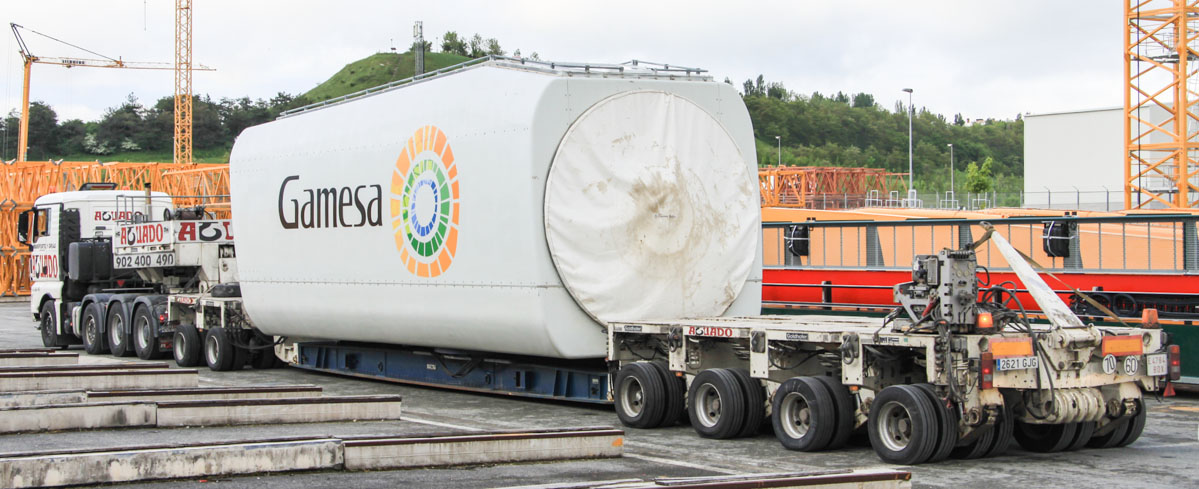 This MAN TGX 41.540 of Aguado from Madrid (ES) delivered a windmill nacelle by a constructor of cranes. Aguado is one of the biggest rental companies of trucks and cranes in Spain.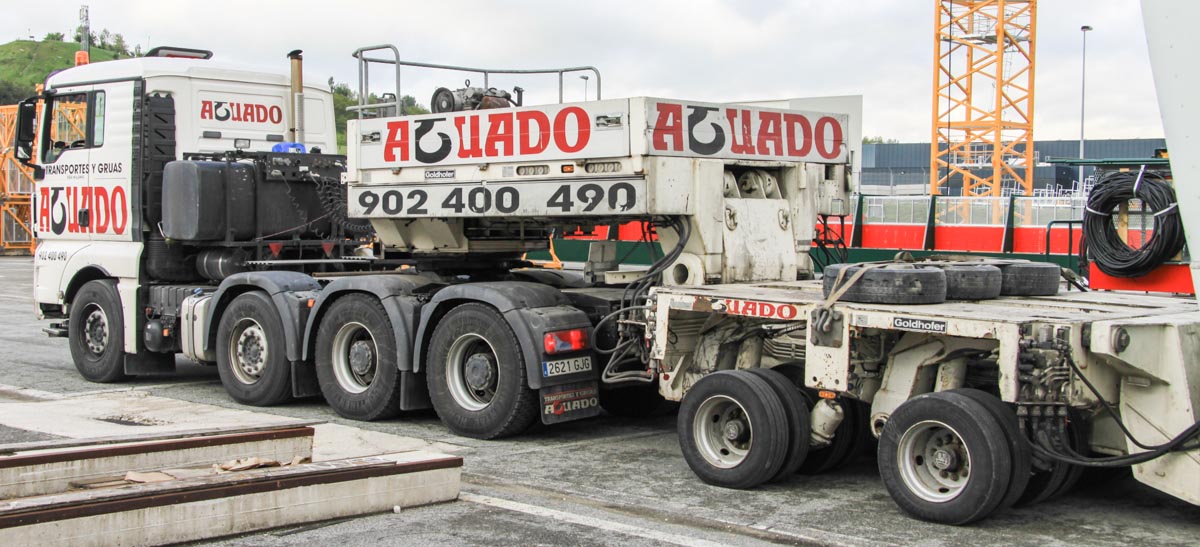 It is a 4-axle truck with a 540 hp dieselengine with a 12.4 liter displacement.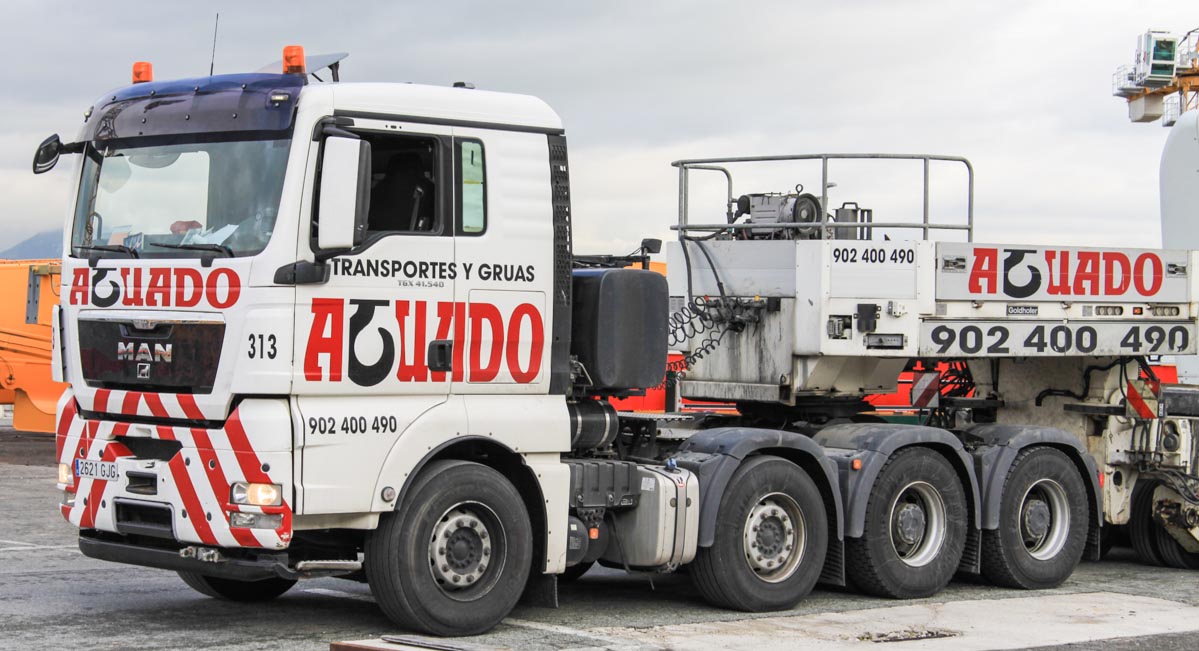 Behind the cab of the truck is a big fuel tank made, in order to make lone drives, also in the mountain, which isn's strange in Spain. Below the tank are some airbarrels made. Between the two front axles are the Adblue-tank and batery made.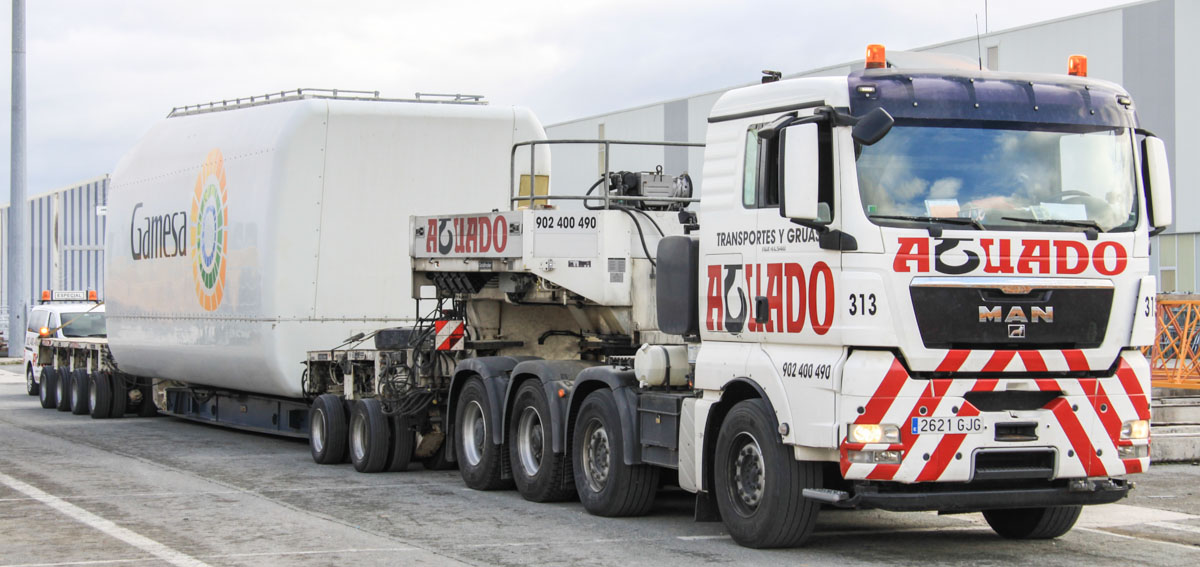 Coupled to the truck is a 2-bed-4 Goldhofer lowloader. The lowloader is composed out of a gooseneck, axlelines and a bed.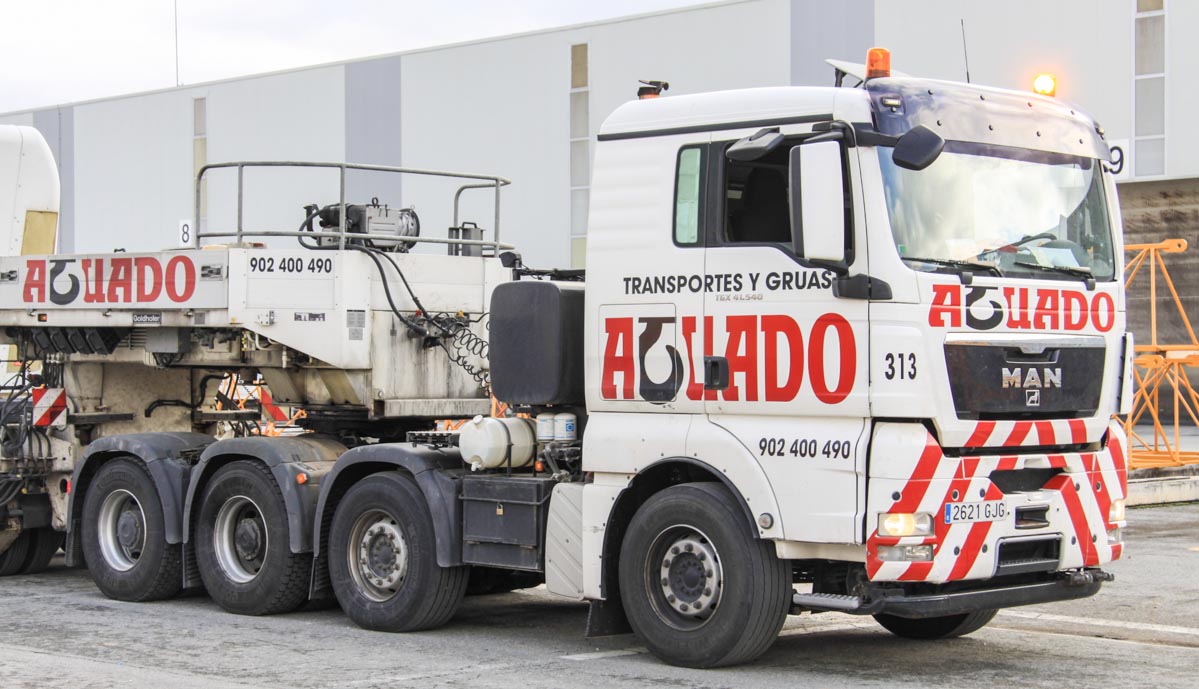 On this side of the truck is between the first two axles a storage box made. Above a small water tank to wash the hands. The truck is not really customized.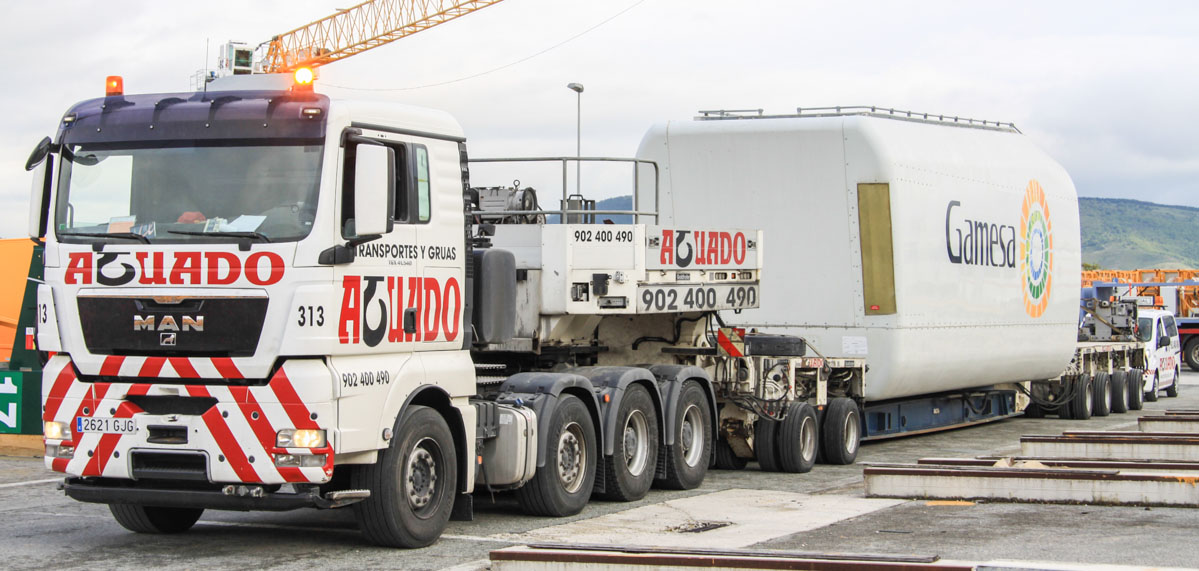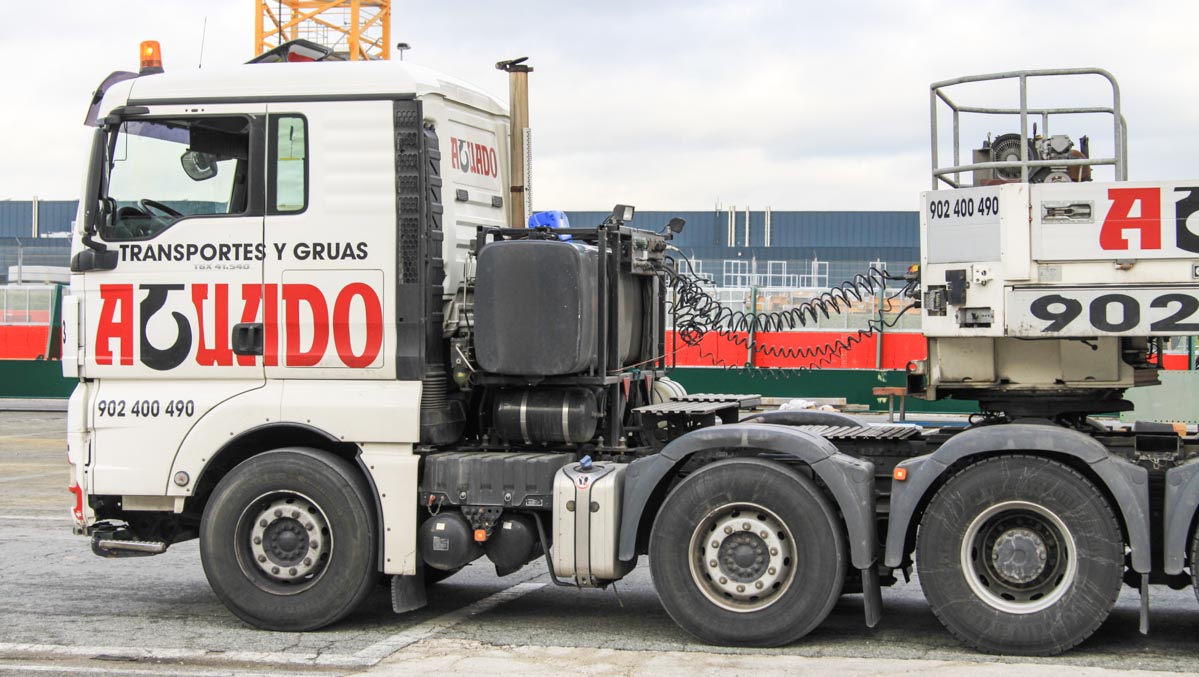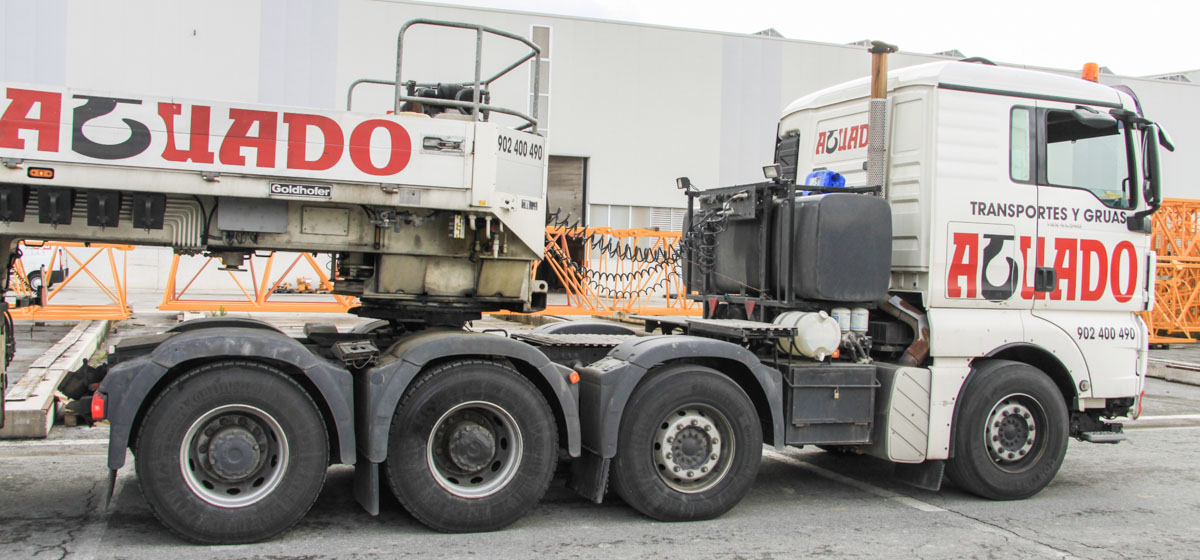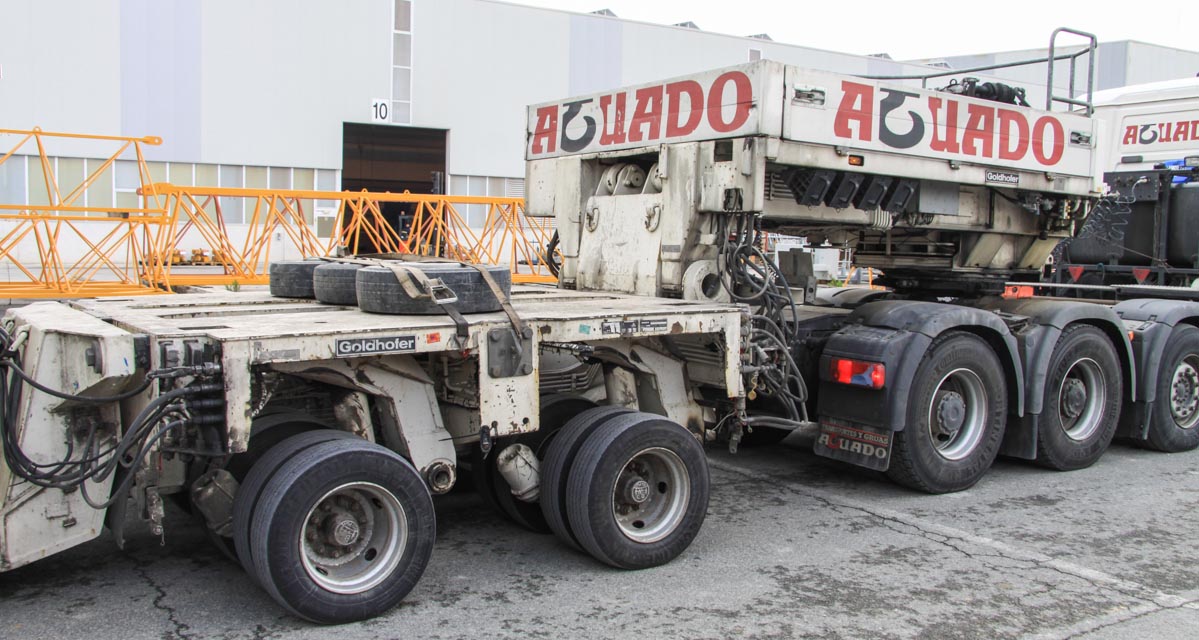 The Golfhofer THP moduls have a 2.75 meter width and have an axle compensation of +350 mm and -250 mm.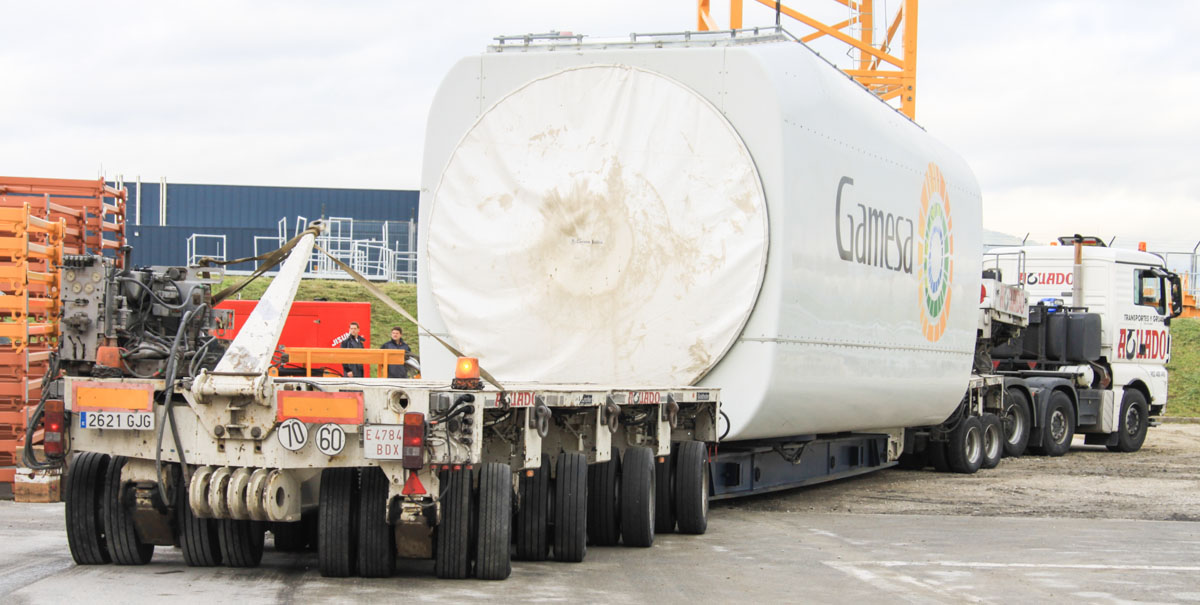 On the last set of axles is a draw bar made, with them the truck could self compose his trailer and move the axles.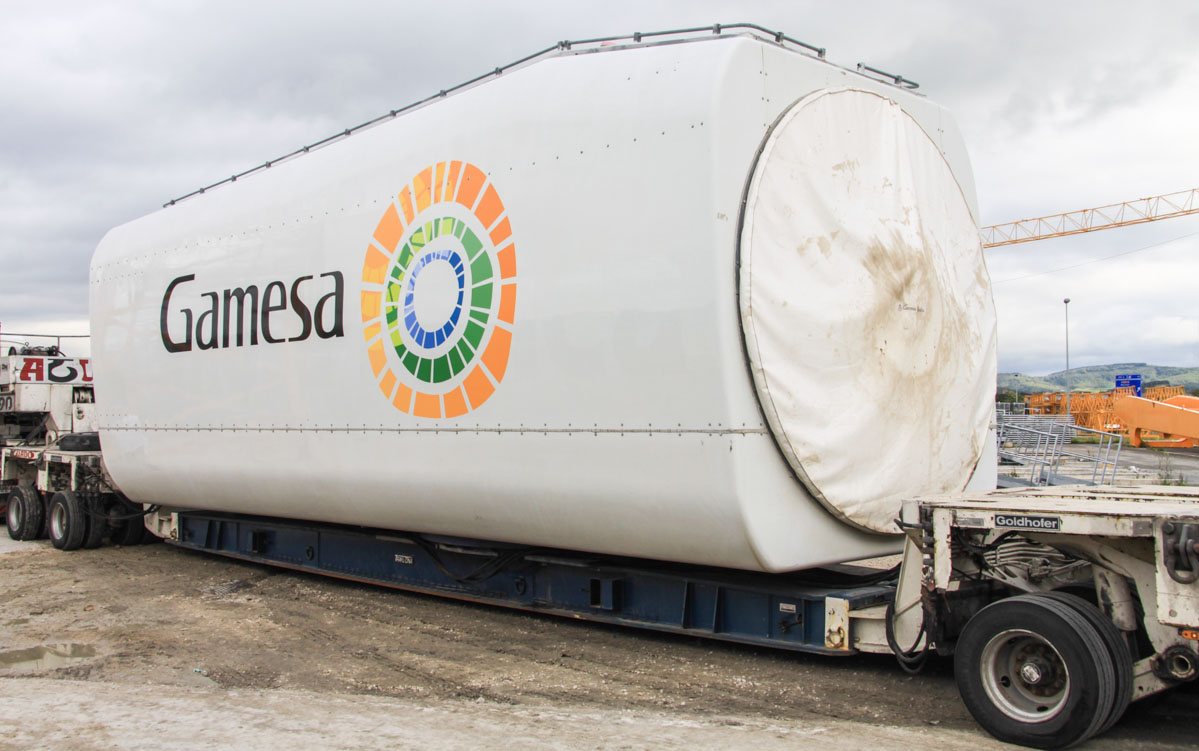 The nacelle of Gamesa weights about 80 tonnes and is mounted on a bed of Trayl-ona, a Spanisch manufacturer of trailers and accessoires. The trailer could be unloaded by submersing the axles and removing the connection.
Back to the MAN TGX menu
---
---