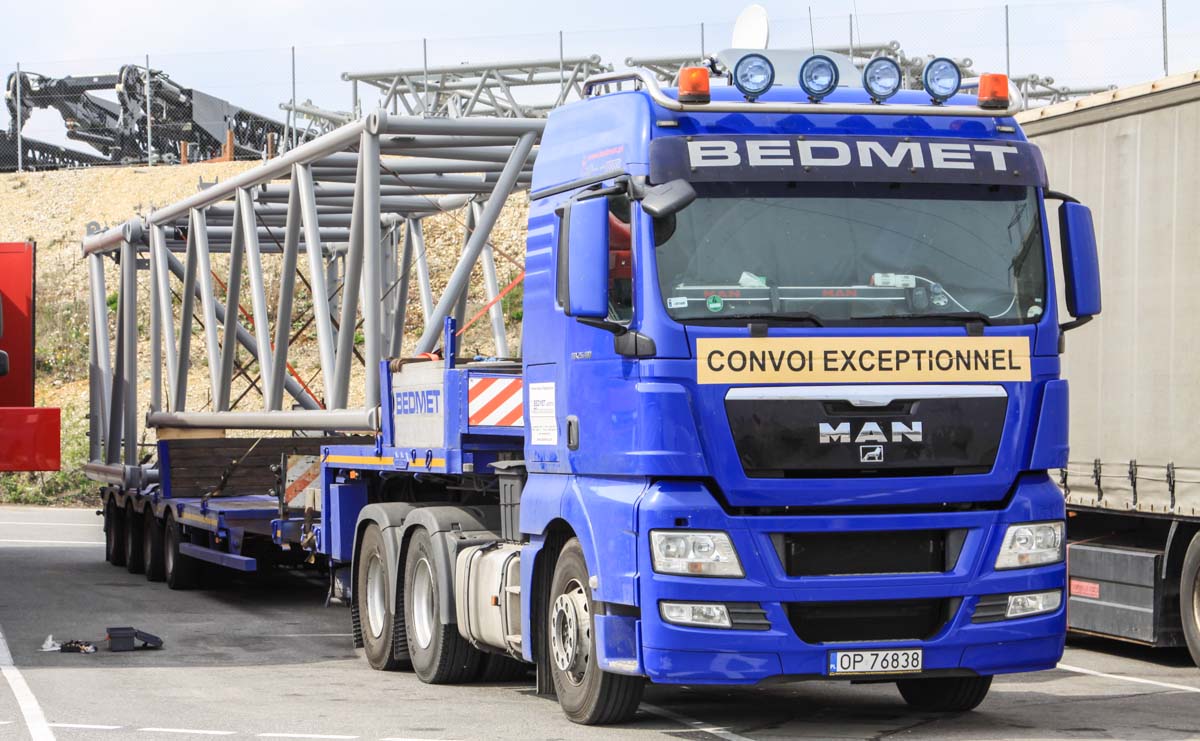 At the delivery entrance of Liebherr-Werk Ehingen stood this nice MAN TGX 26.480 of the company Bedmet from Opole (PL).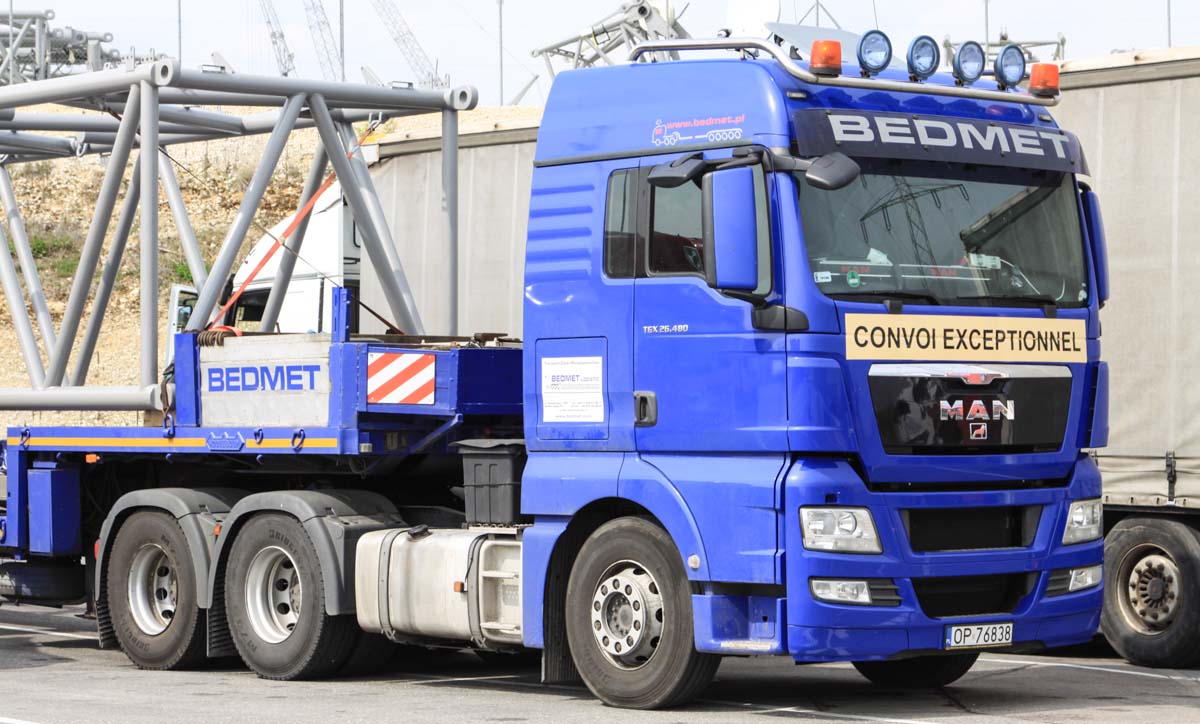 It is a 3 axle truck with the two rear axles driven. The engine suplies 480 hp.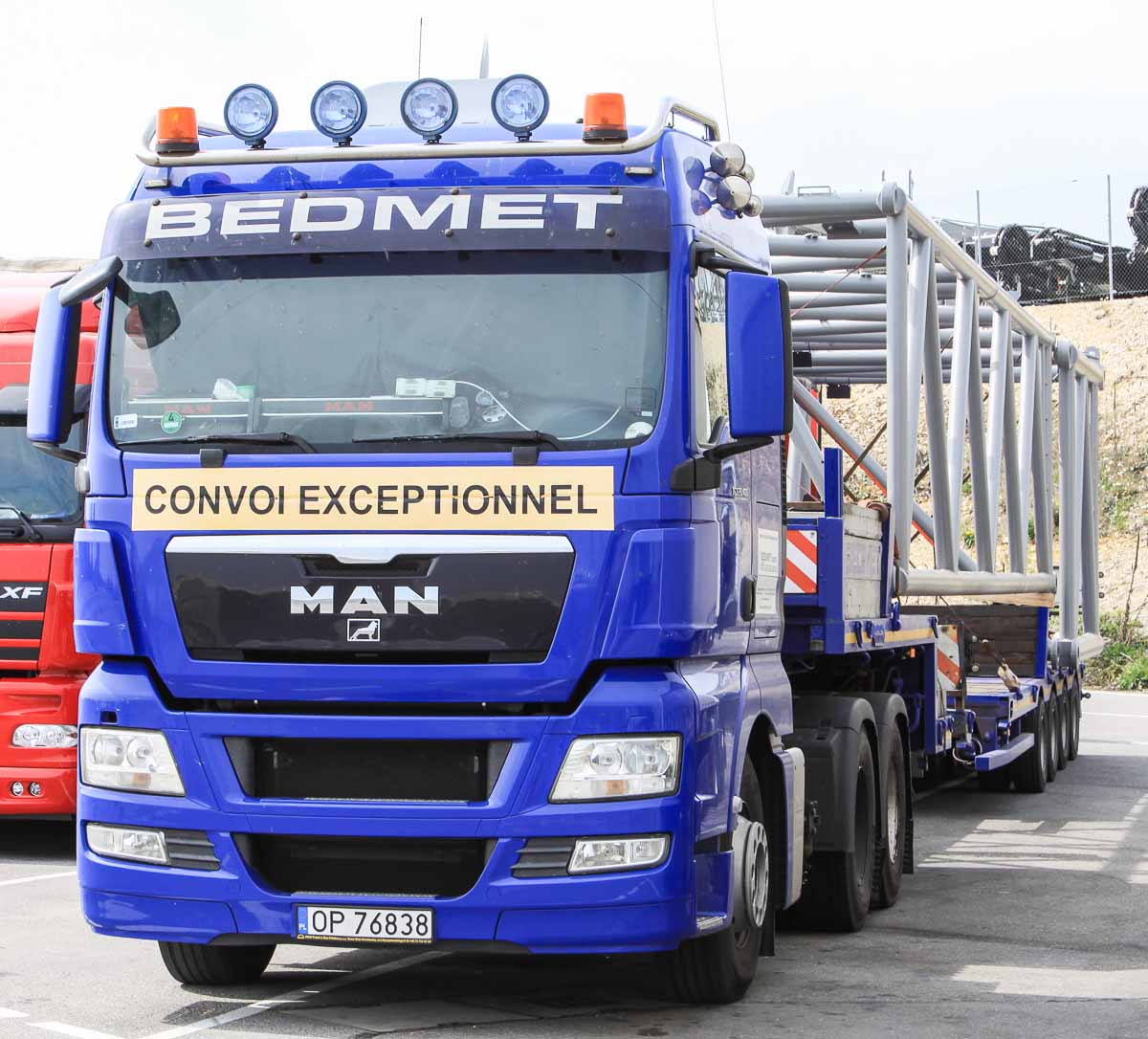 This truck combination is aloud to transport a load with a max. of 45 tonnes.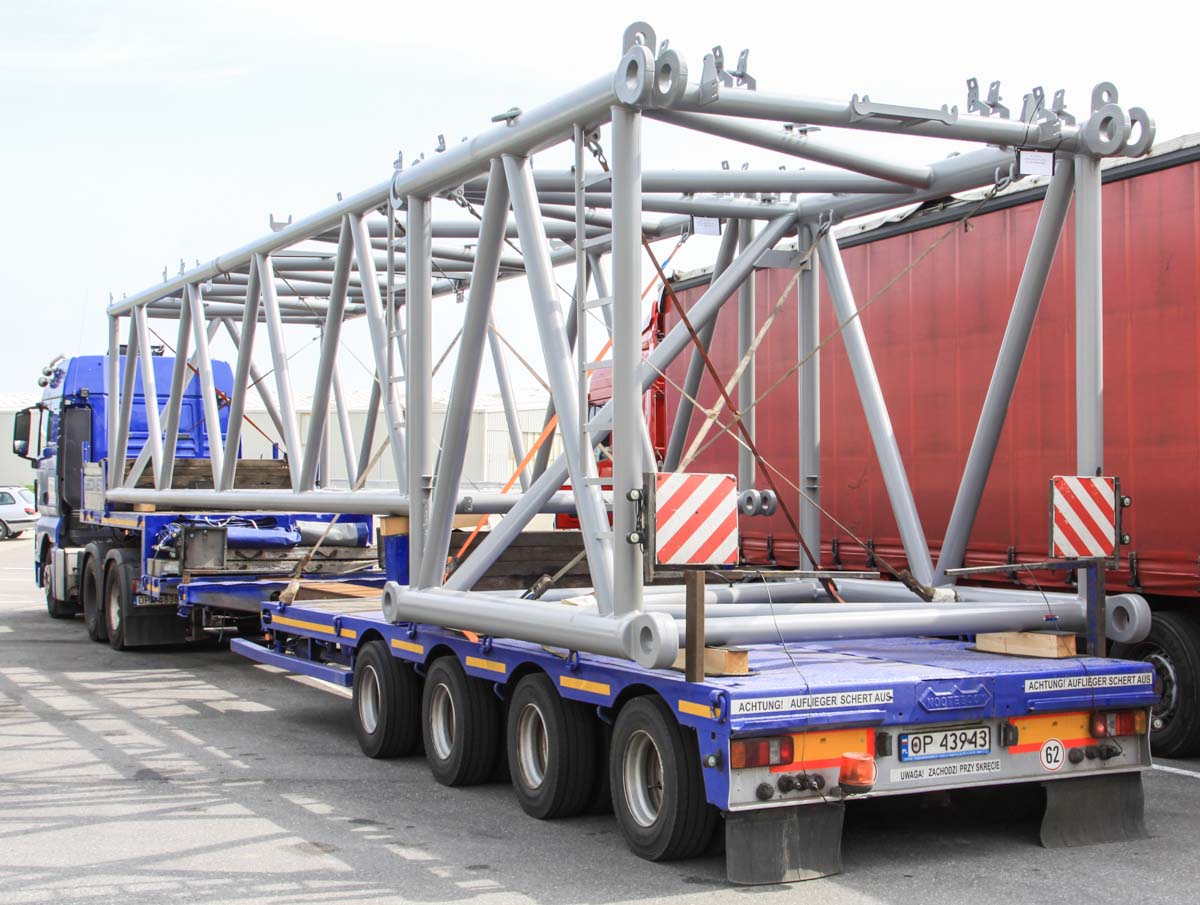 Pulled is a 4 axle Nooteboom semi lowloader. The cargo exists out of lattice jib parts for crawler cranes.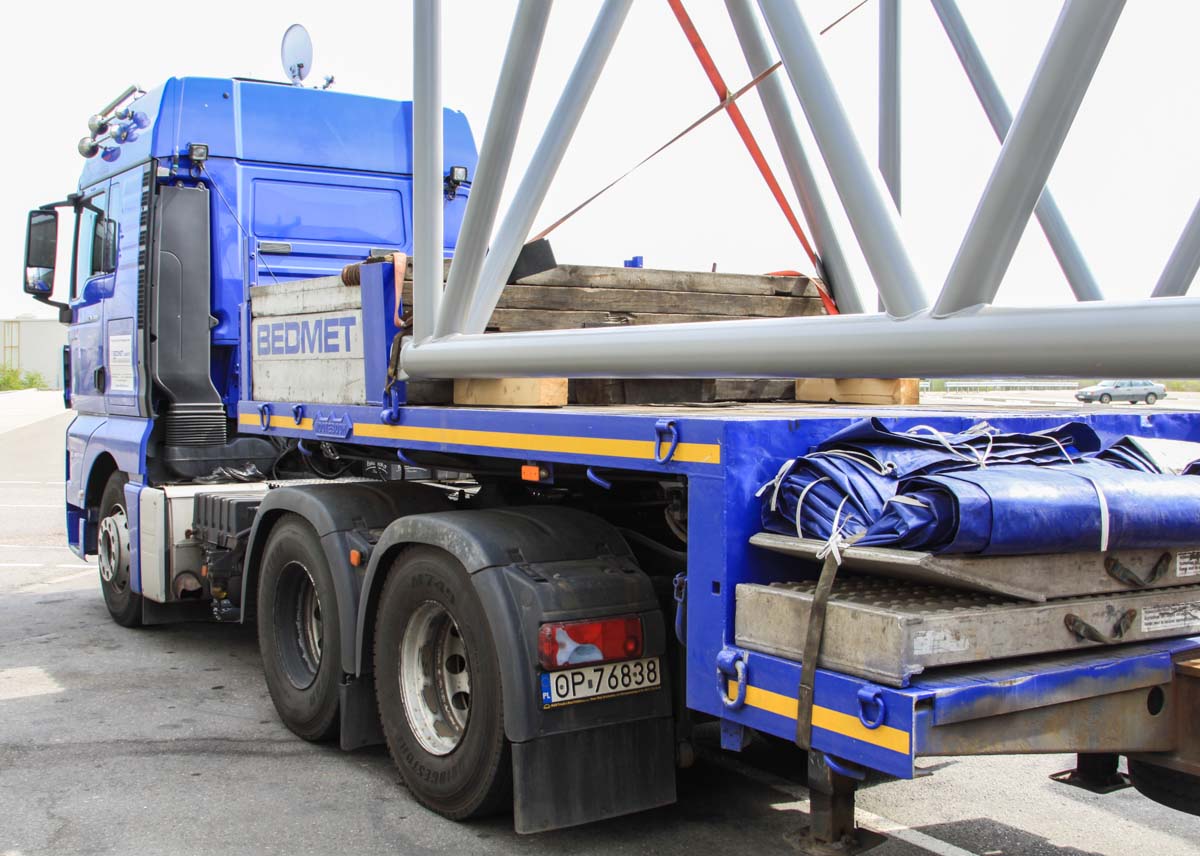 Between the two axles in the front are the batery and mufler placed.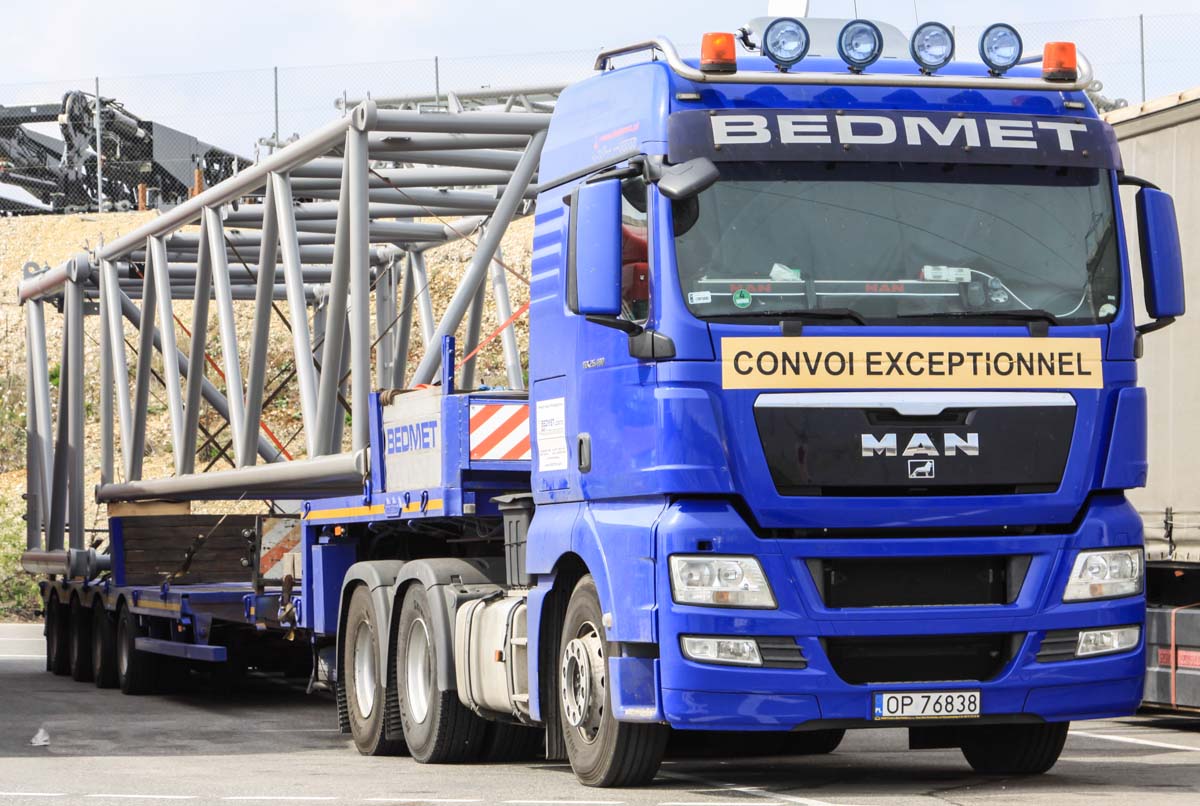 A nice truck, this company is driving mainly with MAN trucks.
Back to the MAN TGX menu
---
---