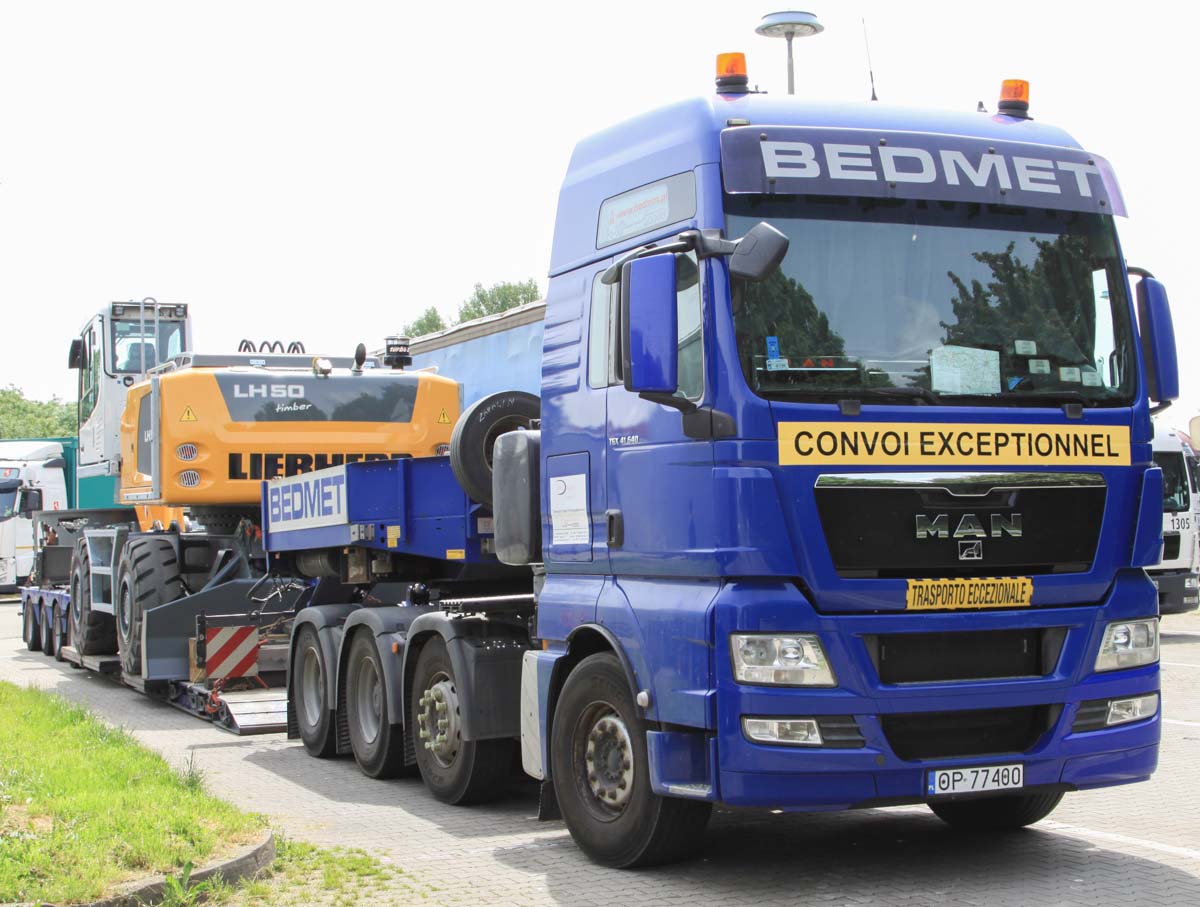 A MAN TGX 41.540 of Bedmet from Opole (PL) stood during the weekend parked along the German highway A7. The combination exists out of a 4 axle truck with a 4 axle low loader.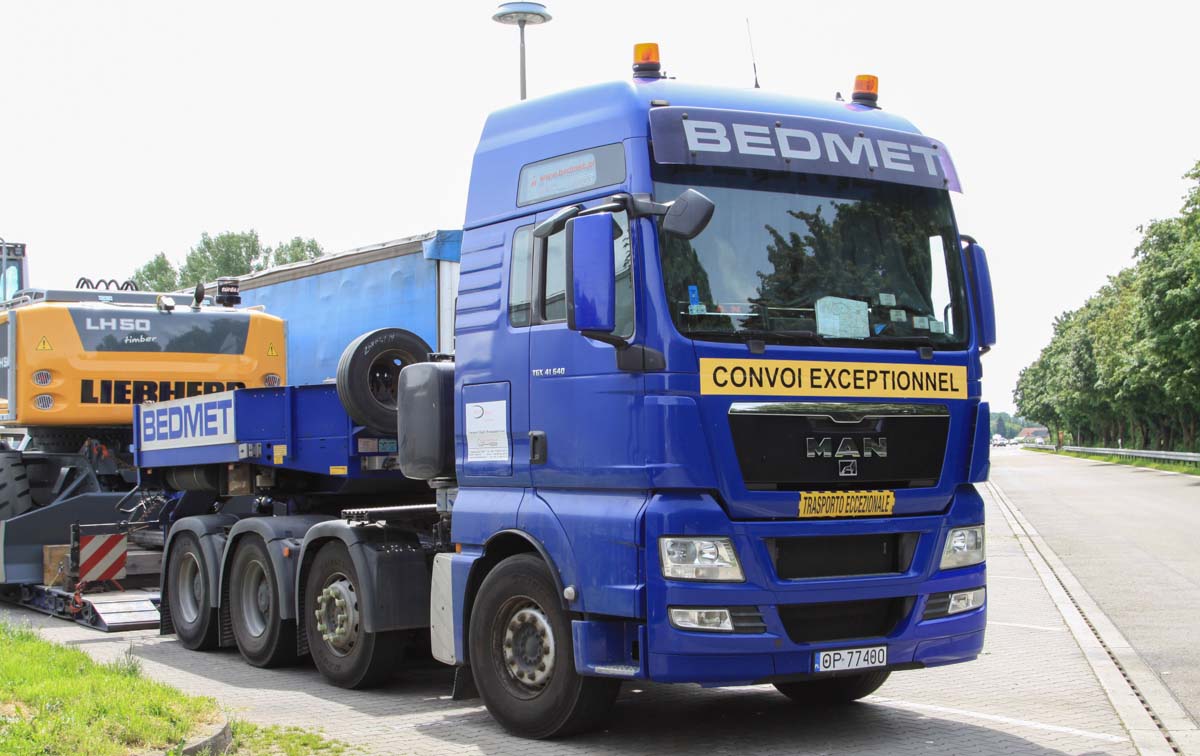 The truck is this MAN TGX 41.540 with 8x4 drive line. The truck is powered by a MAN D2676, a 6 cylinder diesel engine with a 12.4 liter stroke, that supplies here 540 hp.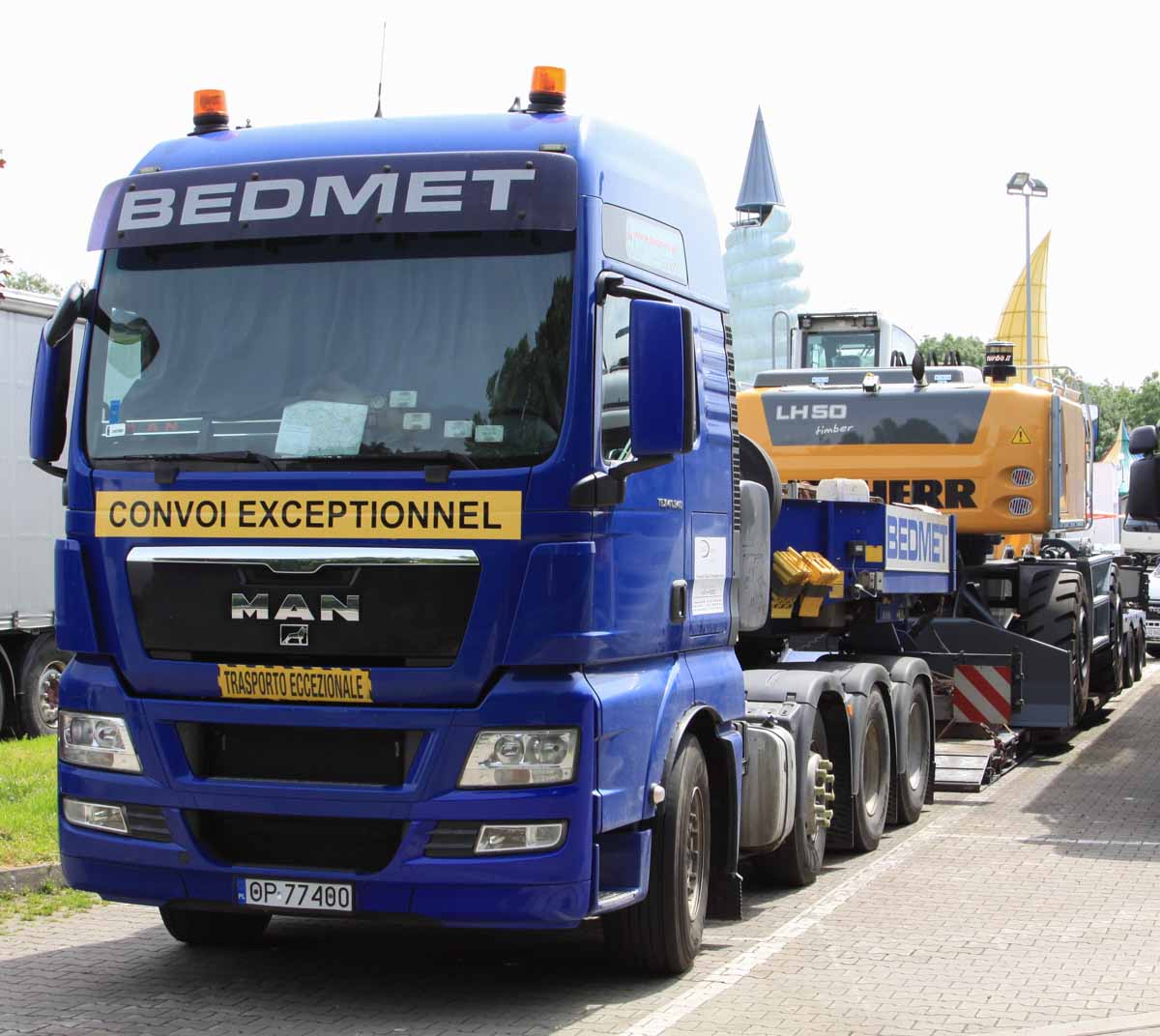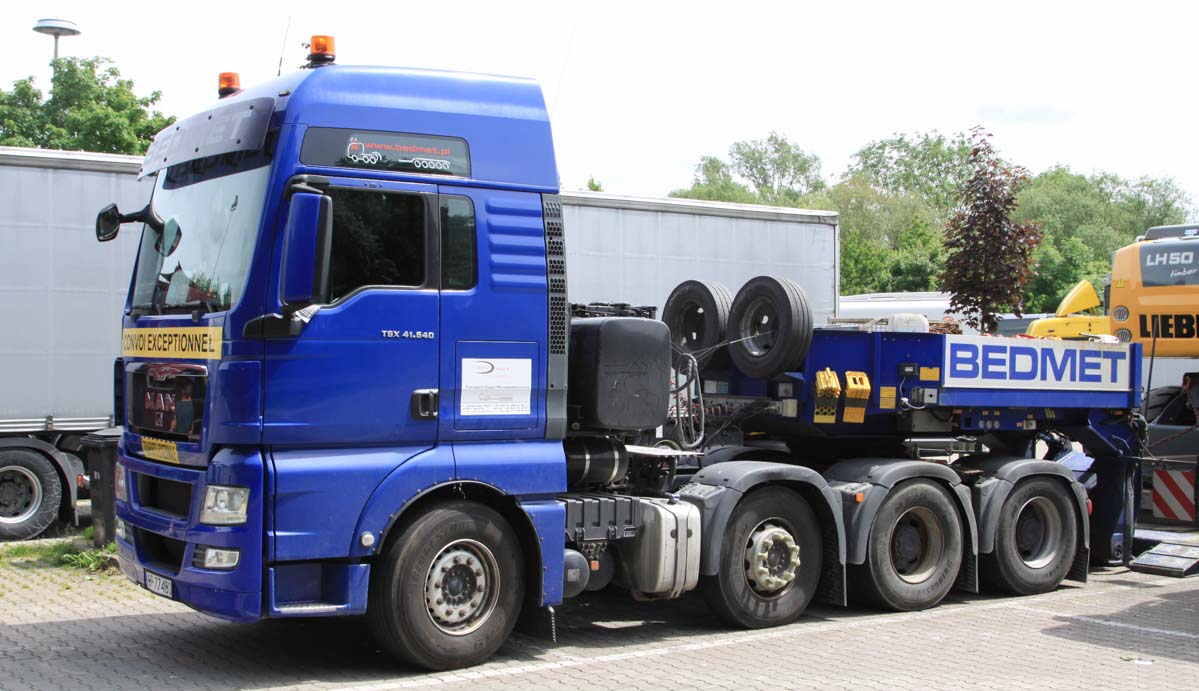 Between the first two axles are here the battery, two air barrels and the AdBlue tank made.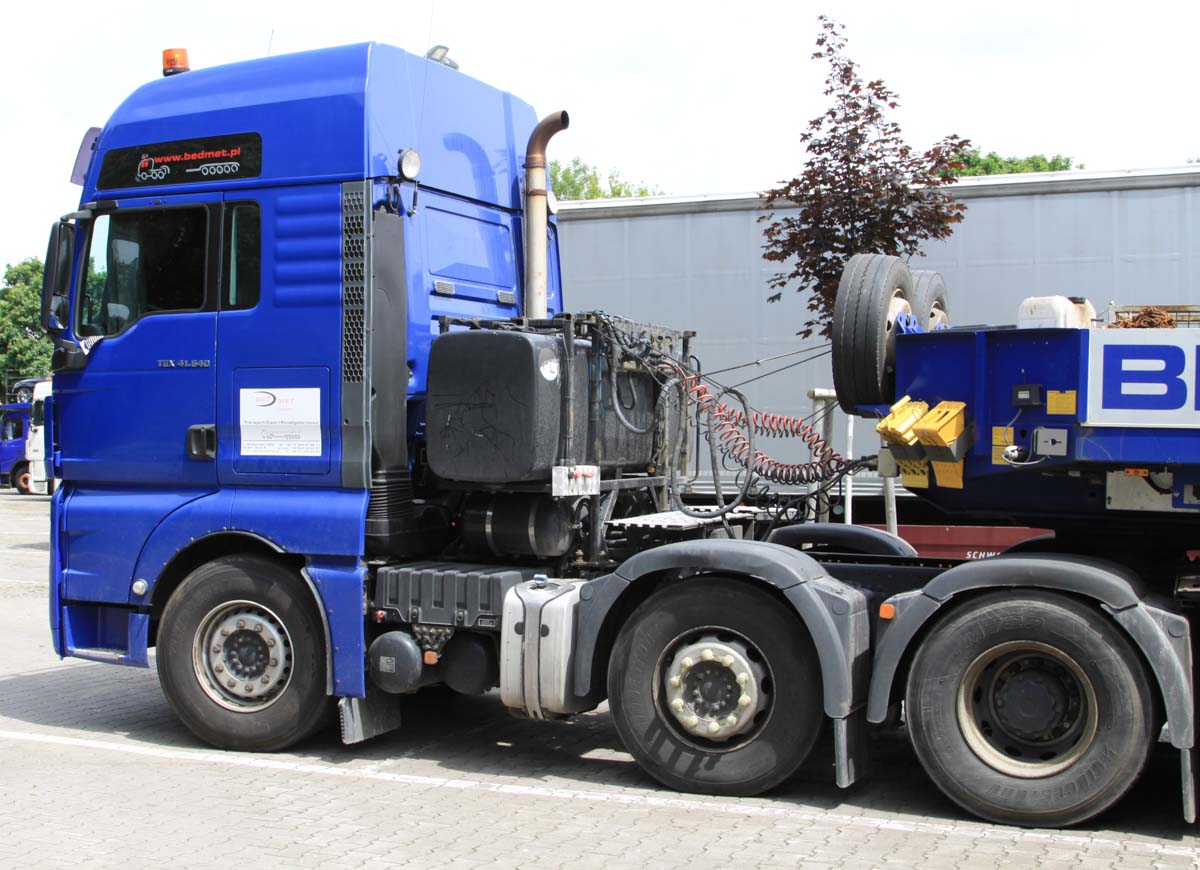 Behind the cabine is standard MAN equipment tower made, a large dieseltank with below some air barrels.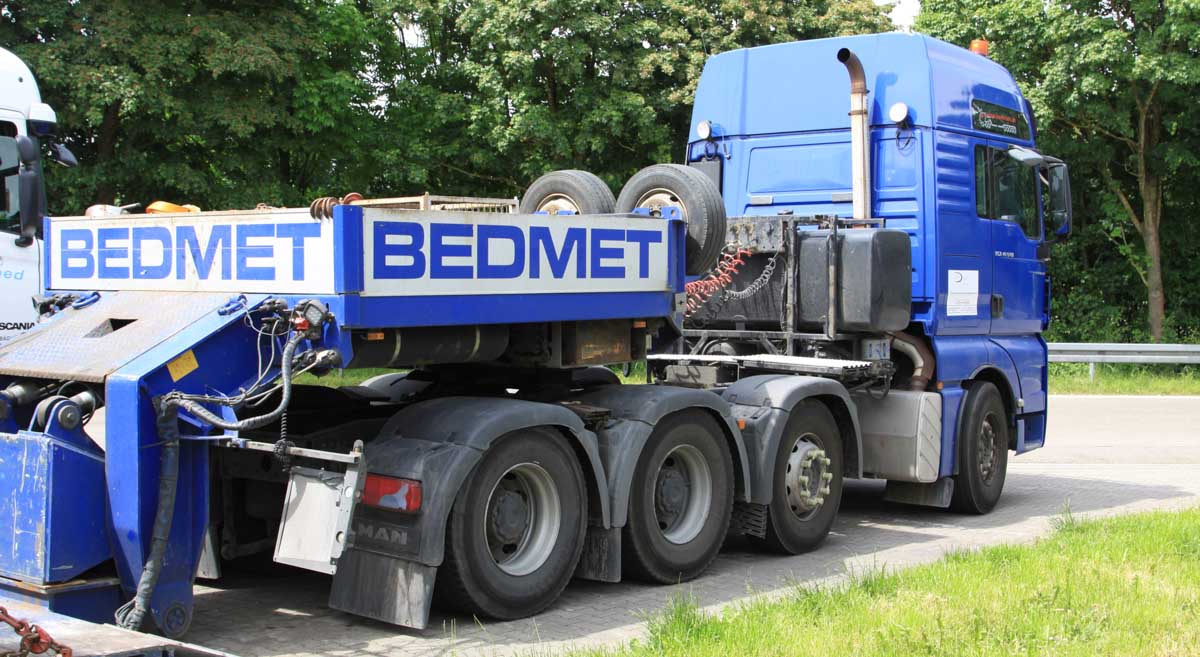 On this side is the muffler made between the two front axles. No additional storage comparments are made on the truck.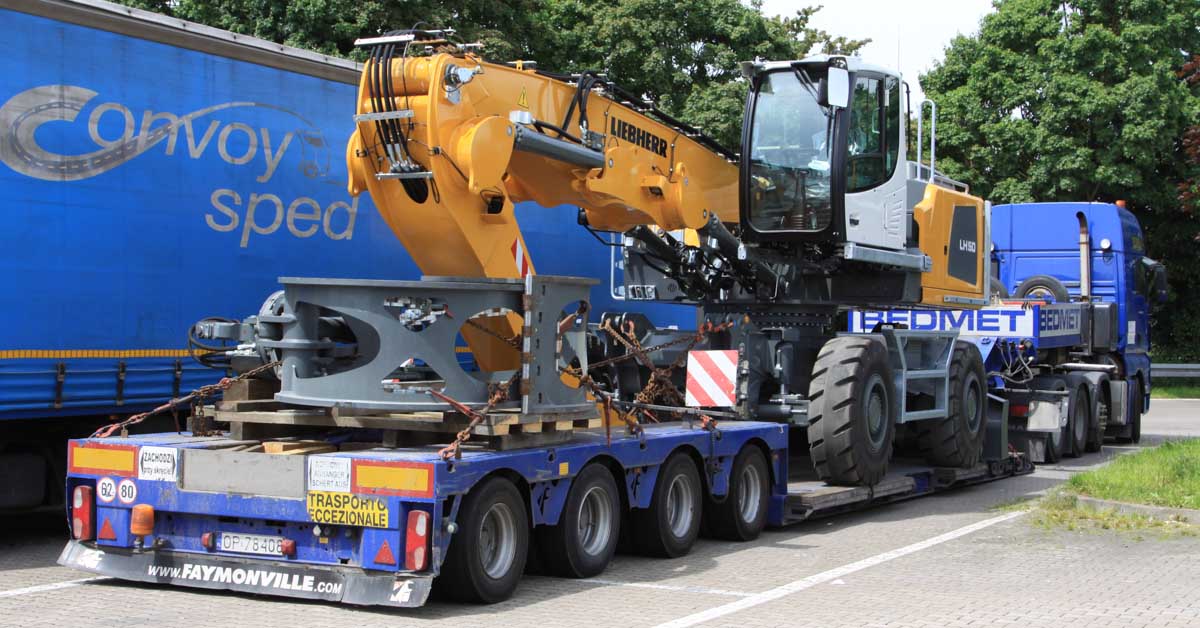 The trailer is a 4 axle Faymonville MegaMAX low loader.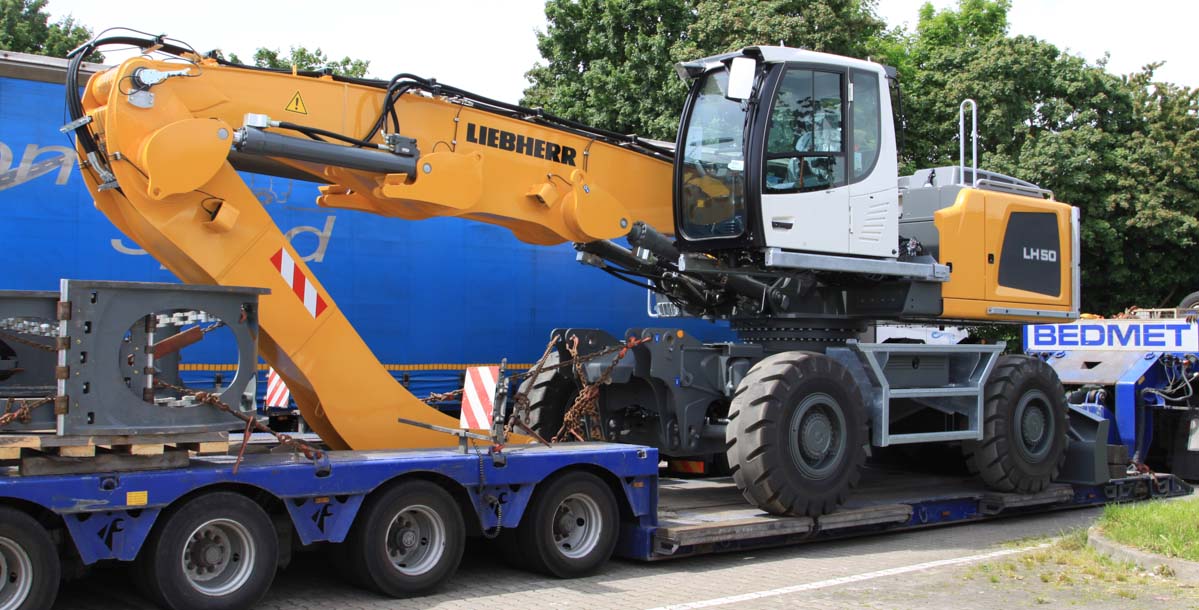 The load is Liebherr LH 50 M Timber, a material handling machine for wood with a 37.3 tonne mass and a 3.4 meter breadth.
Back to the MAN TGX menu
---
---