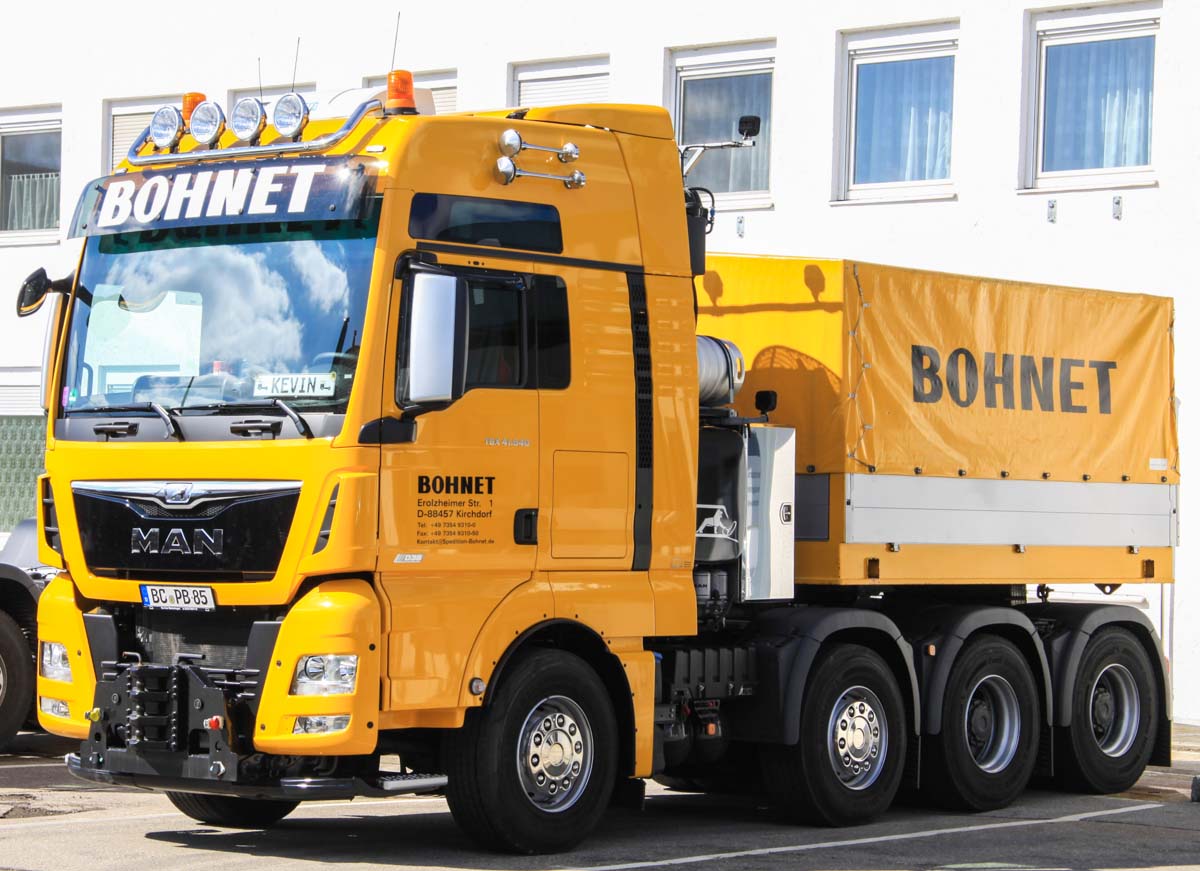 Bohnet from Kirchdorf a/d Iller (DE) took this sharp MAN TGX 41.640 in operation, the truck was here still unused and stood parked in front of the MAN Service Center in Memmingen (DE).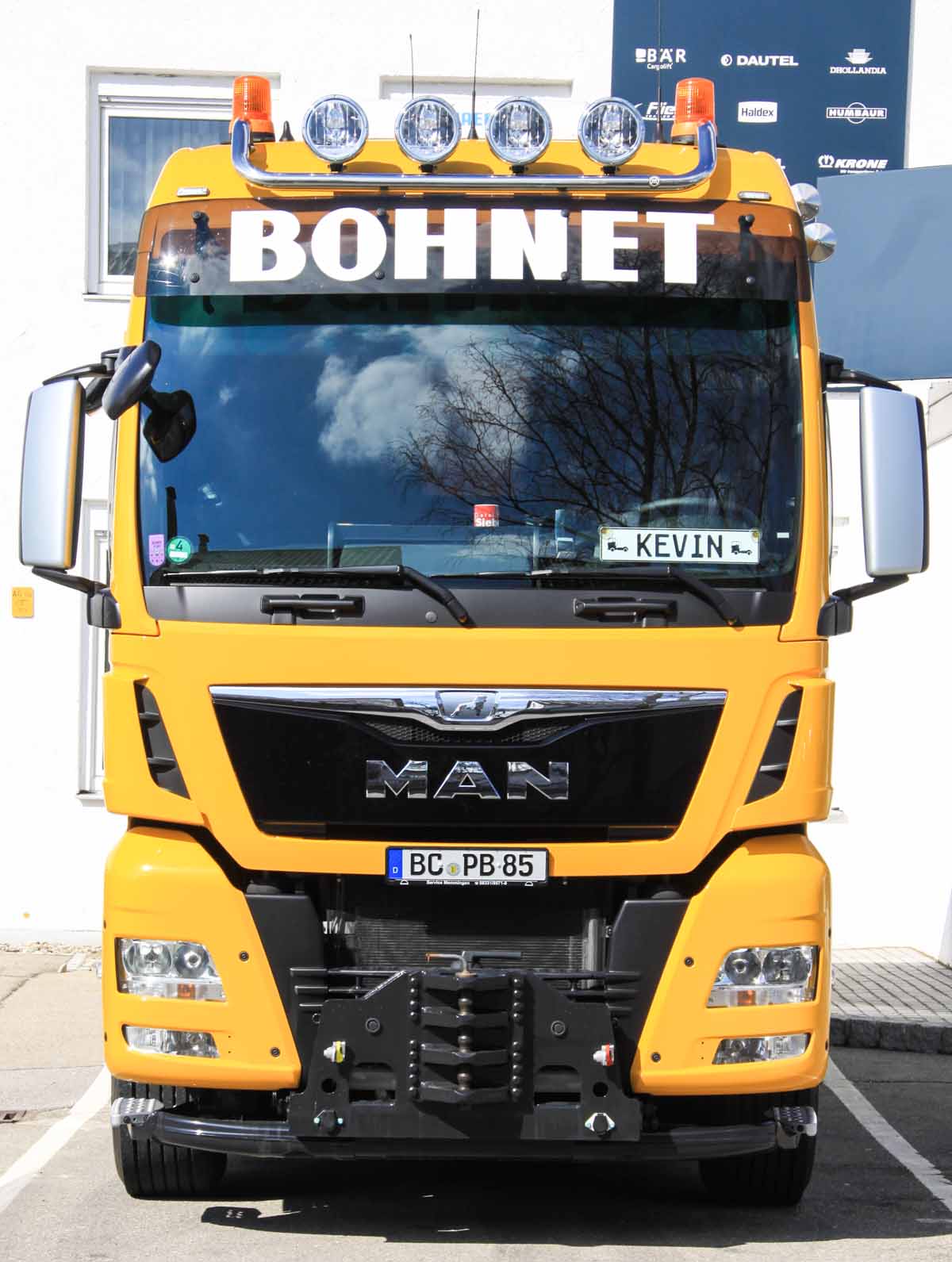 The TGX 41.640 is the last generation MAN TGX, now powered by a 15.2 liter 6 cylinder MAN D 38 engine. This is the top model out of the series, with 640 hp. This truck replaced at Bohnet the older MAN TGX 41.680.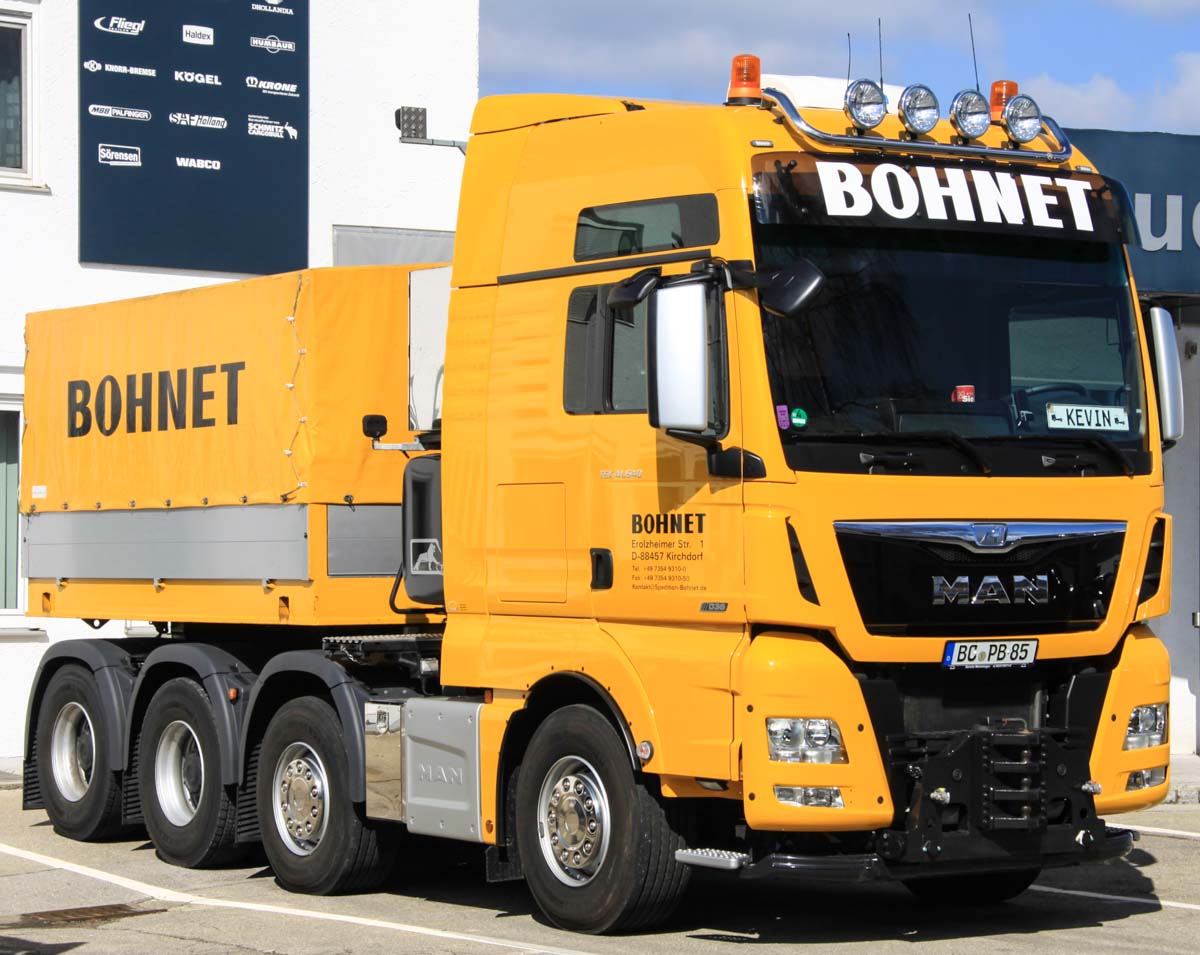 Standard the engine supplies a torque of 3,000 Nm, with the optional torque converter the torque is increased to 4,700 Nm.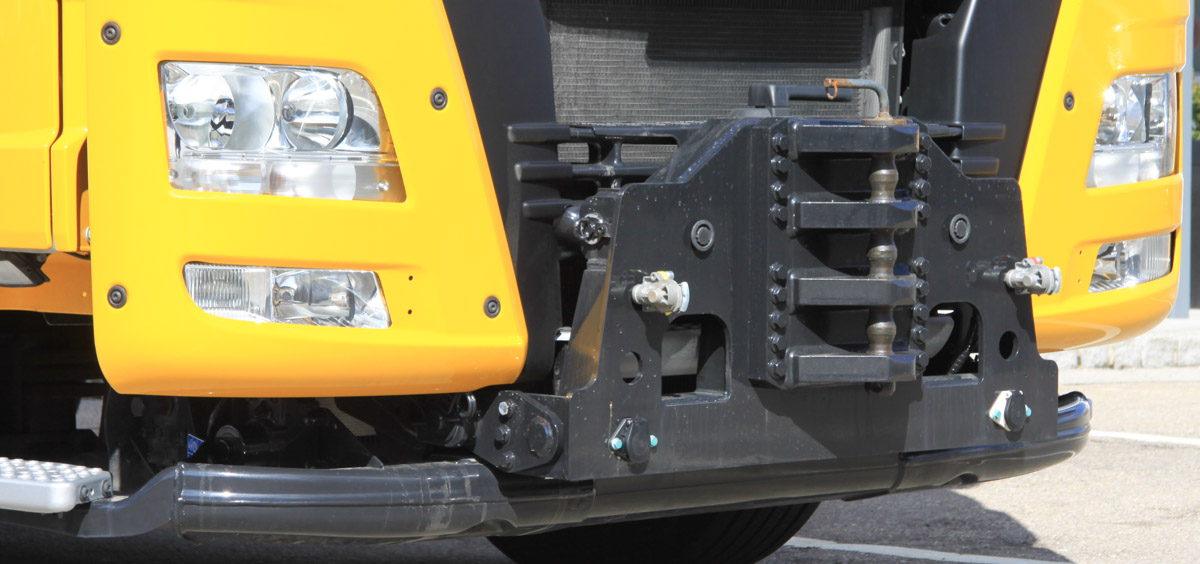 This truck is equiped with the optional reinforded bumper with drawbar coupling, Bohnet can use this truck also to push and brake transports.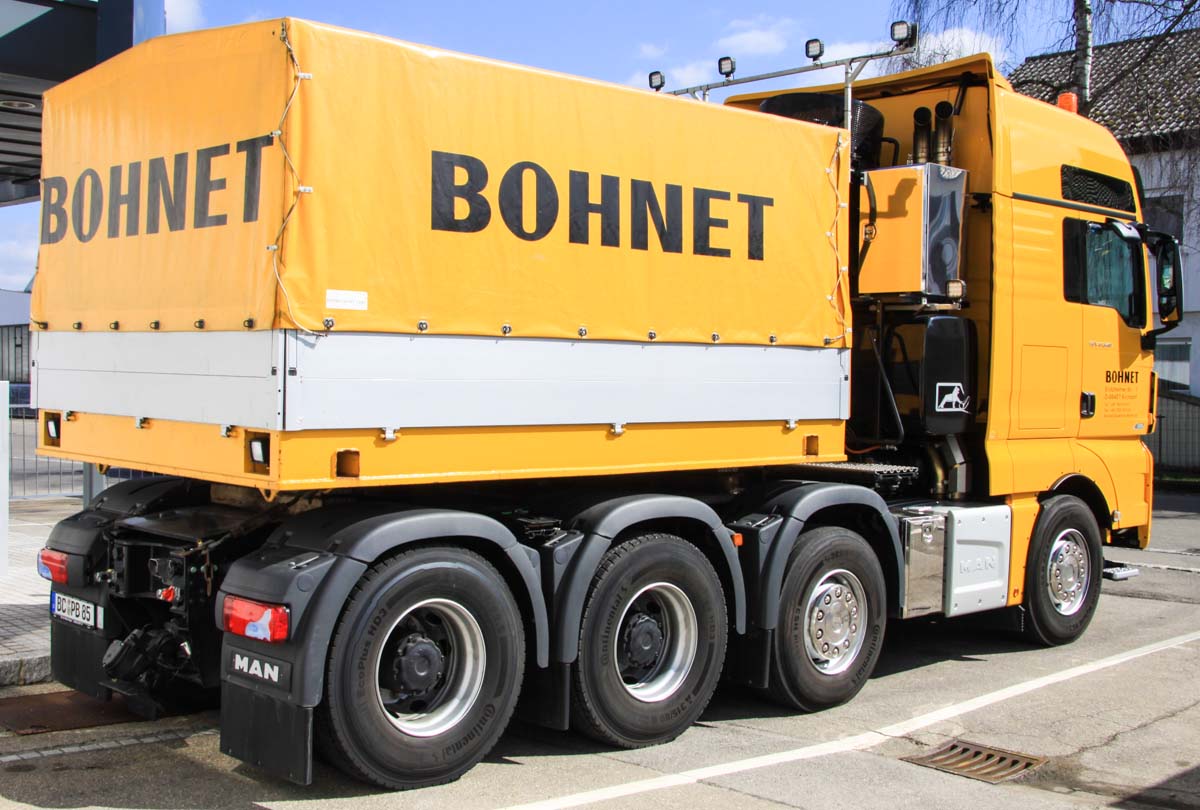 This truck was fitted with a ballast box, the truck has now a maximum weight of 41 tonnes.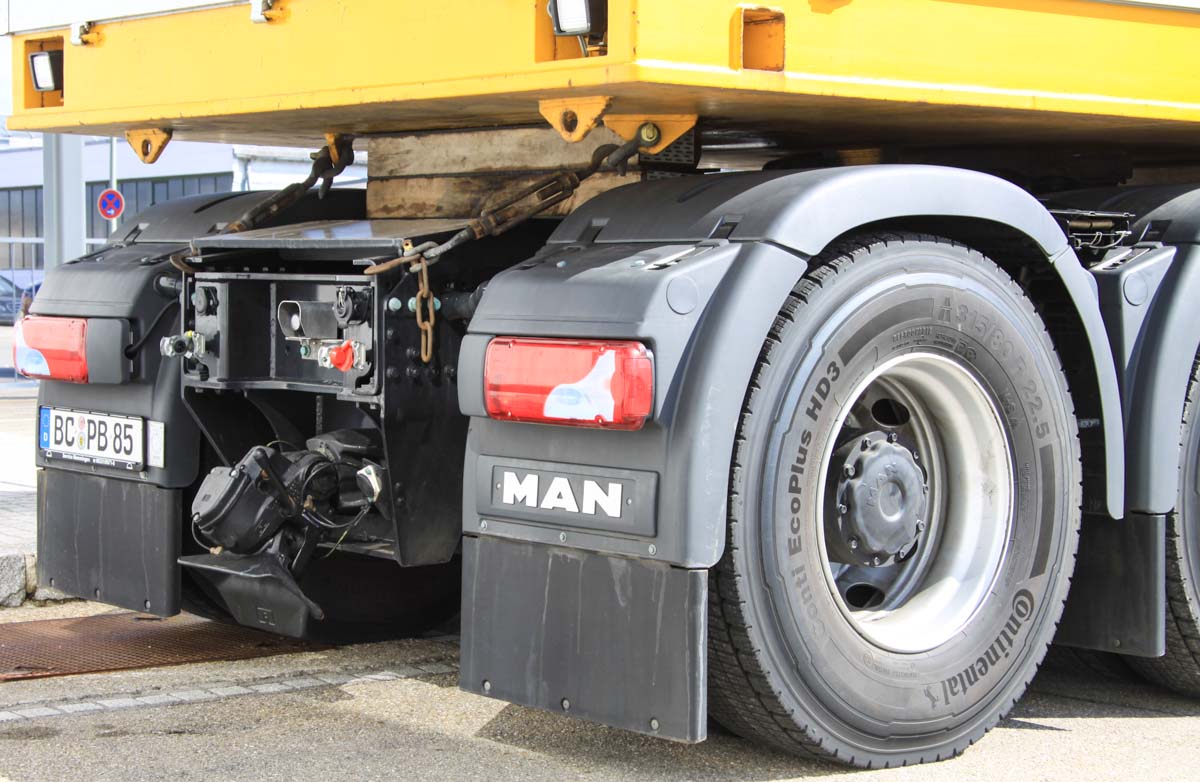 This machine is equiped with a heavy Rockinger trailer coupling, this truck can be used as a ballasted truck with towed trailer but also with a trailer with kingpin.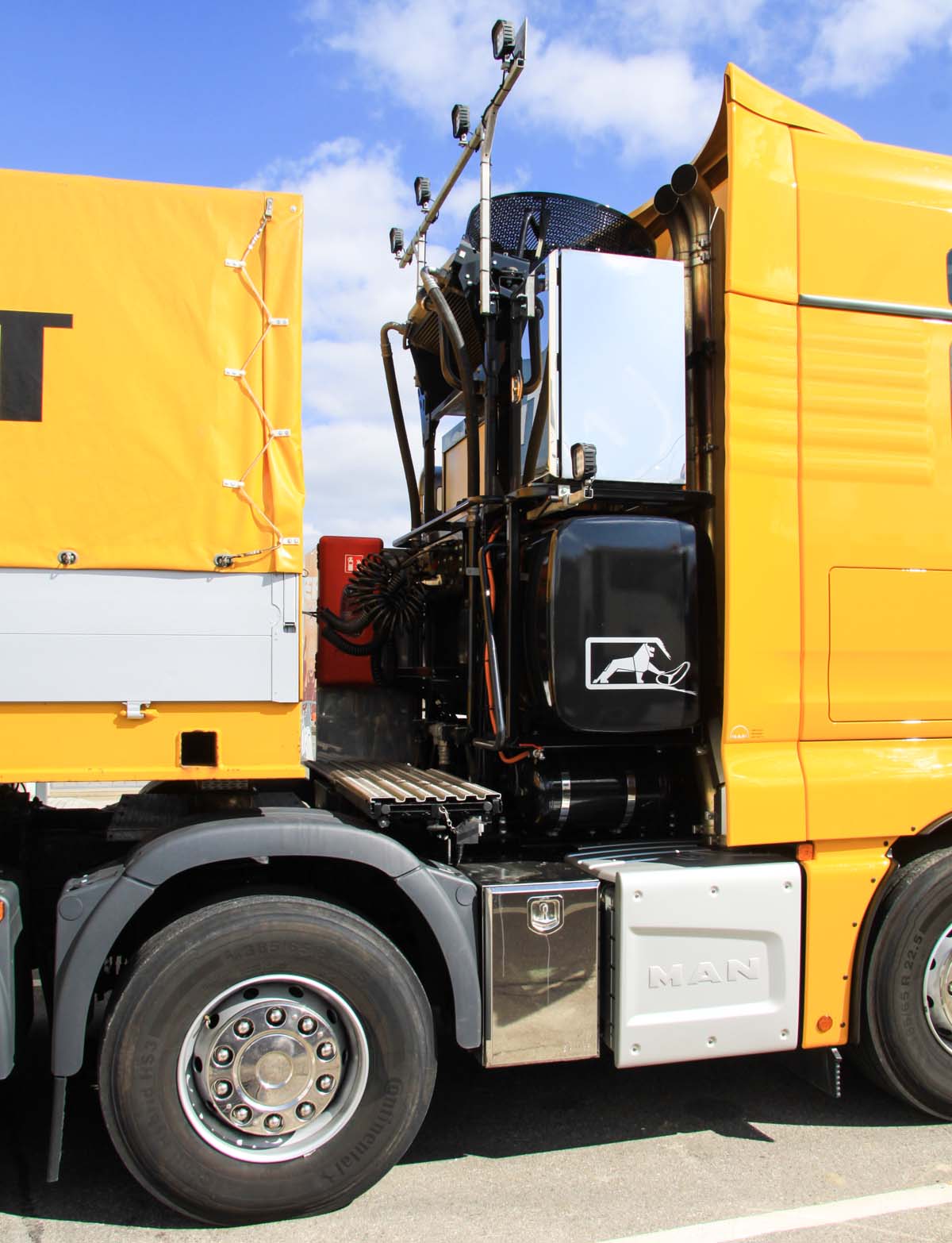 Behind the cabin are the large fuel tank, hydraulic oil tank, compressed-air tanks, storage compartments and a radiator for the engine and torque converter. Behind the front axle are the muffler and a storage compartment made.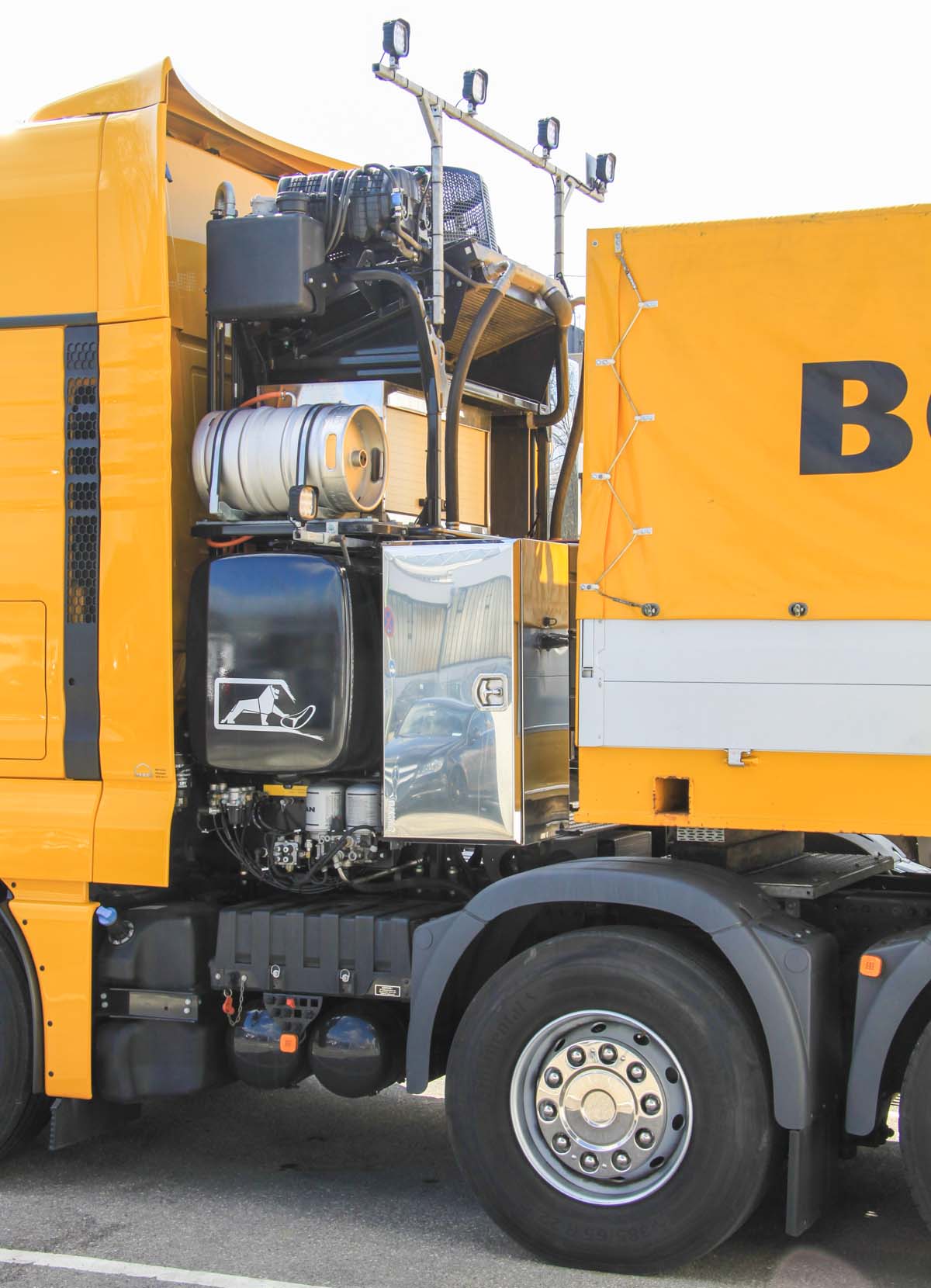 At this side are the AdBlue tank, the battery and another two compressed-air tanks made between the axles.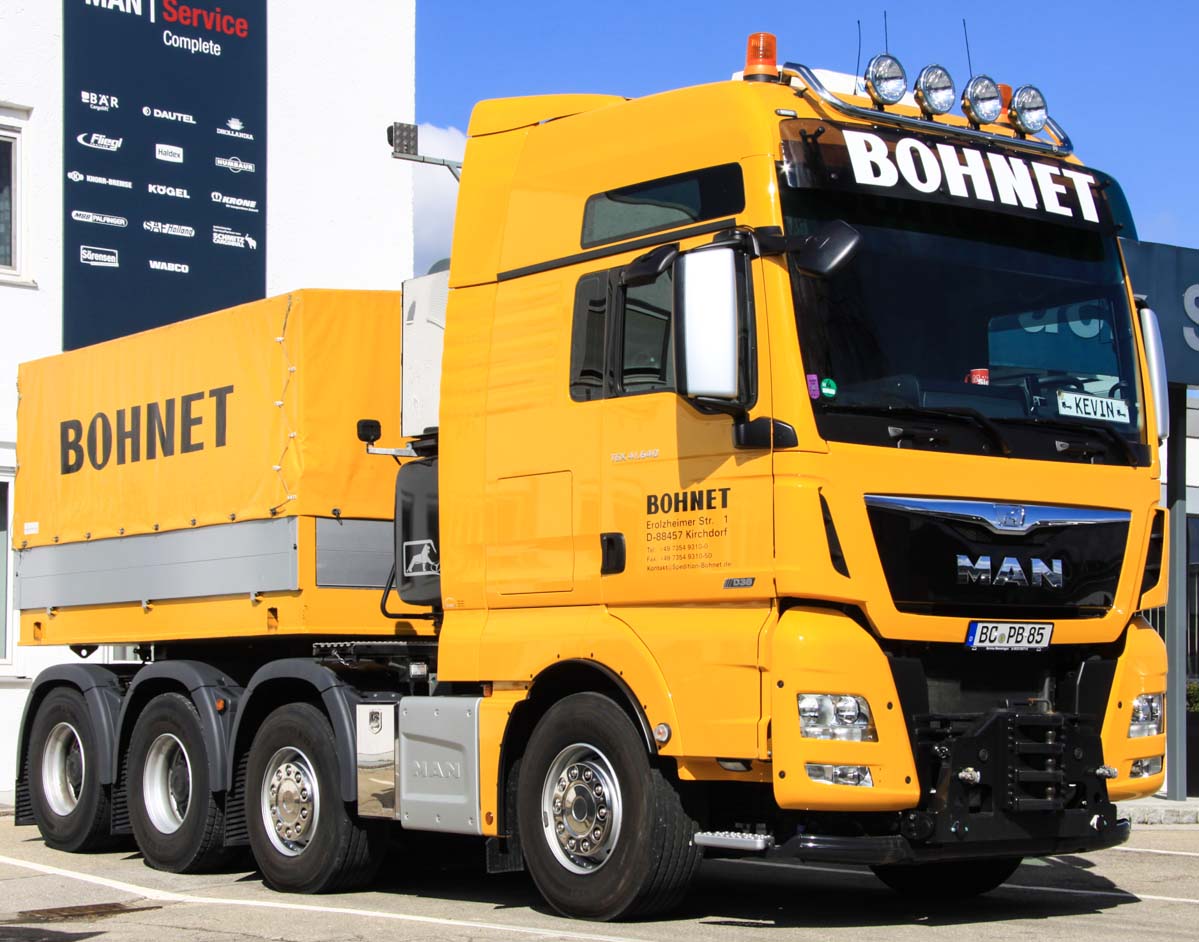 A very sharp truck that is used by Bohnet for heavy jobs only!
Back to the MAN TGX menu
---
---