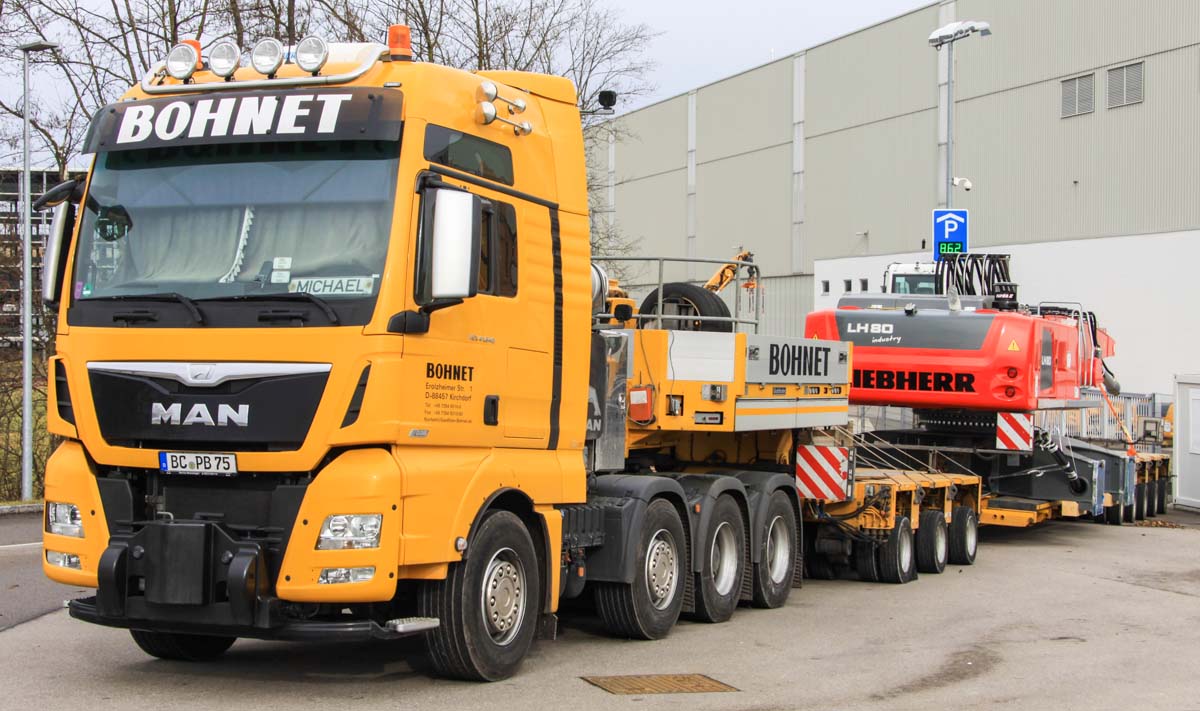 This sharp MAN TGX 41.640 of Bohnet from Kirchdorf an der Iller (DE) stood parked during the weekend in front of the gate of Liebherr, in the same village. Bohnet operates twelf of these truck, that can be identified optically only on the licence plates.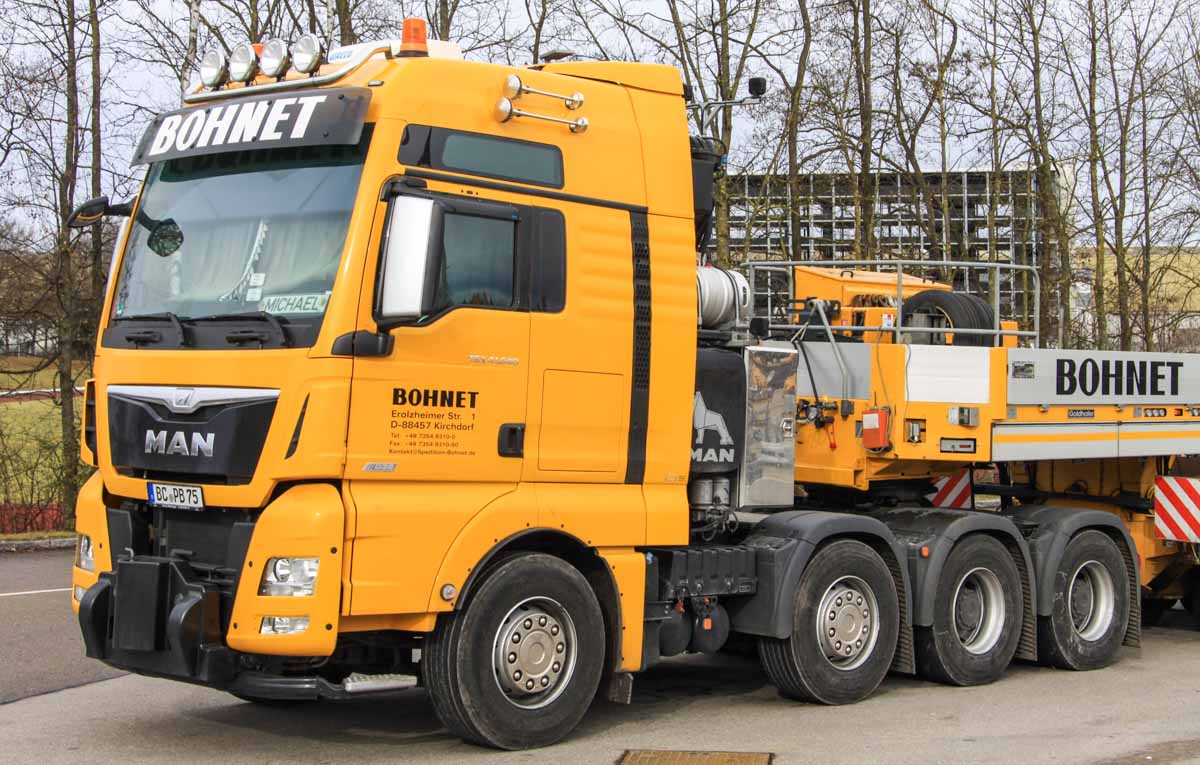 The TGX 41.640 is the last generation MAN TGX, now powered by a 15.2-liter 6-cylinder MAN D38 diesel engine. This is the topmodel out of the series with 640 hp. Standard wise has the engine a torque of 3,000 Nm, but with optional torque converter it can be increased up to 4,700 Nm.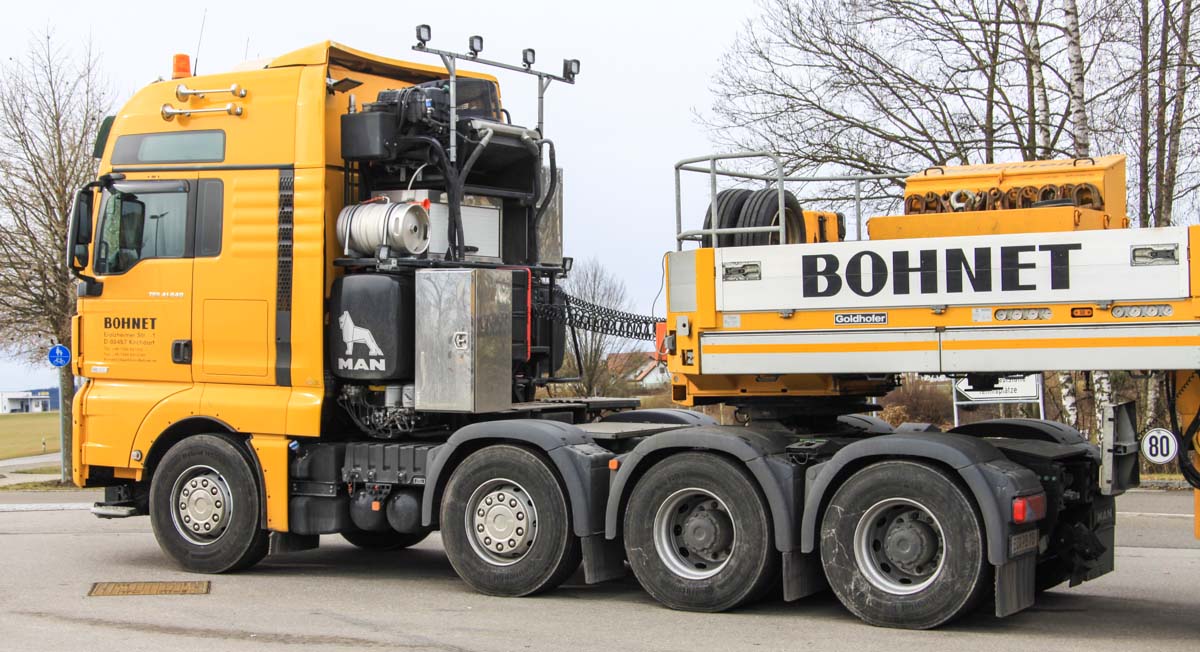 Behind the cabin are the large fuel tank, hydraulic oil tank, compressed-air tanks, storage compartments and a cooler for the engine and torque converter made. This TGX 41.640 is allowed for gross train weights up to 250 tonnes.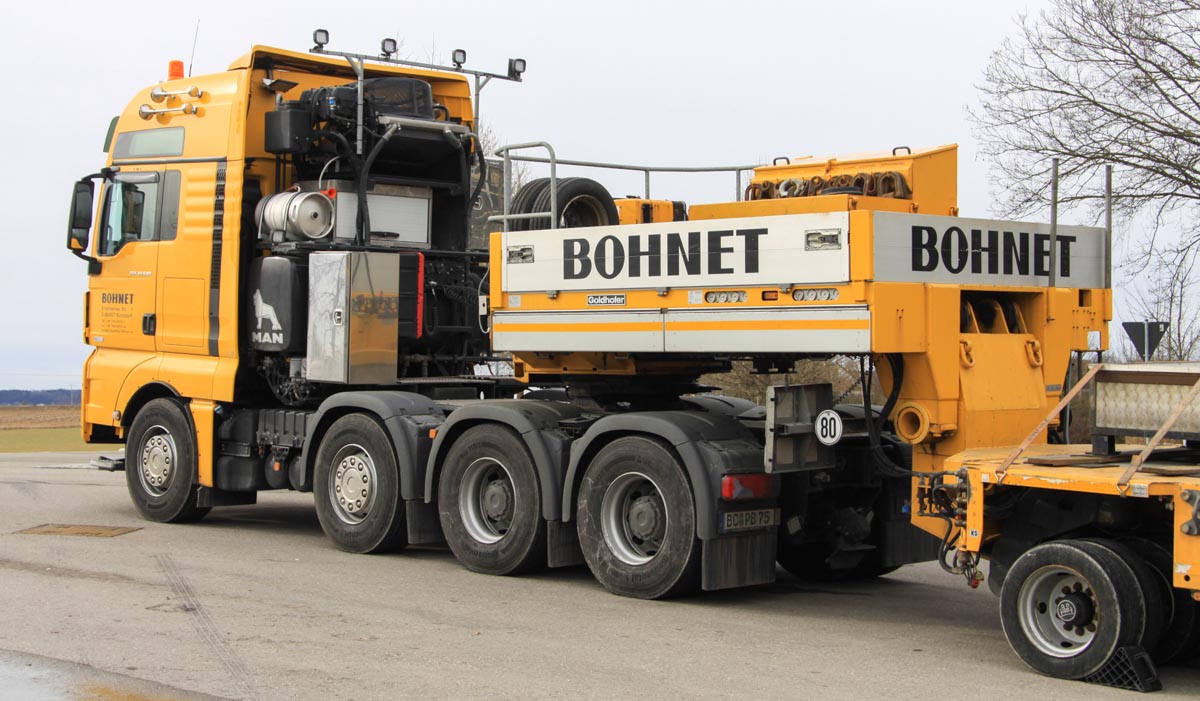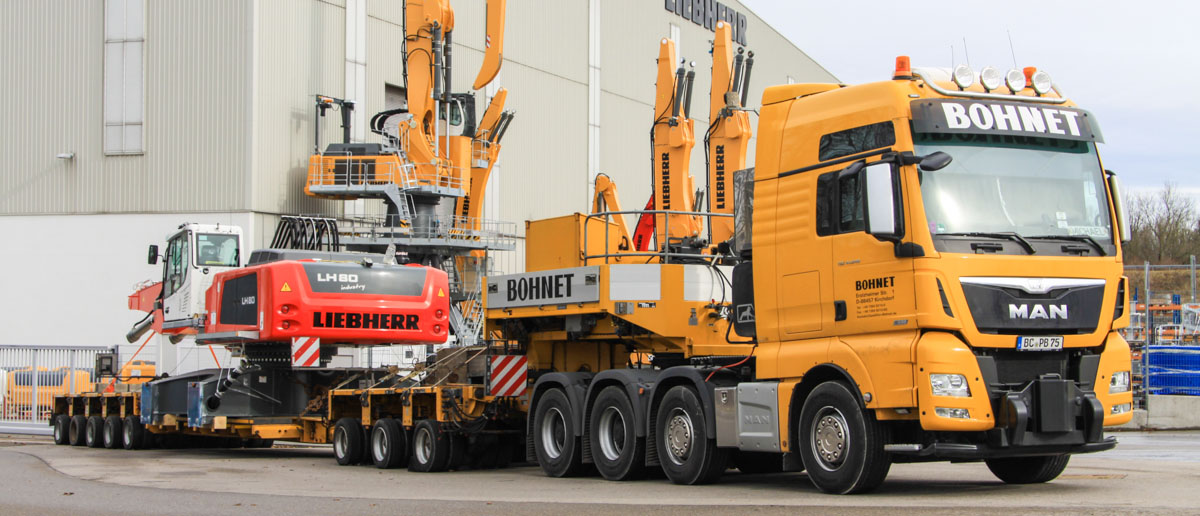 Here is a Goldhofer modular trailer in 3-bed-5 configuration attached. Bohnet operates about 160 modular axles, from Goldhofer and Scheuerle.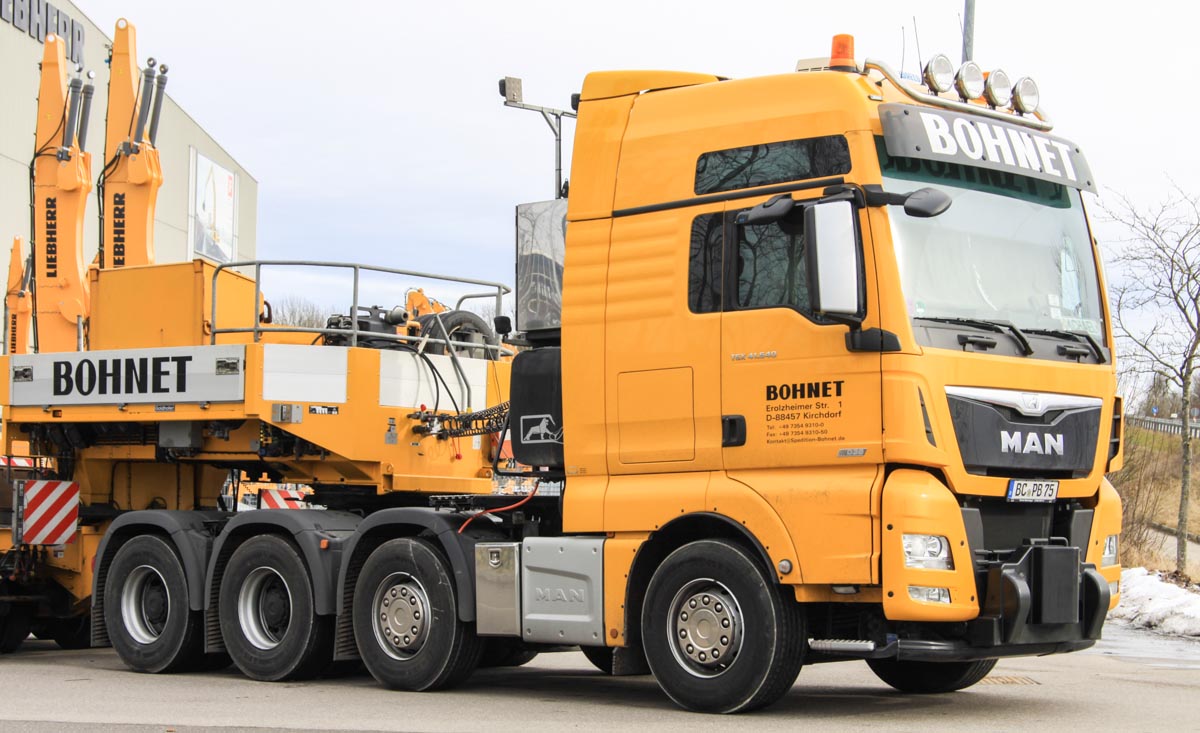 Behind the front axle are the Euro 6 muffler and and storage compartment made.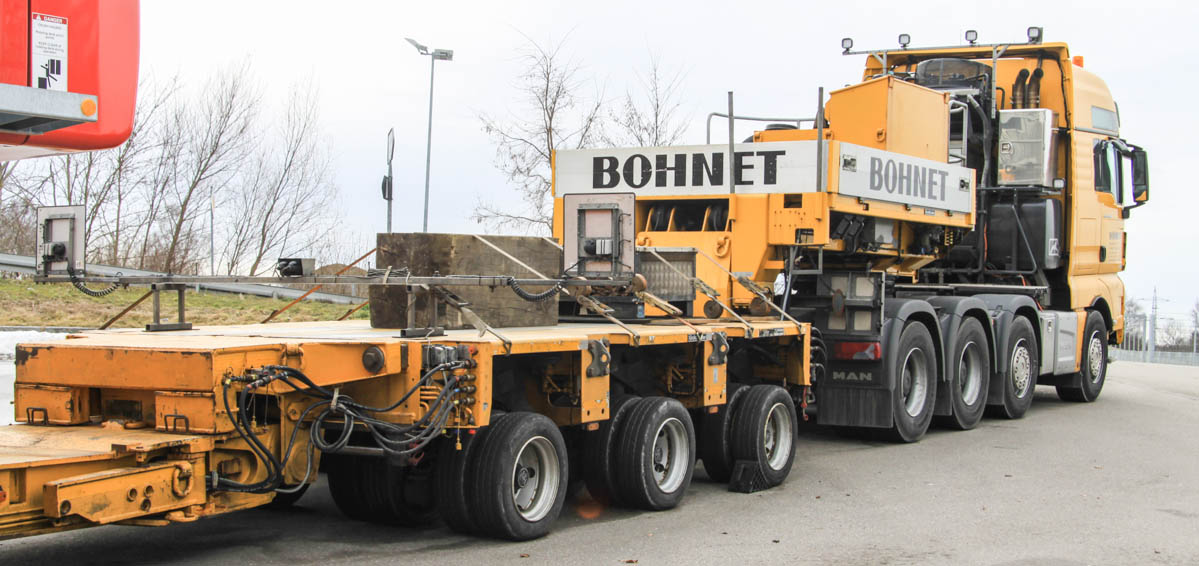 The cargo is the base machine of a Liebherr LH 80 with a destination in the United States.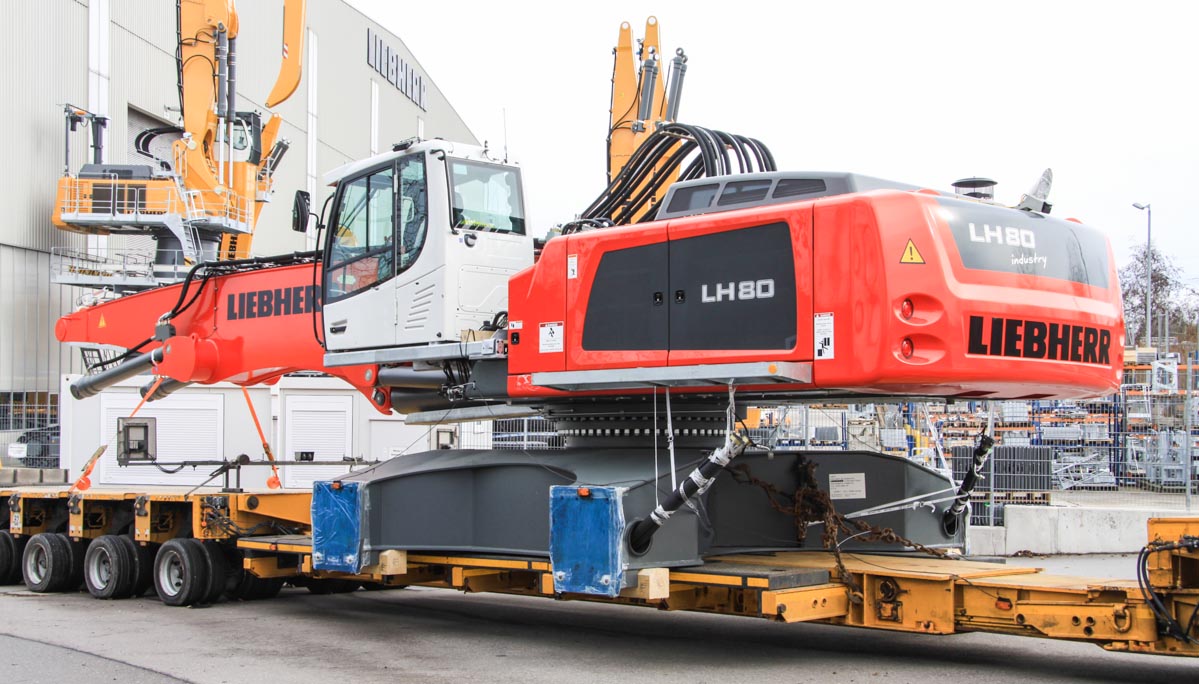 The LH 80 is 15.15 meters long, 4.35 meters wide and 3.9 meters high. The base machine has a mass of 49 tonnes.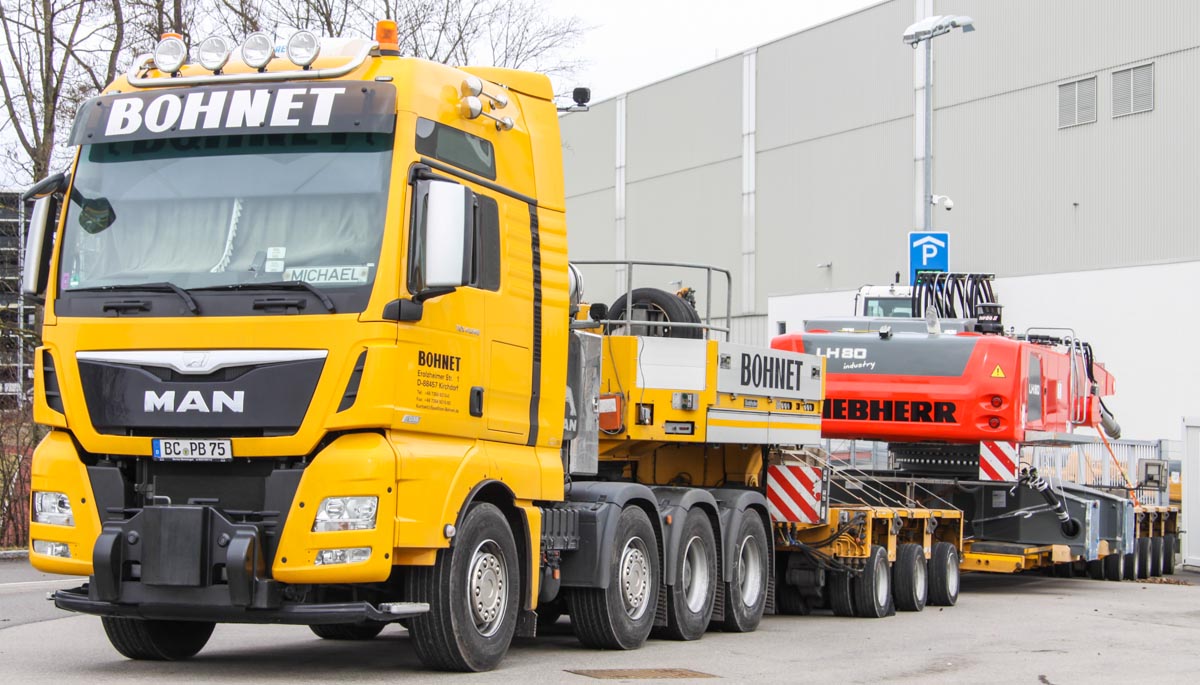 A very sharp combination! After 10:00 PM the transport can start to roll, on its way to a German harbour.
Back to the MAN TGX menu
---
---