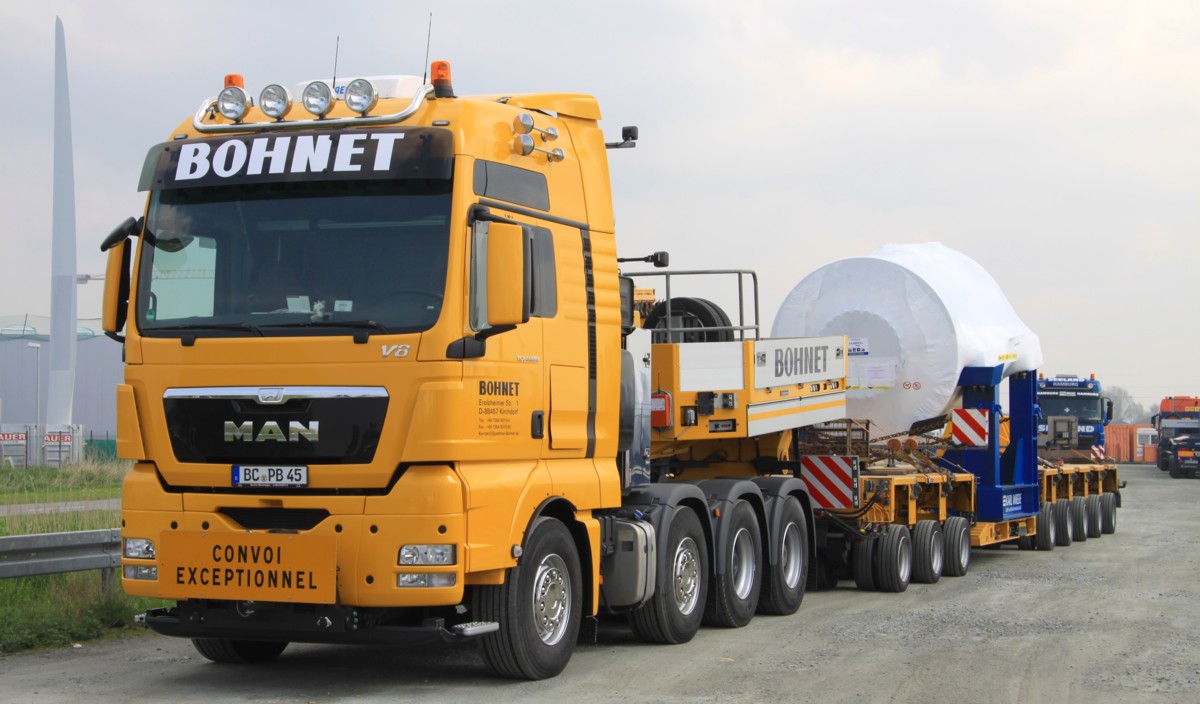 A sharp MAN TGX 41.680 of Bohnet from Kirchdorf (DE) loaded on a small parking in Bremerhaven (DE).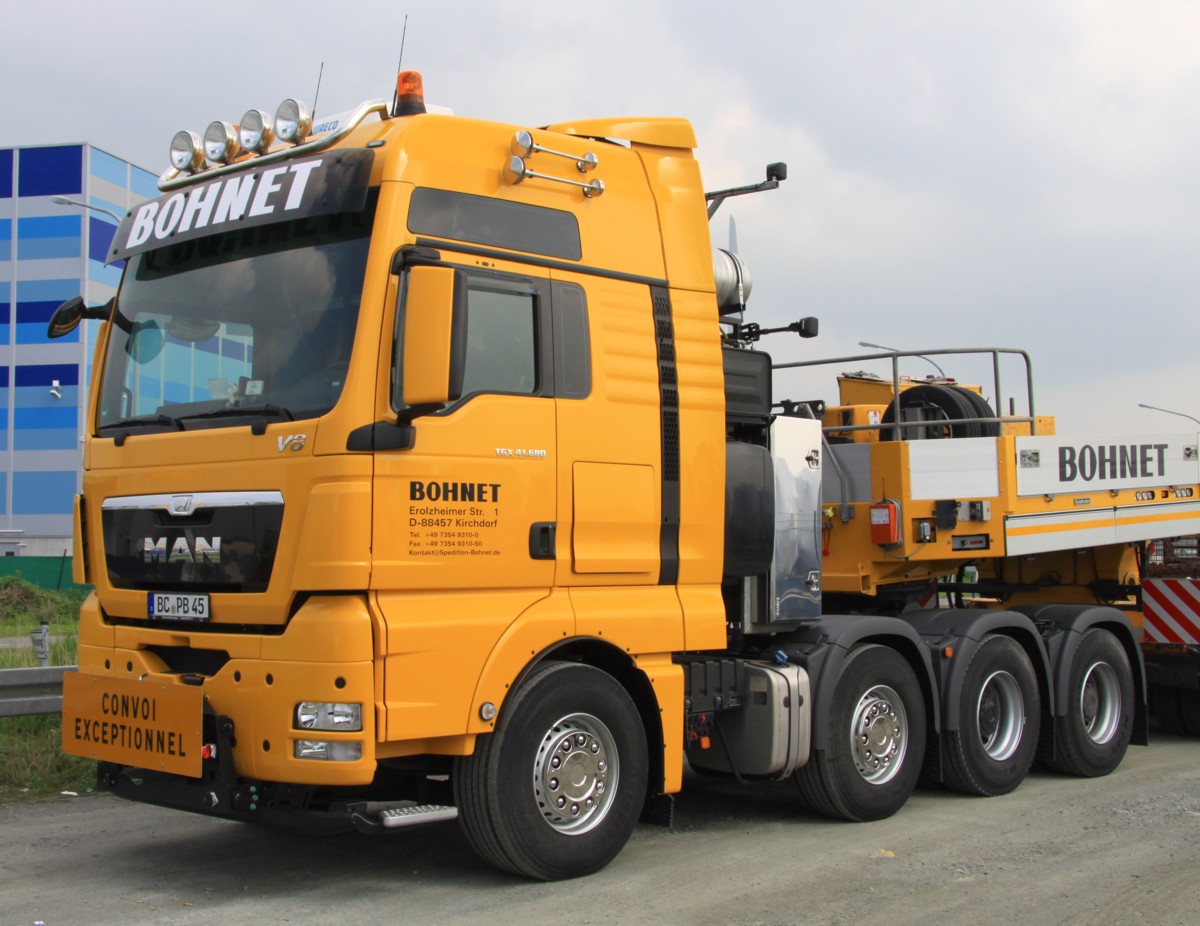 It is a 4 axle heavy haulage truck with a 16.2 liter 680 hp diesel engine. The truck can also be used as a ballasted pull- / push truck, a heavy coupling is hided below the Convoi Exceptionnel sign. Bohnet is owning several (15) units of this truck.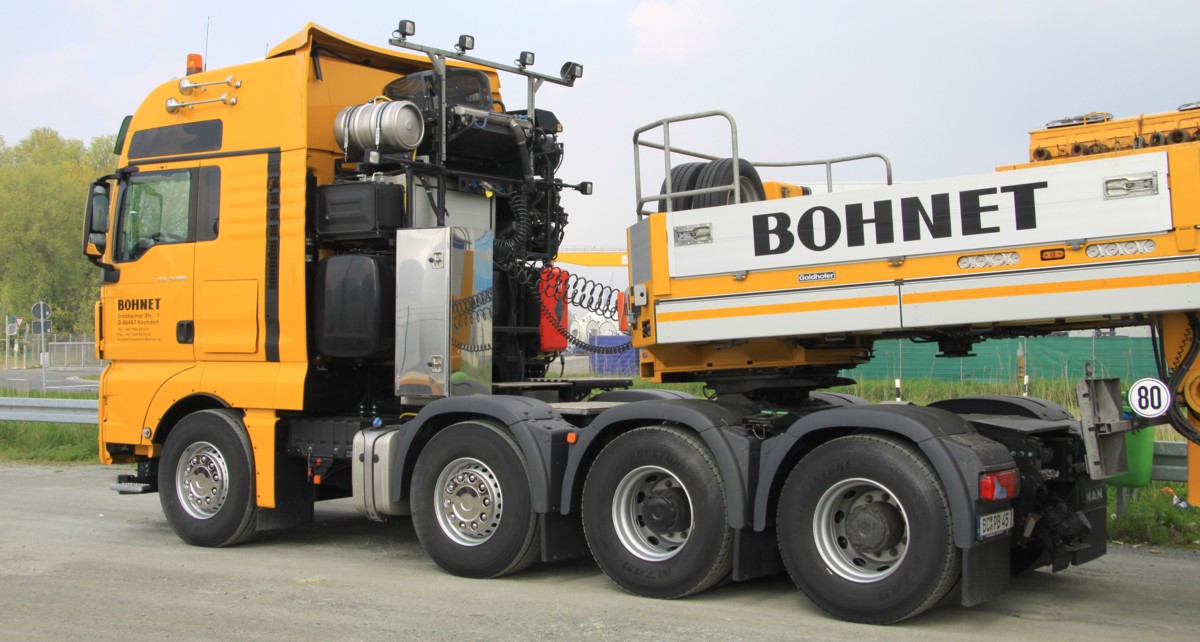 Behind the cabin is a large heavy equipment tower made with a large 900 liter diesel tank, a 300 liter hydraulic tank, airbarrels and a big oil cooler. In front of the tower is a nice storage box made. Between the first and second axle are the Adblue tank and the battery made, on the other side can be found the mufler and another small storage box.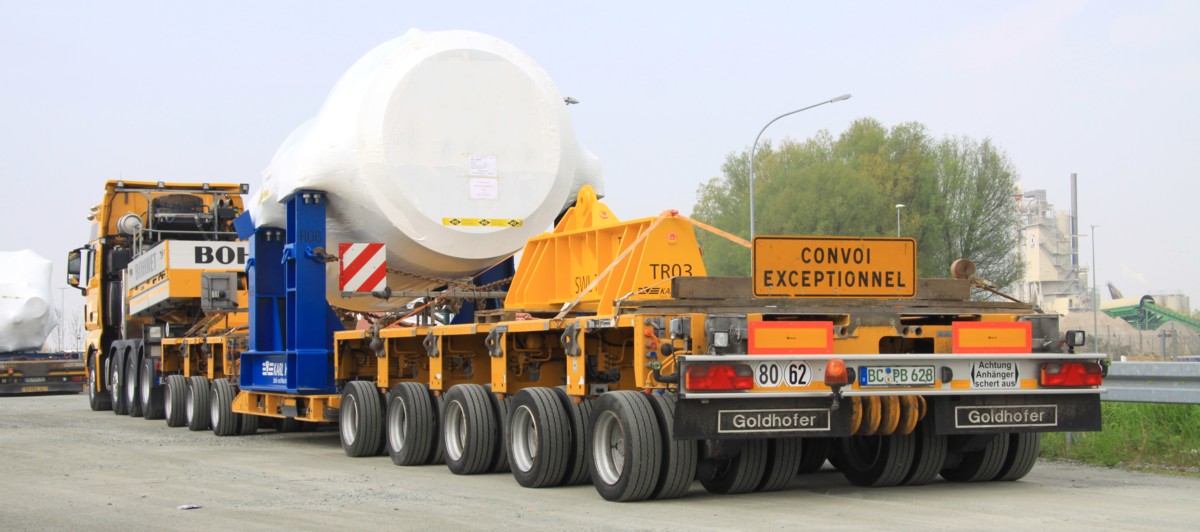 Coupled to the truck is a heavy Goldhofer lowloader existing out of a gooseneck, 3 axle lines, bed and 5 axle lines. The axle lines are type THP/UT.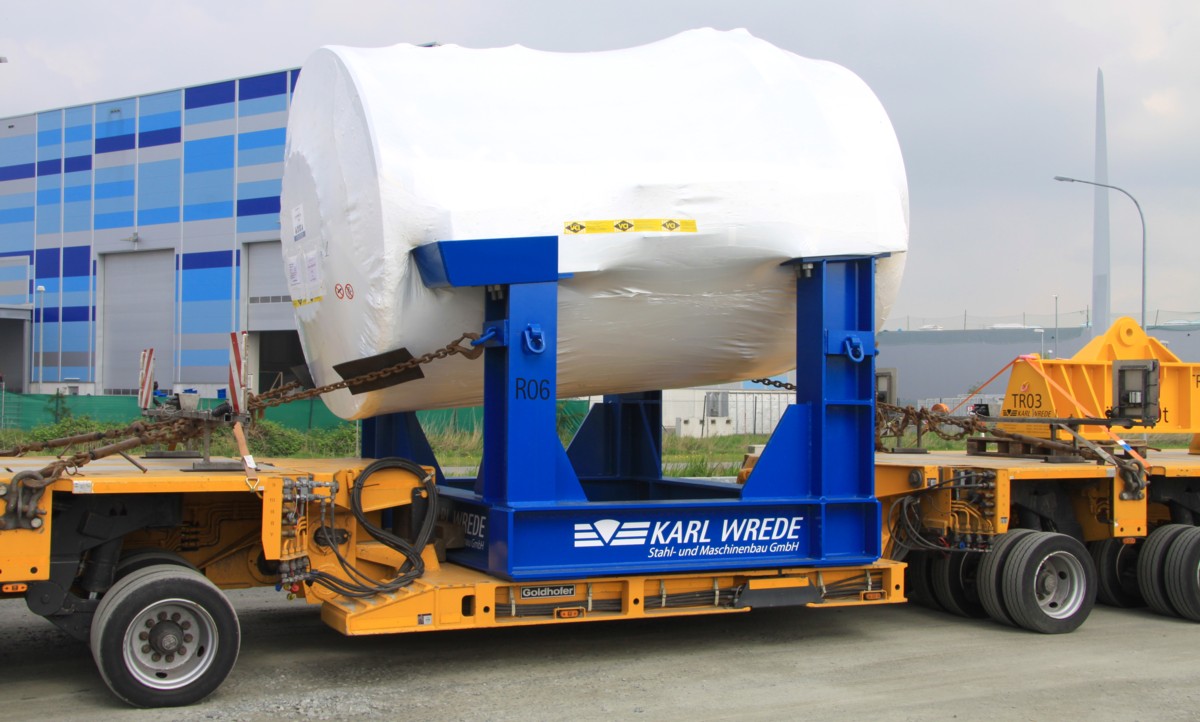 The load is a nacelle with a 65 tonne mass, a 3.8 meter length, a 3.3 meter breadth and a 3.8 meter height. The nacelle is loaded on a very short bed, combined with the THP/UT axles a very low minimum height can be achived.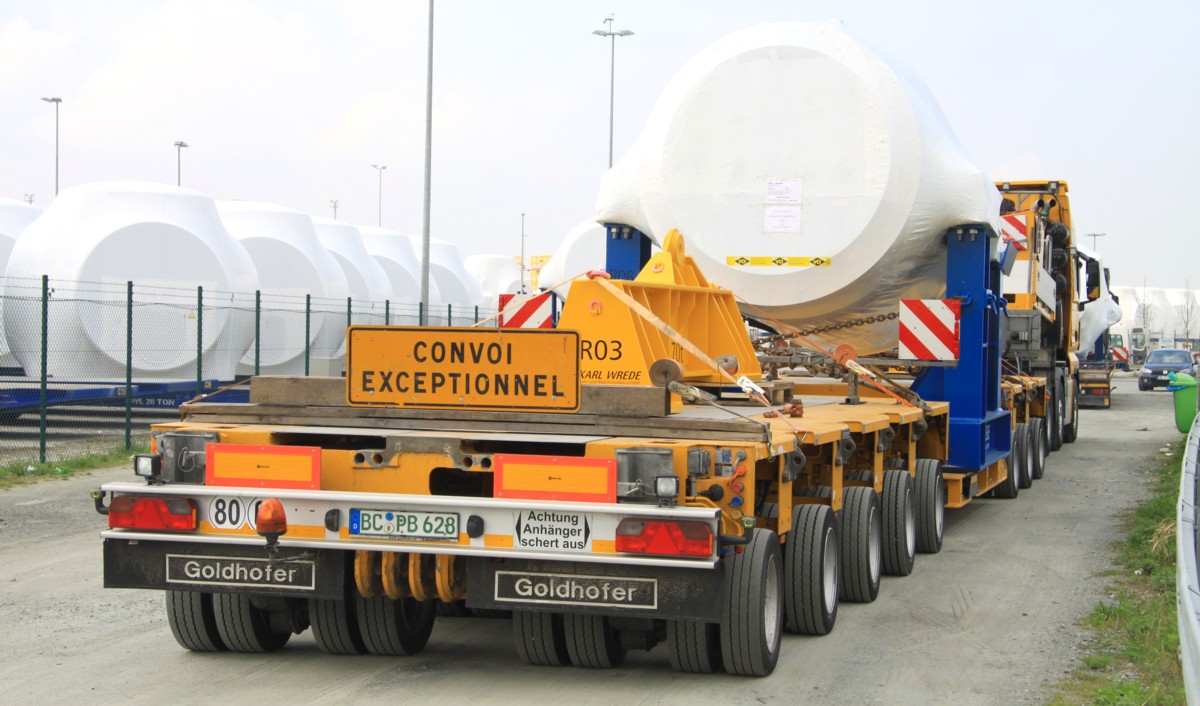 The combination would drive to the harbour of Antwerp (DE) in the following night.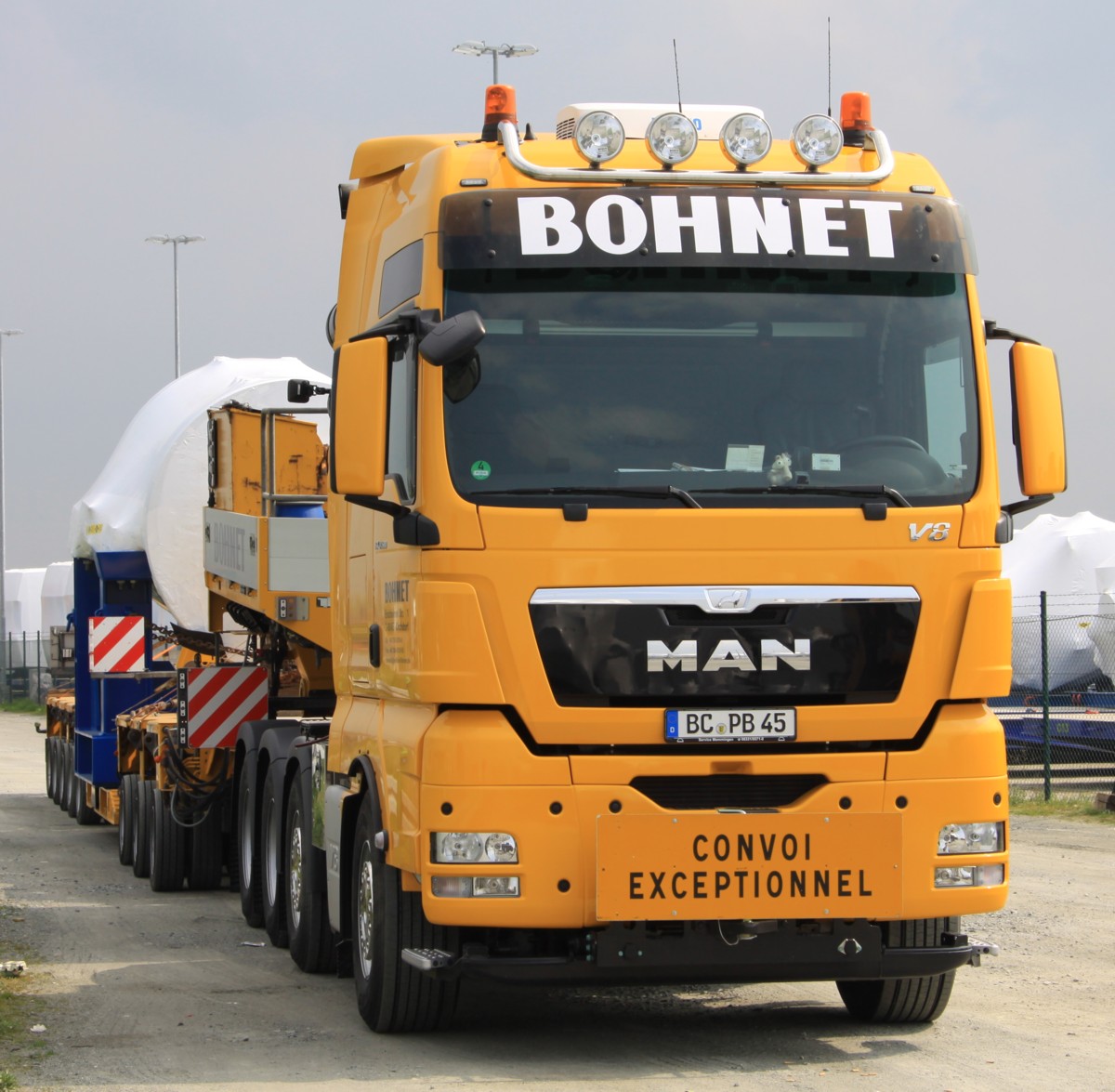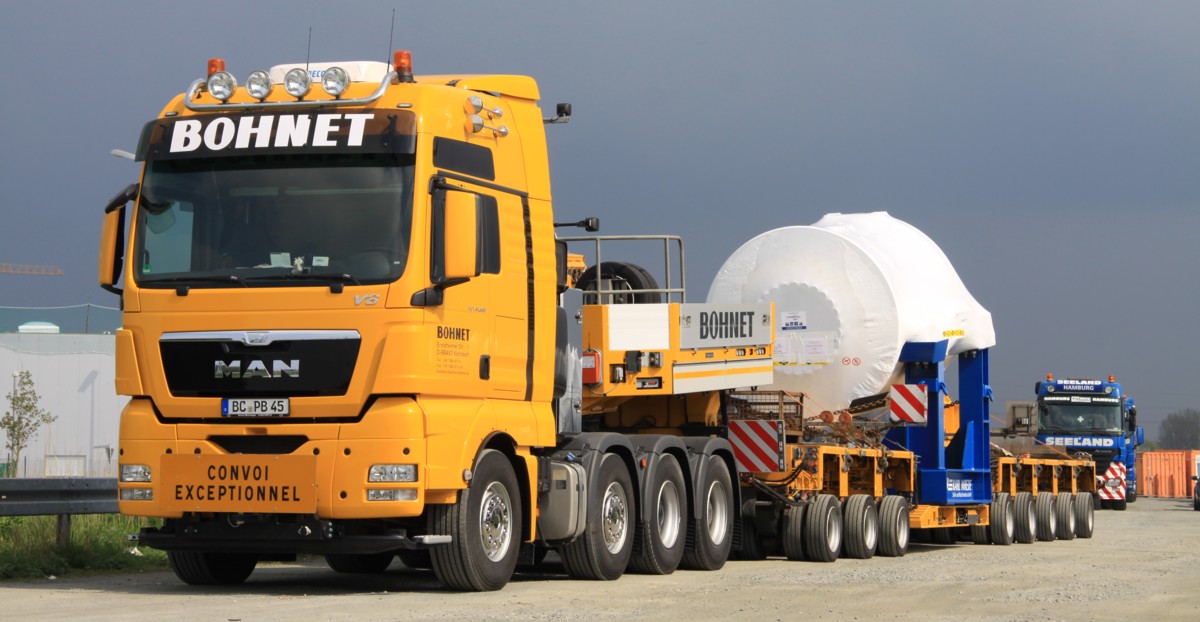 The sun was coming trough very short, the beautiful combination was properly photographable.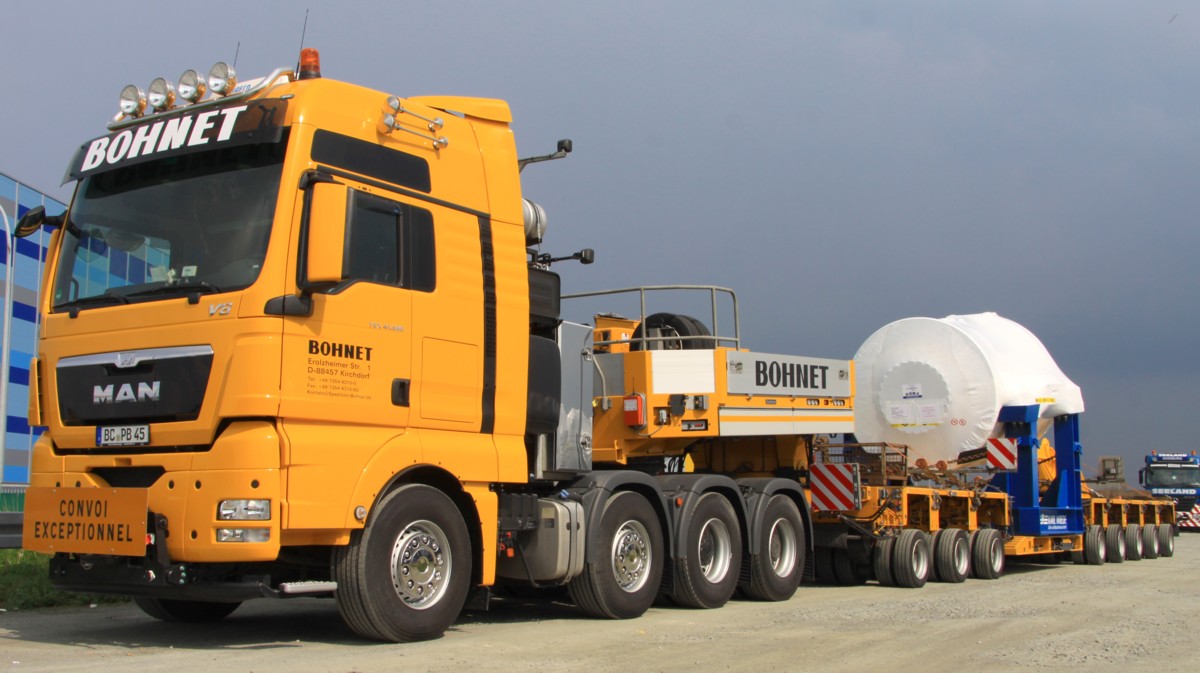 Back to the MAN TGX menu
---
---