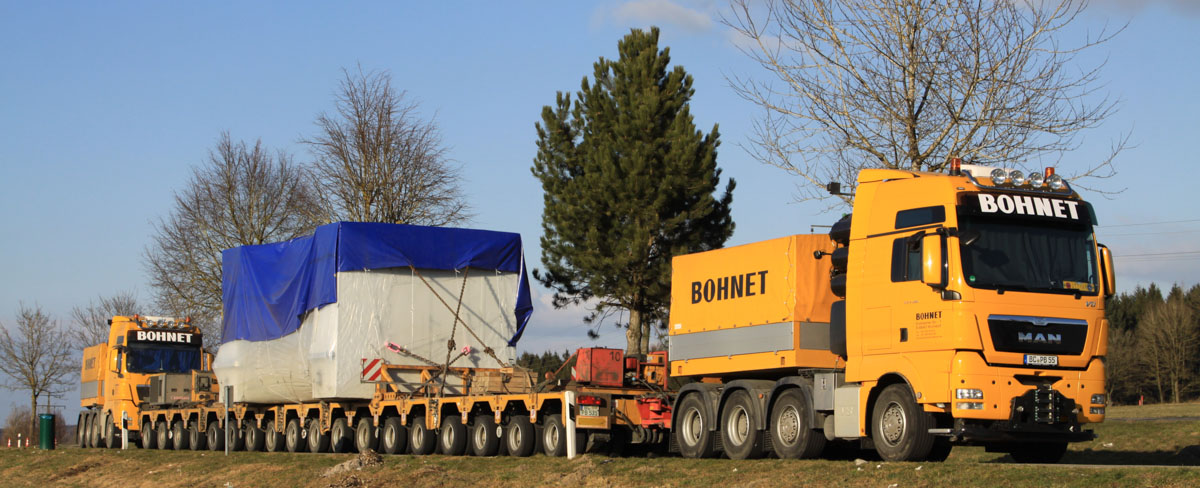 Bohnet from Kirchdorf a/d Iller (DE) on the move with two MAN TGX 41.680 and an 18 axle modular trailer. The transport stood along the B32 near Bad Saulgau (DE) and was on the move to Ravensburg (DE).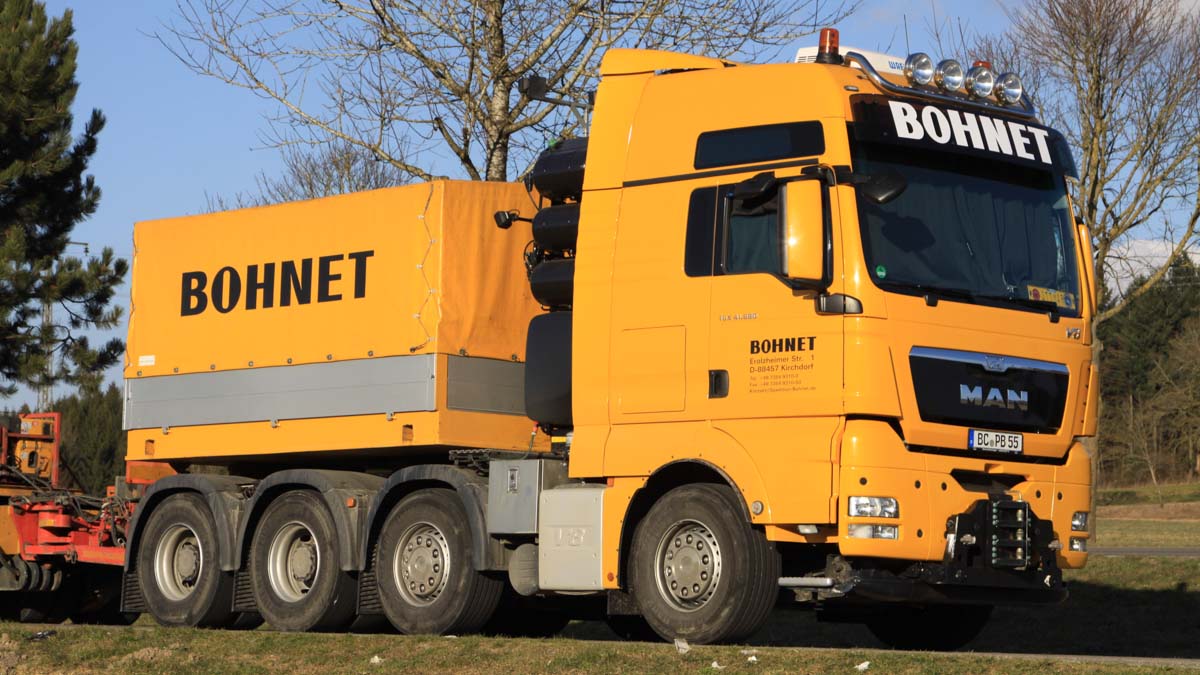 The first truck is a MAN TGX 41.680 with ballast box. It is a 4 axle truck powered by a 16.2 liter V8 diesel engine MAN D2863 with 680 hp.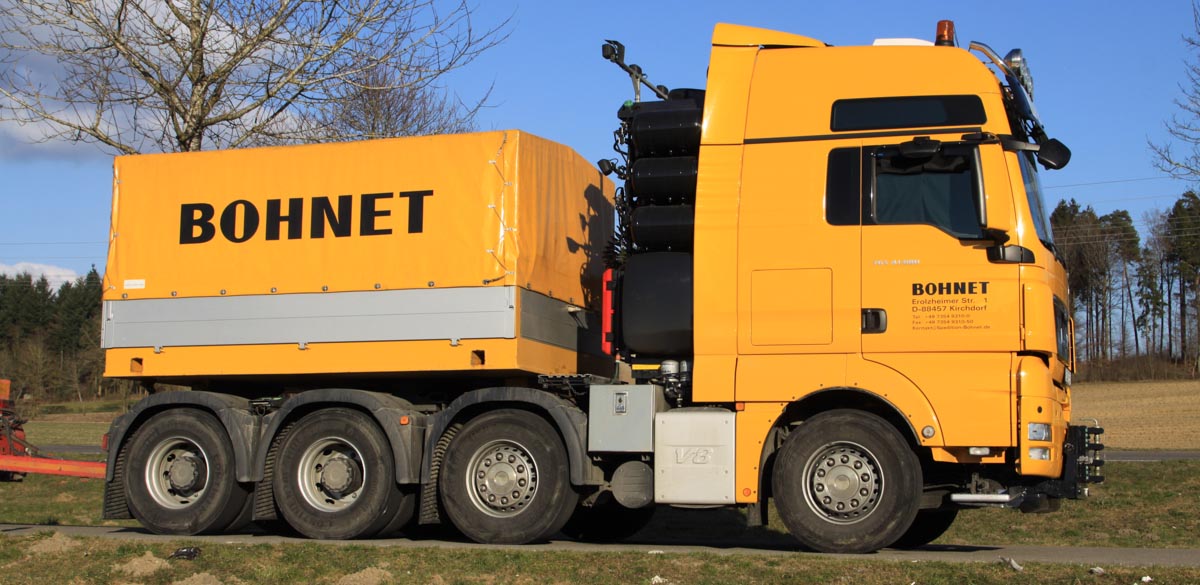 Bohnet owned in total 16 of these TGX 41.680, in the meantime a large part is replaced by newer MAN TGX 41.640 trucks. Most of the TGX 41.680 were almost optically identical.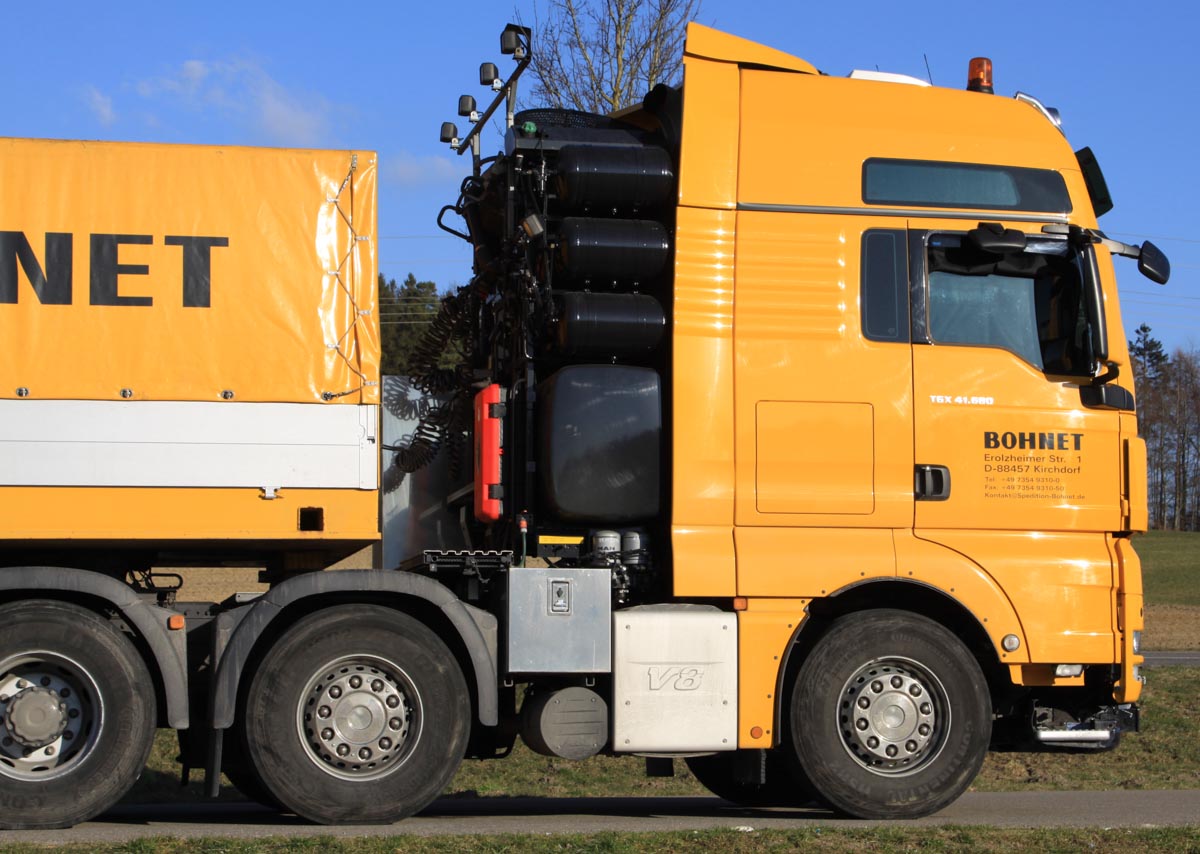 Behind the cabin are a large 900 liter diesel tank, a 300 liter hydraulic oiltank, airbarrels and a large cooler for the hydraulic oil made. A WSK 440 torque converter is used. Between the first two axles are the mufler and a storage box made. On the other side are here the Adblue tank, the battery and another storage box made.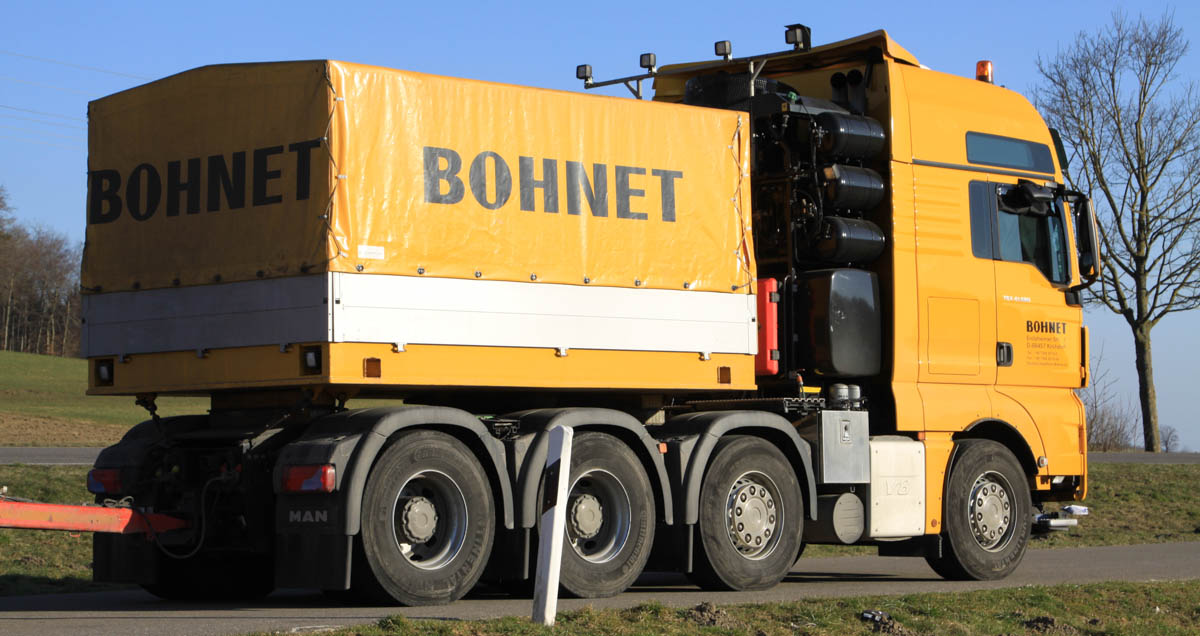 The ballast box enlarges the mass of the truck to about 41 tonnes to give the truck enough pressure on the driven axles.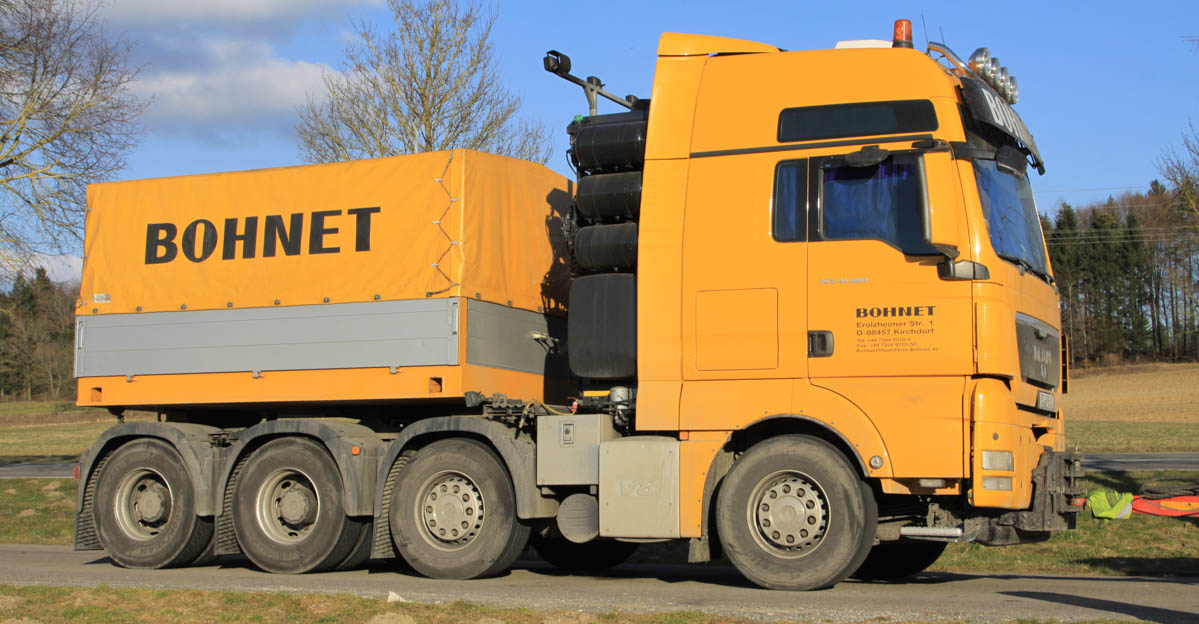 To assist braking the transport by driving down slope, another MAN TGX 41.680 with ballast box was attached at the rear of the transport.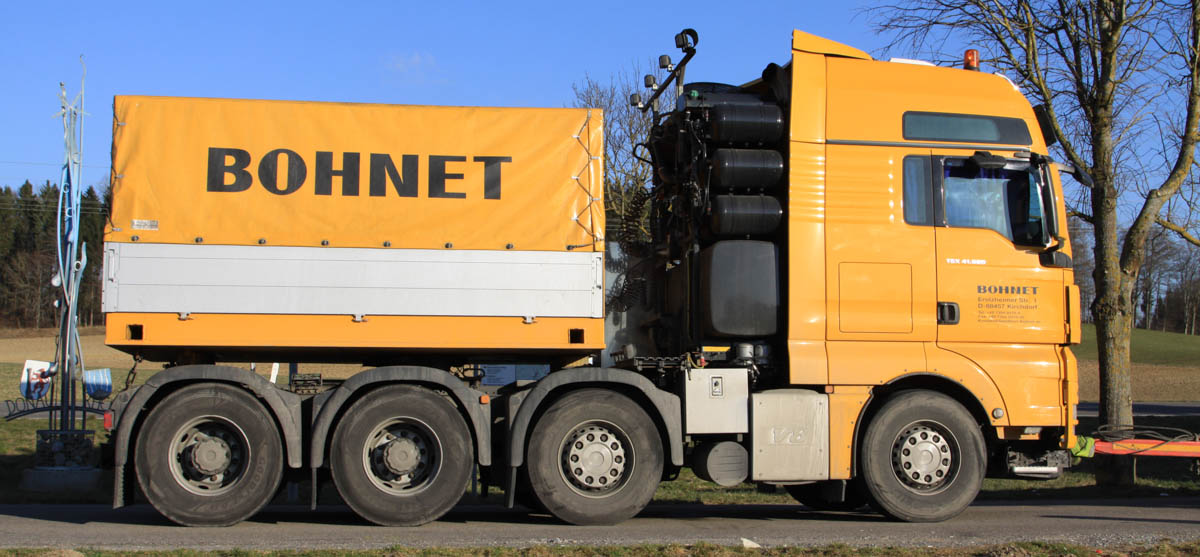 The transport was waiting till 20:00 because from then on it was allowed to drive direction final destination.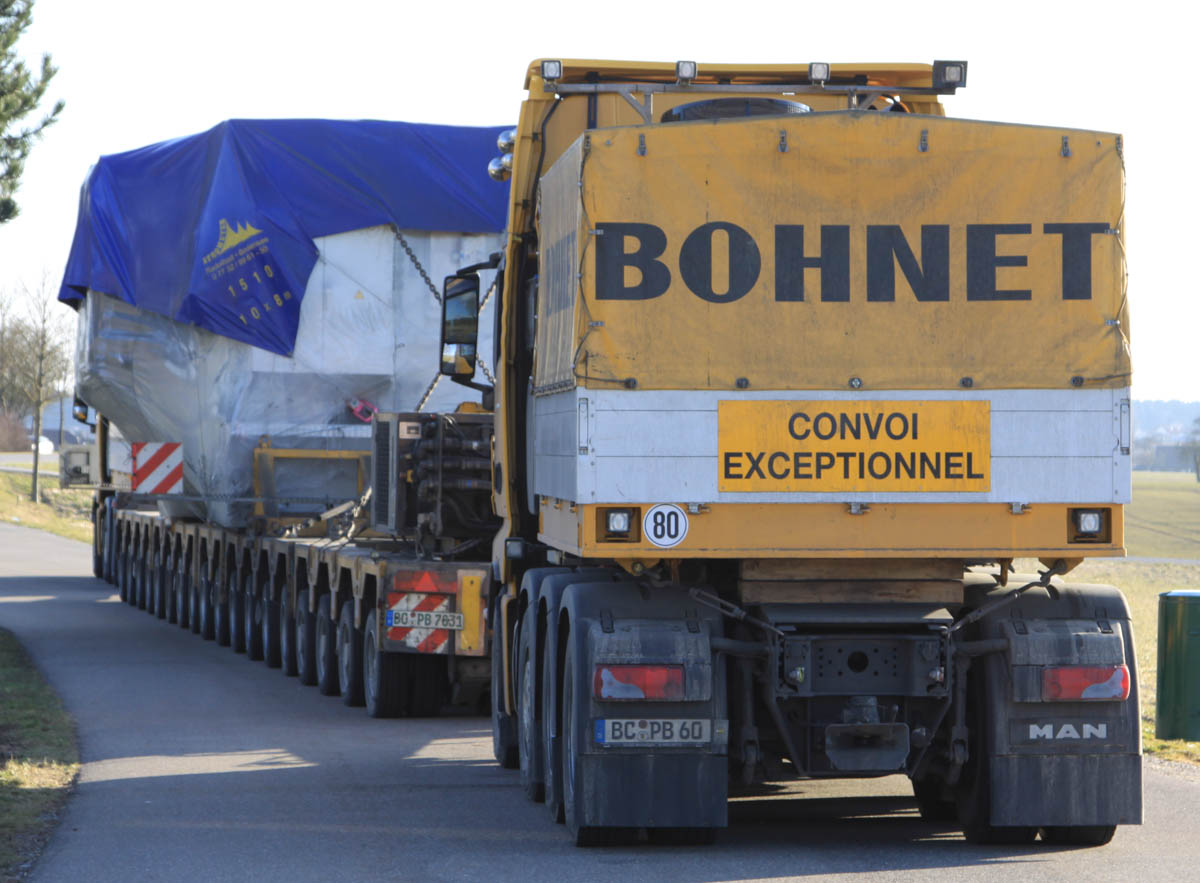 Between the two MAN TGX 41.680 trucks is an 18 axle Scheuerle modular trailer coupled. The load is an oversized part of a press and weight about 150 tonnes.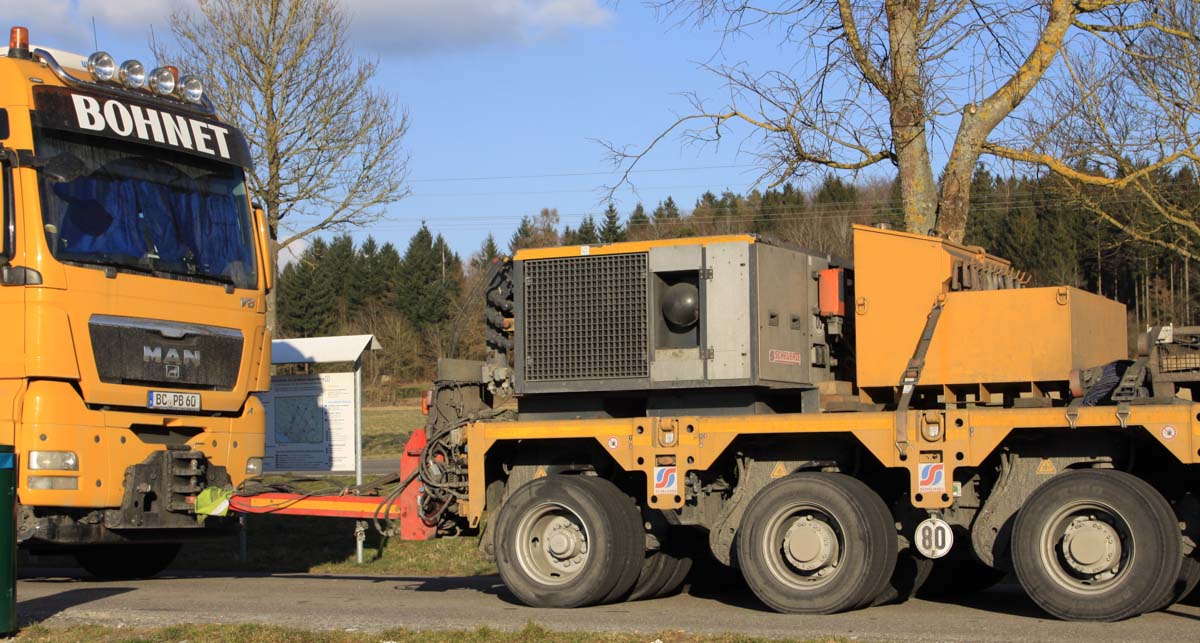 The last 4 axles of the trailer contains two driven axles. These axles can be turned on by speeds below 14 km/h to assist the transport driving up hill. When the axles aren't operated a rolling speed of 80 km/h can be reached. The power pack (the Scheuerle PowerBooster) can also by used by self propelled modular trailers.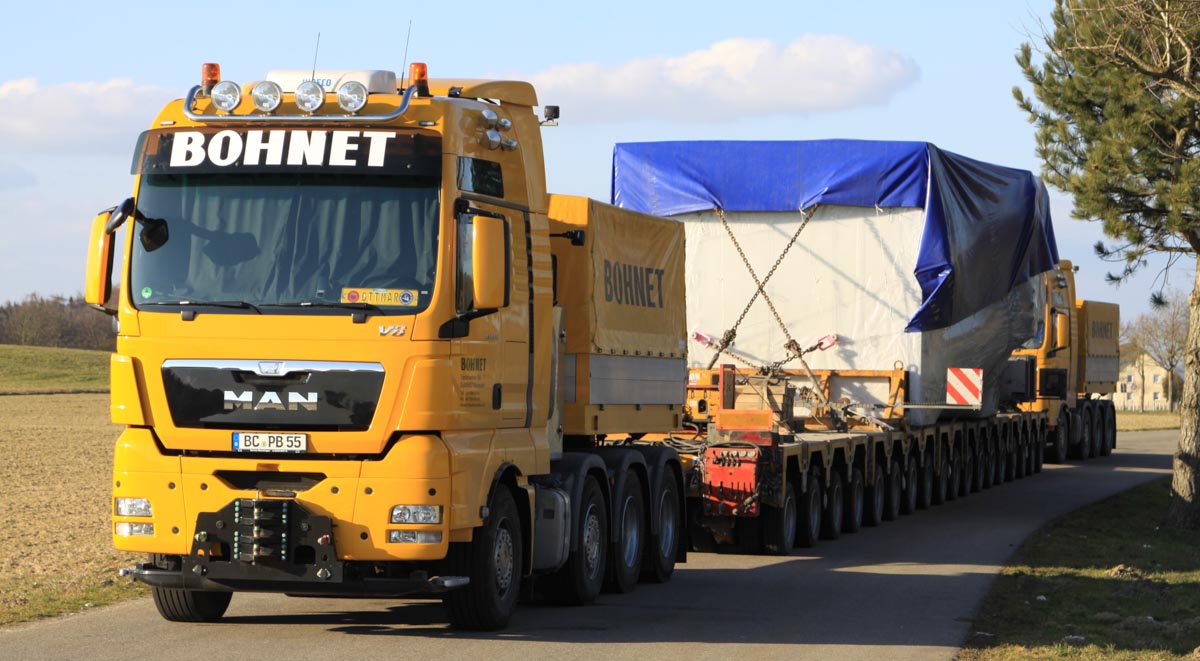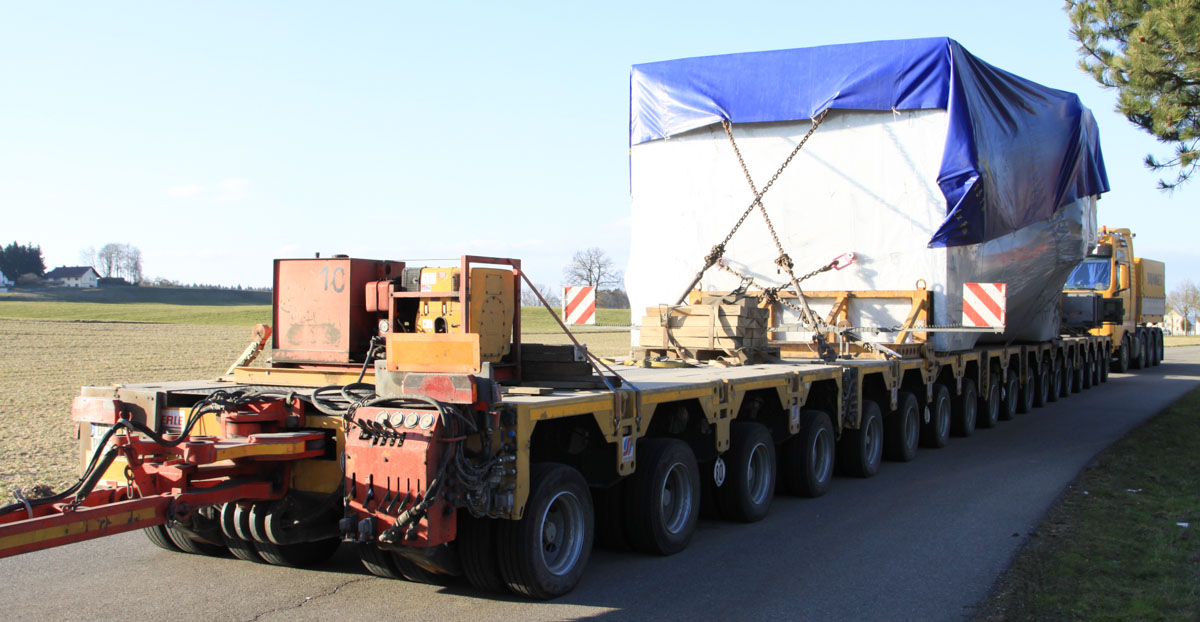 Bohnet is using not only Scheuerle axles but also a lot of Goldhofer axles.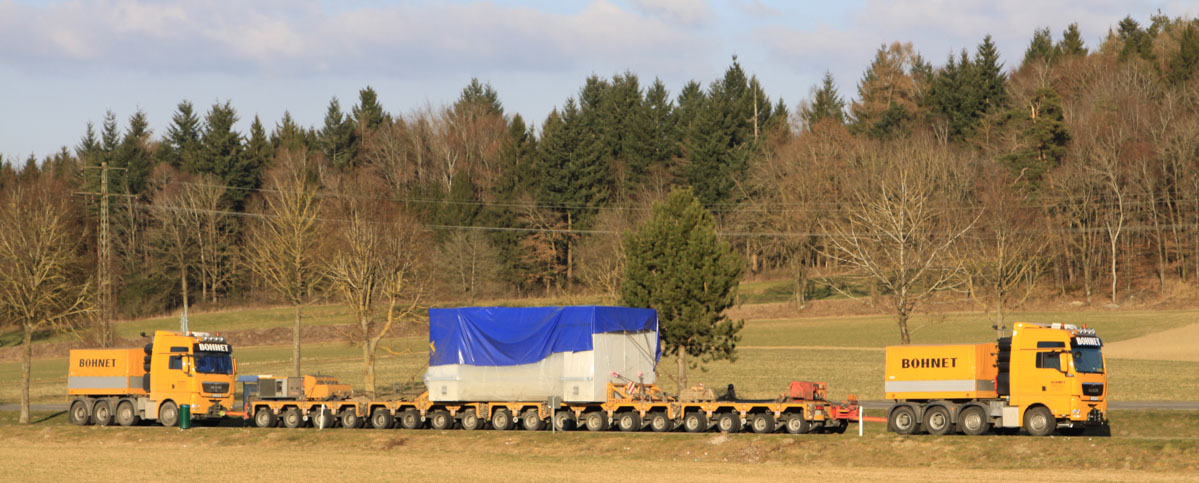 A very beautiful transport performed by Bohnet!
Back to the MAN TGX menu
---
---