MAN TGX 41.540 - Brande Maskintransport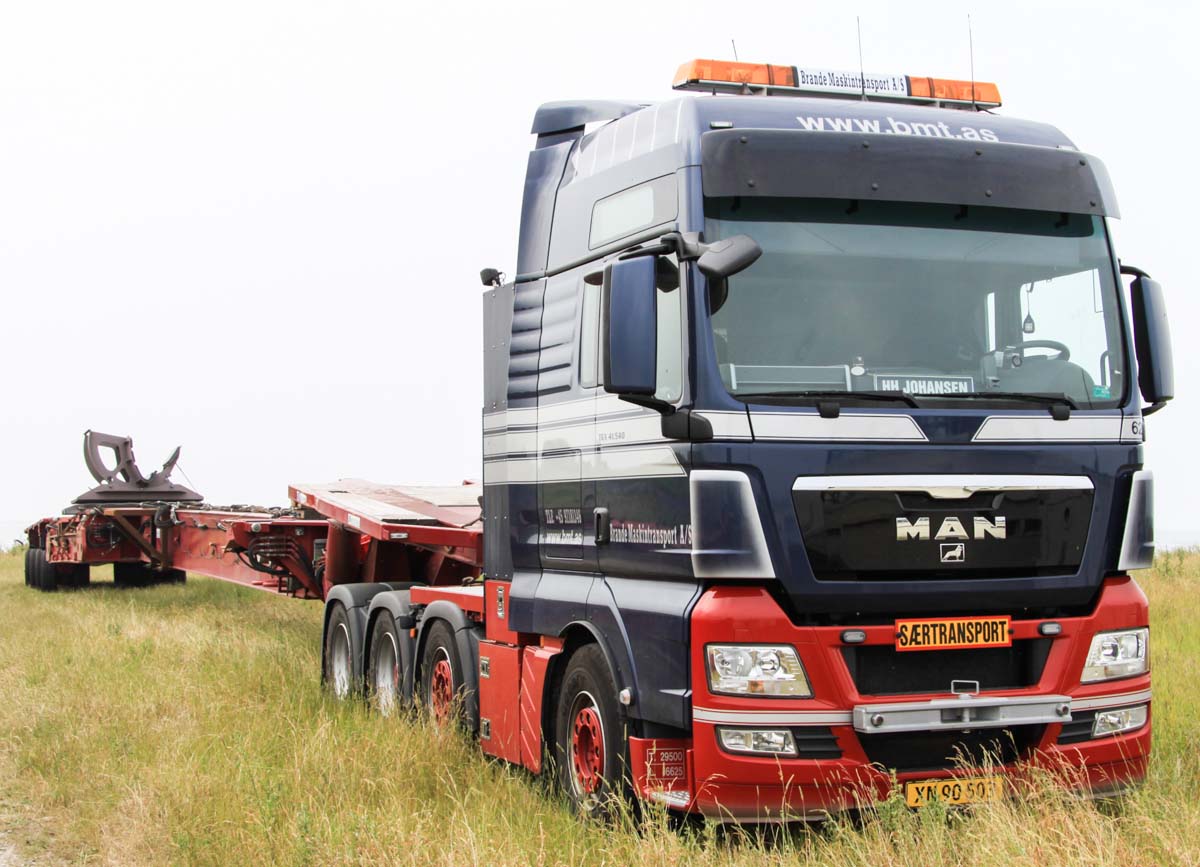 Just as the MAN TGA 41.530 was this MAN TGX 41.540 in the Netherlands for the transport of a windmill blade.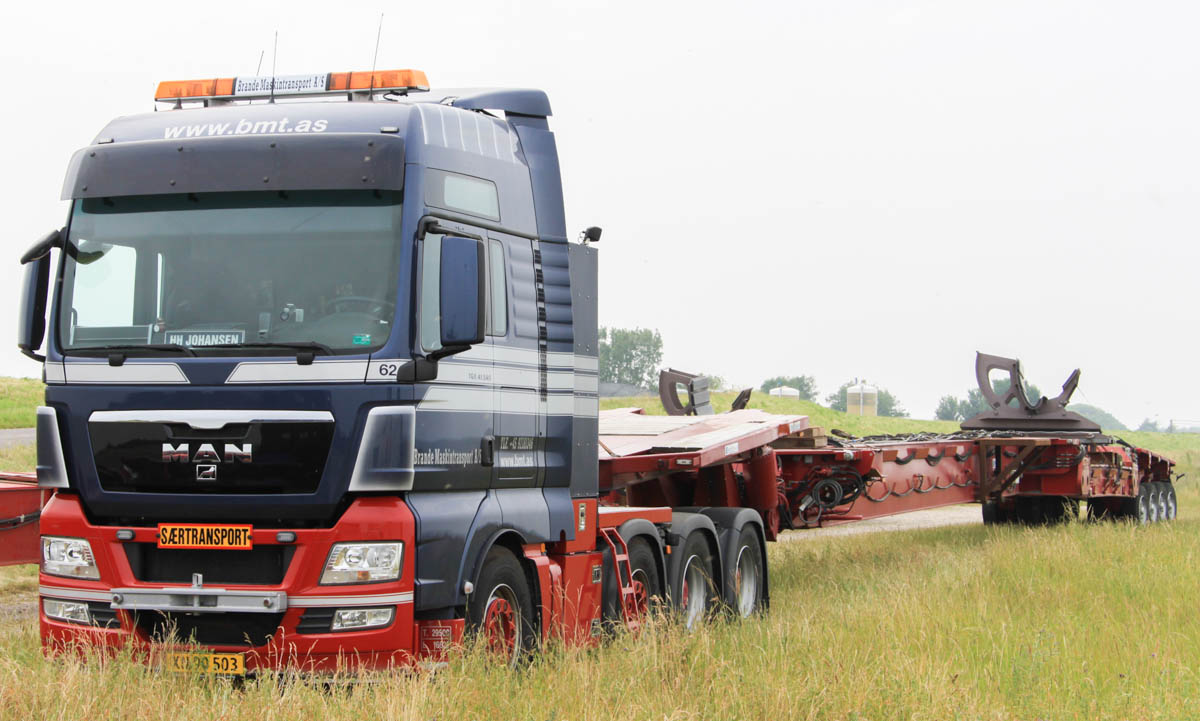 This combination was coupled to a same Nicolas trailer, however it was still retrackted.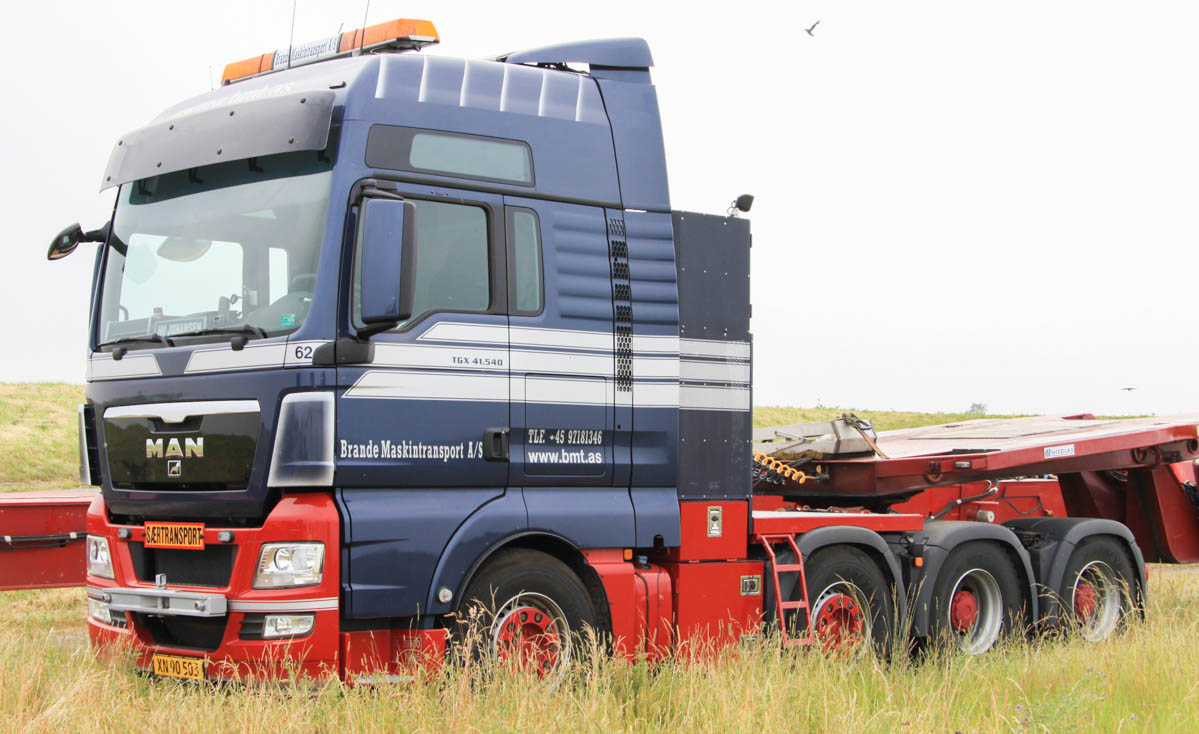 It is a 540 hp tracktor with a 8x4 drive line.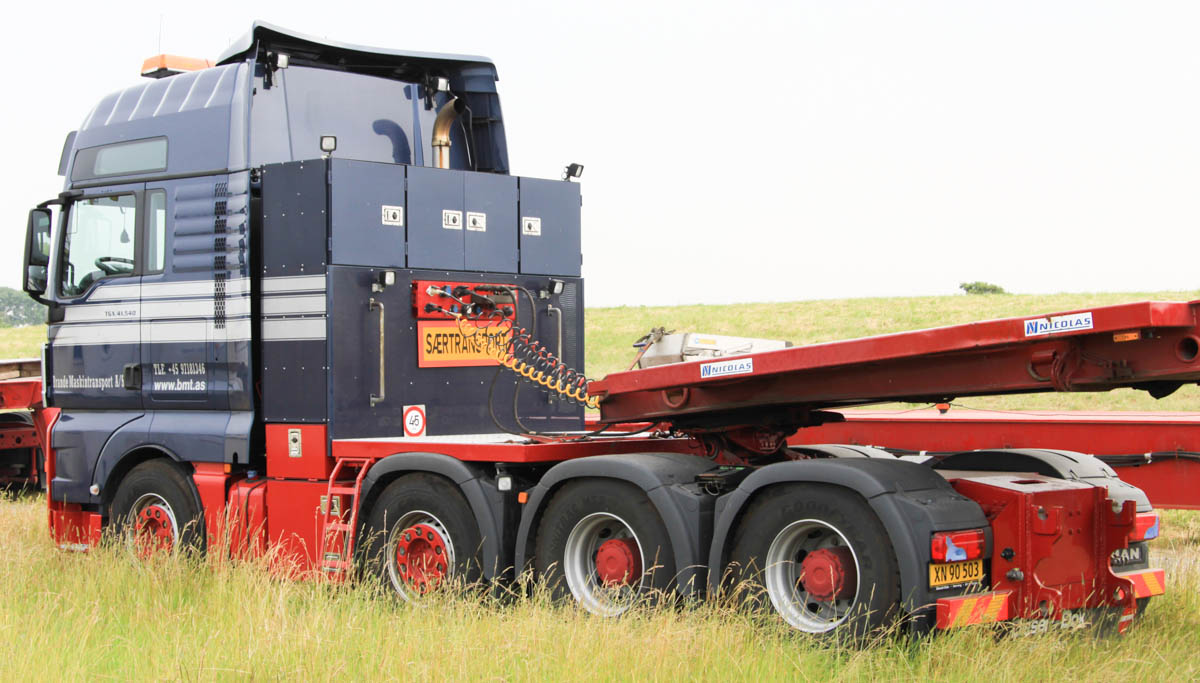 A 5th axle can be attached to the chassis, the fixing points for this are clear to see.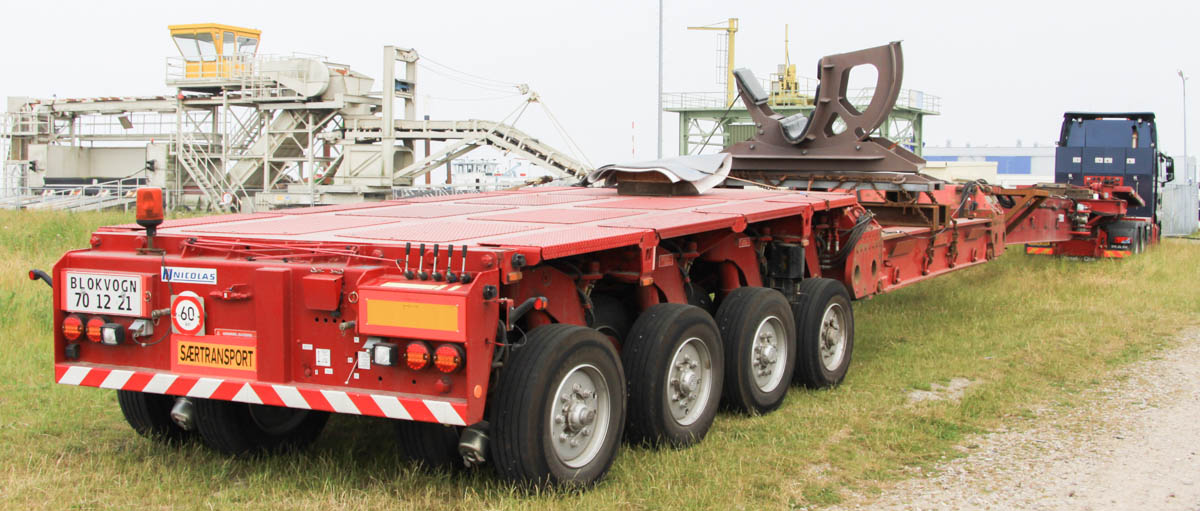 The trailer is a construction of a wheelset, bed, stinger and gooseneck. The manufacturer is the French Nicolas. The trailers are developed in cooperation between Brande and Nicolas especially for the transport of windmill blades up to 61 meters. Since 2009 the trailers are used.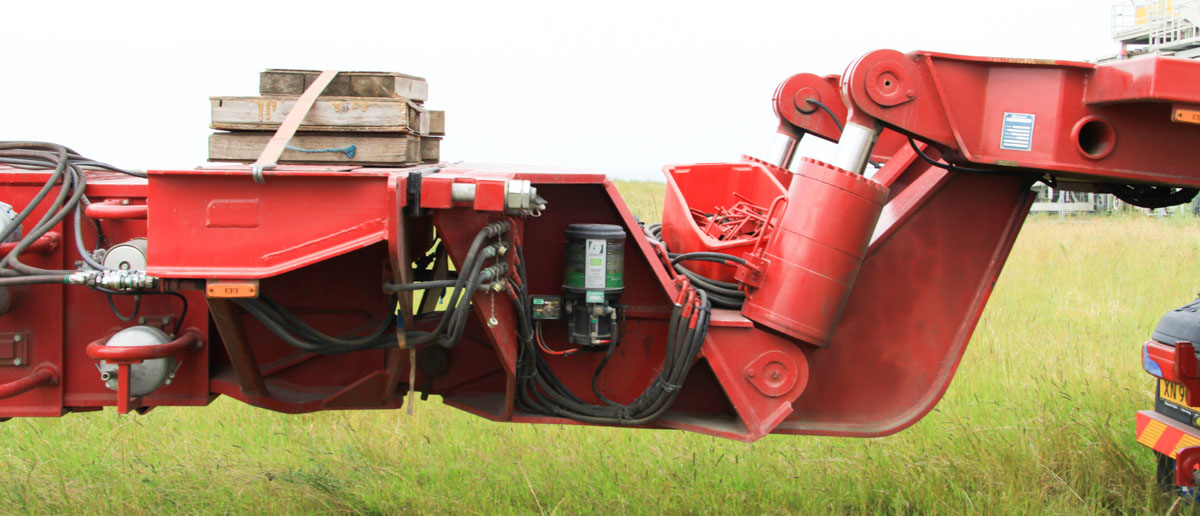 The first transport between the harbour and windmill (about 10 kms distance) is the lifing frame for the blades. See the minimum vehicle length is enormous; a escort vehicle is required.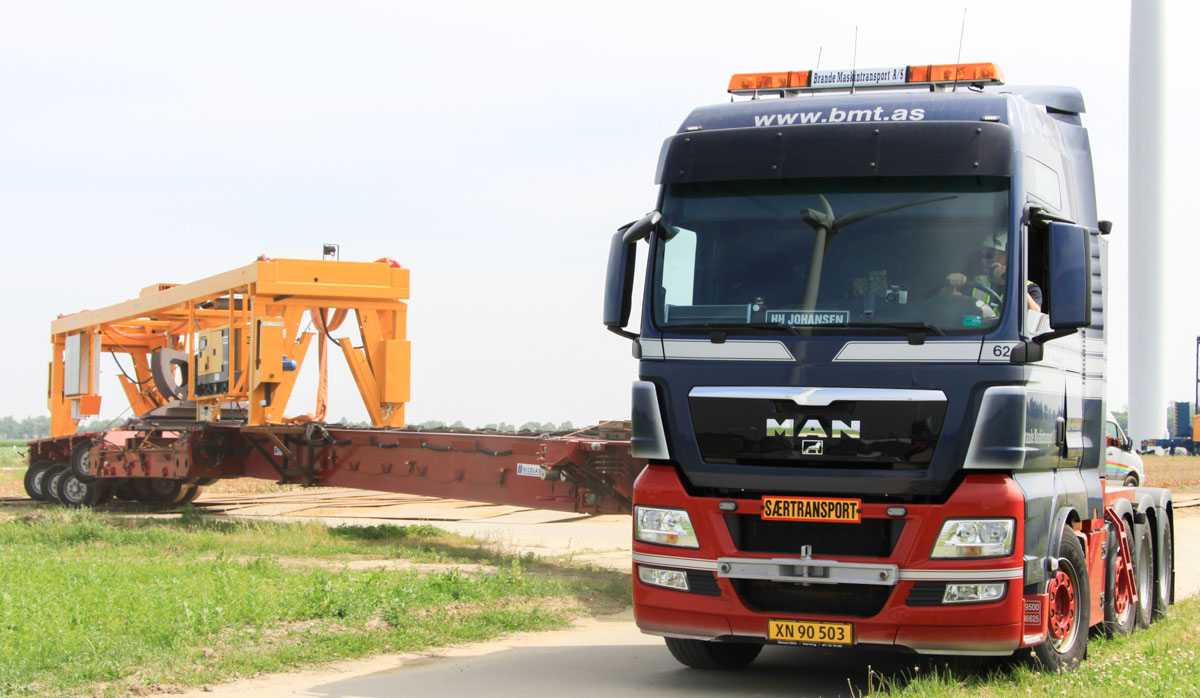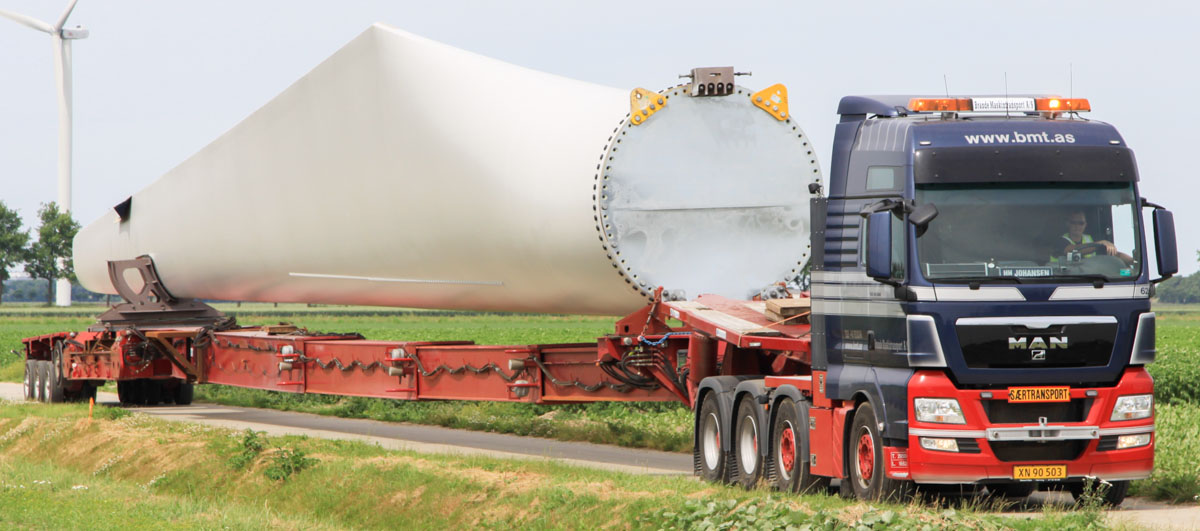 His second and latest transport was the 58 meter blade.


The trailer is here hand controlled, the pendel axes are in both directions 60 degrees rotatable.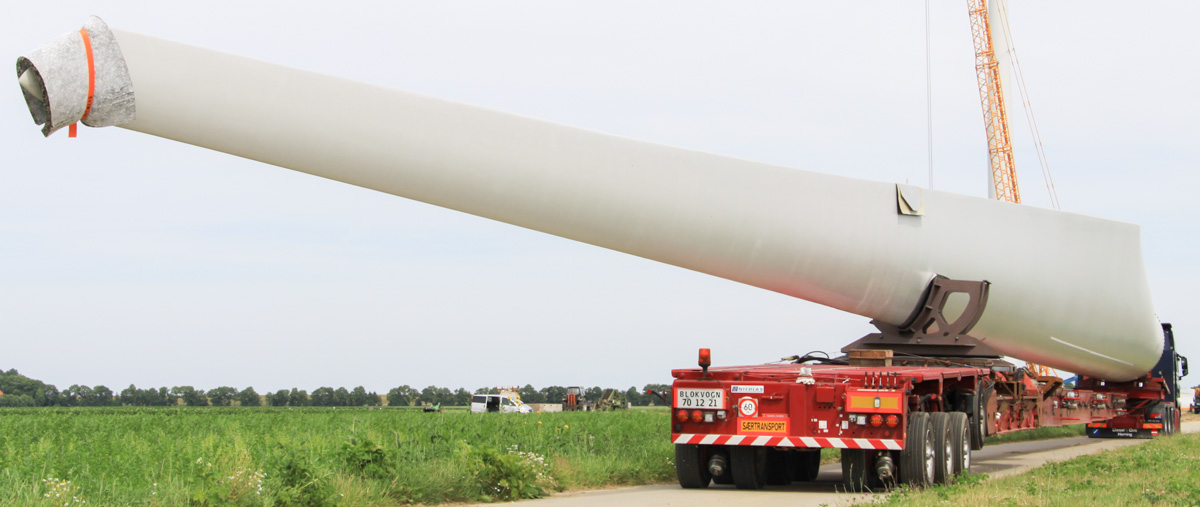 Special guests in The Netherlands like these, are always welcome!
Back to the MAN TGX menu
---
---