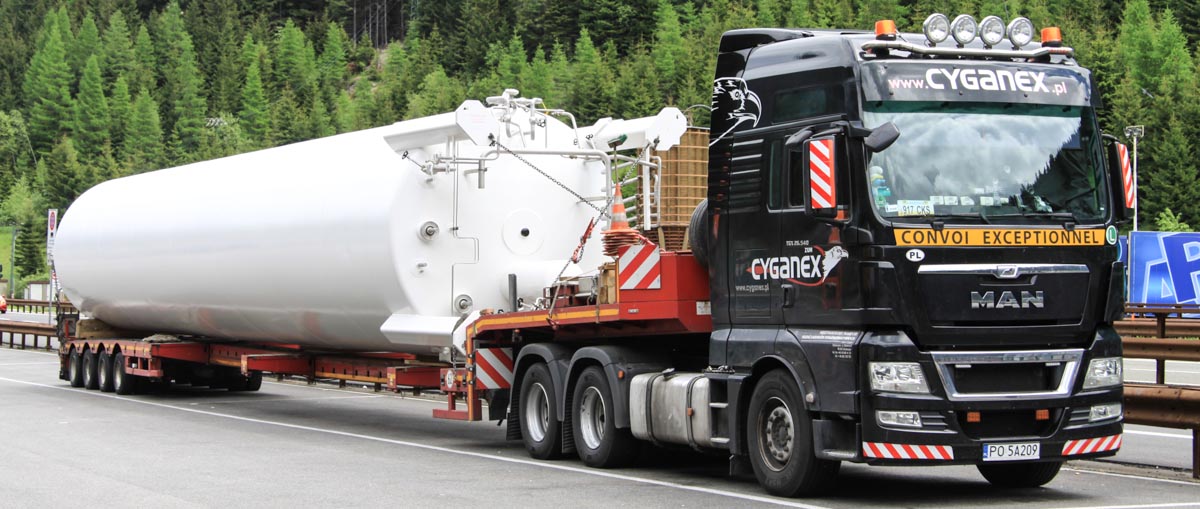 This sharp MAN TGX 26.540 of Cyganex from Dzialoszyn (PL) stood parked at the border between Austria and Italy along the Brenner Pass.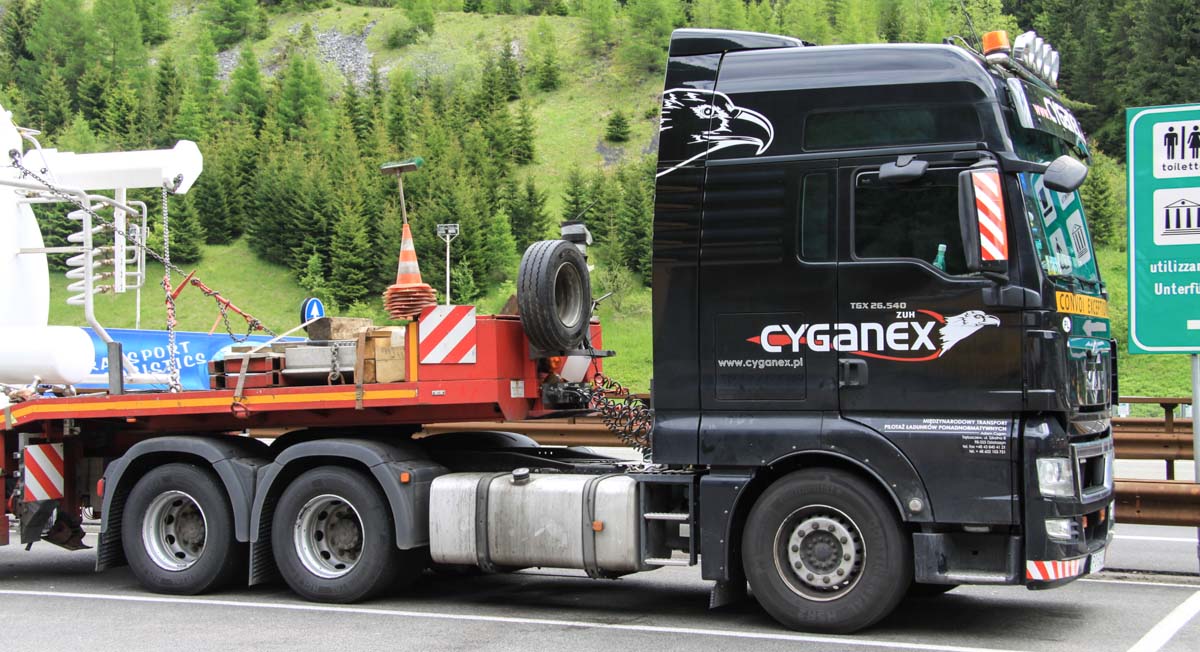 It is a 3 axle truck with 6x4 drive line. The last two axles are powered by the MAN D2676 12.4 liter 6 cylinder diesel engine with 540 hp.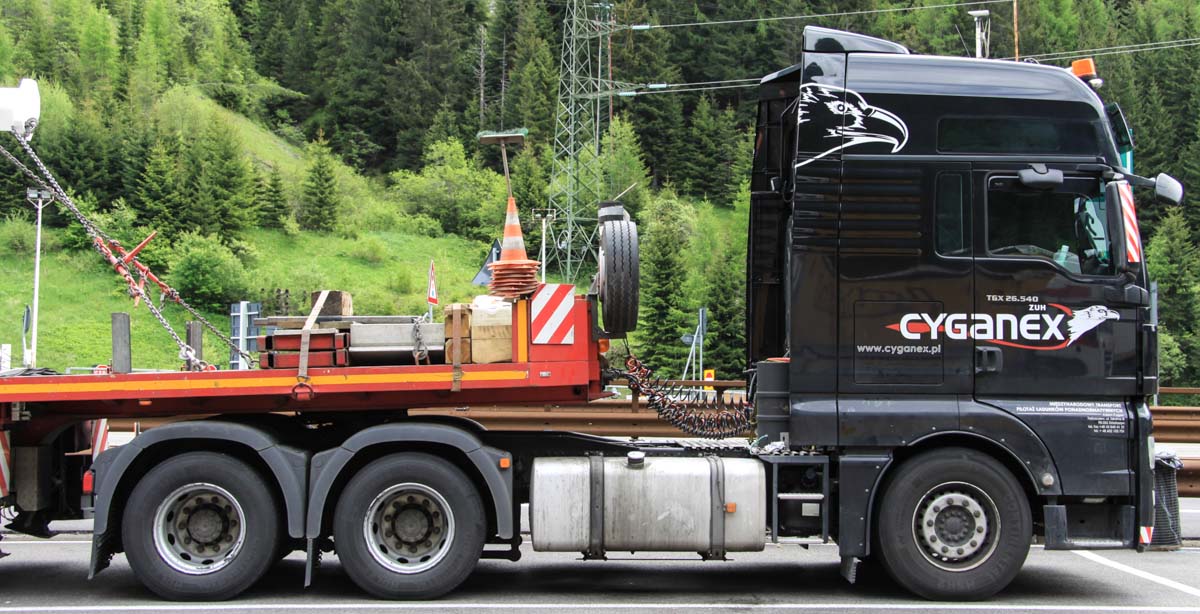 Behind the front axle are the diesel tank and the AdBlue tank made.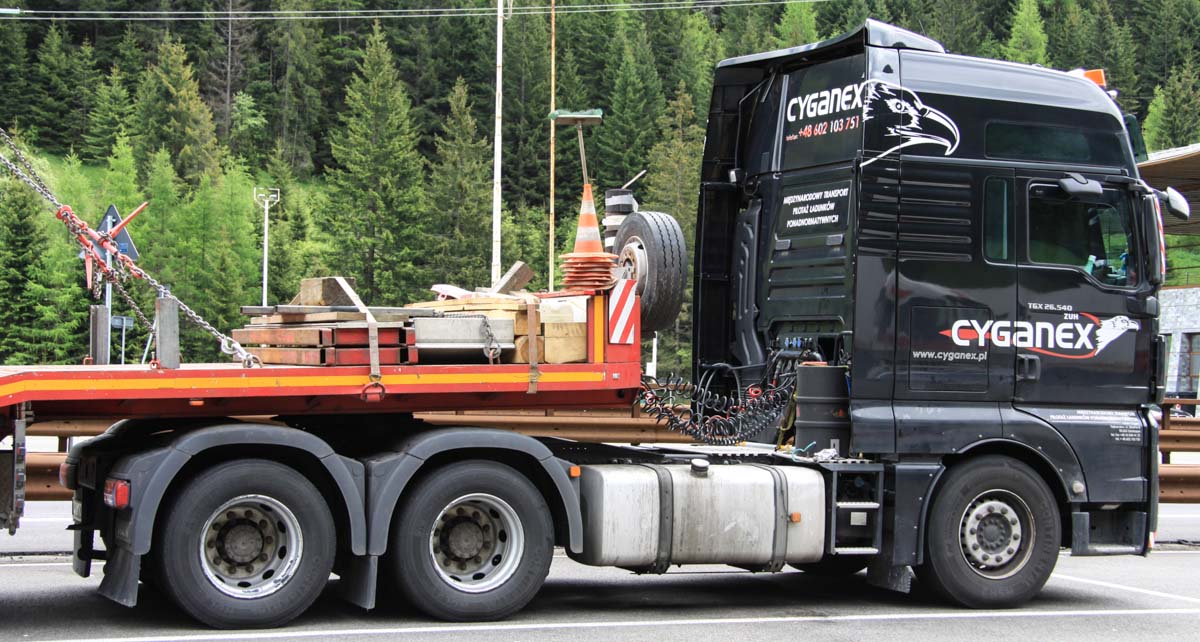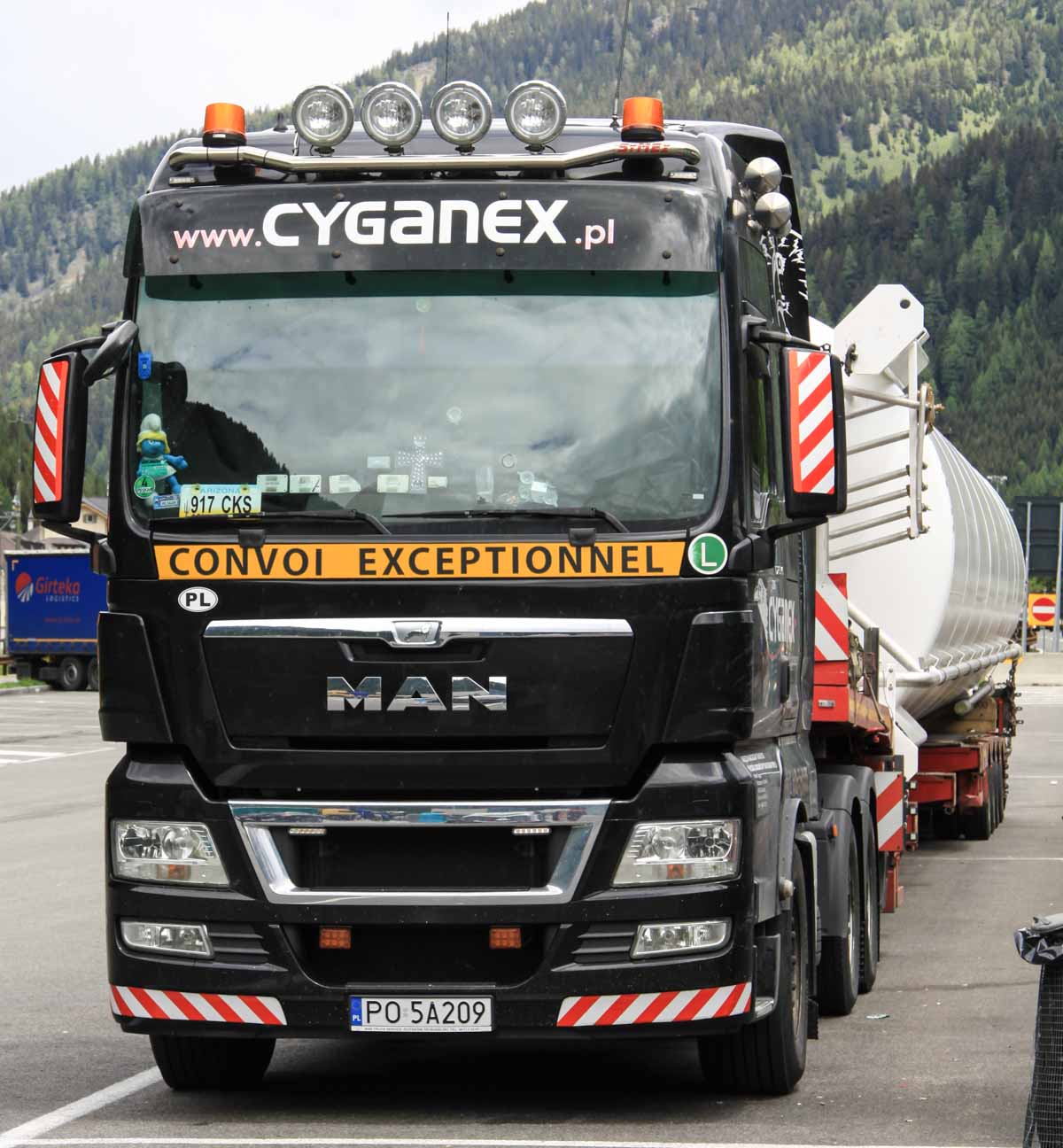 Cyganex' fleet mainly exists out of Volvo and MAN trucks, the most vehicles are red.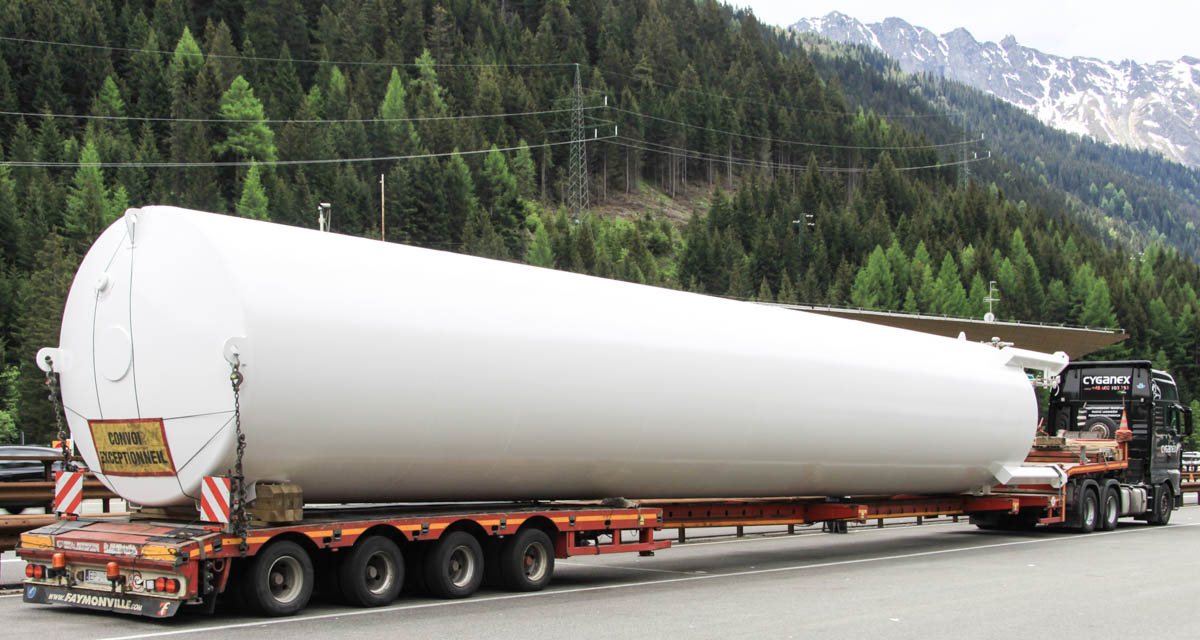 Attached is a 4 axle Faymonvolle semi-low loader that was extended twice. The load is a large silo.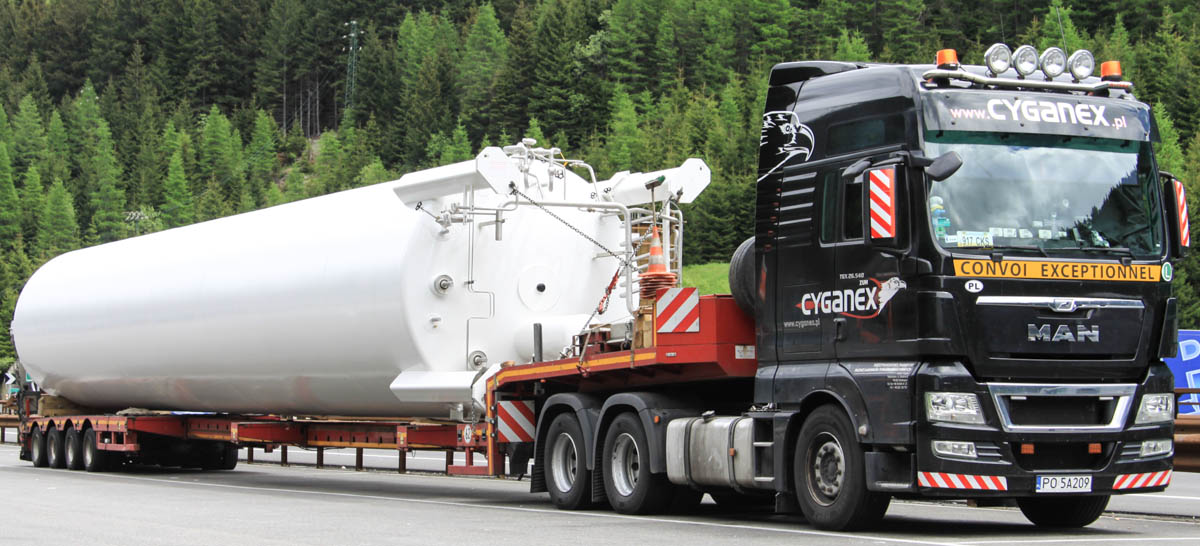 A sharp combination of a company that is active in many European countries!
Back to the MAN TGX menu
---
---