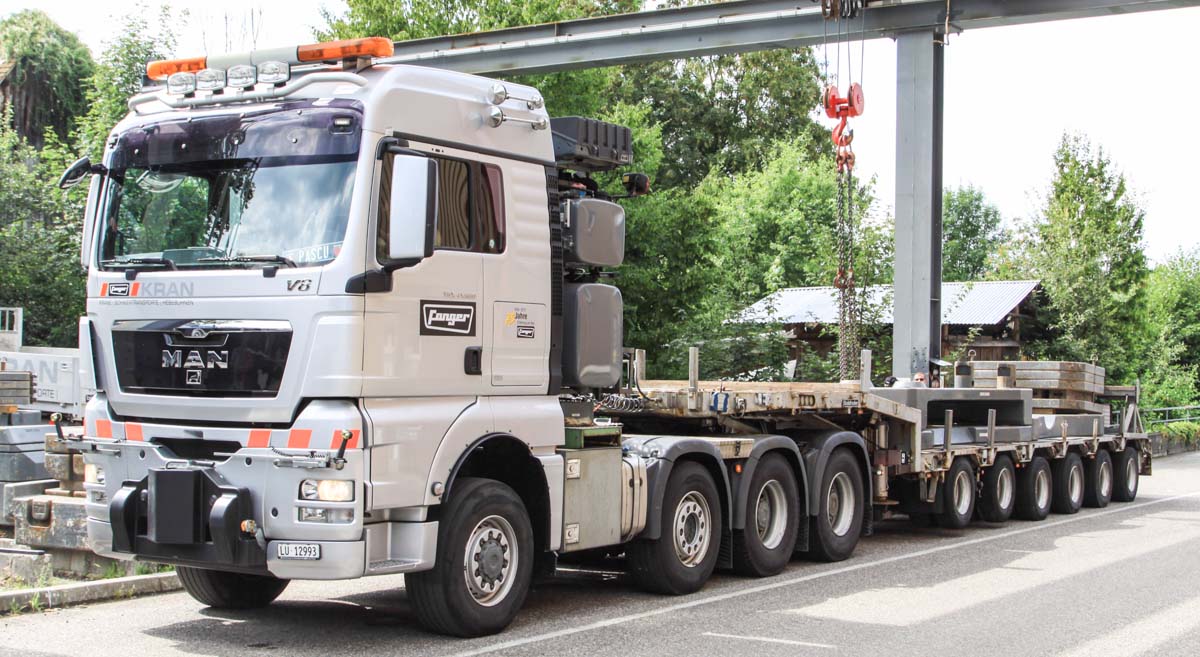 The heaviest truck in operation by Fanger from Sachseln (CH) is this sharp MAN TGX 41.680 with 8x6 drive line. Here used with a 6-axle Goldhofer semi low loader with crane counterweights.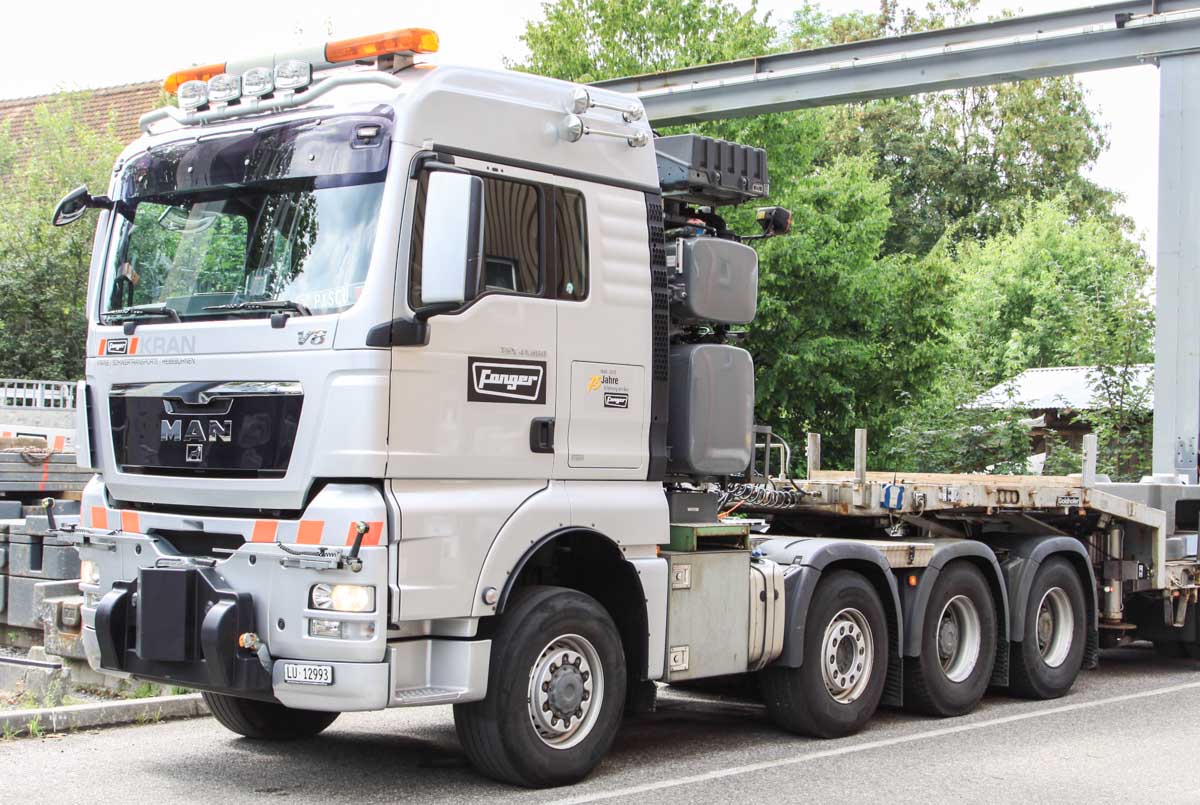 The truck is powered by a MAN D2863, a 16.2 liter V8 diesel engine with 680 hp.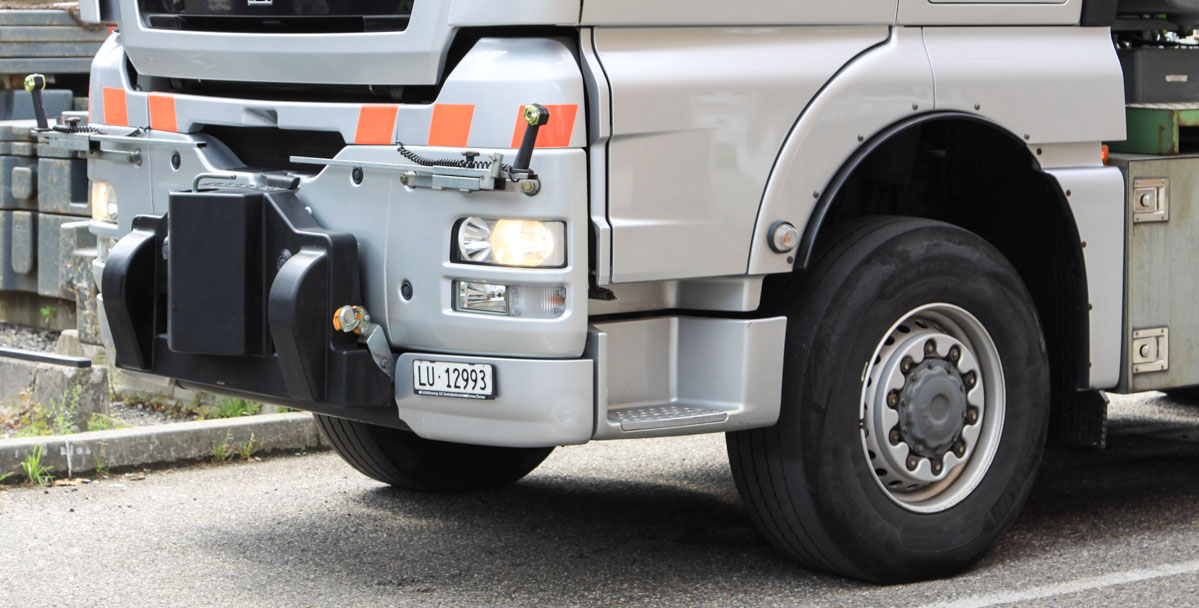 The reinforced bumper gives the possibility to push and brake transports and to attach a second truck to the transport in the mountains. The 8x6 drive line is in Switzerland no exception, because 25% of the total weight should be resting on driven axles by combinations that can drive faster then 40 km/h.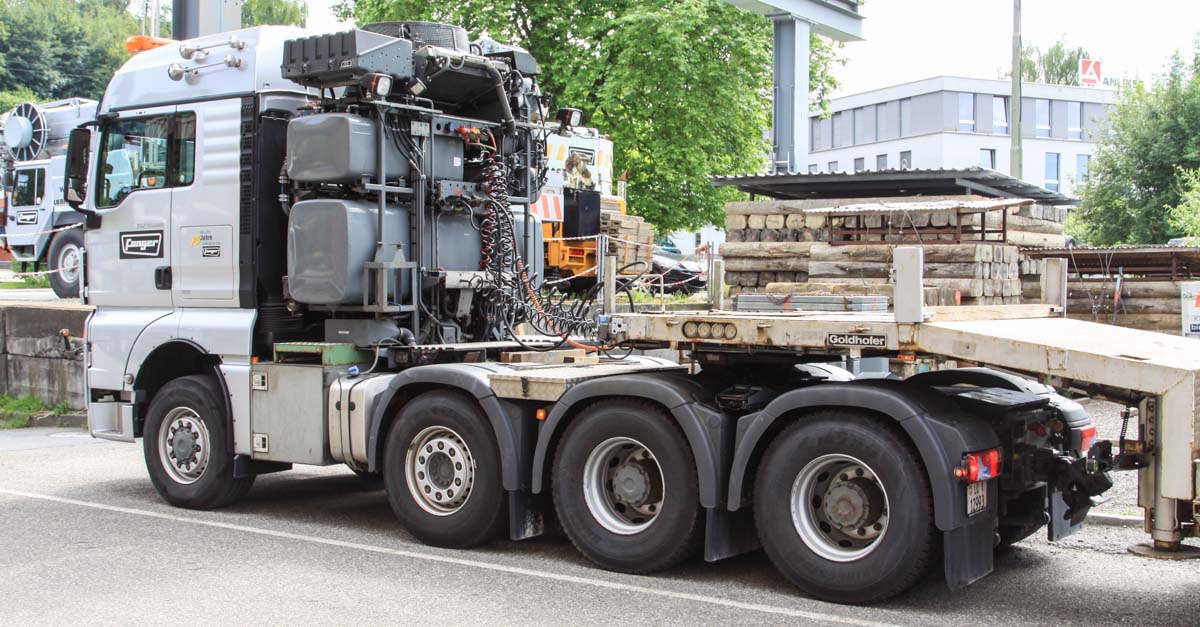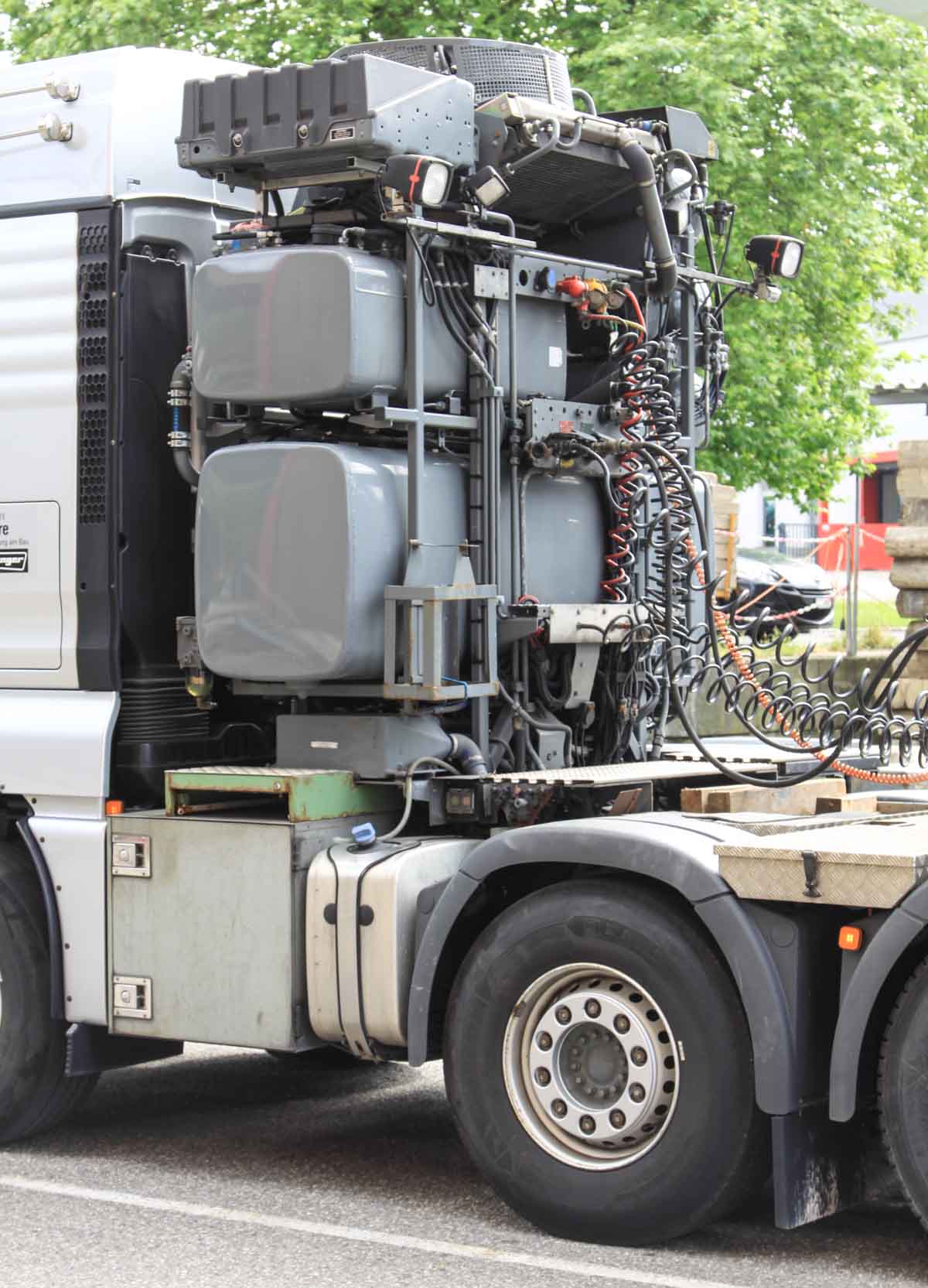 Behind the cabin are a 900 liter diesel tank, a 300 liter hydraulic oil tank, compressed-air tanks and a large cooler for the hydraulic oil. The truck also has a WSK 440 torque converter installed. Behind the front axle are a storage box and the AdBlue tank installed.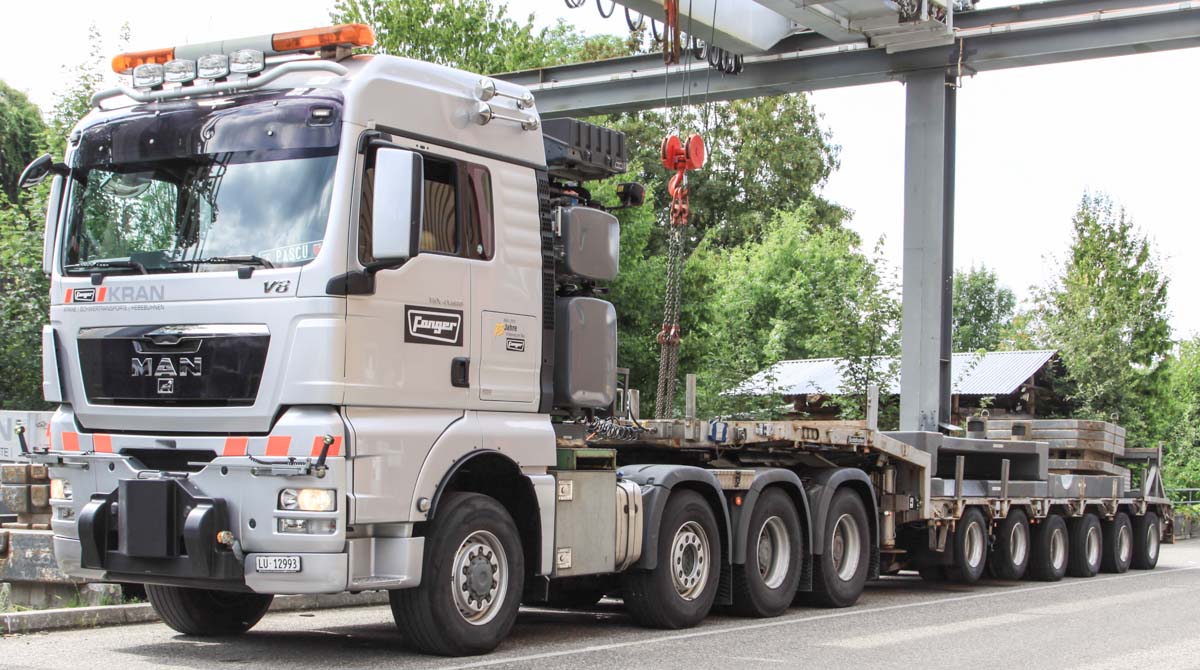 Usually is this truck also driving with a 3 bed 5 Goldhofer low loader.
Back to the MAN TGX menu
---
---