MAN TGA 41.540 - Felbermayr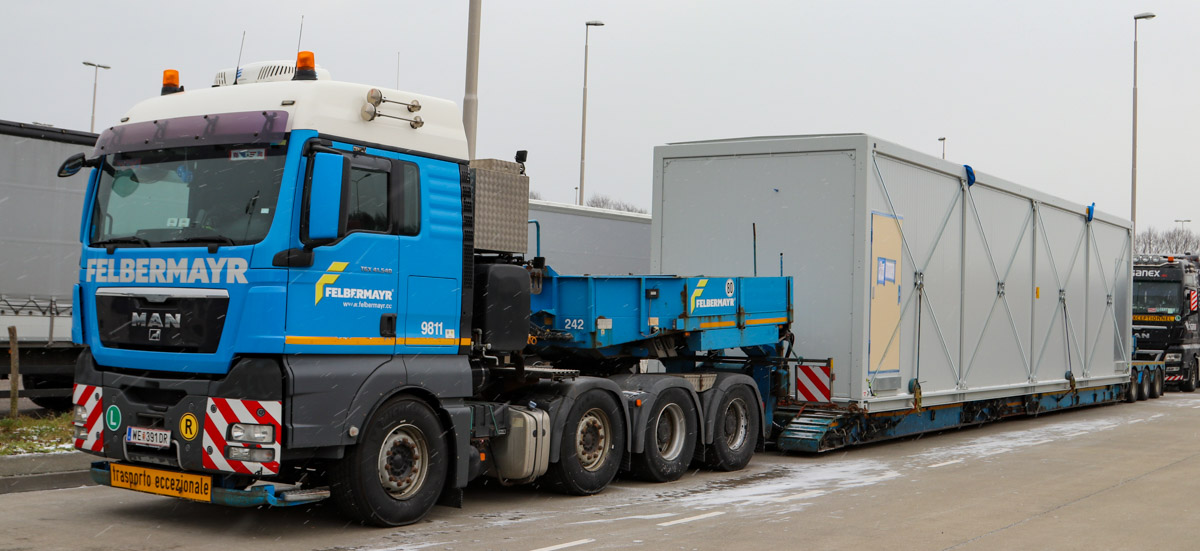 This sharp MAN TGX 41.540 of Felbermayr from Wels (AT) stood during a weekend parked at the border between Germany and the Netherlands near Venlo (NL).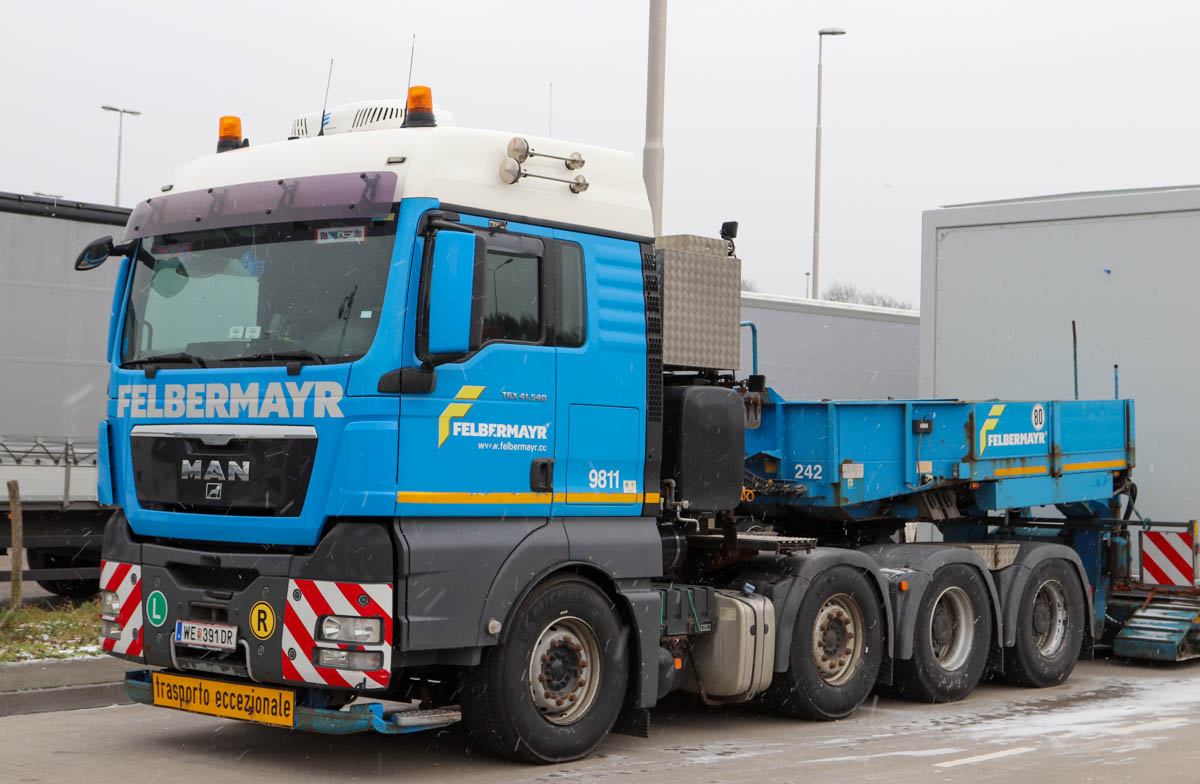 The truck is this MAN TGX 41.540, a 4-truck with 8x4-drive line that is powered by a MAN D2676, a 12.4-liter 6-cylinder diesel engine with a power of 400 kW (540 hp).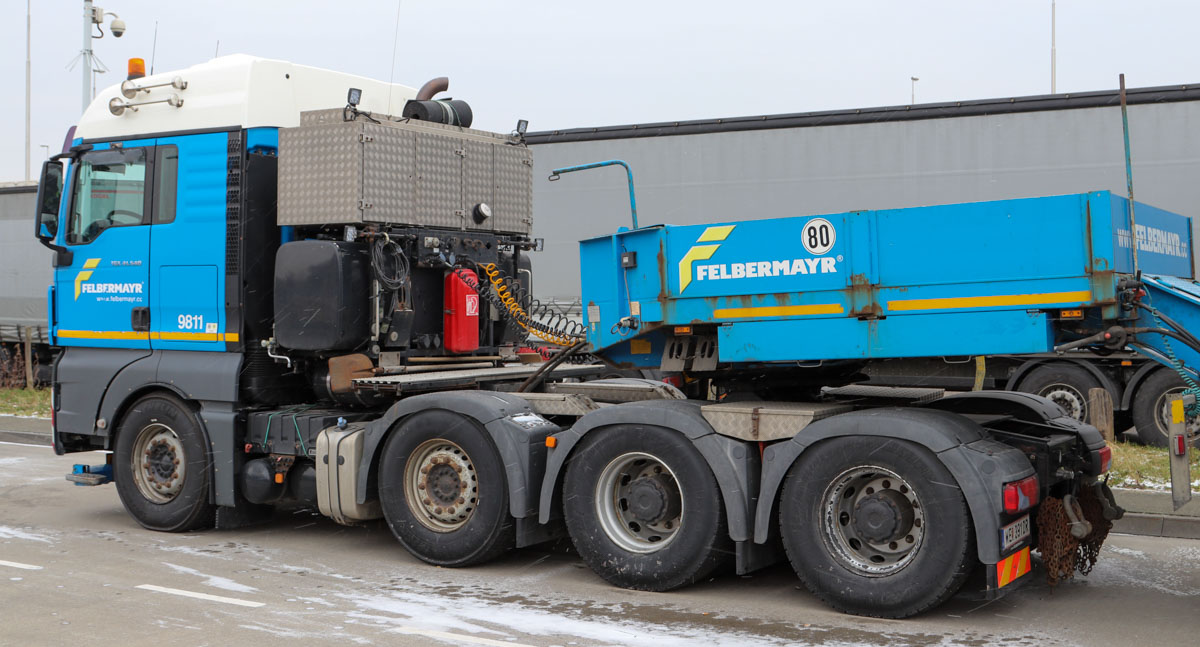 Behind the front axle are the battery, compressed-air tanks and the AdBlue tank installed. Between the third and fourth axle are on both sides also smaller storage cabinets installed. Behind the chassis are the snow chains hanging.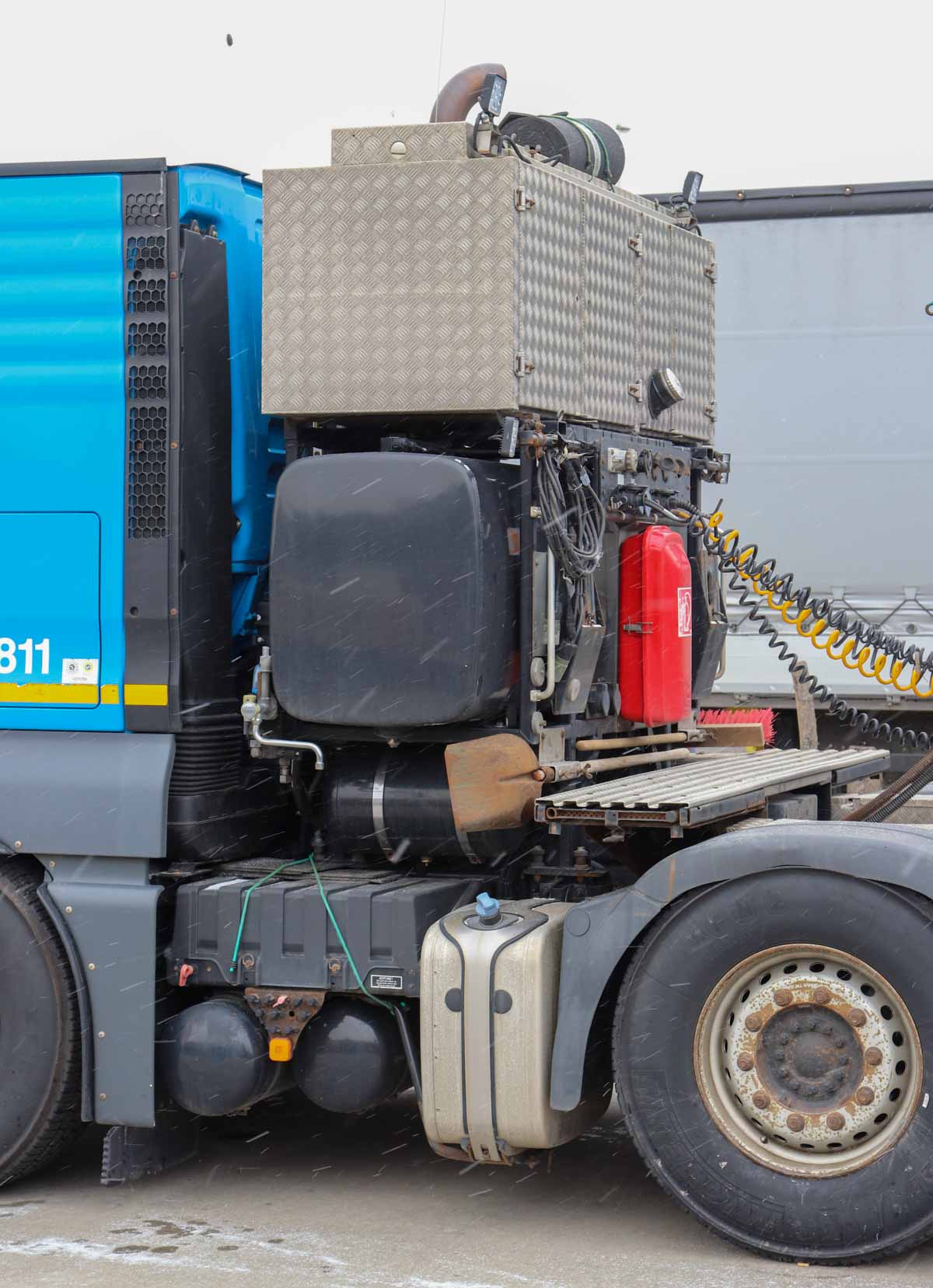 Behind the cabin are the large diesel tank and a large storage compartment made. Below the diesel tank are more compressed-air tanks installed.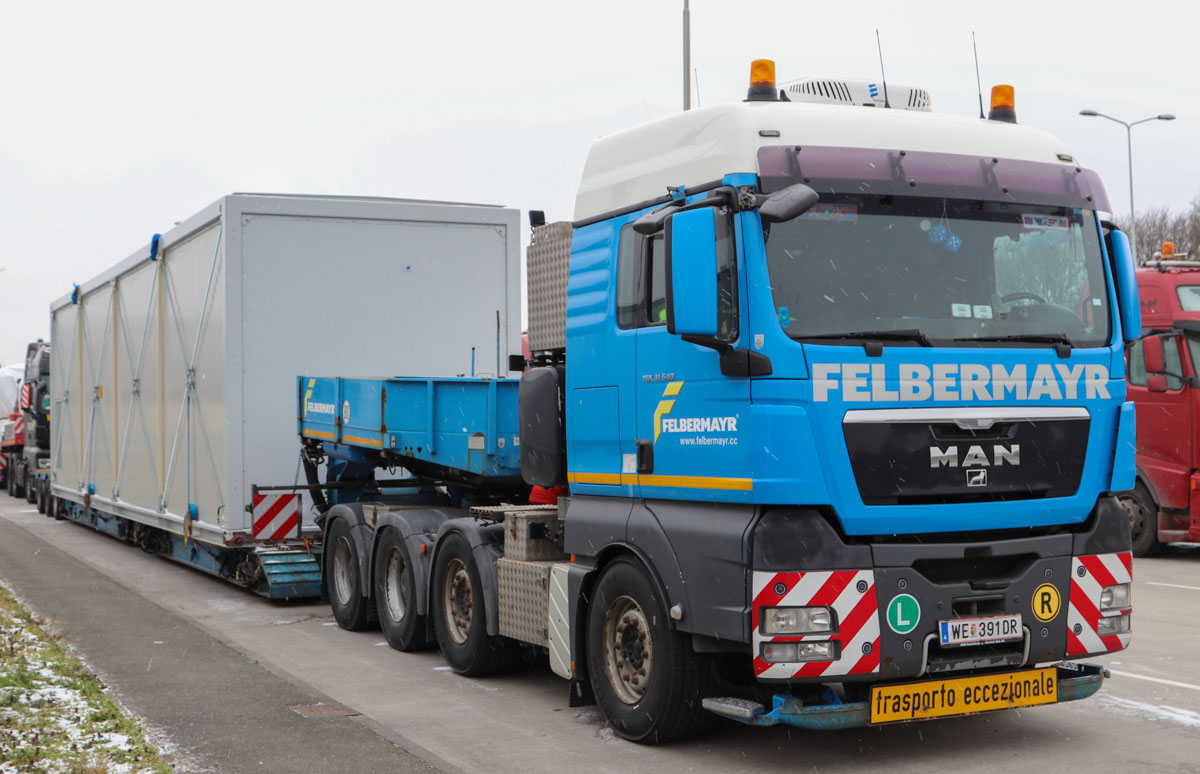 On this side are behind the front axle the muffler and another two storage compartments installed.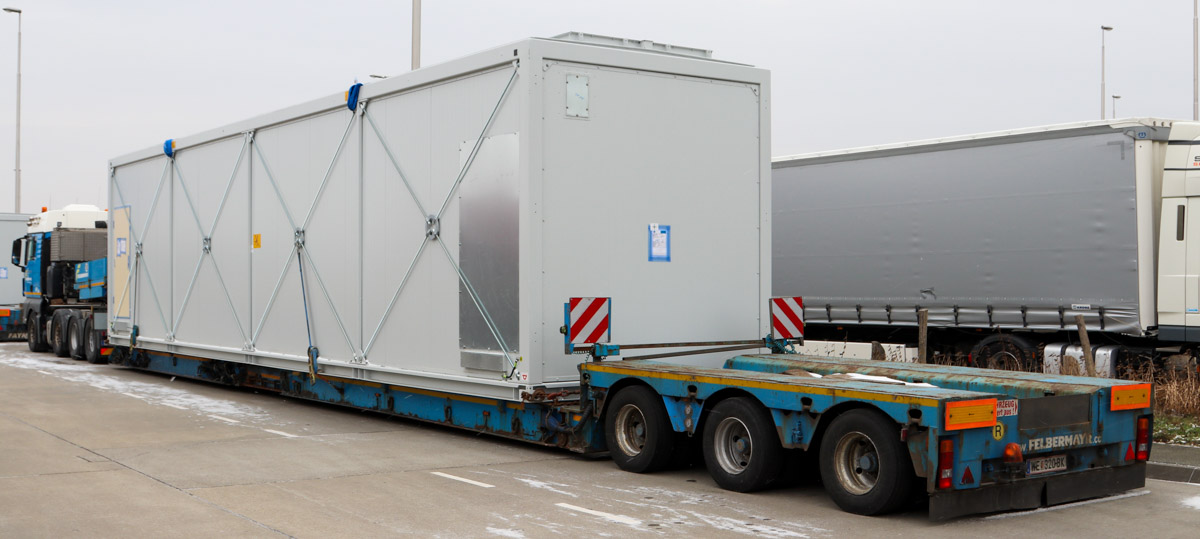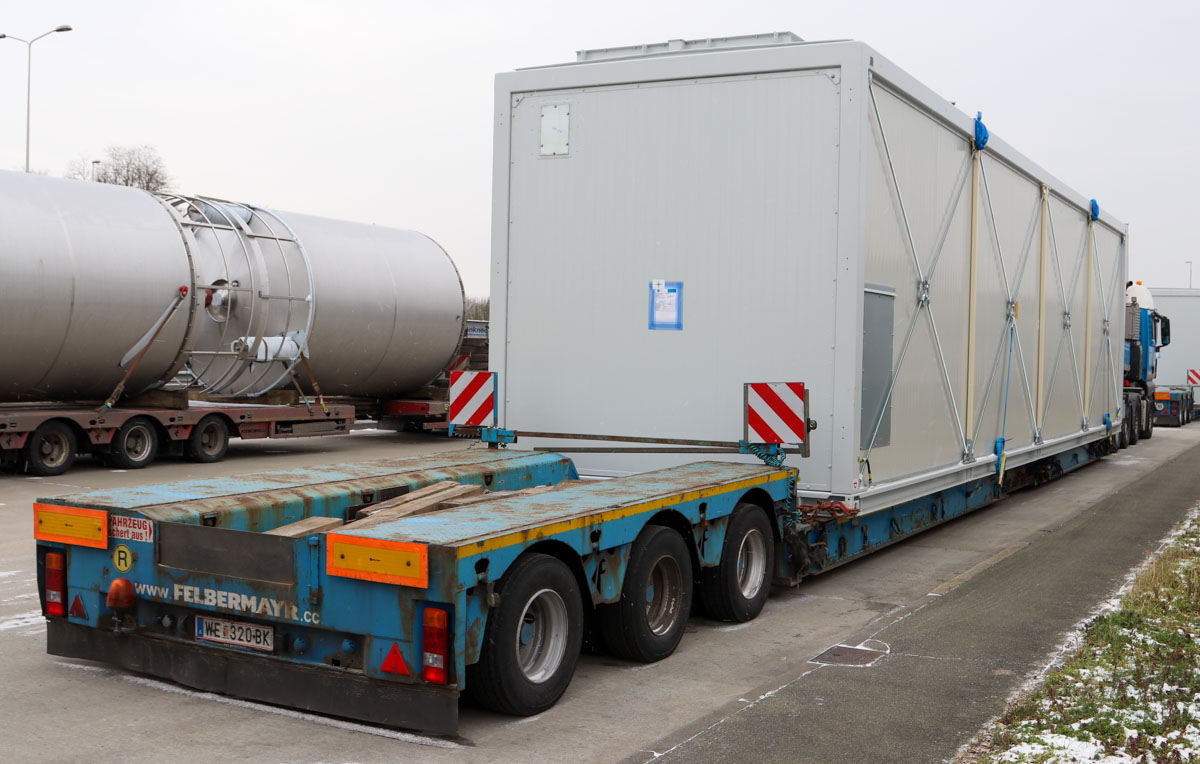 Attached is a 3-axle Faymonville MegaMAX low loader, the cargo is a large module. This combination was together with a Scania R 560 on the move.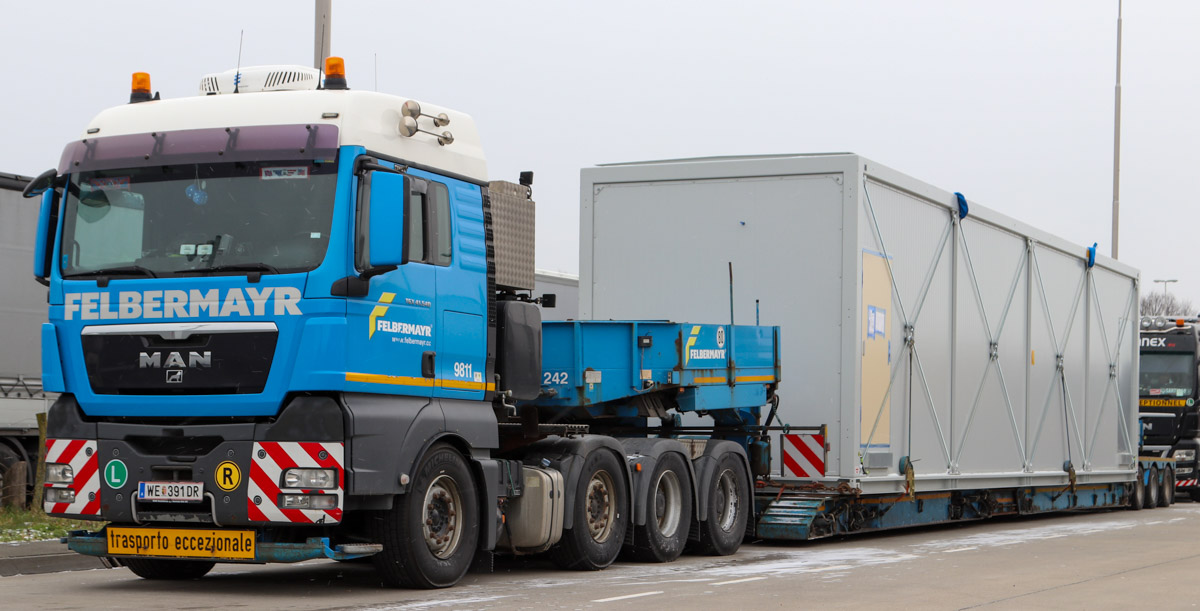 A sharp combination of Felbermayr!
Back to the MAN TGX menu
---
---