MAN TGA 41.680 - Felbermayr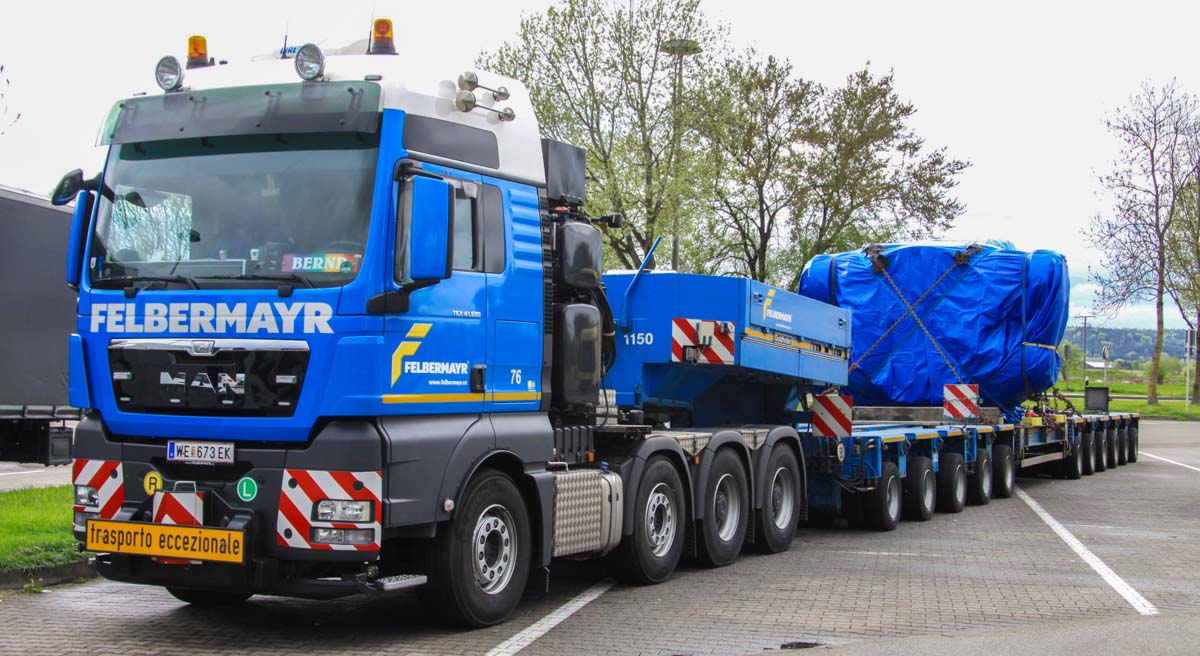 This sharp MAN TGX 41.680 of Felbermayr from Wels (AT) did a short brake along the highway A7 near Dettingen a/d Iller (DE) direction south.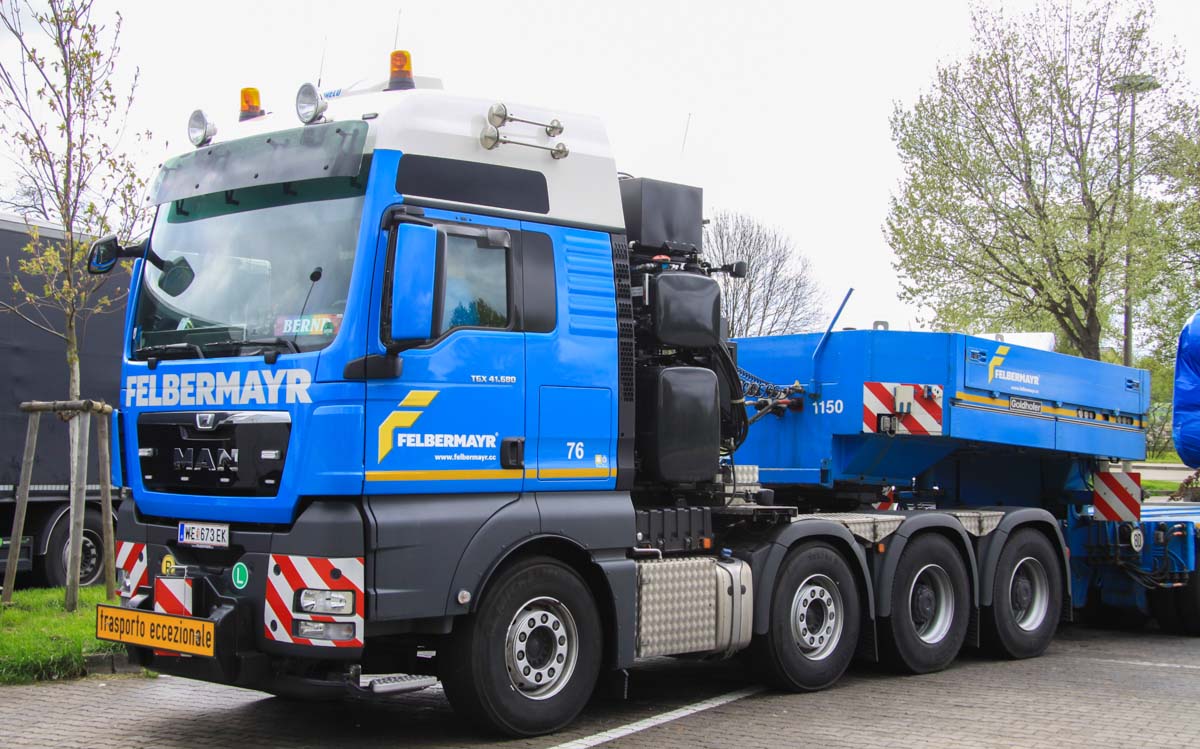 It is a 4 axle truck that is powered by a 16.2 liter V8 diesel engine MAN D2863 with 680 hp.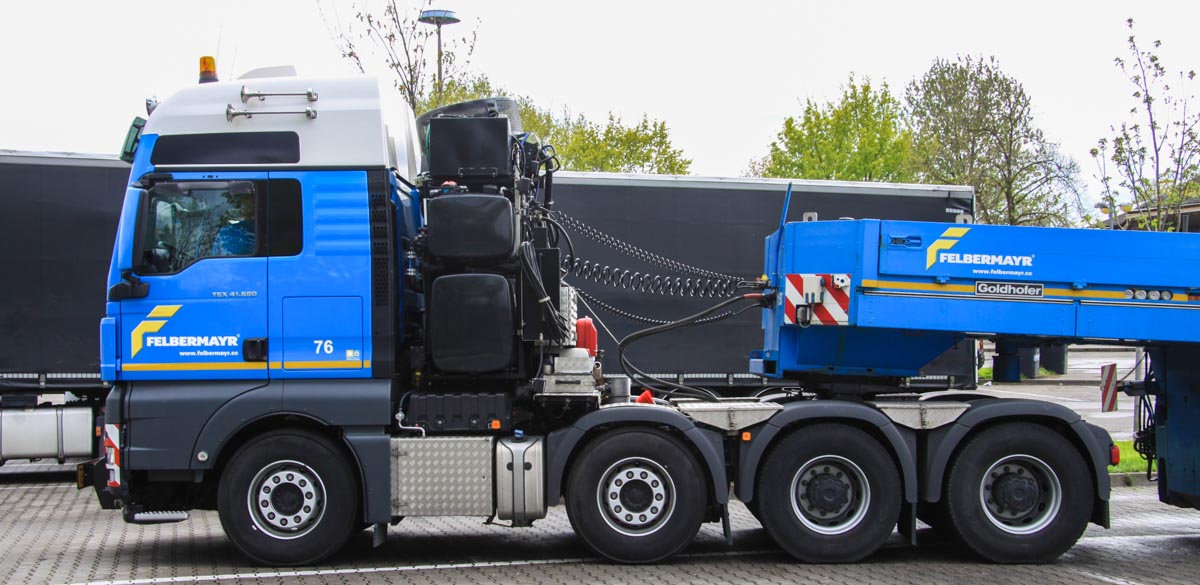 The heavy engine powers the two rear axles, the two front axles are steerable. Behing the front axle is a storage compartment and the AdBlue tank made, above the compartment is the battery made.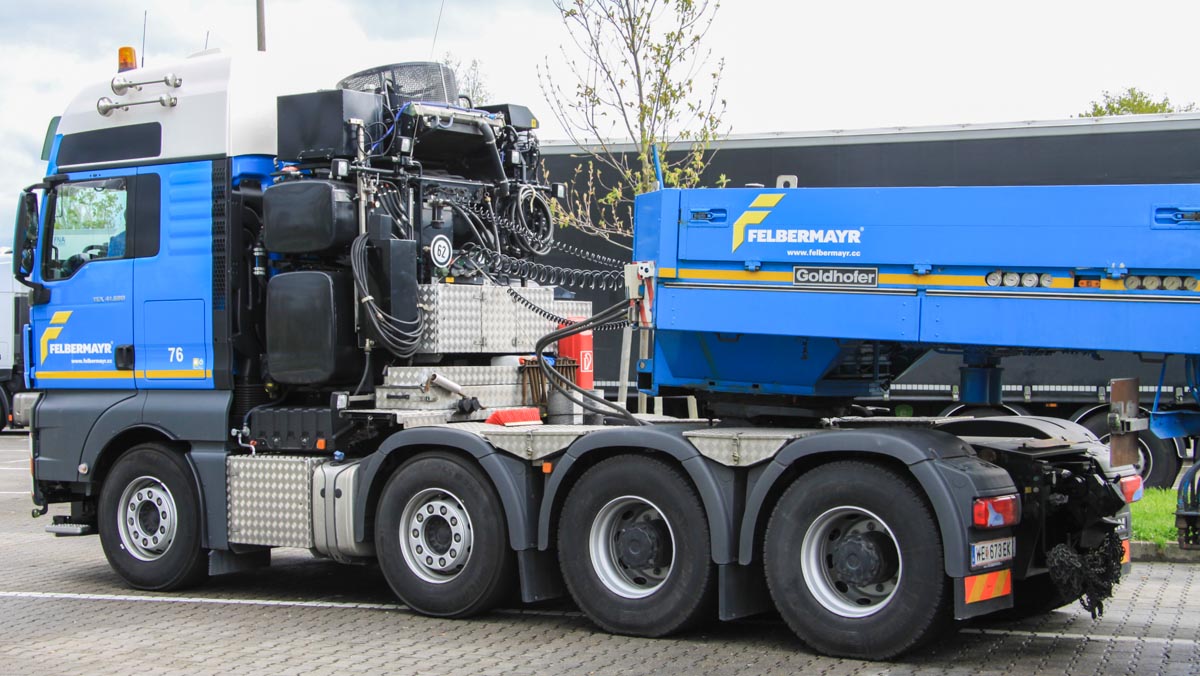 Also between the wheel spats of the rear axles are small storage compartments made. At the rear of the chassis is a heavy coupling made to pull heavy platform trailers. Below the coupling are hanging the wheel chains.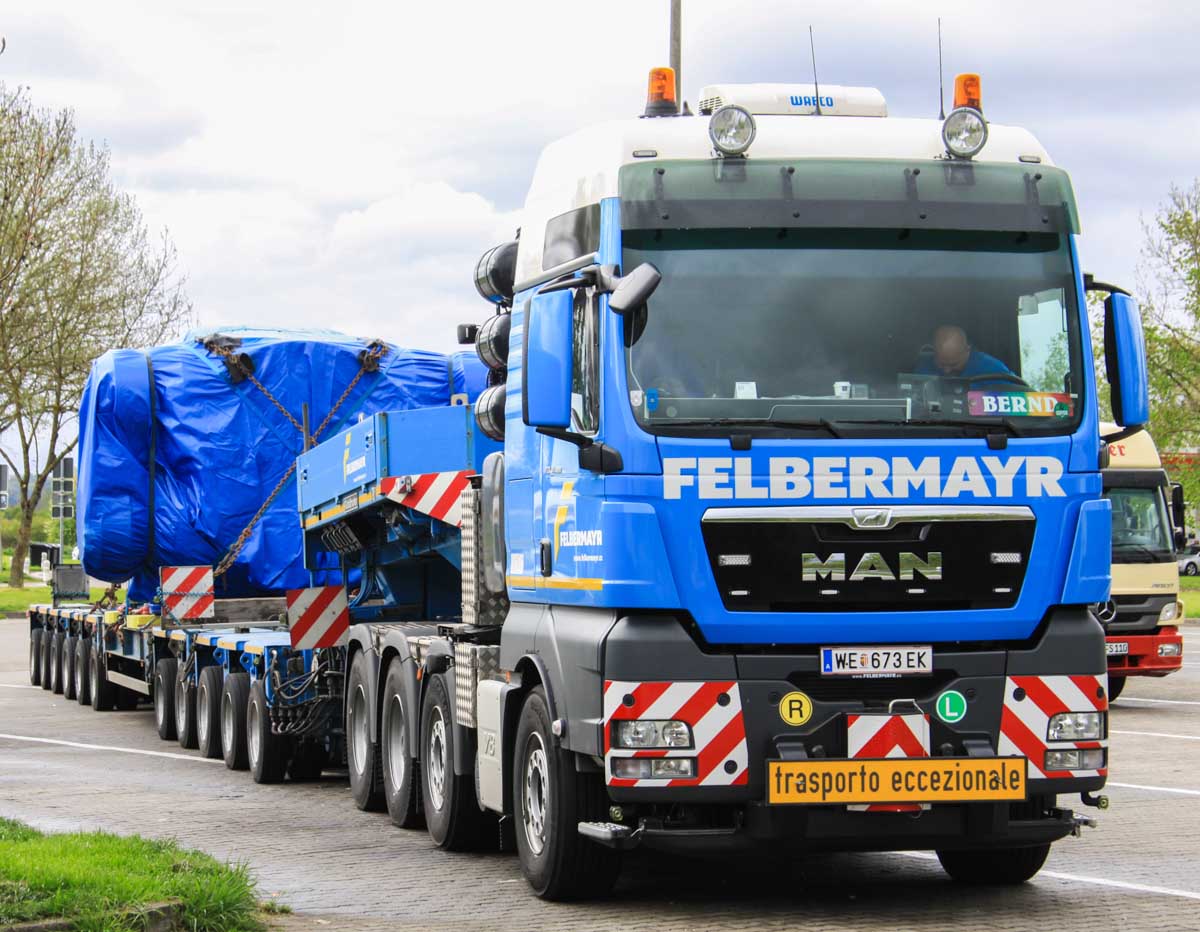 The truck could also be used to push or brake transports, recognizable on the heavy coupling on the bumper.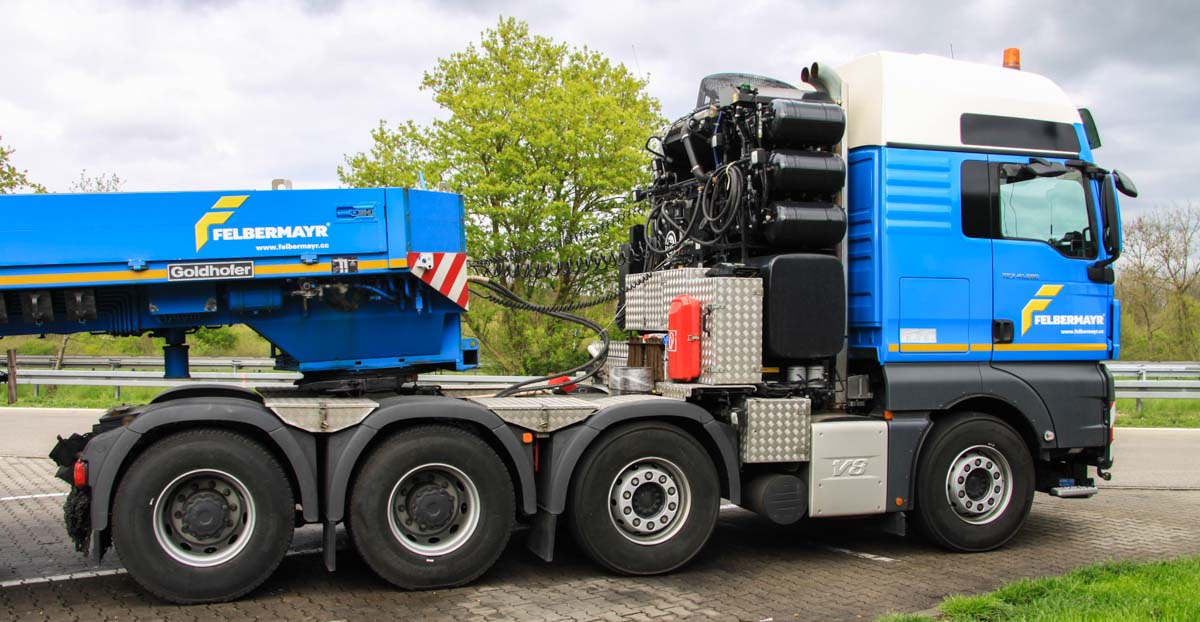 Behind the cabine is a 900 liter diesel tank, a 300 liter hydraulic oil tank, compressed-air tanks and a large cooler for the hydraulic oil. A WSK 440 torque converter is installed. Between the two front axles are the mufler and a storage compartment made.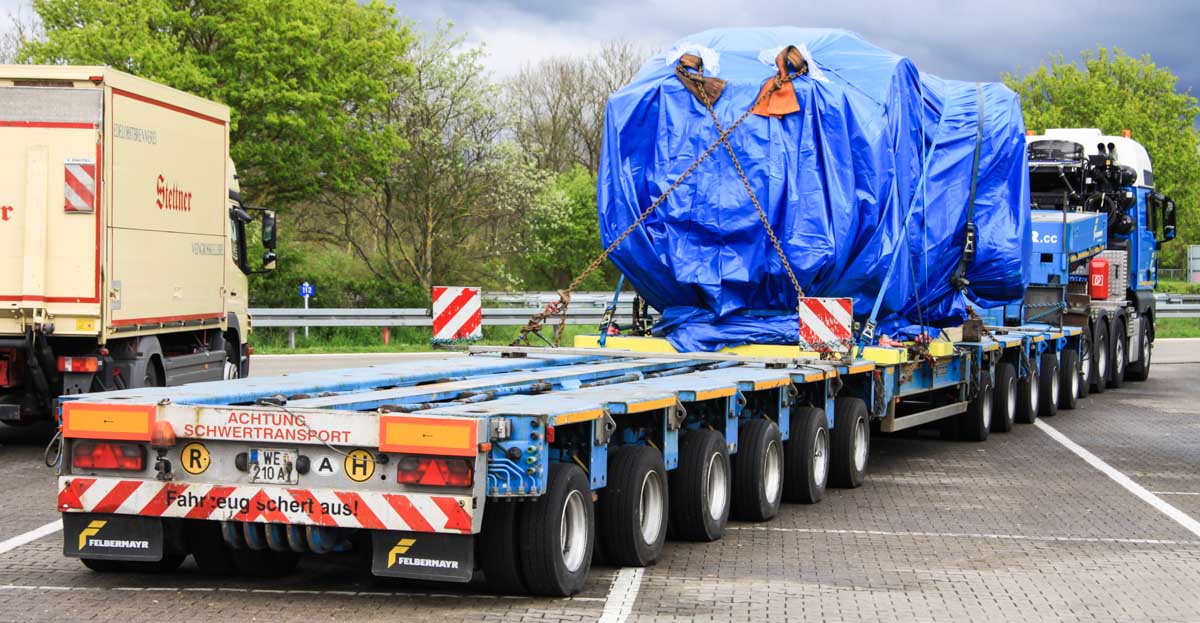 Pulled is an 11 axle Goldhofer platformtrailer.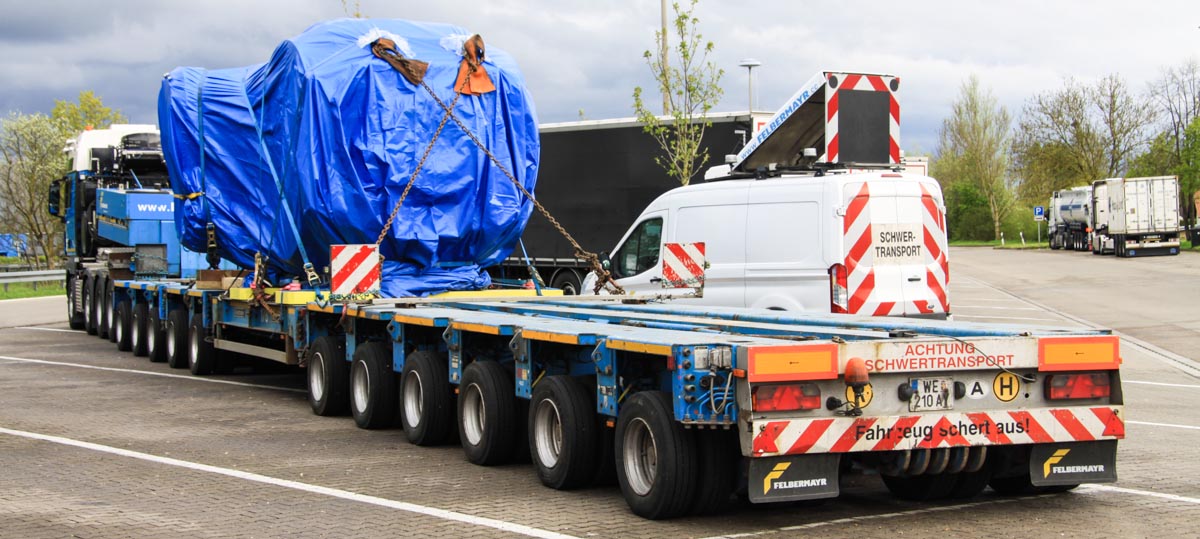 The configuration of the trailer is gooseneck, 3 + 2 axle module, bridge and a 6 axle module.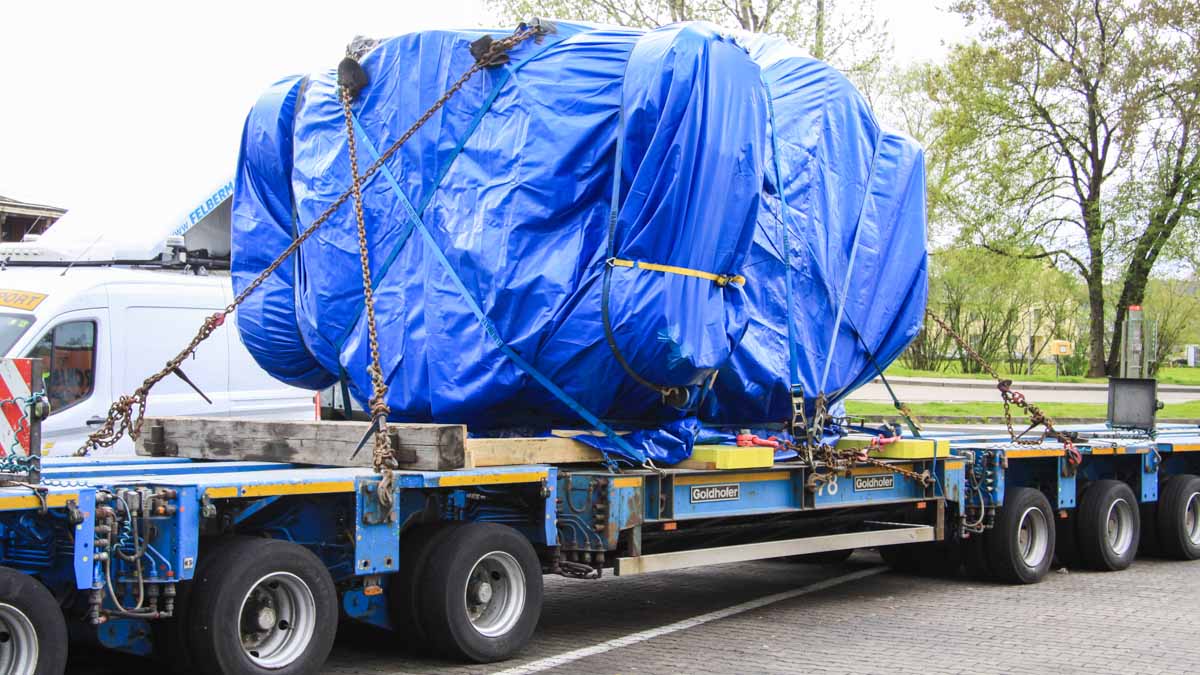 The load on the bridge is becuase of the sewer hard to identify.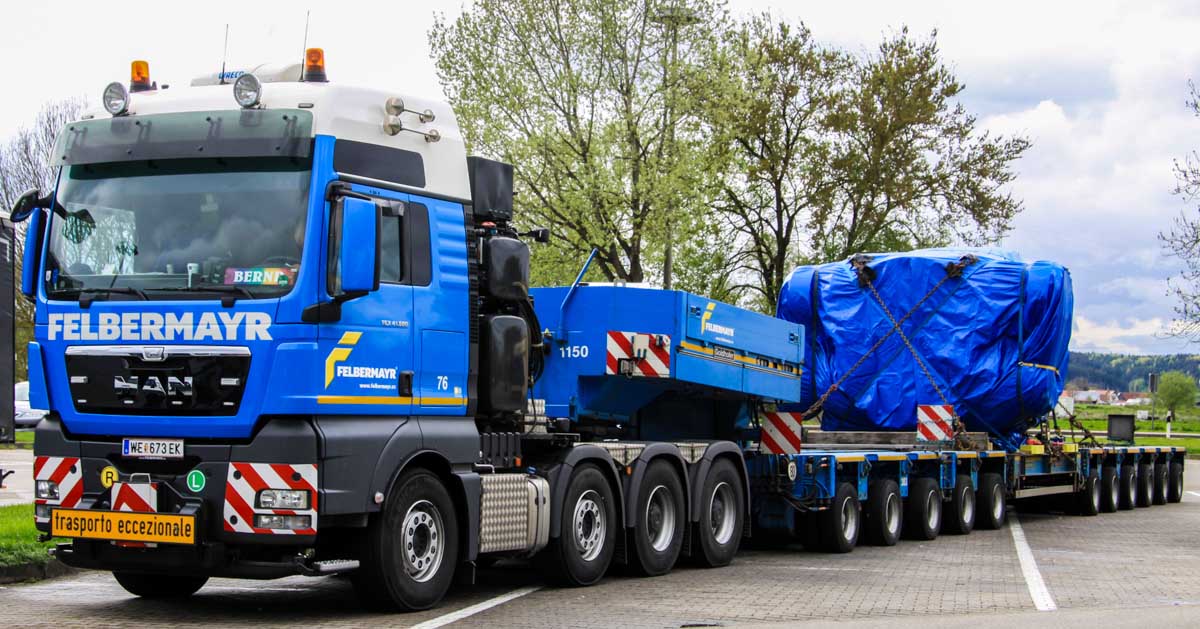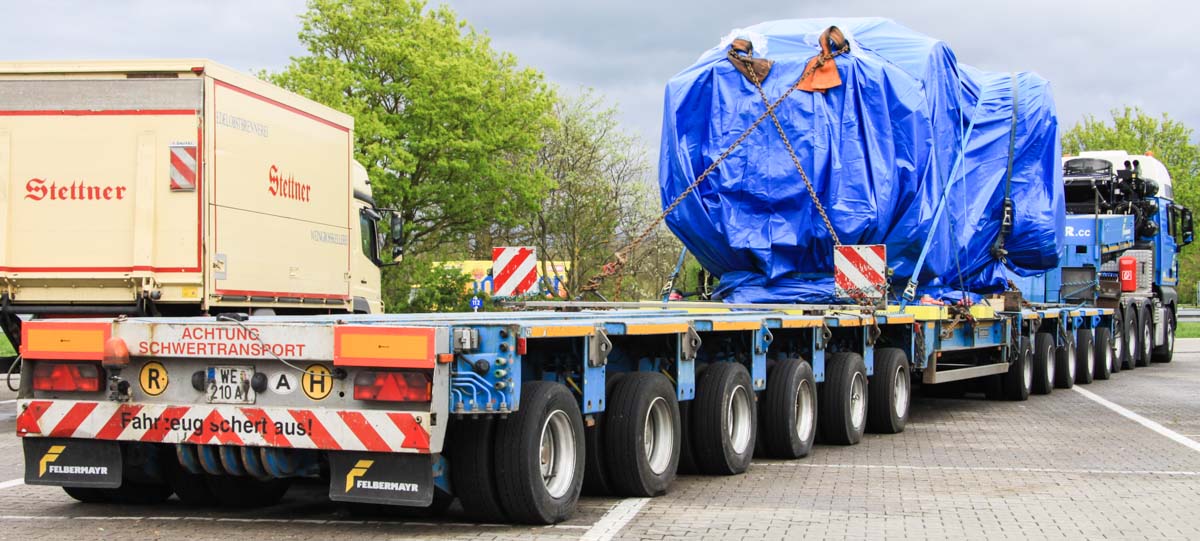 A very sharp combination!
Back to the MAN TGX menu
---
---