MAN TGX 33.680 - Otto Fischer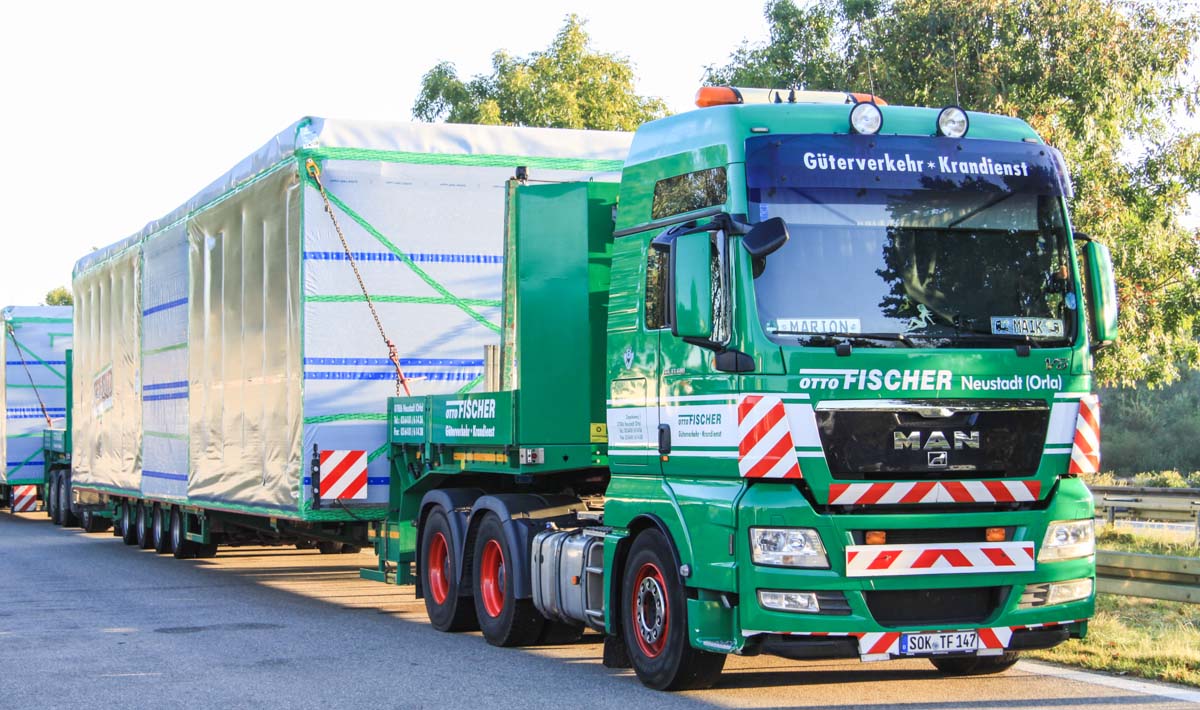 This very sharp MAN TGX 33.680 of Otto Fischer from Neustadt/Orla (DE) stood parked along the Autobahn 7 in height of Illertissen (DE) and was part of a convoi direction the southern part of Germany.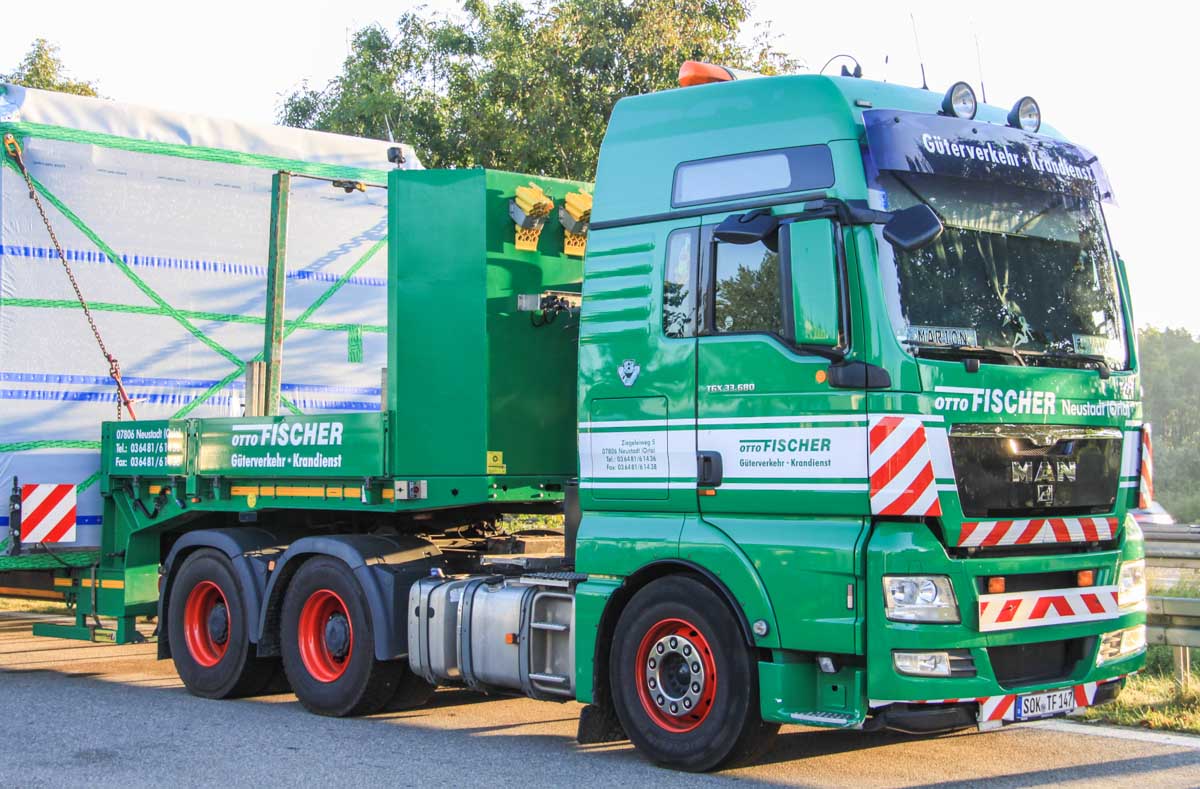 It is a 3-axle truck with 6x4 drive line that is powered by a 16.2 liter V8 diesel engine MAN D2863 with 680 hp. This was the heaviest engine possible in a MAN TGX.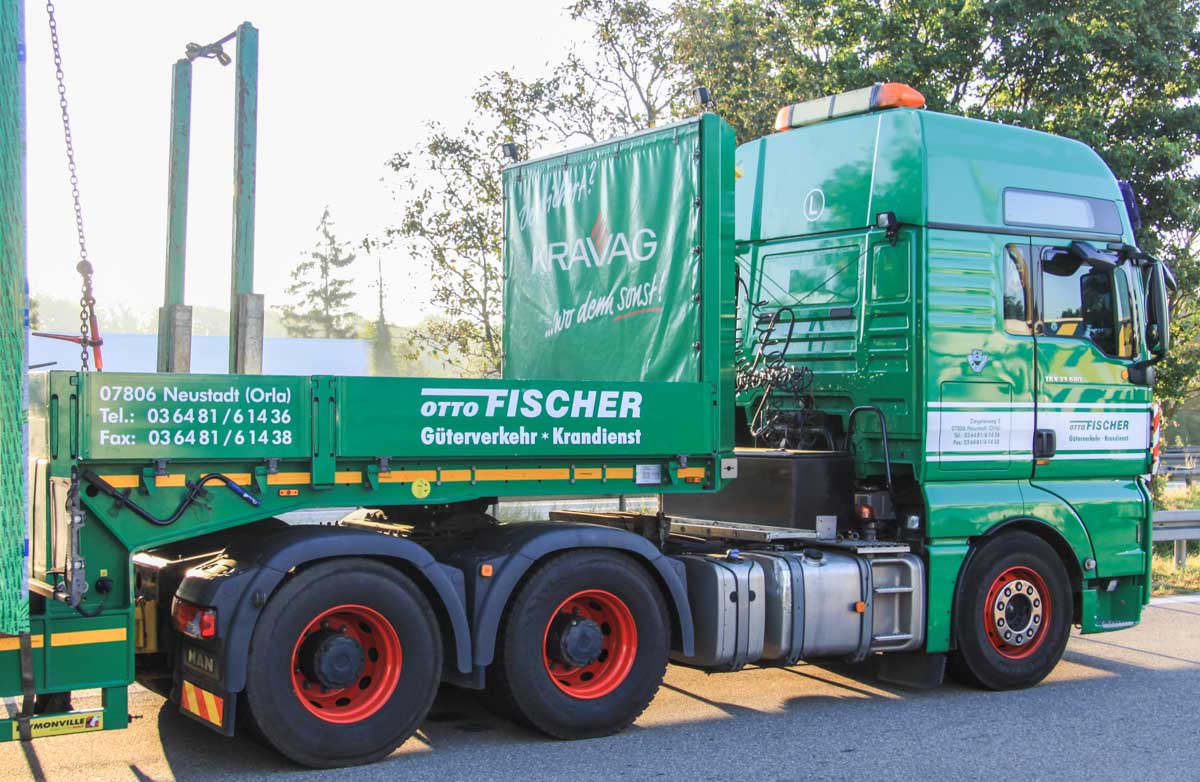 Behind the front axle are the diesel- and AdBlue tank made.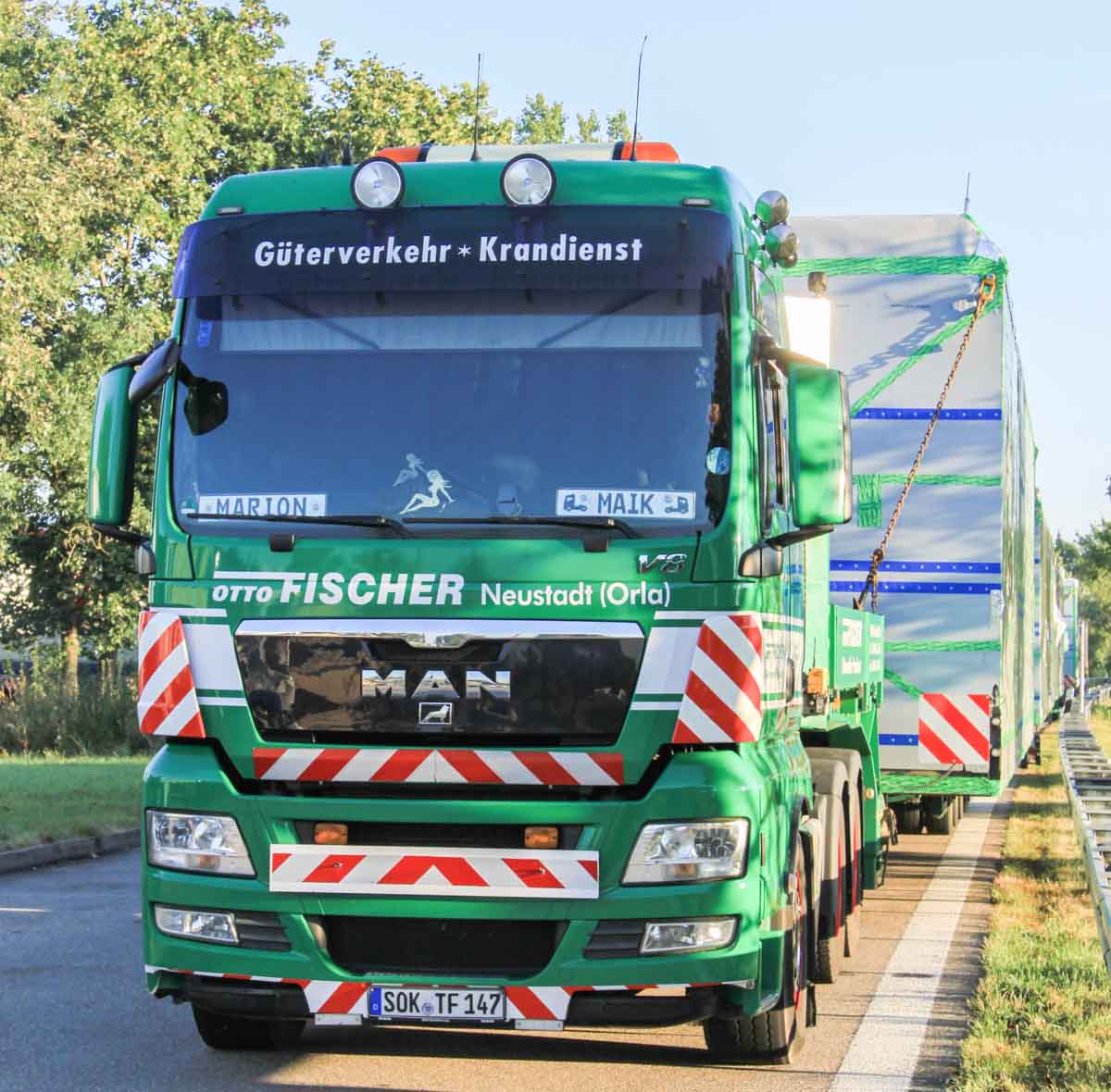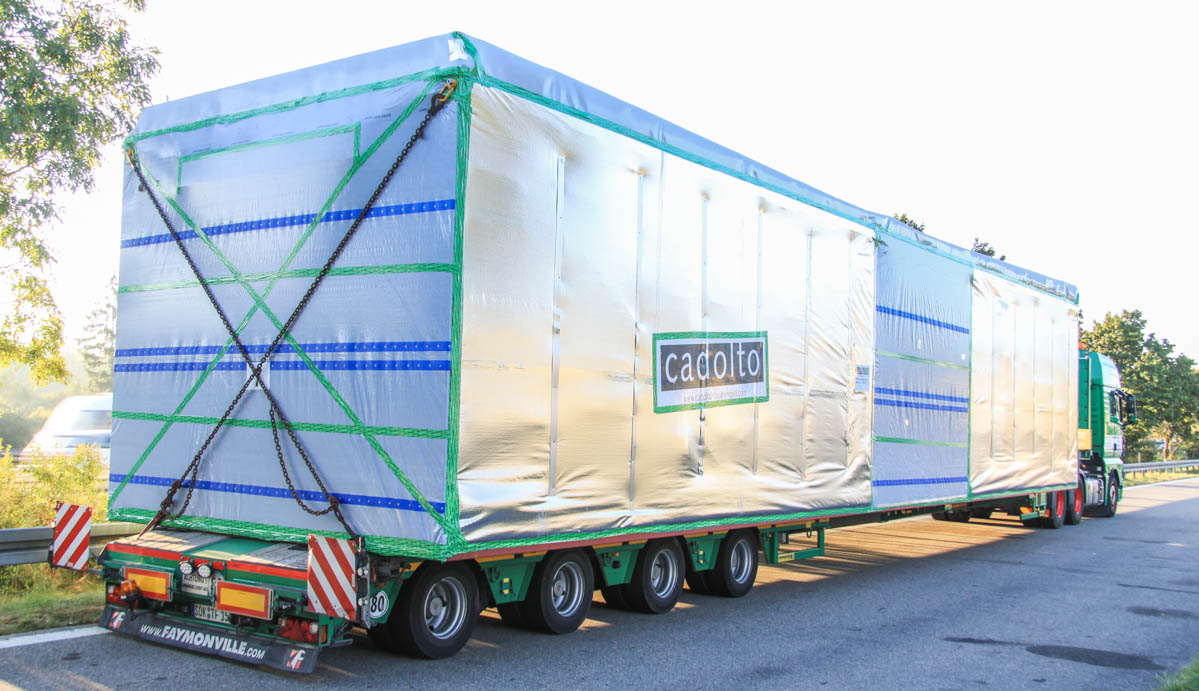 Attached is a 4-axle Faymonville semi low loader. The cargo is an oversized module.
A second and nearly identical combination stood parked behind the other one.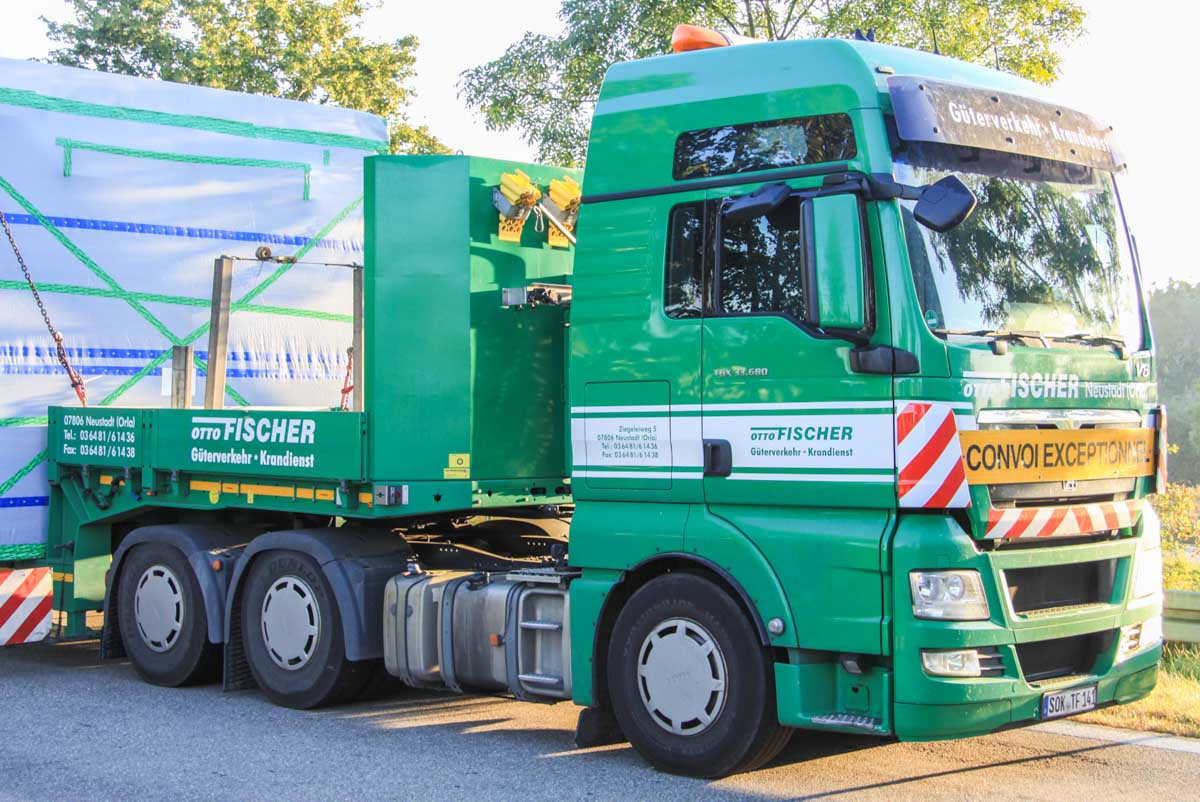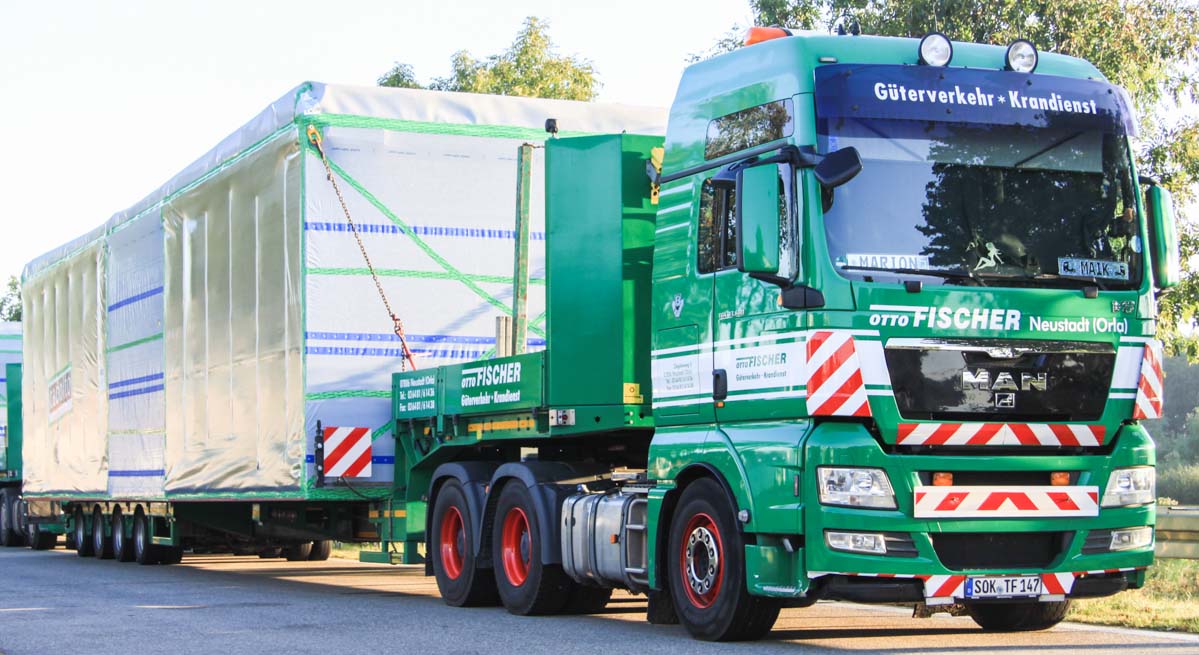 A very sharp combination in the fresh colors of Otto Fisher. This company is also operating some mobile cranes.
Back to the MAN TGX menu
---
---