MAN TGX 41.680 - Frank Nørager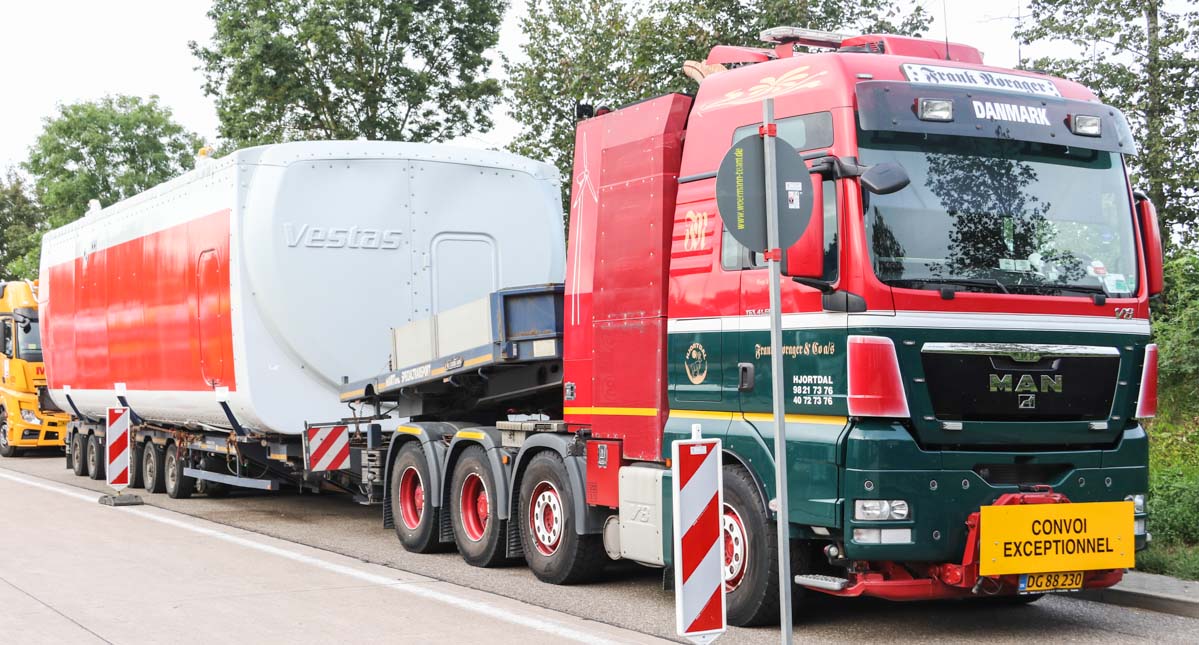 A sharp MAN TGX 41.680 with 6-axle semi low loader of Frank Nørager from Hjortdal (DK) stood parked with an oversized cargo along the highway 7 near Ellwangen (DE). In the meantime this company doesn't exist anymore because it was bought over by Silvasti in 2017.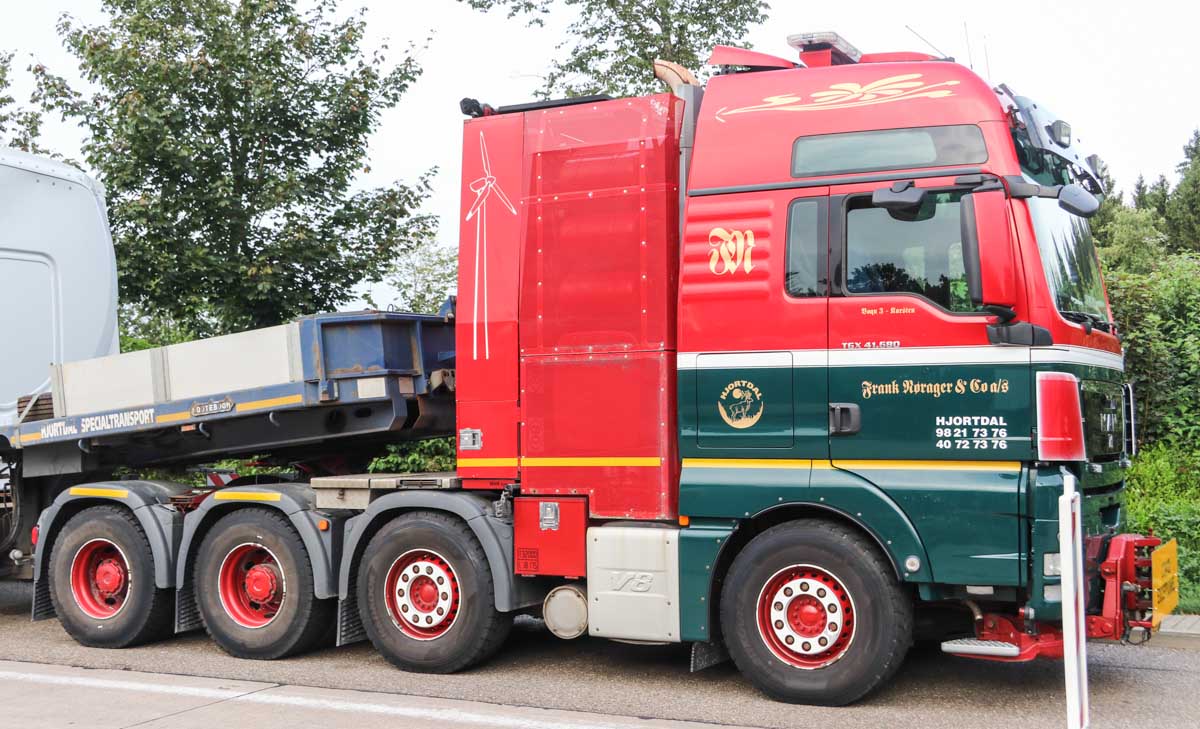 The truck is this sharp MAN TGX 41.680 with 8x4-drive line. The last two axles are powered by a MAN D2863, a 16.2-liter V8-diesel engine with a power of 680 hp.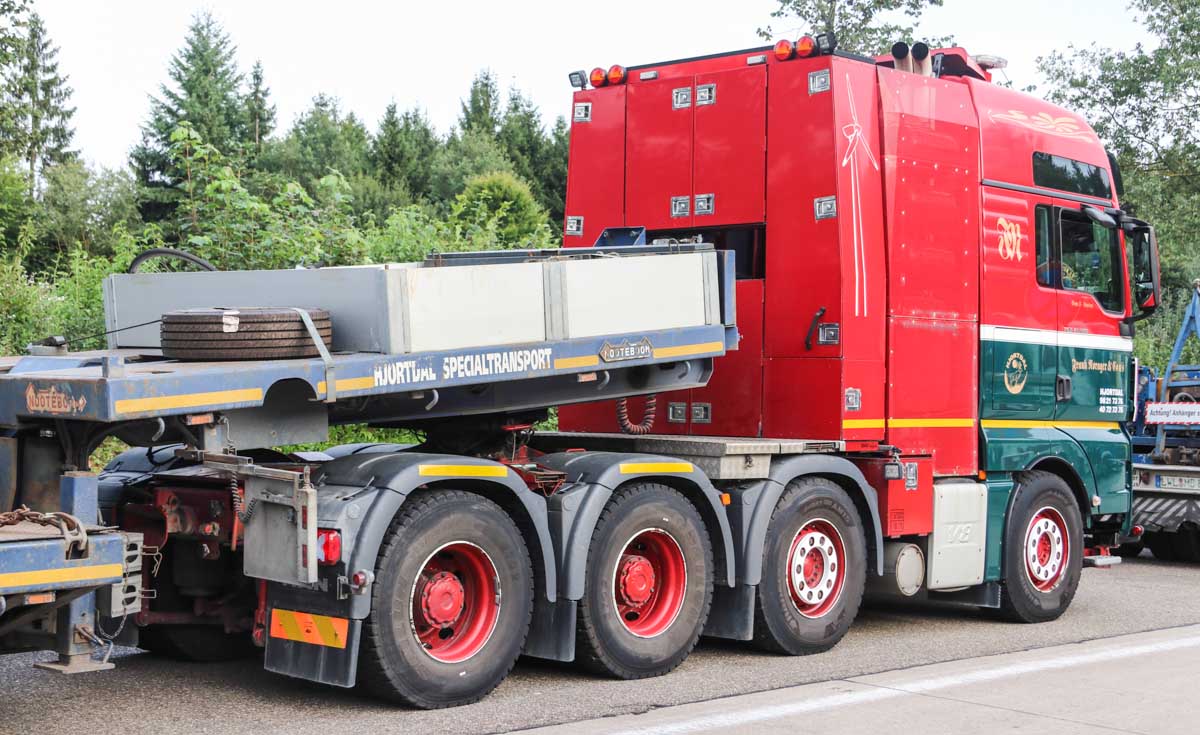 To tow trailers is a tow bar coupling at the rear of the chassis mounted. Attachments for a ballast box seems to be missing. Behind the front axle are the muffler, the air filter and a storage compartment made.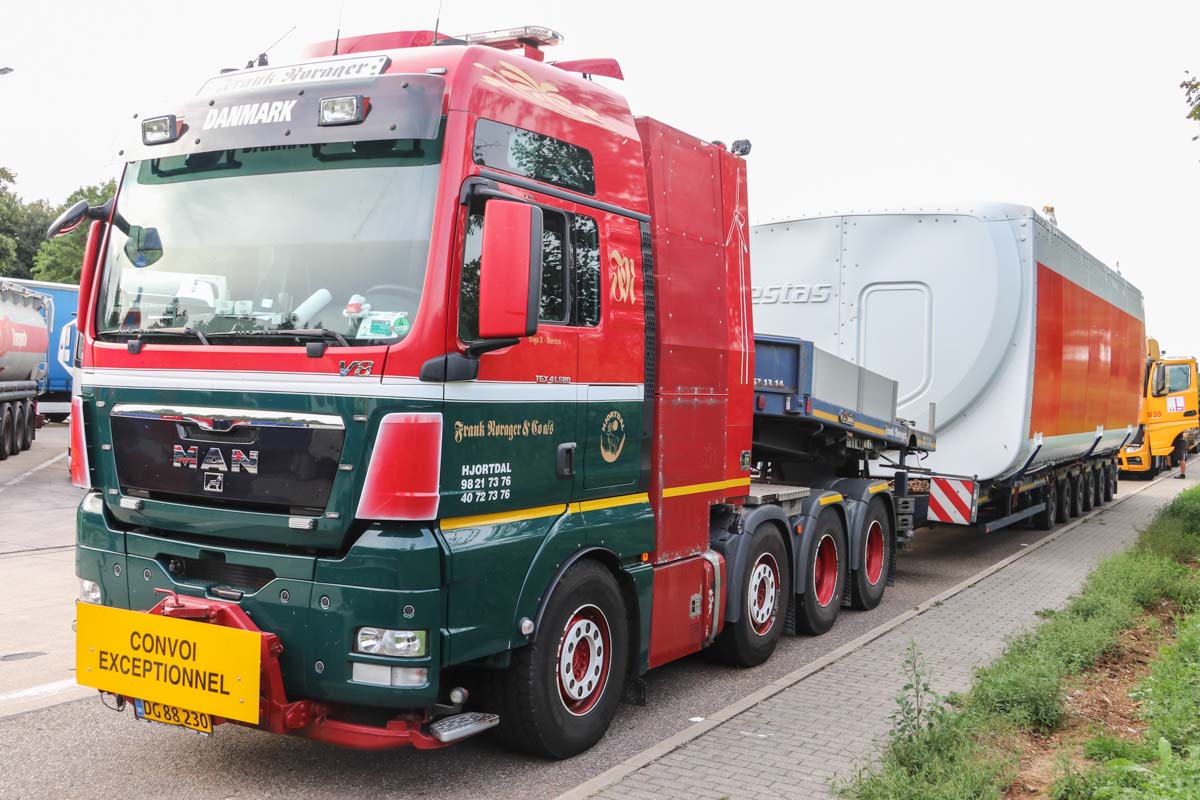 Behind the combination stood the Mercedes-Benz Actros 4163 of Max Bögl parked.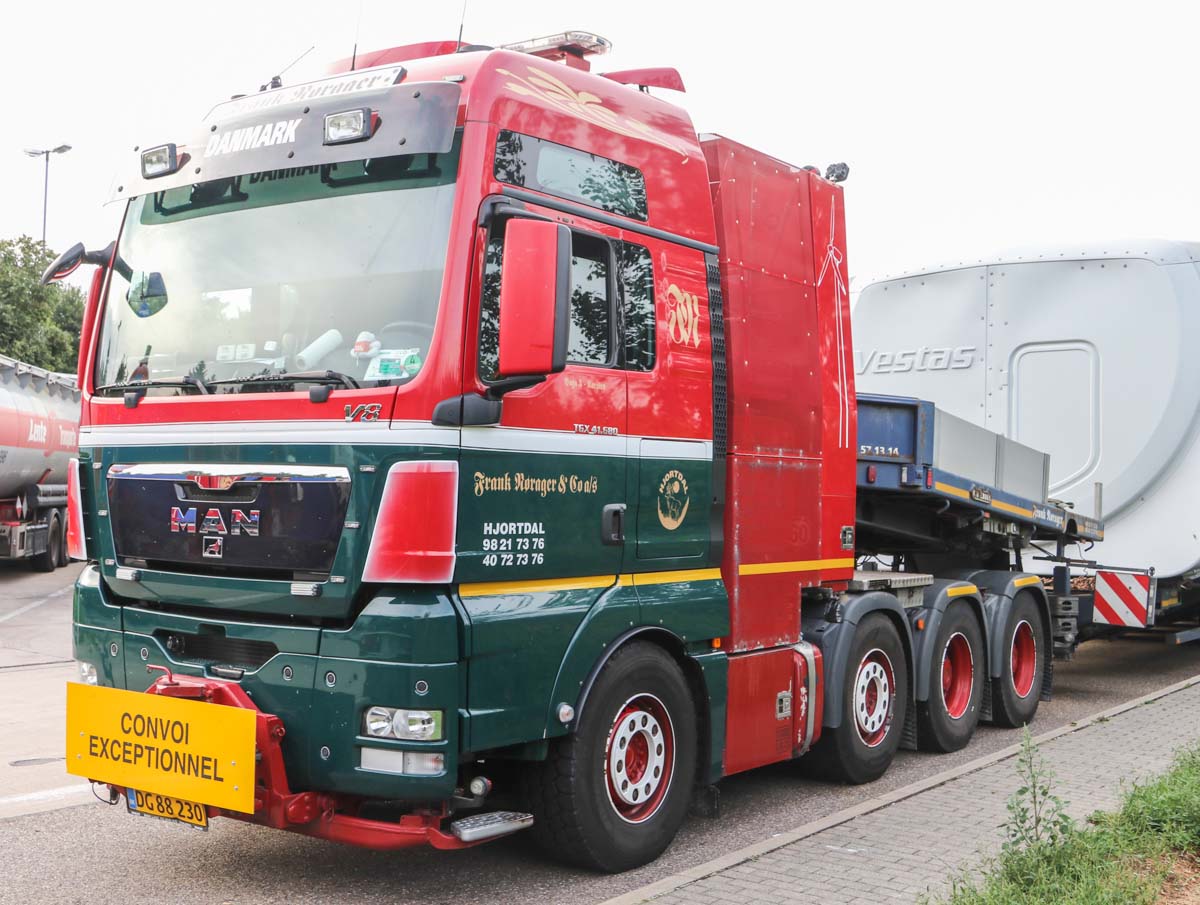 The truck has a reinforced bumper, so it's also possible to push or brake other transports. It is also possible to manoeuvre trailers, so that combination can load and unload themself, what isn't unusual in the transport of wind turbine parts.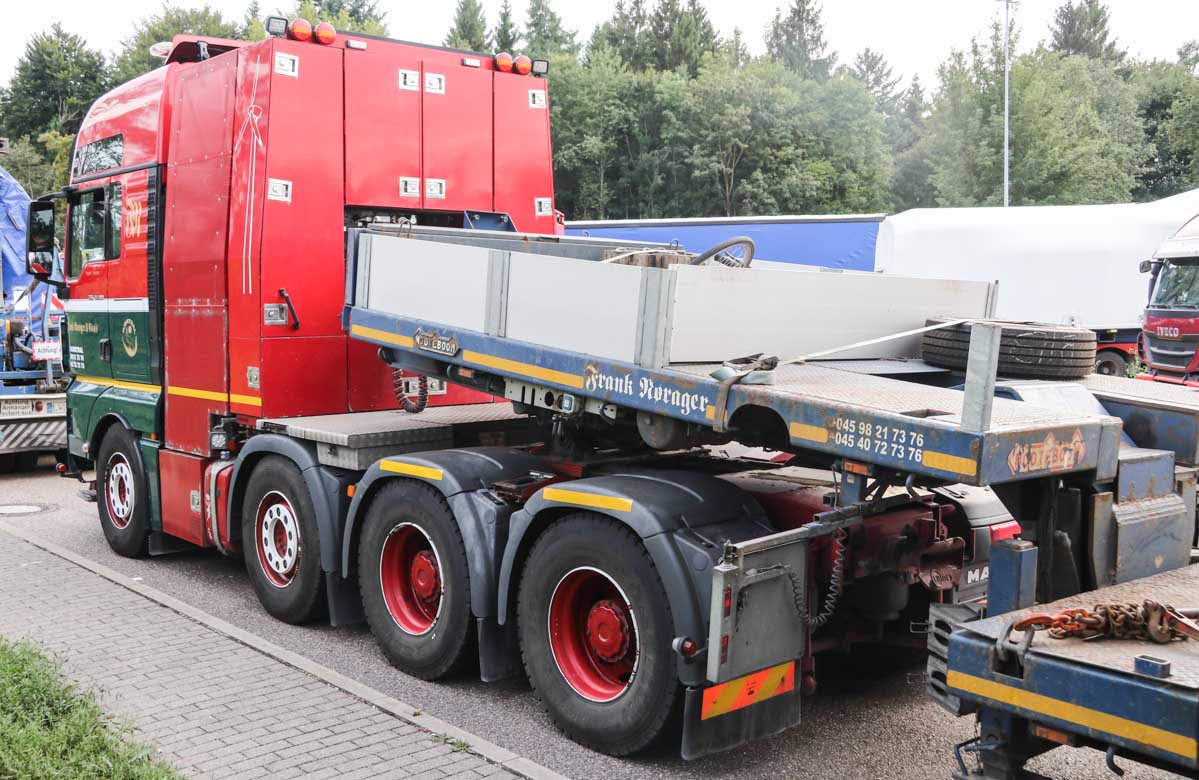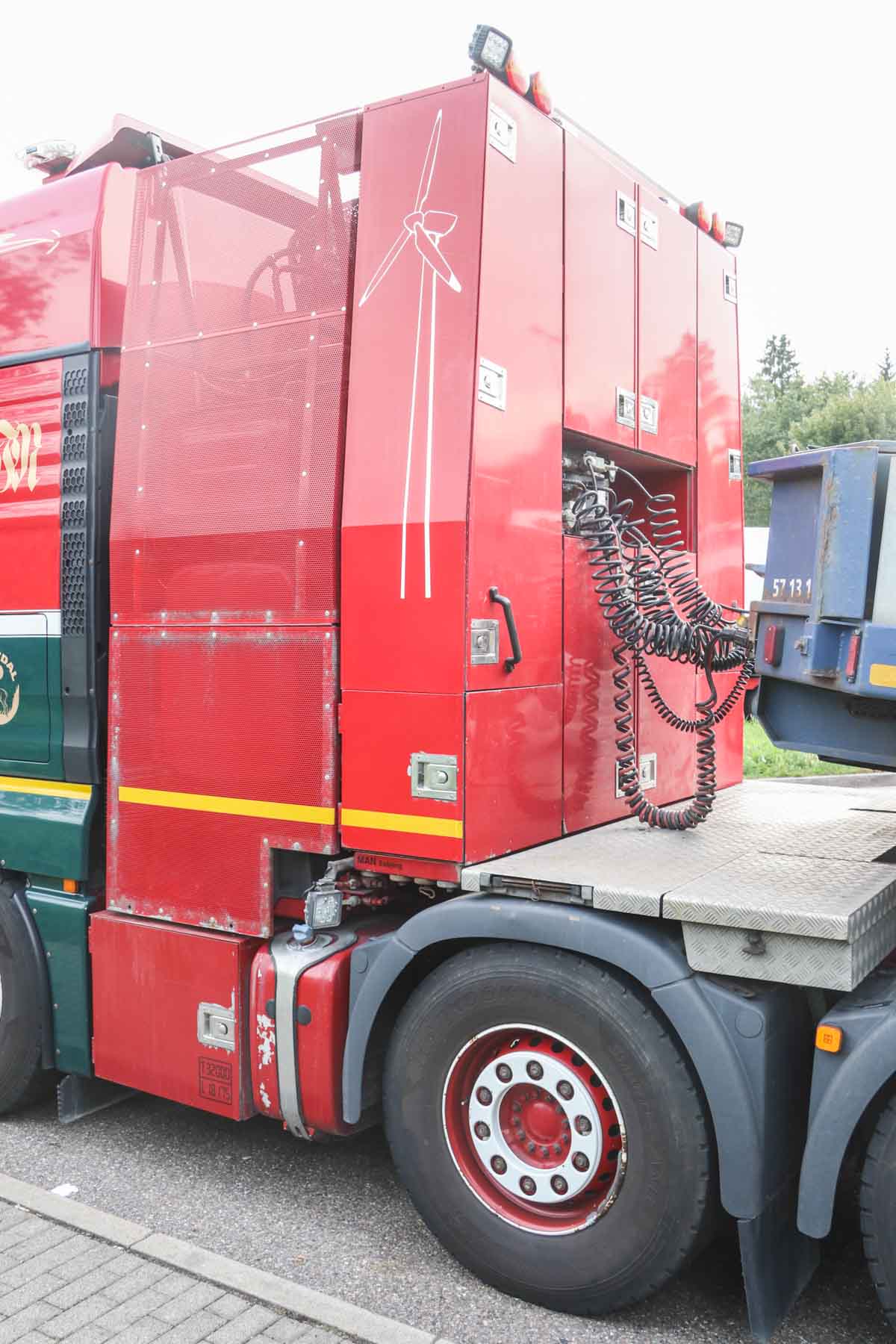 Behind the cabin are the diesel tank, hydraulic oil tank, compressed-air tanks and a large cooler for the WSK 440 torque converter installed. In front of the equipment tower is a large wall with storage compartments mounted. Behind the front axle are another storage compartment and the AdBlue tank installed.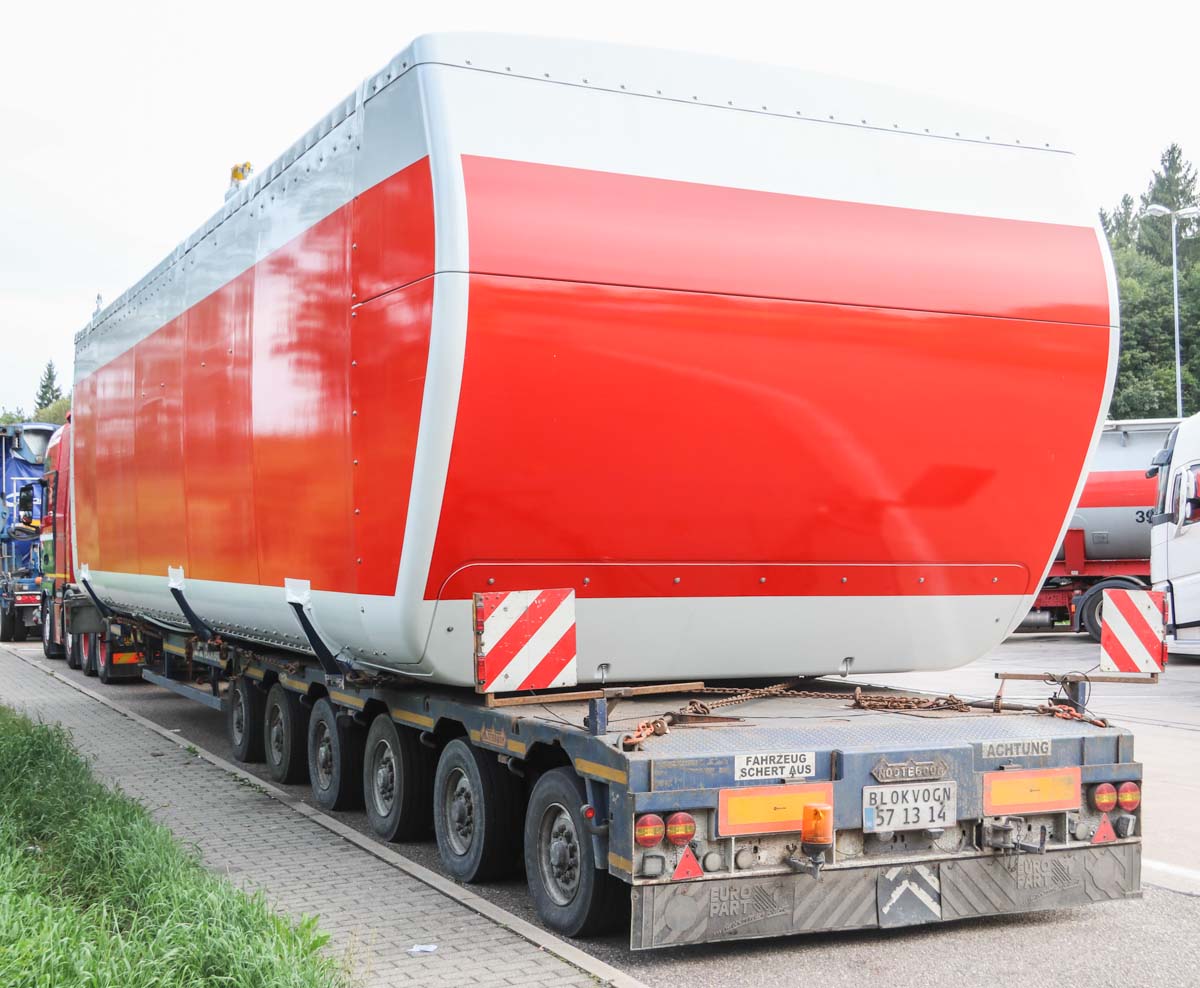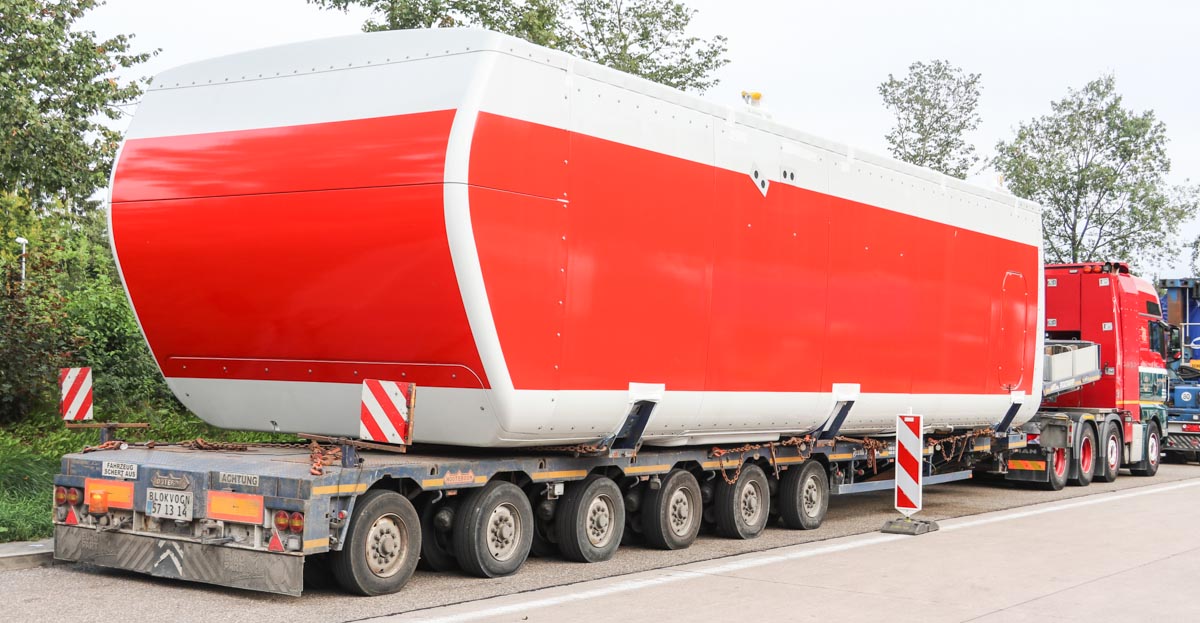 The cargo on the 6-axle Nooteboom semi low loader with pendel axles is the gondola of a Vestas wind turbine. The drive train that will be installed inside the gondola was transported by Holleman with their DAF XF 105.510.
Back to the MAN TGX menu
---
---