MAN TGX 26.560 - Gaum Transporte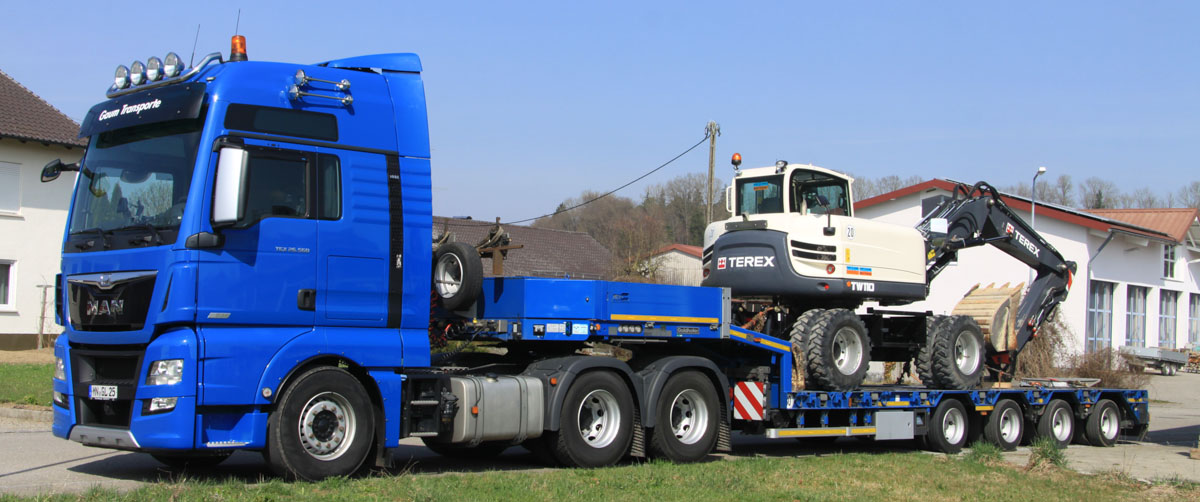 A sharp MAN TGX 26.560 of Gaum Transporte from Benningen (DE). The truck is here attached to a 4-axle semi low loader, this is the largest combination of the company.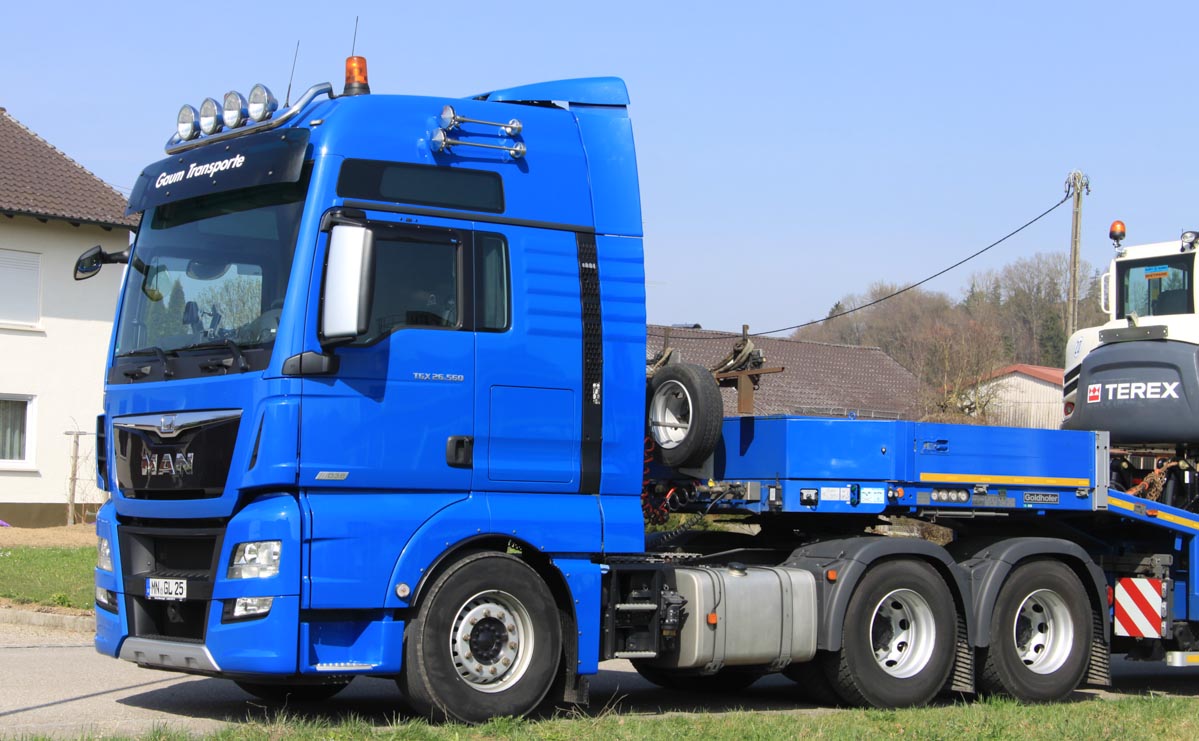 The truck is powered by a MAN D38 engine, a 15.2-liter 6-cylinder line engine, powered. The engine supplies 560 hp and has a maximum torque of 2,700 Nm.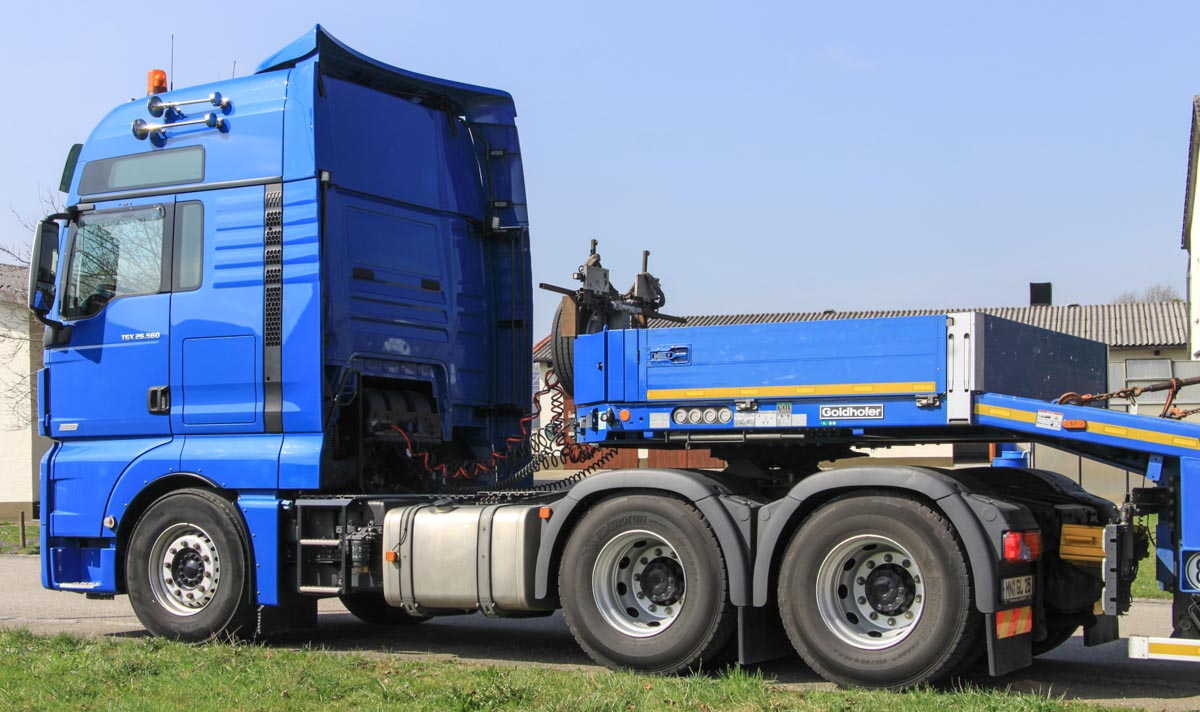 Behind the front axle are the battery and diesel tank installed.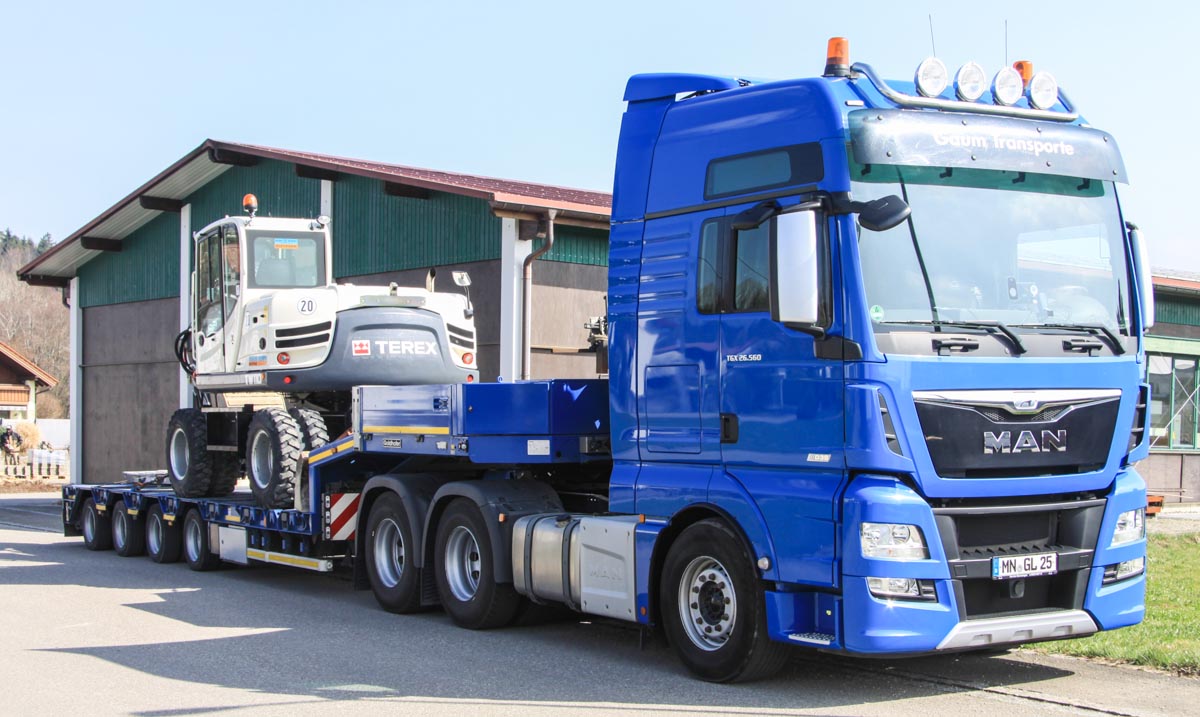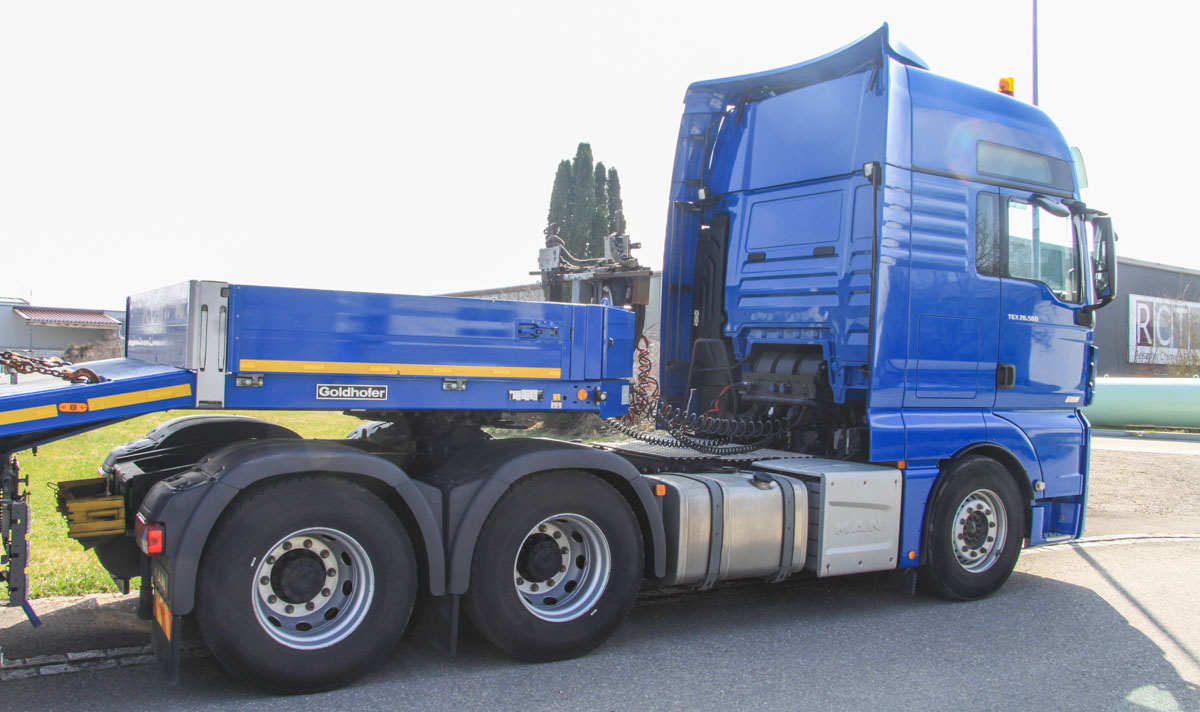 On the other side are behind the front axle the Euro 6 muffler and another diesel tank installed.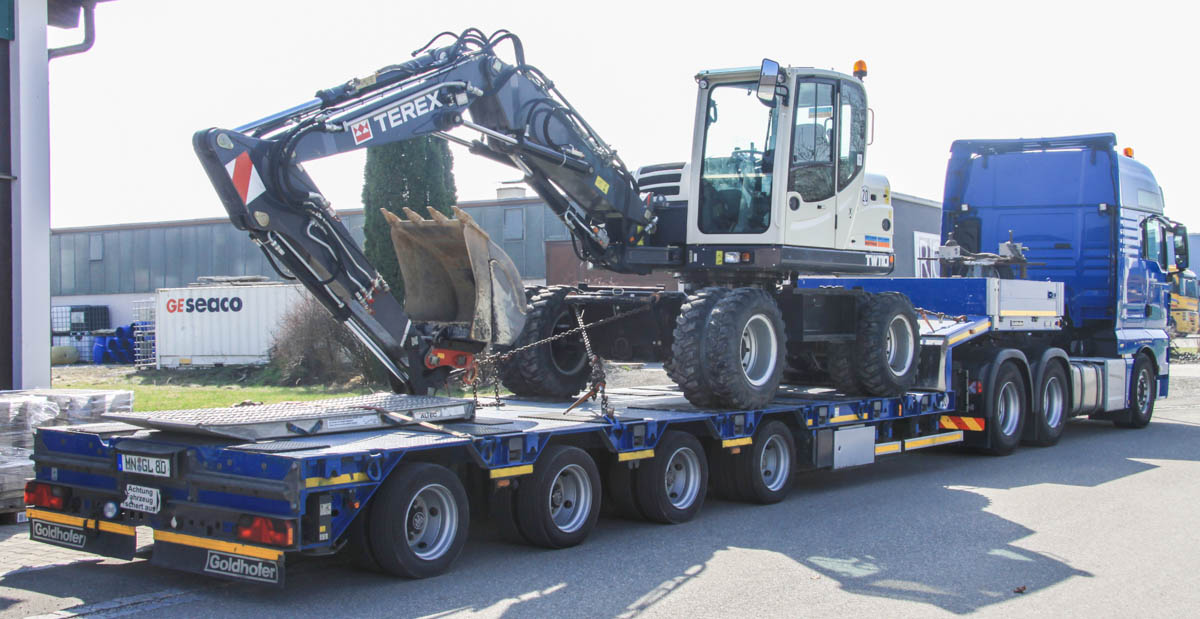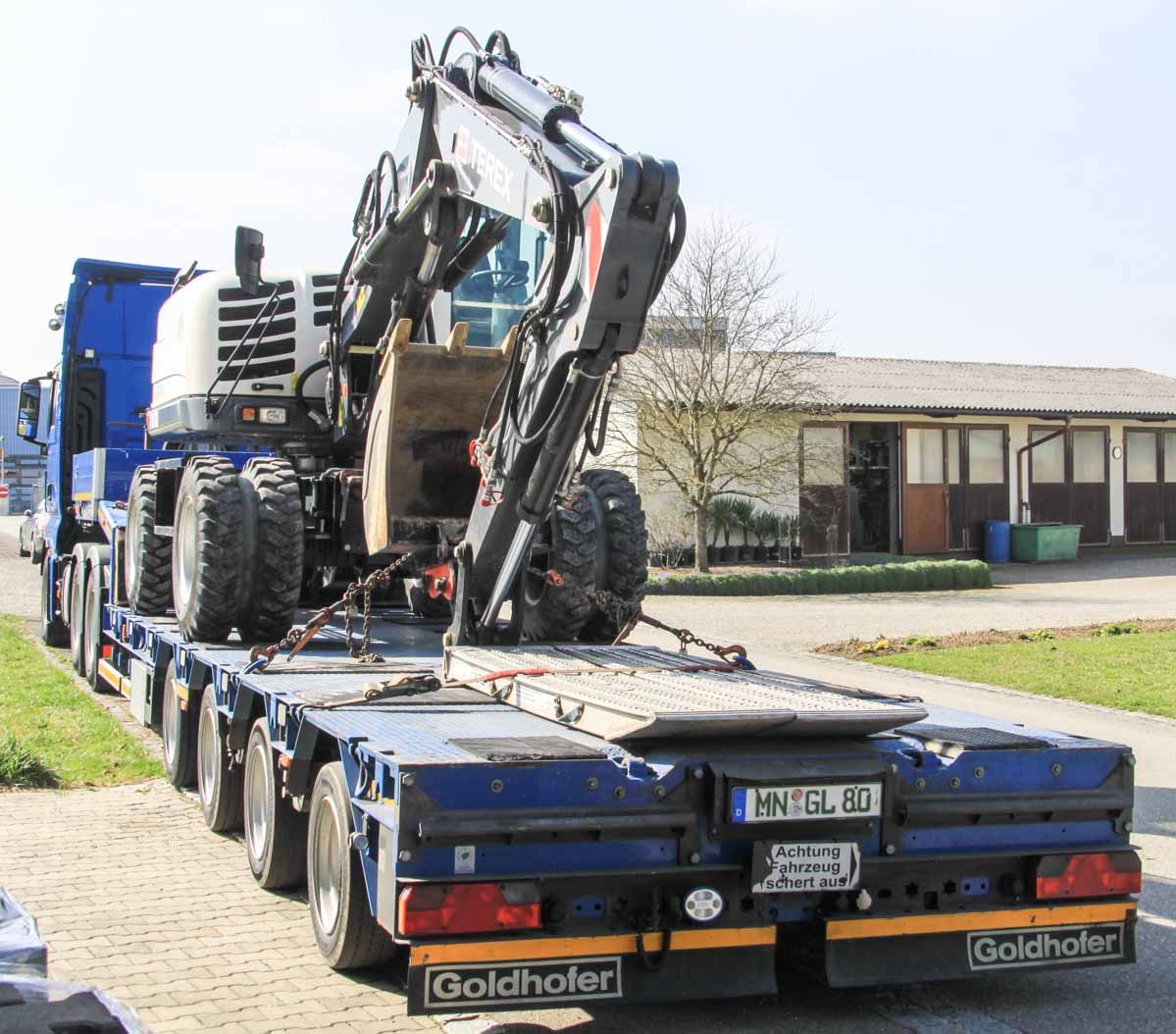 A 4-axle Goldhofer semi low loader is attached.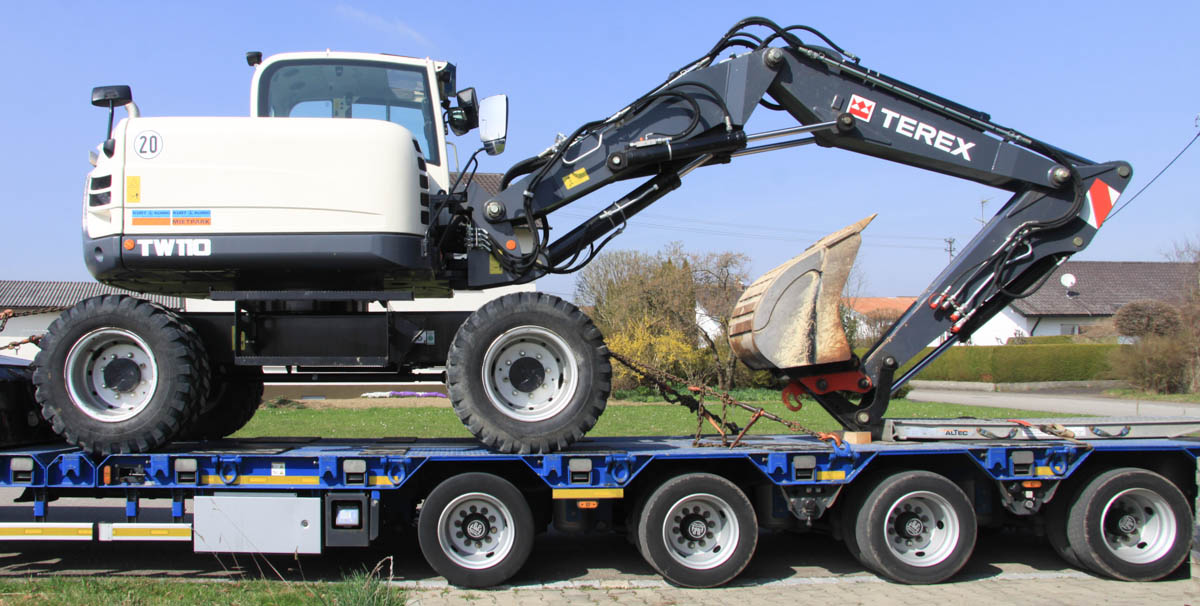 The cargo is a Terex TW 110 wheeled excavator with a mass of approx. 11 tonnes.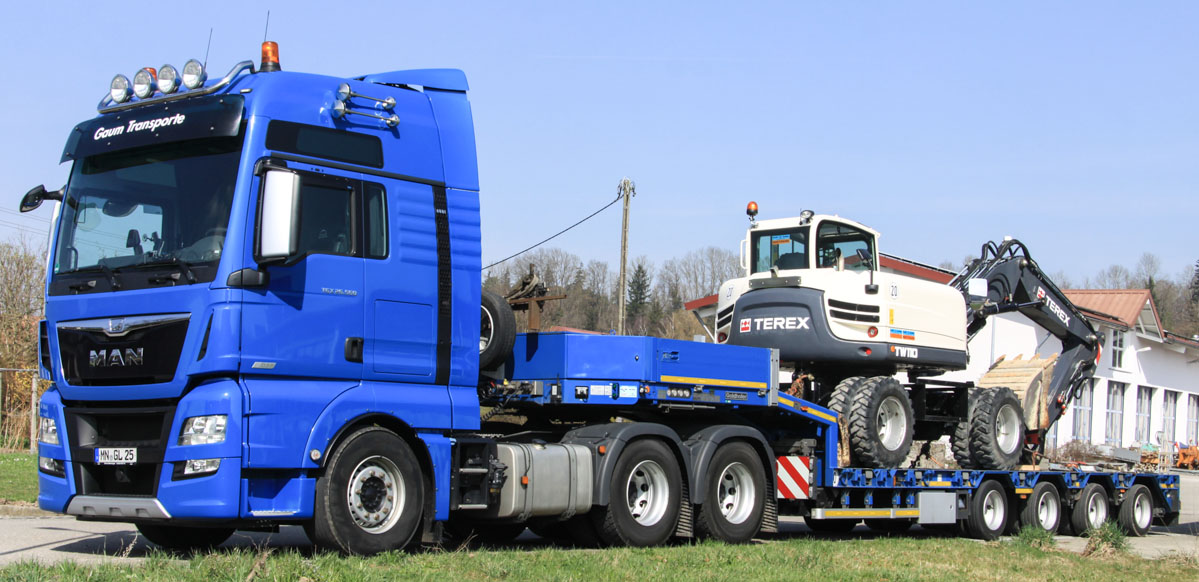 A sharp combination!
Back to the MAN TGX menu
---
---