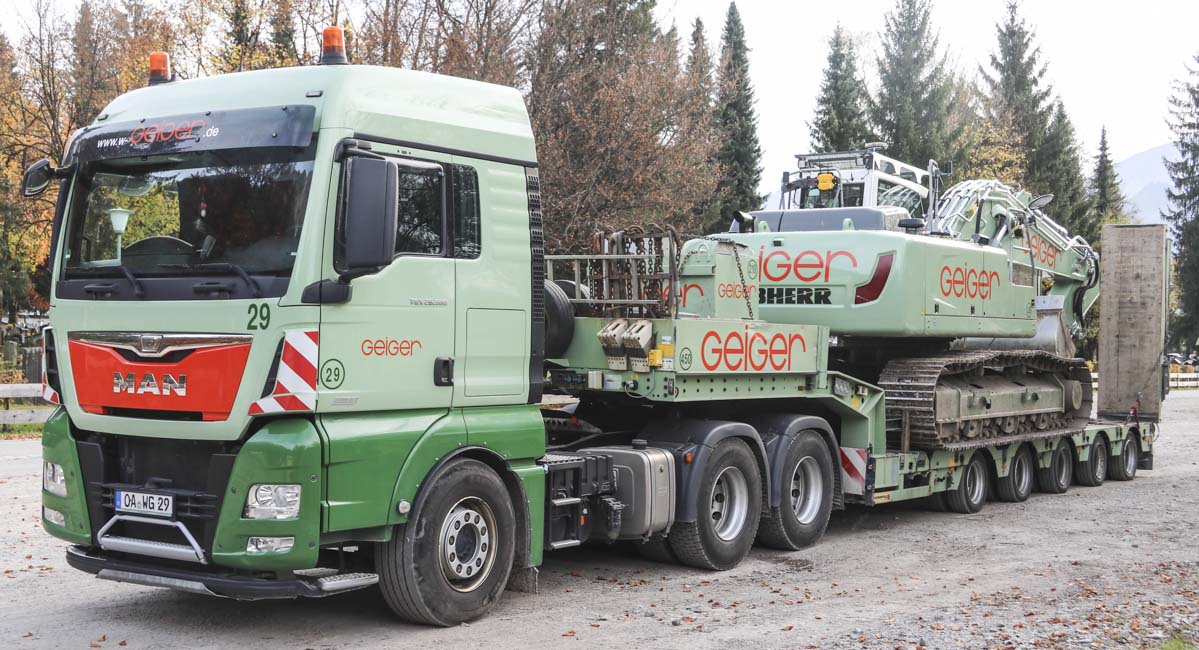 Construction company Geiger from Oberstdorf (DE) is owning this sharp MAN TGX 26.560 with 5-axle semi low loader for the transport of their own machinery between the construction sites and pits.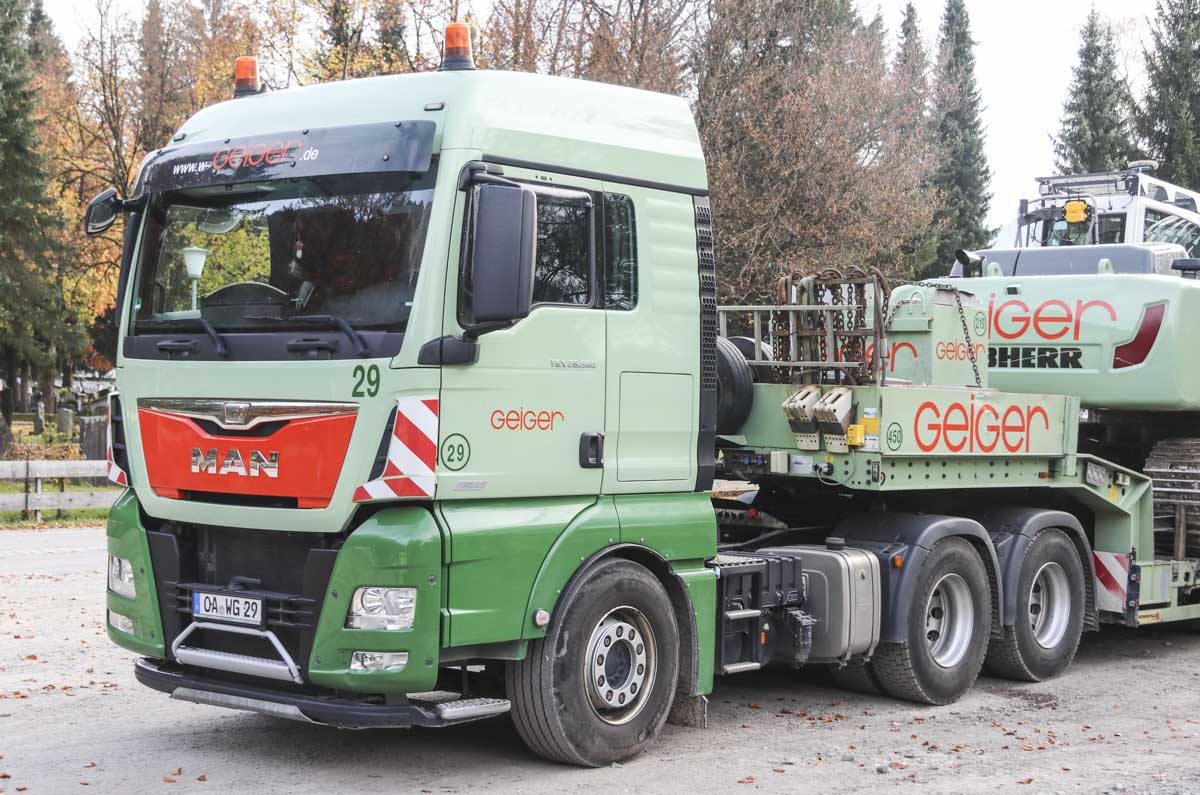 The truck is powered by a MAN D38, a 15.2-liter 6-cylinder line engine. The engine suplies 560 hp and has a maximum torque of 2,700 Nm.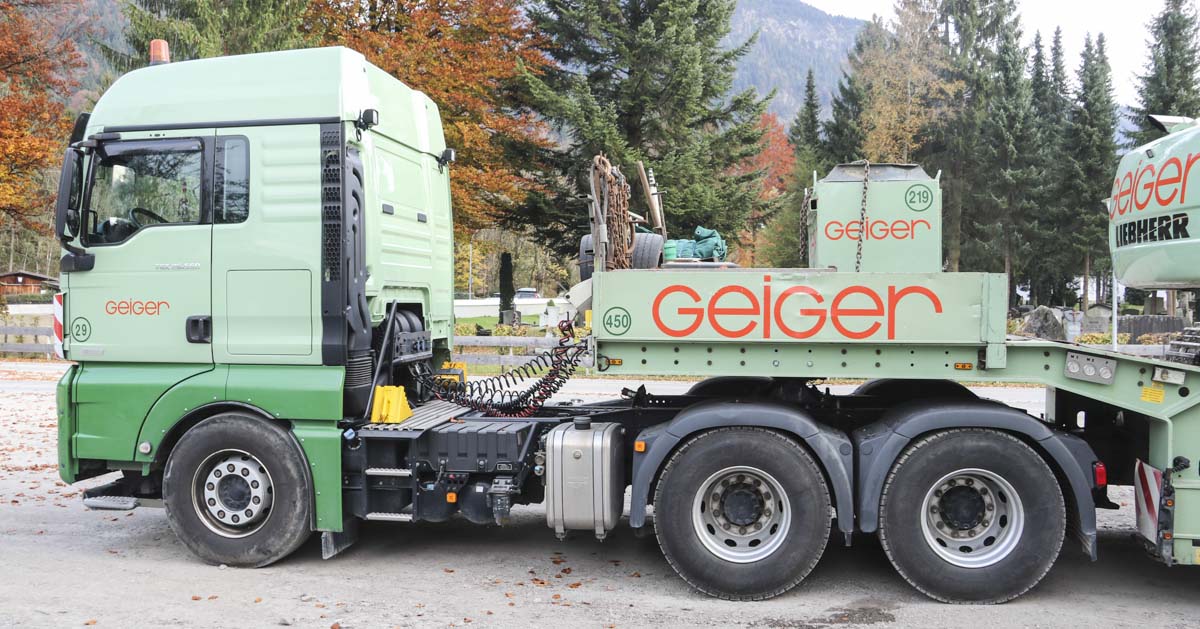 Behind the front axle are the AdBlue tank, the battery, compressed-air tanks and an hydraulic oil tank installed.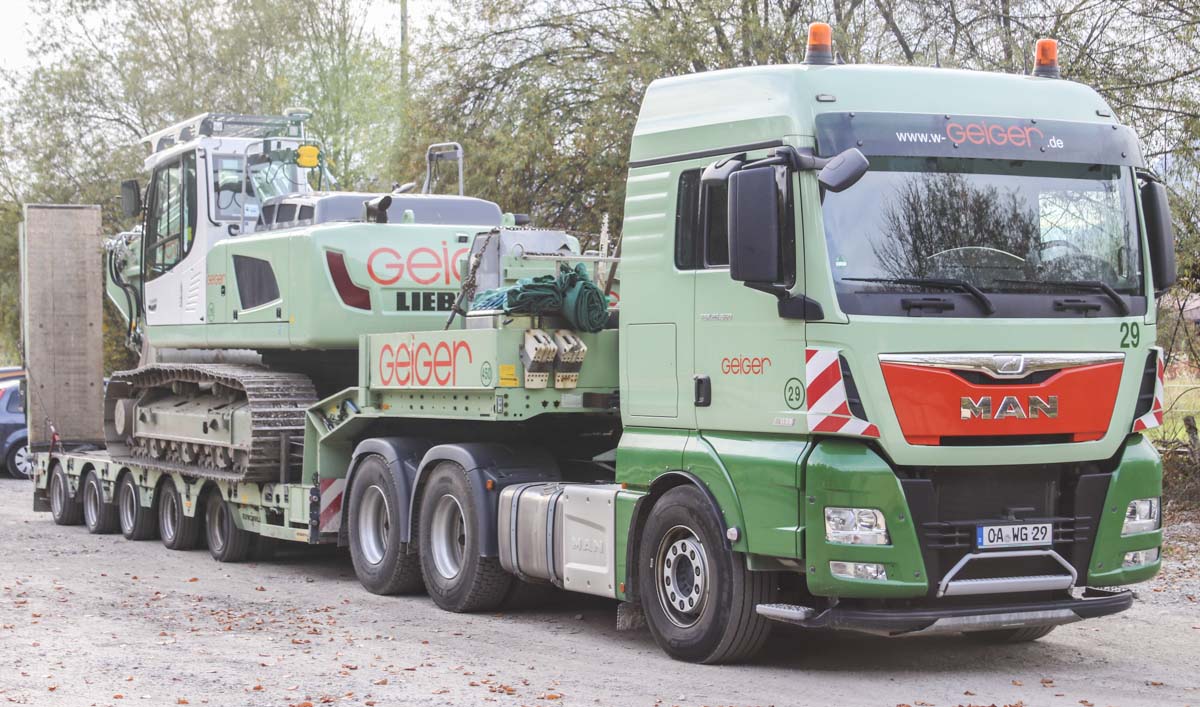 Geiger has a large fleet with MAN truck, most of them are used with a tipper.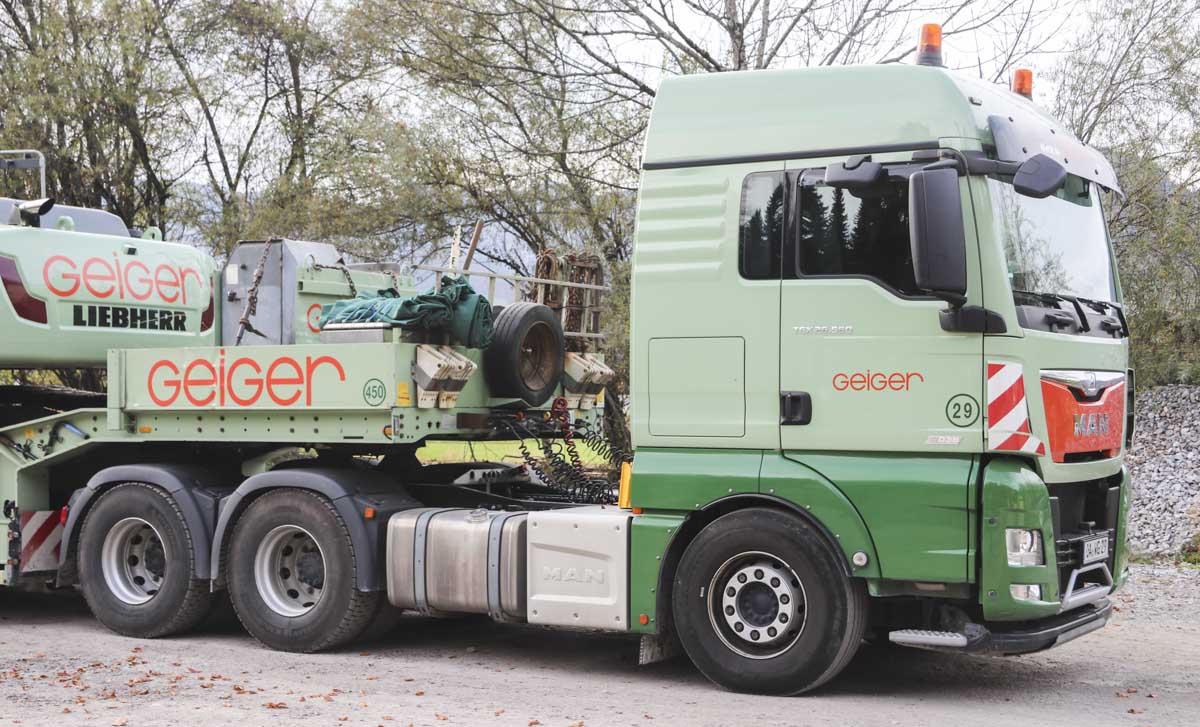 On this side are behind the front axle the Euro 6 muffler and the diesel tank installed.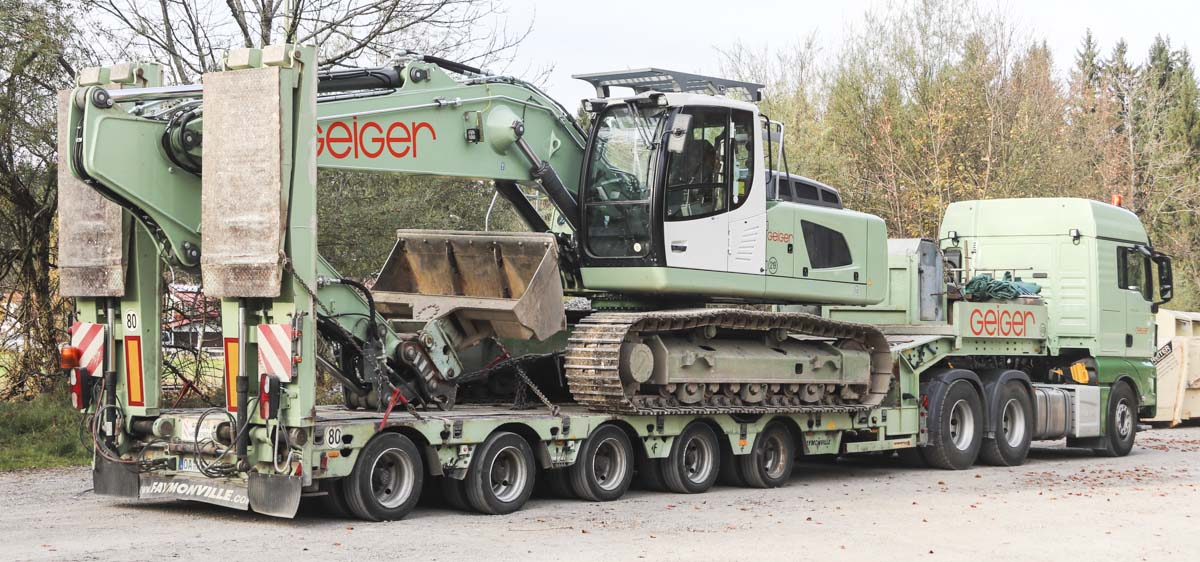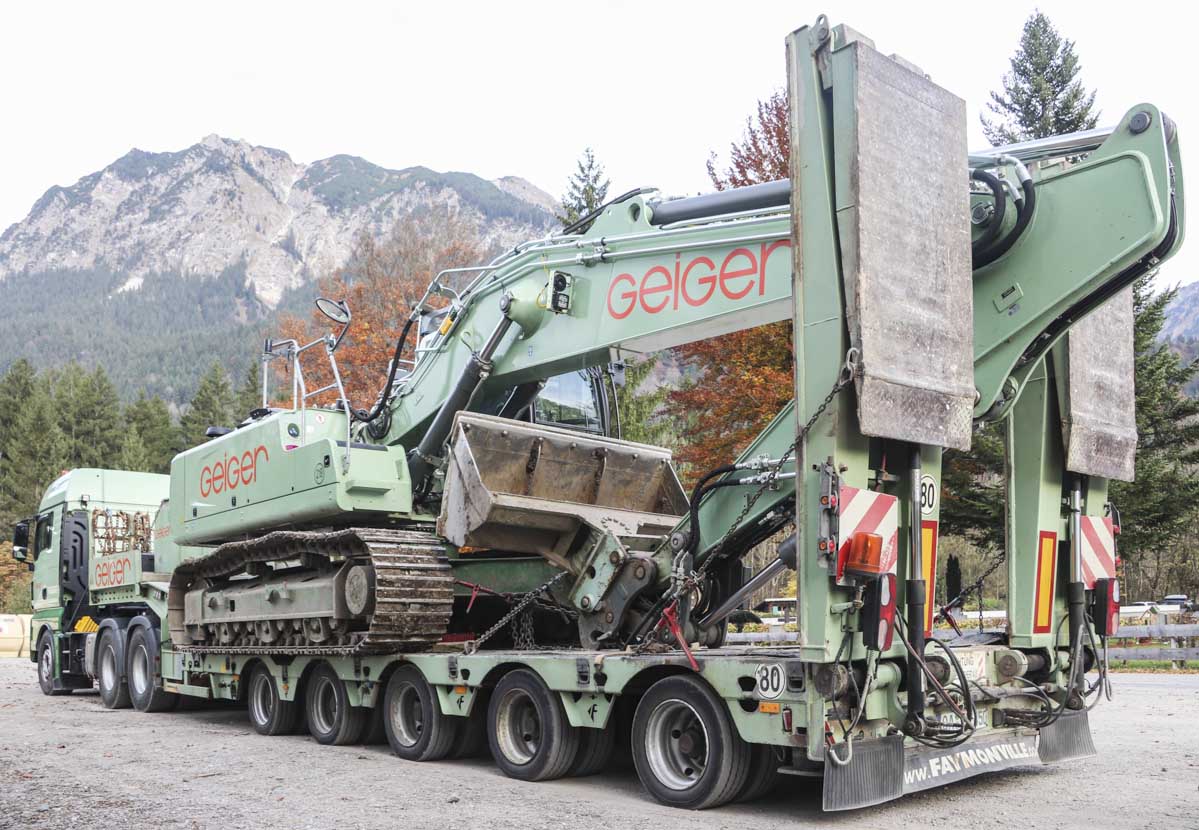 Attached is a 5-axle Faymonville MultiMAX semi low loader with ramps.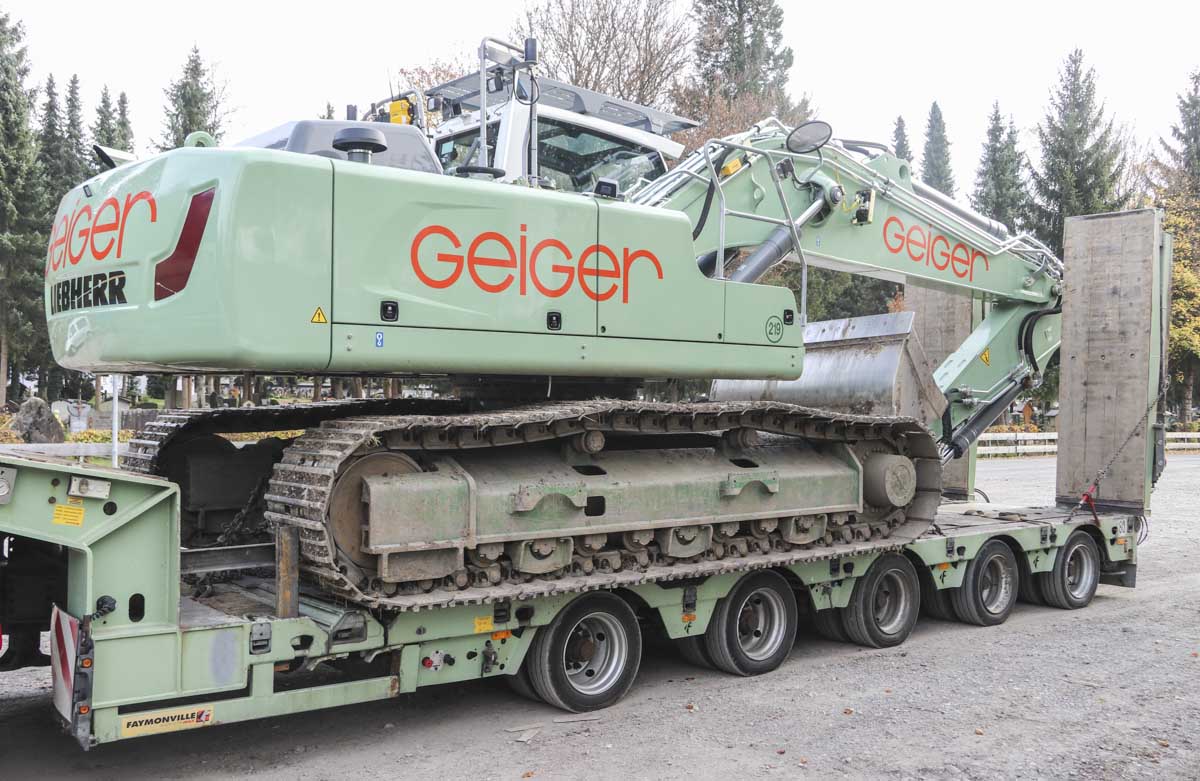 The cargo is a Liebherr R 926 LC excavator that also belongs to Geiger. The excavator is 10.45 meters long, 2.8 meters wide and 2.9 meter high. The transport mass is about 28.3 tonnes.

A very sharp combination that is on the move on the roads in southern Germany!
Back to the MAN TGX menu
---
---