This sharp MAN TGX 41.680 of Gertzen from Kluse (DE) stood parked together with a Mercedes-Benz Actros 4163 with oversized tower sections along the German motorway A61. This combination exists out of a 4-axle truck with 8-axle trailer.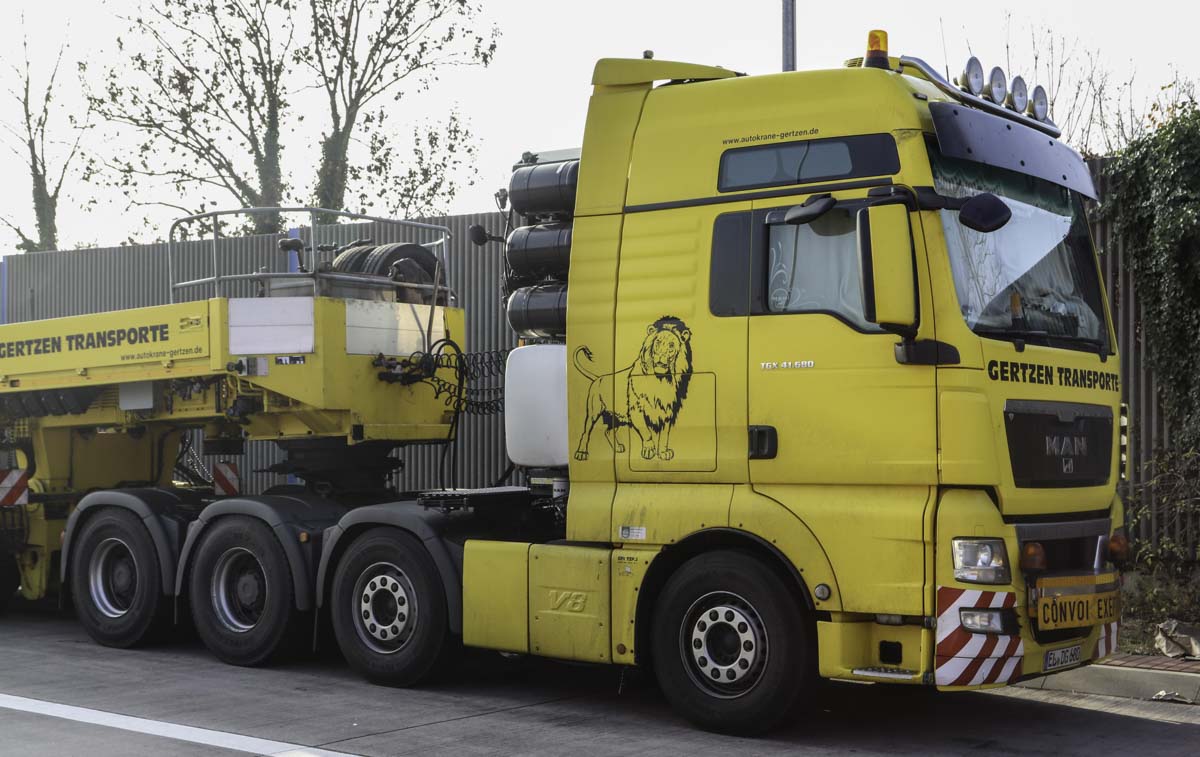 The truck is a MAN TGX 41.680 with 8x4-drive line. Both rear axles are powered by the MAN D2868, a 16.2-liter V8 diesel engine with a power of 500 kW (680 PS).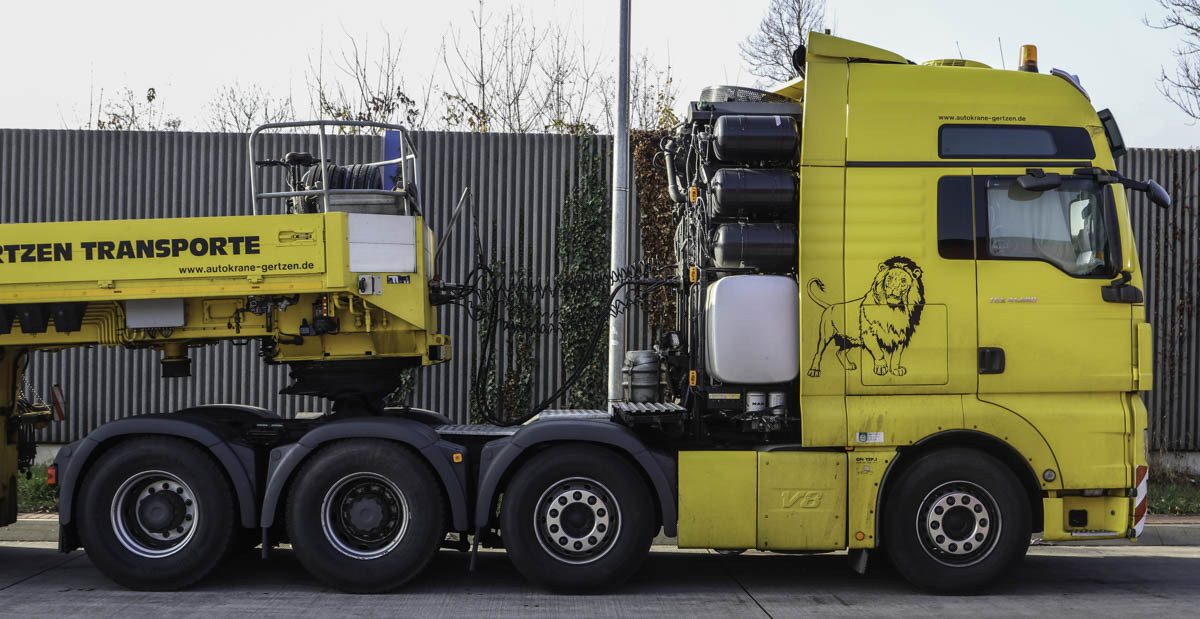 The truck is fitted with a cardanic fifth wheel.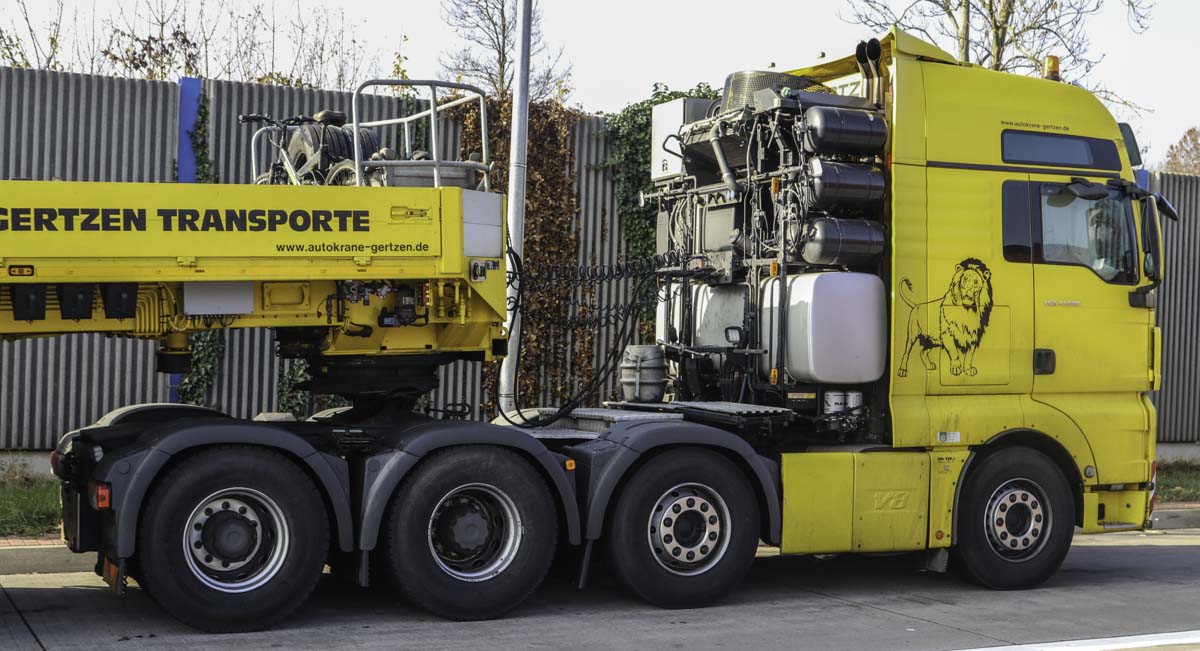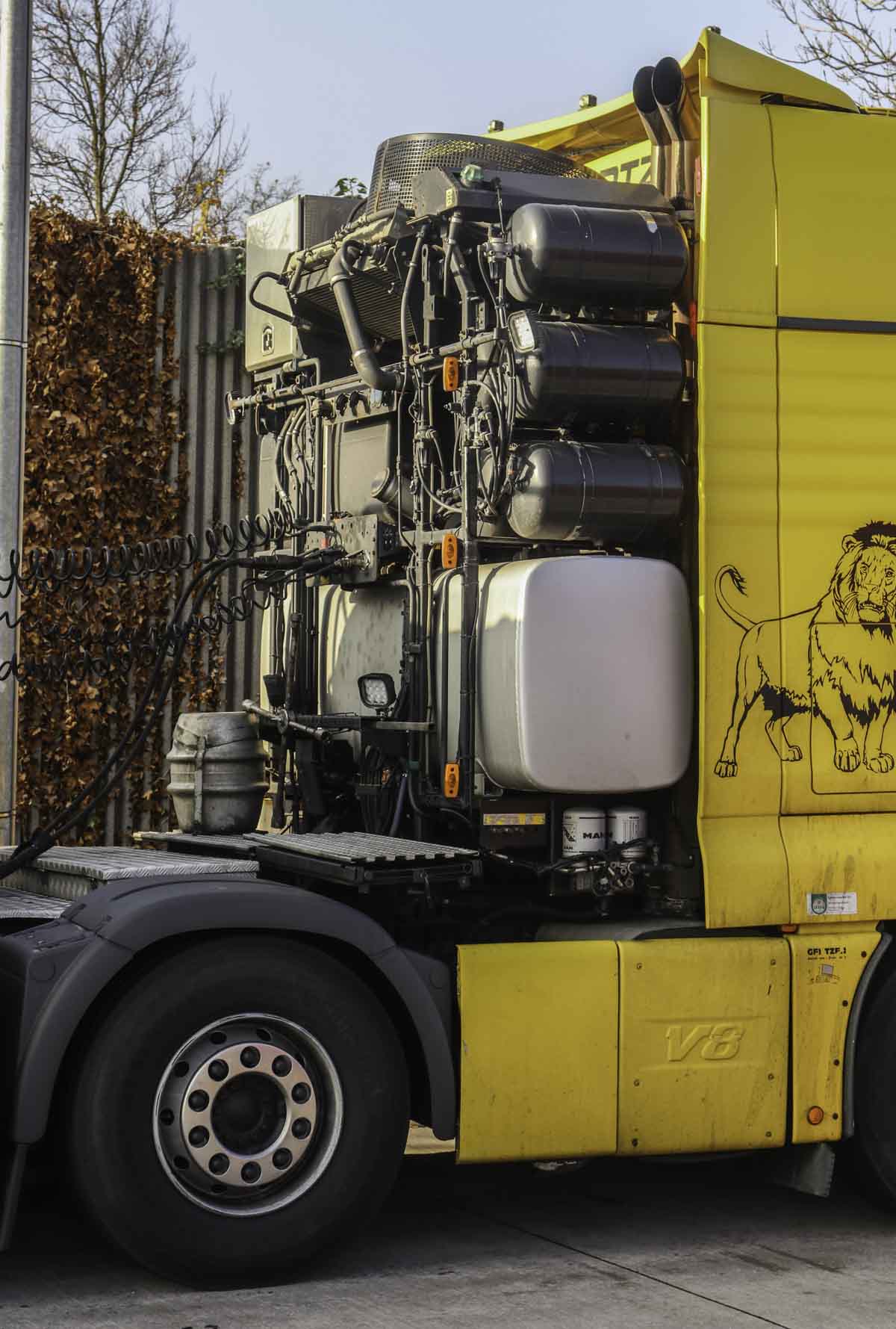 Behind the cabine are the 900 liter diesel tank, a 300 liter hydraulic oil tank, compressed-air tanks and large cooler for the hydraulic oil. A WSK 440 torque converter is built-on. The truck is approved for train weights os 250 tonnes.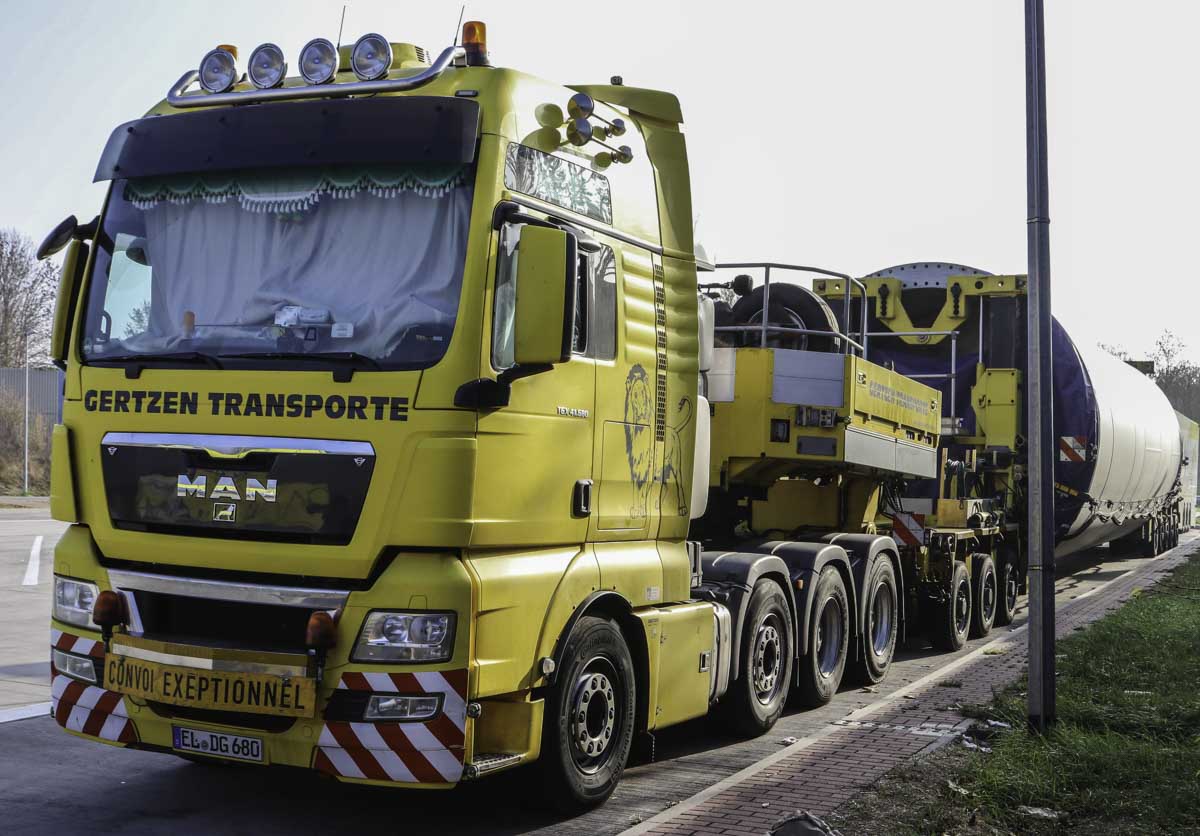 On this side are a storage compartment and a tank installed behind the front axle.

Attached is an 8-axle Goldhofer THP/SL-S modular trailer. The tower section is loaded between two adapters.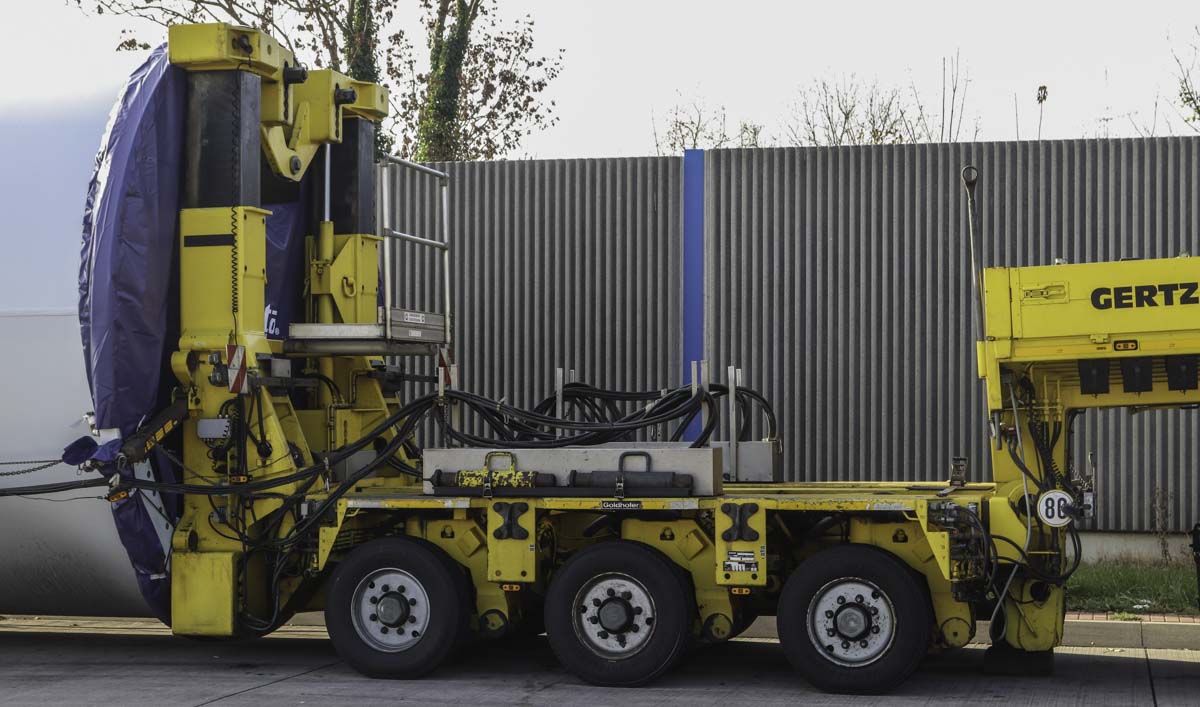 The front axle module has three axles.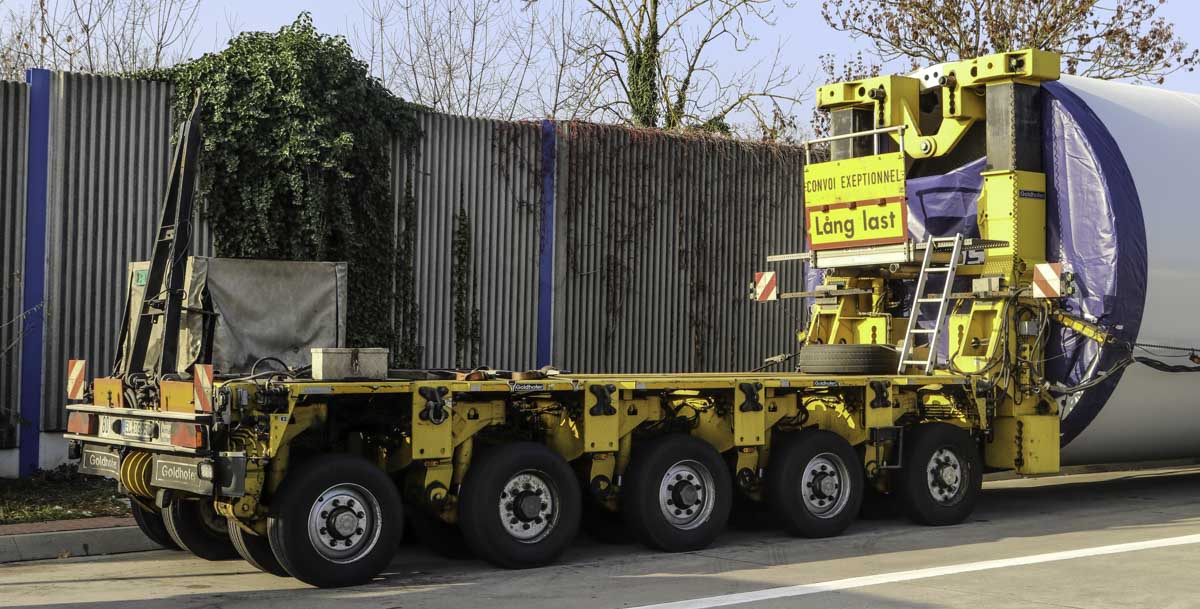 Behind was a 5-axle axle module used. With help of the hydraulic adapters is it possible to load and unload the tower section without a crane.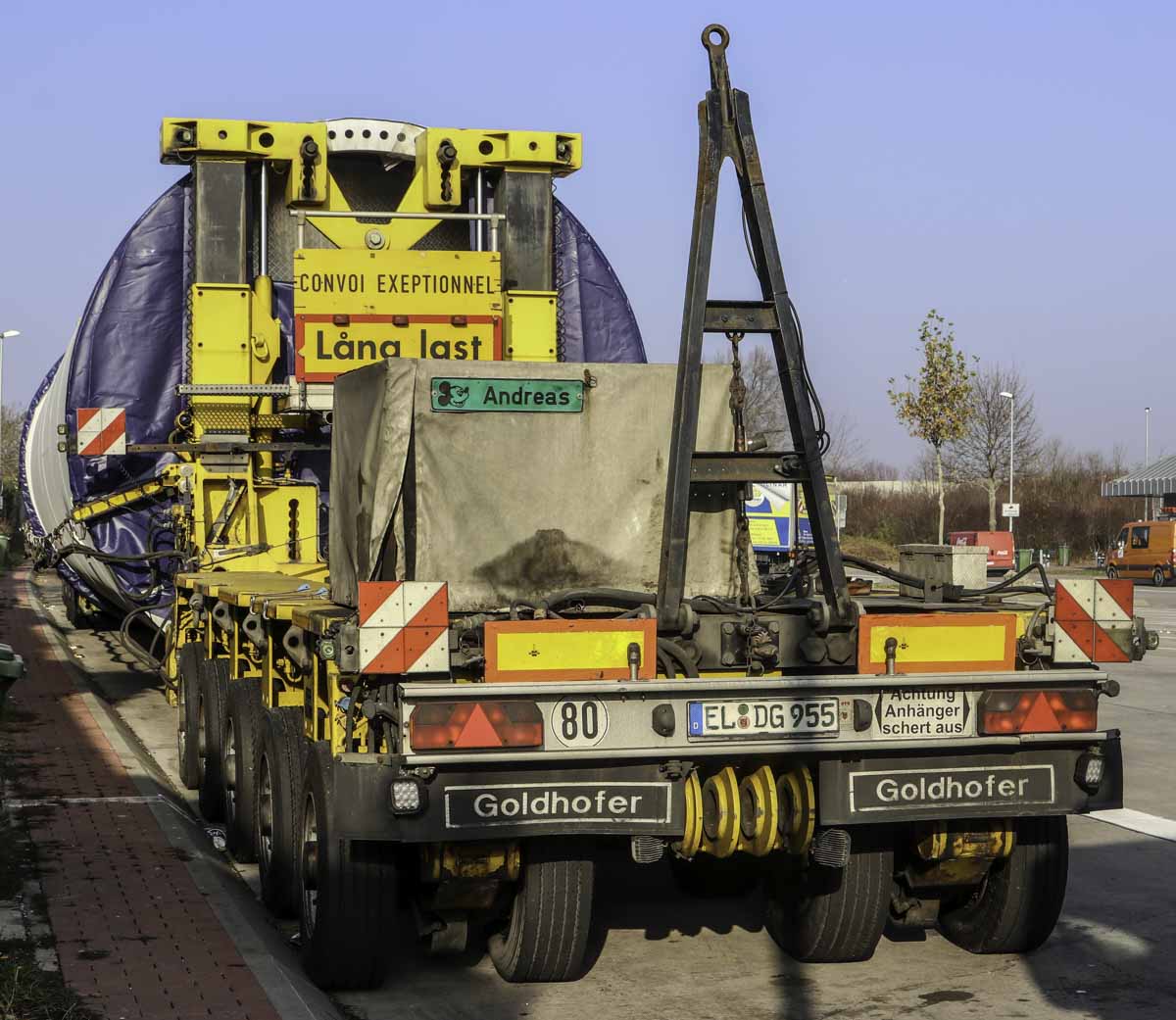 With the triangle is the combination to be pushed or braked if required. Also is the truck able to manouvre the axle modules during the loading or unloaded.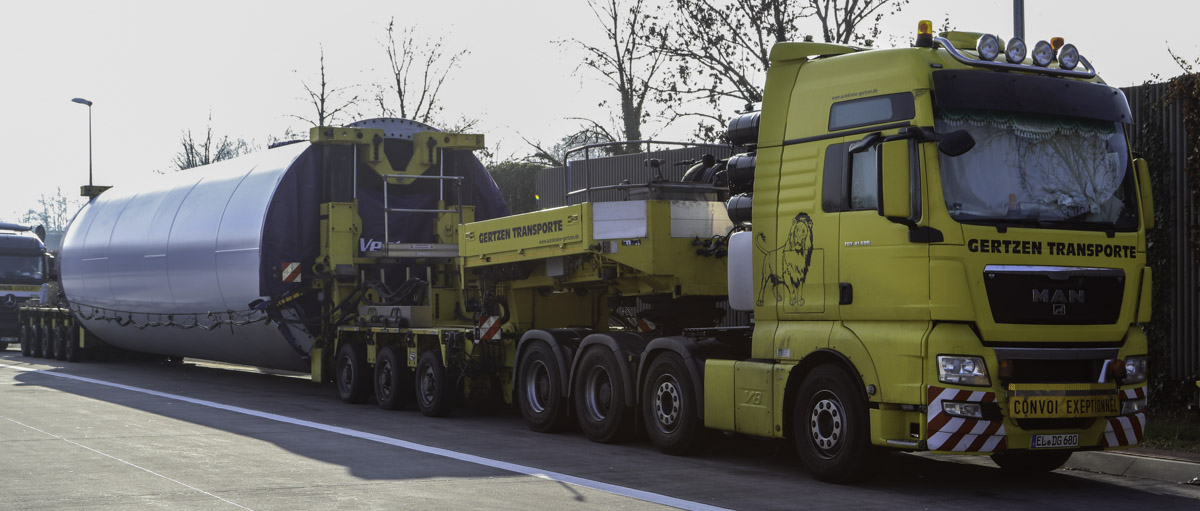 A very sharp combination of Gertzen!
Back to the MAN TGX-series menu
---
---