MAN TGX 41.540 - Give Goodwind

A sharp MAN TGX 41.540 of Give Goodwind, a danish company with a german department in de Leipzig (DE) area, this truck is used from the german department.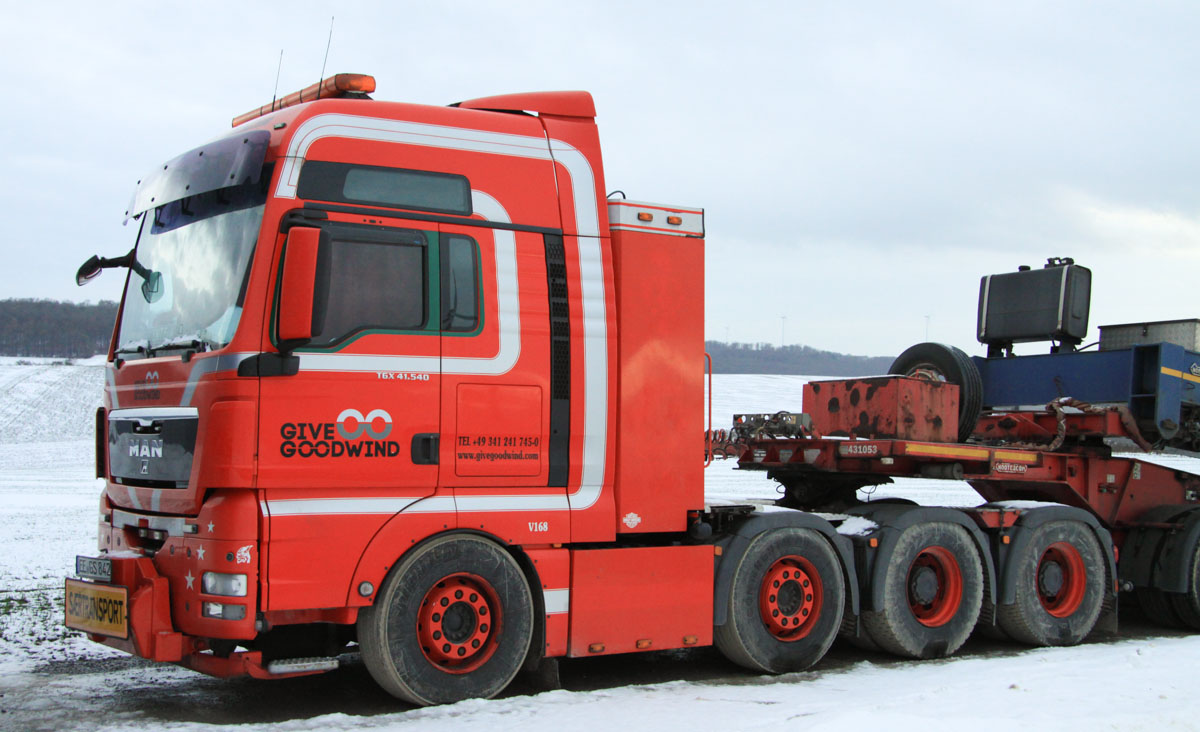 Give is specialized in transporting windturbine parts trough Europe. The fleet exists mainly out of MAN and Mercedes-Benz trucks. This truck is powered by a 12.4 liter diesel engine with 540 hp.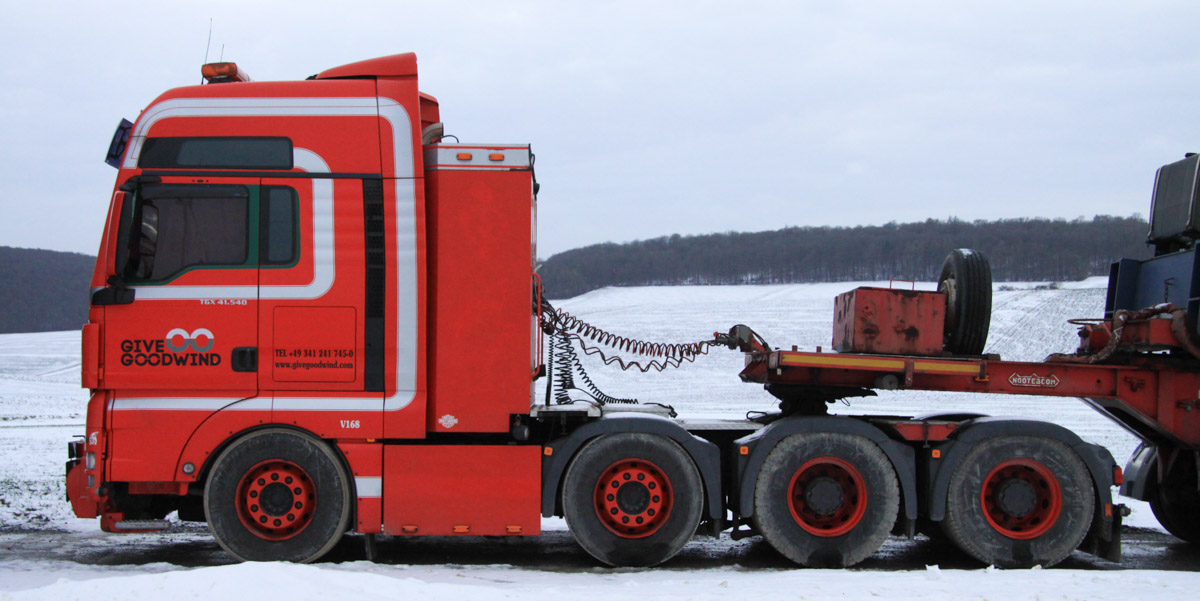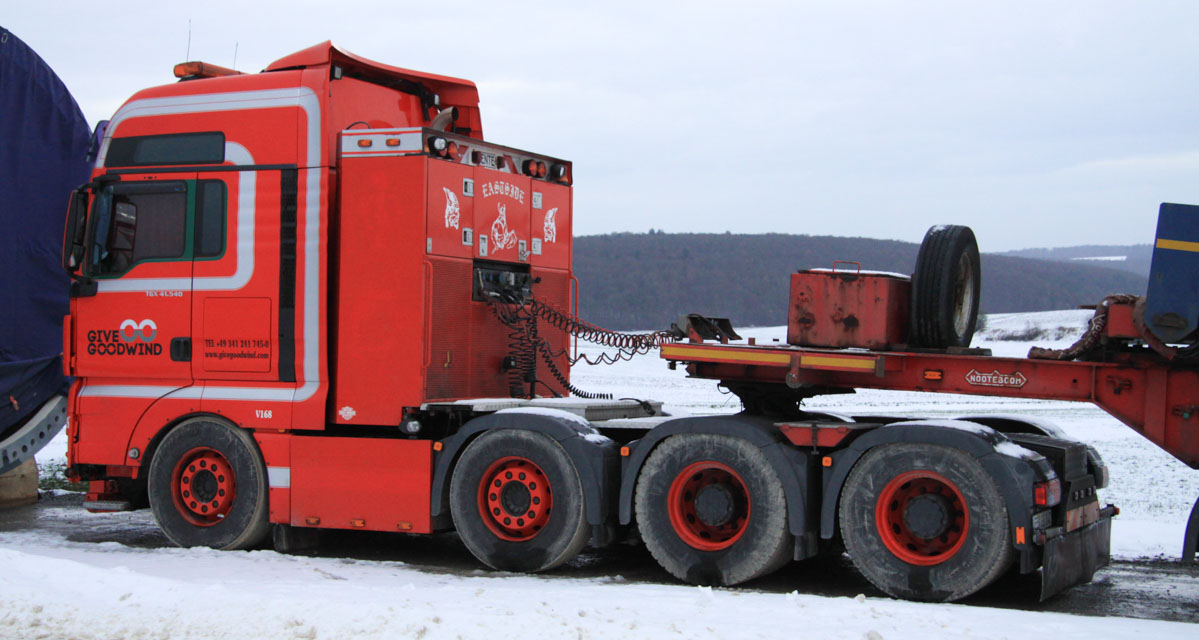 Behind the cabin is a large cabinet build, in them are the large dieseltank and some storage compartments made.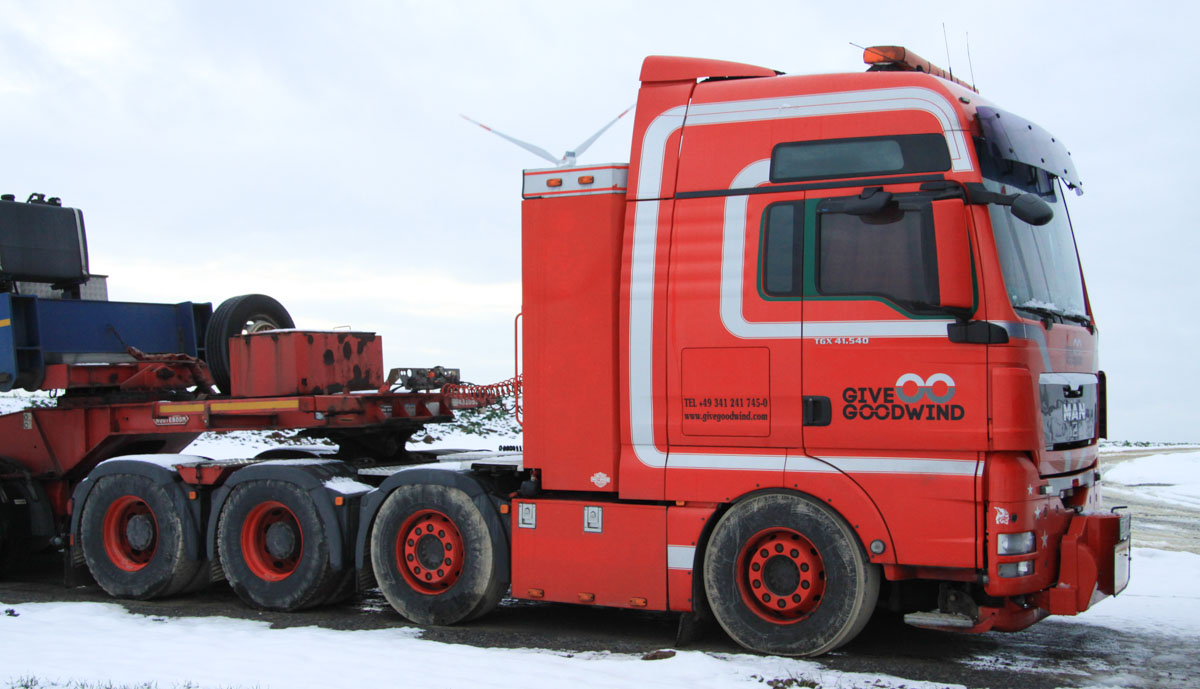 The coupling in front of the bumper is mainly used to manoeuvre the trailer during loading and unloading.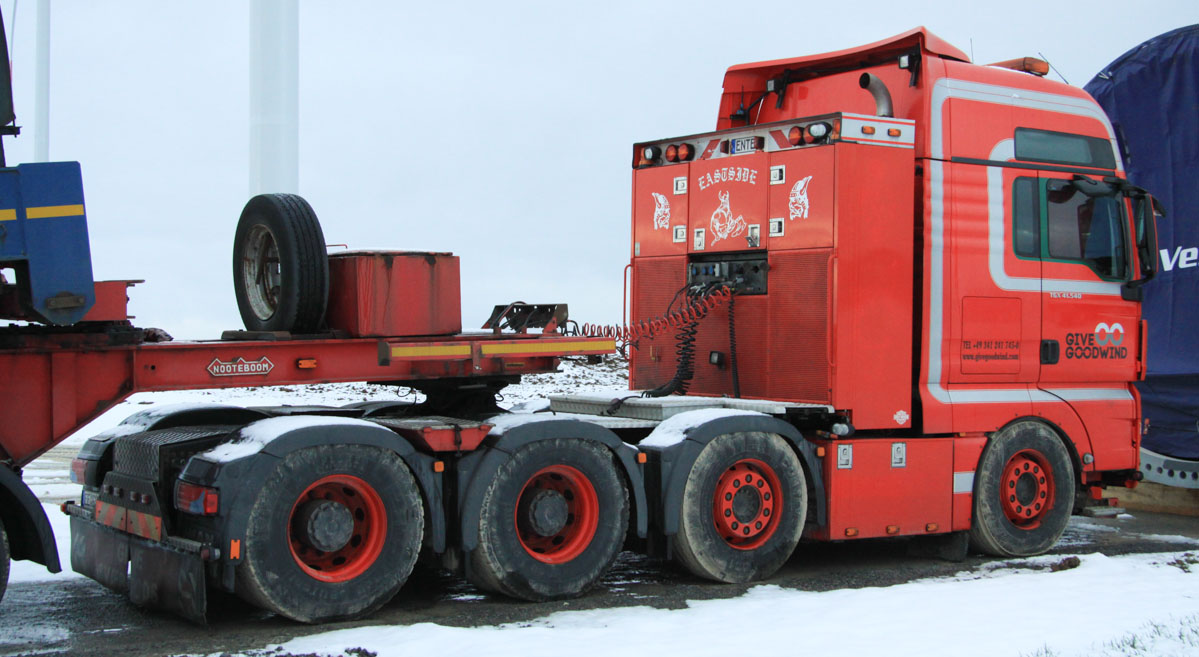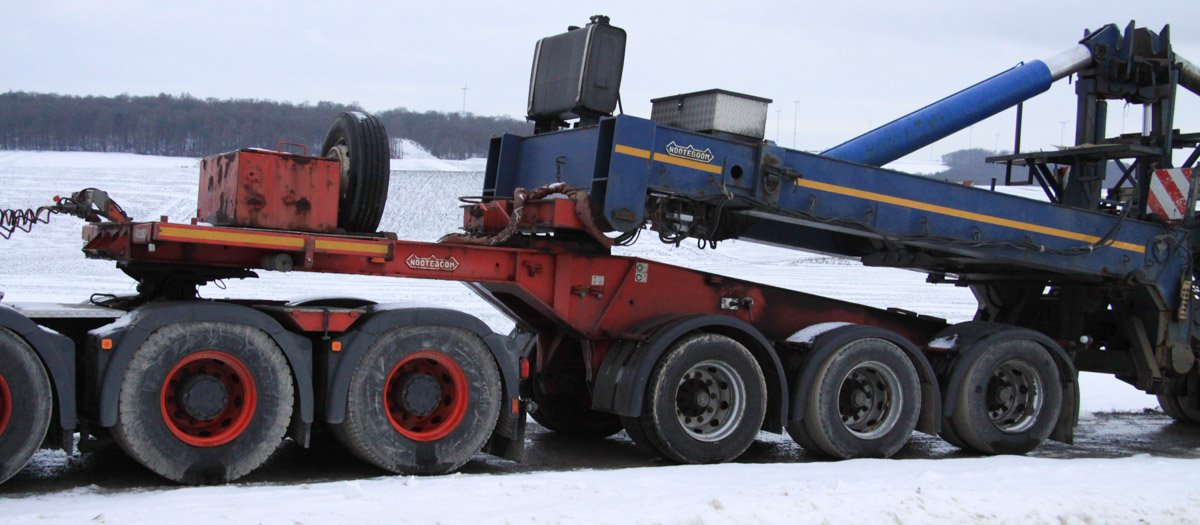 The trailer exists out of a 3 axle jeepdolly from Nooteboom.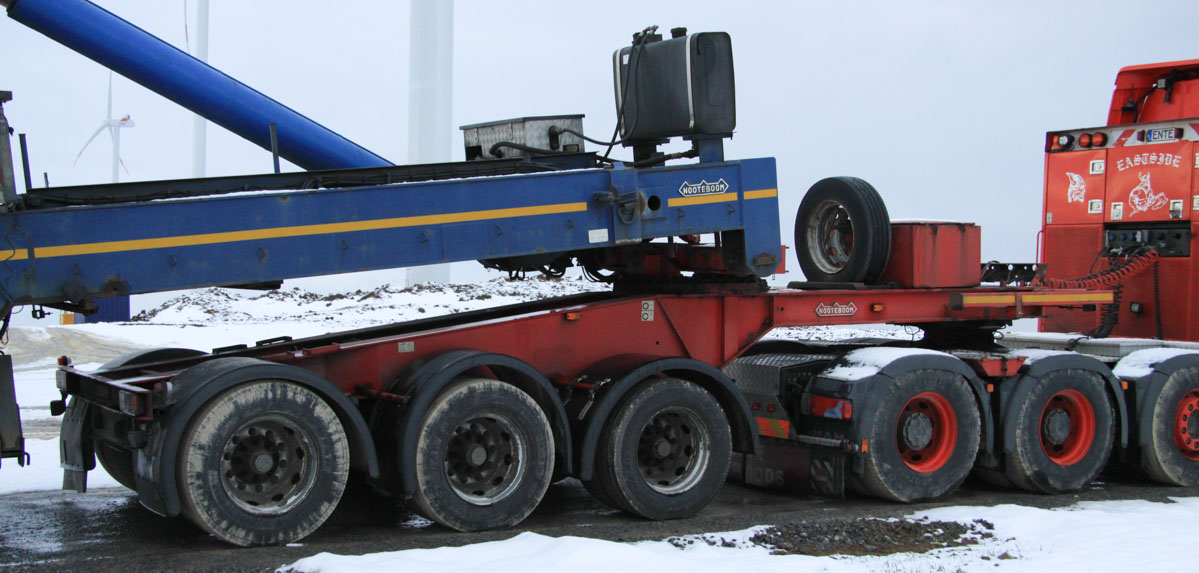 Between the jeep dolly and the rear dolly is the Nooteboom Mega Windmill Transporter build. This system can be used to transport tower sections and nacelles of wind turbines. The big adventage of this system is, that it is possible to load and unload the parts without a crane. The capacity of the Mega Windmill Transporter is 100 tonnes.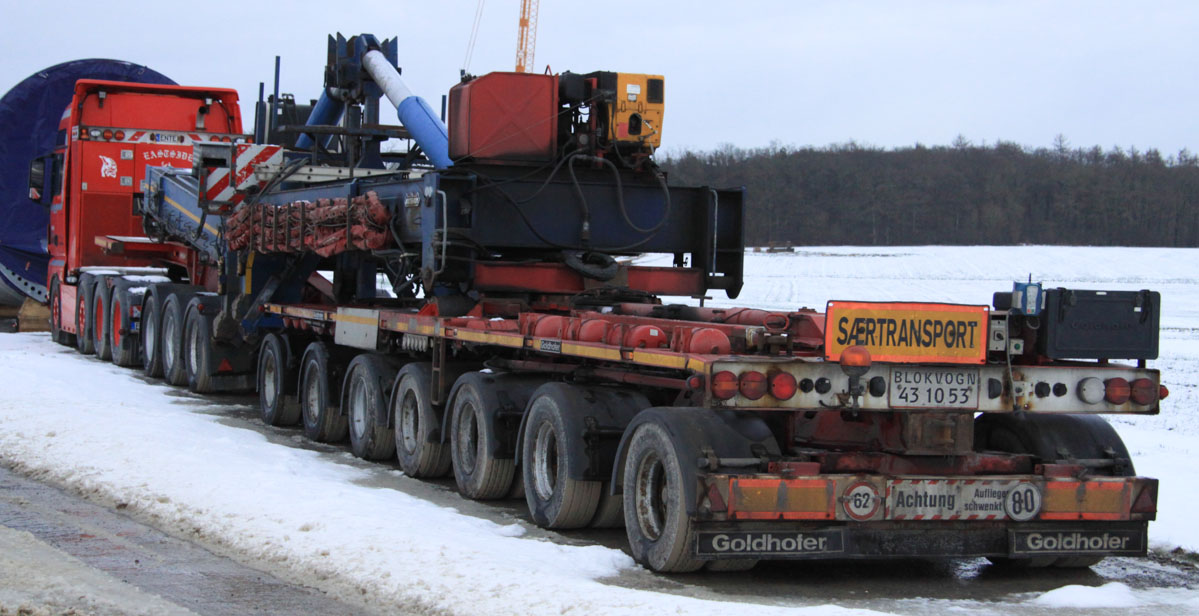 The rear dolly of the trailer is a 7 axle Goldhofer. However the trucks has a german licence plate, the trailer has one from Denmark.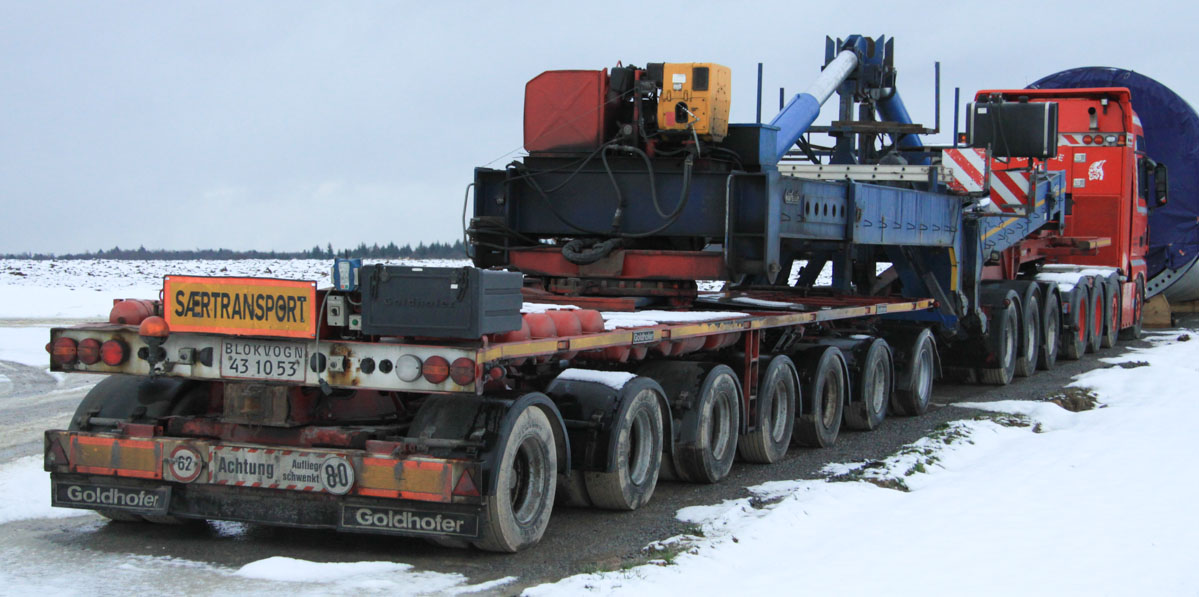 An interessting and nice combination!
Back to the MAN TGX menu
---
---