MAN TGX 33.540 - Graß Spedition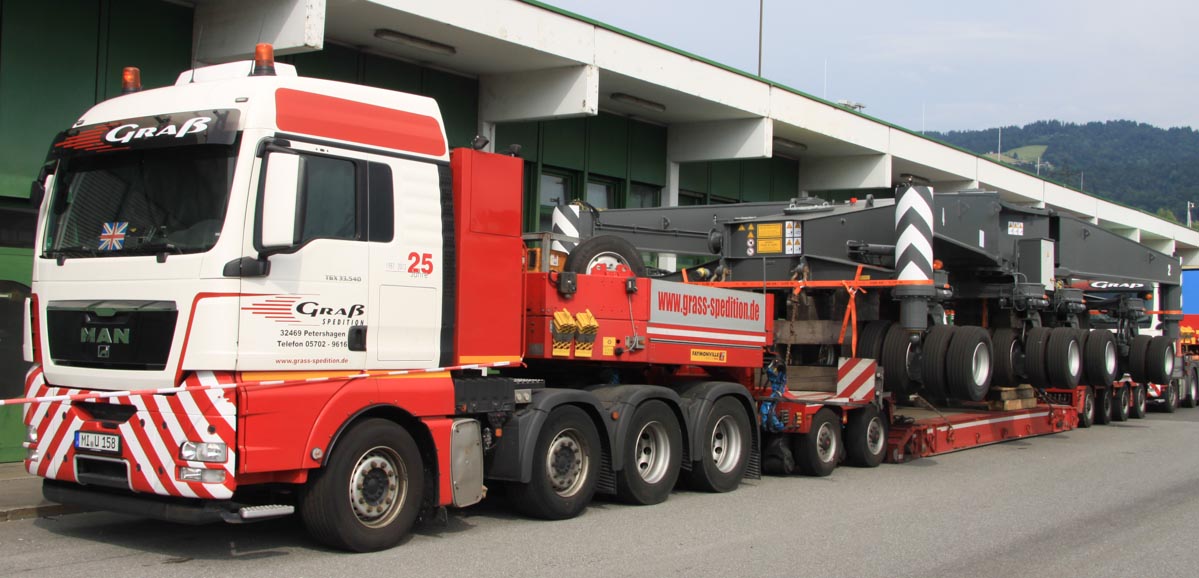 A 4 axle MAN TGX 33.540 of the company Graß Spedition from Petershagen (DE) with an oversized load parked on the border between Austria and Germany near to Lindau (DE).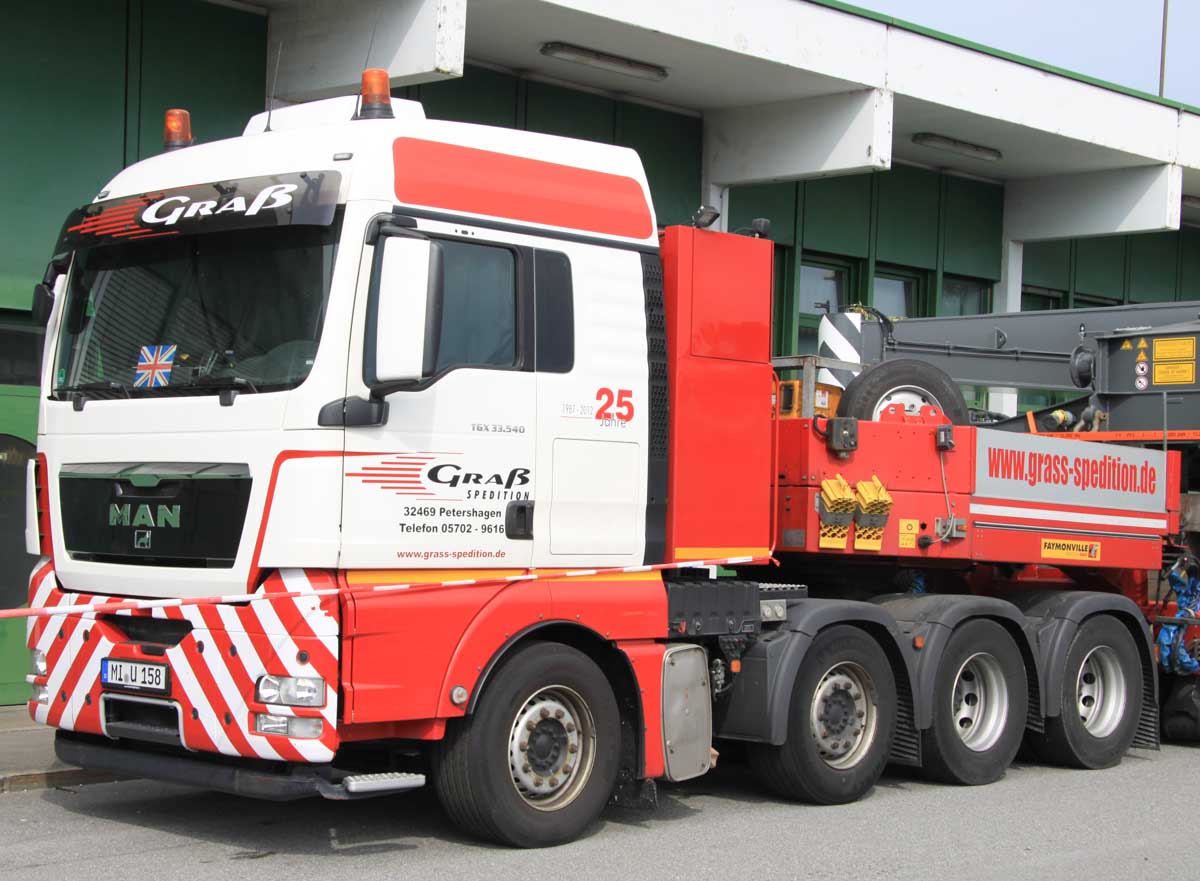 It is a 33 tonne truck that is powered by a MAN D2676 12.4 liter diesel engine with 540 hp. The base of the truck was a 3 axle truck, an additional not-driven pusher axle was added.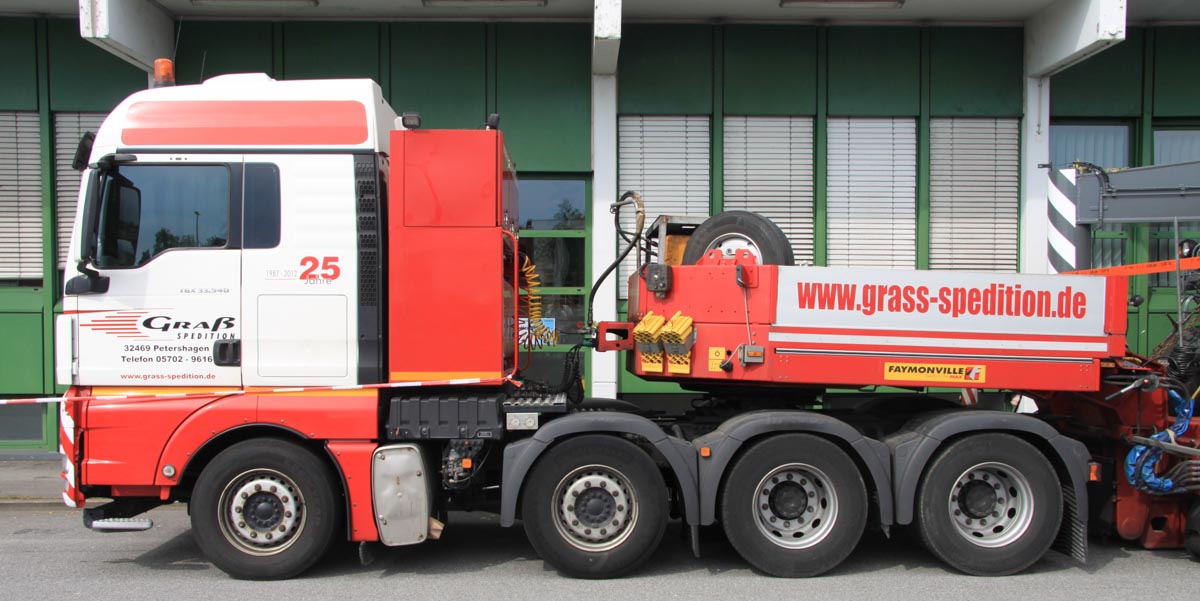 Between the first two axles are the battery and the muffler made.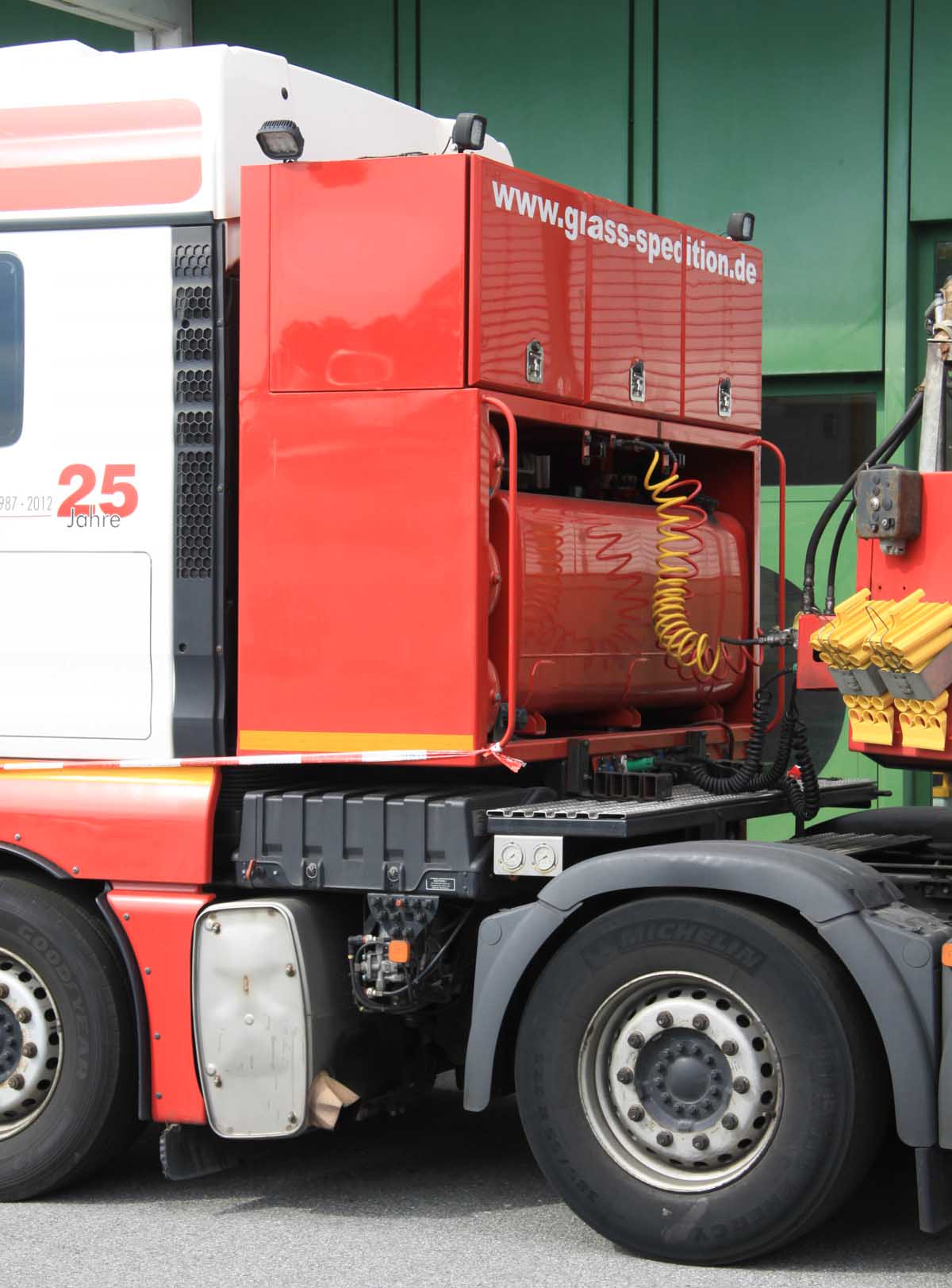 Behind the cabin is a sharp equipment tower made, with a large diesel tank, three airbarrels and three large storage compartments.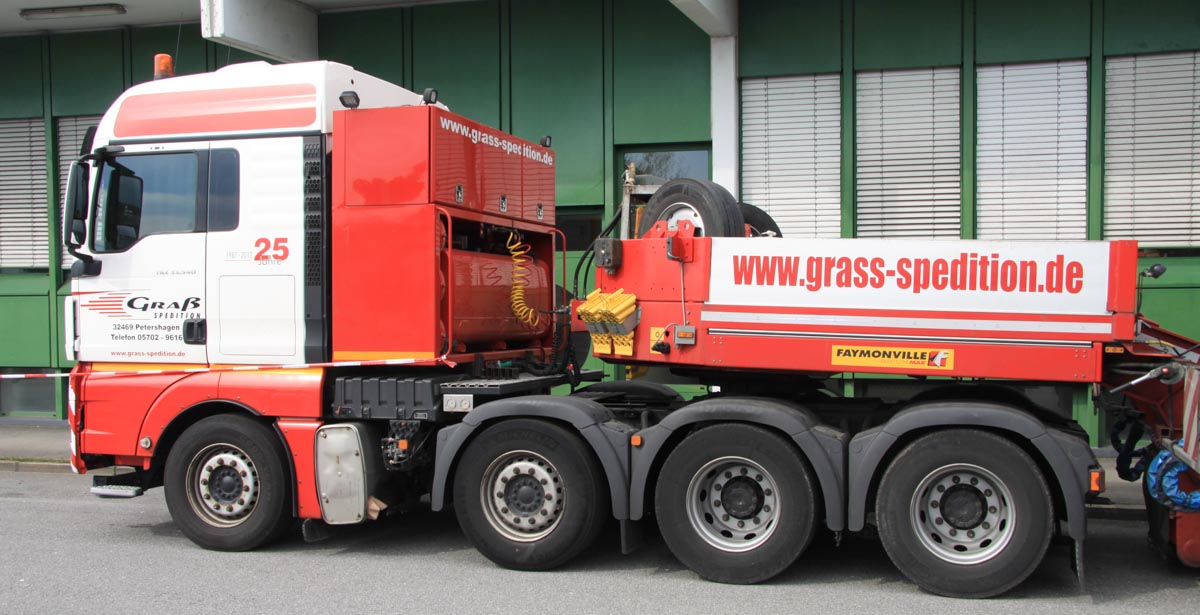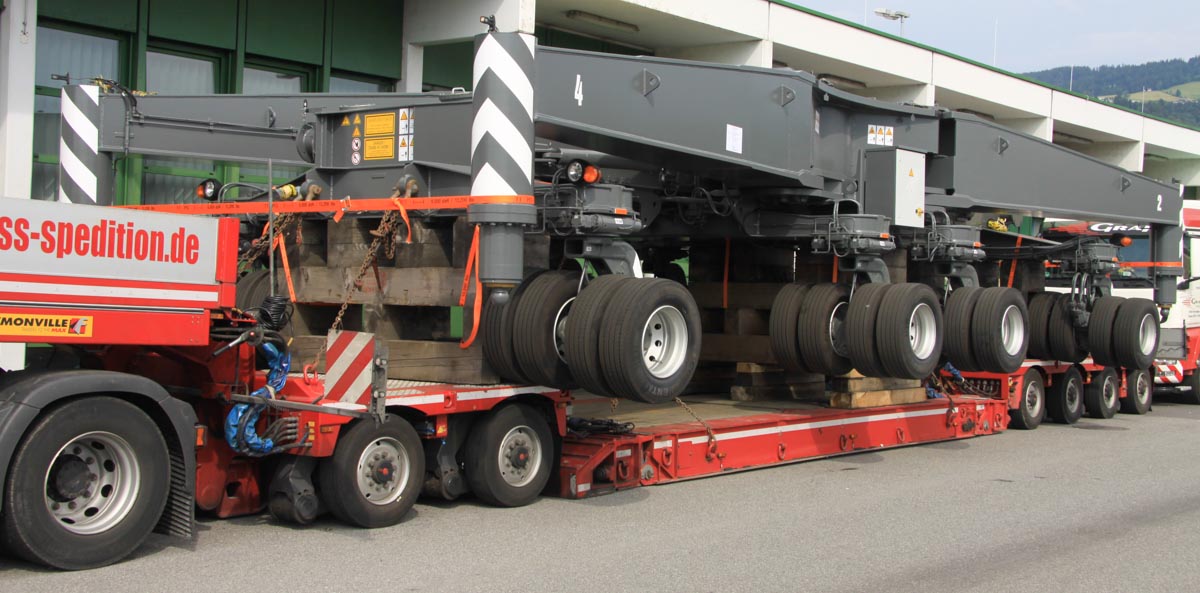 Pulled is a 6 axle Faymonville MegaMAX low loader in 2 bed 4 configuration.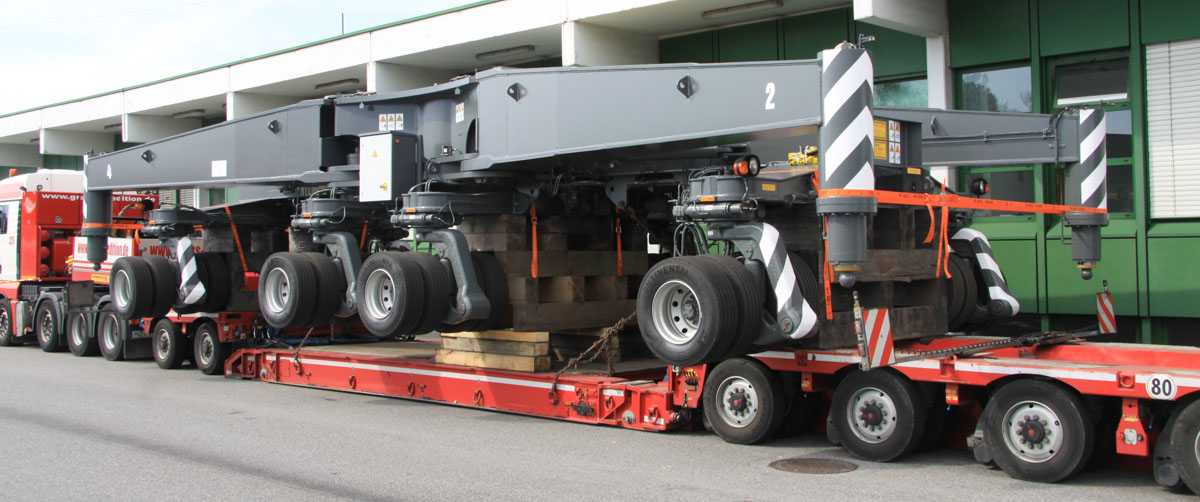 The load is the undercarriage of a Liebherr LHM 180 with destination Sharjah (AE).

The undercarriage of the Liebherr is 13.7 meters long, 5.35 meters wide and 3.45 meters high. The mass is approx. 50 tonnes.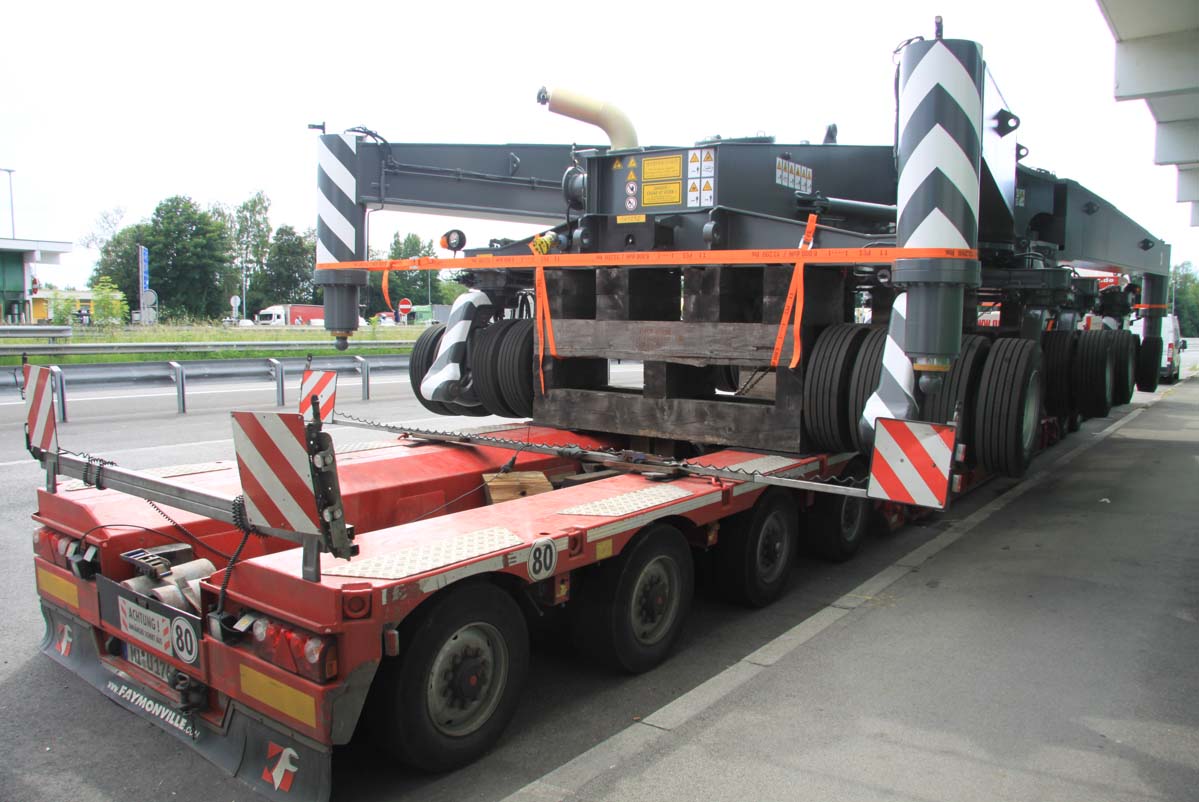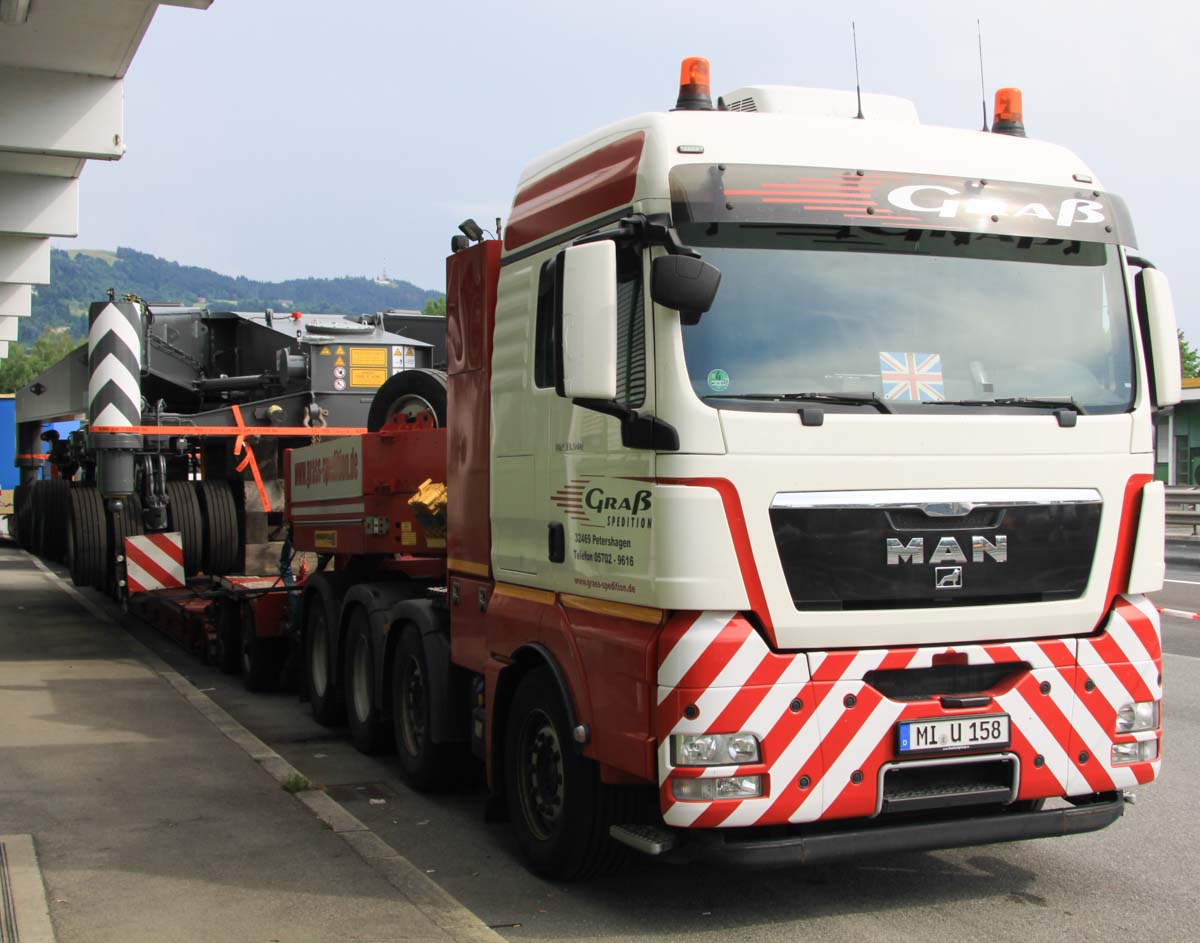 A very sharp combination!
Back to the MAN TGX menu
---
---