MAN TGX 41.680 - Gruber Logistics

This beatiful MAN TGX 41.680 of Gruber Logistics was parked along the highway near Hockenheim (DE). Gruber Logistics is a big transport company with locations in Germany, Austria and Italy.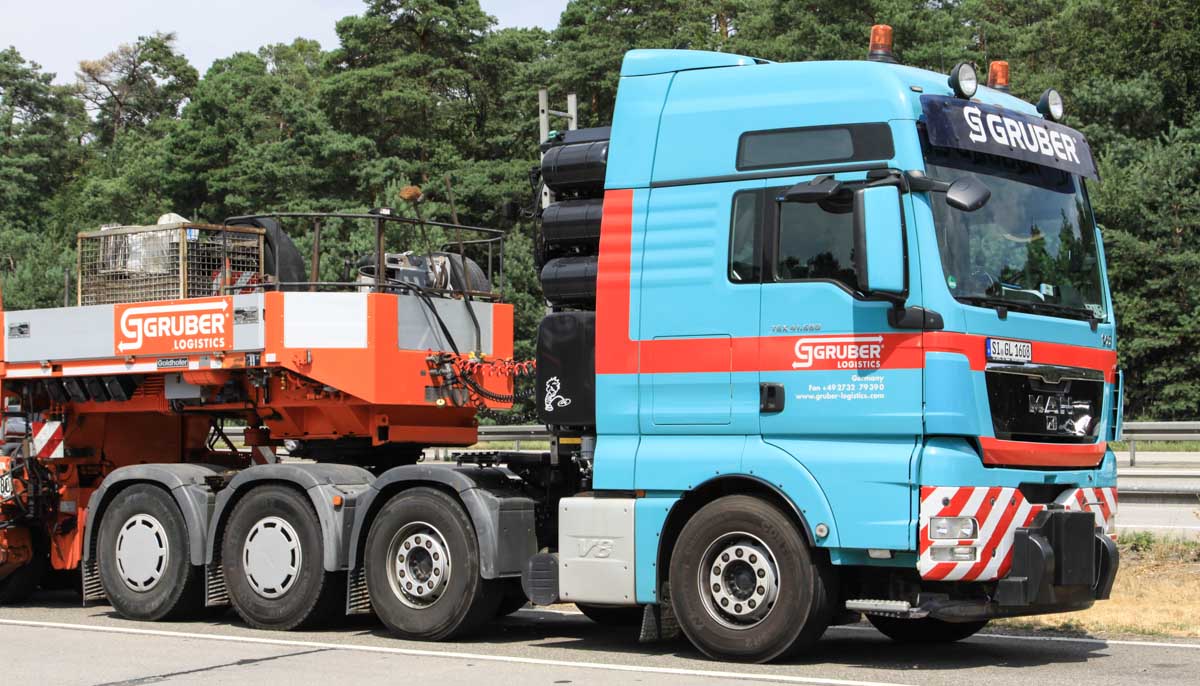 It is a 680 HP truck with a V8 engine and 16.2 litre displacement. The engine has a max. torque of 2700 Nm (1000-1700/min). The two rear axles are driven and the two front axles are steerable.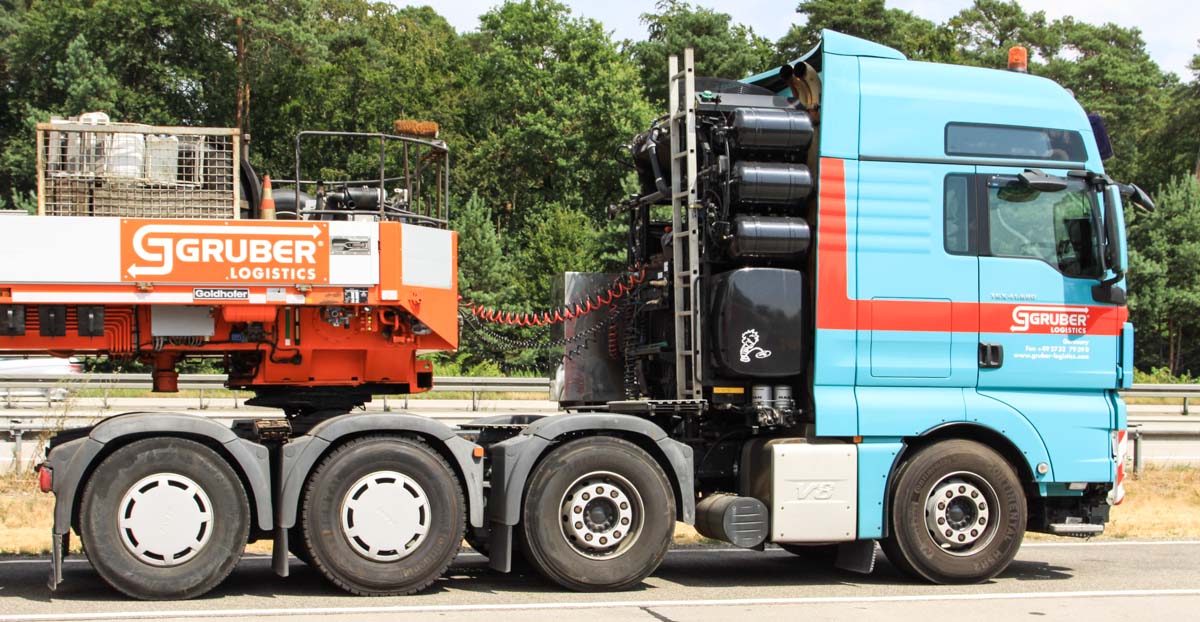 The truck has a 7.7 meter length, a 2.5 meter width and is 3.8 meters height. The trucks weights 14.2 tonnes and with the load on the fifth wheel (26.8) the max. weight of 41 tonnes is reached. The gross combination weight is 250 tonnes.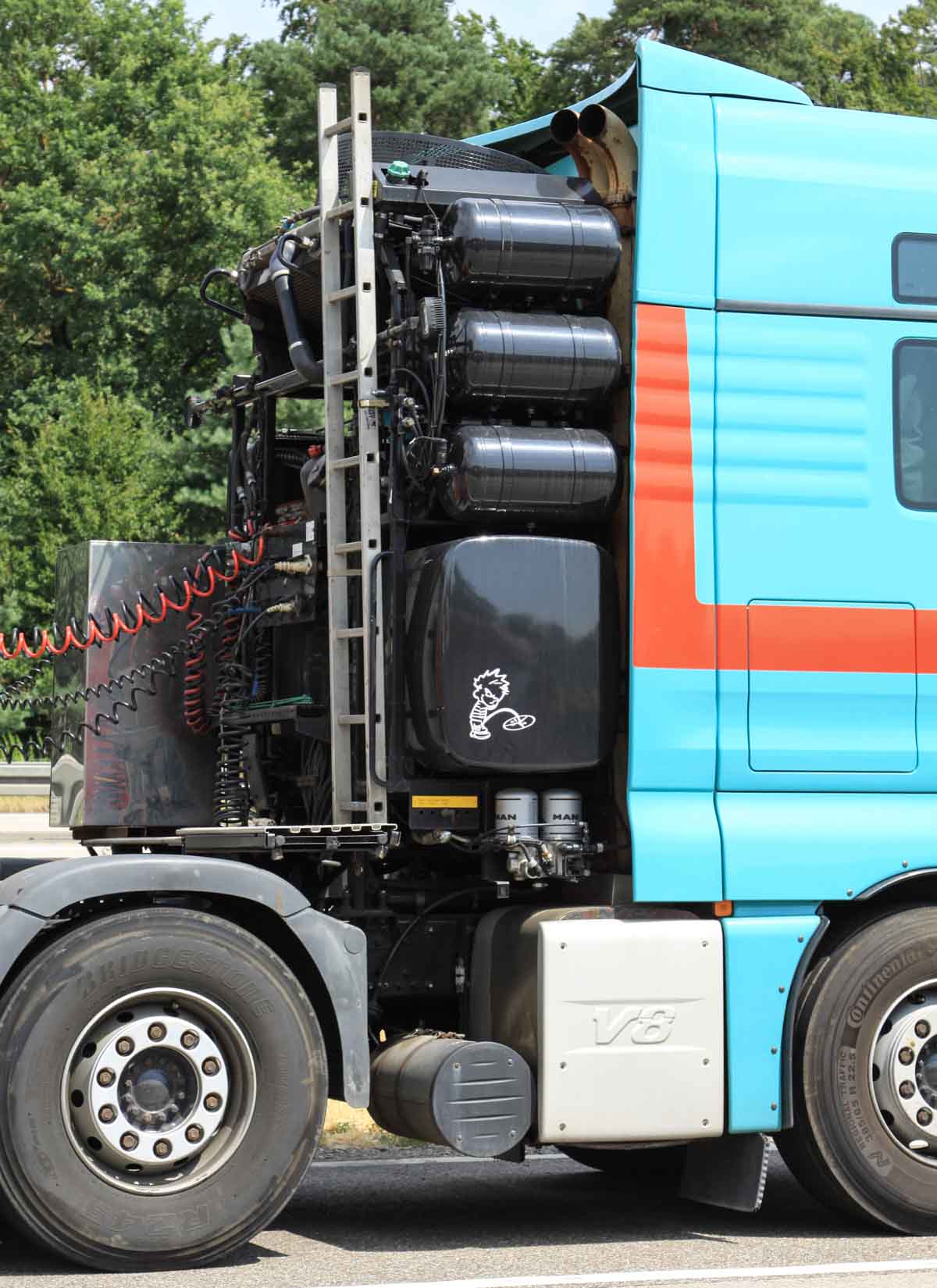 Behind the cab are a big fuel tank (960 litre), a hydraulic fluid tank (300 litre), air barrels and a big cooling system for the hydraulic fluids made.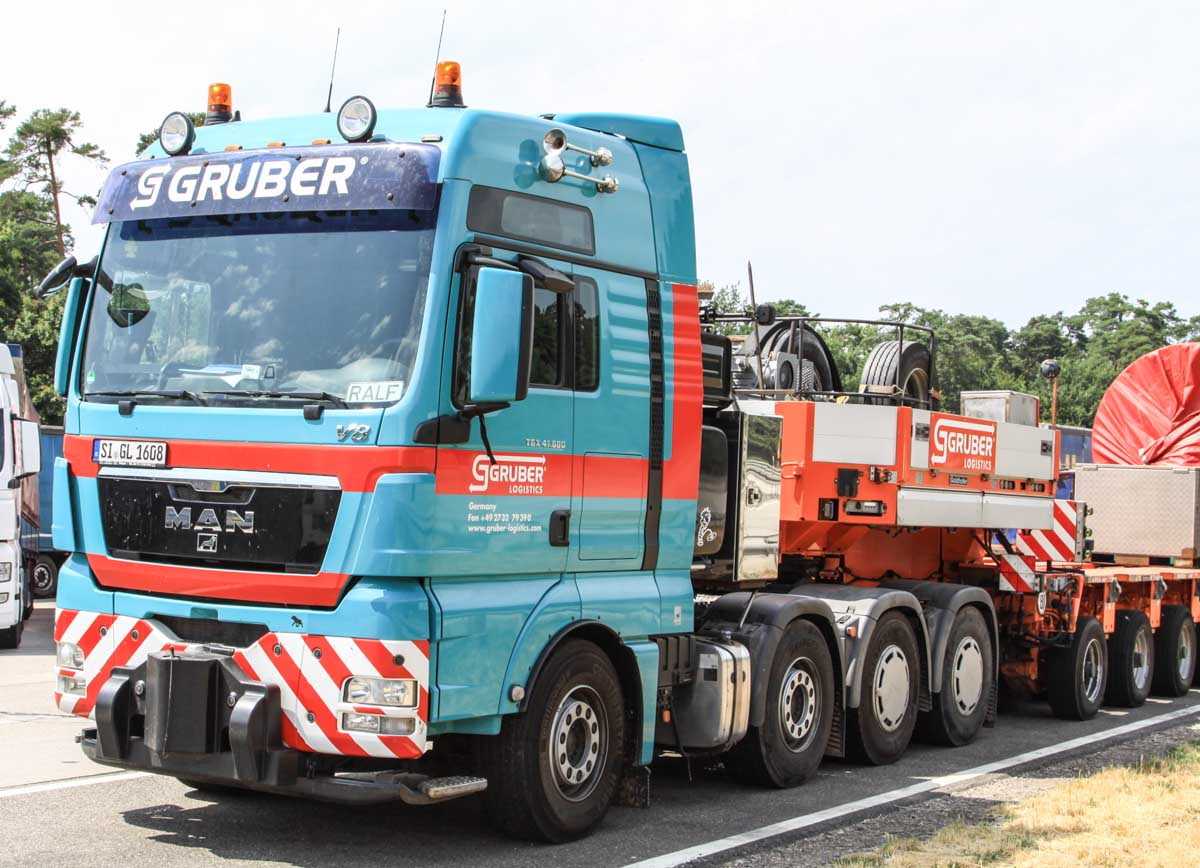 Coupled to the truck was a 12-axle Goldhofer modular trailer from the THP/ET line, assembled out of a gooseneck, 5 axle lines, intermediate bridges and 7 axle lines.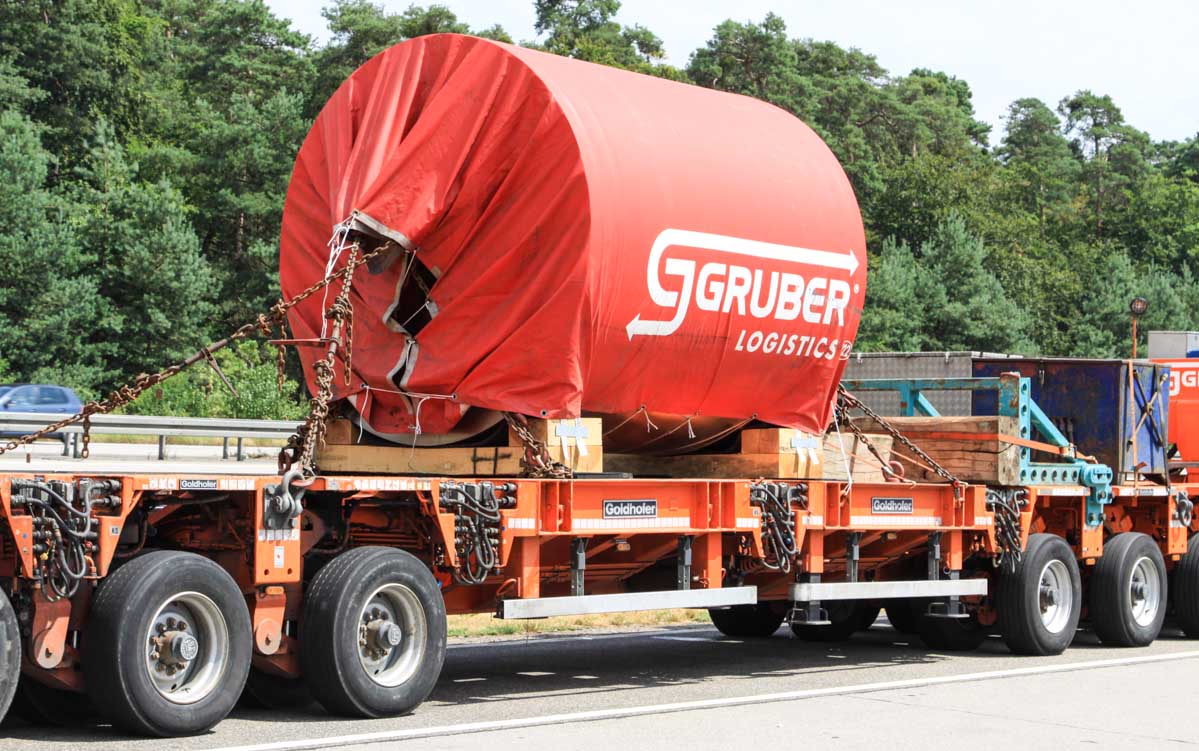 The load is a big steel colli.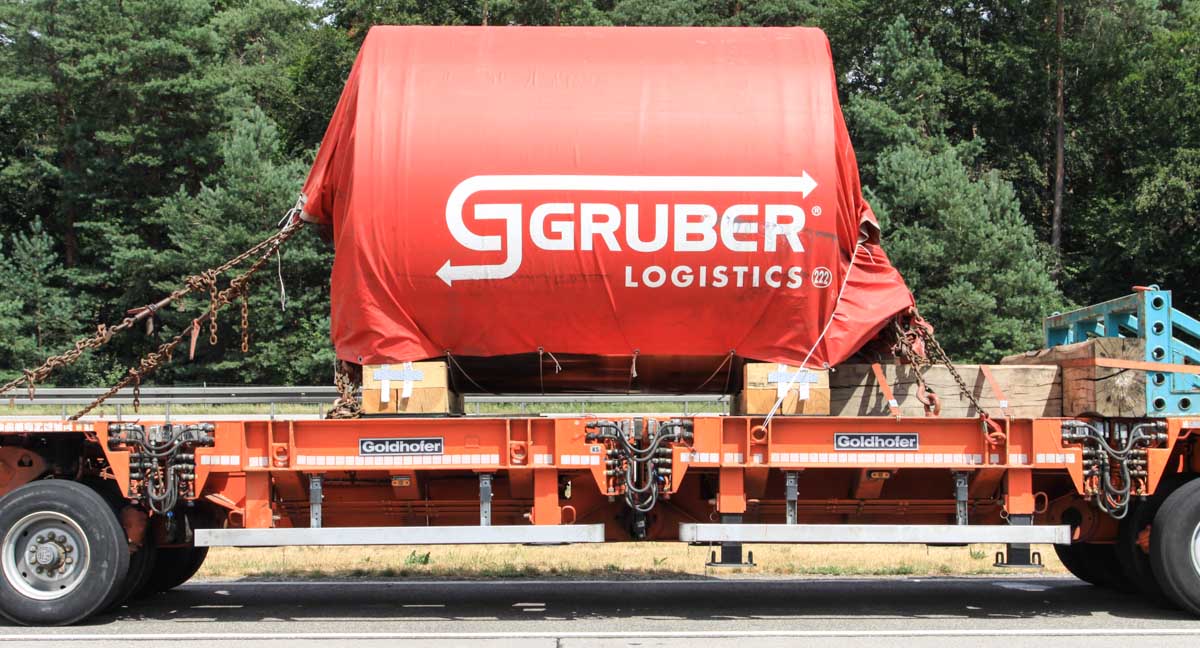 The load is loaded on the intermediate bridges, these bridges are also a product of Goldhofer.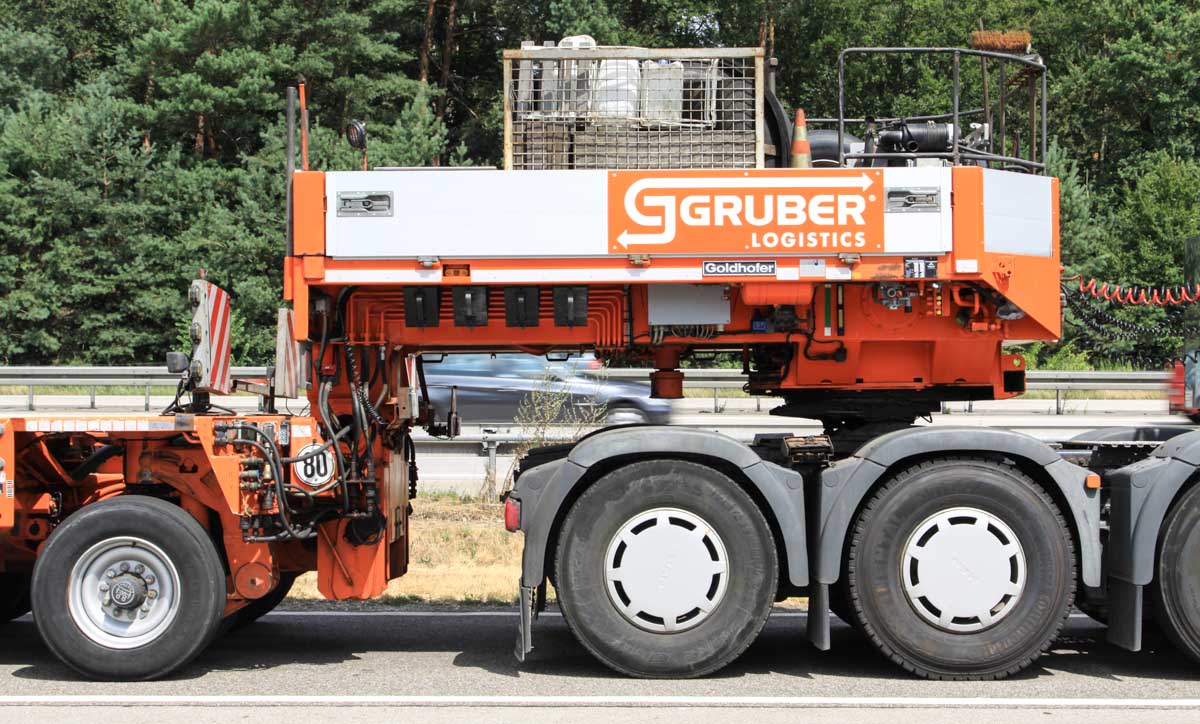 A detail of the gooseneck.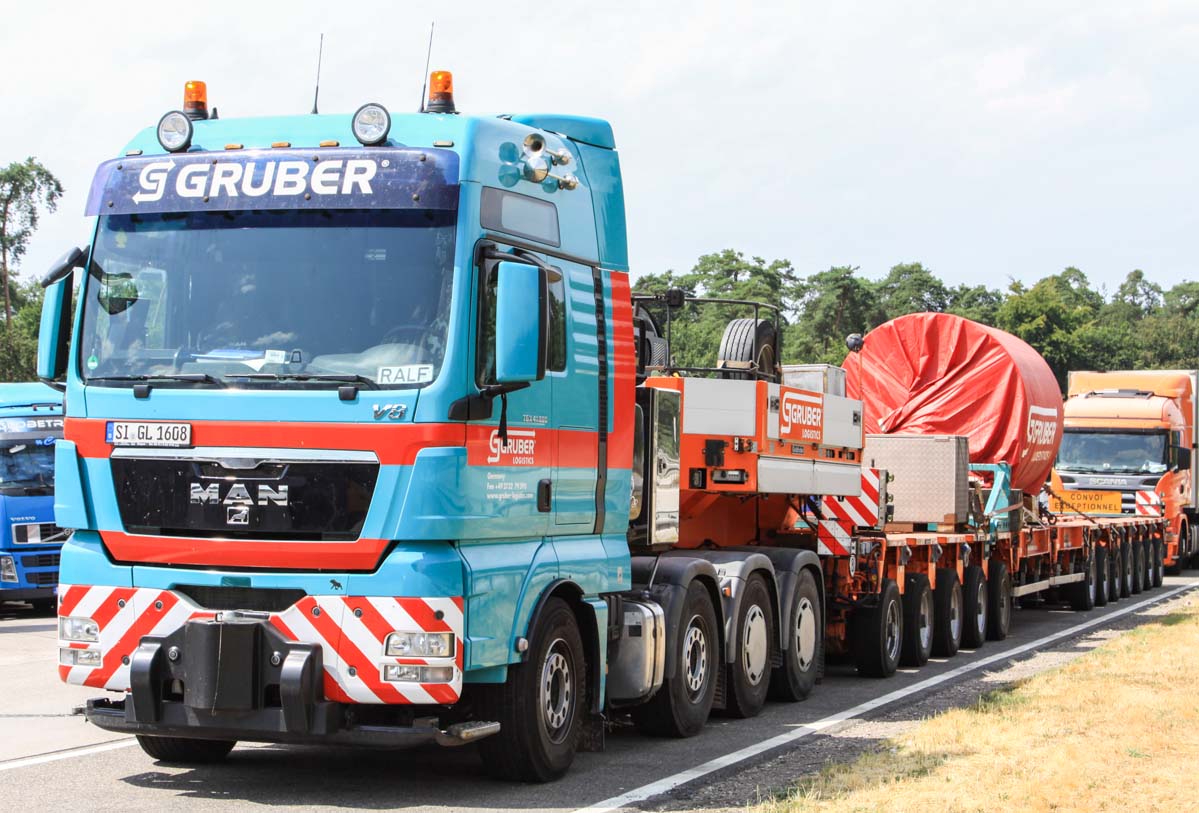 These kind of transports are only aloud to drive at night because of their length and mass.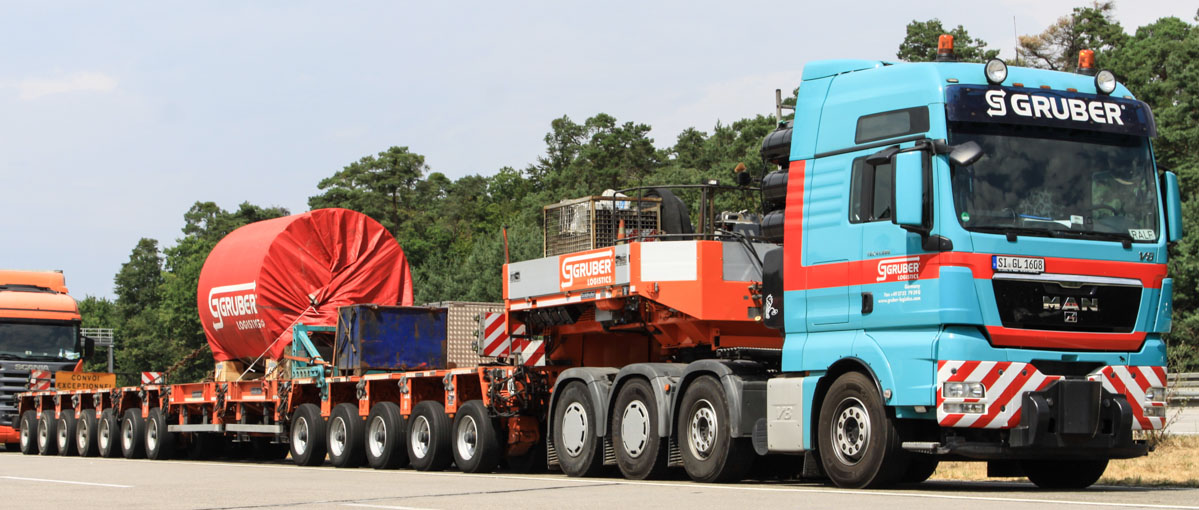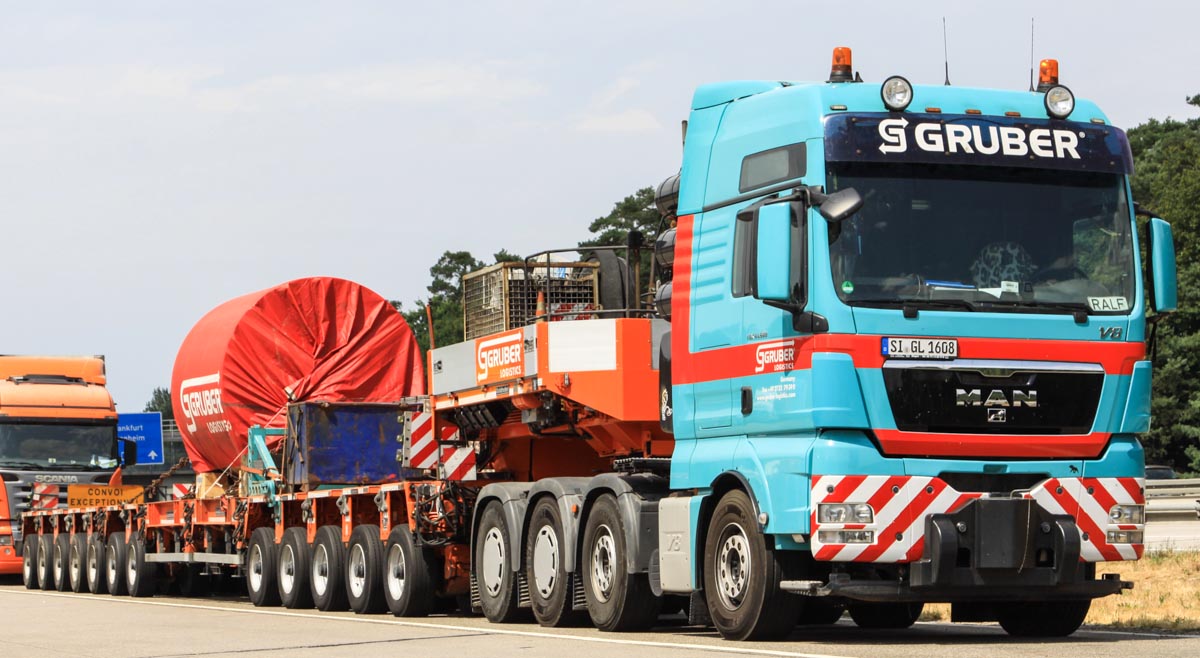 A beautiful combination!
Back to the MAN TGX menu
---
---