MAN TGX 26.480 - Hämmerle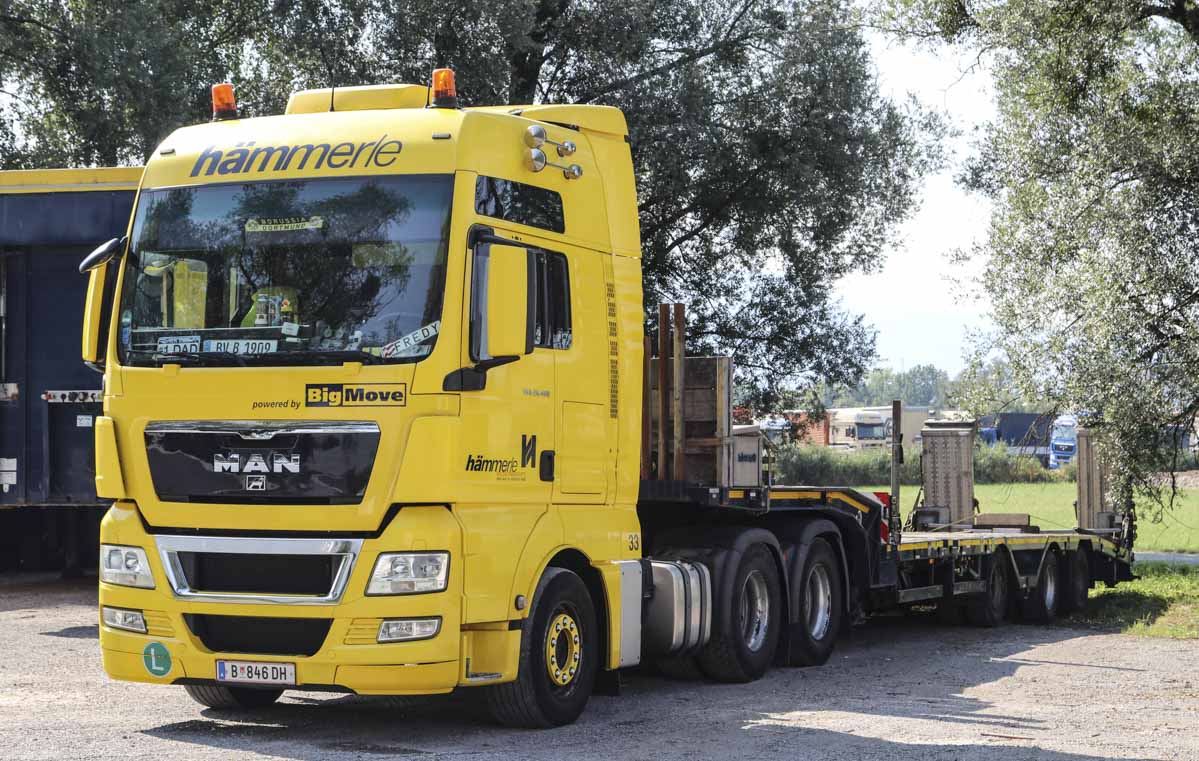 This sharp MAN TGX 26.480 with 3-axle semi low loader of Hämmerle from Hard (AT) stood during a weekend parked on their yard.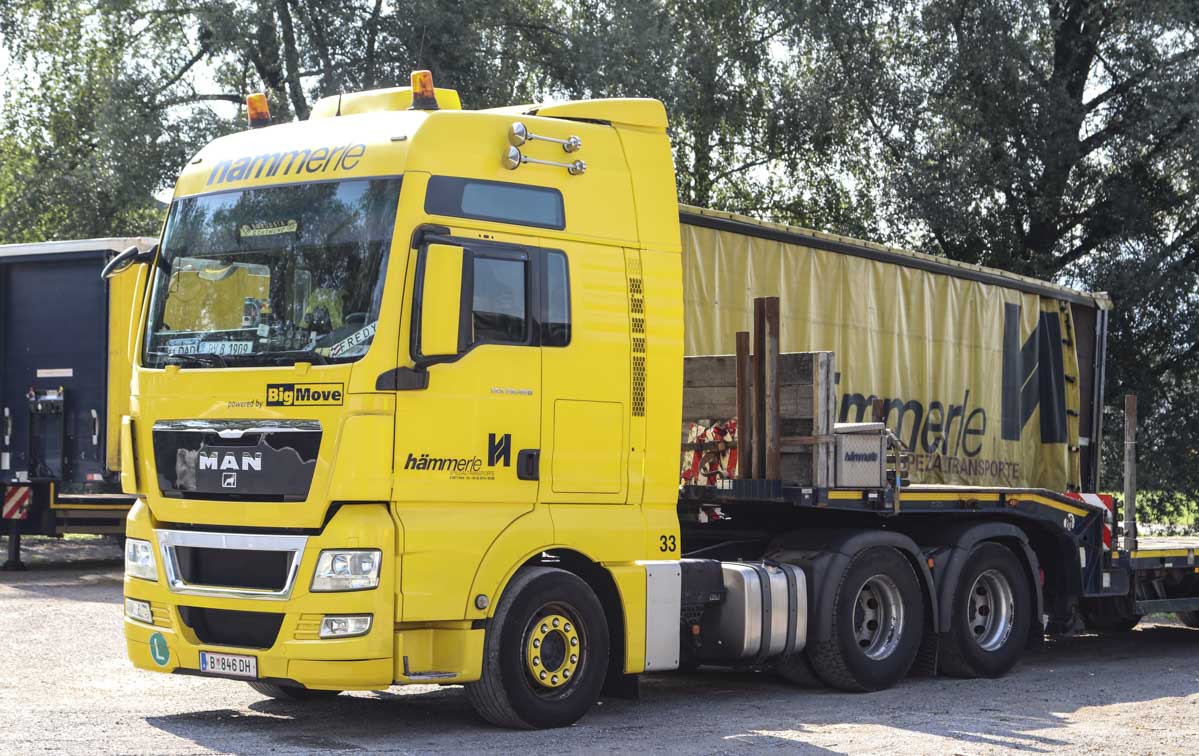 The truck is a MAN TGX 26.480 with 6x4-drive line where both rear axles are driven. The truck is powered by a MAN D2676, a 12.8-liter 6-cylinder diesel engine with a power of 353 kW (480 hp). Behind the front axle are the battery and a diesel tank installed.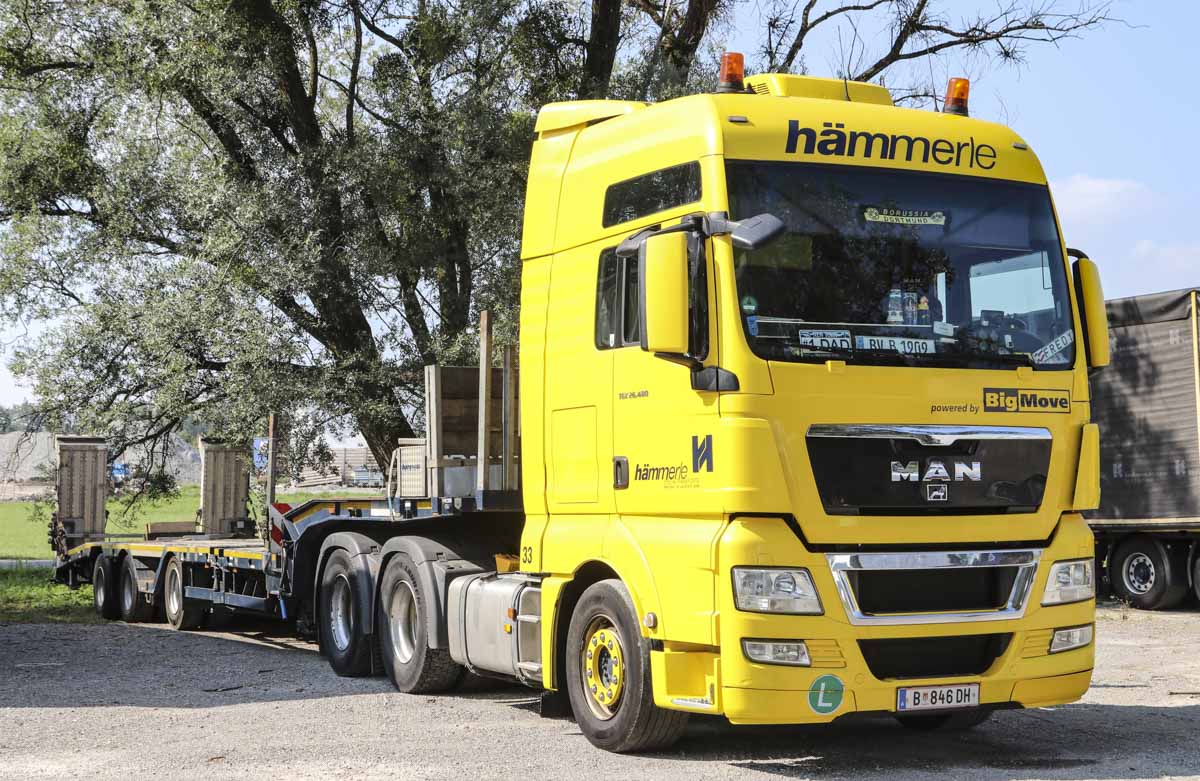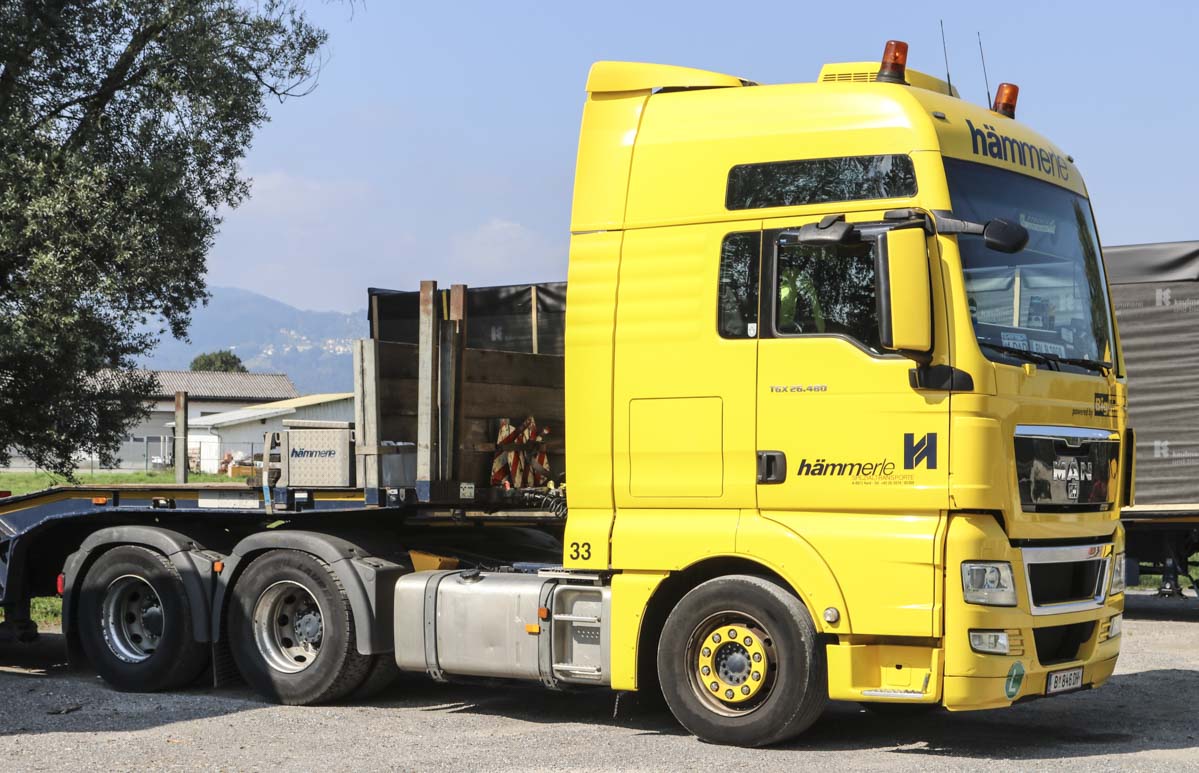 On this side is the large dieseltank behind the front axle installed.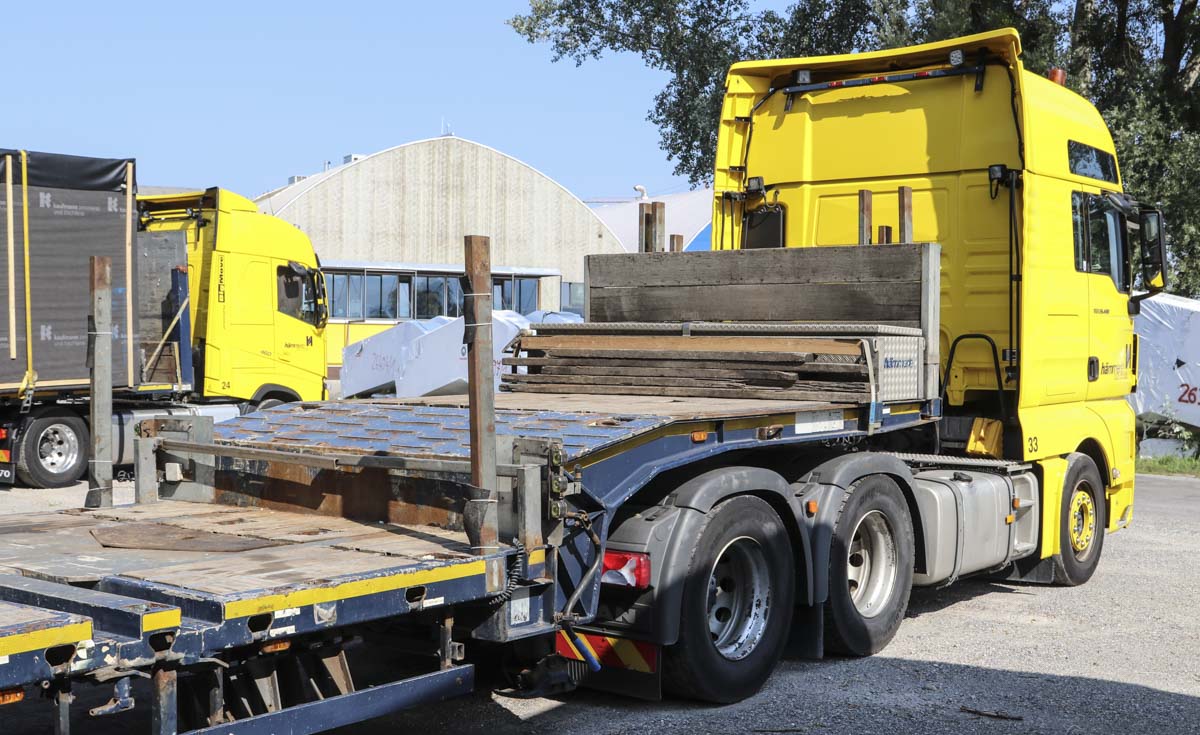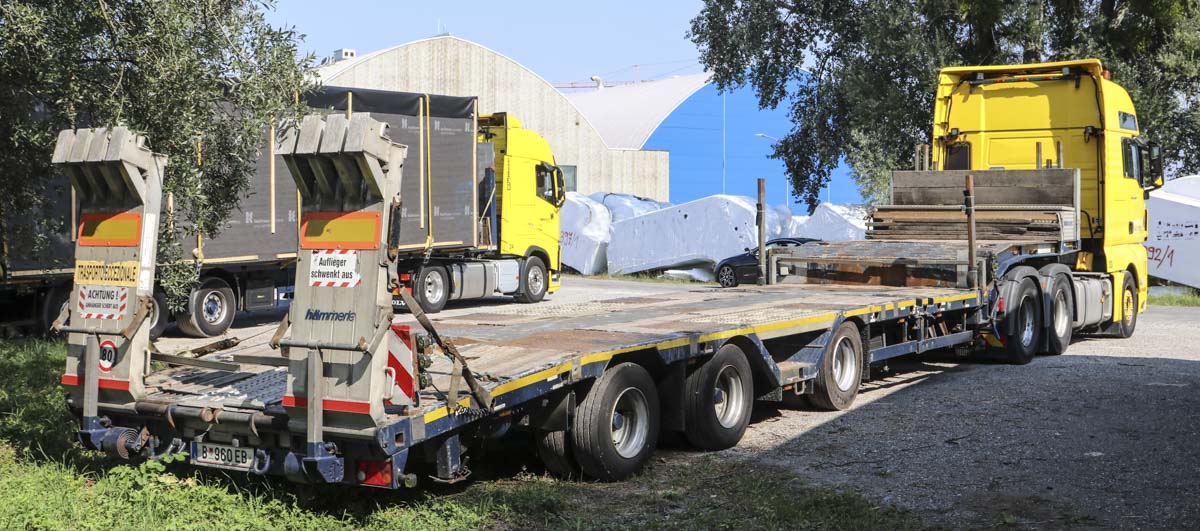 Attached is a 3-axle Meusburger MTS-3 semi low loader with ramps that is 4.6 meters extendable.
Back to the MAN TGX menu
---
---