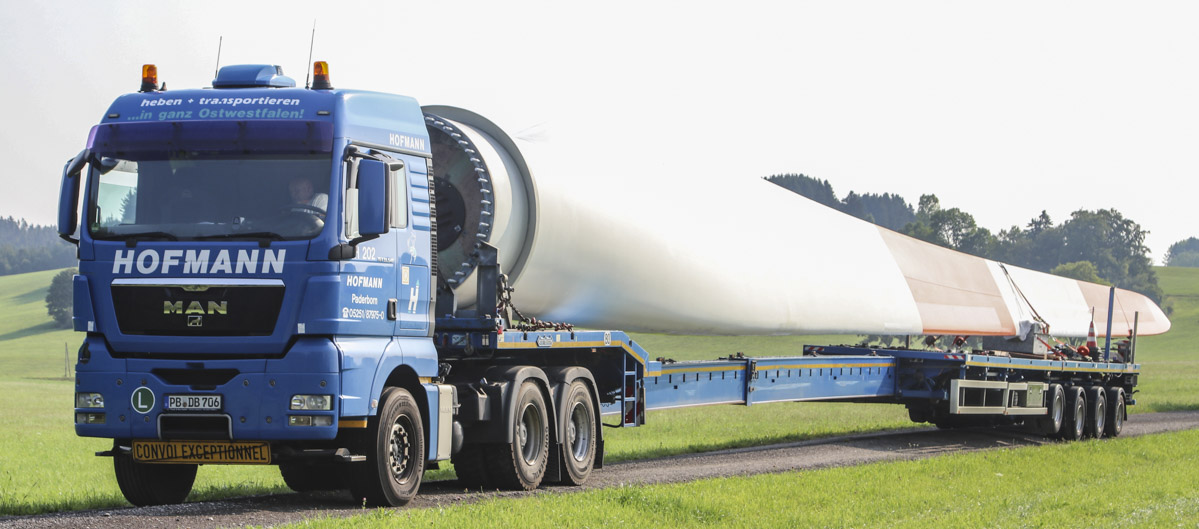 Hofmann from Paderborn (DE) was using in total three of these MAN TGX 33.540 with 4-axle trailers to transport three rotor blades to a wind turbine near Kraftisried (DE). The combinations are waiting here at the entrance of the wind park waiting for the cranes te be erected.

The rotor blades are for a Südwind S-77 wind turbine with a power of 1.5 MW. The blades are approx. 38 meters long.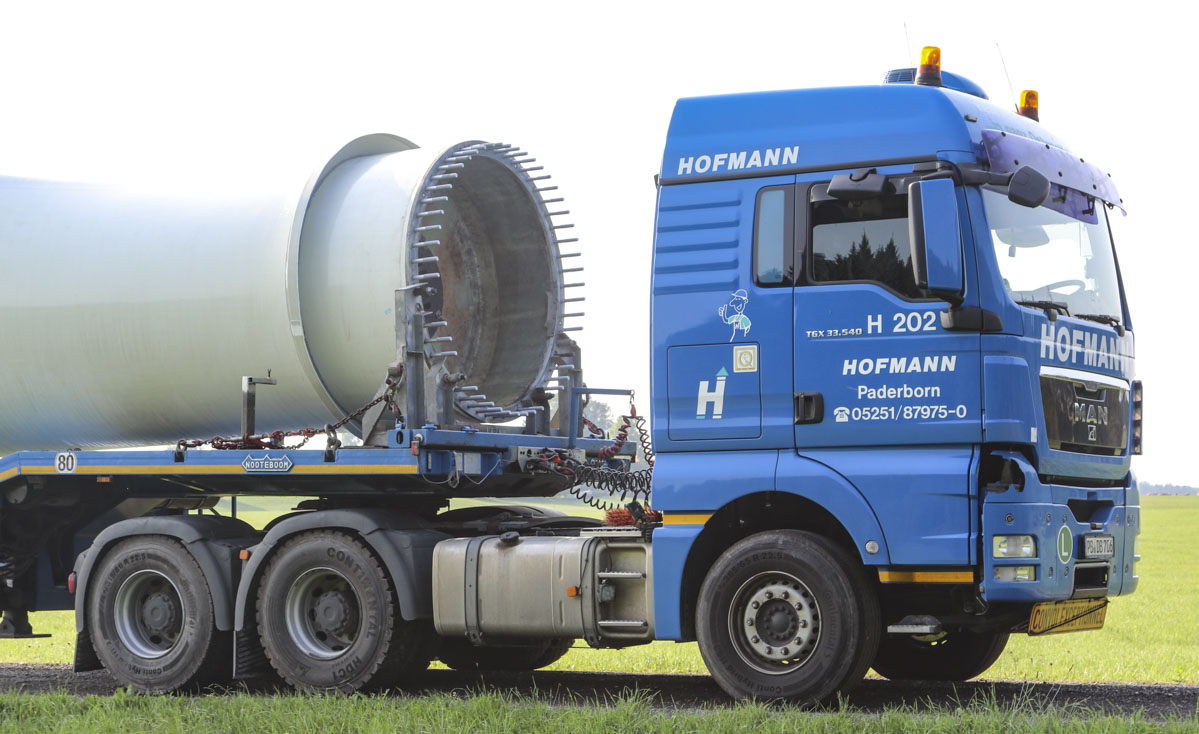 The TGX 33.540 is a 33-tonne truck that is powered by a MAN D2676, a 12.4-liter 6-cylinder diesel engine with a power of 400 kW (540 hp).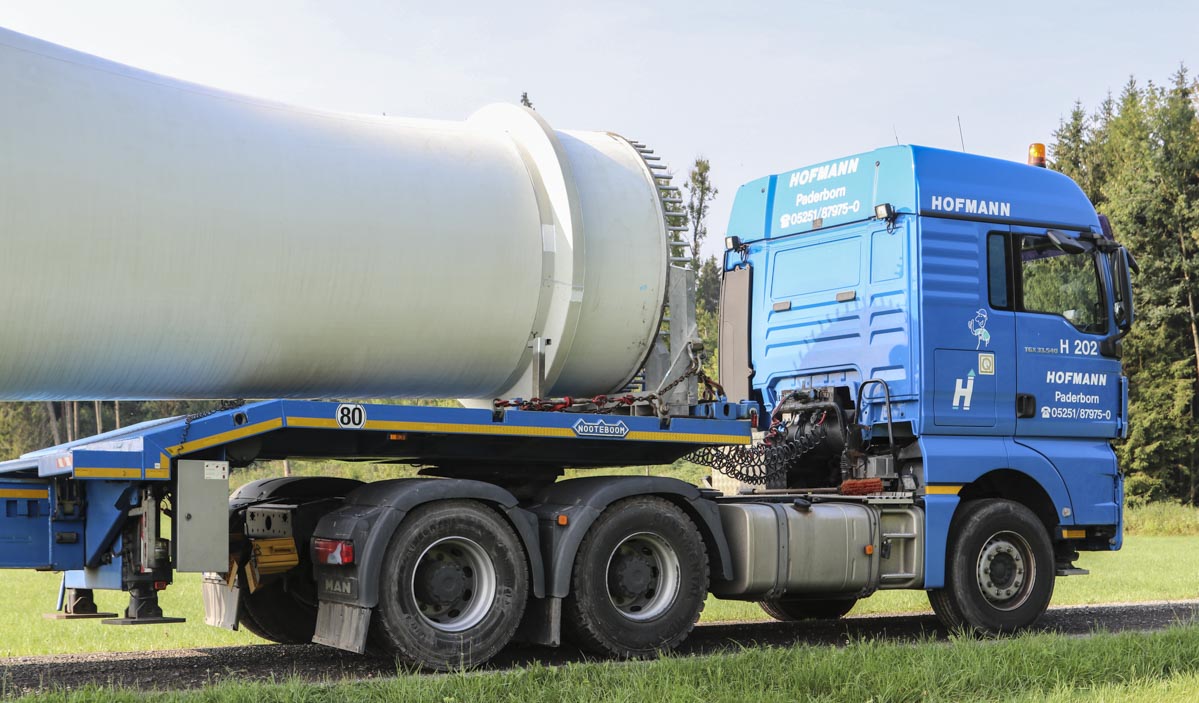 Behind the front axle is the diesel tank installed.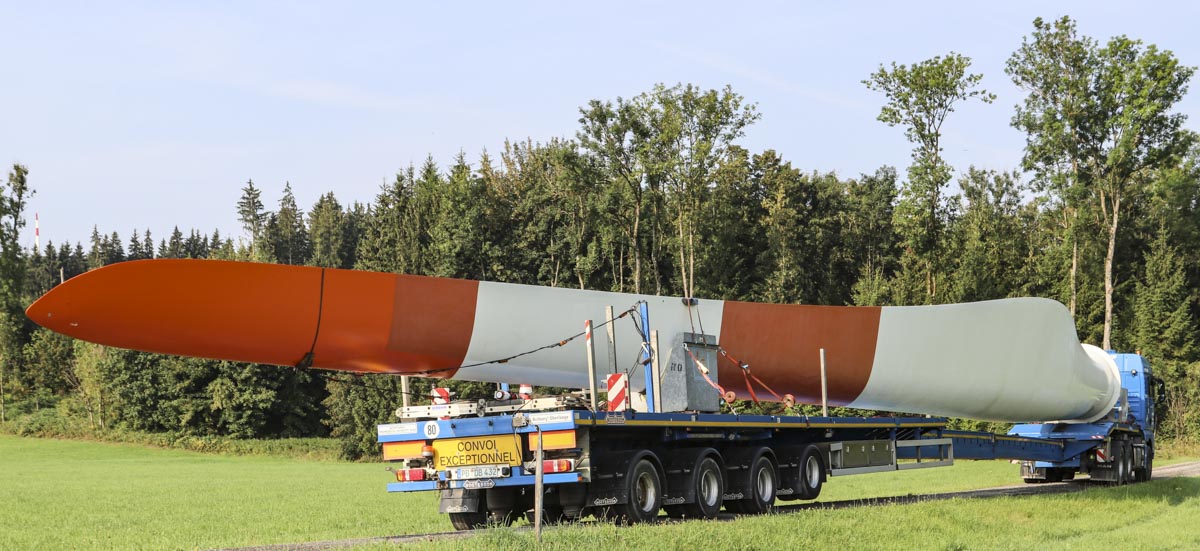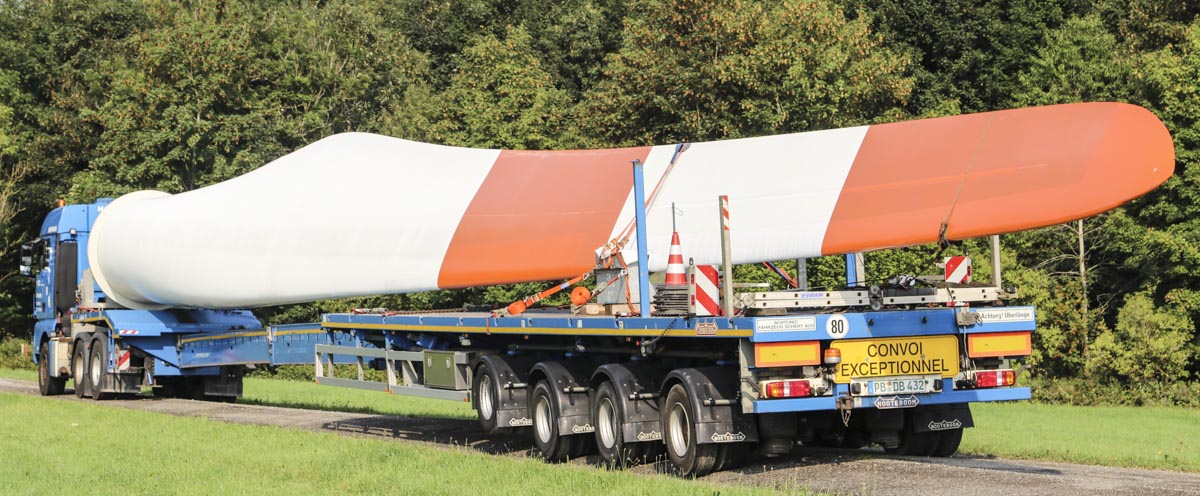 Attached is a 4-axle Nooteboom OVB Telestep trailer. These trailers are designed for the transport of long cargos and have a maximum length of 55.5 meters.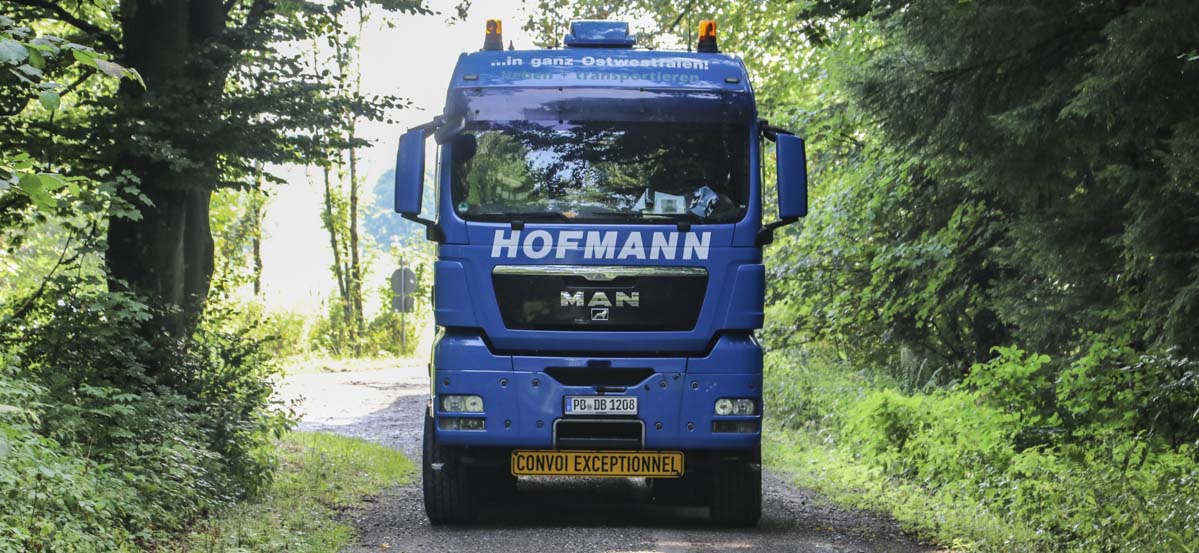 The combinaties are driving now to the cranes, the wind turbine is erected in a forest.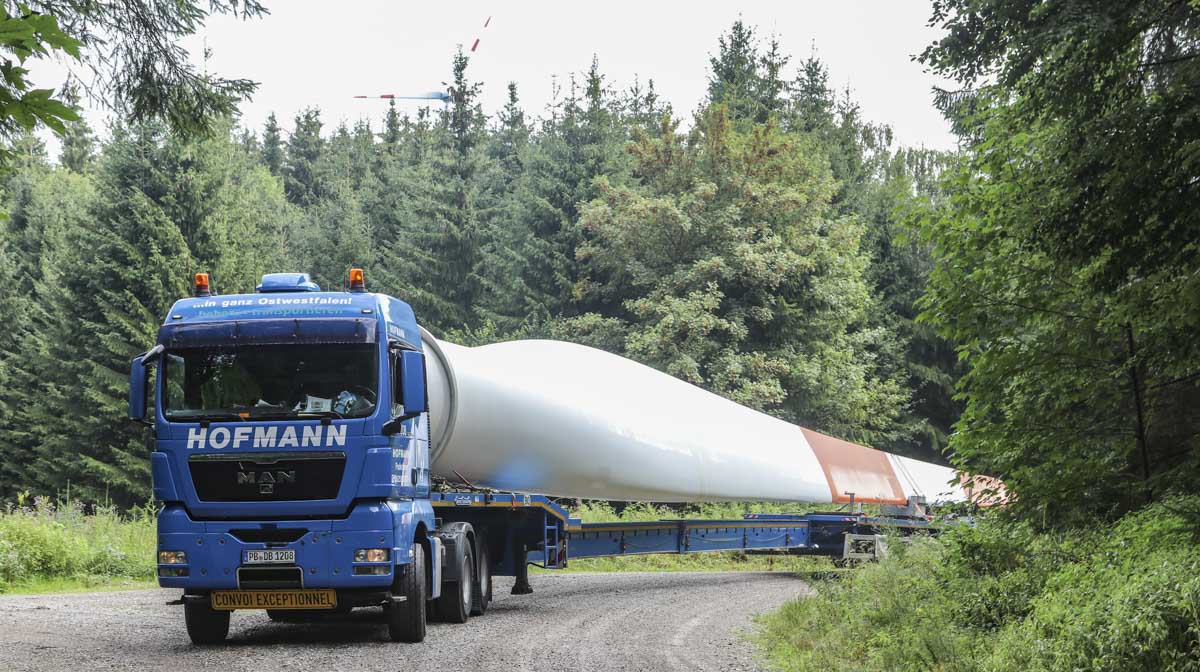 The first section of the road is easy, the gravel tracks can be driven easily. The four axles of the trailer are all steerable.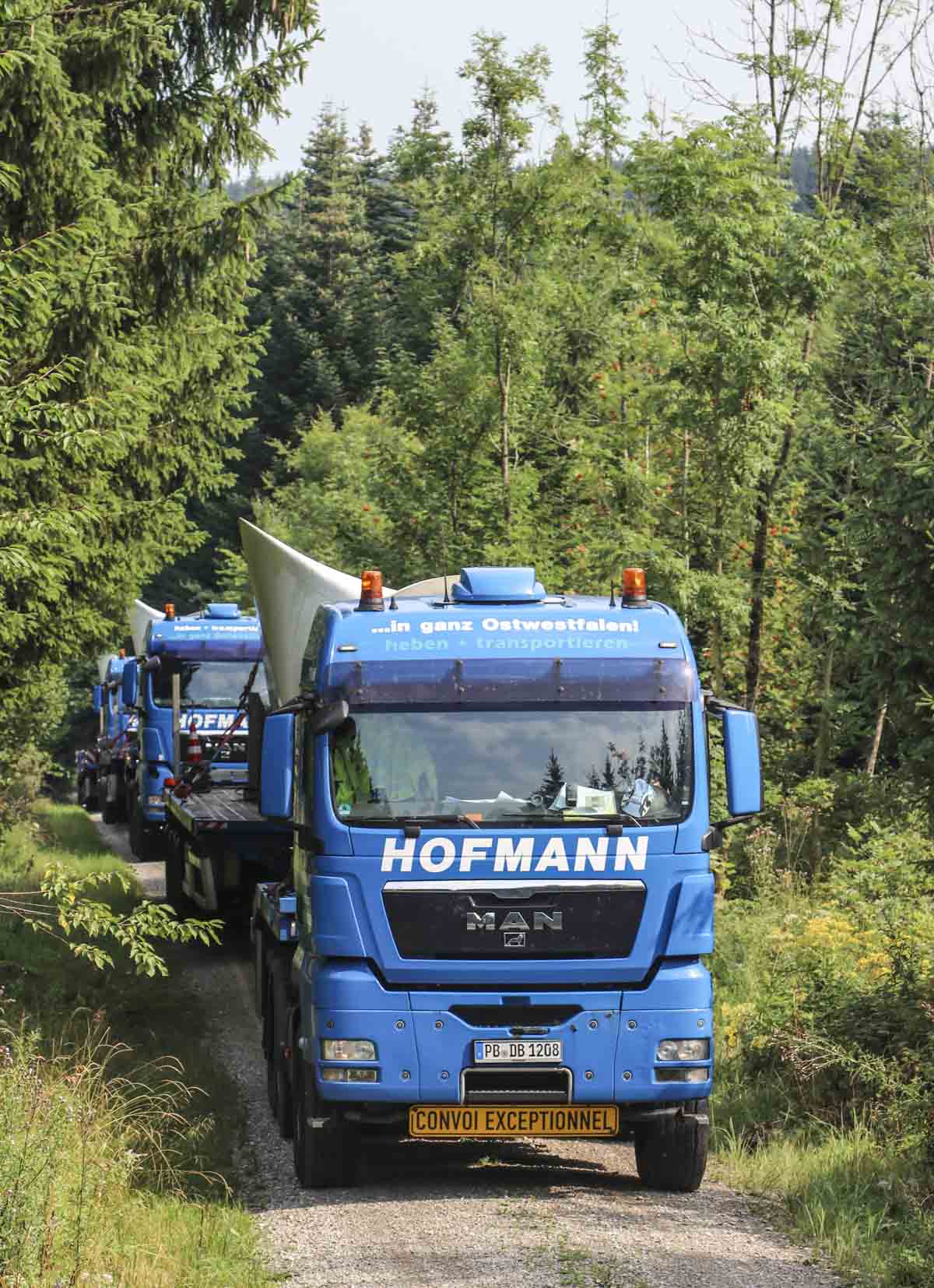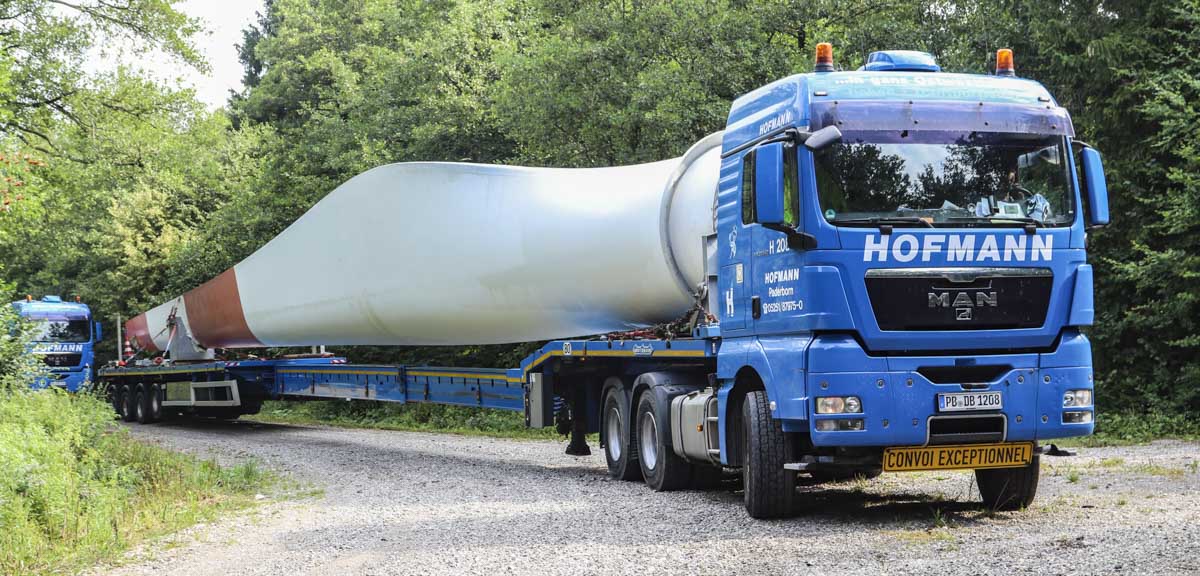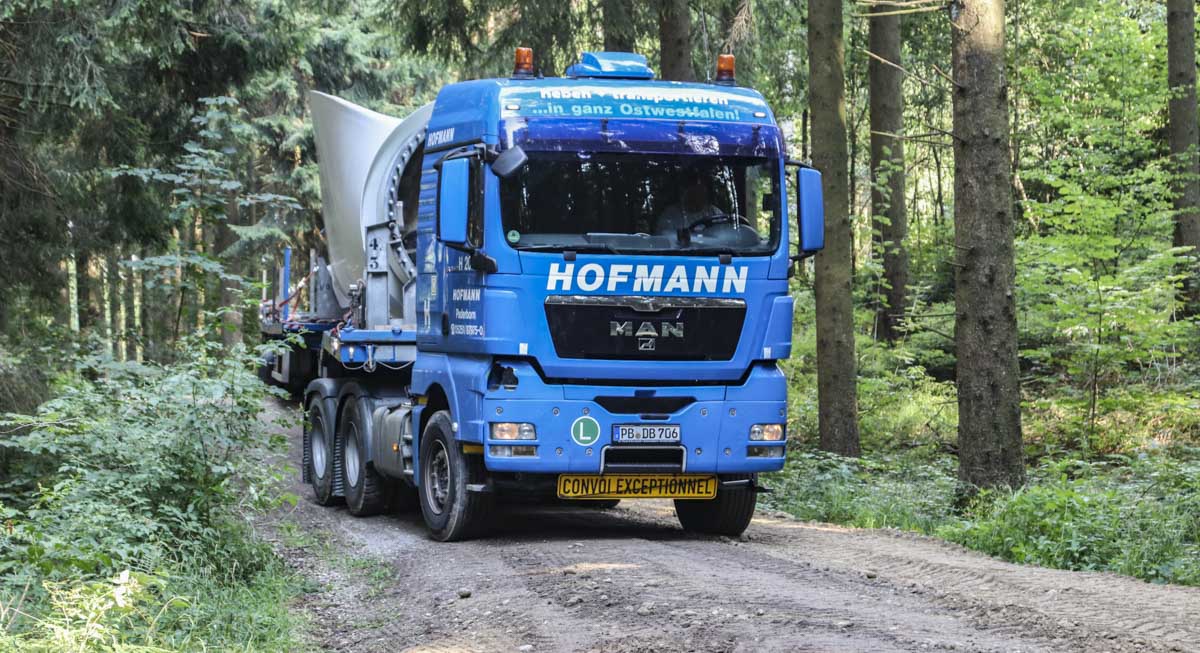 The more deeper they are entering the forect, the worse the tracks are getting! In between are the tracks leveled and widened.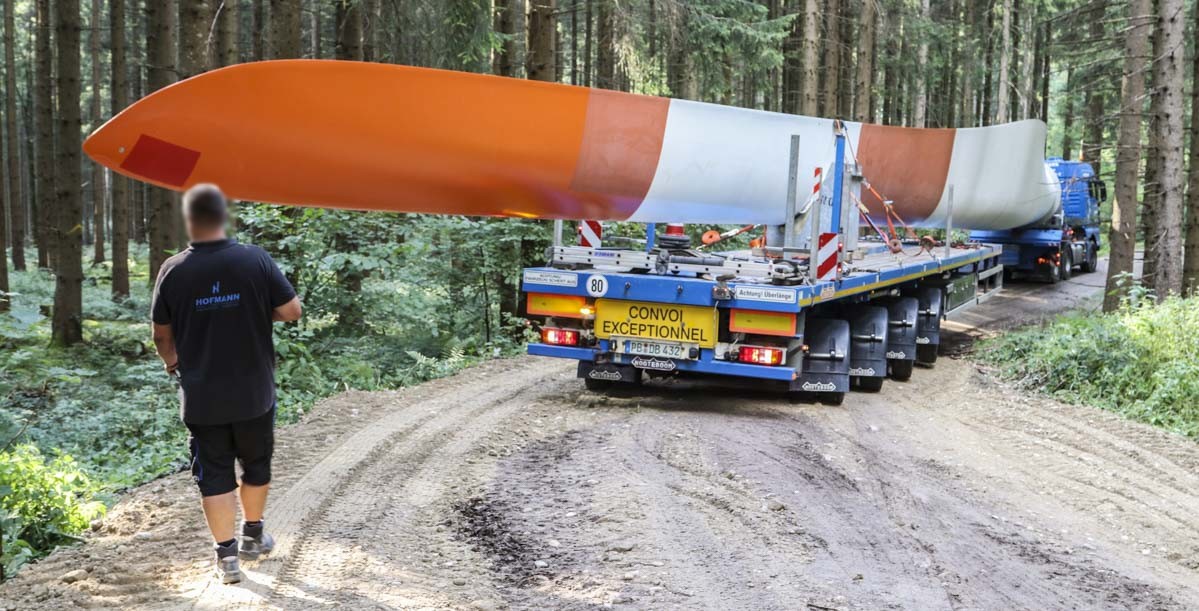 The trailer is operated by remote control.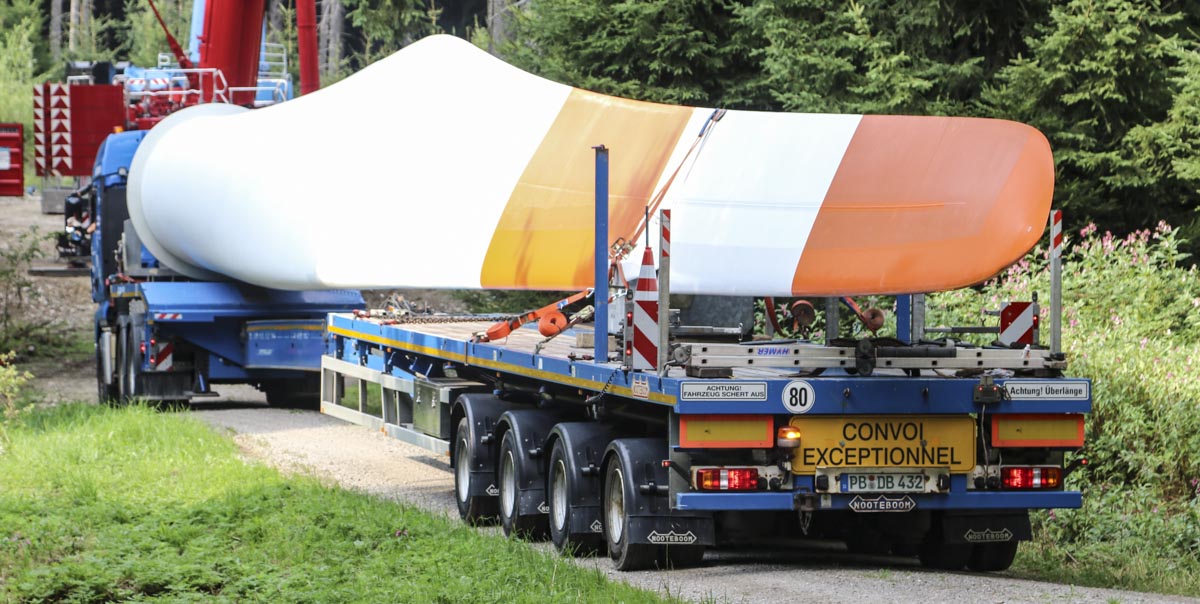 The cranes are finally reaced, the combination will be unloaded there. Very impressive helmsmanship by the drivers of Hofmann!
Back to the MAN TGX menu
---
---