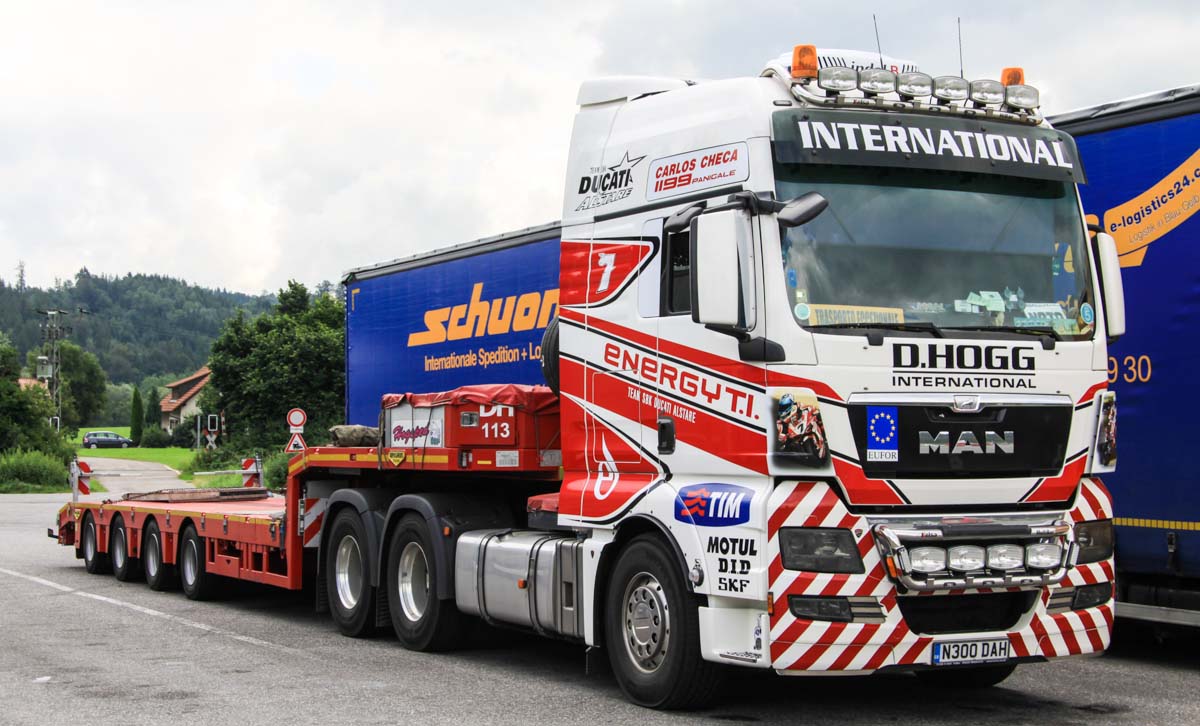 The sharp MAN TGX 26.540 of D. Hogg from Matlock (GB) stood parked during the weekend on a parking along the A96 near Aichstetten (DE).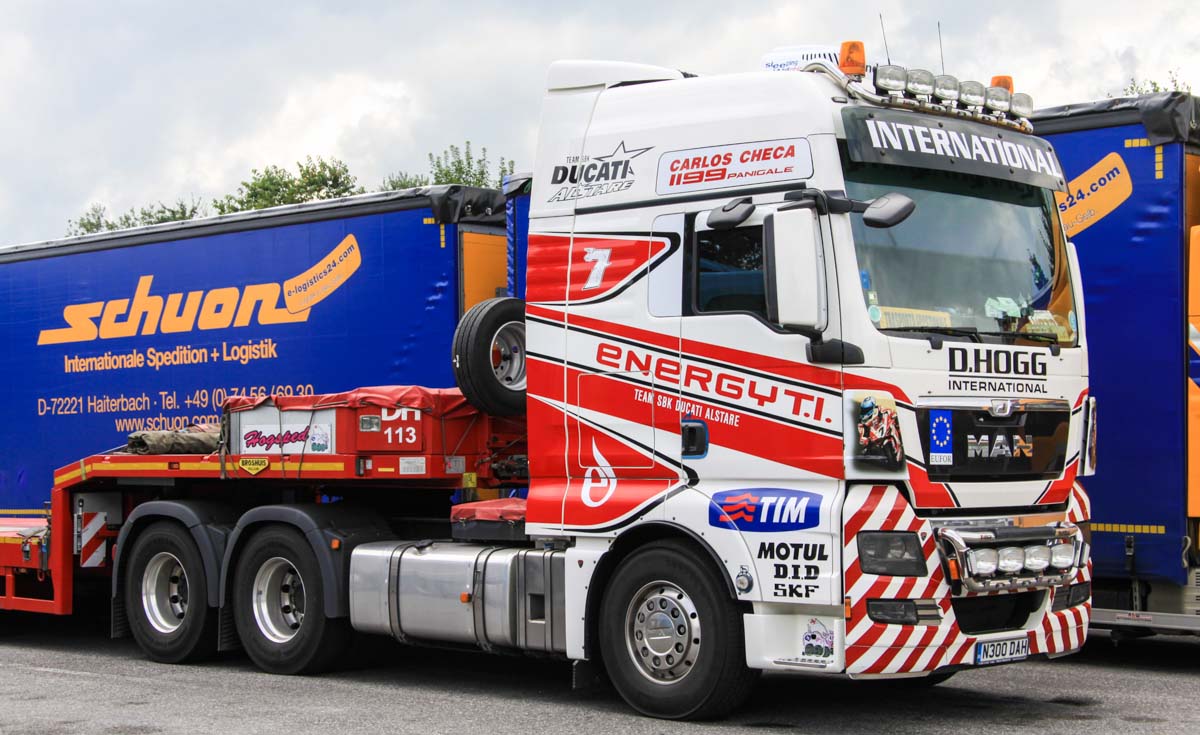 It is a 3 axle truck with 6x4 drive line. The last two axles are powered by the MAN D2676 12.4 liter 6-cylinder diesel engine with 540 hp.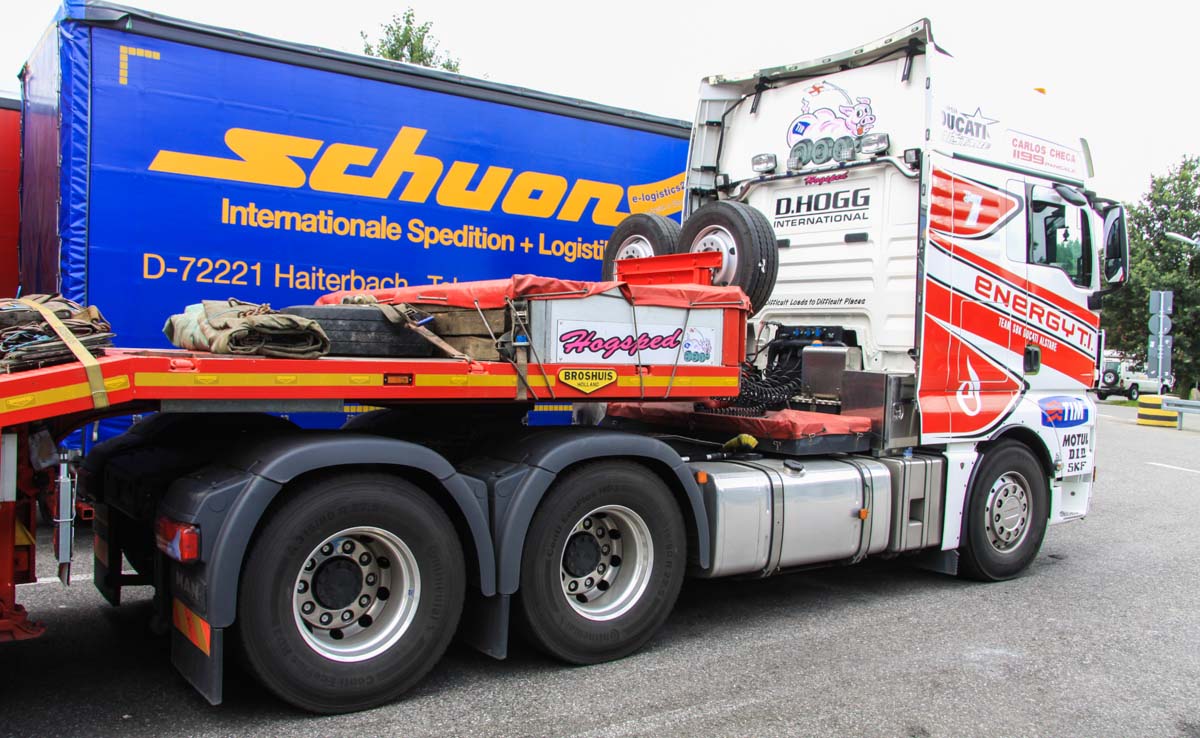 Behind the front axle are the diesel tank and the AdBlue tank installed.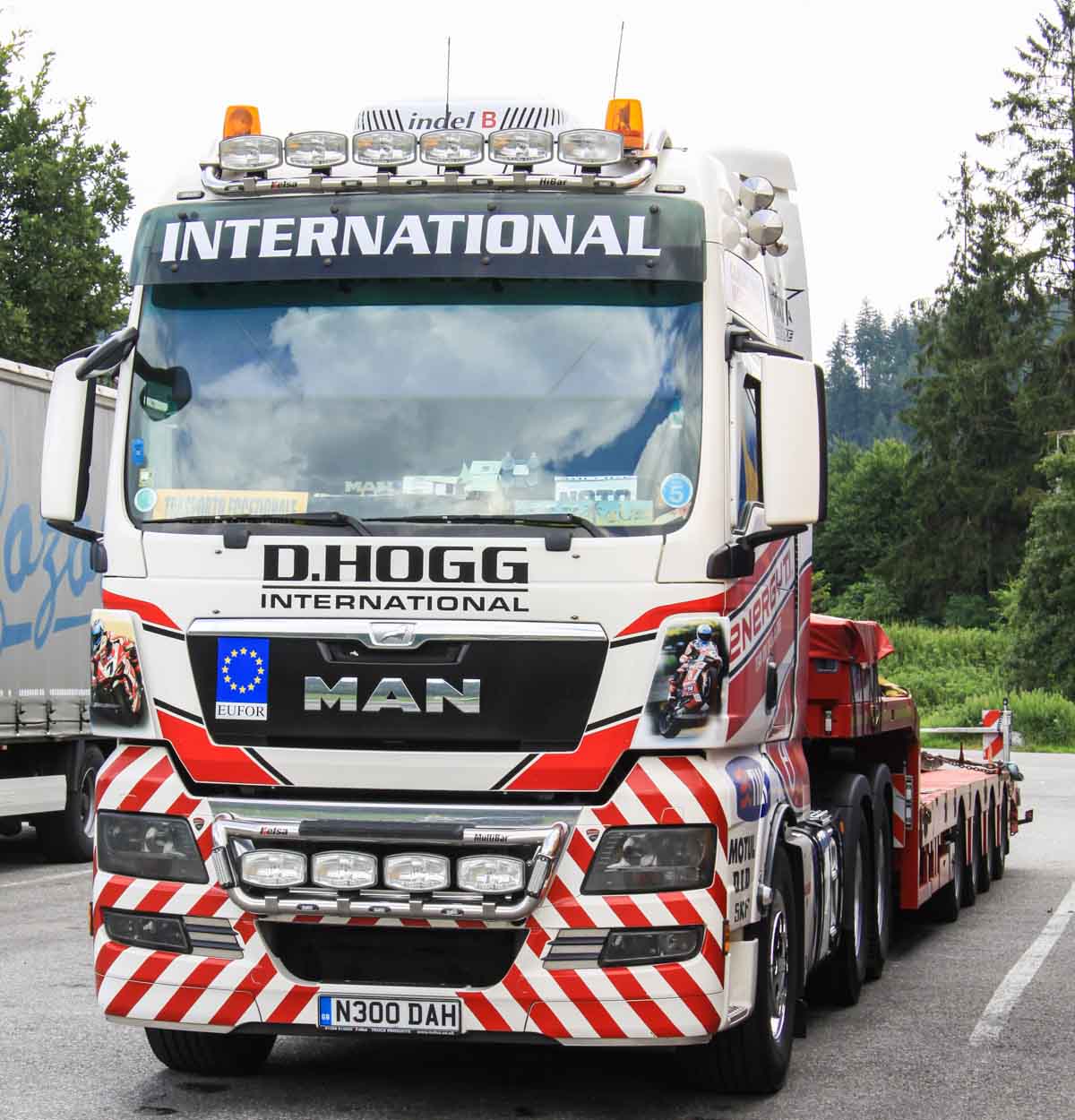 The many stickers on the truck are refering to motor racing. D. Hogg has another TGX 26.540 in operation, but in standard Hogg colors; grey with a red/blue band.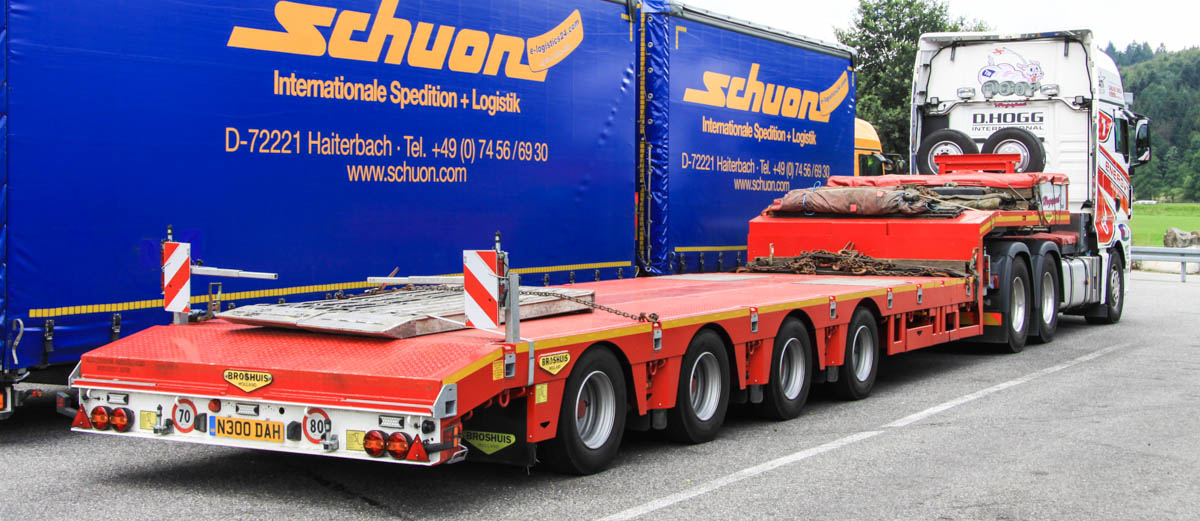 Attached is a 4 axle Broshuis semi low loader.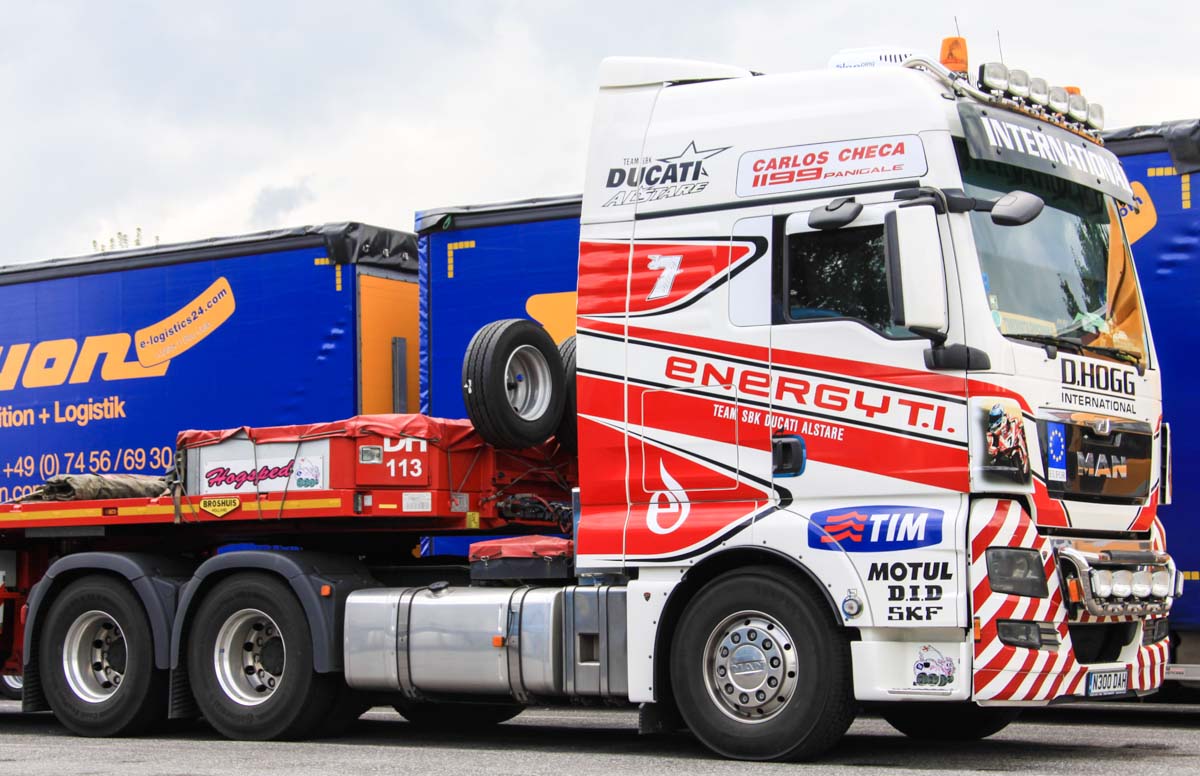 A very sharp truck!
Back to the MAN TGX menu
---
---