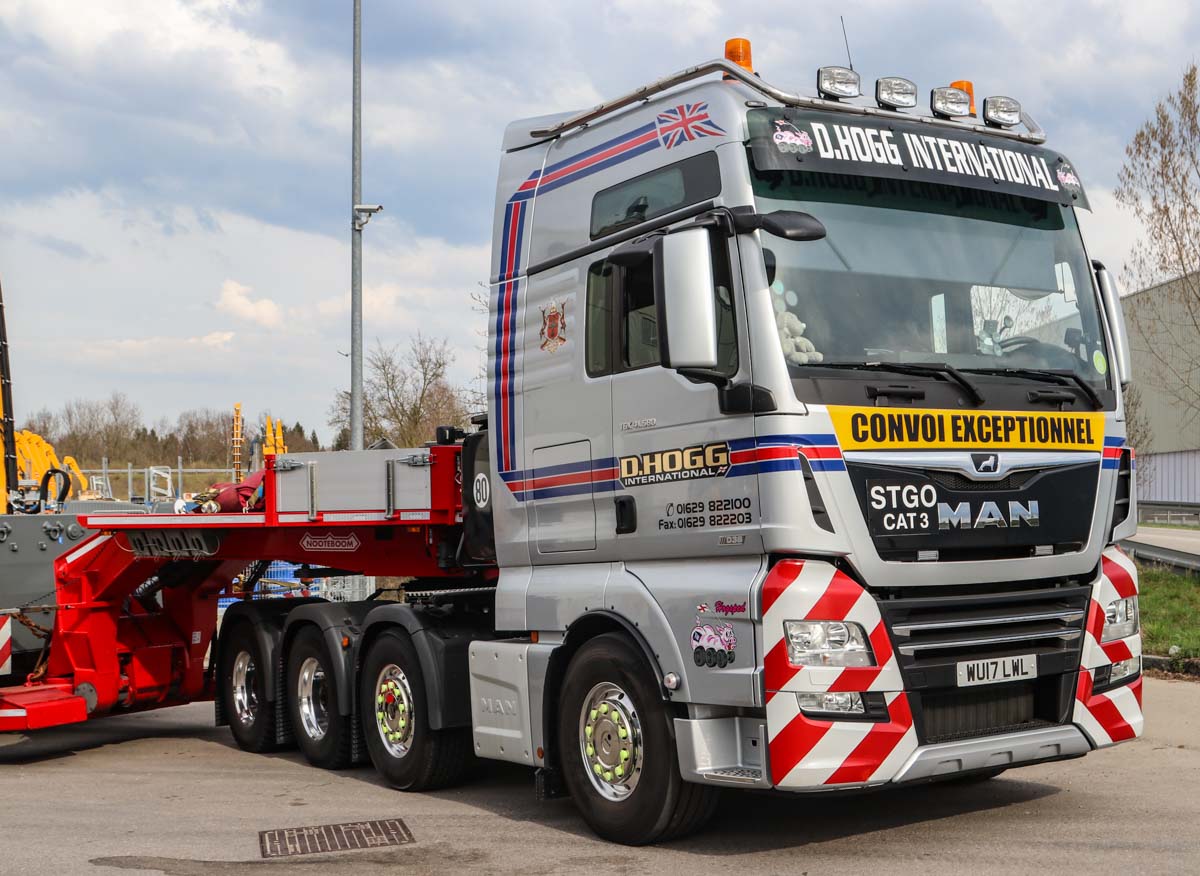 This sharp MAN TGX 41.580 of D. Hogg from Matlock (GB) stood parked with an oversized cargo in front of the gates of Liebherr in Kirchdorf a/d Iller (DE) and was waiting for the permit that allows the transport to drive after 10:00 PM.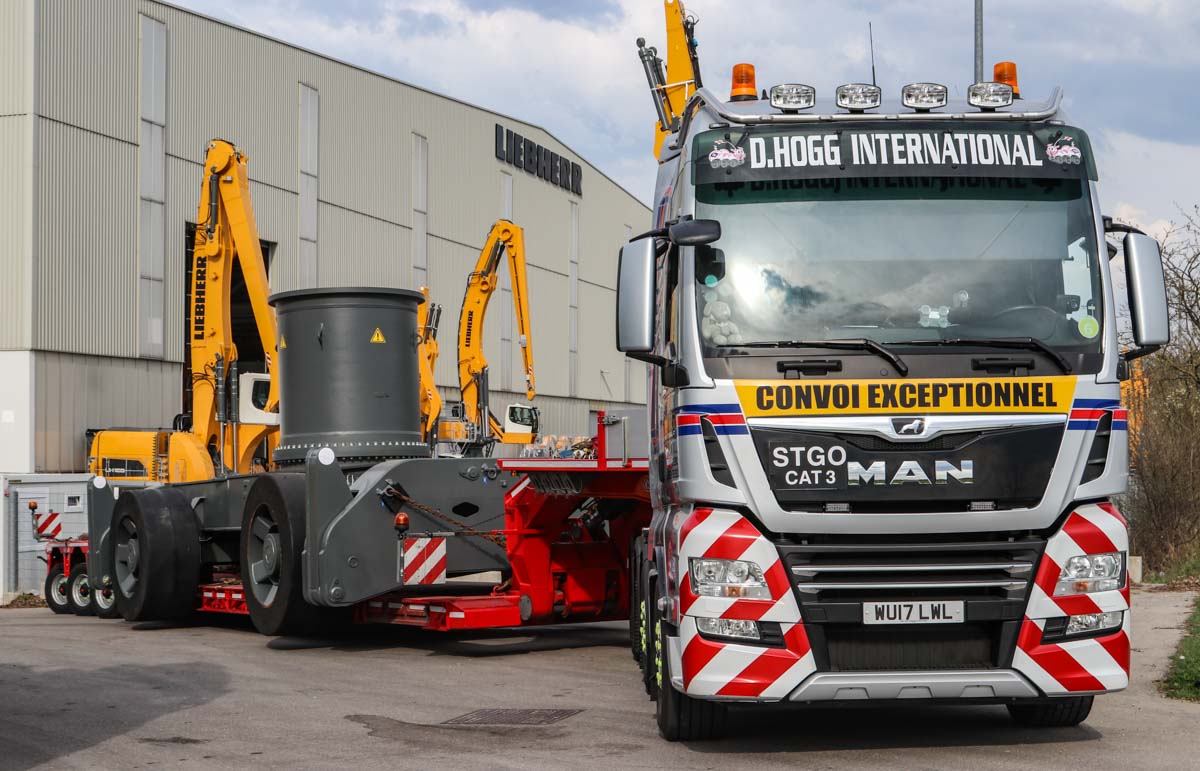 The combination exists out of a 4-axle truck with a 4-axle trailer.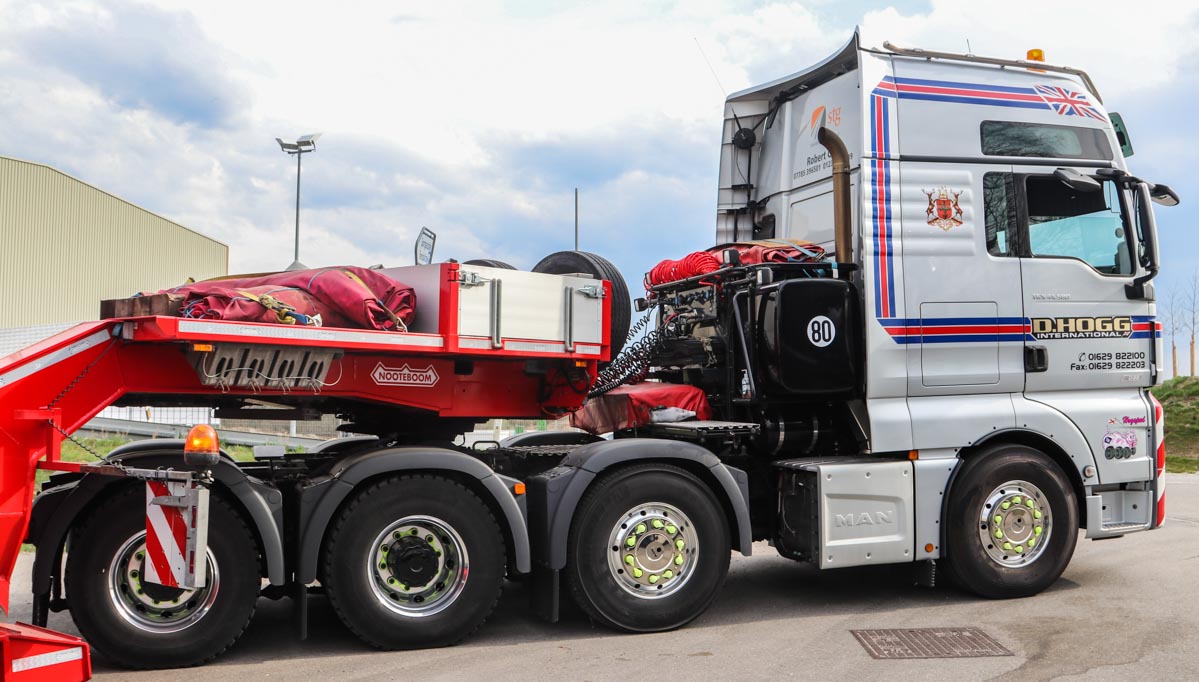 The truck with 8x4-drive line is powered by a MAN D38, a 15.2-liter 6-cylinder diesel engine with a power of 427 kW (580 hp). Behind the cabin is a large diesel tank installed and behind the front axle is the Euro 6 muffler installed.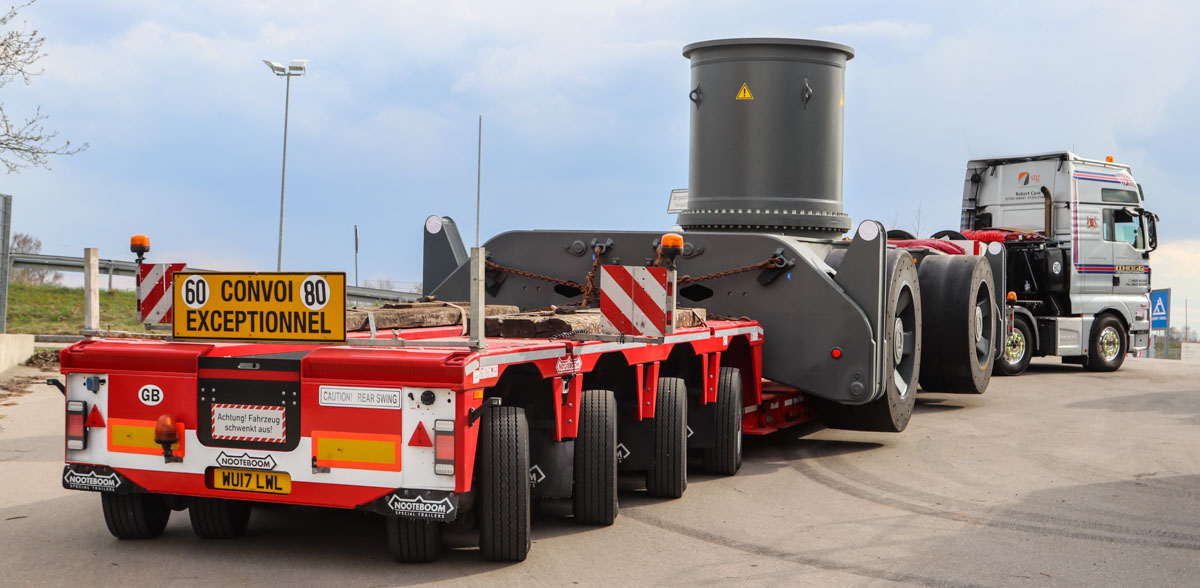 Attached is a 4-axle Nooteboom low loader with pendel axles.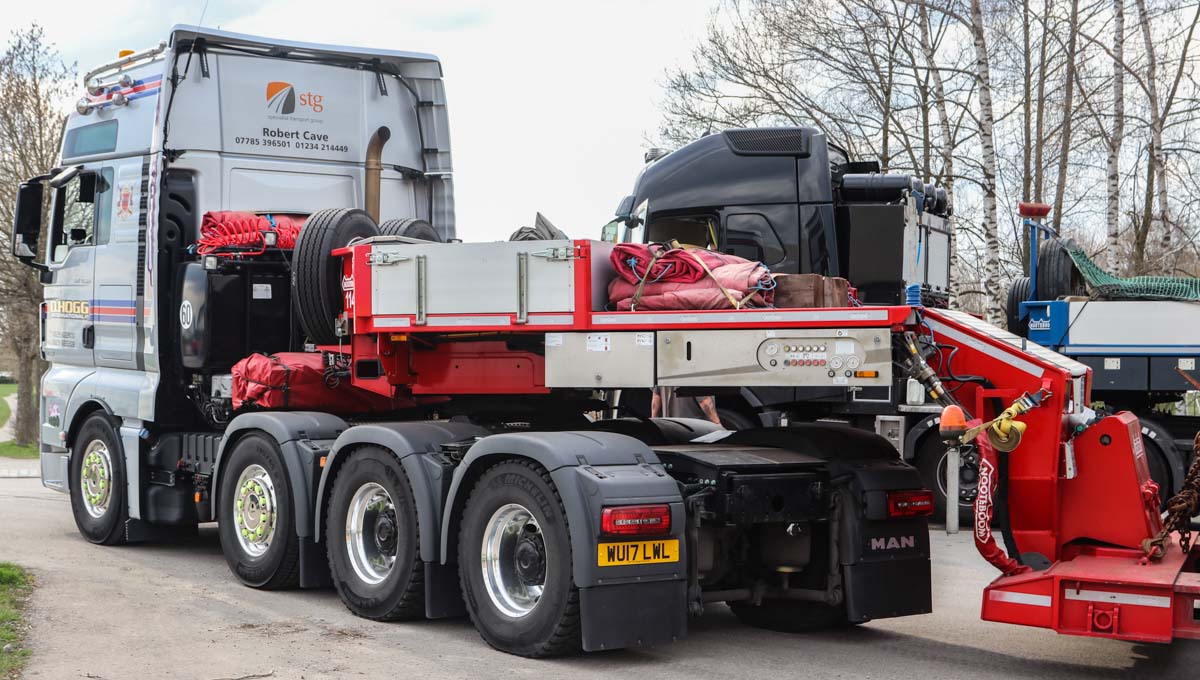 On the other side are behind the AdBluetank, the battery and compressed-air tank installed behind the front axle.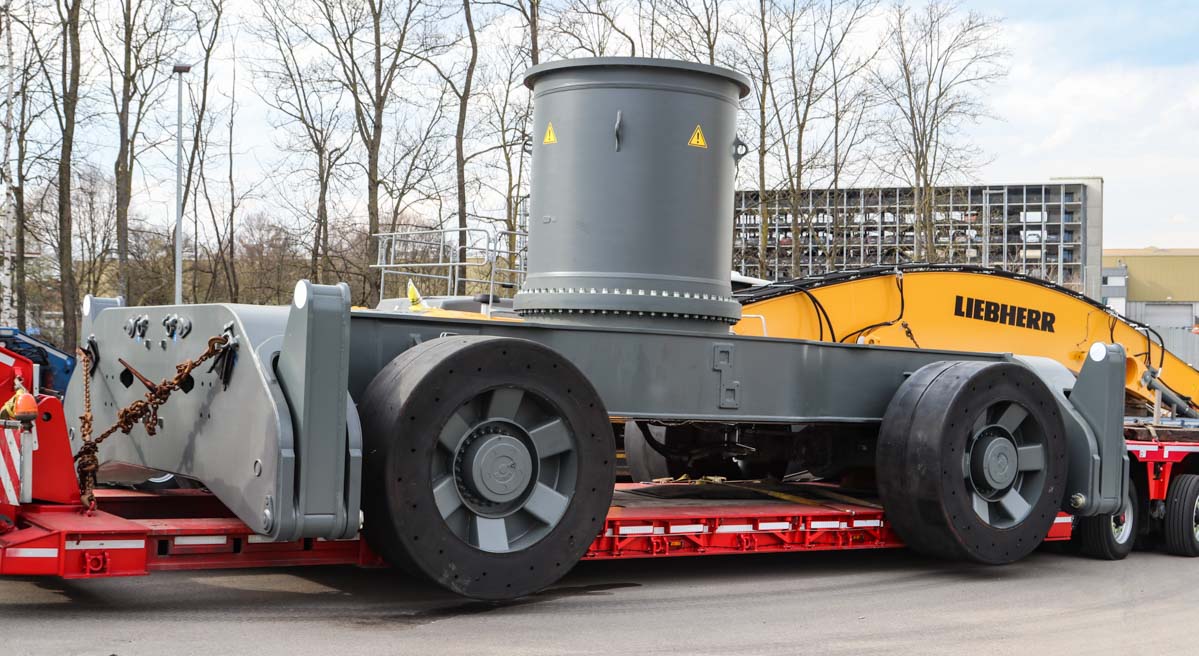 The cargo is an undercarriage for a Liebherr LH 110 Port with a destination in England. The undercarriage is 8.83 meters long, 4.4 meters wide and about 4.2 meter tall. The transport mass is approx. 45 tonnes.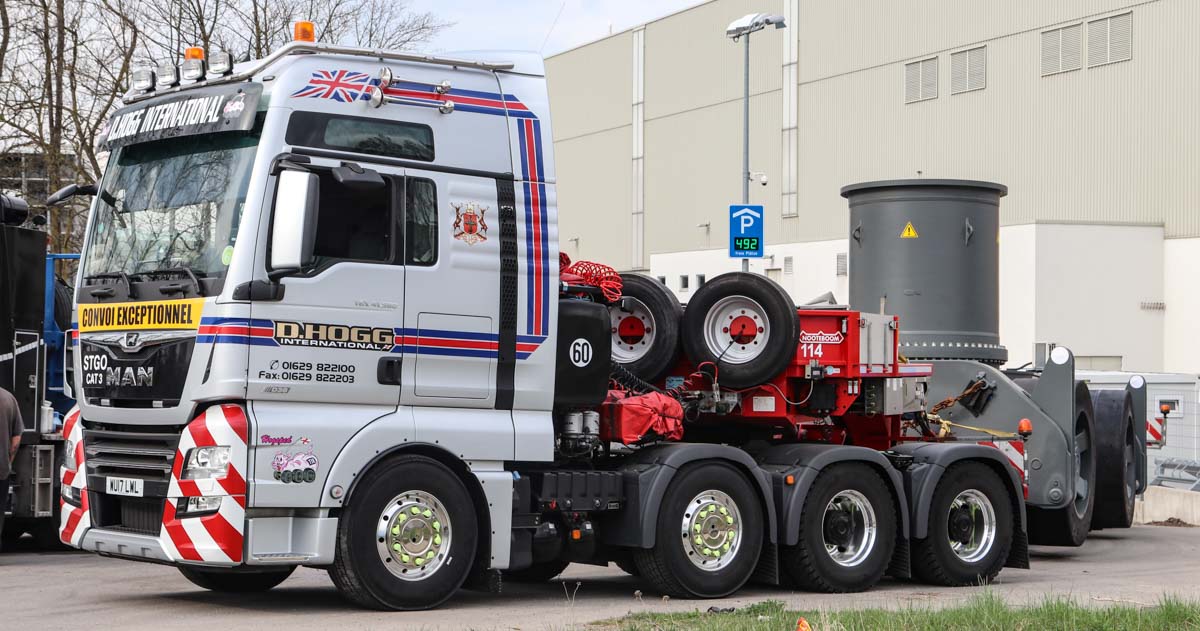 This is the heaviest combination that D. Hogg is deploying.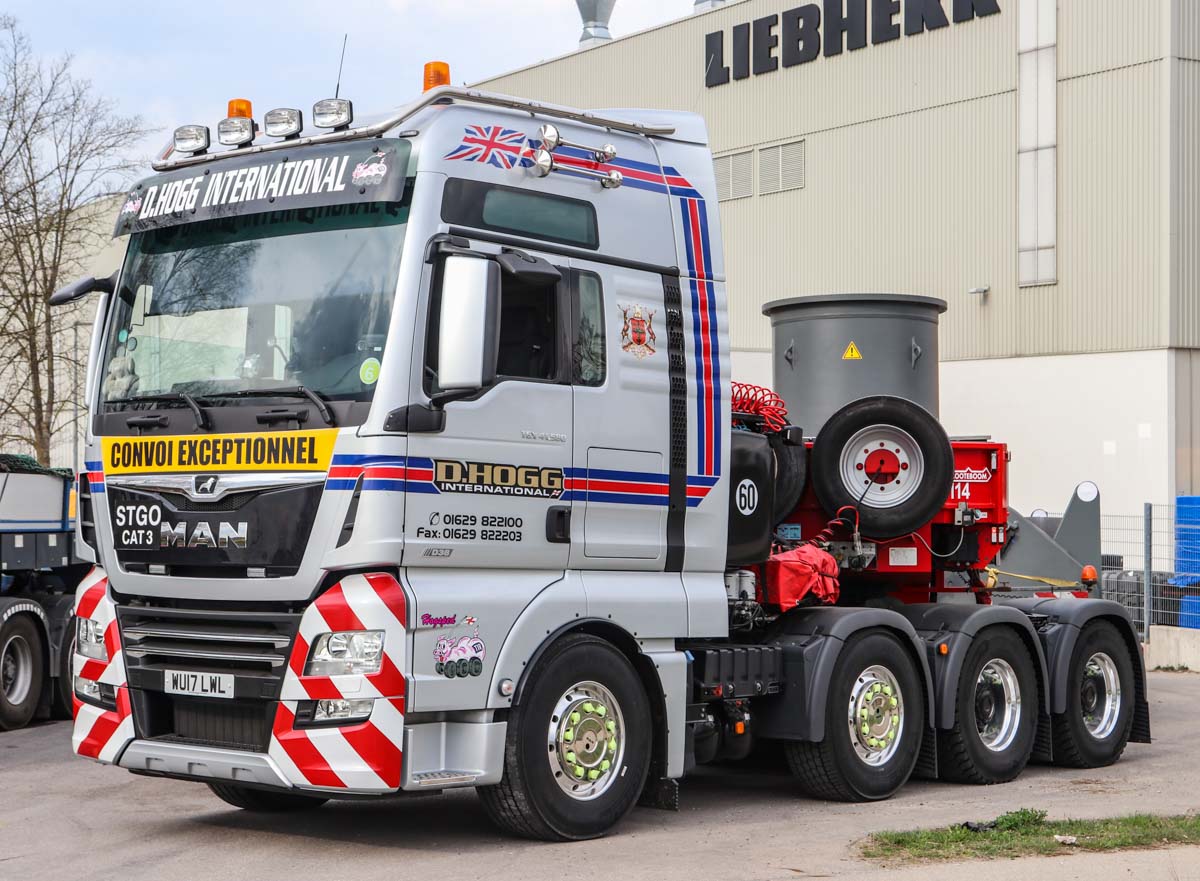 A very sharp combination of D. Hogg!
Back to the MAN TGX menu
---
---