MAN TGX 41.540 - Janny Trans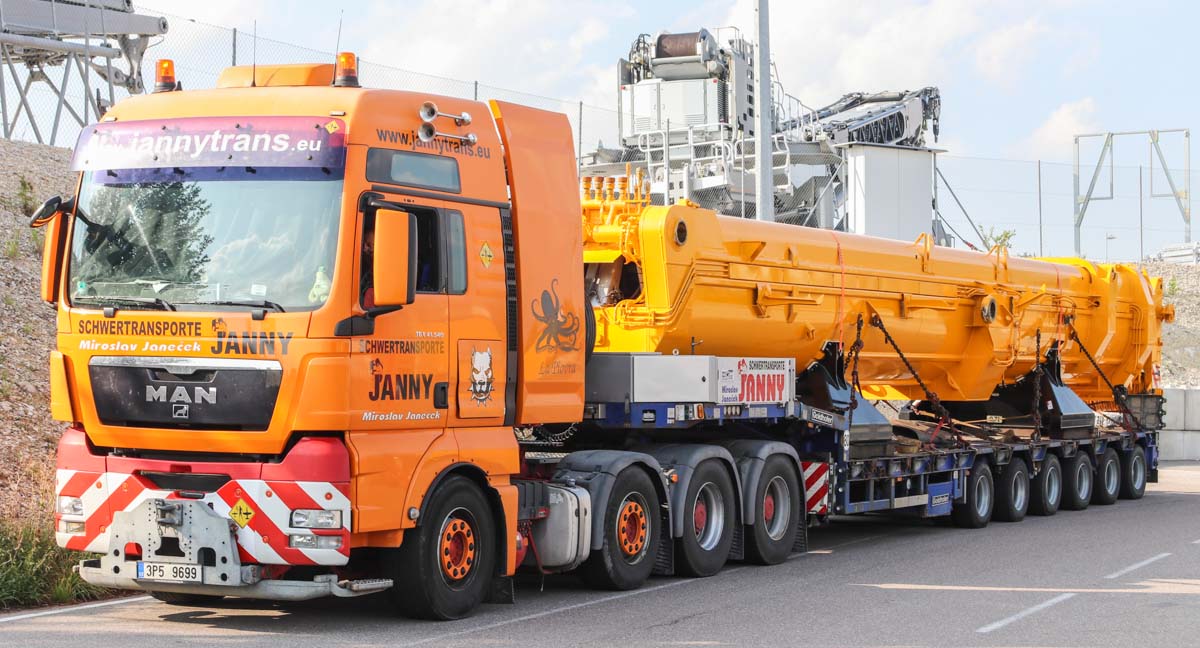 This sharp MAN TGX 41.540 of Janny Trans from Pleystein (DE) stood on the parking of Liebherr in Ehingen (DE). The combination exists out of a MAN TGX 41.540 truck with a 6-axle semi low loader.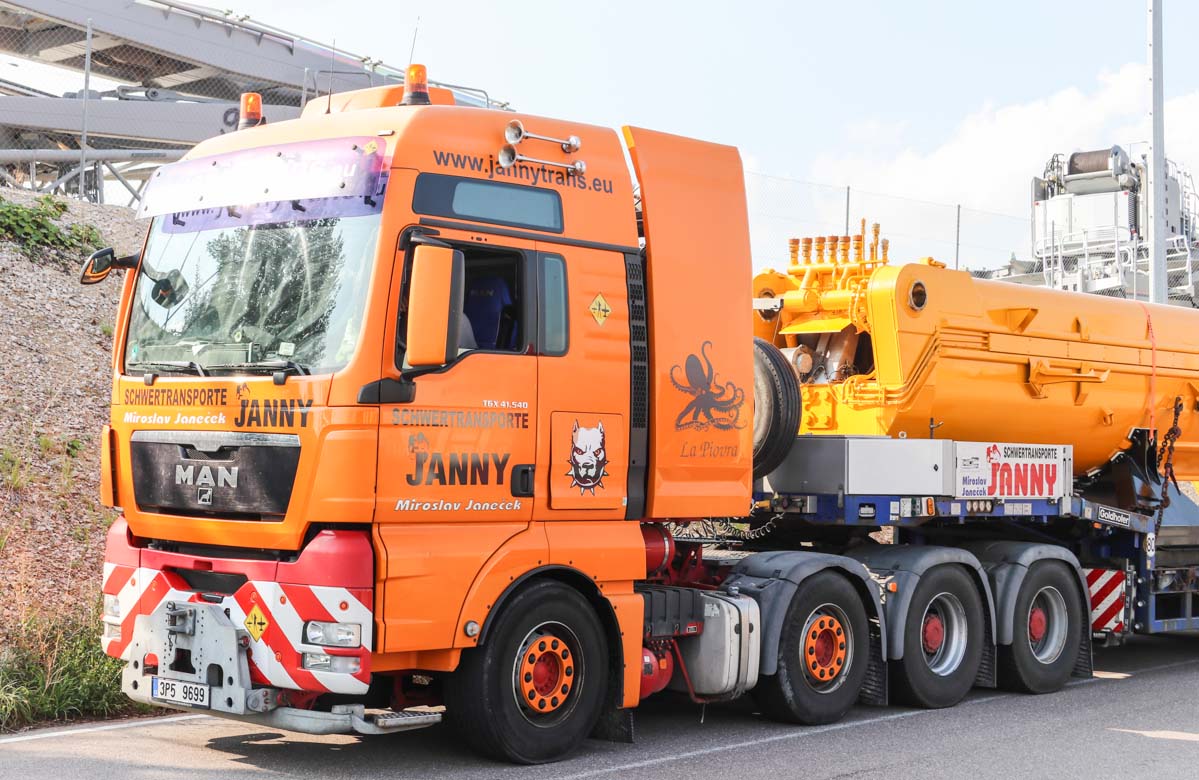 The TGX 41.540 is powered by a MAN D2676, a 6-cylinder diesel engine with a 12.4 liter stroke and 540 hp. The truck has a maximum weight of 41 tonnes. The truck has a reinforced bumper with register coupling so that it is also possible to push and brake other transports.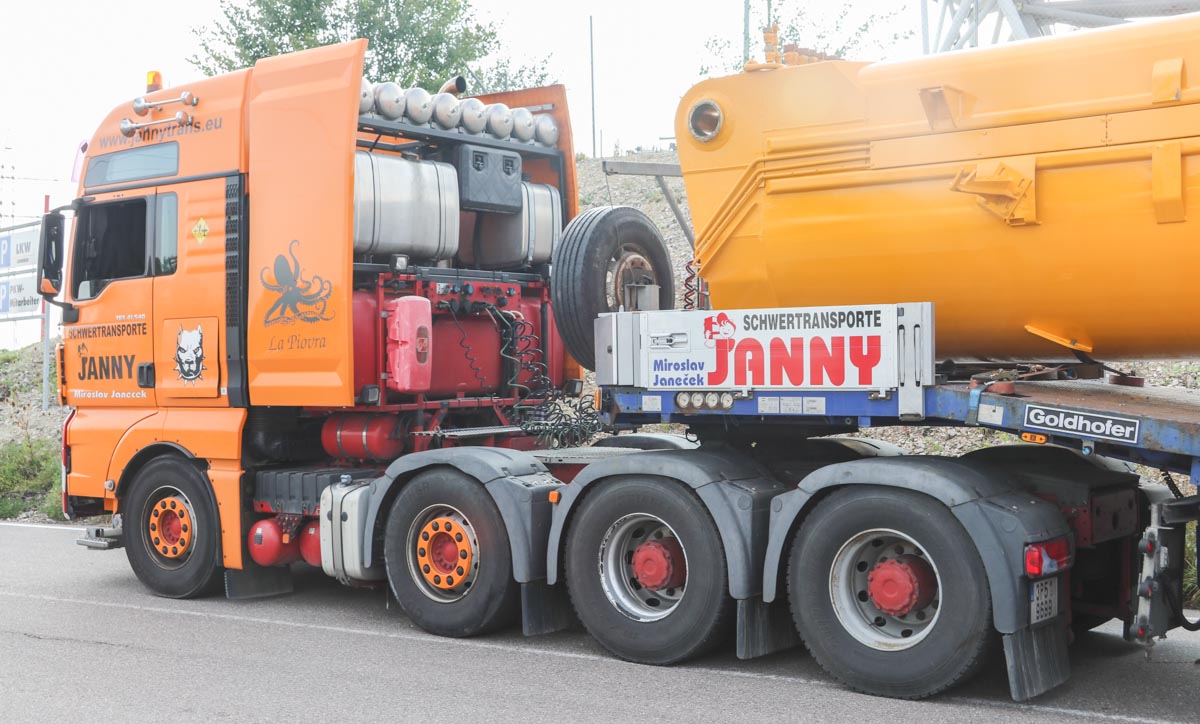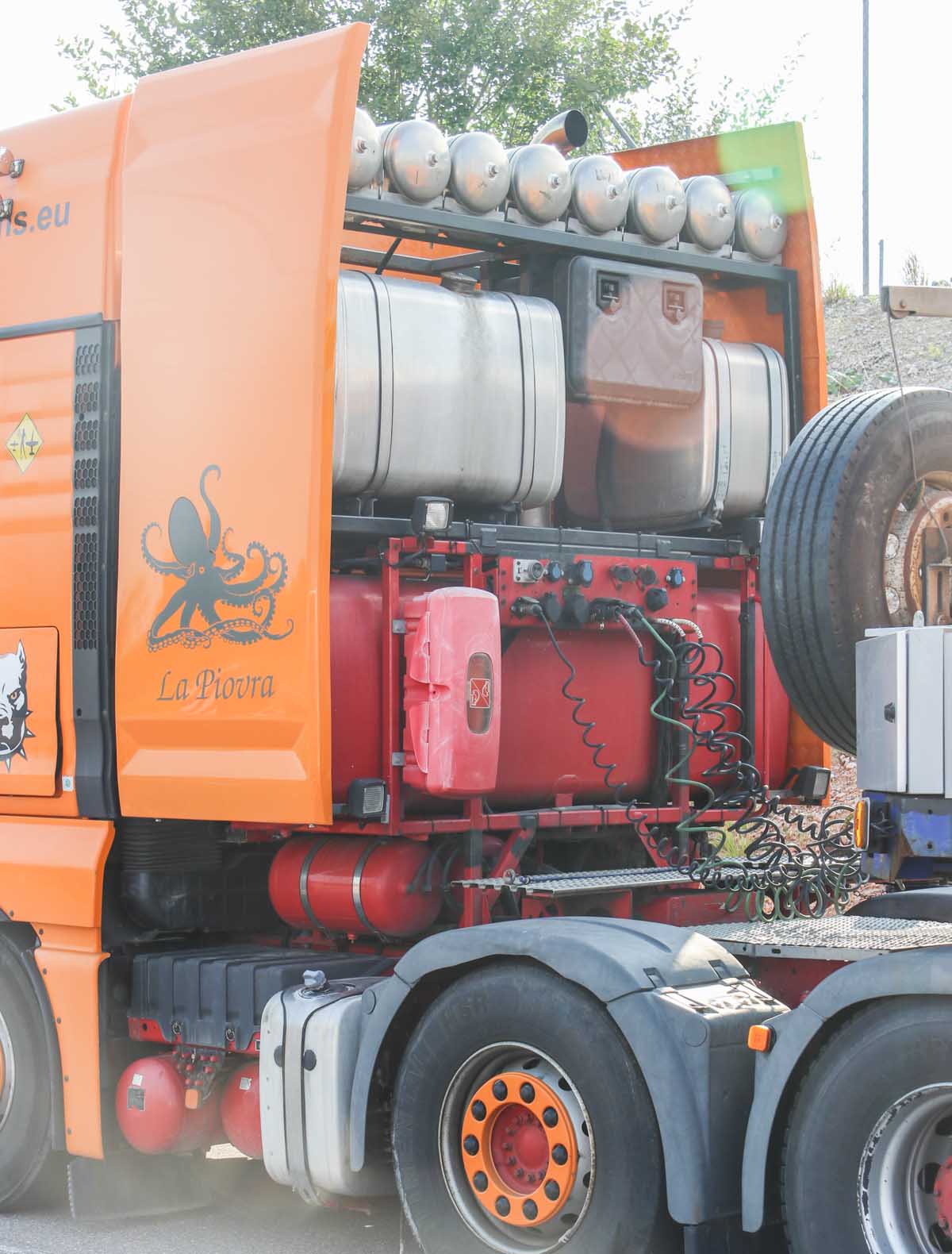 Behind the cabin are the large diesel tank, a hydraulic oil tank and multiple compressed-air tanks installed. Behind the front axle are another two compressed-air tanks, the AdBlue tank and the battery installed.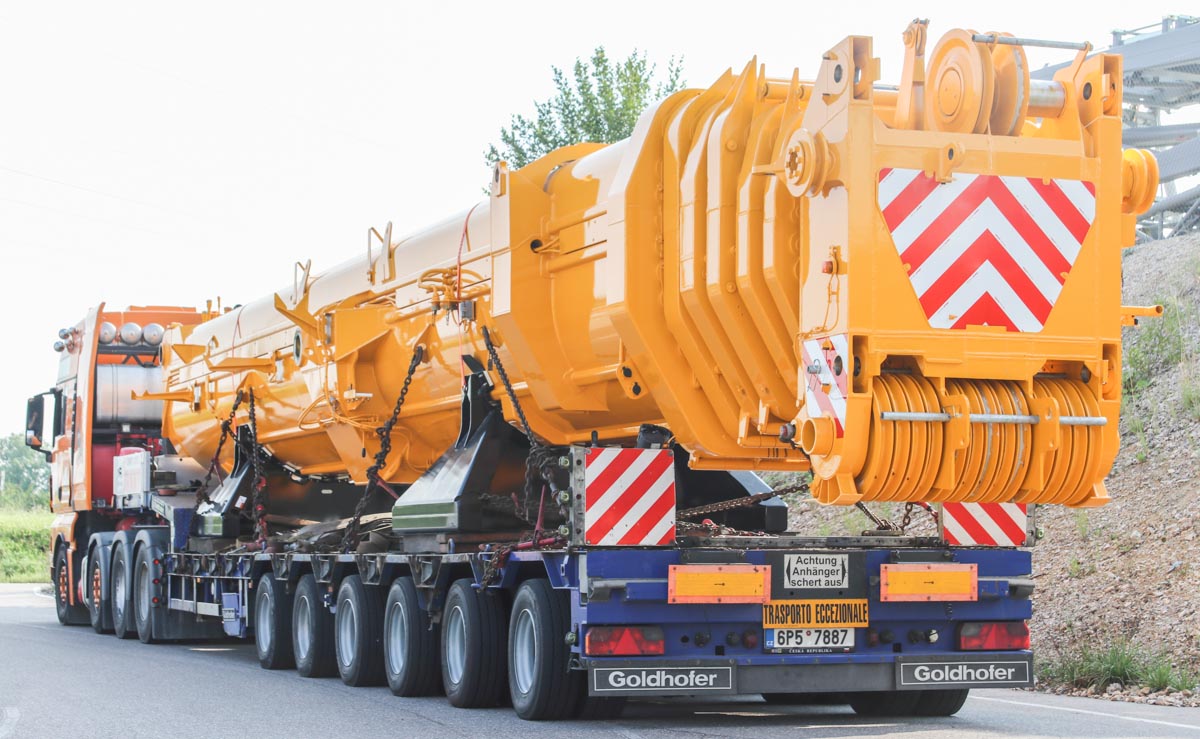 Attached is a 6-axle Goldhofer semi low loader. The cargo is the 84-meter main boom of a new Liebherr LTM 1500-8.1 for Hanyš.
Back to the MAN TGX menu
---
---