MAN TGX 41.540 - Jerich Trans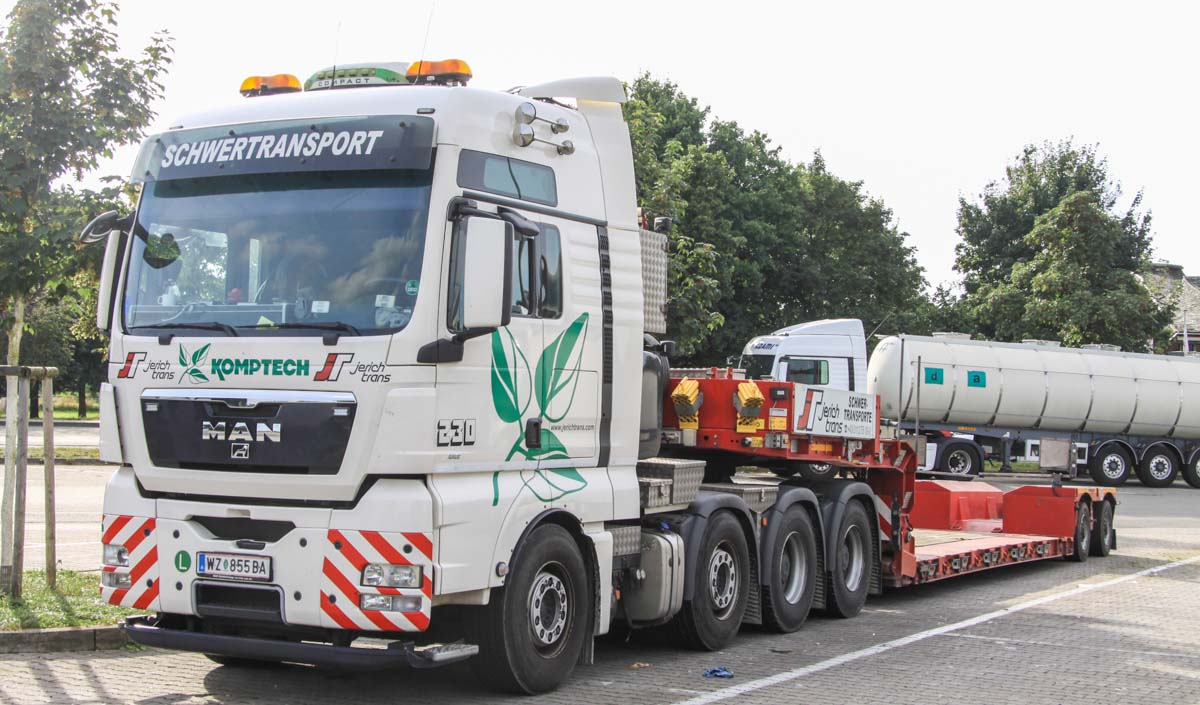 This sharp MAN TGX 41.540 of Jerich Trans from Gleisdorf (AT) stood parked along the German Autobahn A7 to take some rest.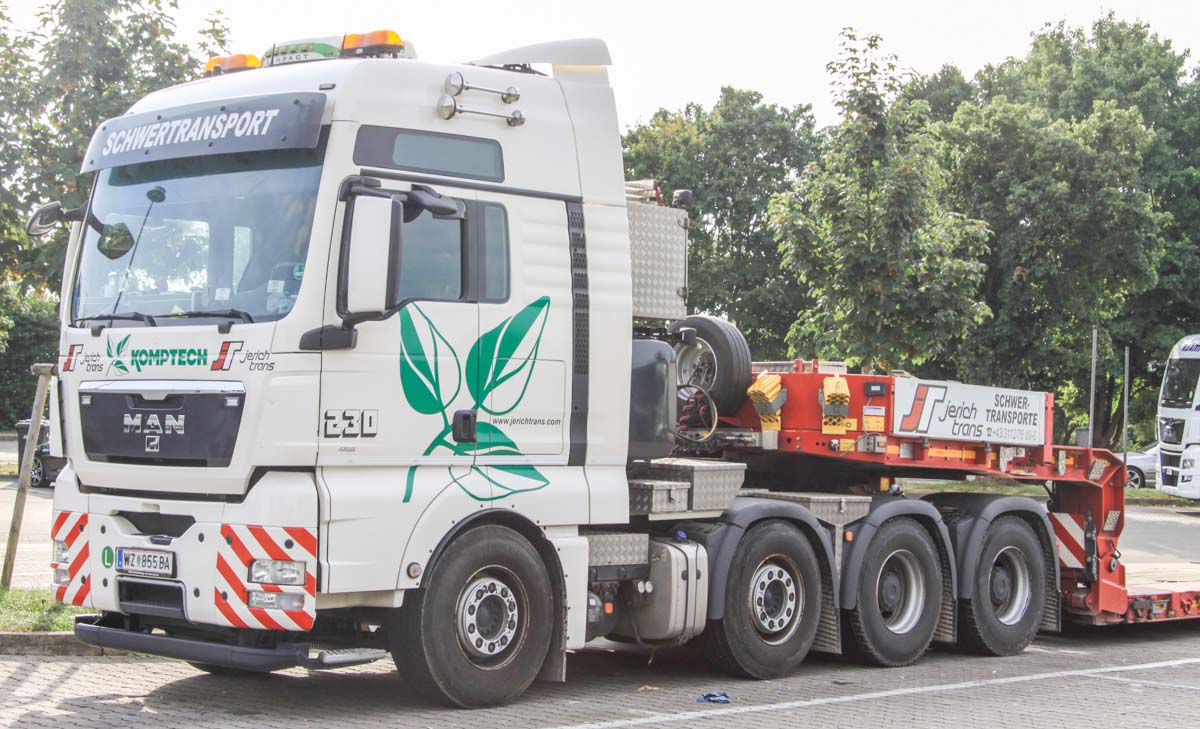 The TGX 41.540 is powered by a MAN D2676, a 6-cylinder diesel engine with a 12.4 liter stroke with 540 hp. The truck has a maximum mass of 41 tonnes.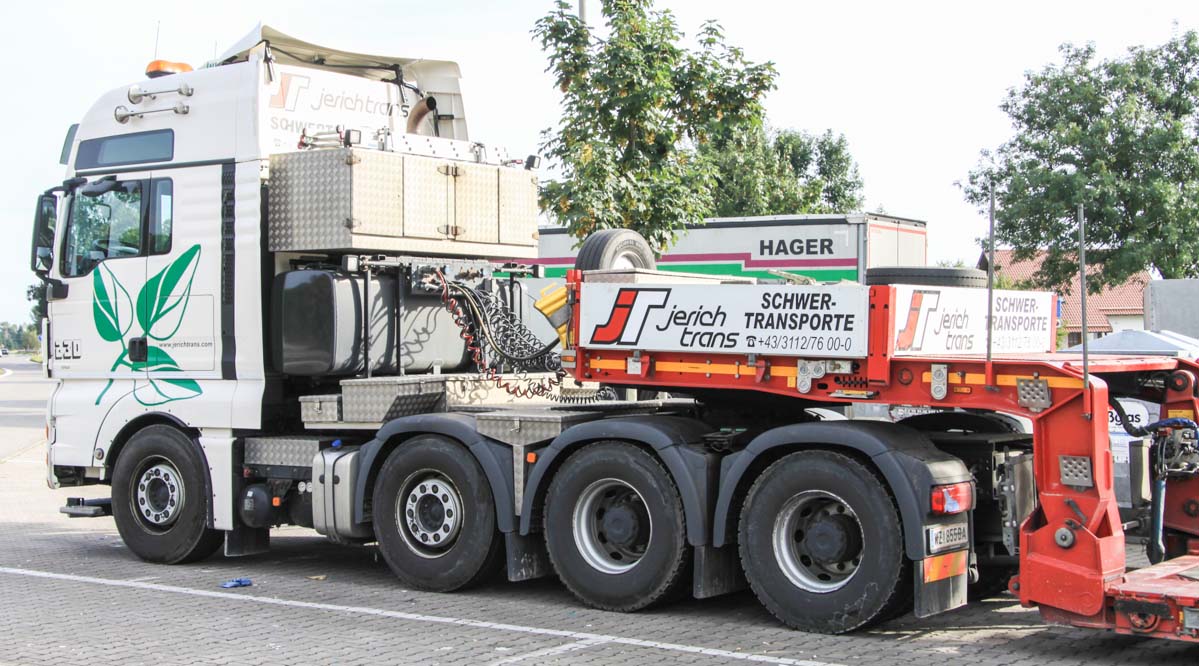 Behind the cabin is a lot of tear dropped plate used. On top of the diesel tank are large storage compartments made. Behind the front axle are the compressed-air tanks, the battery and the AdBlue tank positioned.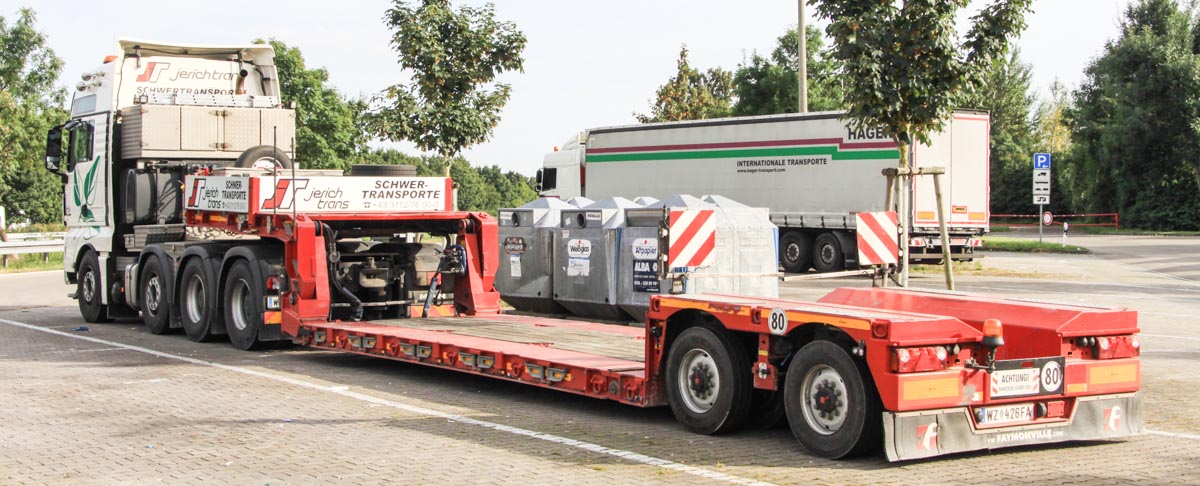 Attached is a 2-axle Faymonville low loader with gooseneck with outerbeams.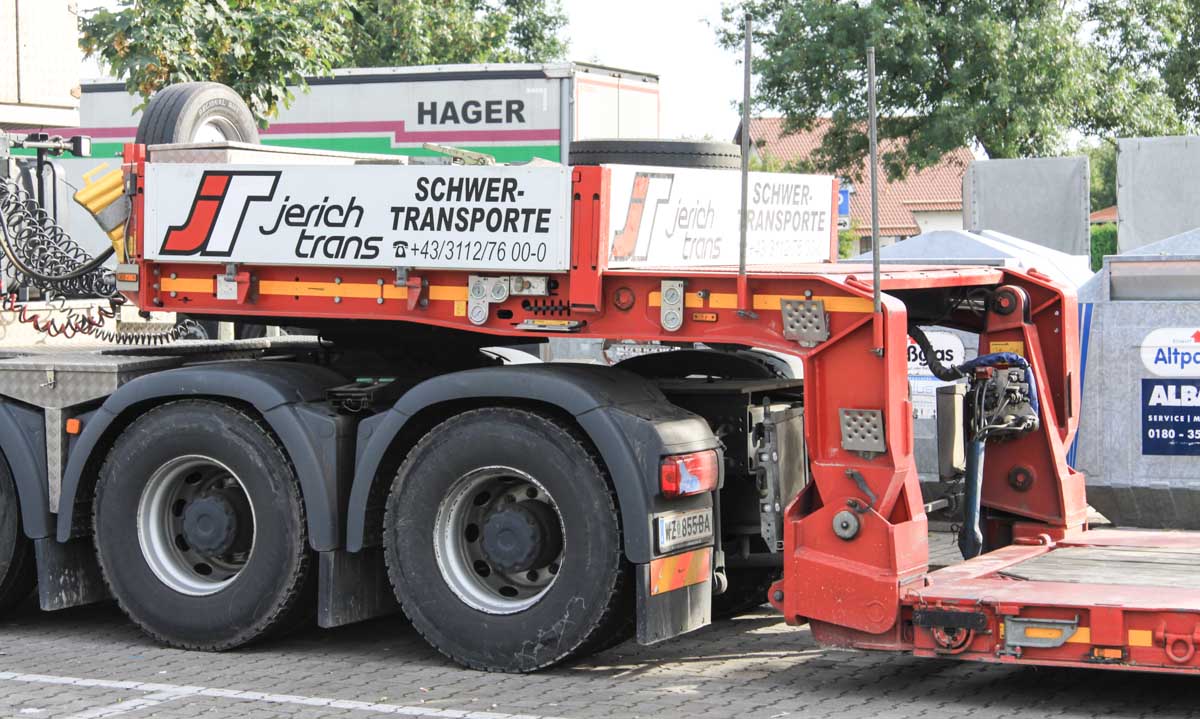 The advantage of the goosenach with outerbeams is the compactness. The total length of the combination can be reduced like this.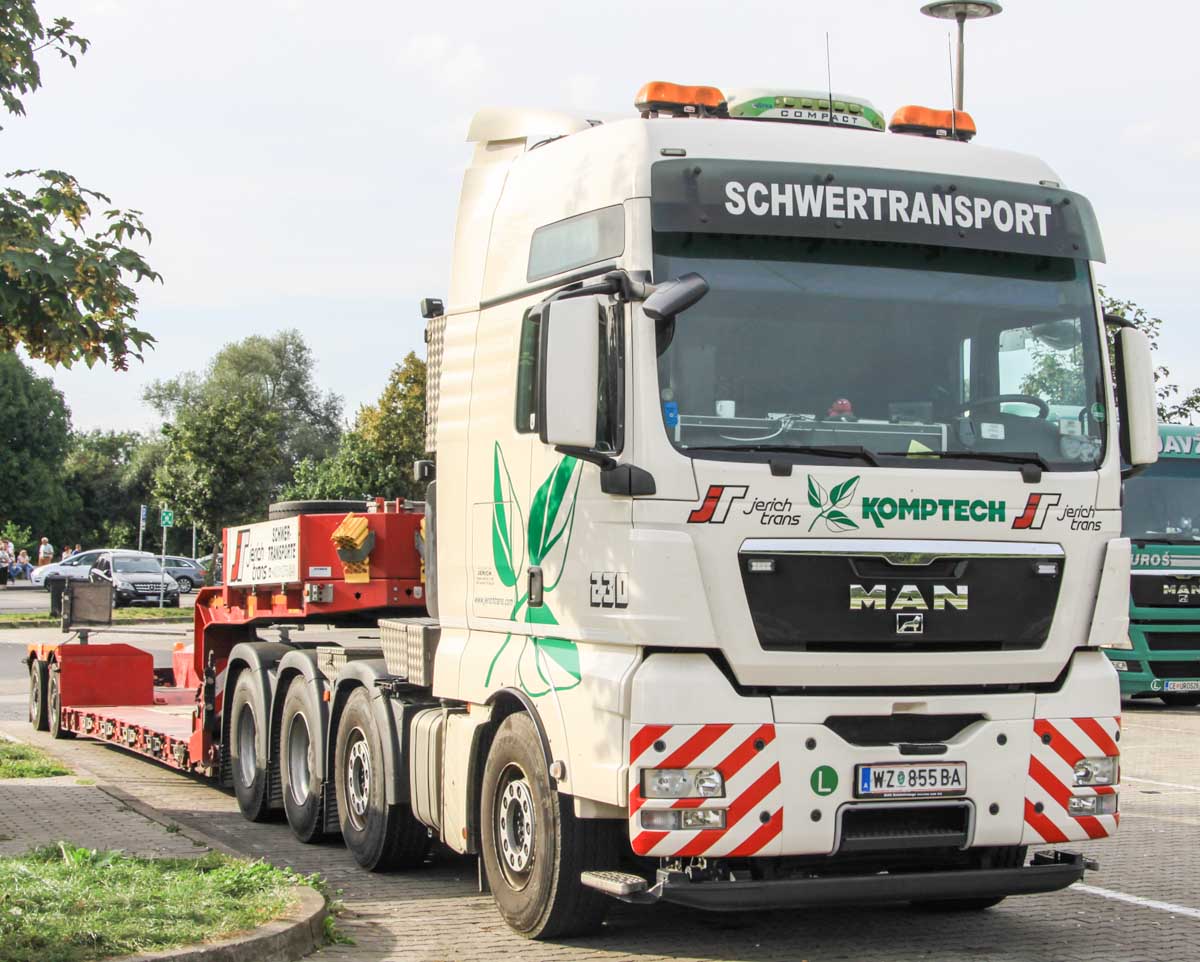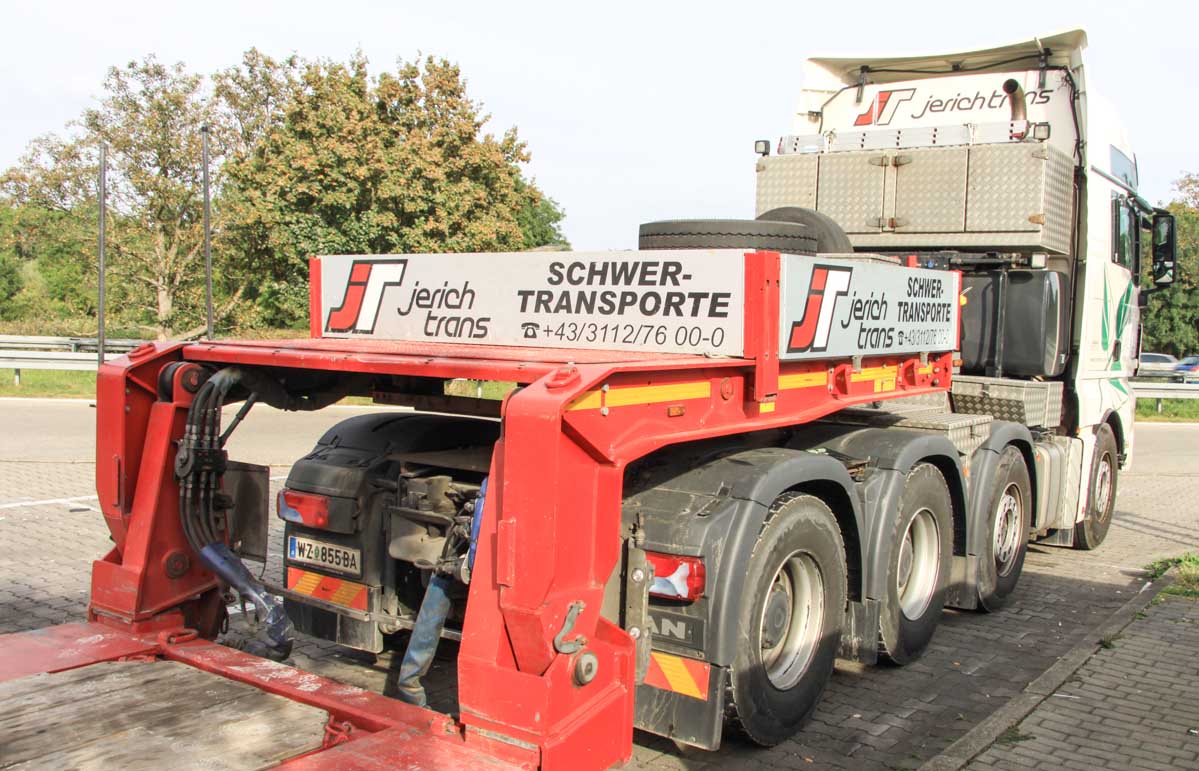 On the other side are behind the front axle the muffler and hydraulic oil tank made. At the rear of the chassis of the MAN is a heavy trailer coupling made.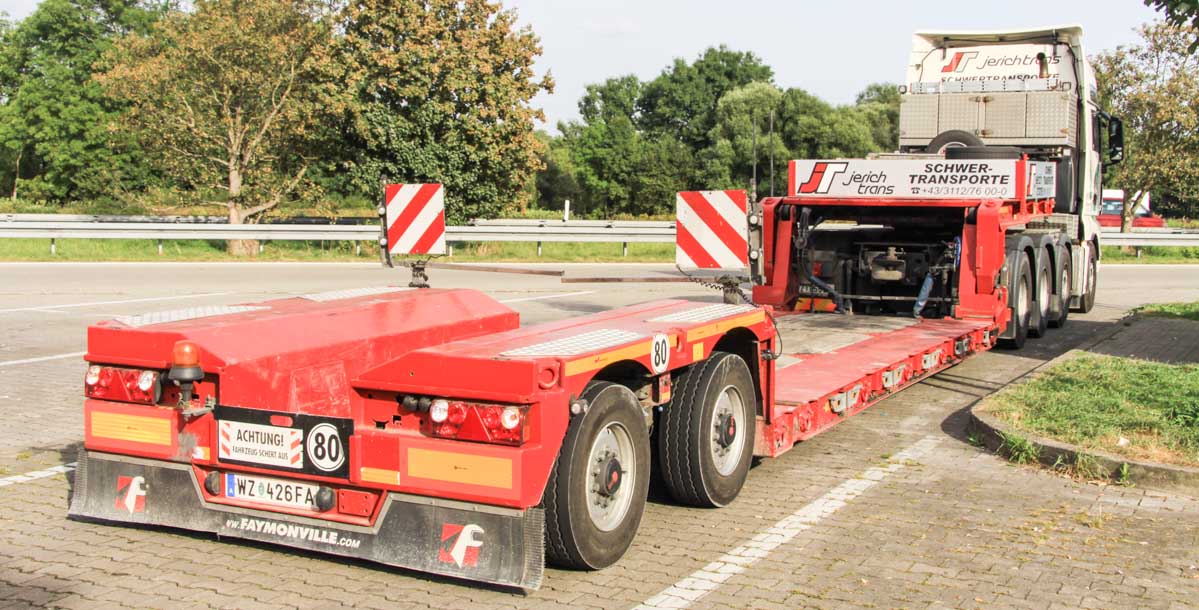 Jerich Trans is also active in mobile crane rental, recently a new 130-tonne Liebherr crane was added.
Back to the MAN TGX menu
---
---