MAN TGX 41.540 - Kahl Schwerlast

This sharp MAN TGX 41.540 of Kahl Schwerlast from Duisburg (DE) stood parked along the German highway A29 in the direction of Oldenburg (DE).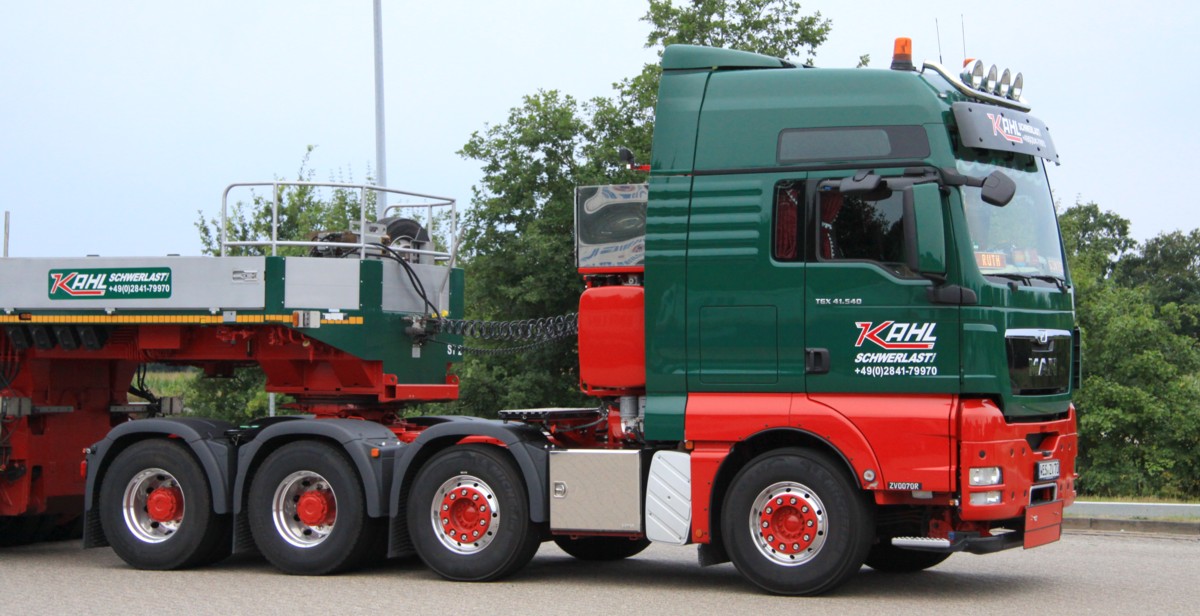 It is a 4 axle truck with a max. allowable weight of 41 tonnes and a 6 cylinder 12.4 liter engine with 540 hp.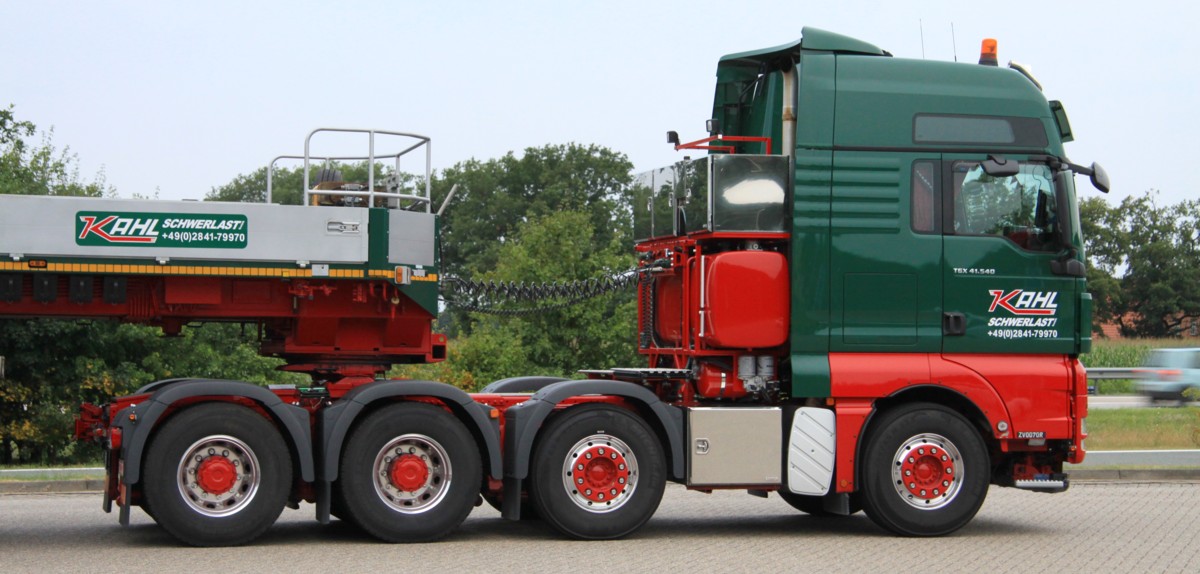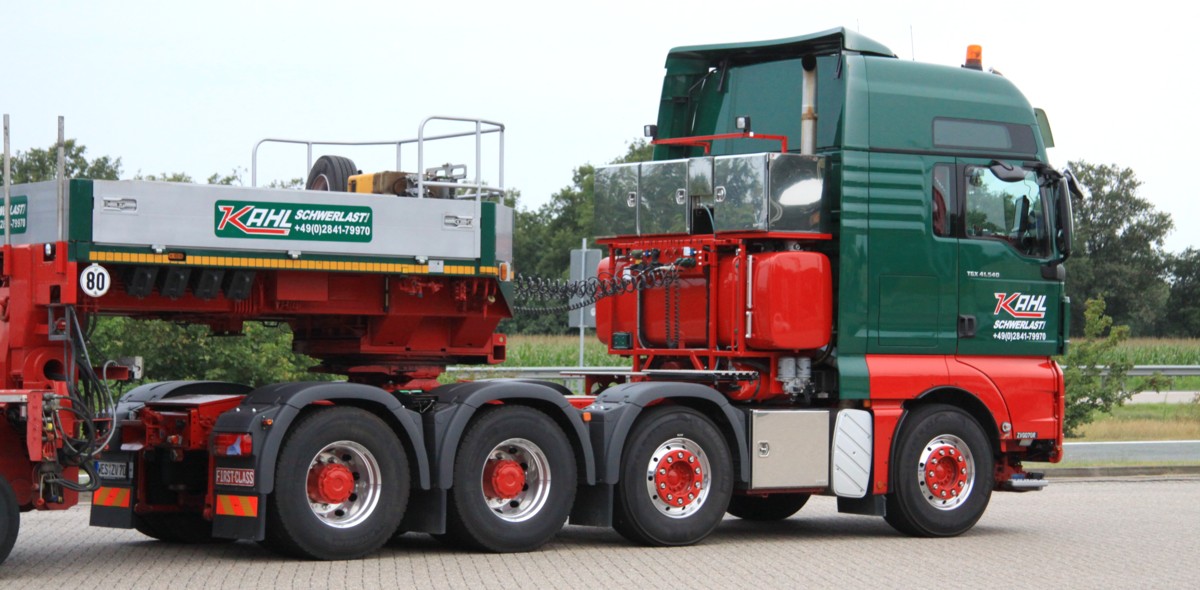 Behind the cabin is a large diesel tank made with on top three big storage boxes. Below the tank are some air barrels stowed. At the rear of the chassis is a heavy coupling made, the truck can be provided with a ballast box to tow heavy module trailers.

Attached is a 9 axle Goldhofer lowloader in 4-bed-5 configuration. The rear module exists out of a 2- and a 3 axle module.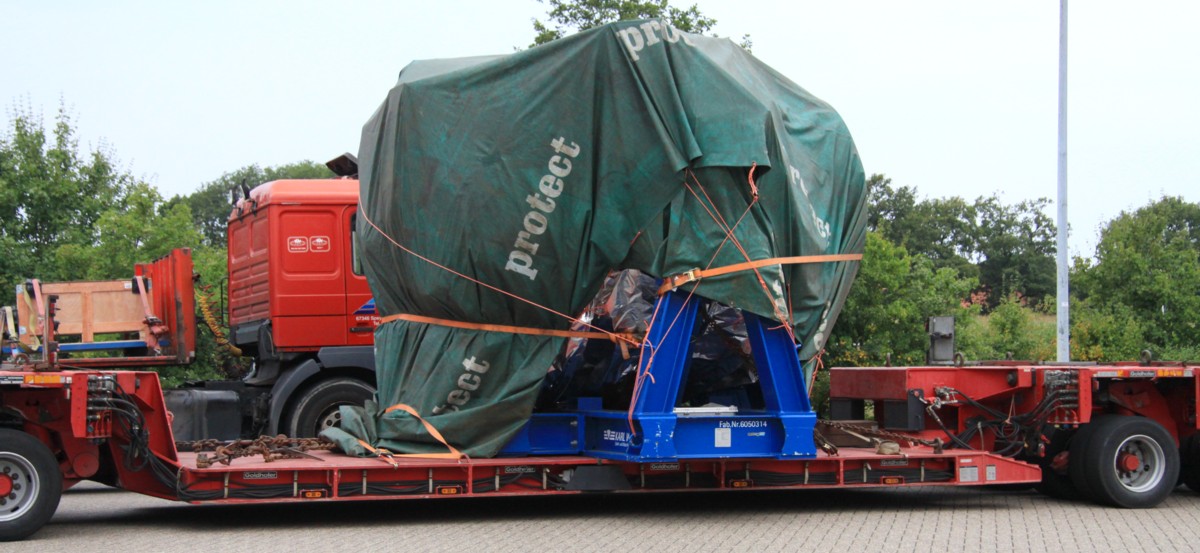 The load is loaded on an extra low bed, also from Goldhofer. With them is it possible to reach a minimal loading height.

A very nice combination!
Back to the MAN TGX menu
---
---