MAN TGX 26.400 - Kim Soon Lee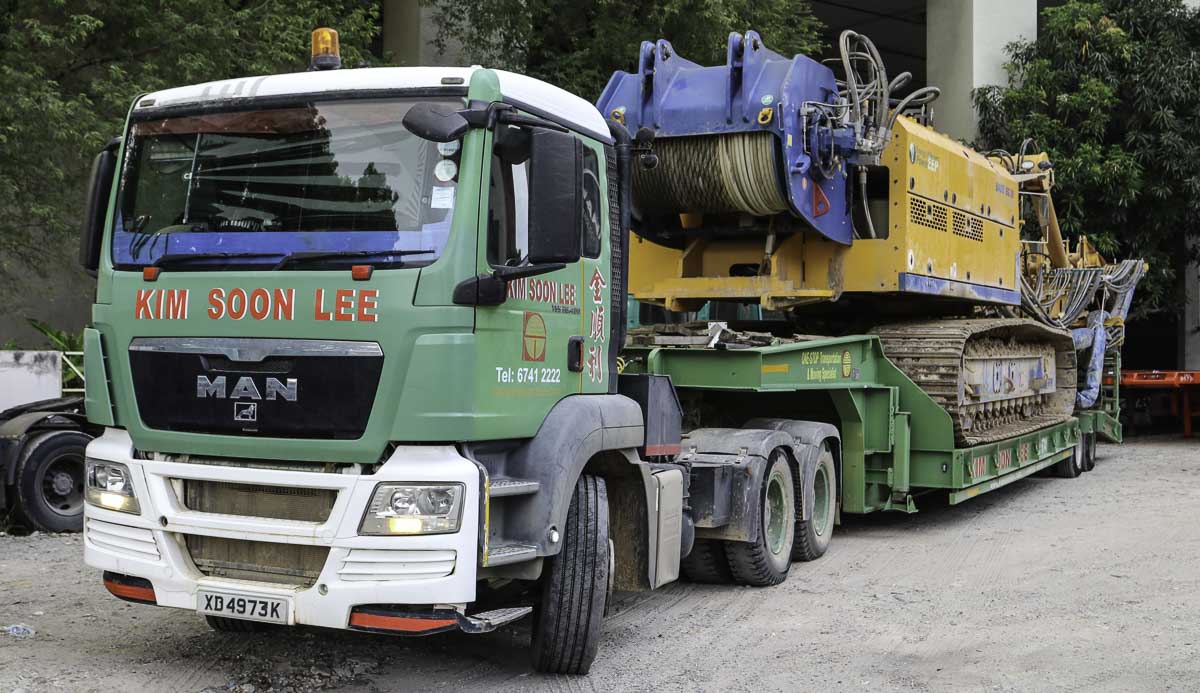 This sharp MAN TGX 26.400 belongs to Kim Soon Lee from Singapore (SG) and stood loaded with a large drilling rig and was waiting for the escort team. The combination exisits out of a 3-axle truck with a 2-axle low loader.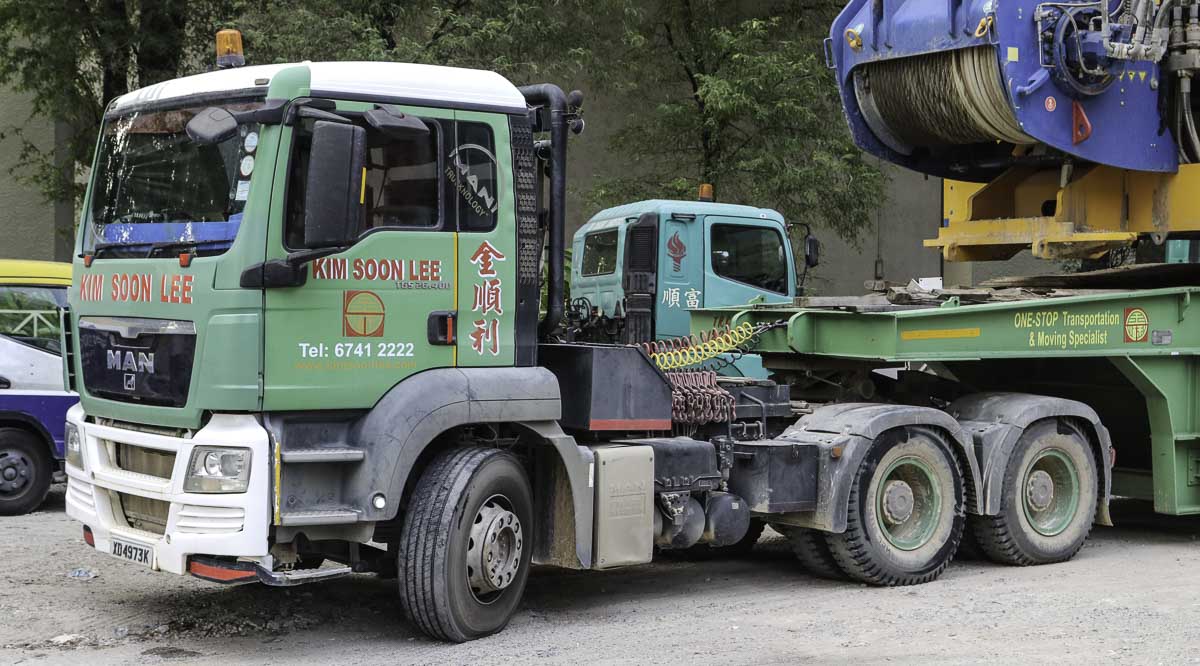 The truck is this MAN TGX 26.400 with 6x4-drive line, the truck is powered by a MAN D2066, a 10.5-liter 6-cylinder diesel engine with a power of 294 kW (400 hp).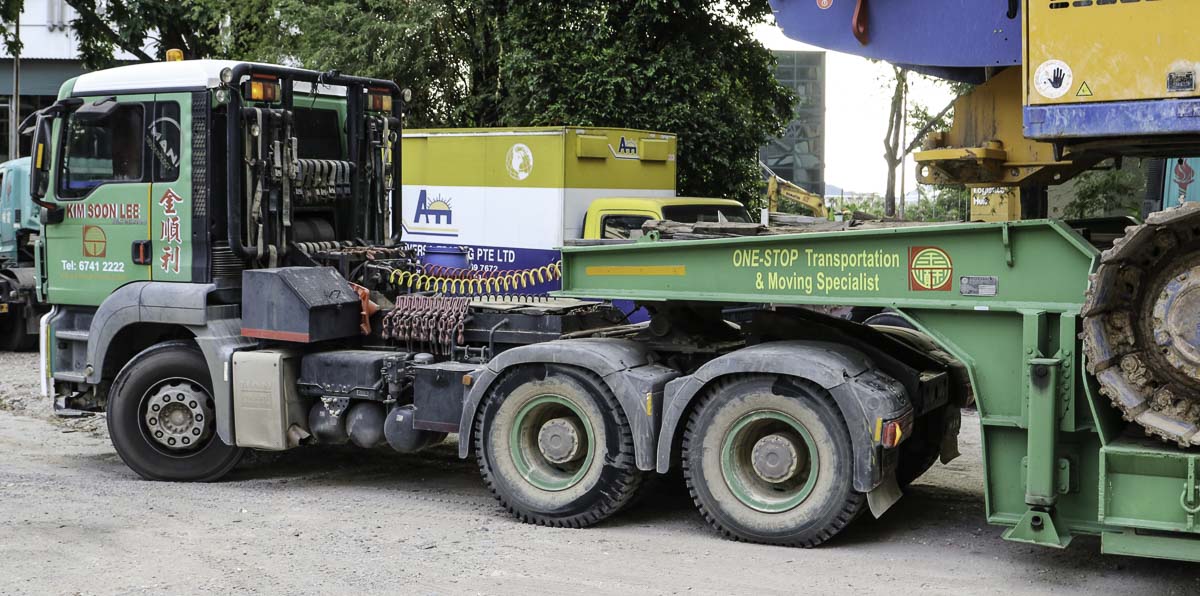 Behind the front axle are the muffler, battery, compressed-air tanks and a storage compartment made. Behind the cabin is a second storage compartment made.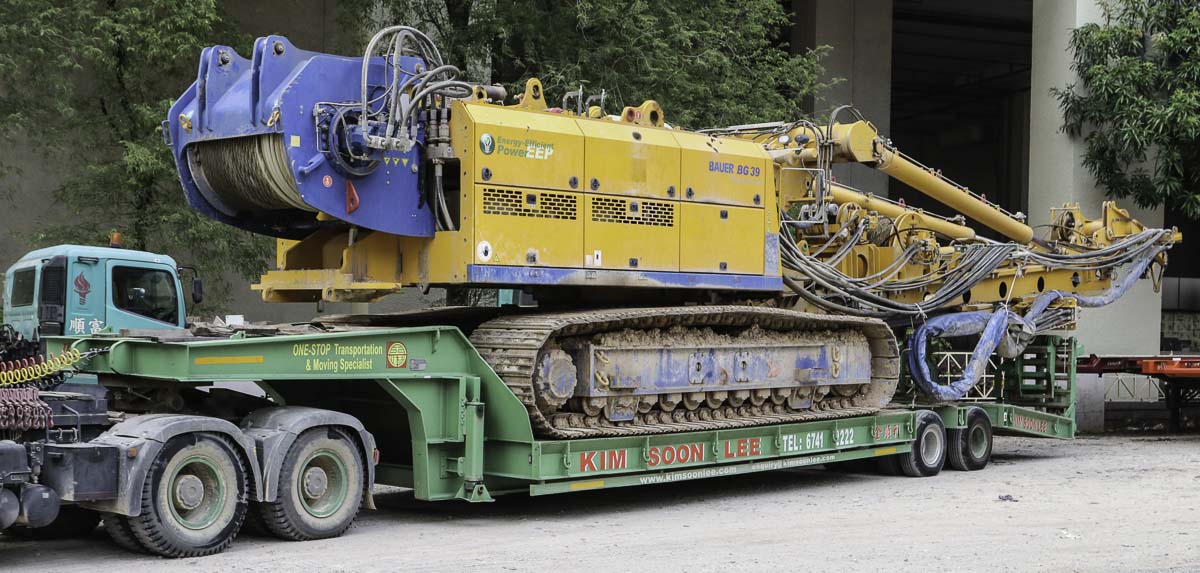 Attached is a 2-axle Kim Eng Seng trailer with an own mass of 15.6 tonnes. The cargo is the base machine of a Bauer BG 39. The Bauer is 17.75 meters long, 3.72 meters wide and 3.64 meters tall. The total mass of the Bauer is 98 tonnes with the main winch.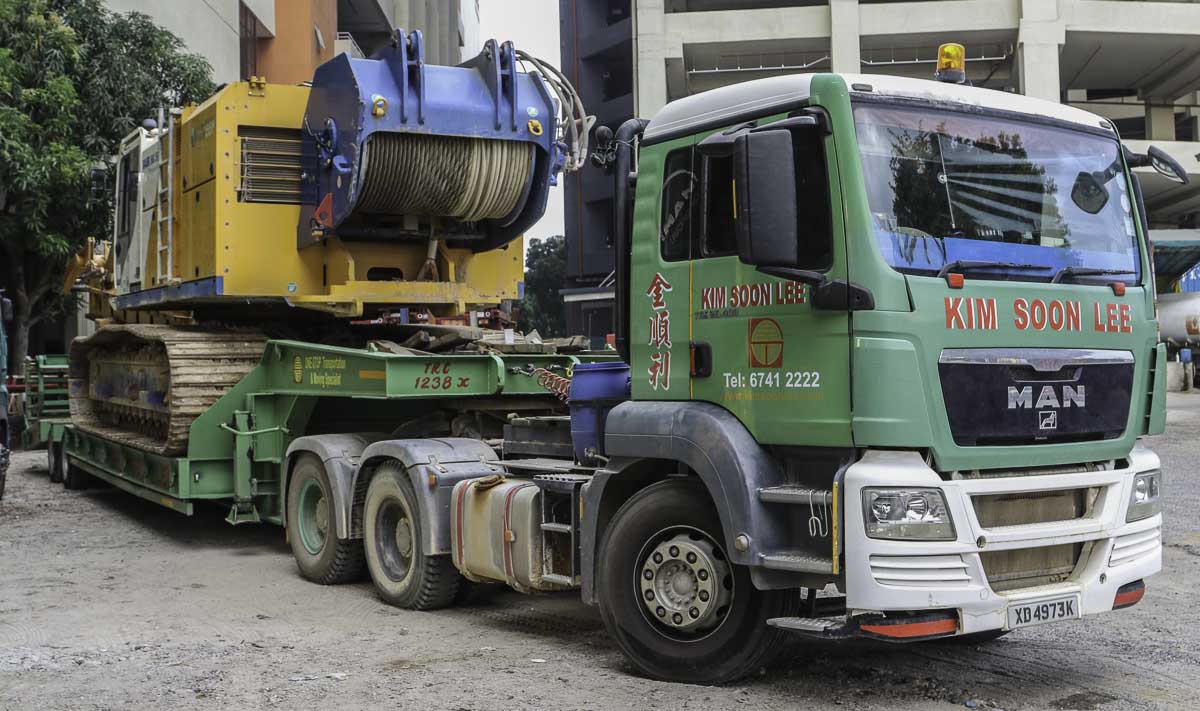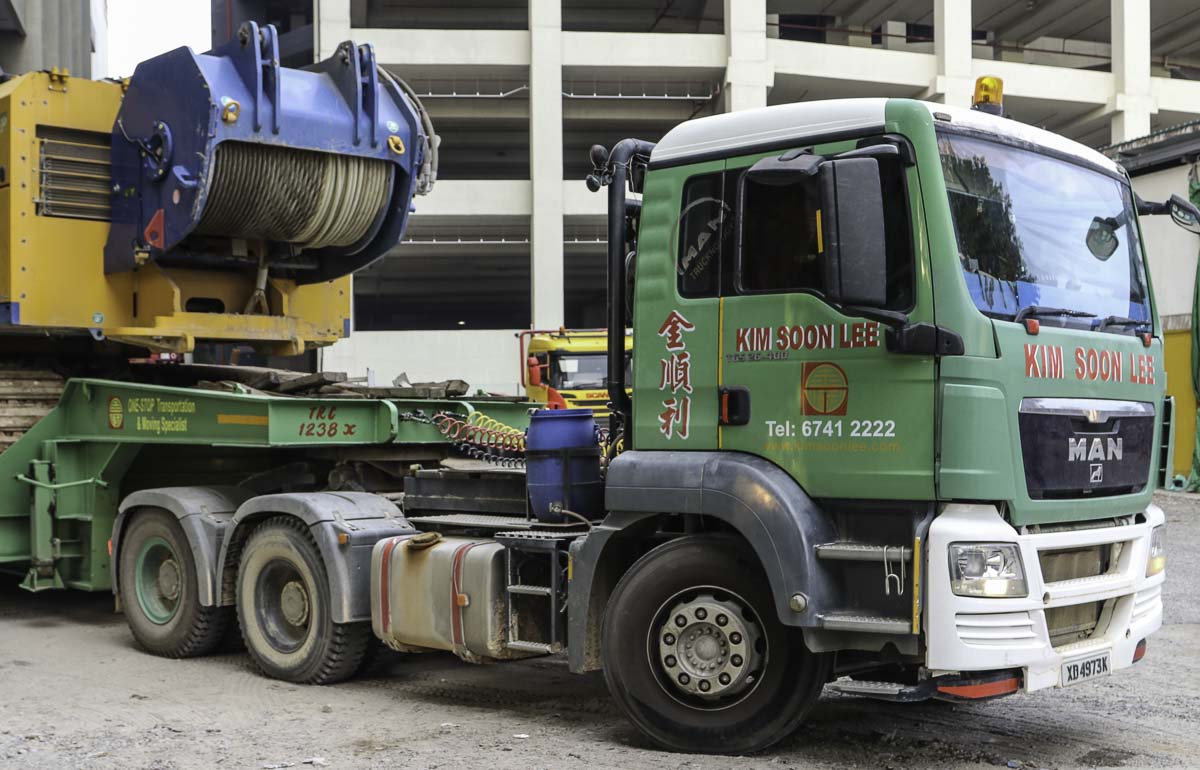 On this side is the diesel tank mounted behind the front axle.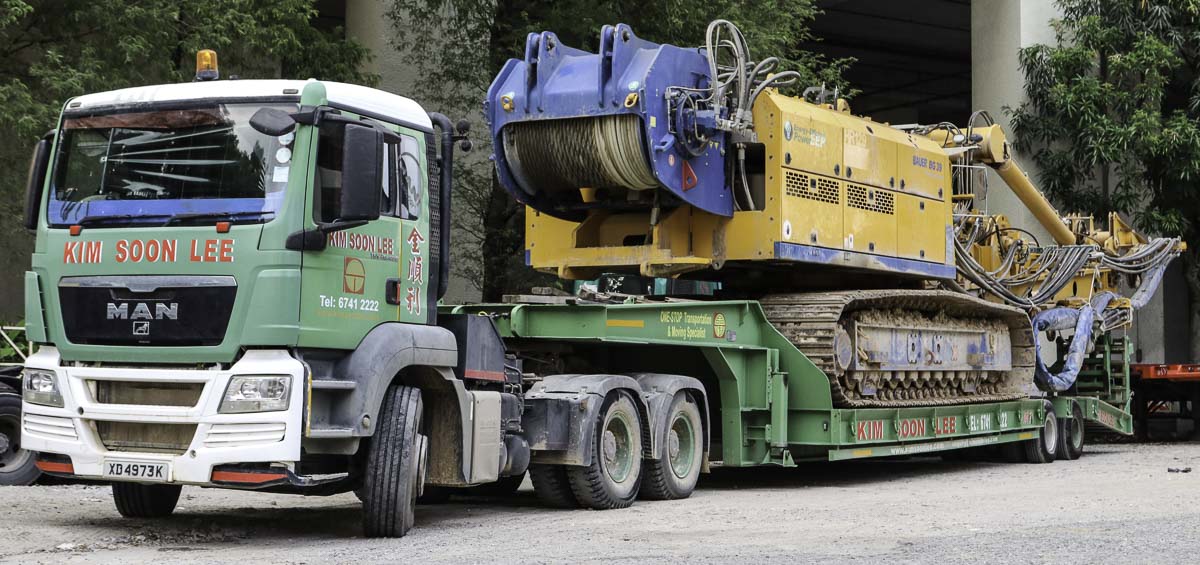 A sharp and tough combination of Kim Soon Lee!
Back to the MAN TGX-serie menu
---
---