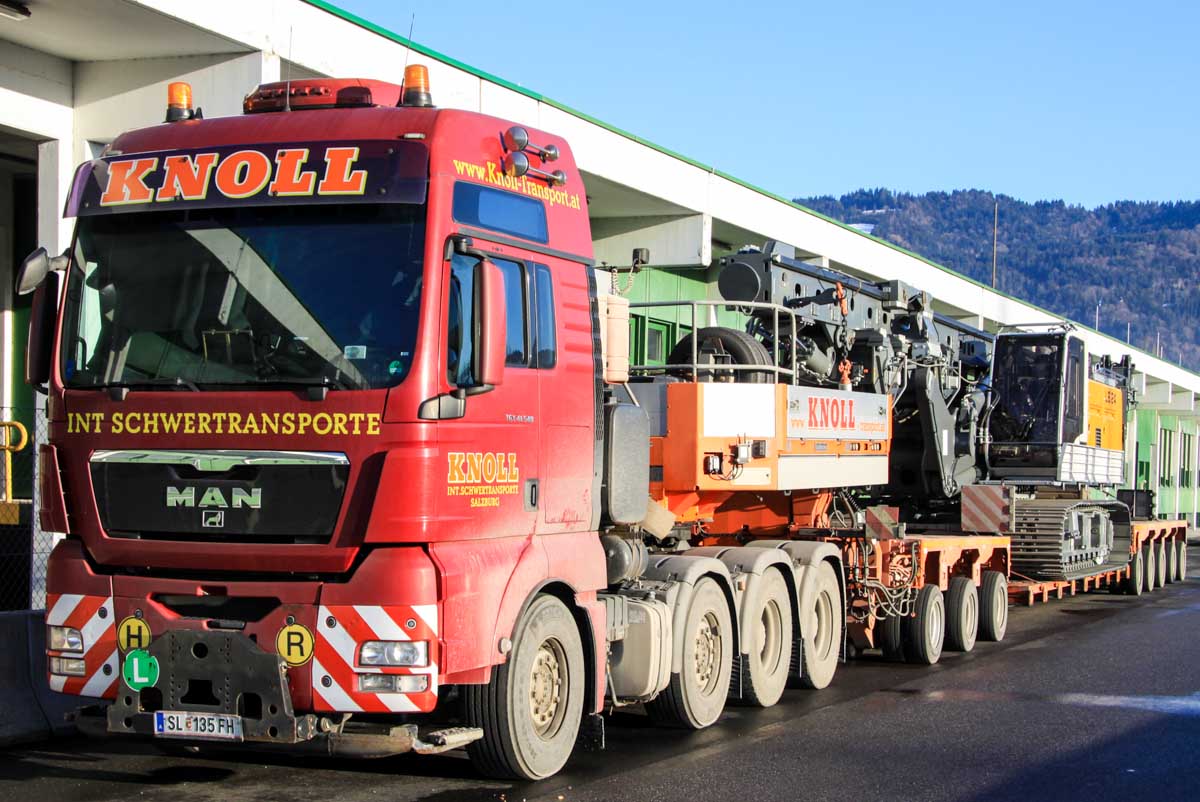 A sharp MAN TGX 41.540 of Knoll from Salzburg (AT) with an 8 axle low loader with drilling rig stood parked at the border between Austria and Germany near Lindau (DE).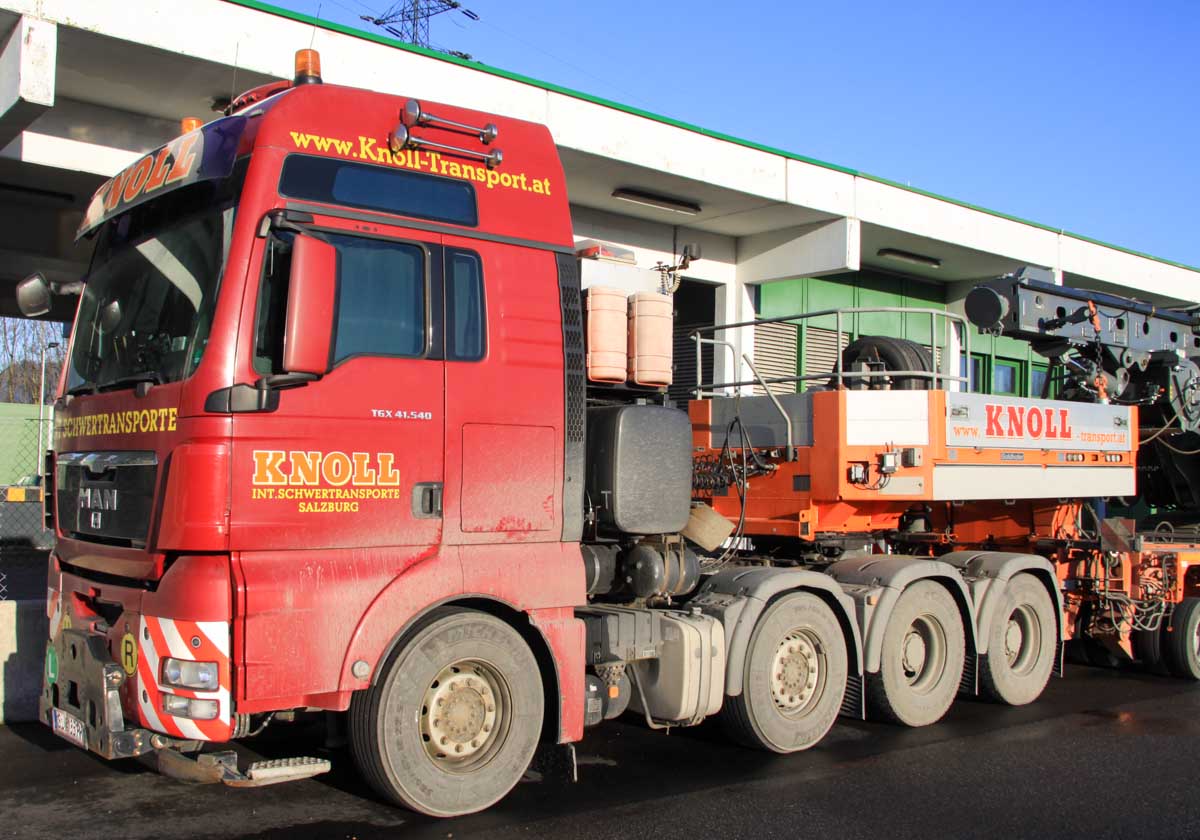 The truck is this MAN TGX 41.540 with 8x4 drive line. The truck is powered by a MAN D2676, a 6 cylinder diesel engine with a 12.4 liter stroke that supplies here 540 hp. This truck has a reinforced bumper so it could also push transports.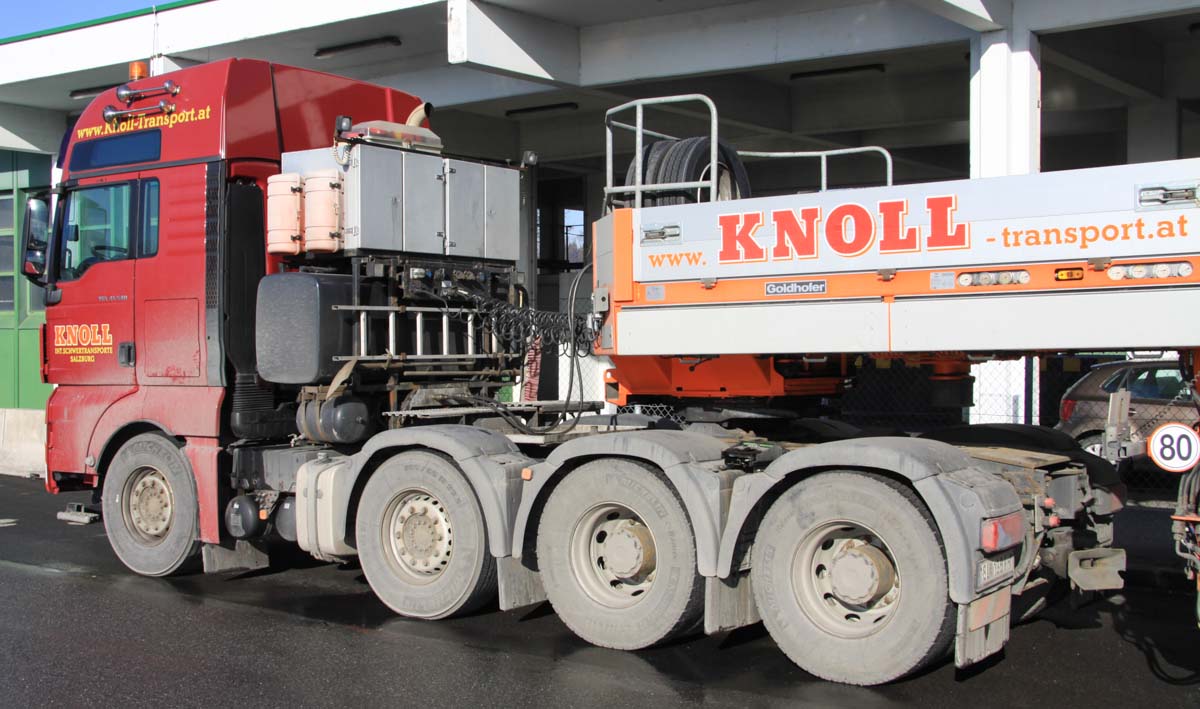 Behind the cabin are as usual the large diesel tank, the airbarrels and some storage compartments made.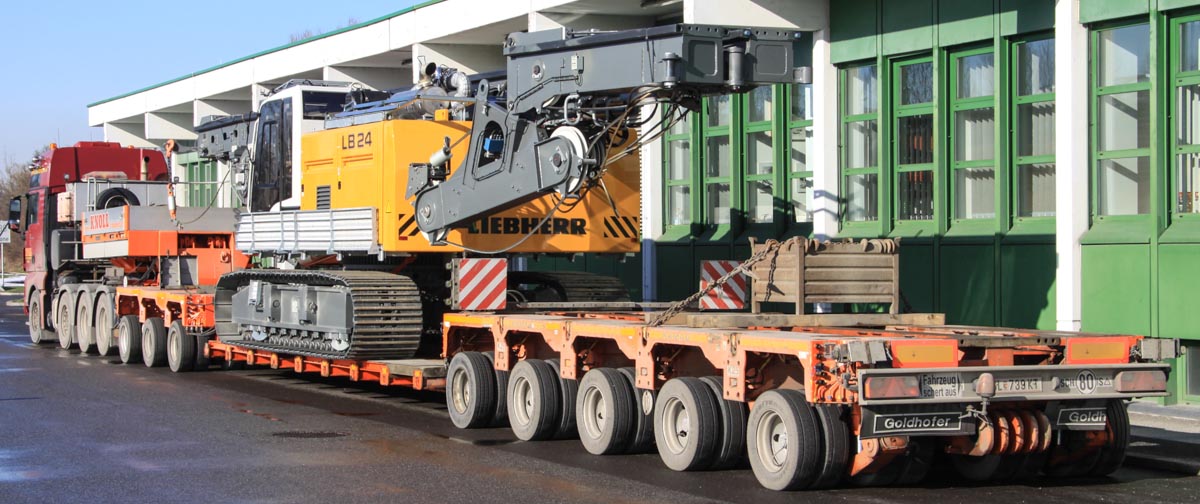 Pulled is an 8 axle low loader in 3 bed 5 configuration existing out of Goldhofer and Scheuerle elements. The axle lines are from Scheuerle.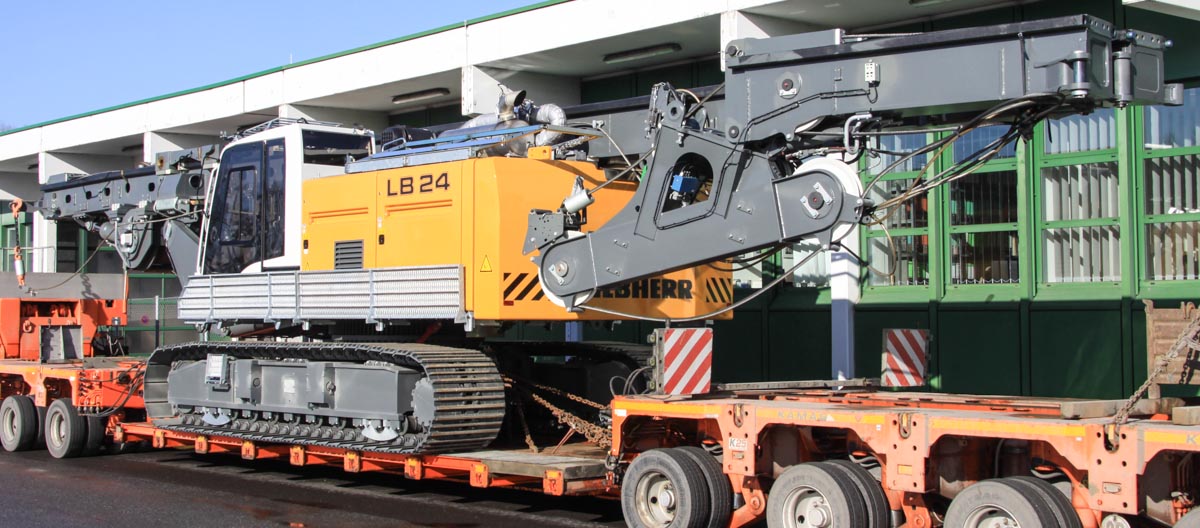 The load is this new Liebherr LB 24 drilling rig for Algeria.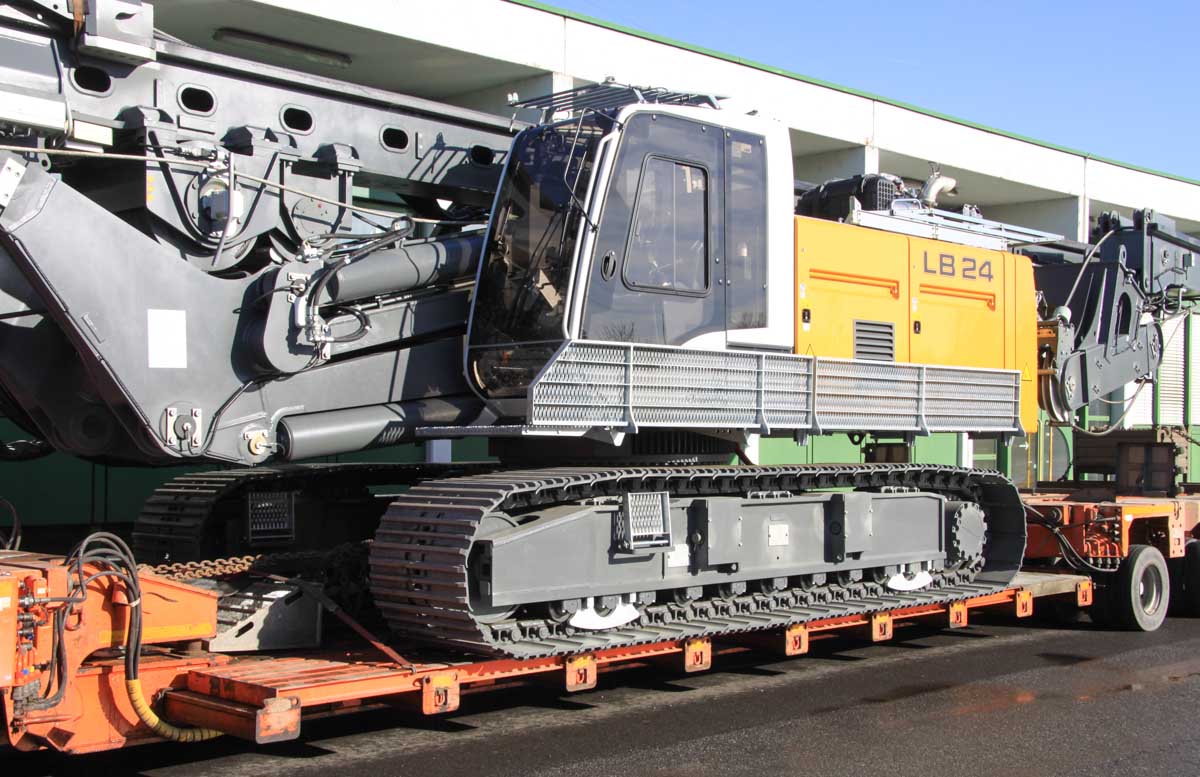 The rig has during the transport a 3.4 meter breadth and weights in this configuration 66 tonnes.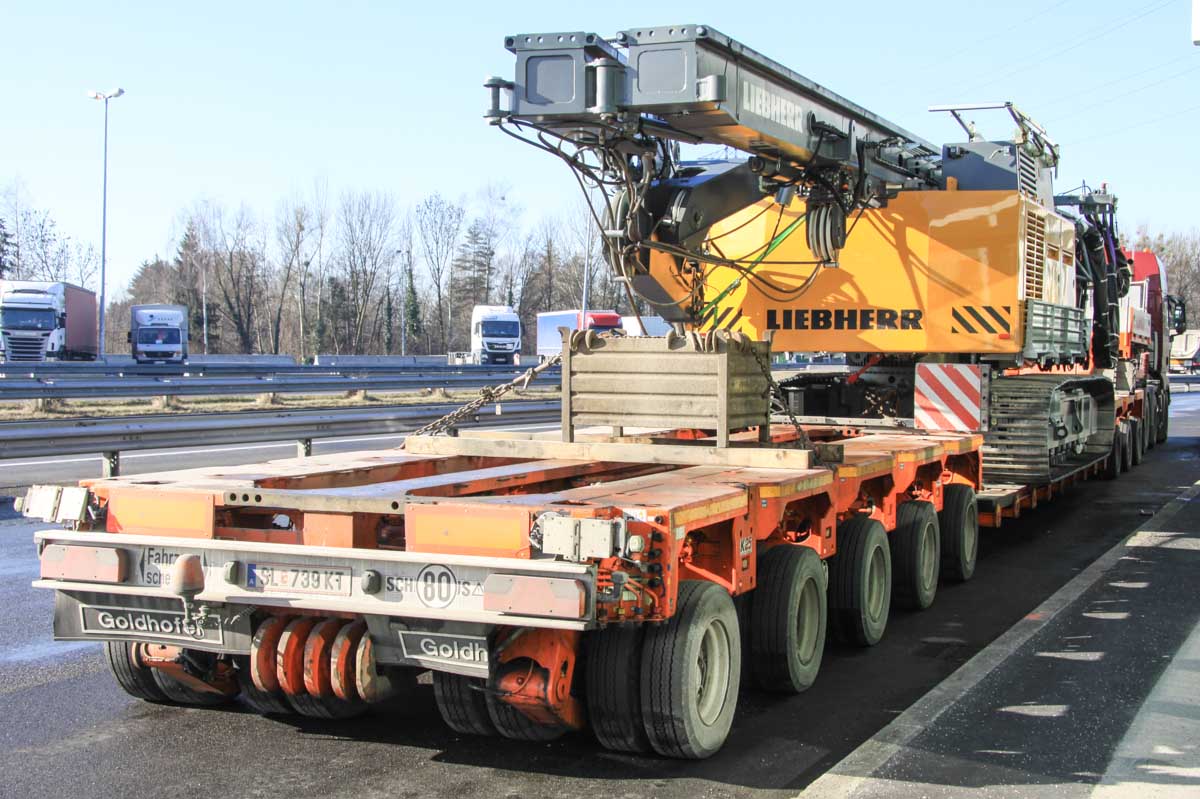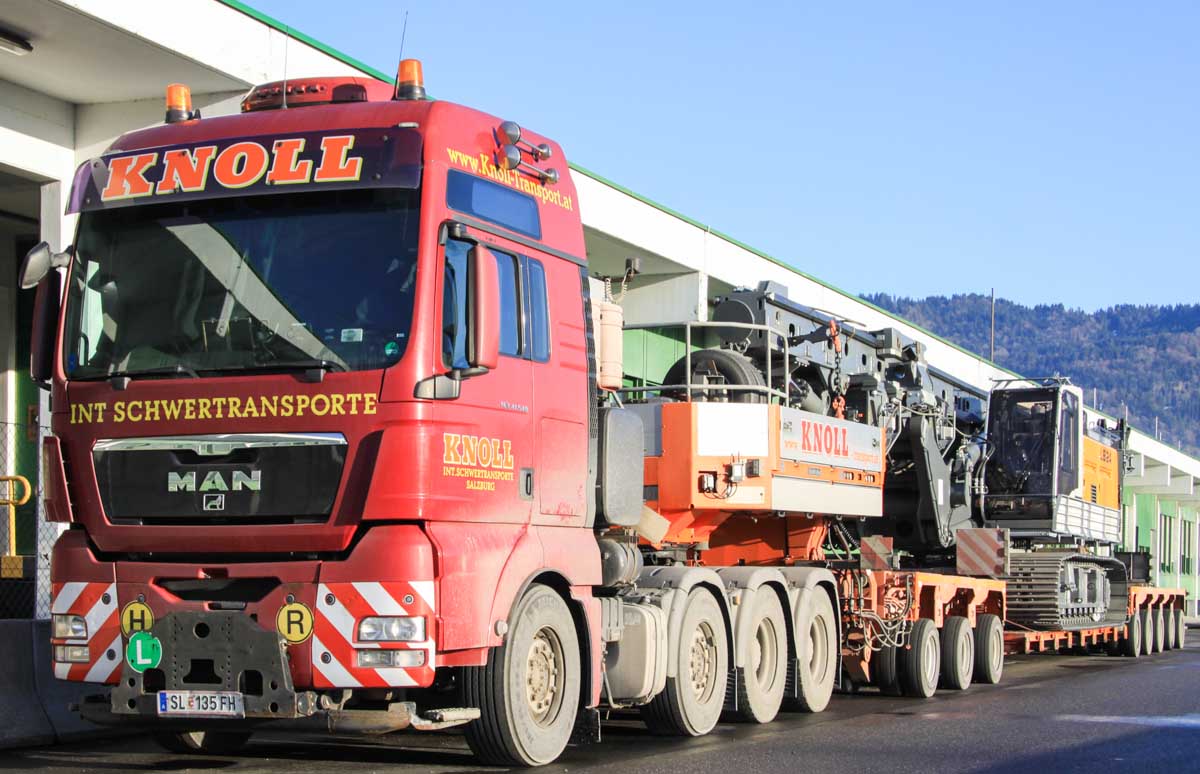 A very sharp combination!
Back to the MAN TGX menu
---
---