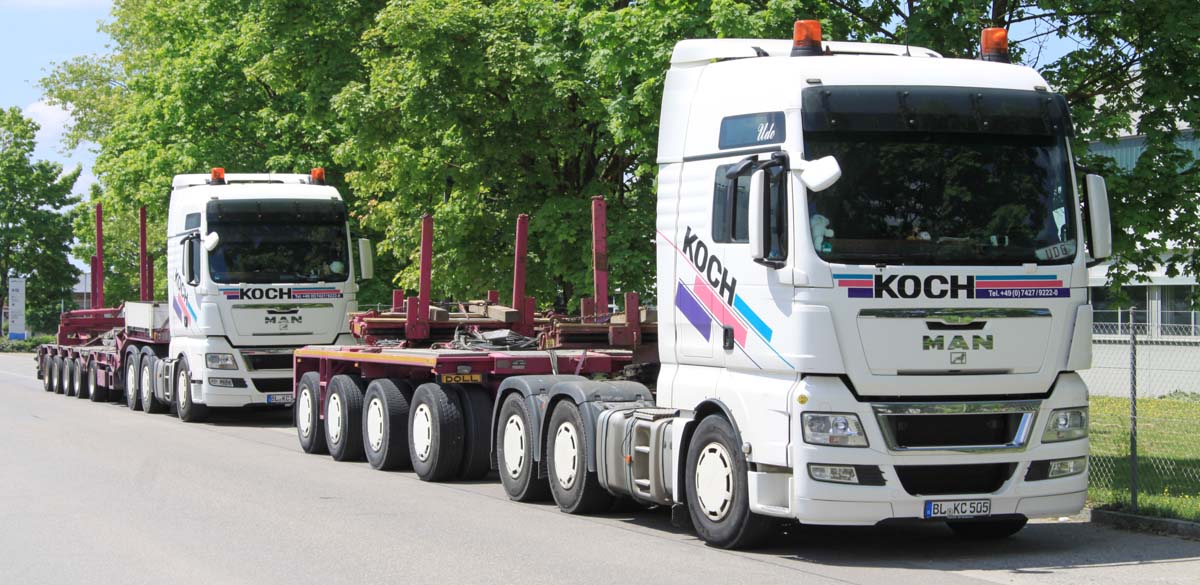 Spedition Koch from Ratshausen (DE) is owning several of these MAN TGX 33.540 trucks, two of them stood parked during a weekend on a industrial area in Laupheim (DE).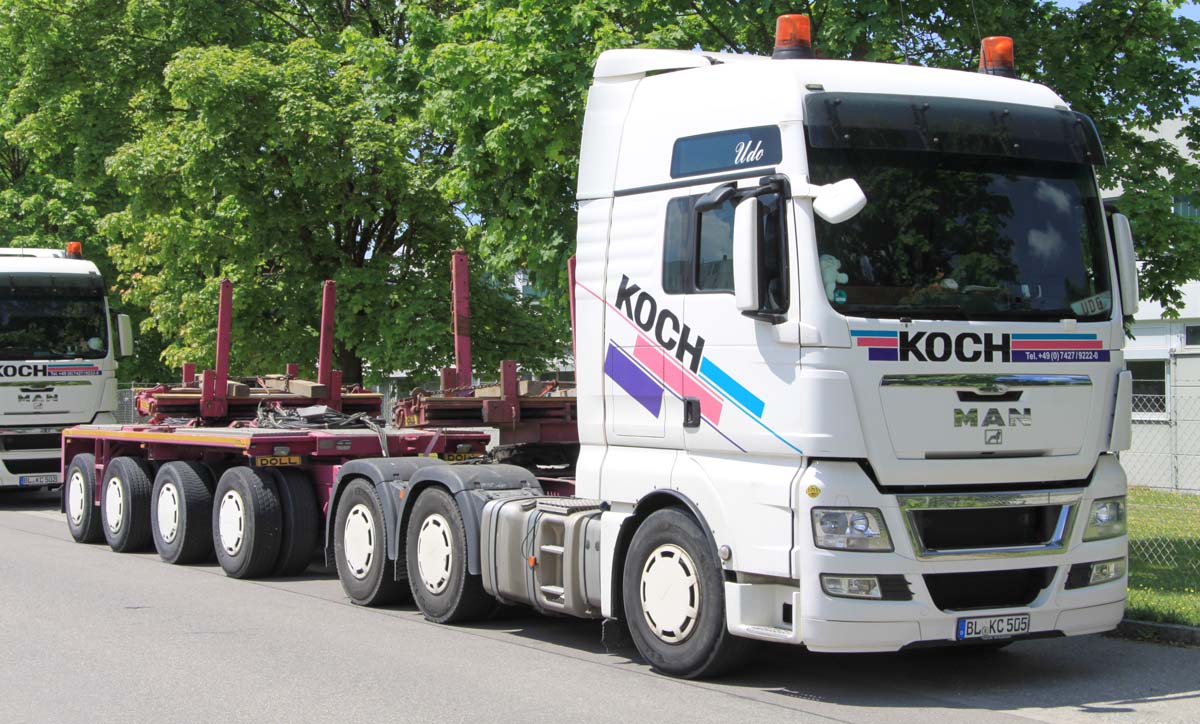 The first combination exists out of a truck with 4 axle dolly.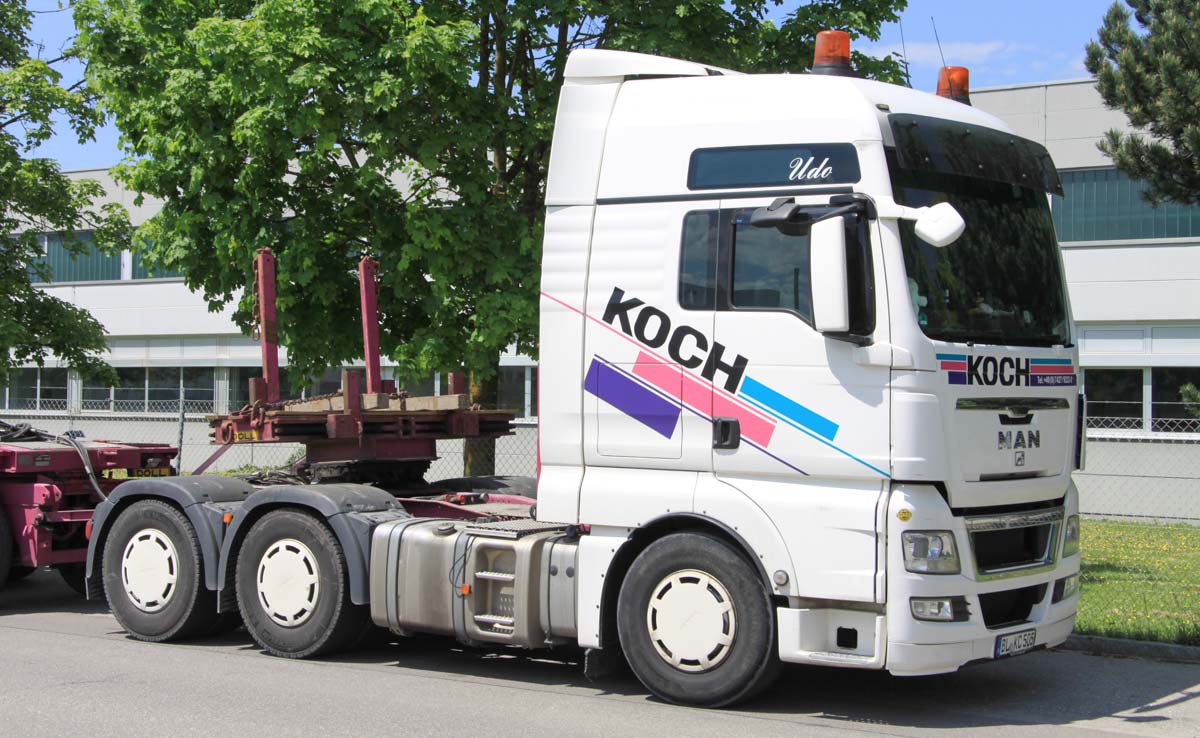 It is a 33 tonne truck that is powered by a MAN D2676 12.4 liter 6 cylinder diesel engine that supplies 540 hp.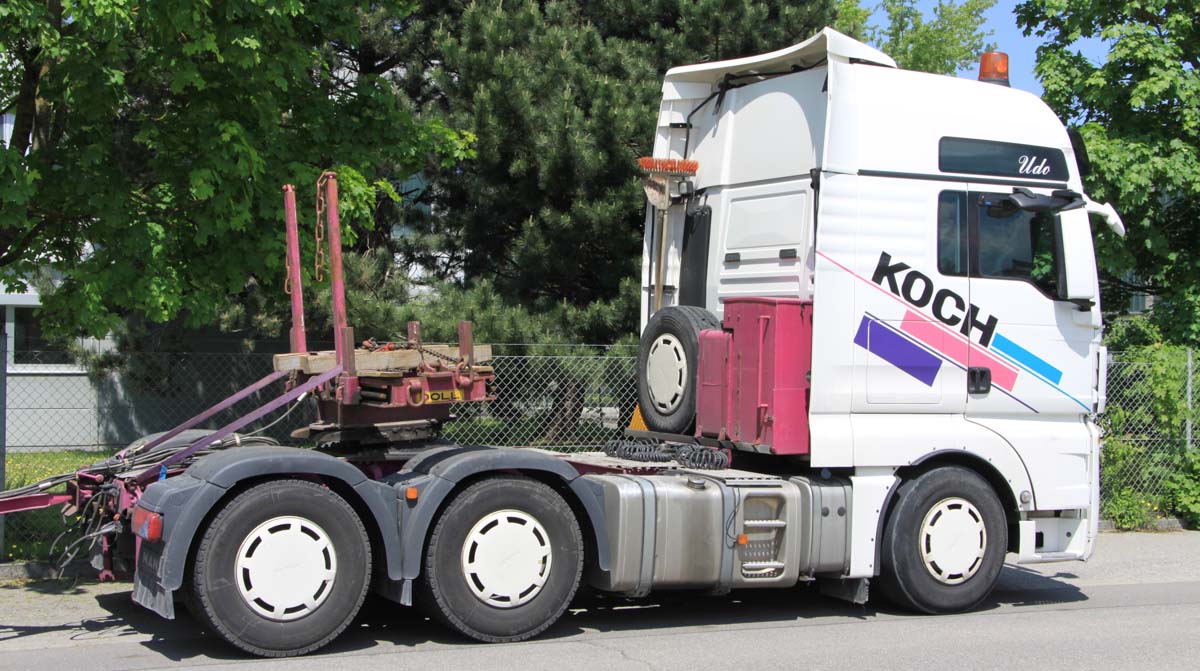 Behind the front axle are the diesel- and AdBlue tank installed. Behind the cabin are a smaller storage compartment and the hydraulic oil tank made.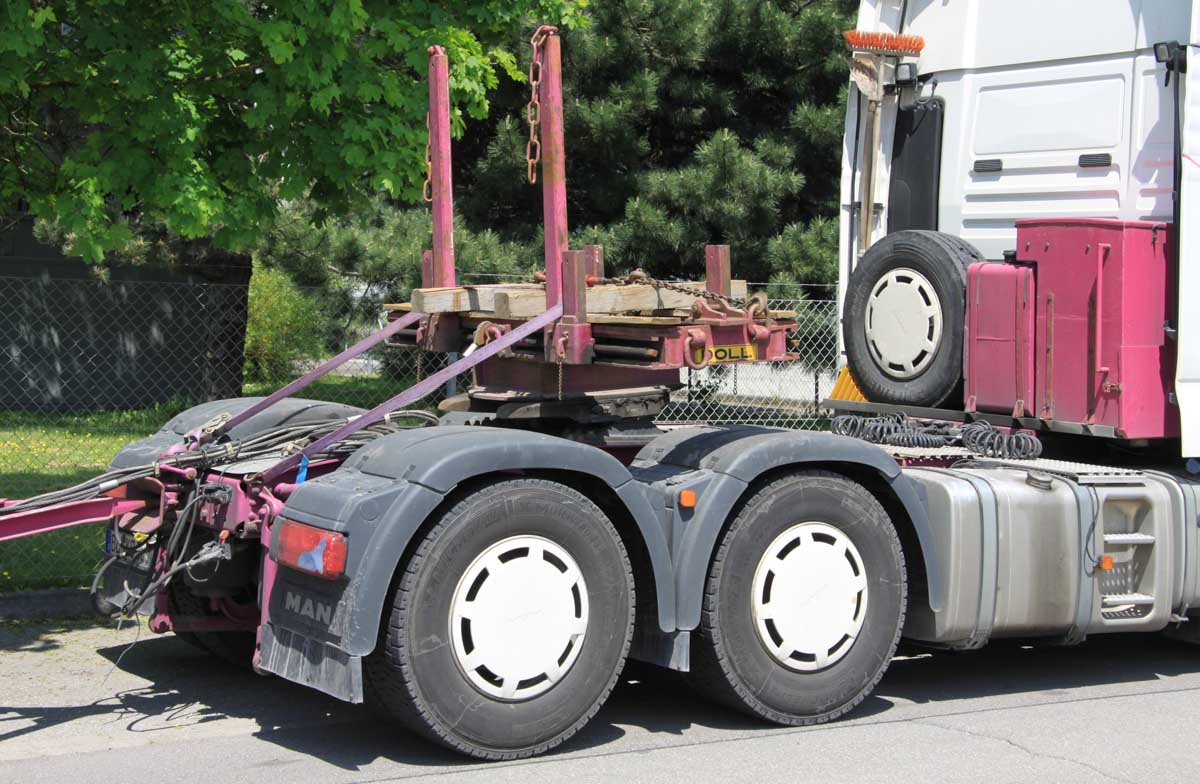 The combination would collect a large precast concrete part at the factory. The first part will be loaded directly onto the fifth wheel in a frame. The frame is a product of Doll.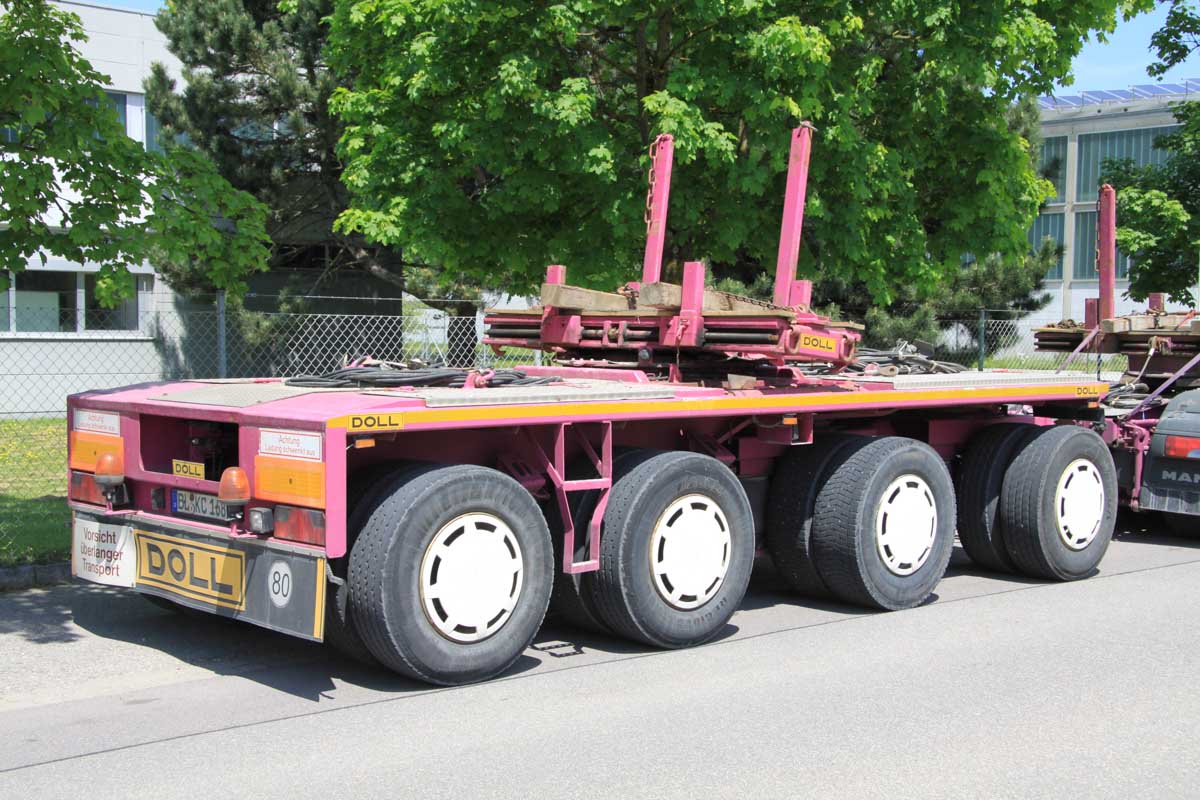 The other end of the load will be loaded onto the 4 axle Doll dolly.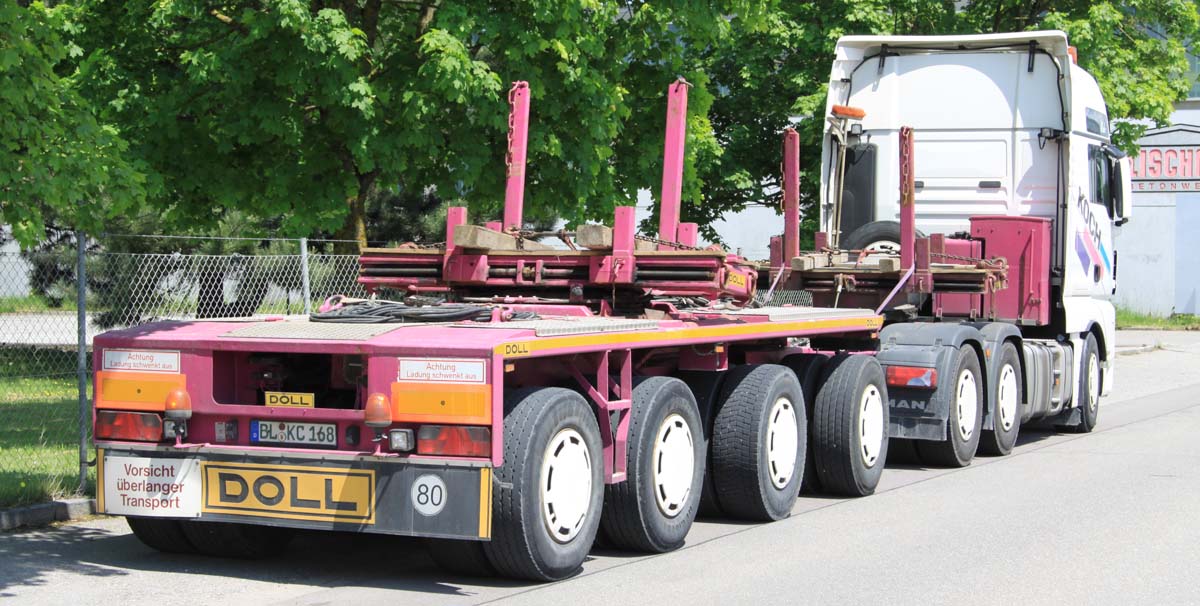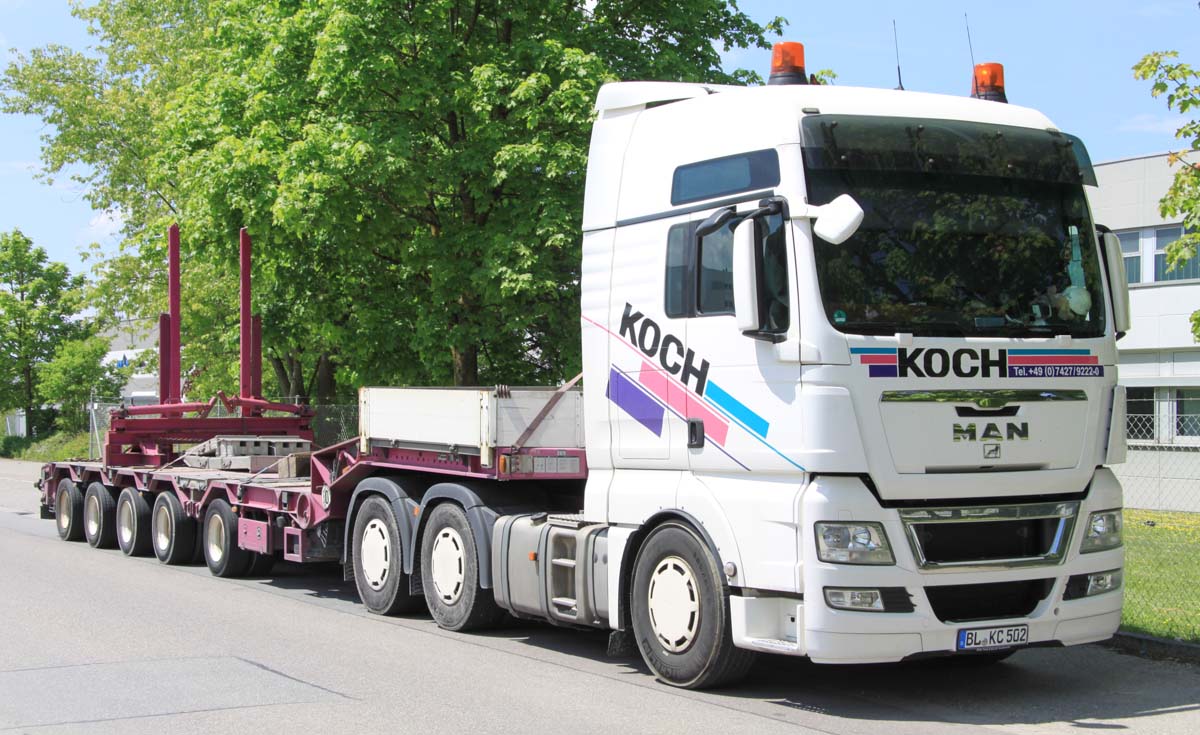 The second combination exists out of the same truck in combination with a 5 axle semi low loader made by Goldhofer.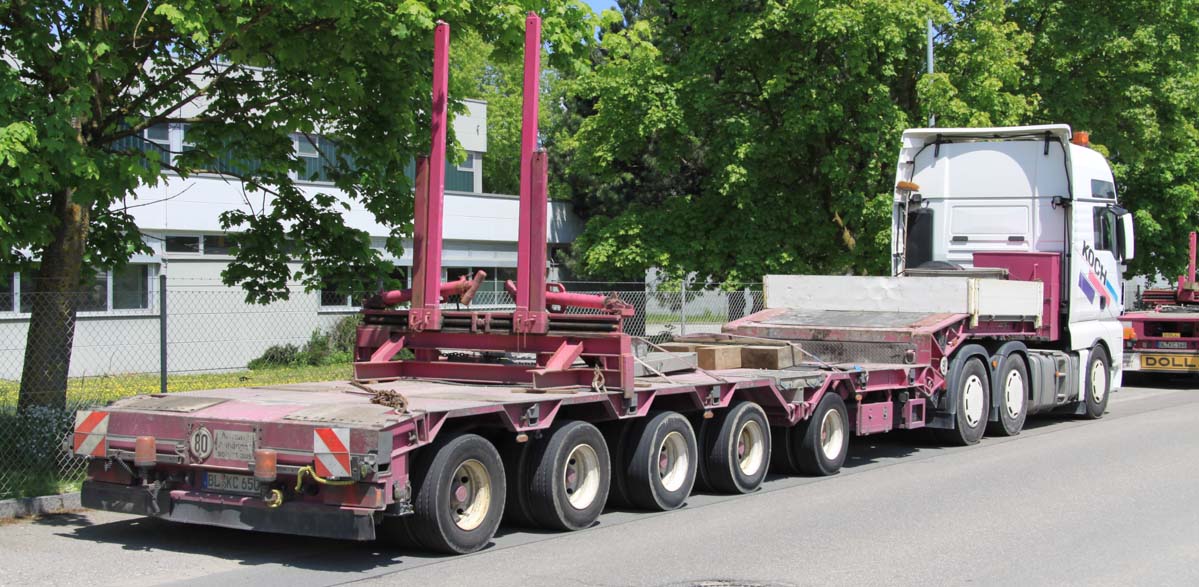 Back to the MAN TGX menu
---
---