MAN TGX 41.540 - Kübler Spedition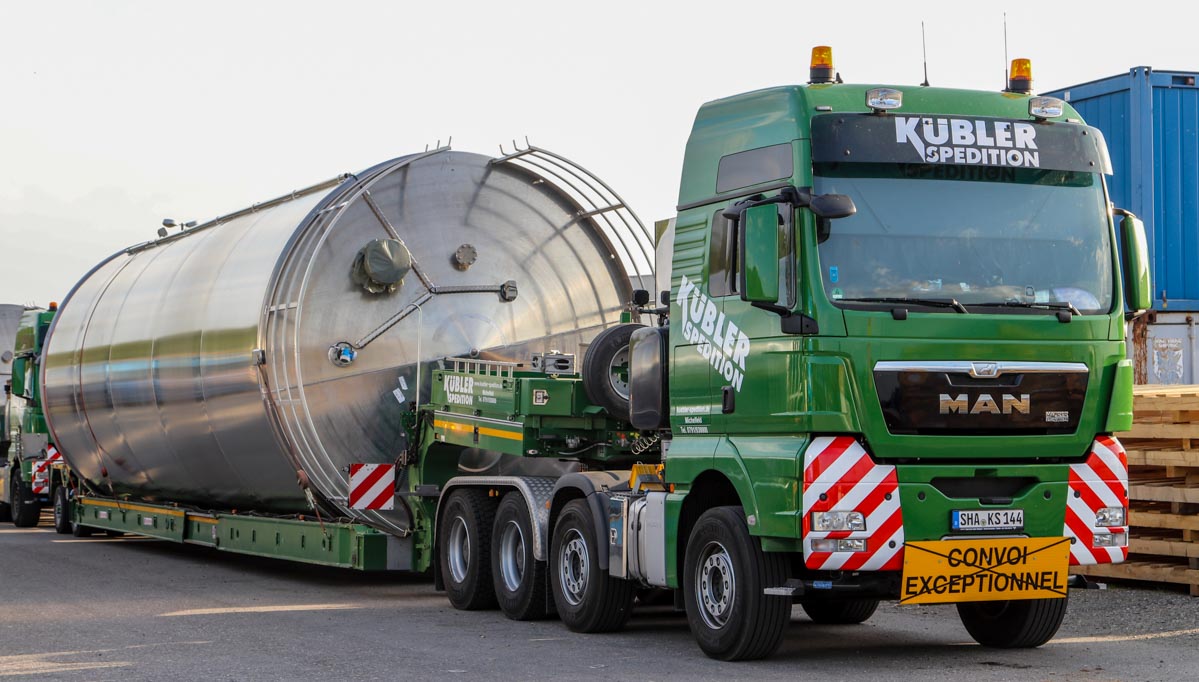 This sharp MAN TGX 41.540 of Kübler Spedition from Schwäbisch Hall (DE) stood parked in Meckenbeuren (DE) with an oversized tank, waiting for the transport at night.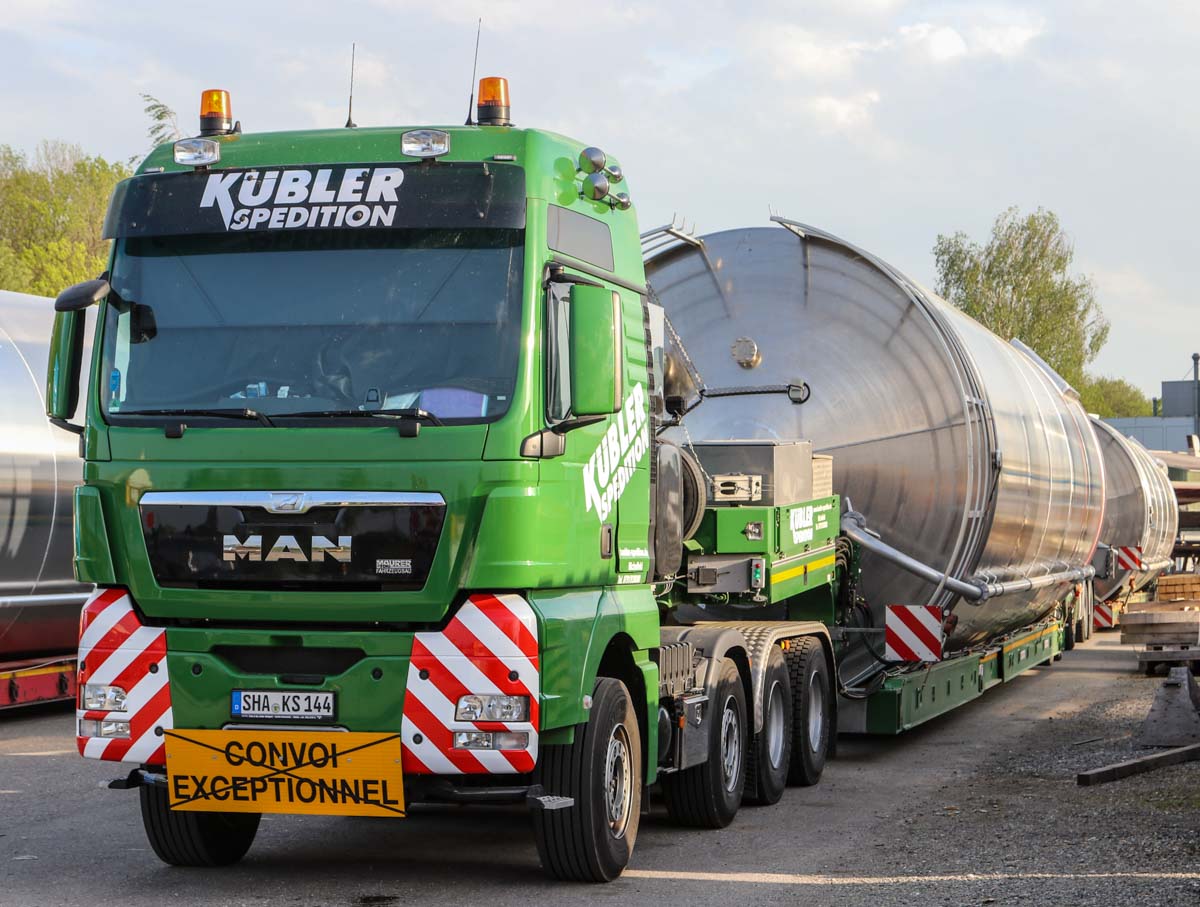 The combination exists out of a 4-axle truck combined with a 2-axle modular low loader by Scheuerle.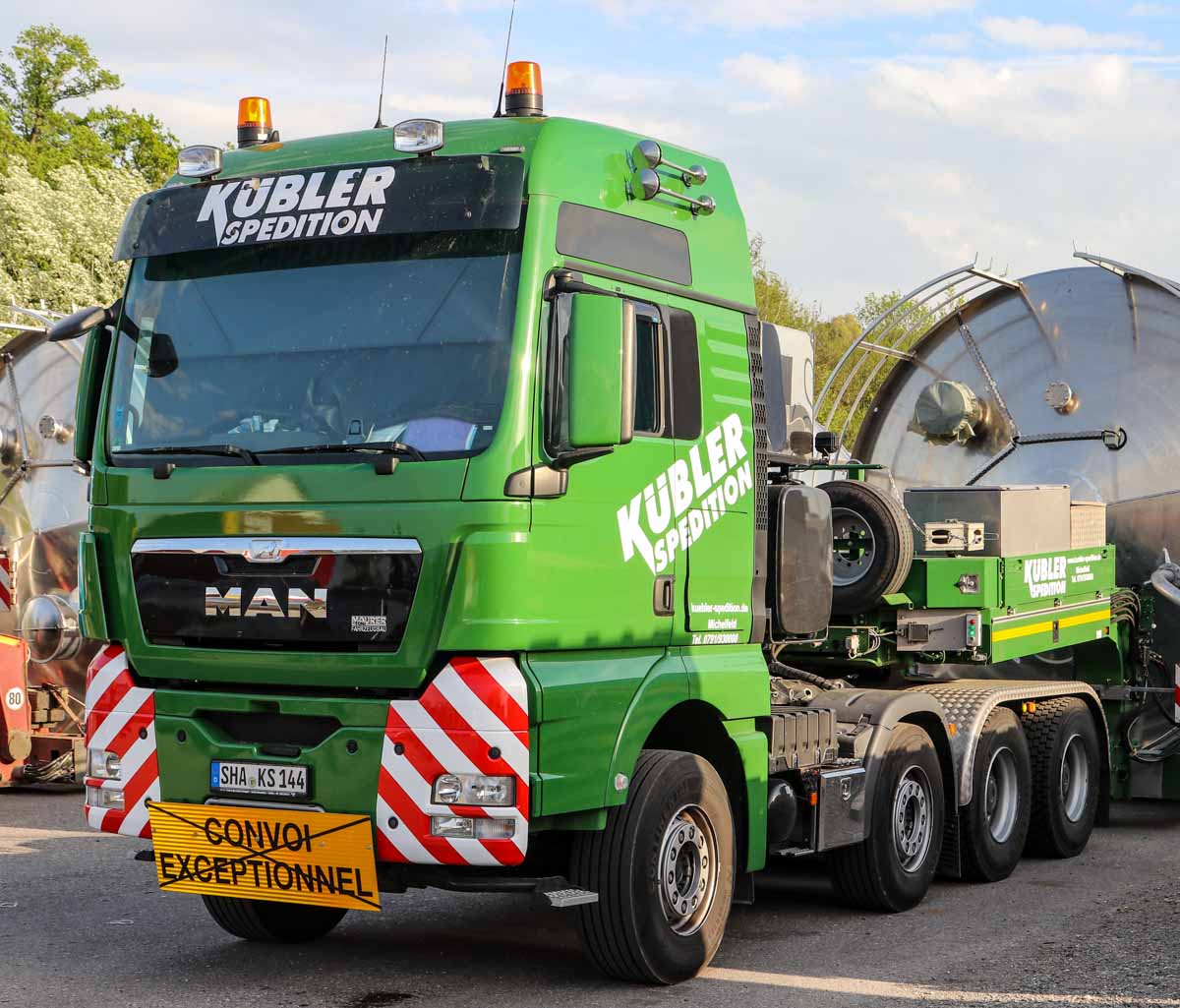 The MAN TGX 41.540 is powered by a MAN D2676, a 6-cylinder 12.4-liter diesel engine with a power of 400 kW (540 hp). The 4-axle truck has a maximum weight of 41 tonnes.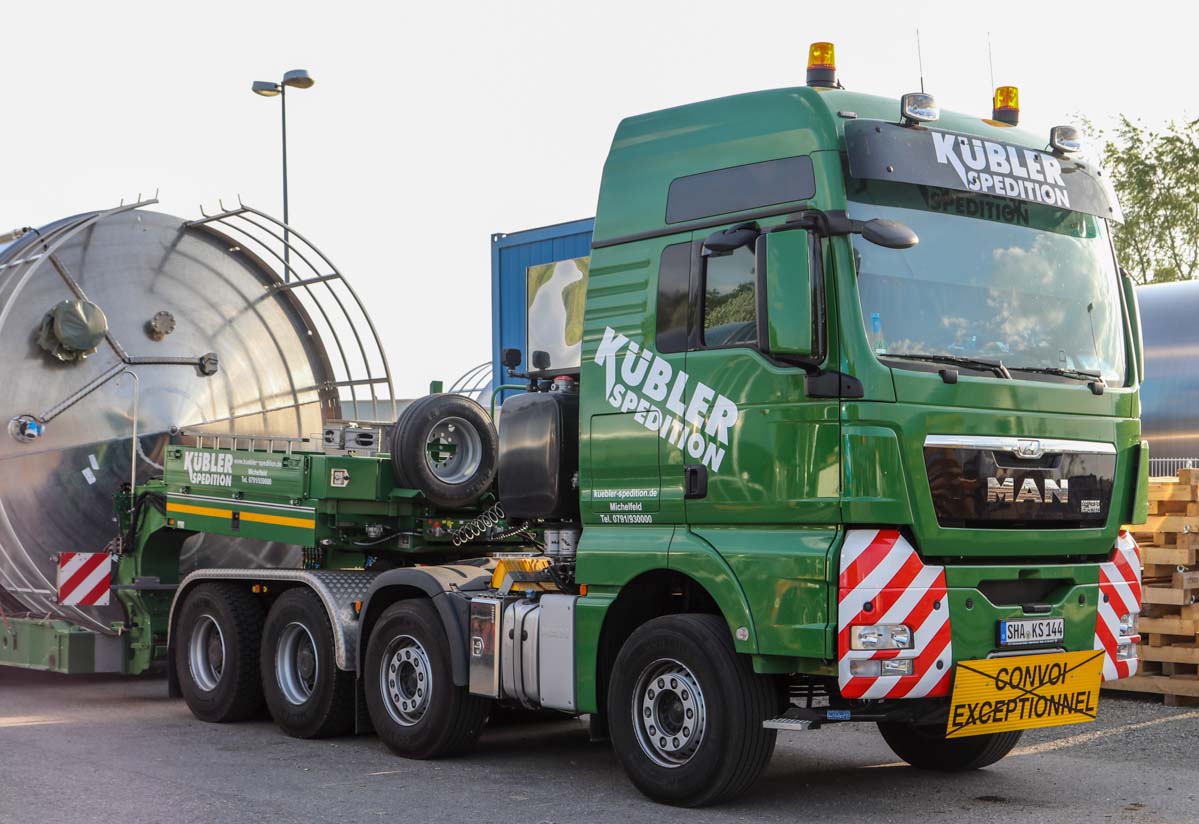 This truck was deliverd and used by Kübler as a 3-axle MAN TGX 26.540. At Toni Maurer from Türkheim (DE) was the truck converted to TGX 41.540 by extending the chassis and adding the second non-driven axle.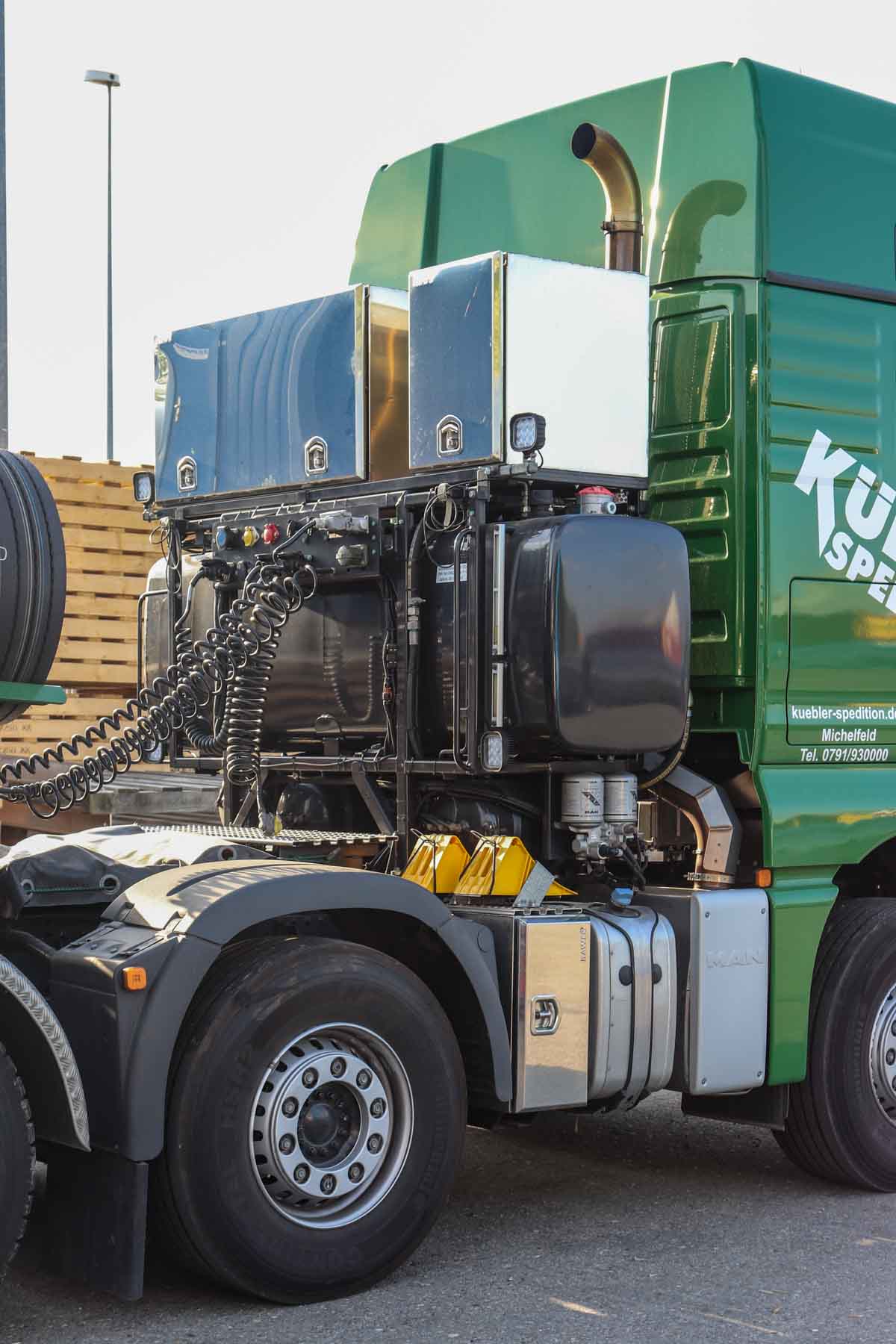 Behind the cabin are multiple compressed-air tanks, a large diesel tank and storage compartments made. Behind the front axle are the muffler, AdBlue tank and a storage compartment made.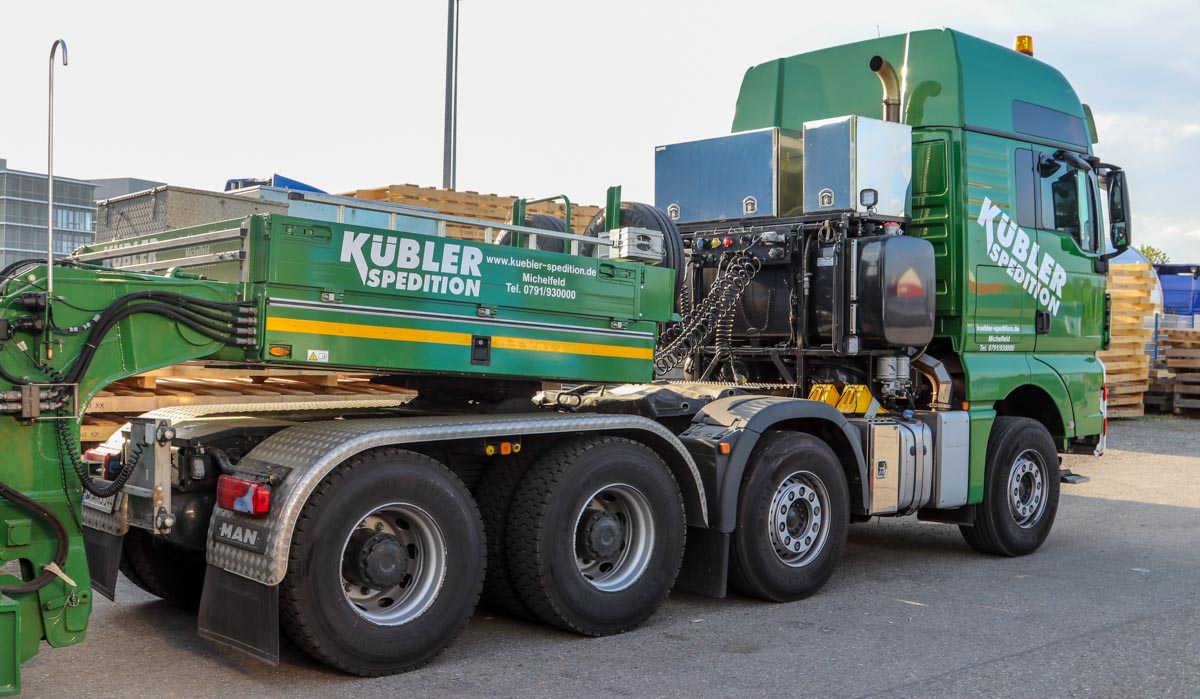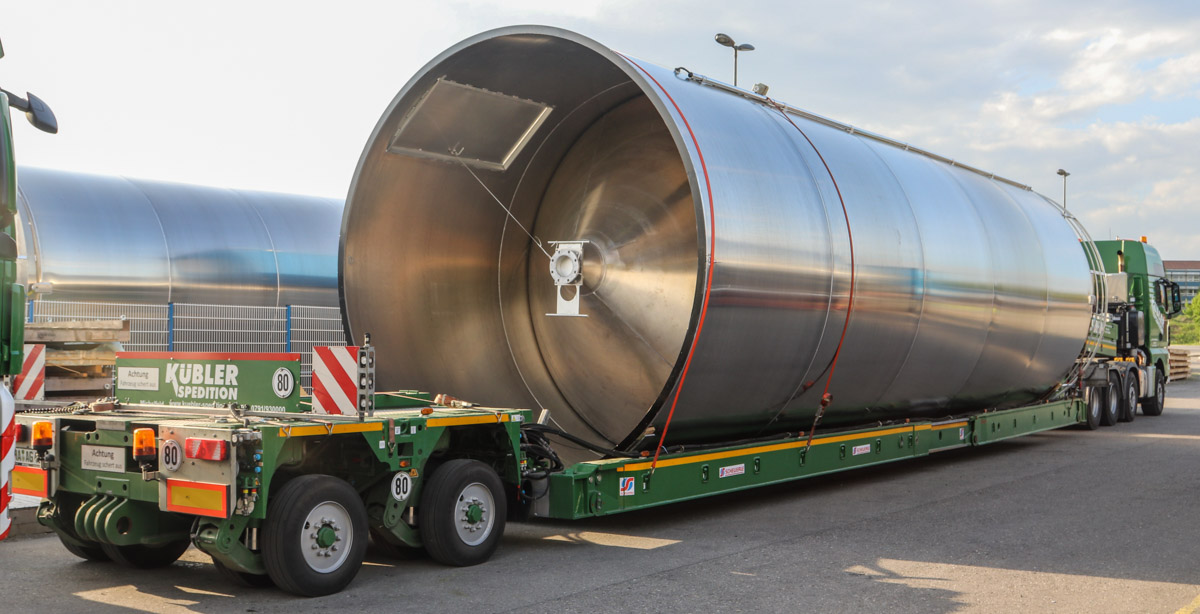 Attached is a 2-axle Scheuerle low laoder with a large tank as cargo.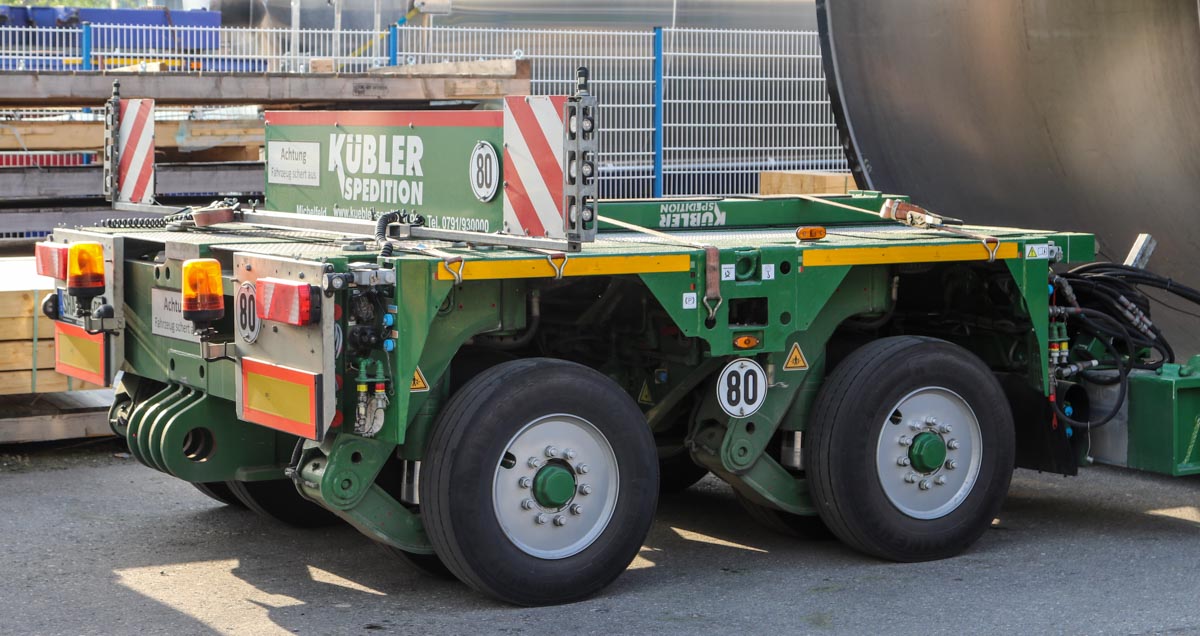 The trailer is composed out of modular components.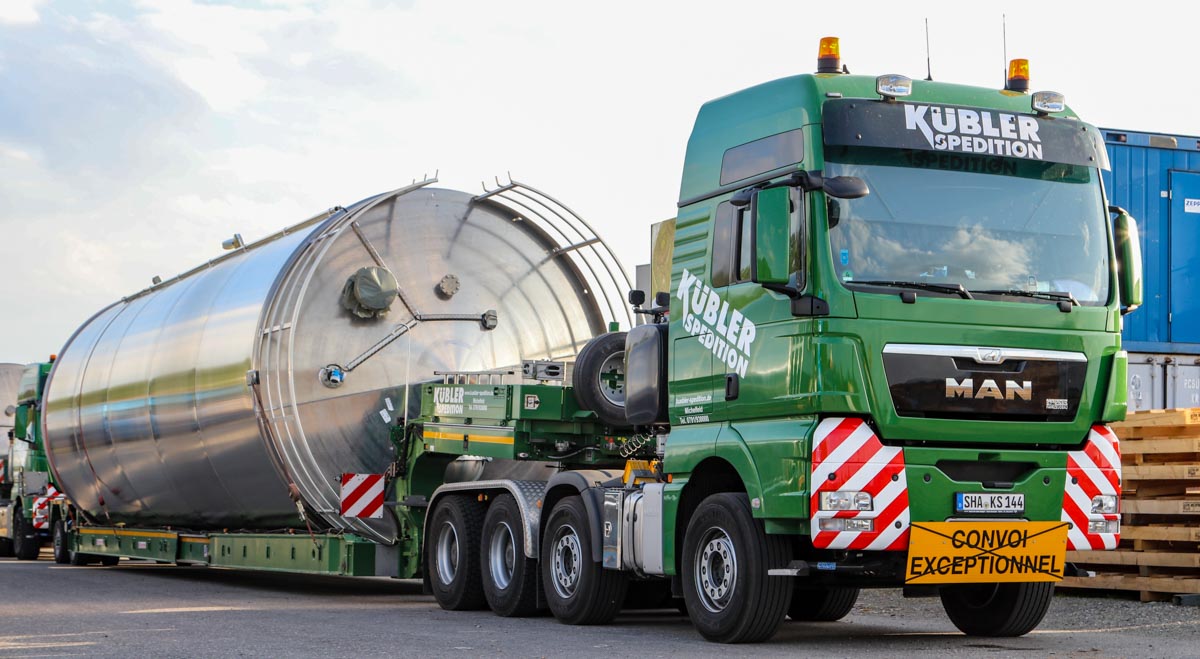 A very sharp combination of Kübler!
Back to the MAN TGX menu
---
---