MAN TGX 41.680 - Kübler Spedition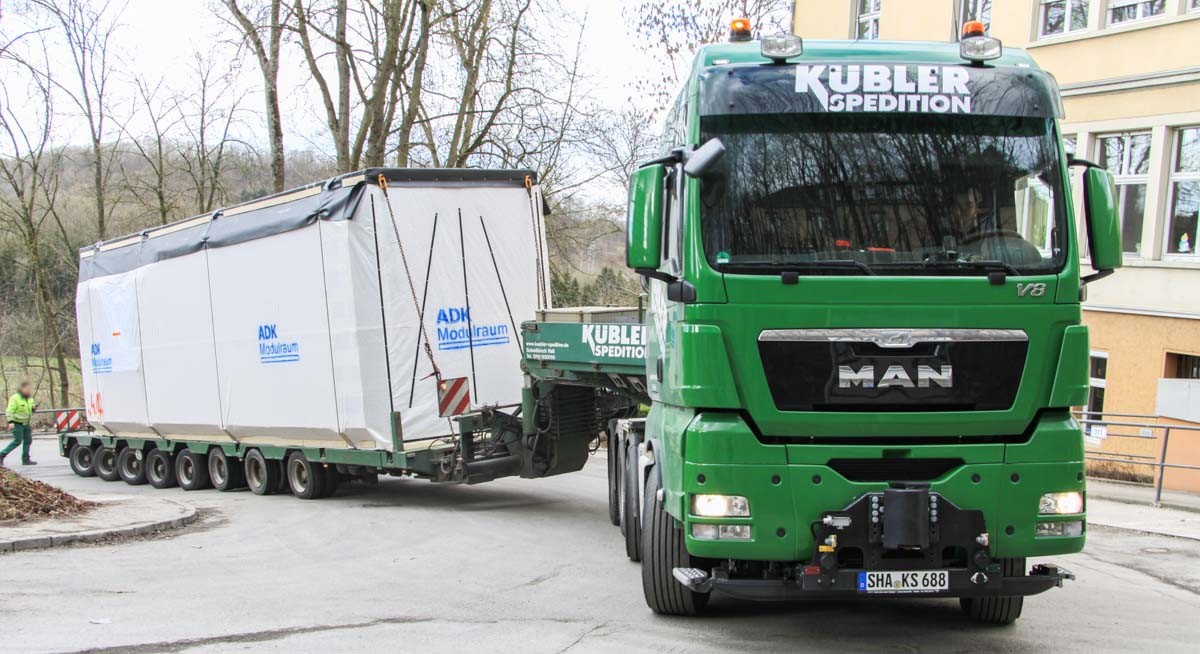 The company Kübler Spedition from Schwäbisch Hall (DE) is owning some of these sharp MAN TGX 41.680 heavy haulage trucks.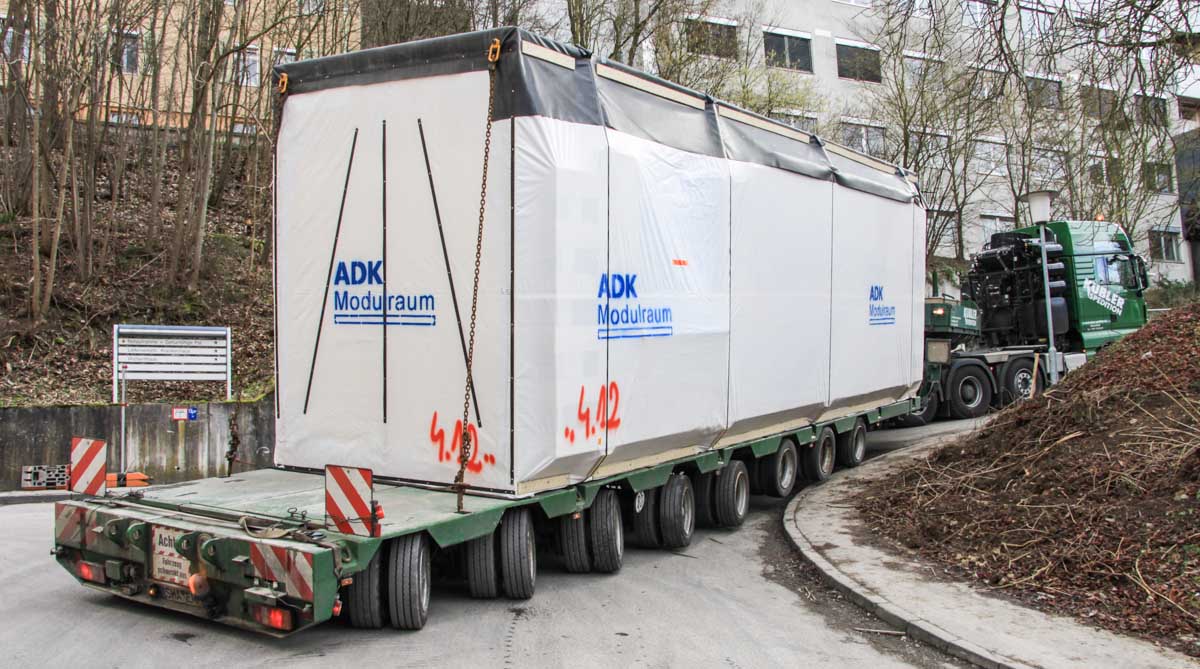 Here is an 8-axle semi lowloader attached, the load is a module for a temporary hospital. The truck has to show his muscles by taking this sharp curve.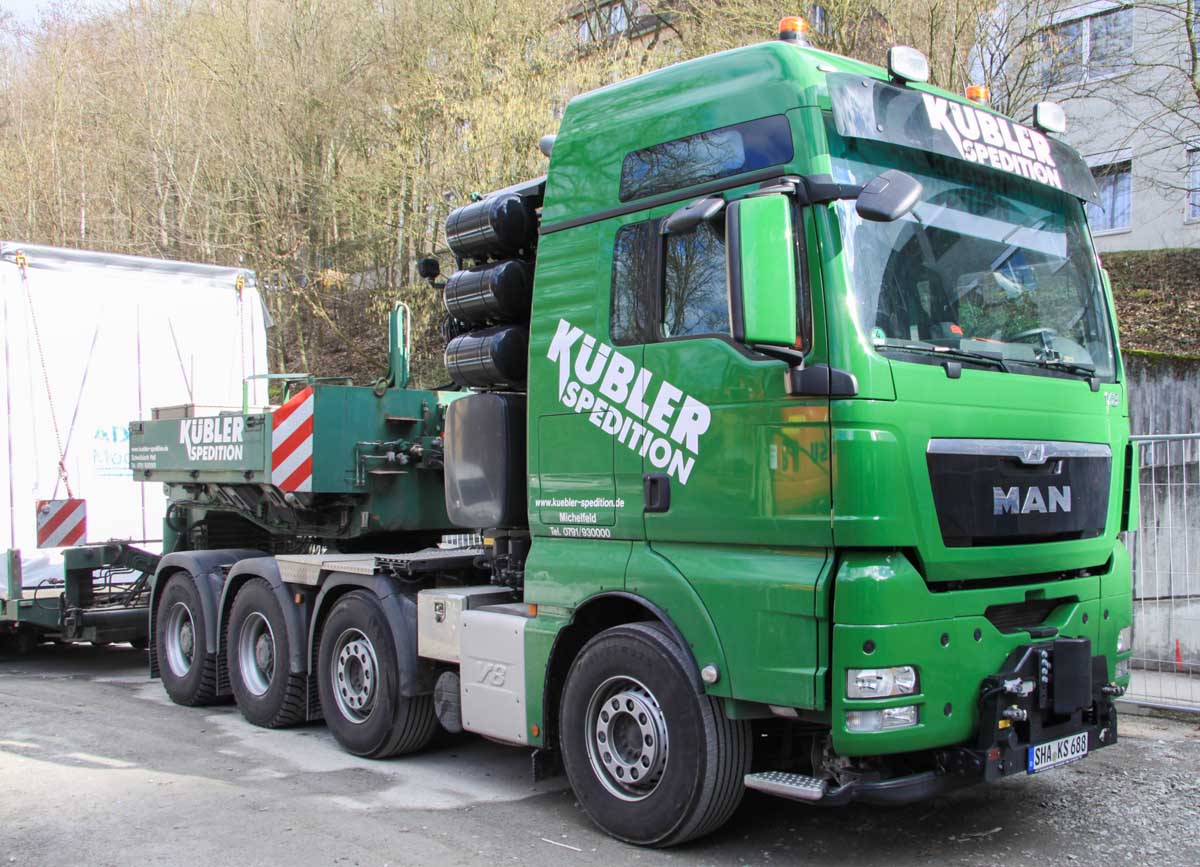 A heavy coupling is made on the bumper, making it possible to use the truck as well to brake- and push heavy transports.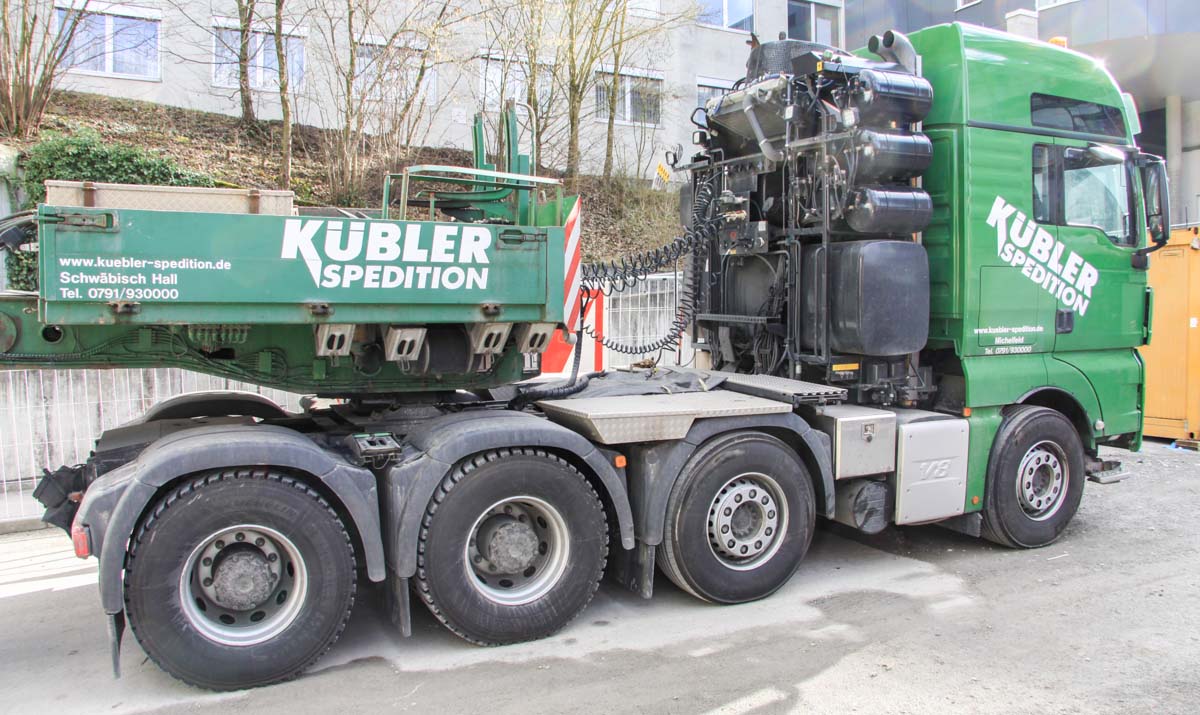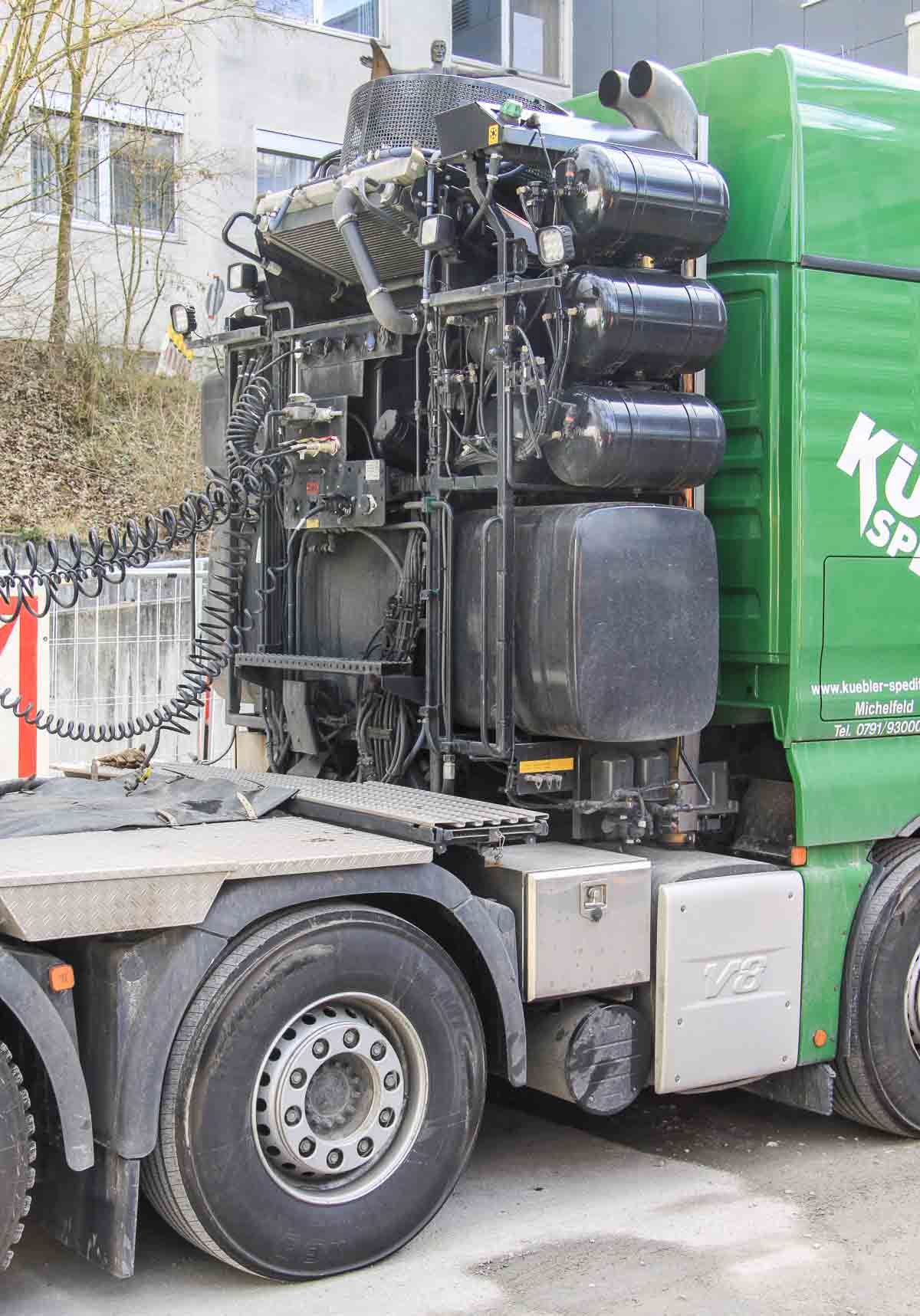 Behind the cab is the heavy haulage tower made with a big fuel tank, air barrels and on top a big oil cooler.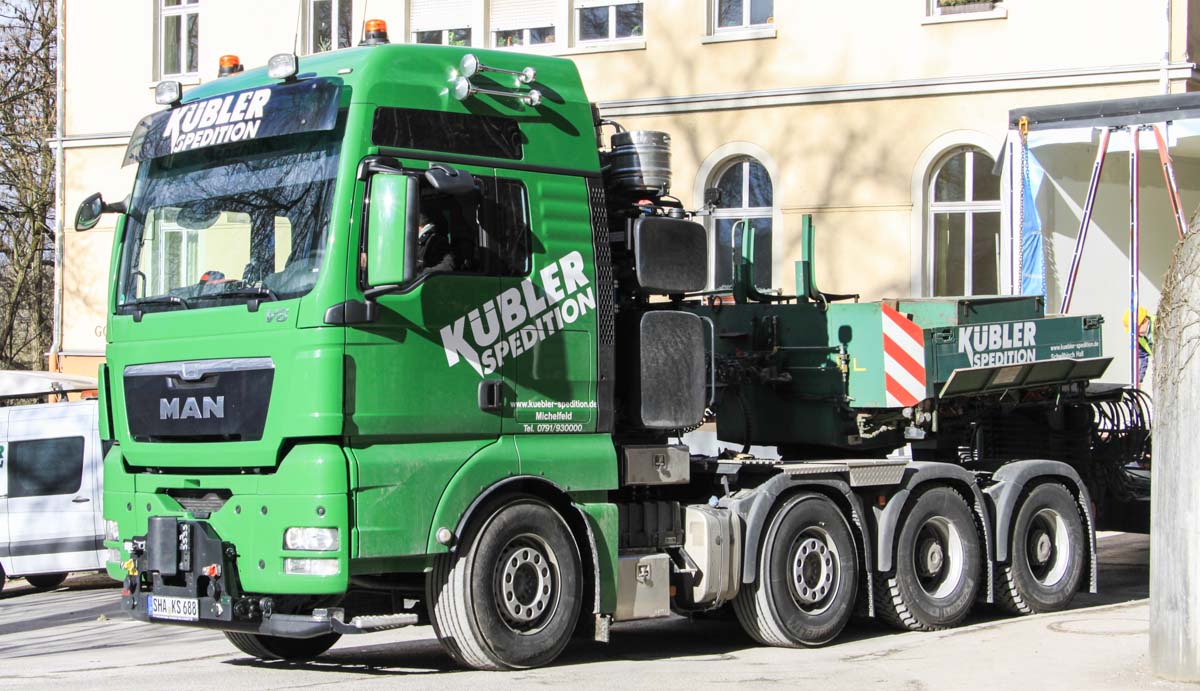 The truck will be unloaded by the Tadano ATF 220G-5 of Merkel.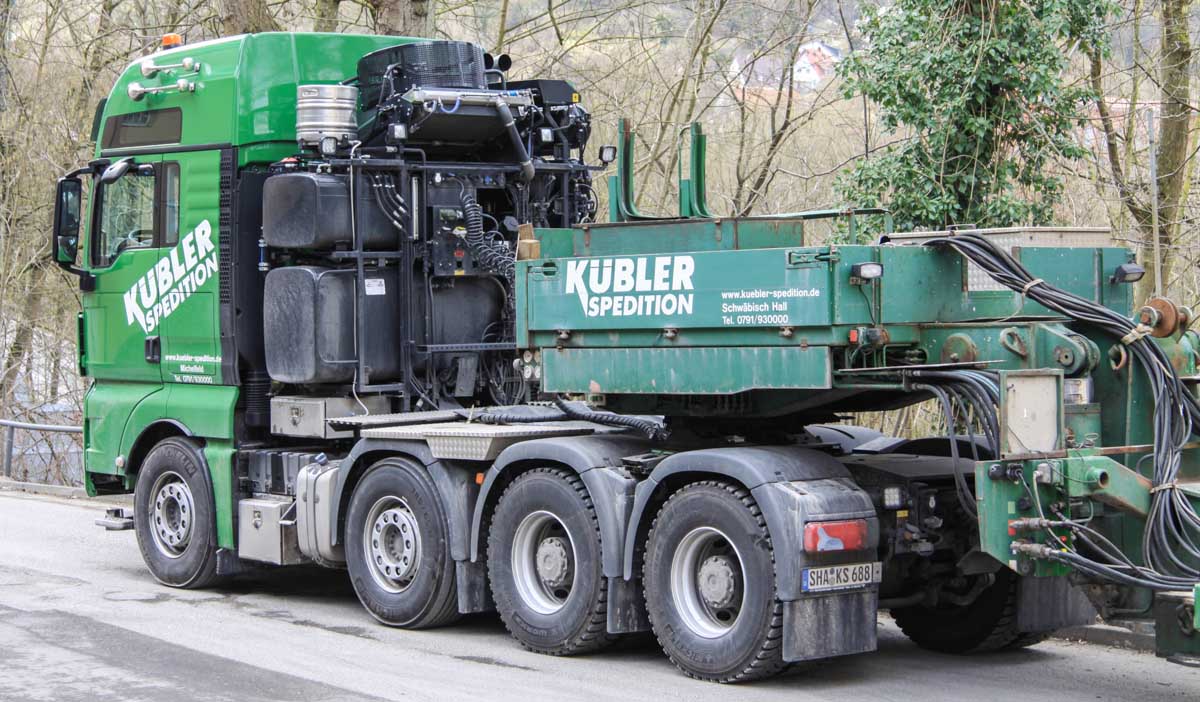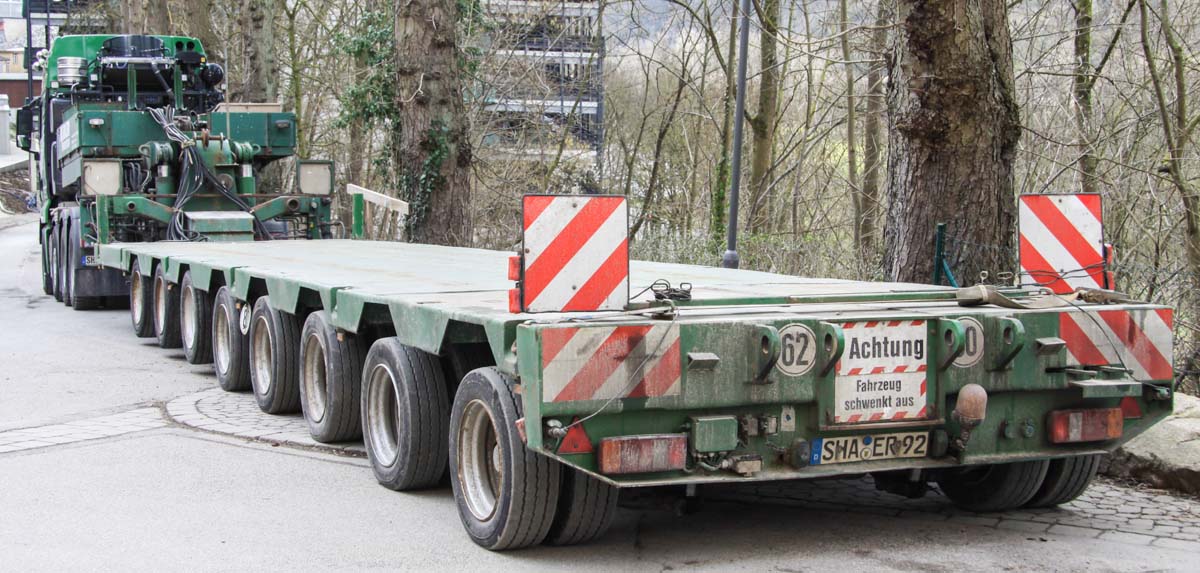 Unfortunately, the manufacturer of the 8-axle semi lowloader isn't known by be, I couldn't find a brand!
Back to the MAN TGX menu
---
---