MAN TGX 41.680 - Kübler Spedition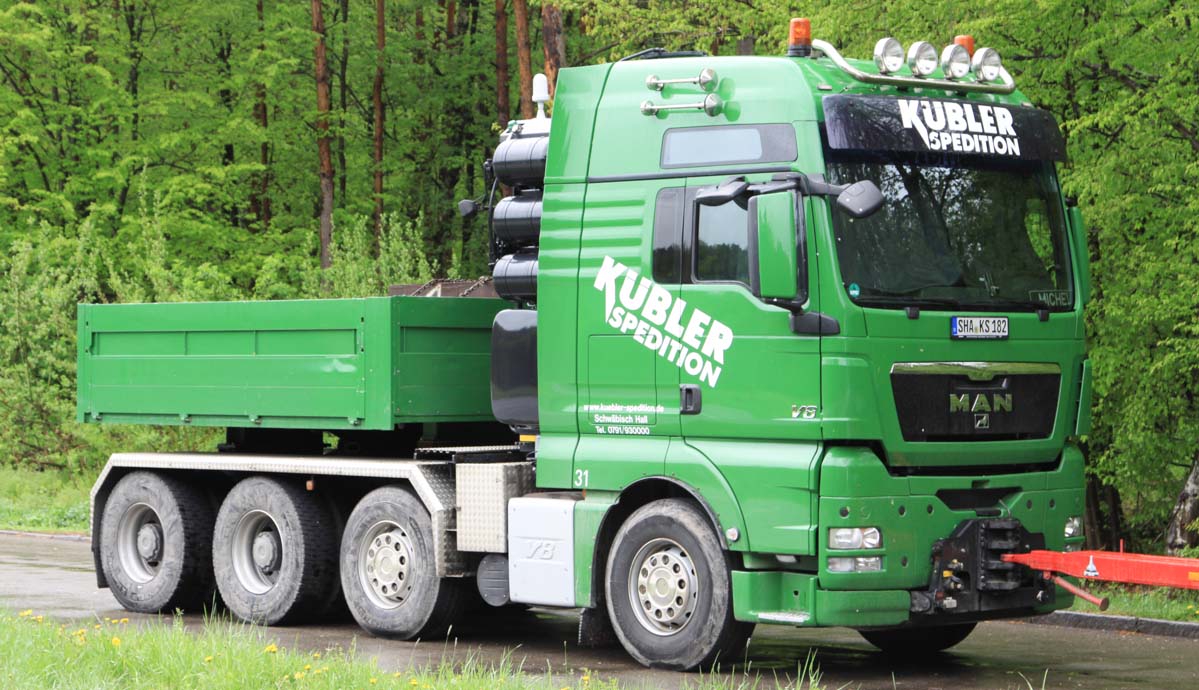 The huge transport of a ship between Heilbronn (DE) and Friedrichshafen (DE), that was pulled by a Mercedes-Benz Actros 4160, was pushed and braked by this MAN TGX 41.680, also of Kübler from Schwäbisch Hall (DE).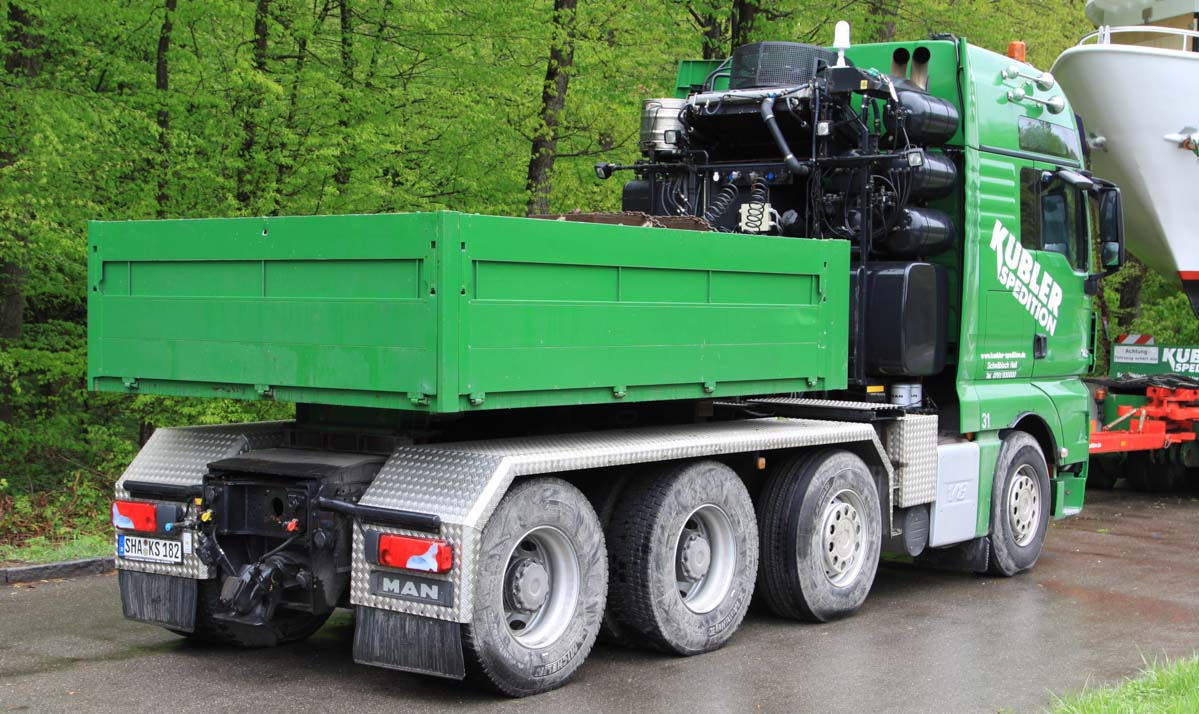 It is a 4 axle truck with 8x4 drive line, the truck is powered by a MAN D2863 16.2 liter V8 diesel engine. The ballast box takes care for enough pressure on the driven rear axles.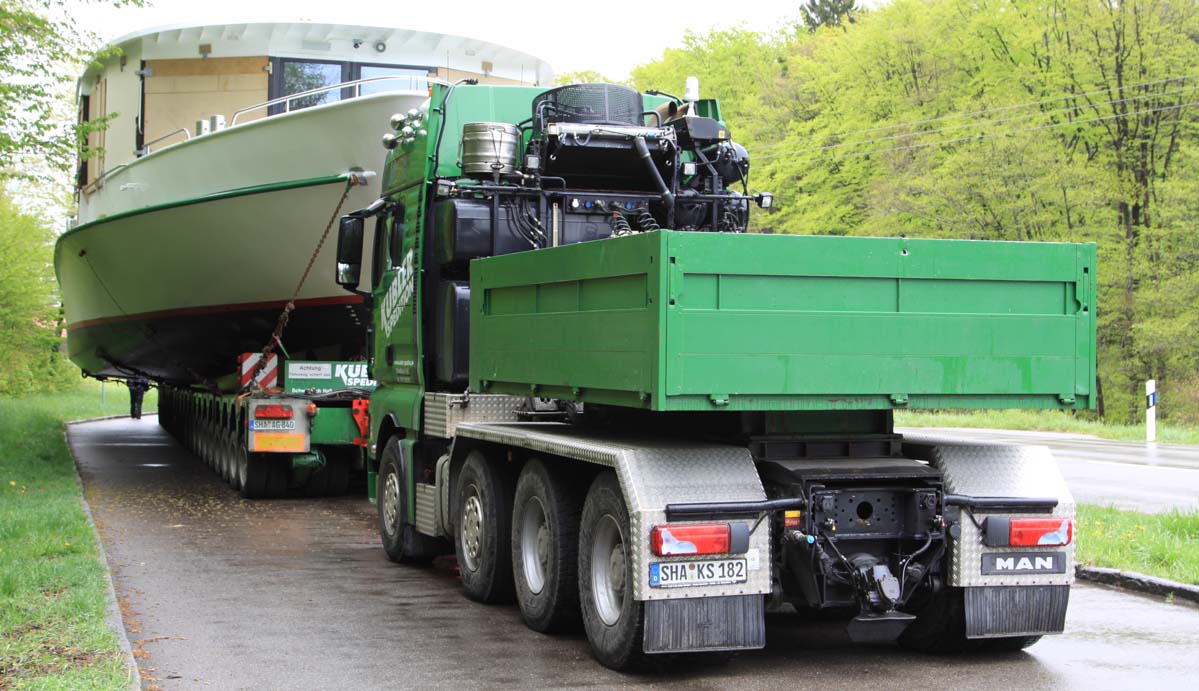 The ship with a mass of around 100 tonnes was loaded on a 20 axle modular trailer made by Scheuerle. The ship is 32 meters long and 6 meters wide.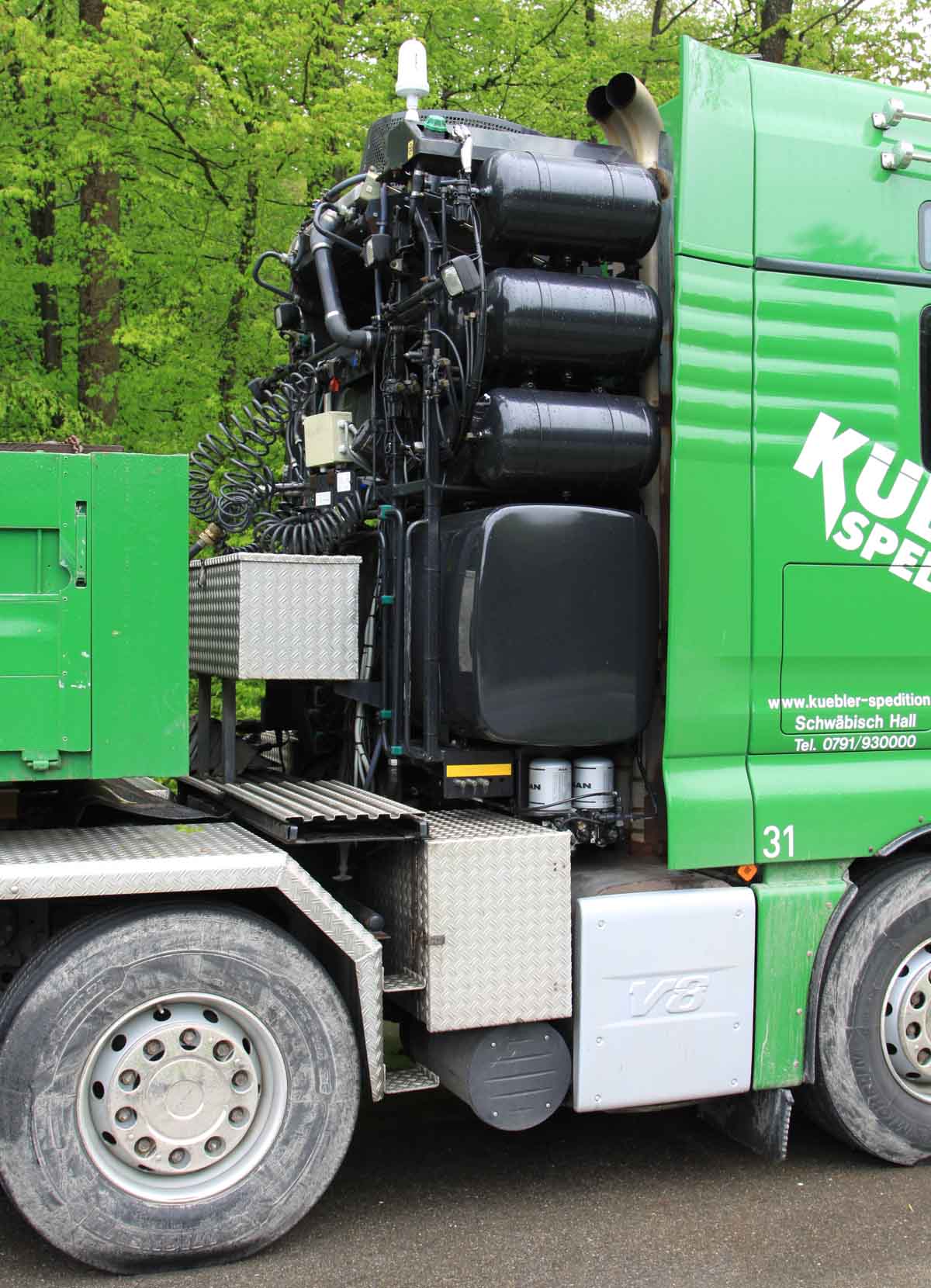 Behind the cabin are a large 900 liter diesel tank, a 300 liter hydraulic oiltank, airbarrels and a large cooler for the hydraulic oil made. A WSK 440 torque converter is used. Between the first two axles are the mufler and a storage box made. On the other side are here the Adblue tank, the battery and another storage box made.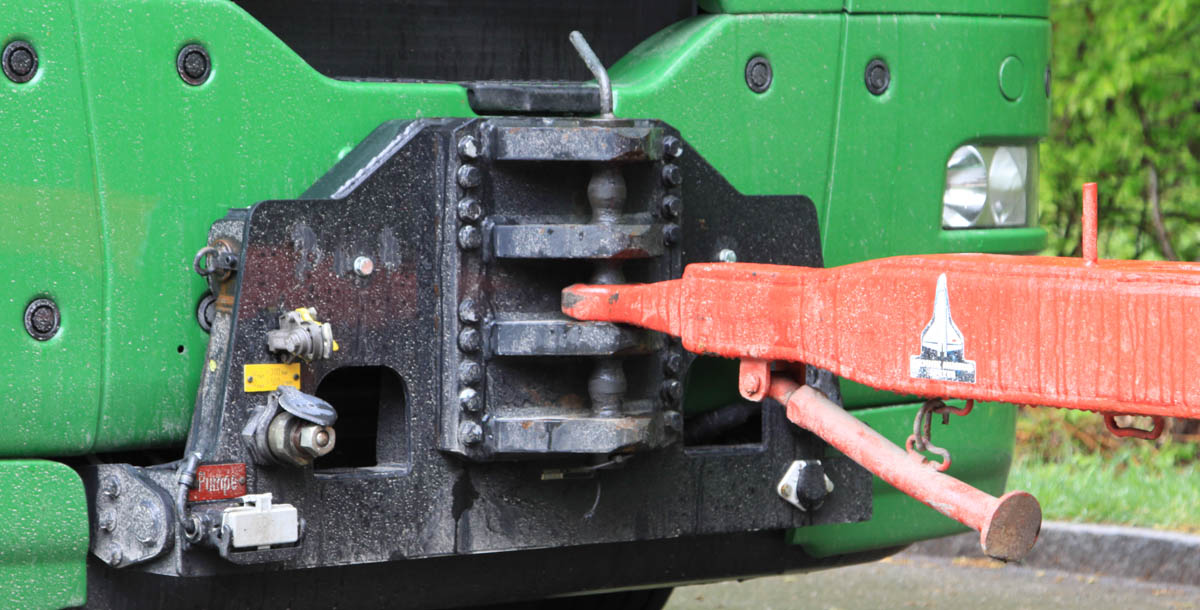 Attached to the bumper is a heavy coupling to push and brake transports, like here in this case.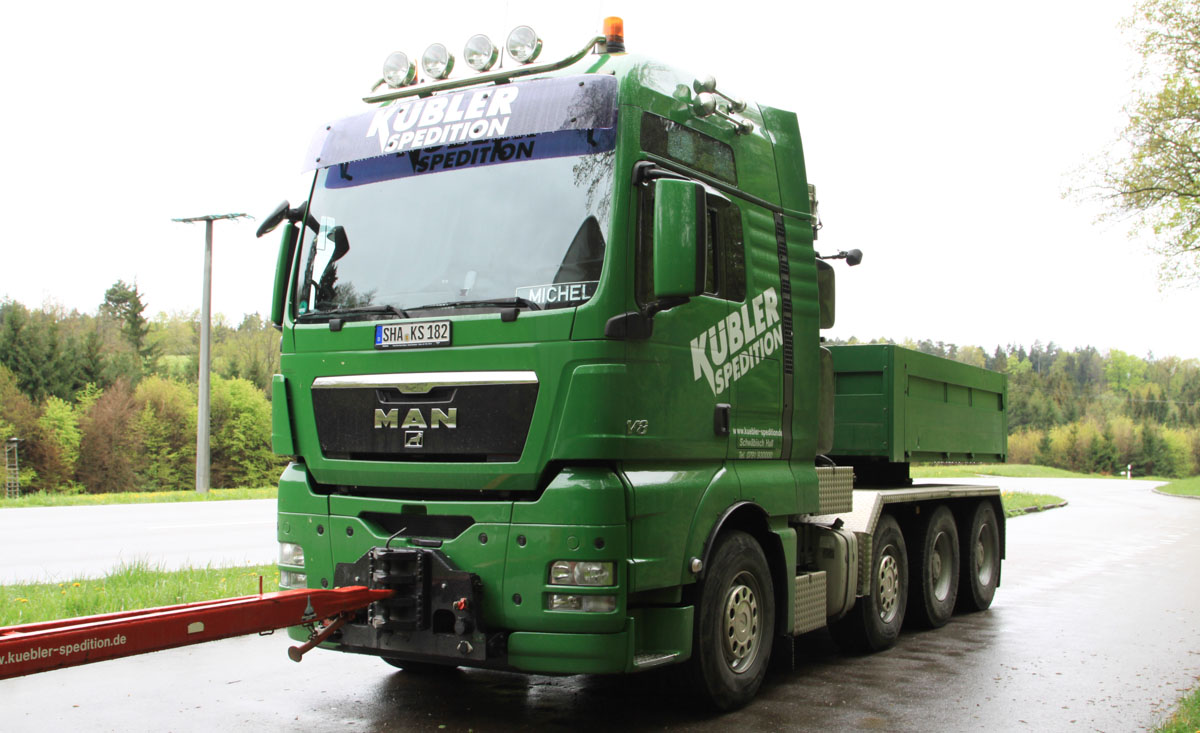 A very sharp truck, Kübler owns more of them.
Back to the MAN TGX menu
---
---