MAN TGX 41.680 - Kübler Spedition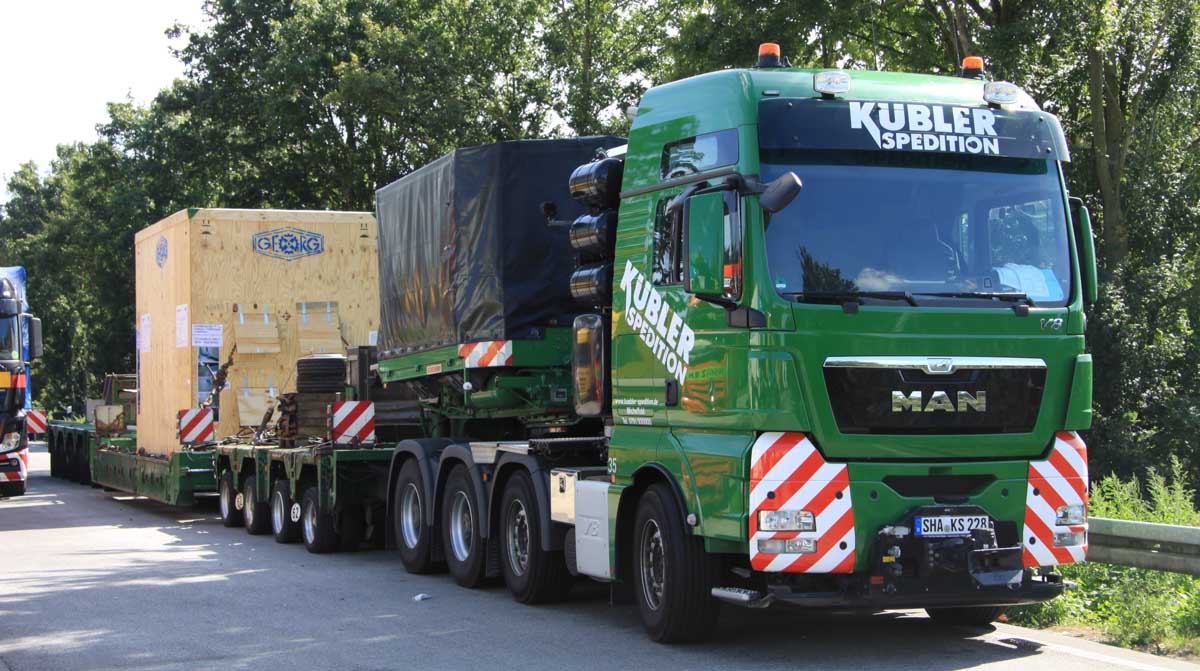 A MAN TGX 41.680 of Kübler Spedition from Michelfeld (DE) stood parked with an oversized load along the A61 near to Bedburg (DE). Attached is a Scheuerle low loader in 4 bed 6 configuration.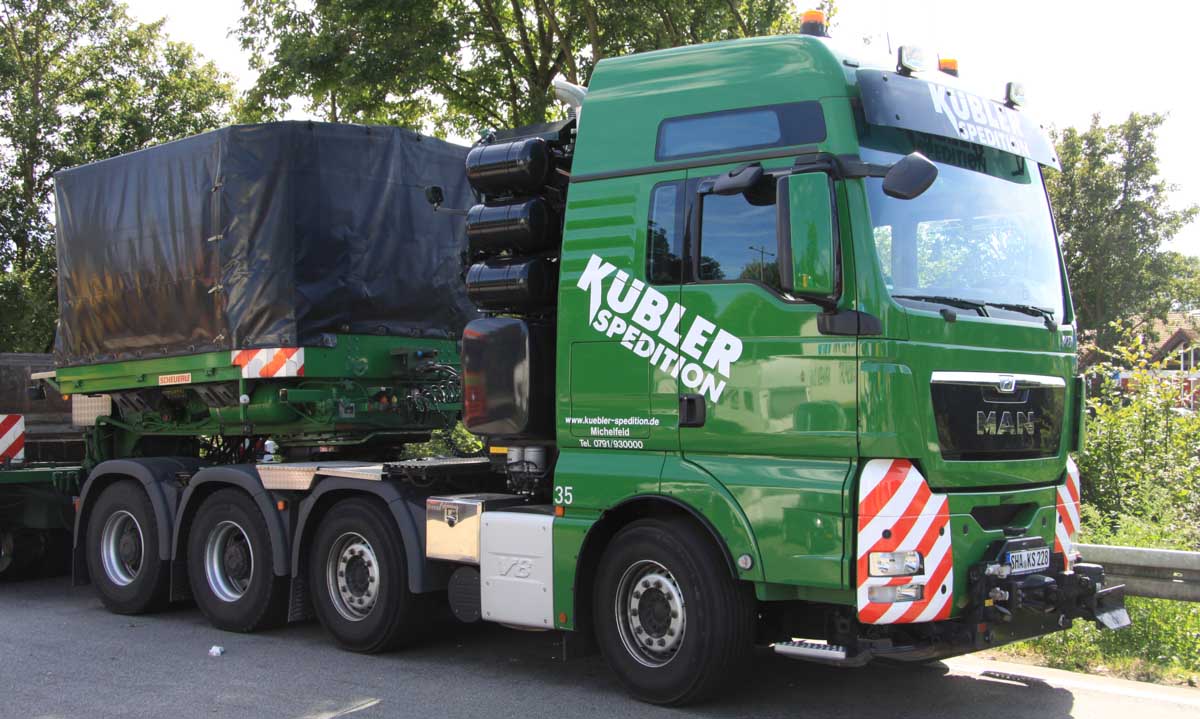 It is a 4 axle truck with 8x4 drive line, the truck is powered by a MAN D2863 16.2 liter V8 diesel engine with 680 hp.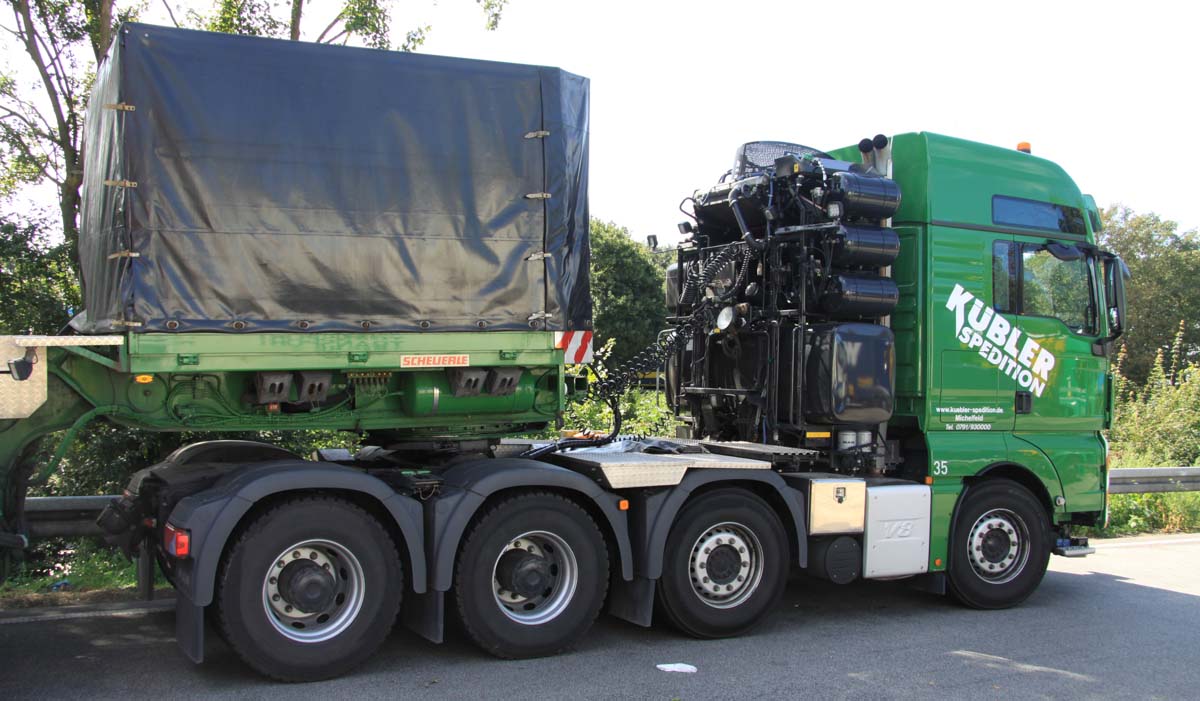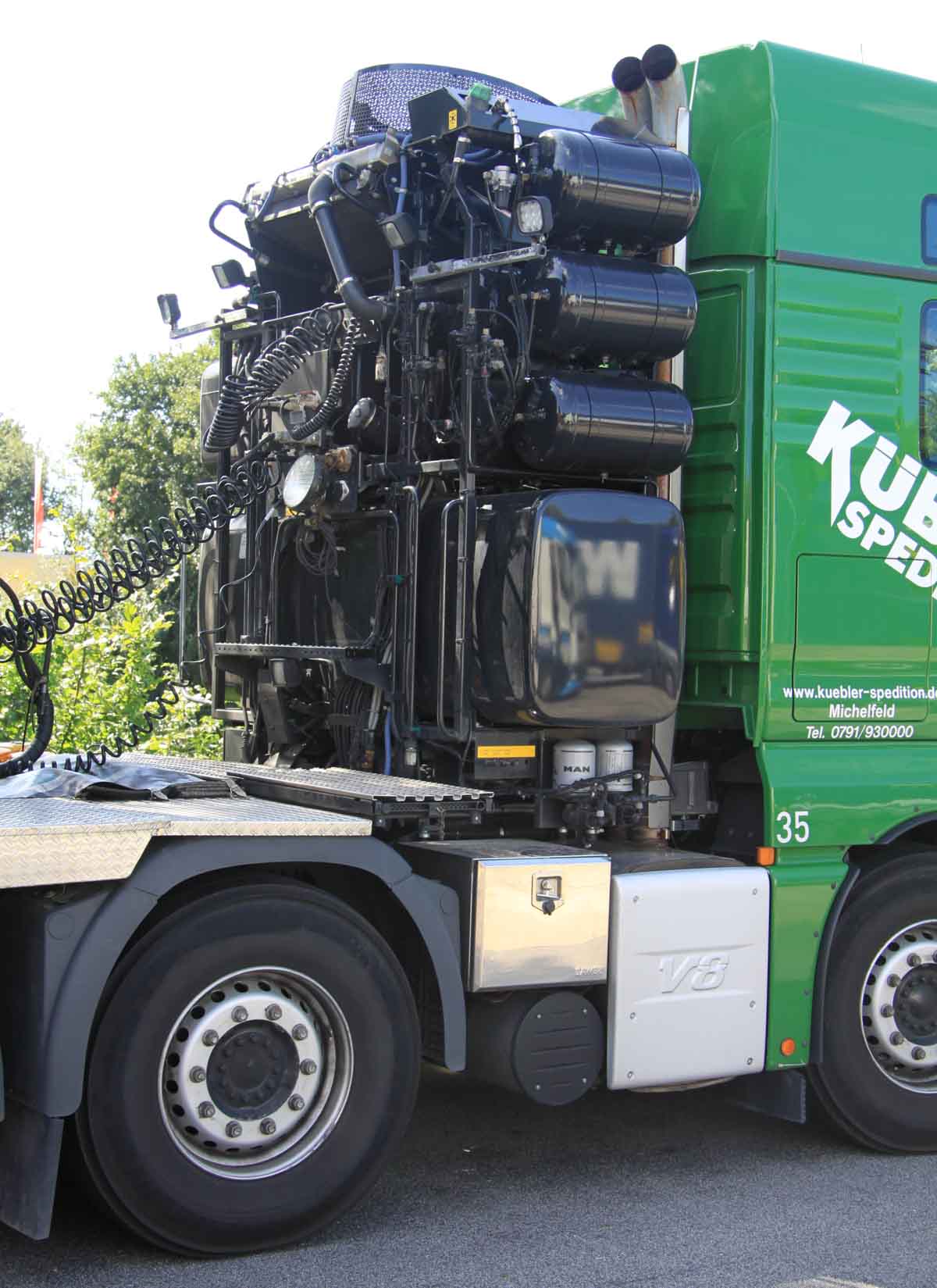 Behind the cabin are a large 900 liter diesel tank, a 300 liter hydraulic oiltank, airbarrels and a large cooler for the hydraulic oil made. A WSK 440 torque converter is used. Between the first two axles are the mufler and a storage box made. On the other side are here the Adblue tank, the battery and another storage box made.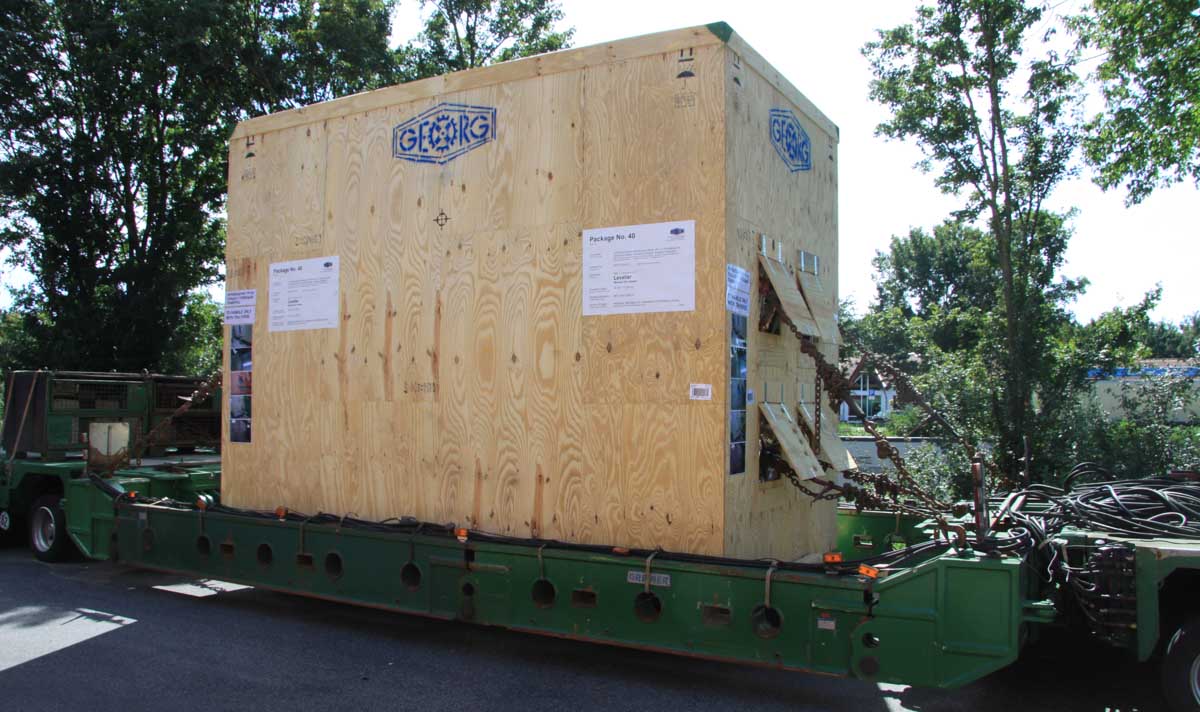 The load is an oversized box with a 3.2 meter breadth and a 4 meter height. To reduce the transport height is the load situated between the two heavy Greiner girders. The box weights 79.3 tonnes and it's desitation is Russia.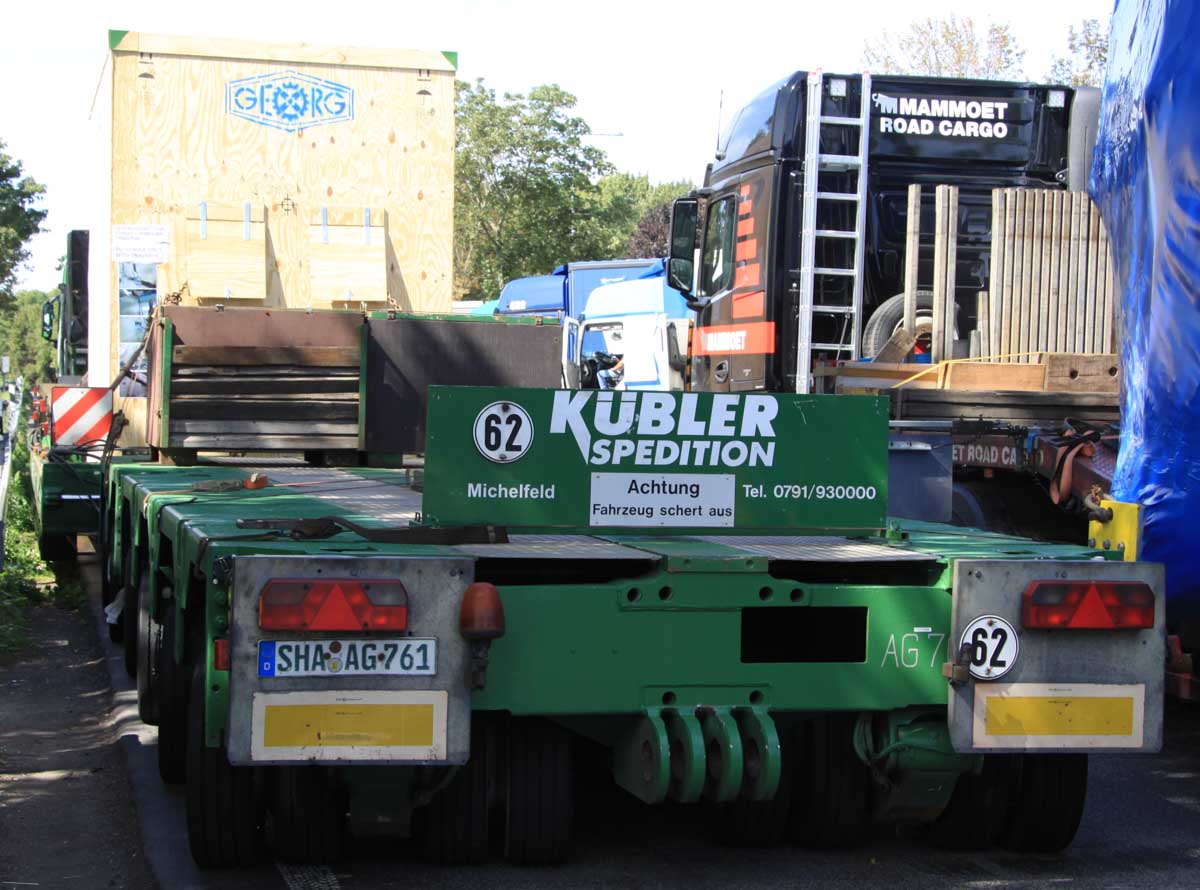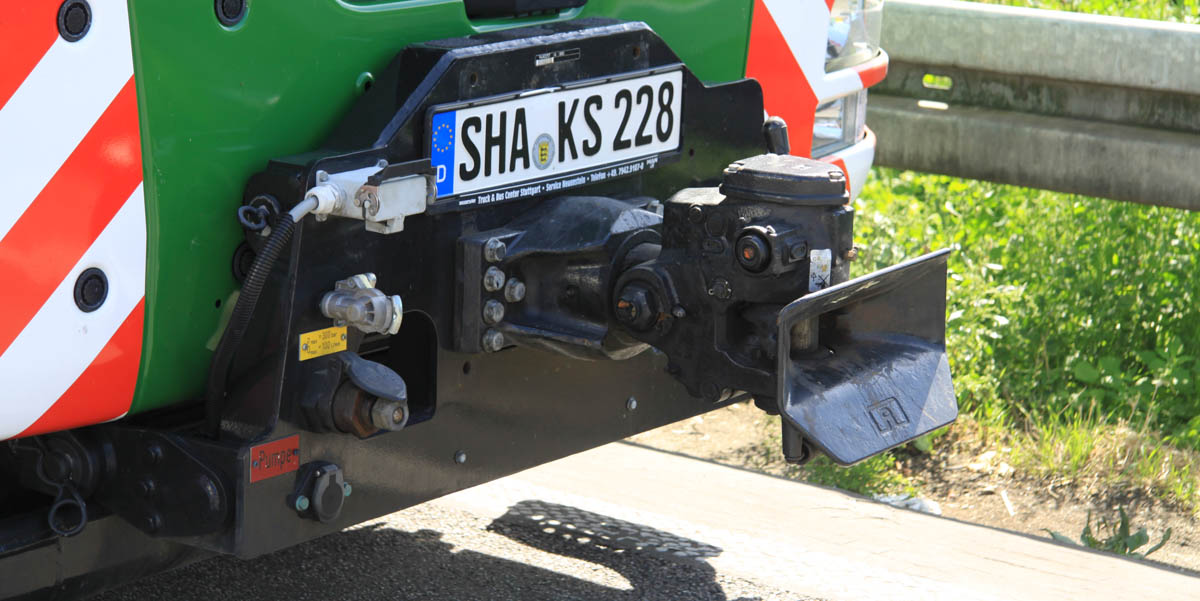 The TGX is equipped with a heavy Rockinger coupling at the front. It is also possible to remove the coupling and attach it to other trucks.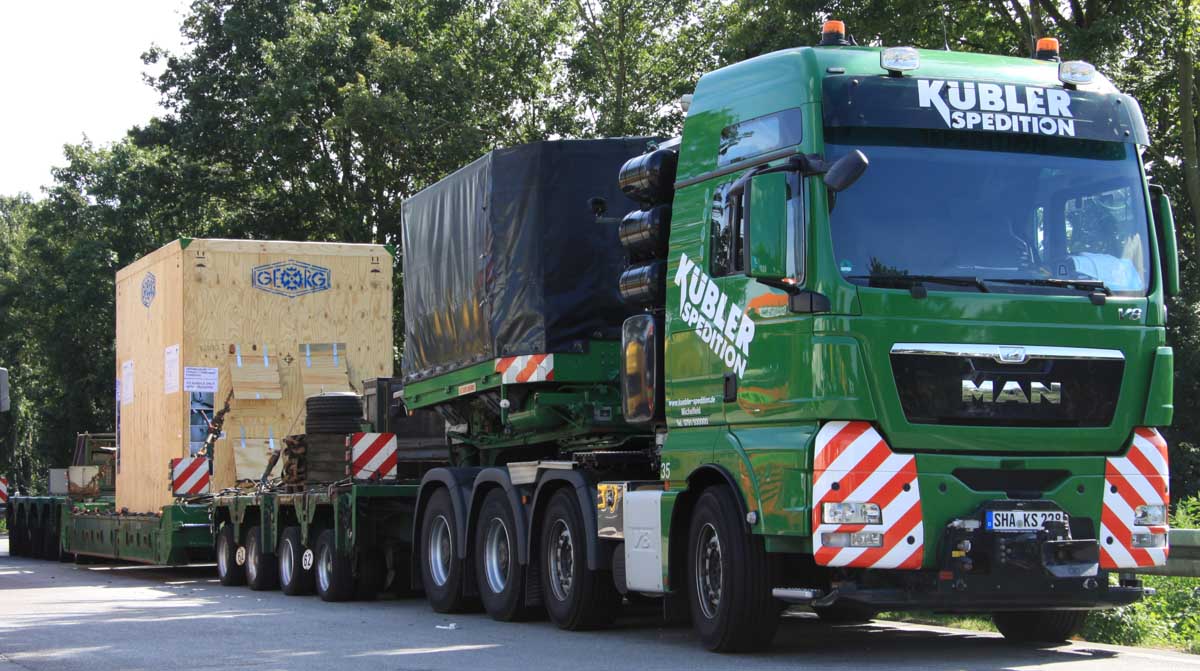 A very sharp combination!
Back to the MAN TGX menu
---
---