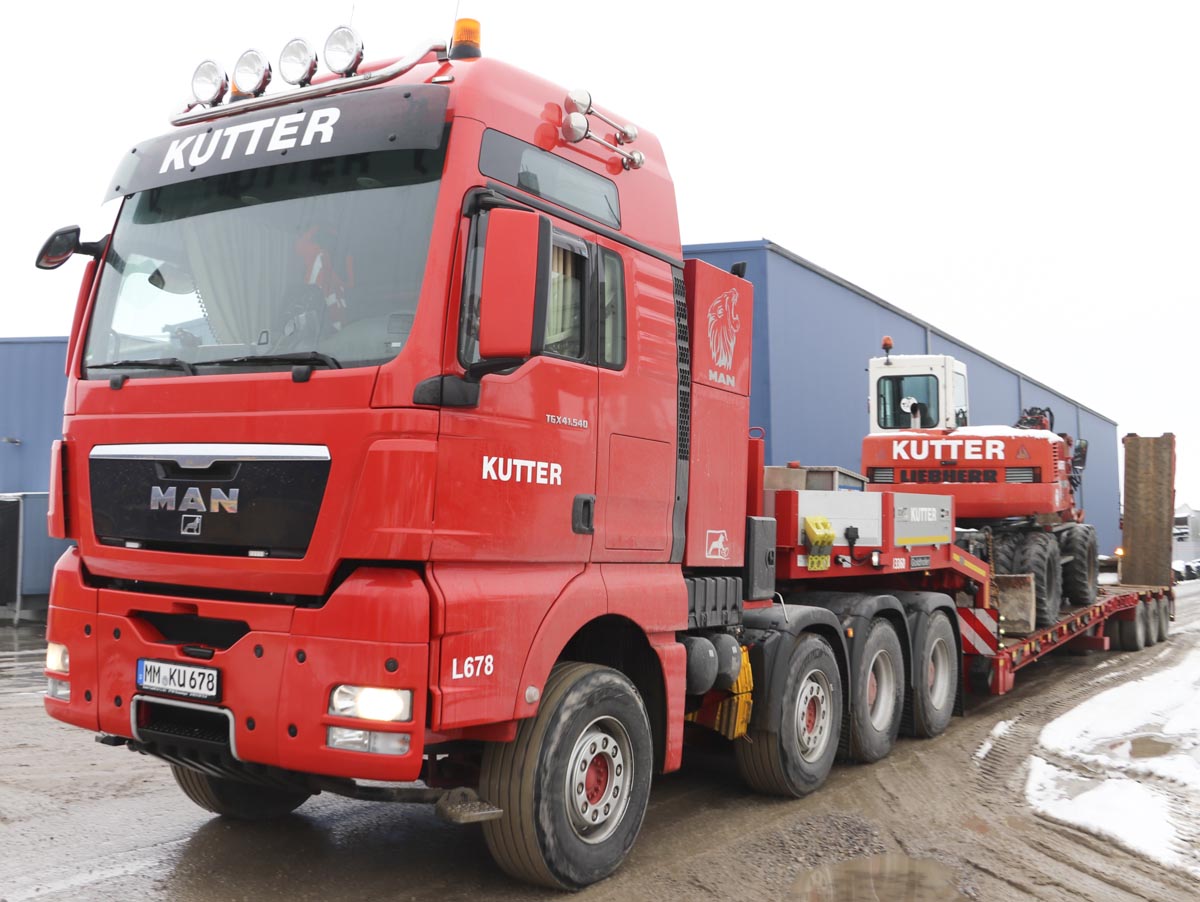 Construction company Kutter from Memmingen (DE) is using this sharp MAN TGX 41.540 with 4-axle low loader for the transport of her own machinery from and to construction sites.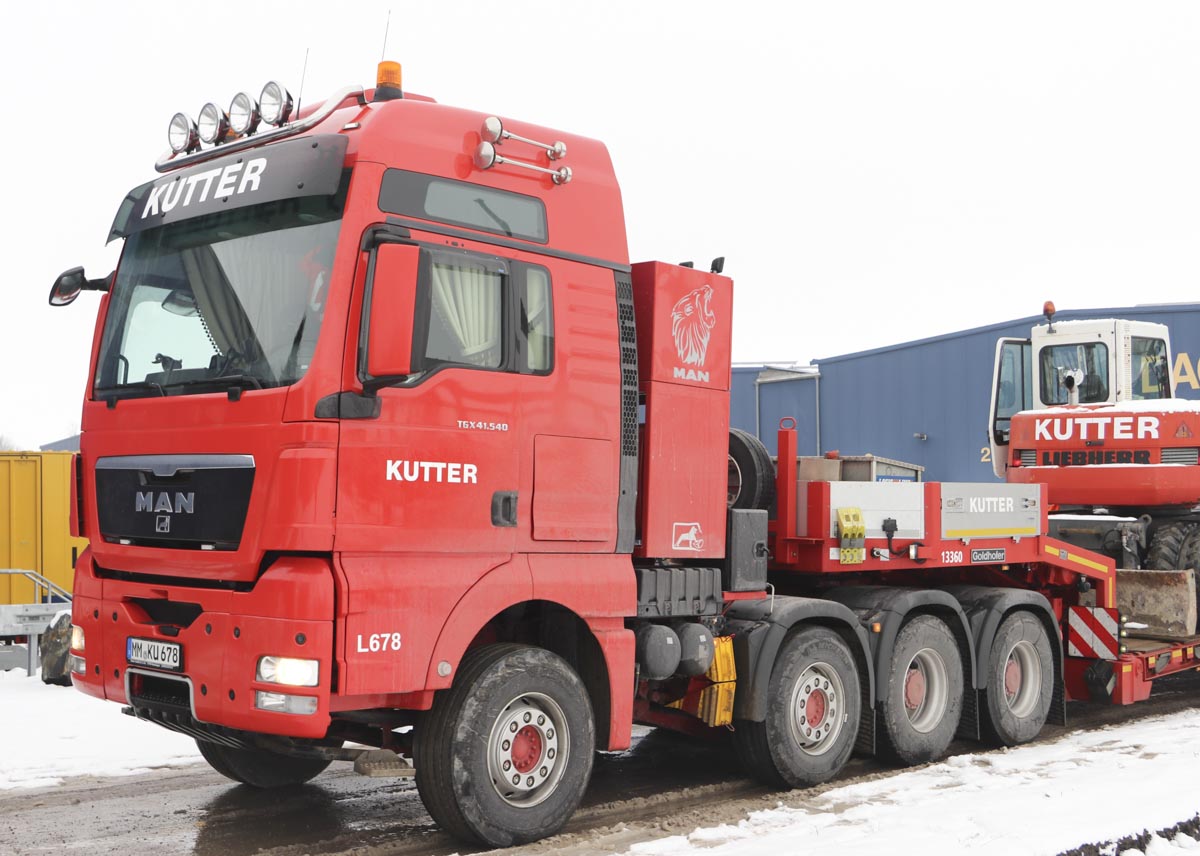 The truck is this sharp MAN TGX 41.540 with 8x4-drive line. The truck is powered by a MAN D2676, a 6-cylinder diesel engine with a 12.4-liter volume with a power of 400 kW (540 hp).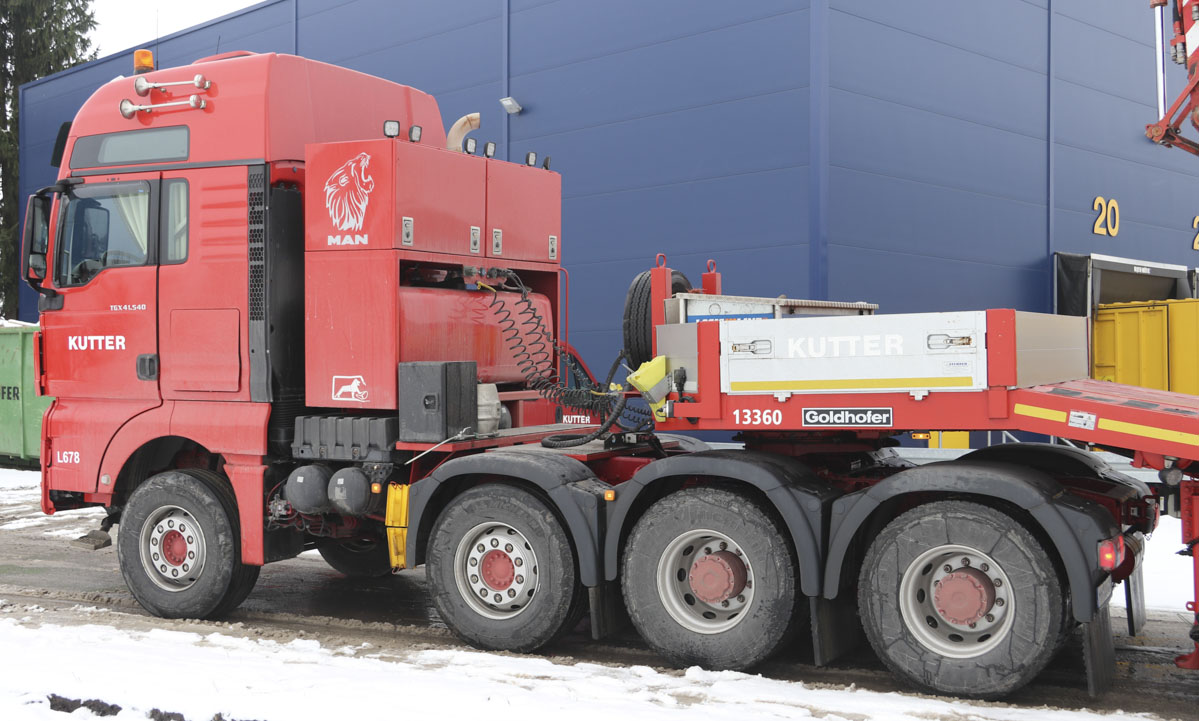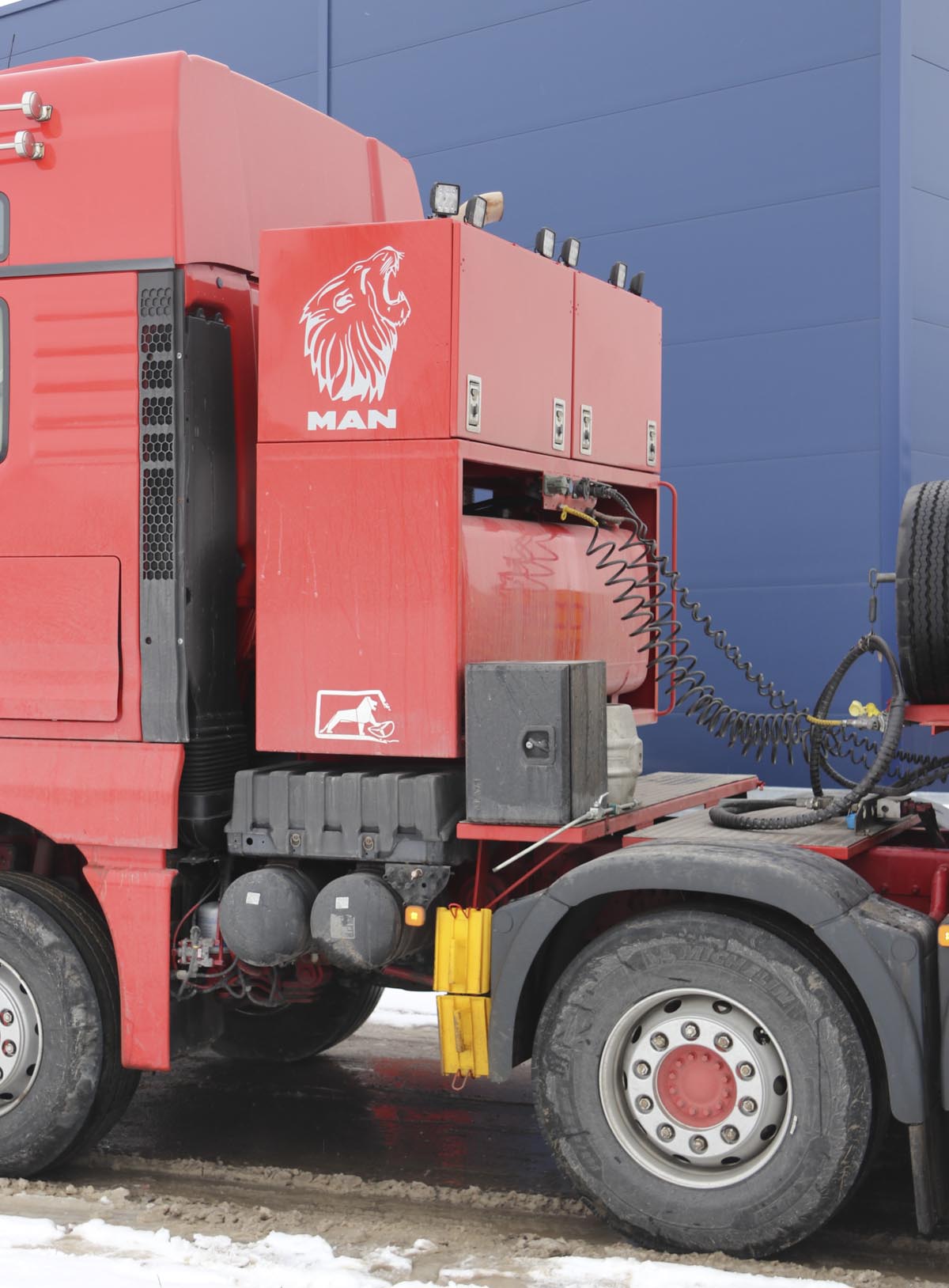 Behind the cabin are the large diesel tank and mutliple storage compartments made. Behind the front axle are the battery and two compressed air tanks installed.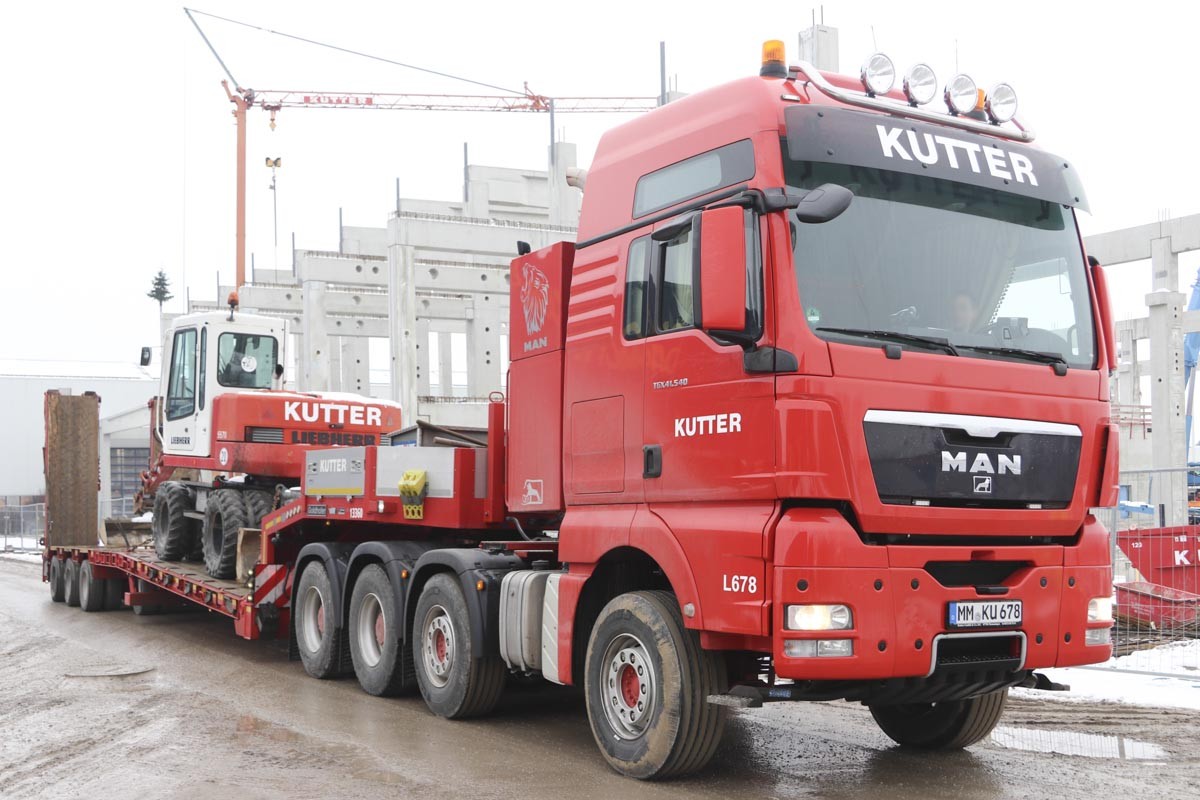 On this side are the hydraulic oil tank and the muffler installed behind the front axle.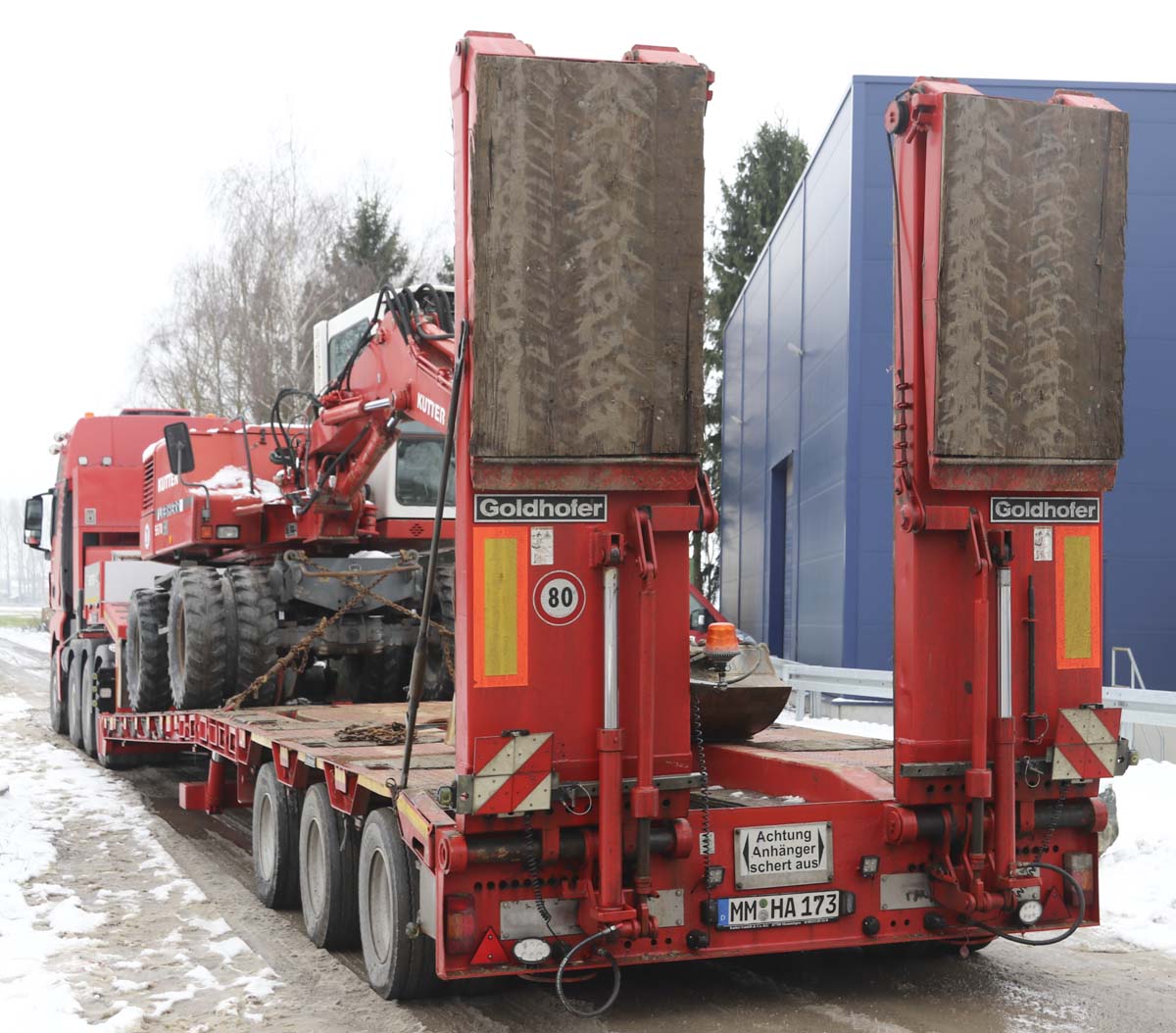 Attached is a 4-axle Goldhofer STZ low loader with ramps. The wheels of the fourth axle are installed more inwards due to the hydraulic movable bed.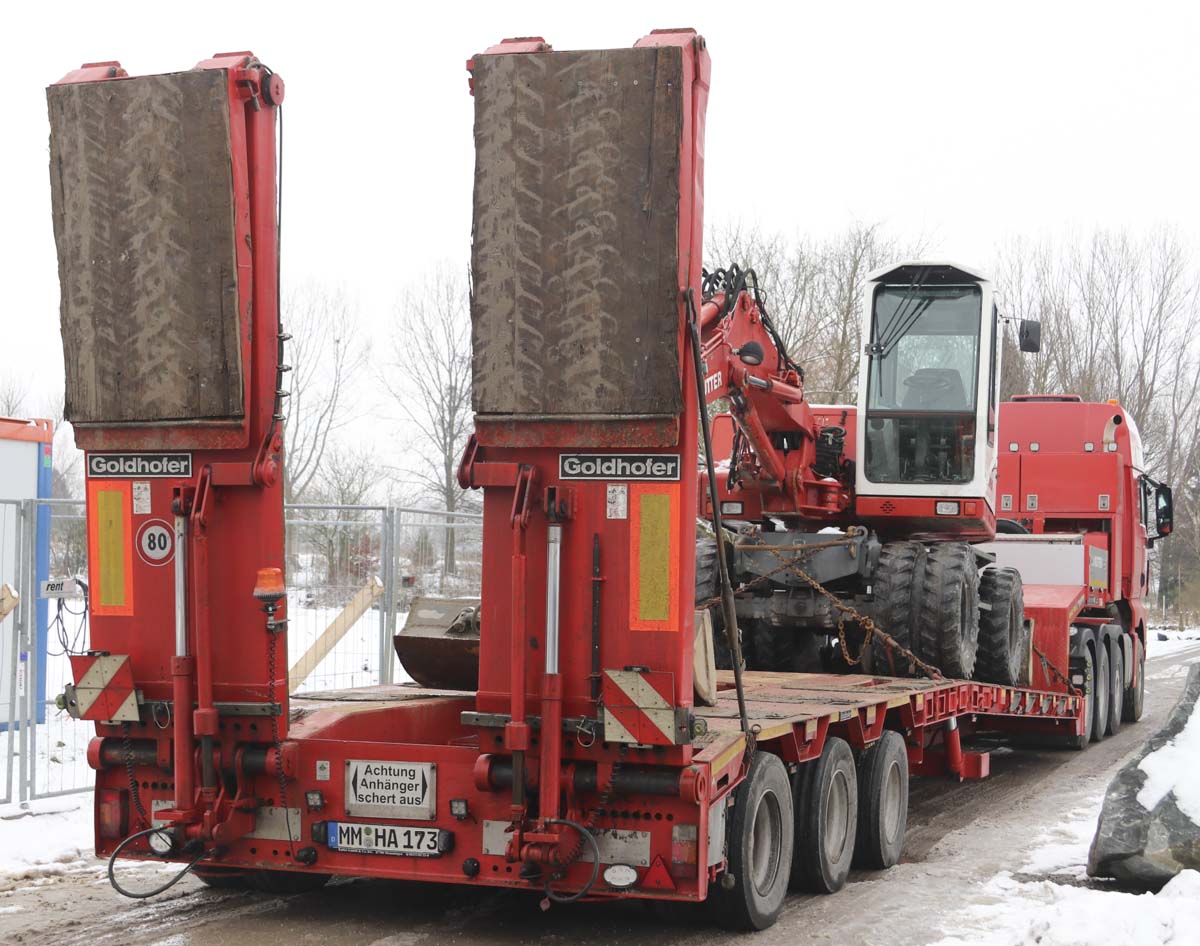 The cargo is a Liebherr A 308 mobile excavator with a mass of 10.5 tonnes.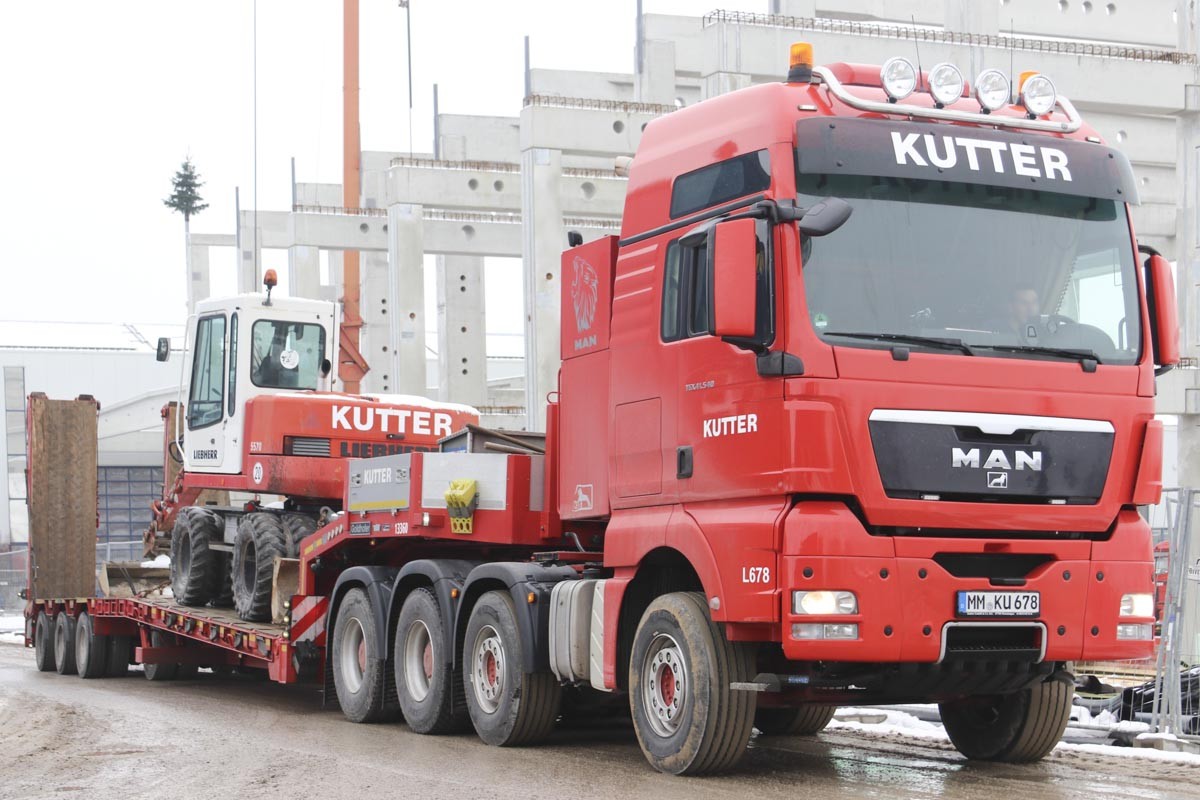 A very sharp combination of Kutter!
Back to the MAN TGX menu
---
---