MAN TGX 41.540 - KVS Michael Mross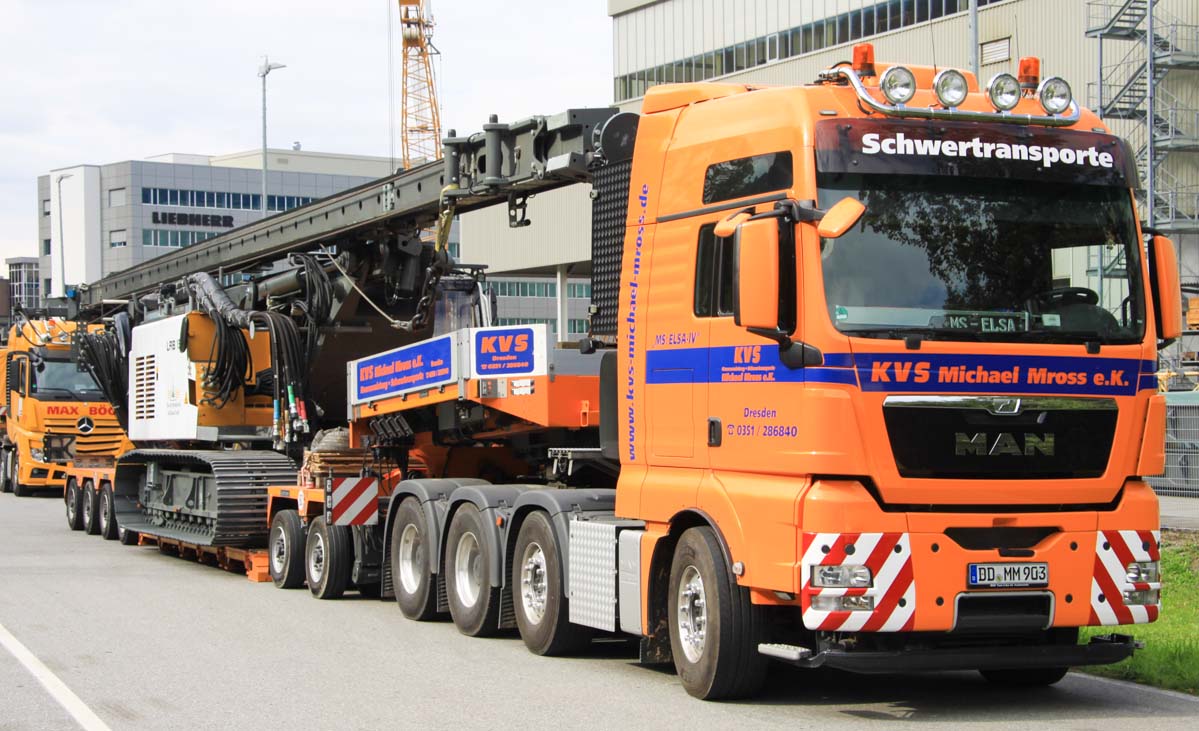 A sharp MAN TGX 41.540 of KVS Michael Mross from Dresden (DE) with a 6 axle Goldhofer low loader loaded with a Liebherr drilling rig in front of the manufacturer in Nenzing (AT).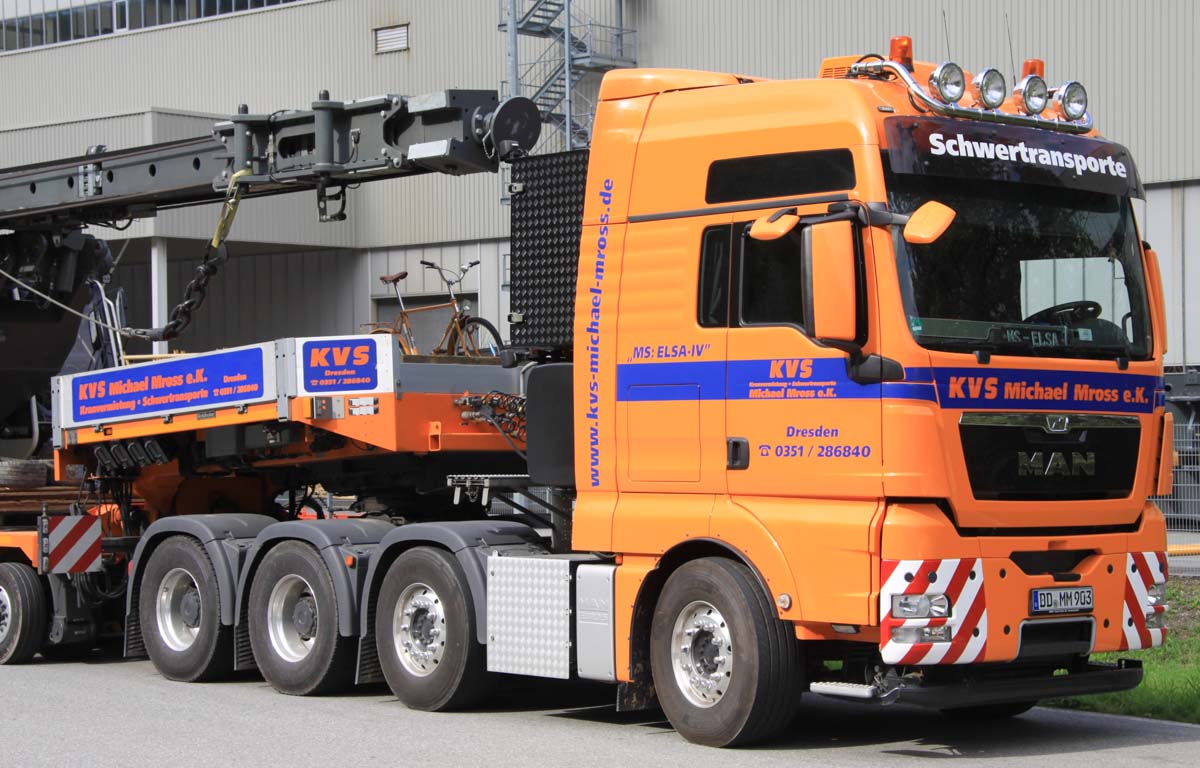 The truck is this MAN TGX 41.540 with 8x4 drive line. The truck is powered by a MAN D2676, a 6 cylinder diesel engine with a 12.4 liter stroke that supplies here 540 hp.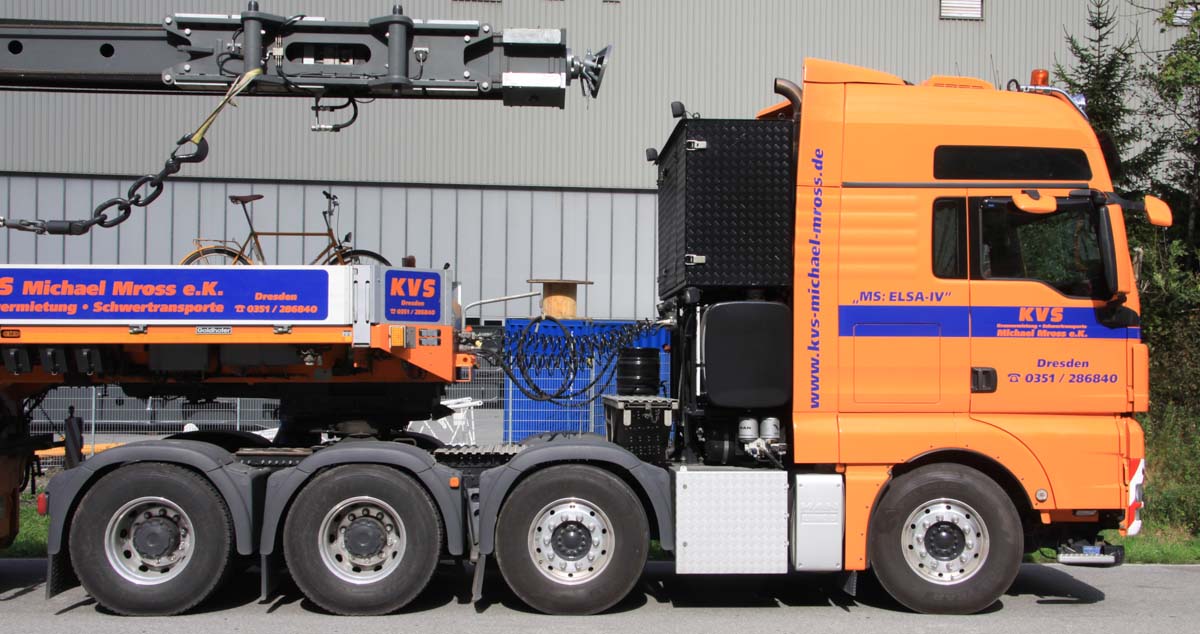 KVS Michael Mross is part of the Wittrock group. This is the heaviest truck in KVS Michael Mross's fleet, this company is also active in the crane rental business and has mobile cranes up to a 220 tonne capacity.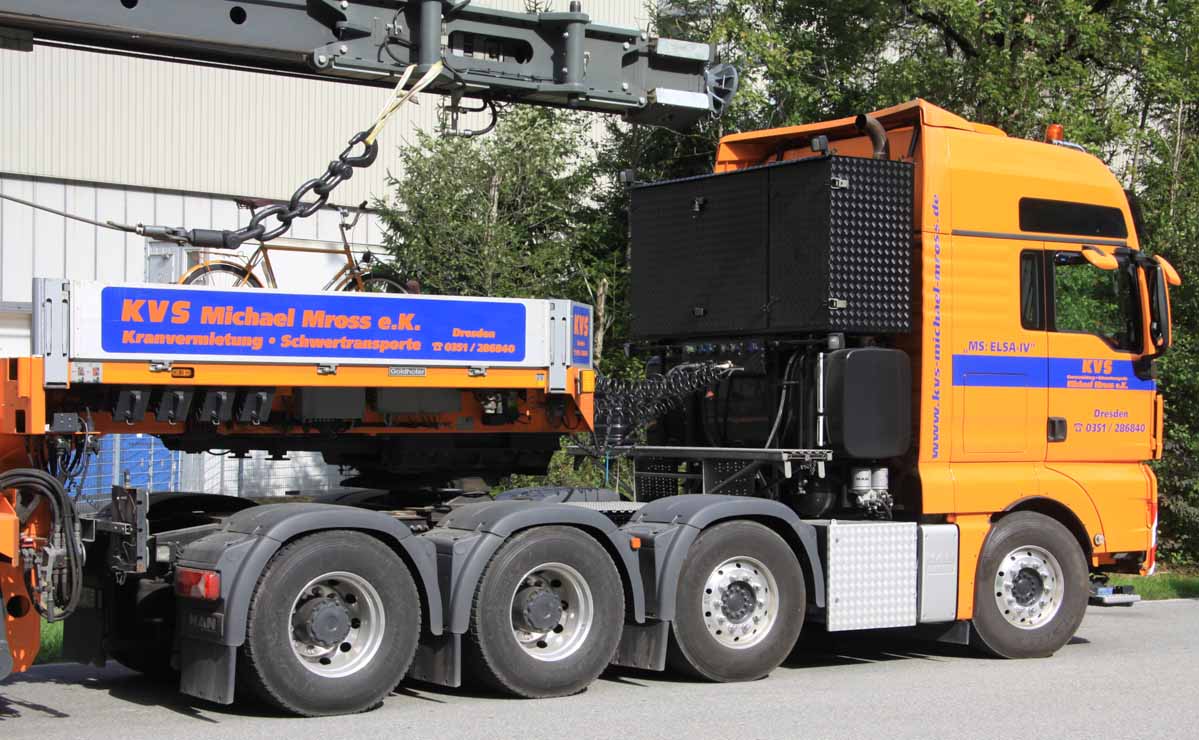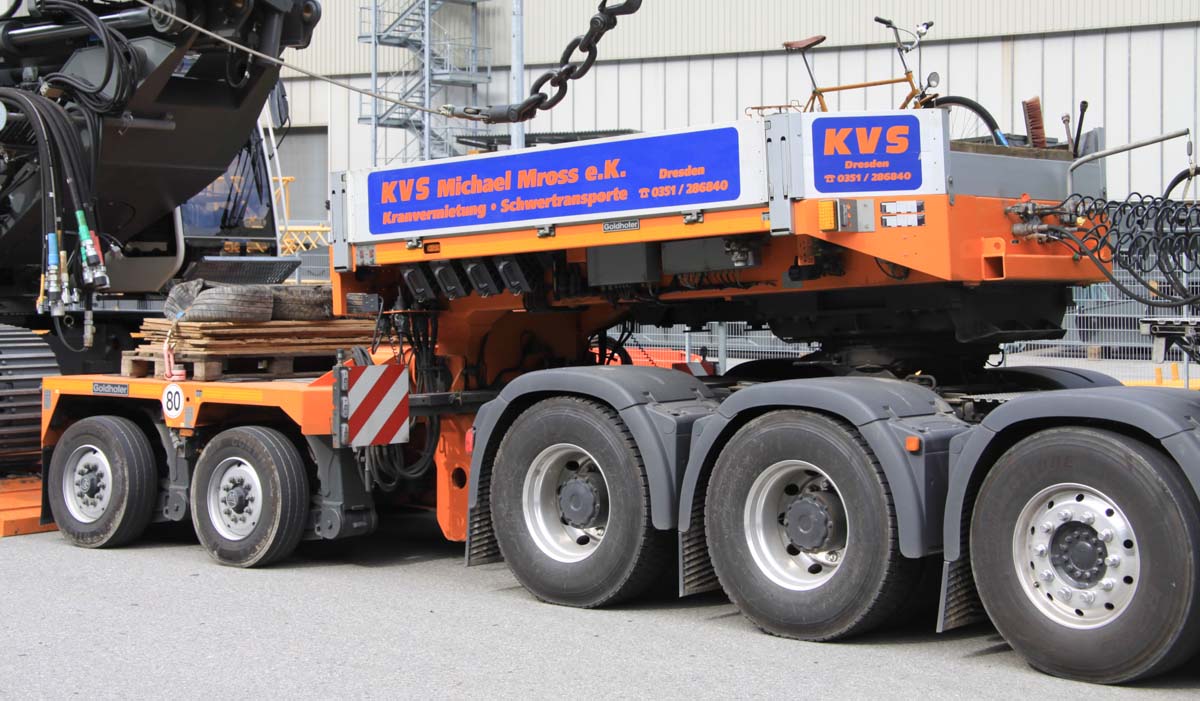 A detail of the 2 axle dolly of the Goldhofer THP XLE 2/4 low loader.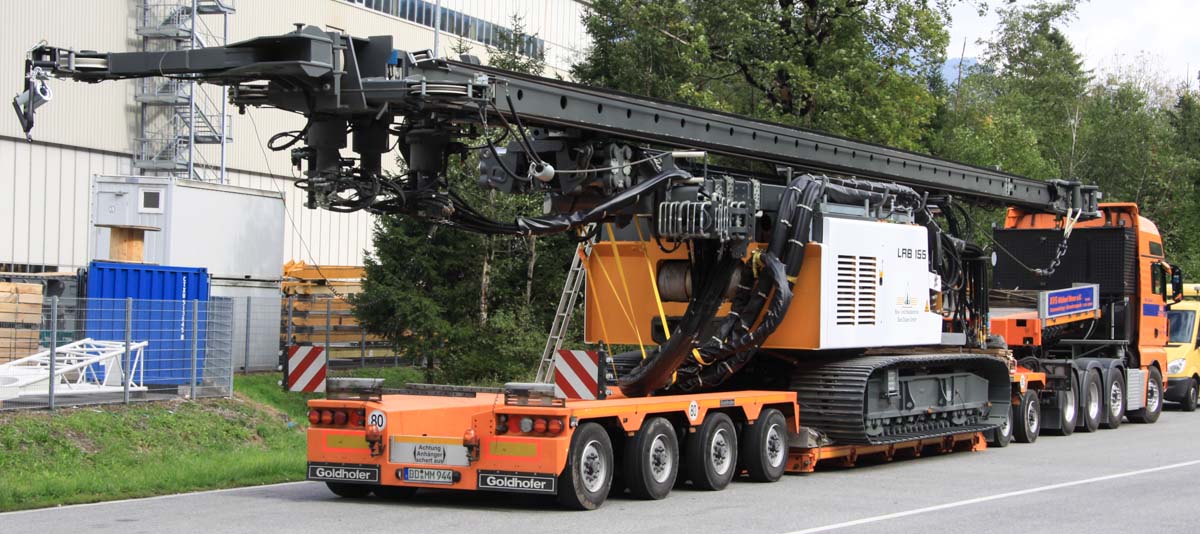 In Germany this combination can be loaden with 70 tonnes.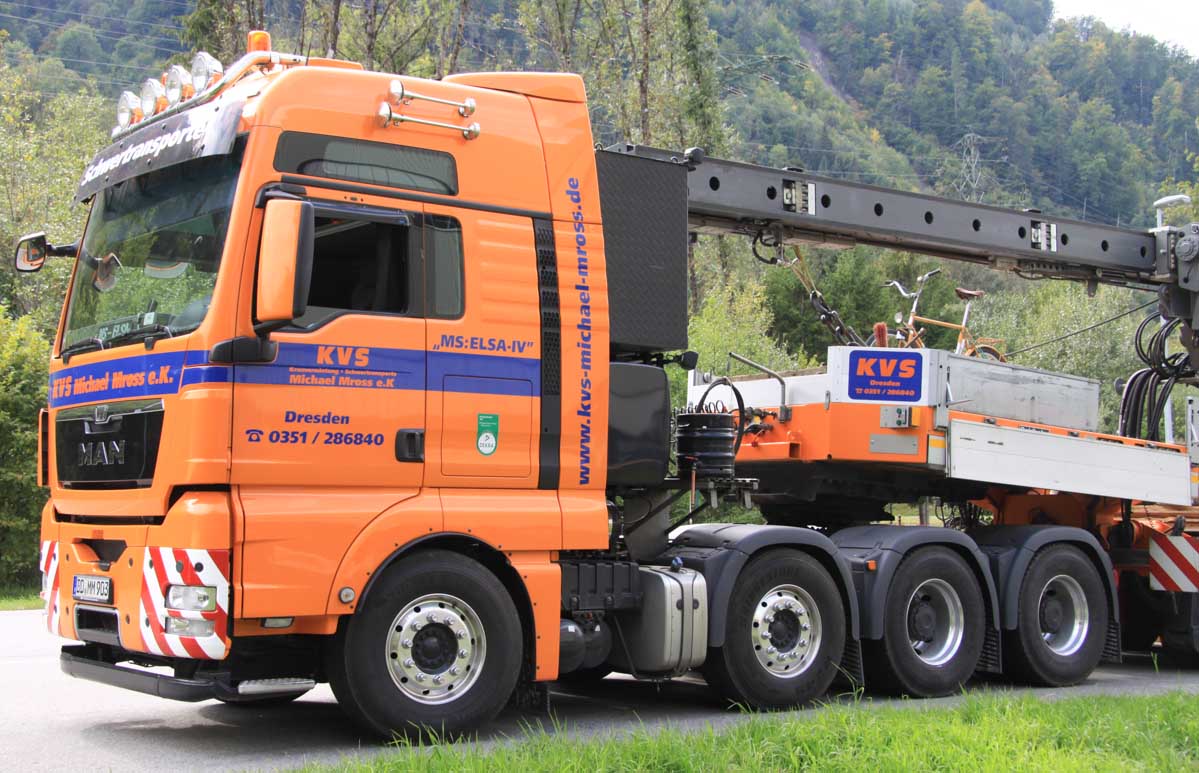 Behind the front axle are the battery, two airbarrels and the AdBlue tank made. On the other side is the muffler made.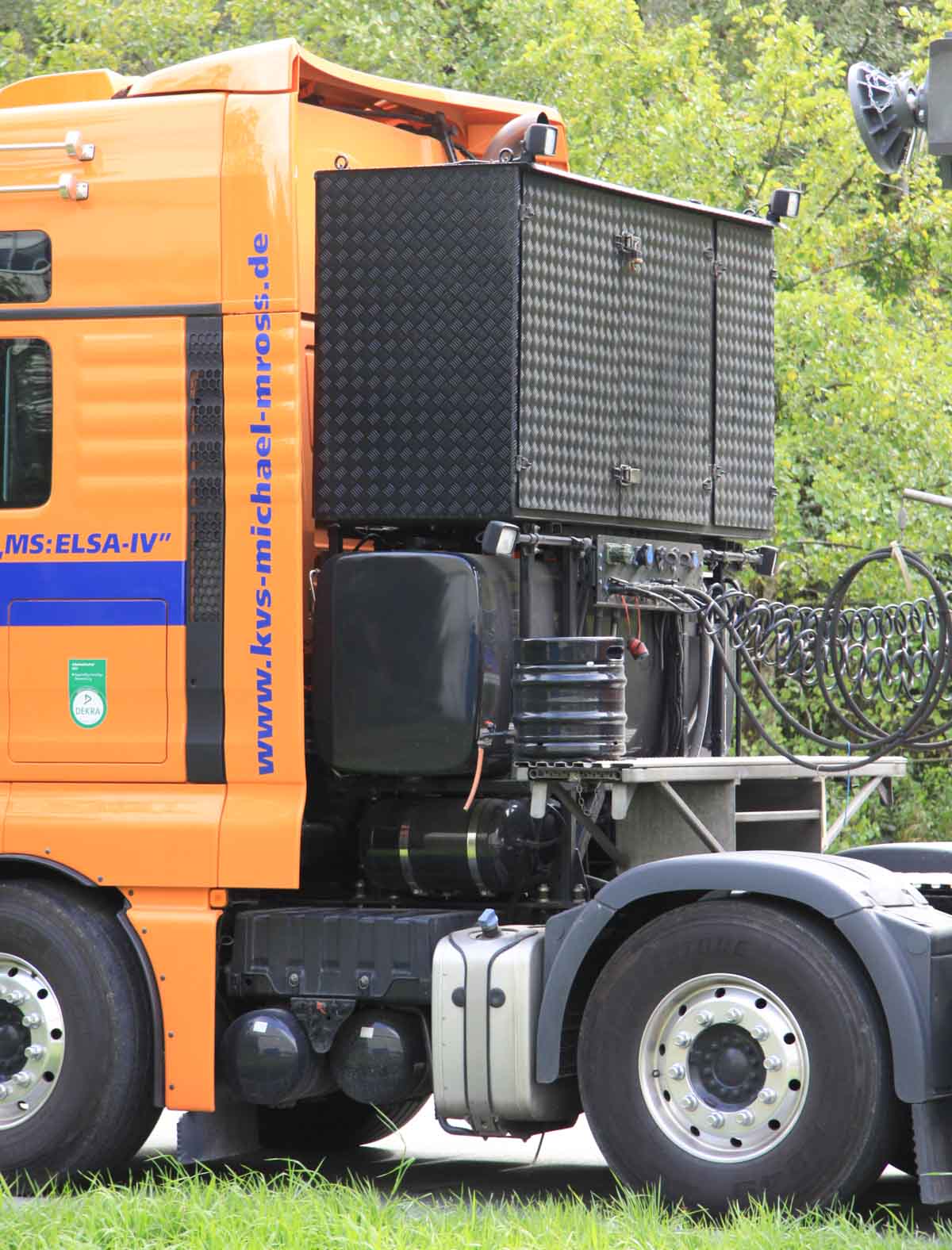 Directly behind the cabin are more airbarrels, a 970 liter diesel tank and a large storage compartment made.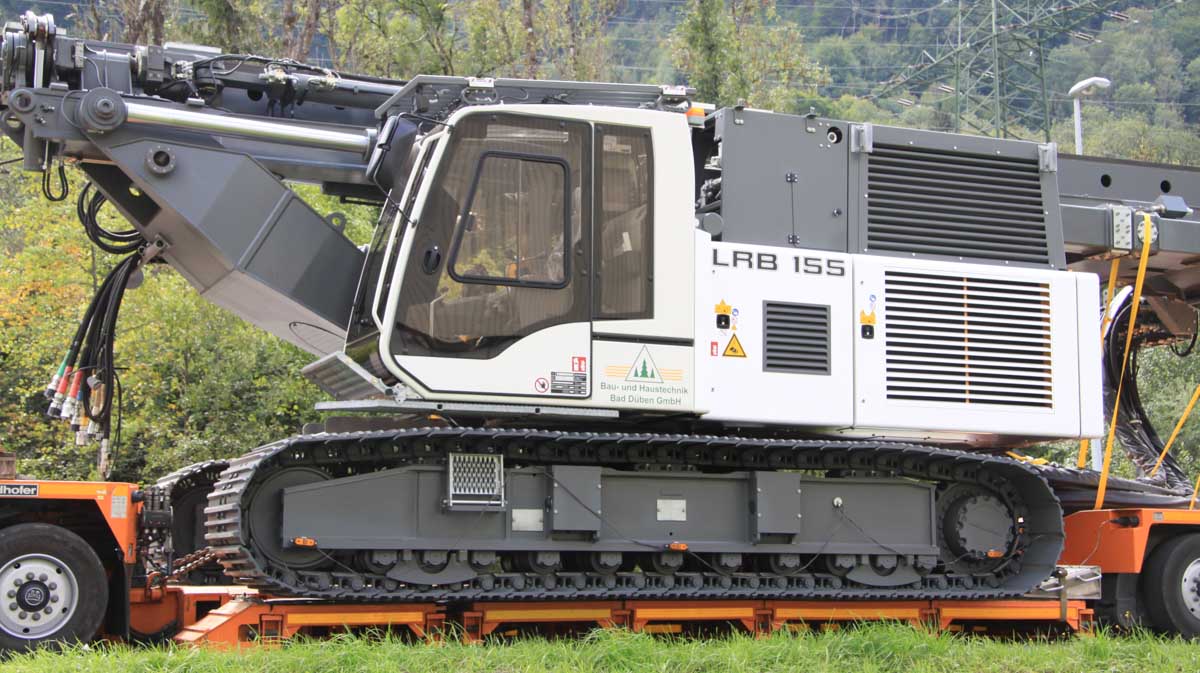 The Liebherr LRB 155 for Bau- und Haustechnik Bad Düben GmbH weights 60.1 tonnes, is 20.05 meters long, 3.2 meters wide and 3.8 meters height.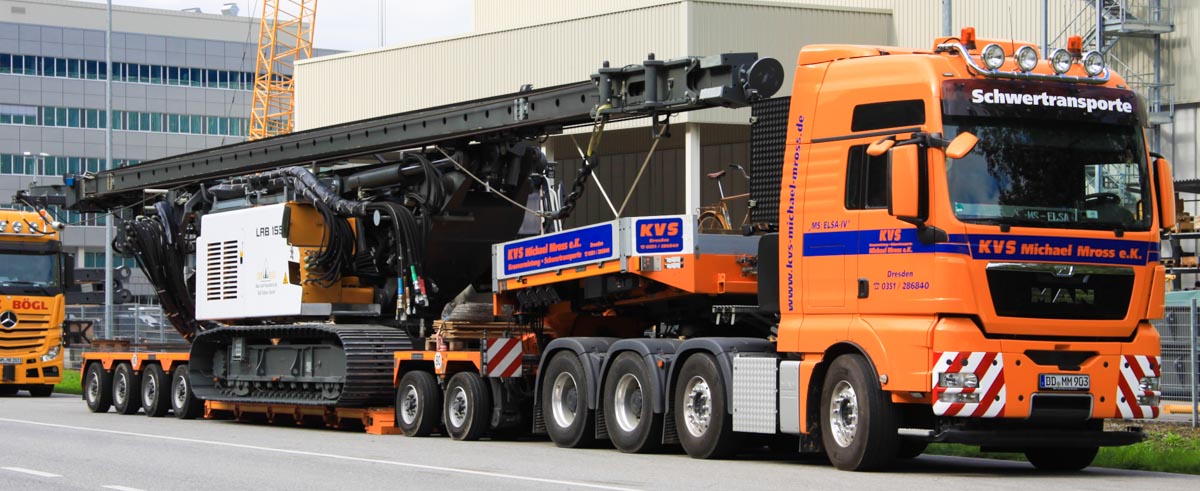 A very sharp combination, waiting here for the transport during the night.
Back to the MAN TGX menu
---
---