MAN TGX 33.580 - Max Wild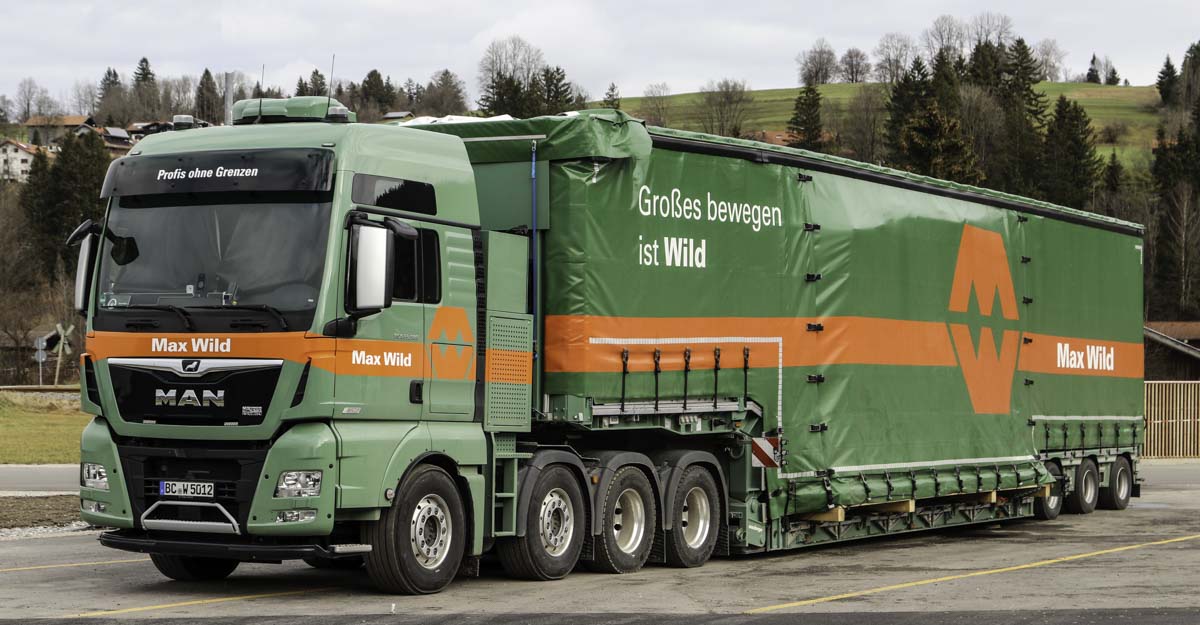 At the end of 2018 took Max Wild from Berkheim (DE) this special 4-axle MAN TGX 33.580 into operation. The truck is here combined with a 3-axle trailer and the combination was waiting here for the transport later that night.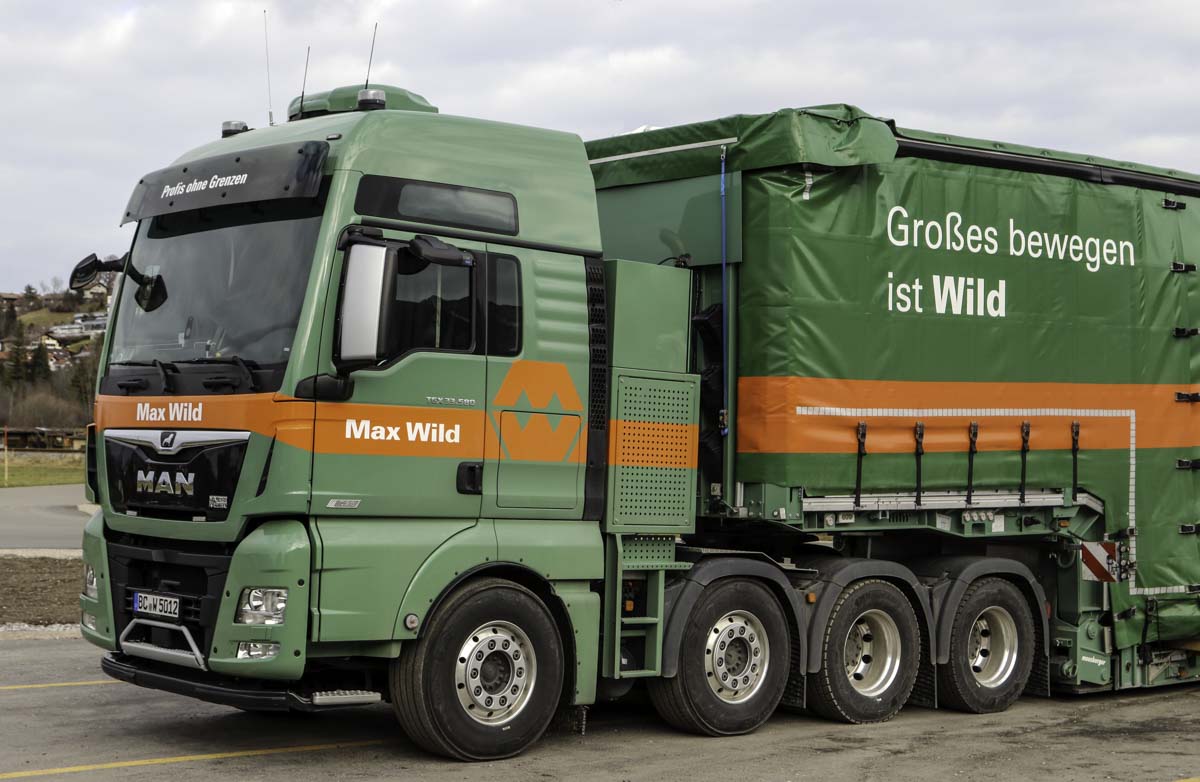 This MAN TGX 33.580 was delivered as a 3-axle truck with 6x4-drive line. At Toni Maurer from Türkheim (DE) was a non-driven steerable axle added to the chassis and was the equipment tower behind the cabin mounted. The result is a very compact 4-axle truck.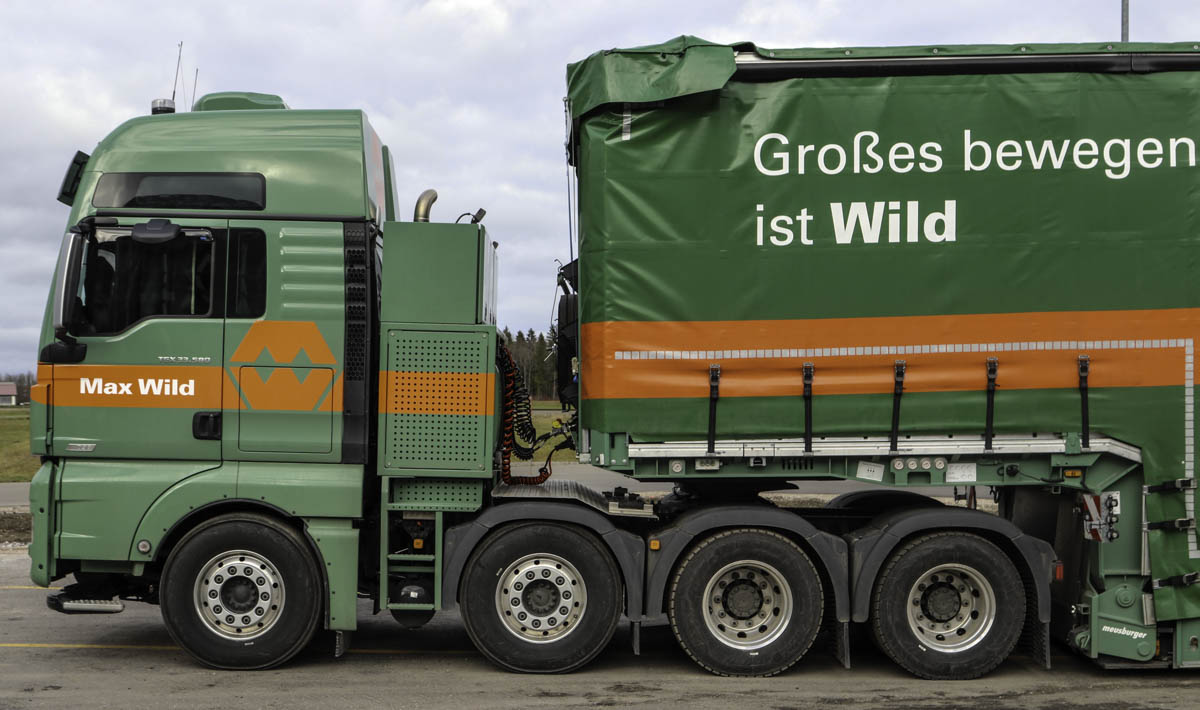 Behind the front axle was only some space left over for a compressed-air tank.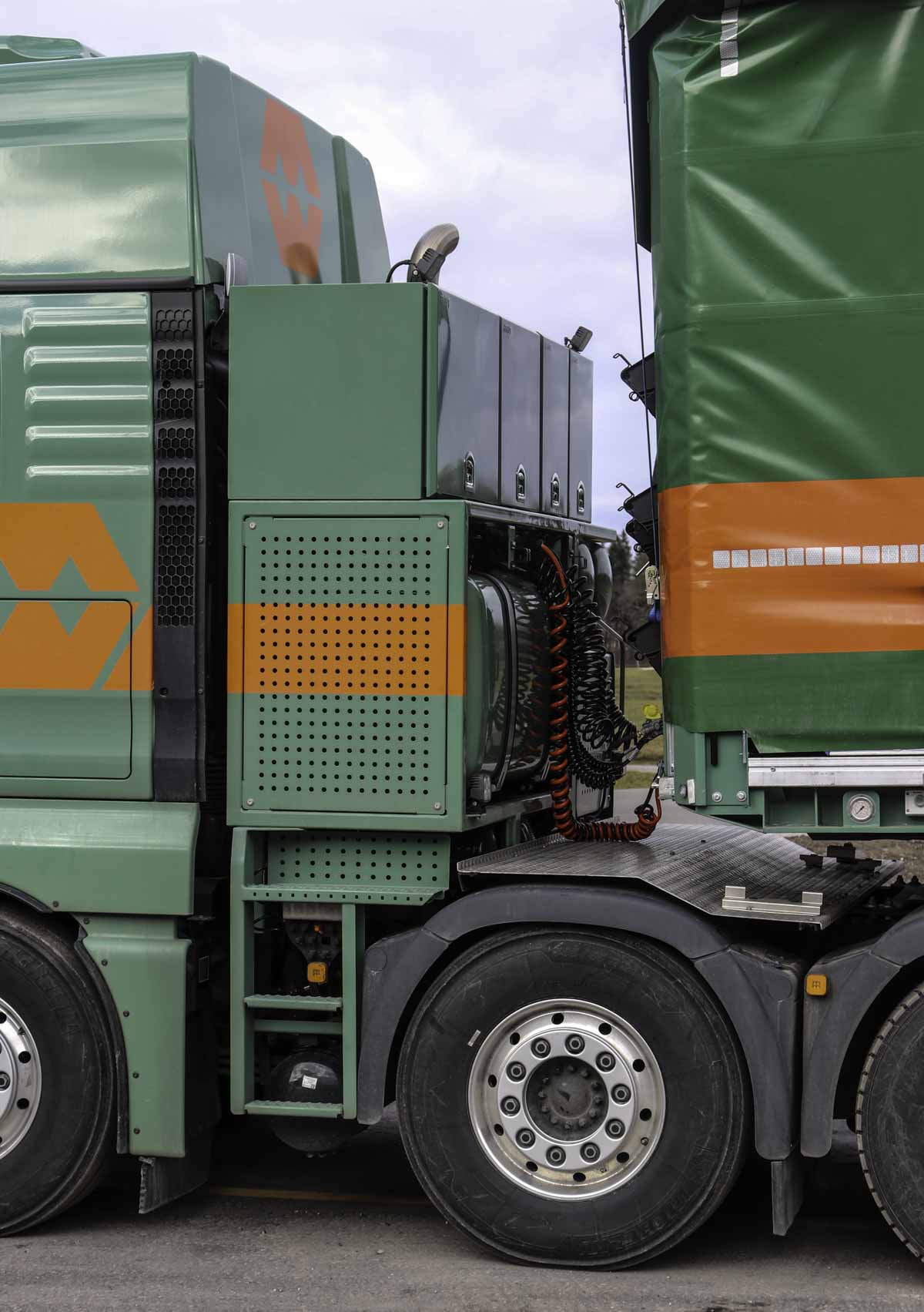 Behind the cabin are the large diesel tank and multiple storage compartments made.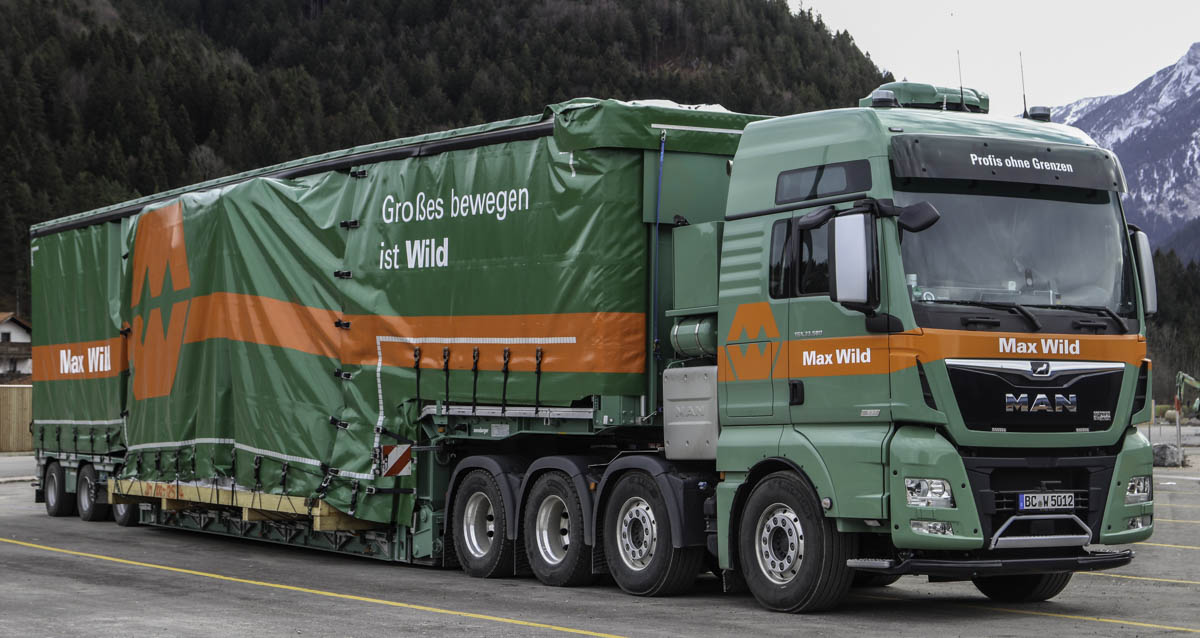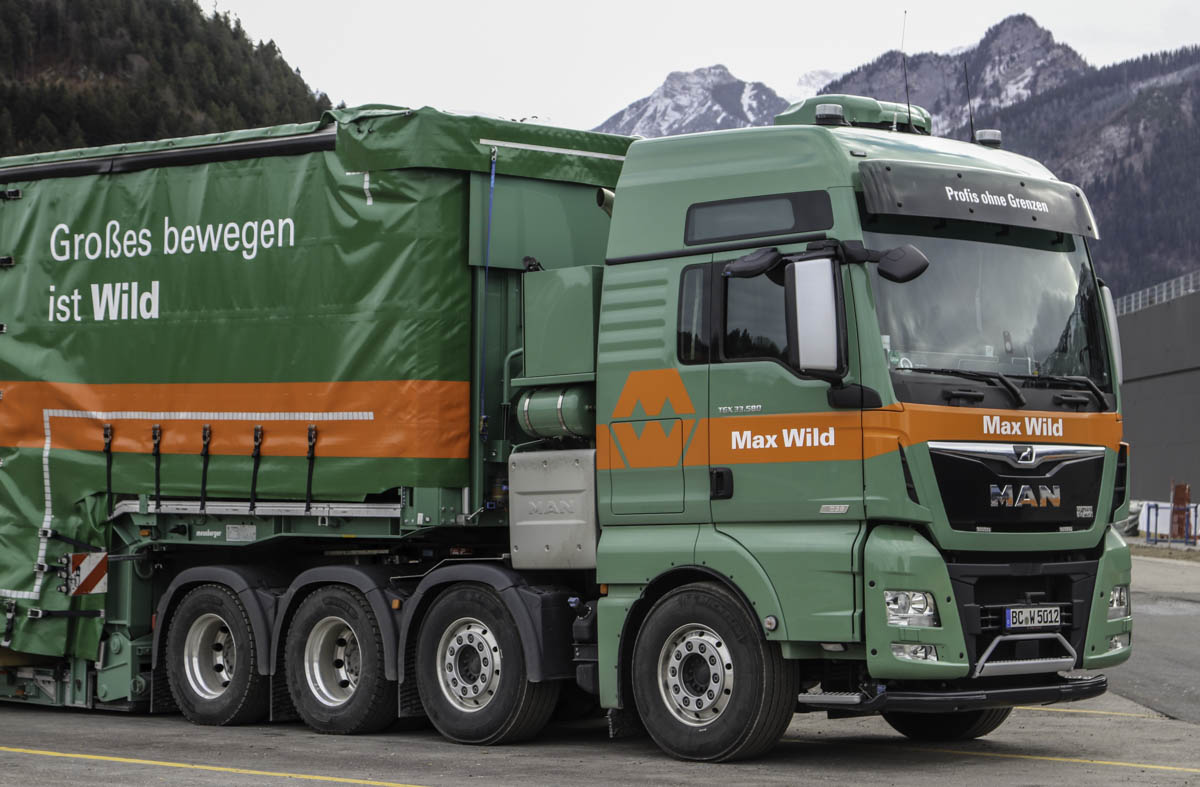 The truck is powered by a MAN D38, a 15.2 liter 6-cylinder diesel engine with a power of 427 kW (580 hp).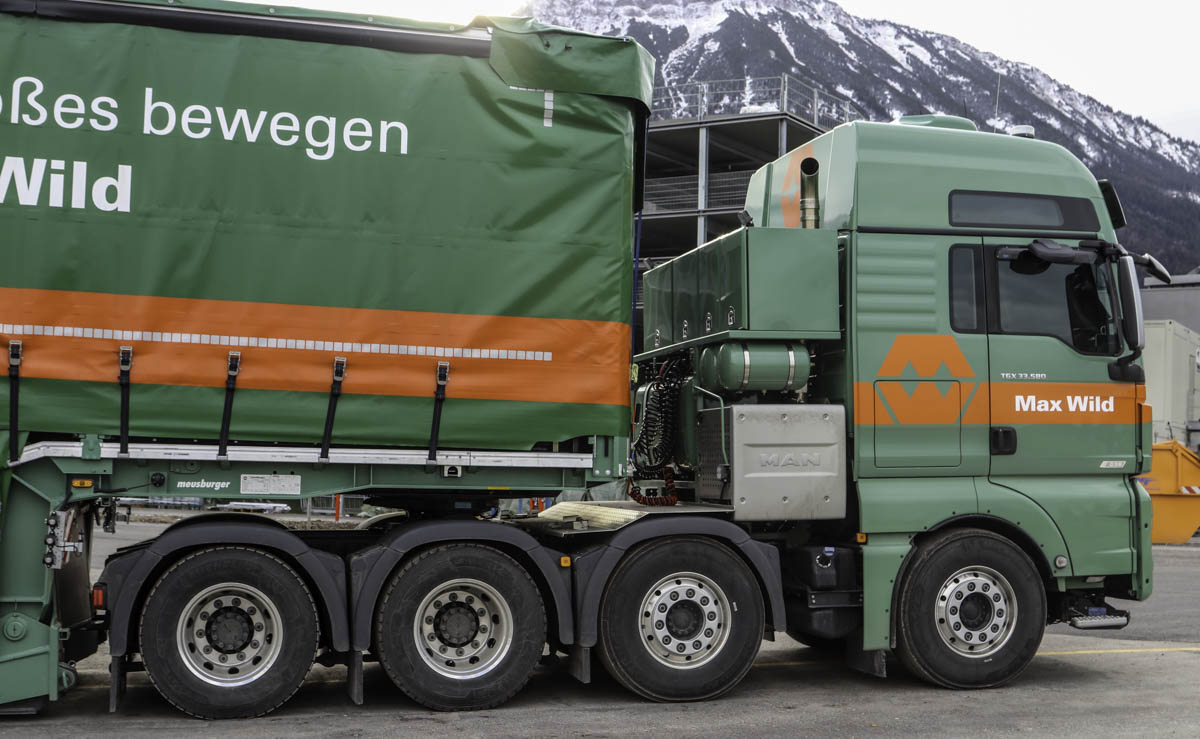 On this side is the AdBlue tank mounted behind the front axle. The Euro 6 muffler was mounted in the equipment tower behind the cabine because there wasn't any space left over between the axles.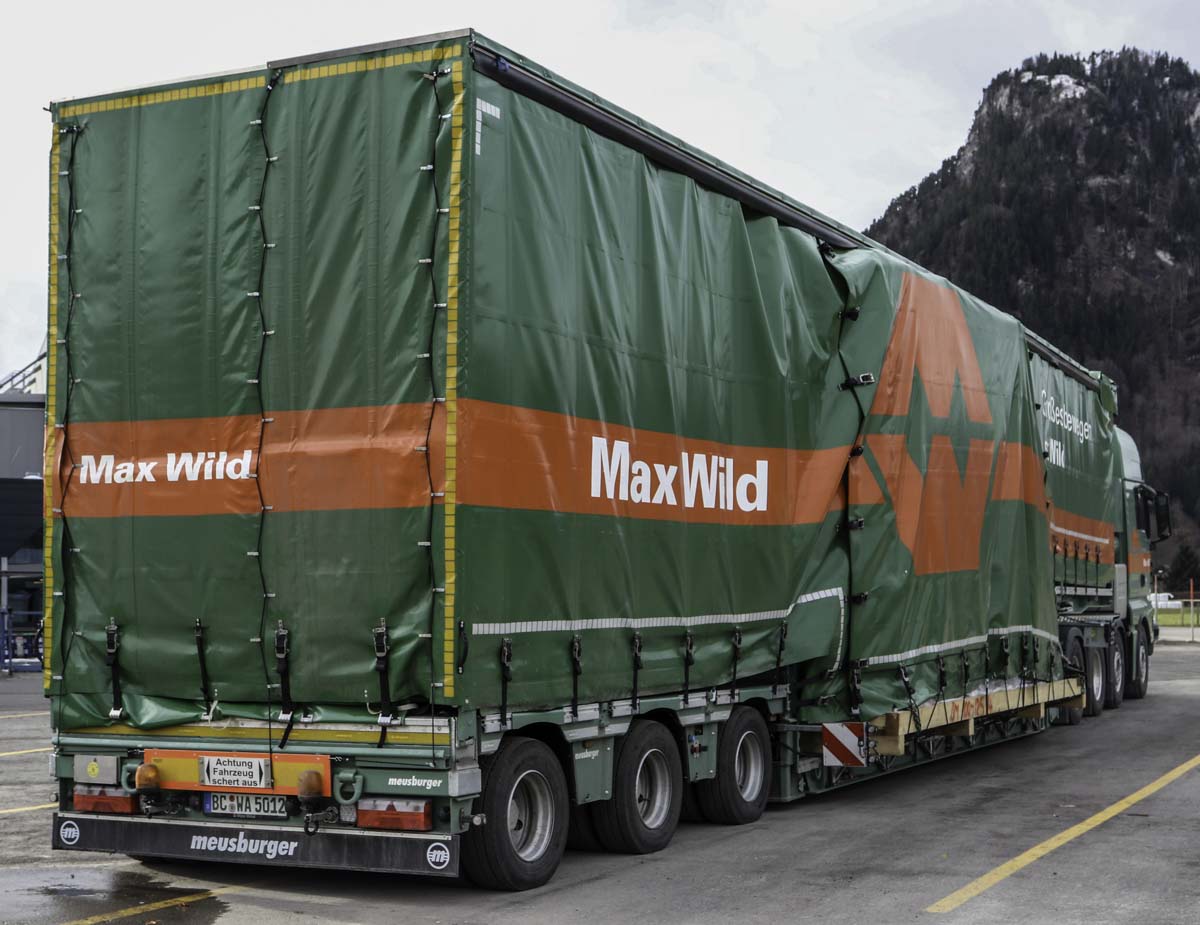 Attached is a 3-axle Meusburger MTS-3 low loader that is designed for a maximum total mass of 61 tonnes. The bed is 5.4 meters extendable.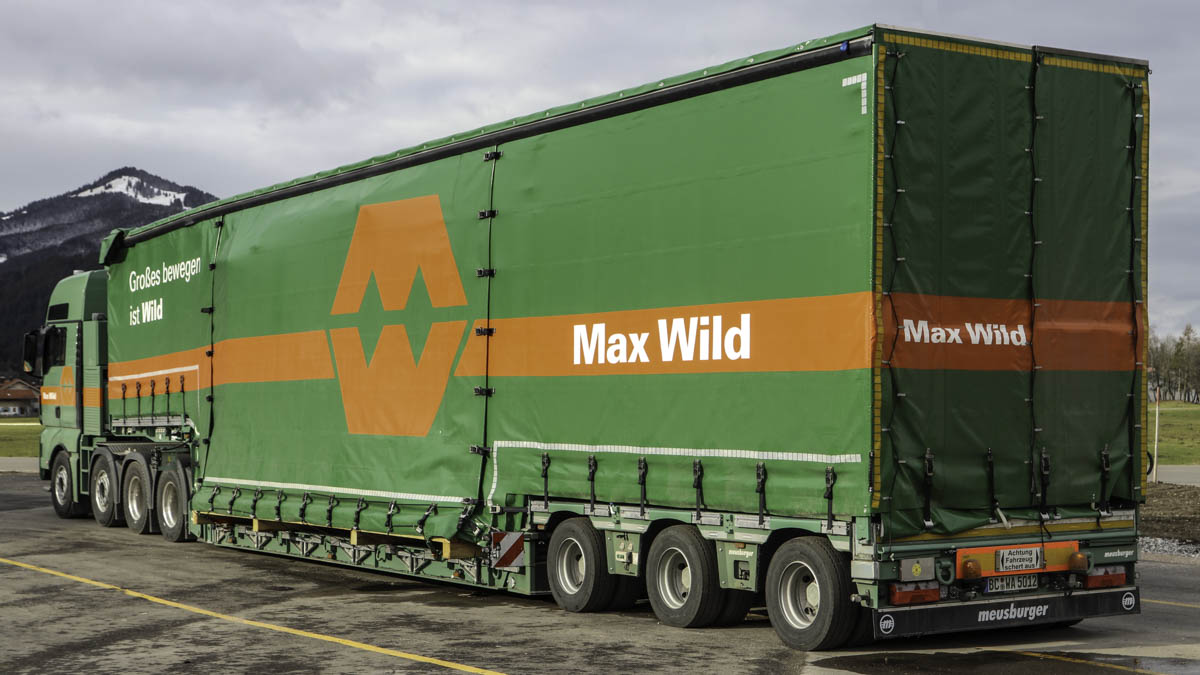 The cargo is a wide machine produced by DMG MORI that is transported under a cover.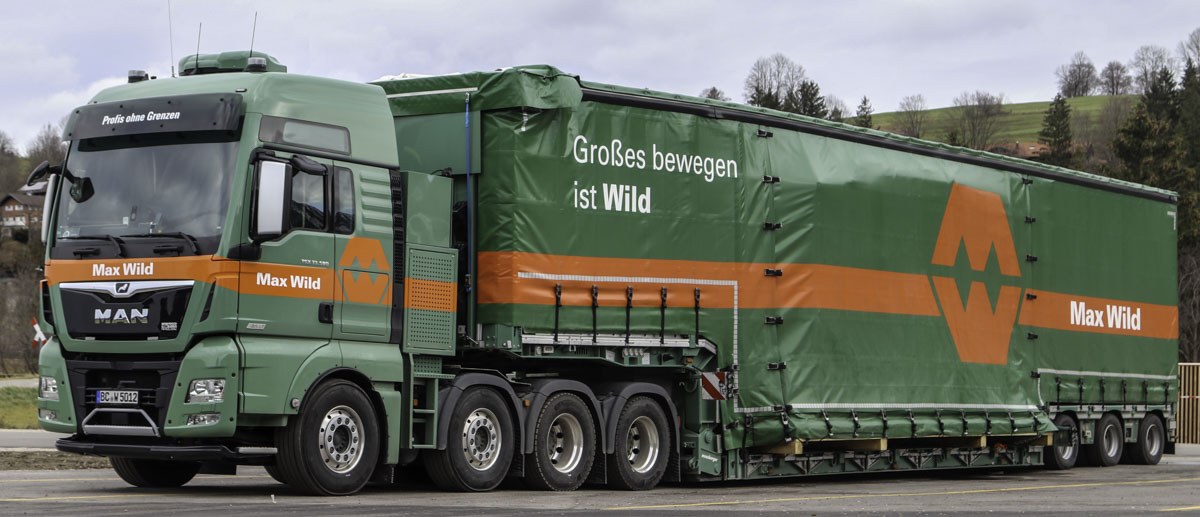 A very sharp combination of Max Wild!
Back to the MAN TGX-series menu
---
---