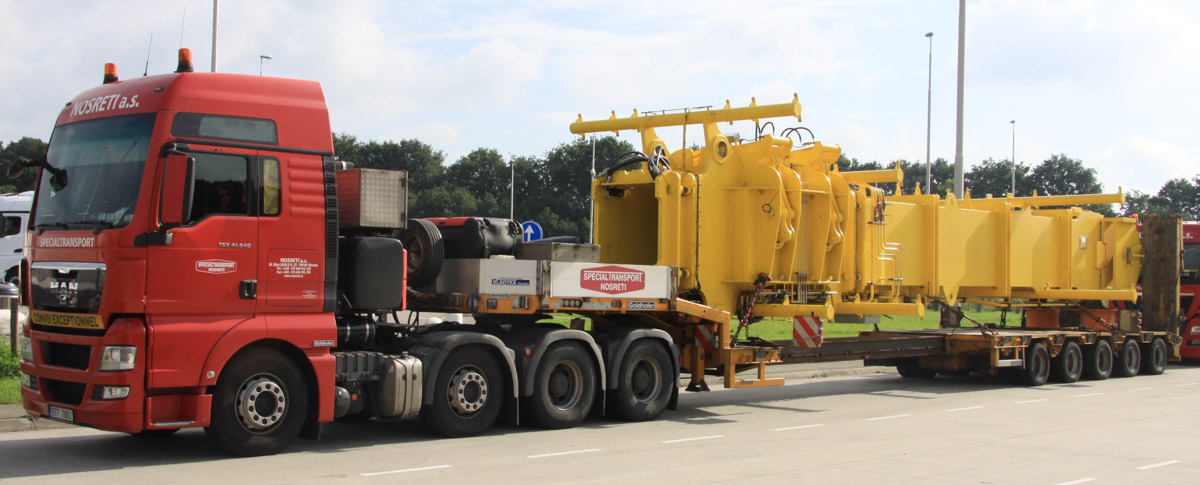 A MAN TGX 41.540 of Nosreti from Ostrava (CZ) with a semi low loader parked at the border by Venlo (NL).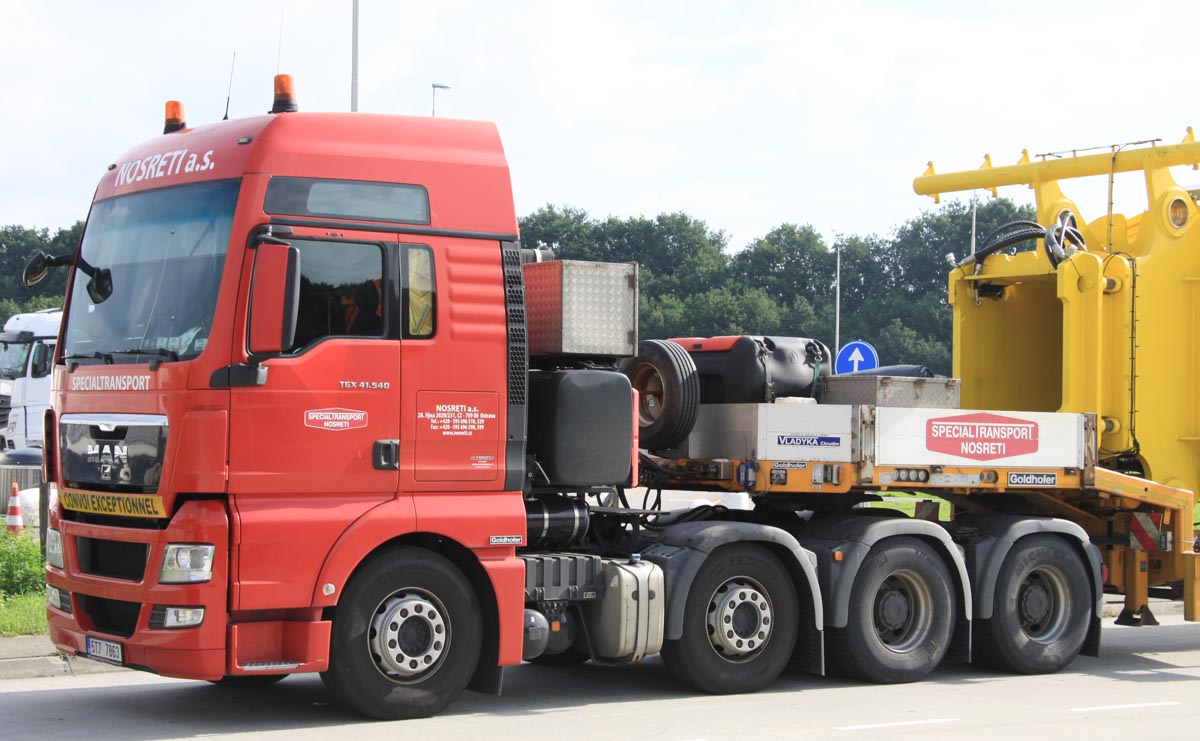 It is a 4 axle heavy haulage truck with 8x4 drive, that is powered by a MAN D2676 6 cylinder diesel engine with a 12.4 liter stroke. The engine supplies 540 hp.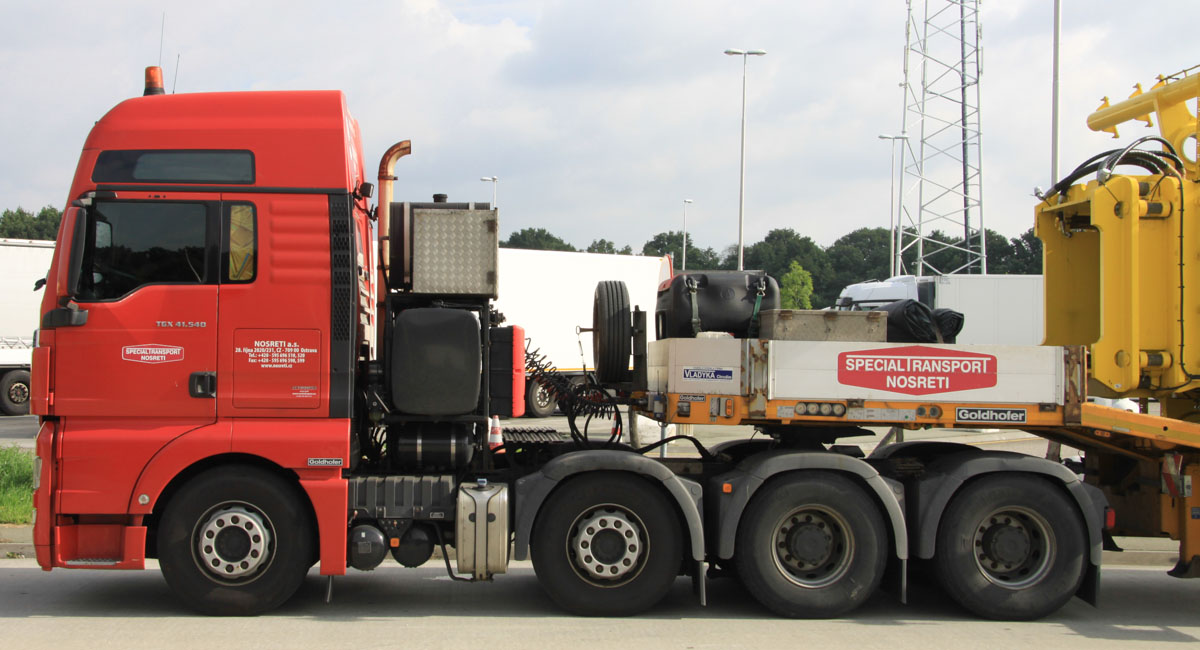 Behind the first axle are the battery, two airbarrels and the AdBlue tank made.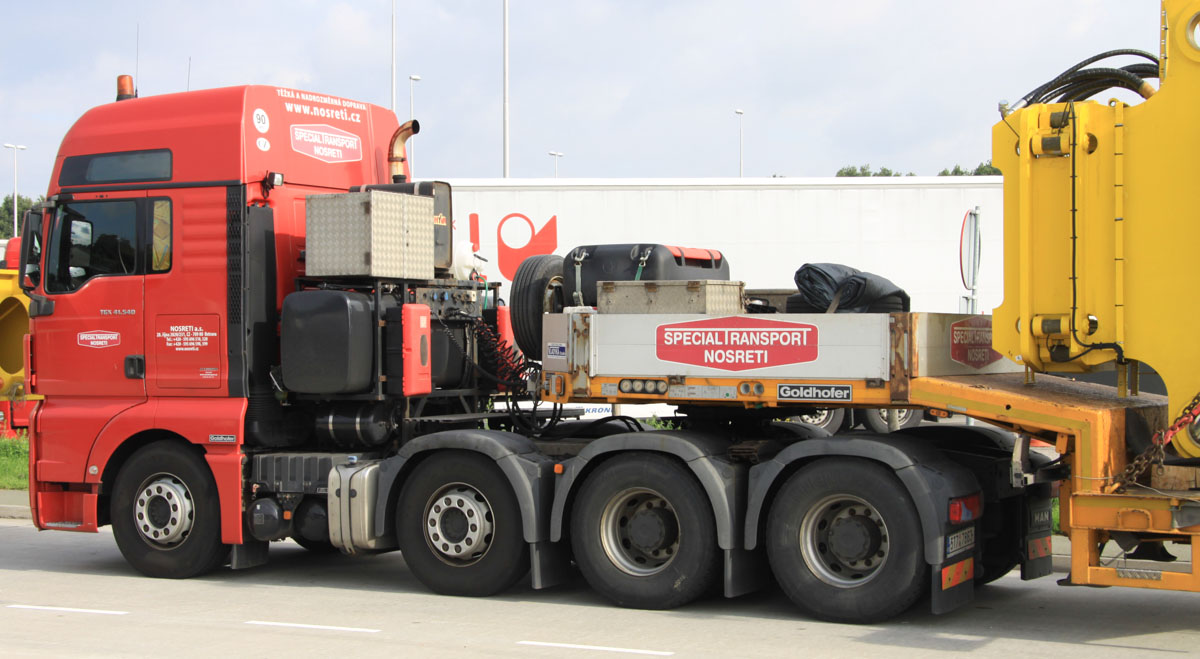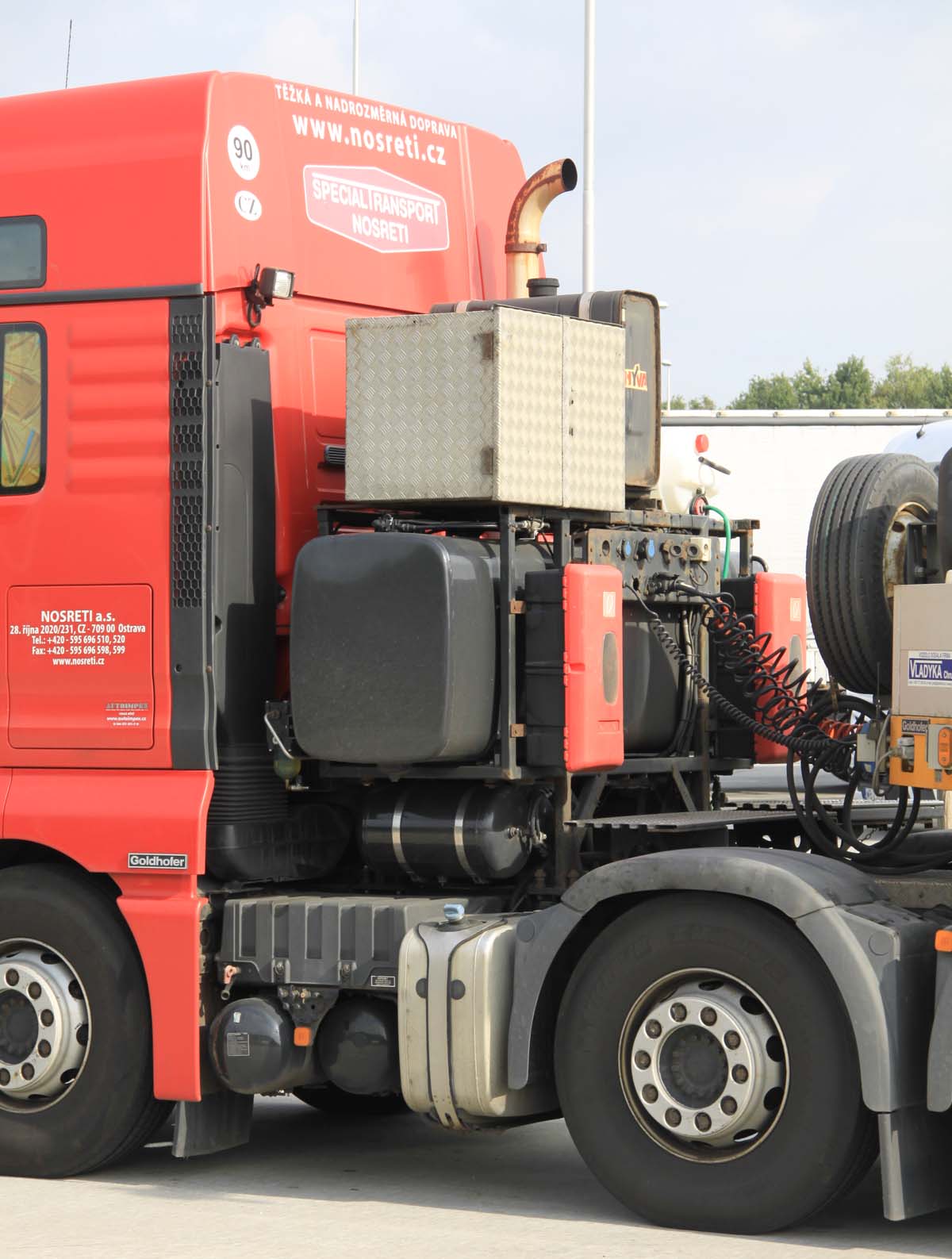 Behind the cabin is a large dieseltank made, below the tank some airbarrels. On top of the tank are a storage compartment and a hydraulic oil tank made.

Attached is a 5 axle Goldhofer semi low loader with ramps. Unfortunately it is not clear what the load exactly is.
Back to the MAN TGX menu
---
---