MAN TGX 41.540 - Rontransmar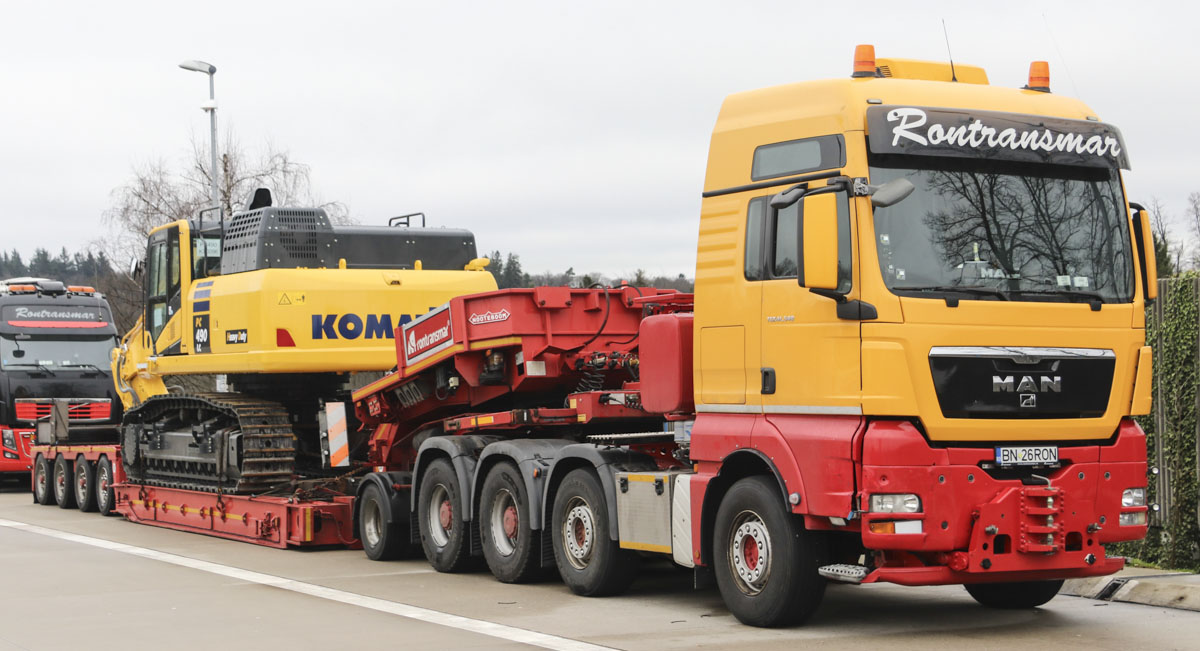 This sharp MAN TGX 41.540 of Rontransmar from Uriu (RO) stood with a 5-axle low loader and cargo during a weekend parked along the German motorway 61. Rontransmar is one of the largest heavy haulage companies from Romania and is active all over Europe.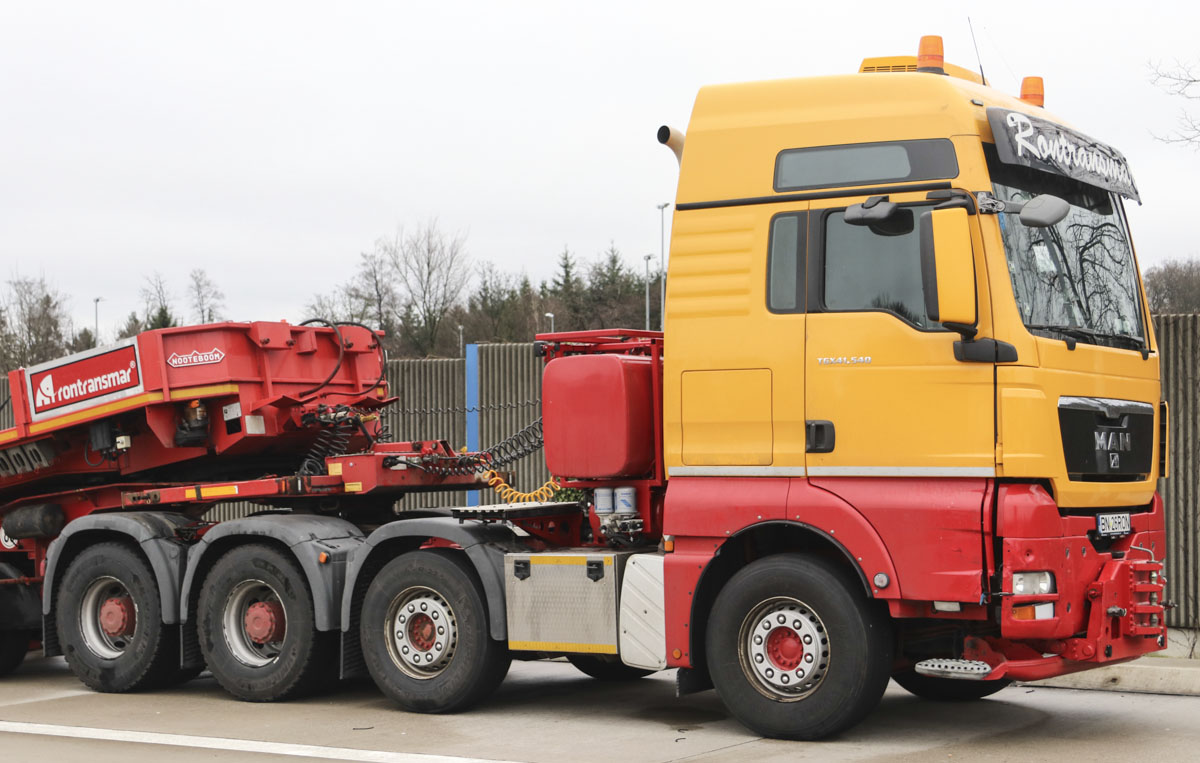 Following the colours, it seems that his is an used truck from W & F Franke. It is a 4-axle heavy haulage truck with 8x4-drive line. The truck is powered by a MAN D2676, a 12.4-liter 6-cylinder diesel engine with a power of 400 kW (540 hp). The truck has a reinforced bumper with register coupling so that transports can be pushed also.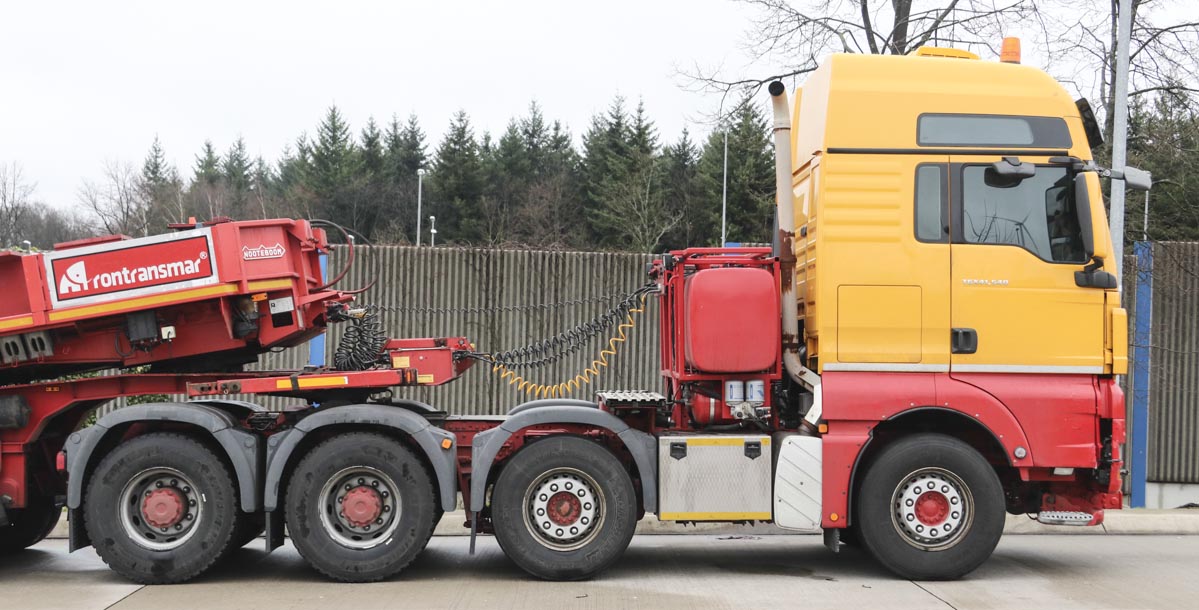 Behind the front axle are the muffler and a storage compartment installed. Behind the cabin is the large diesel tank installed, below the tank are multiple compressed-air tanks installed.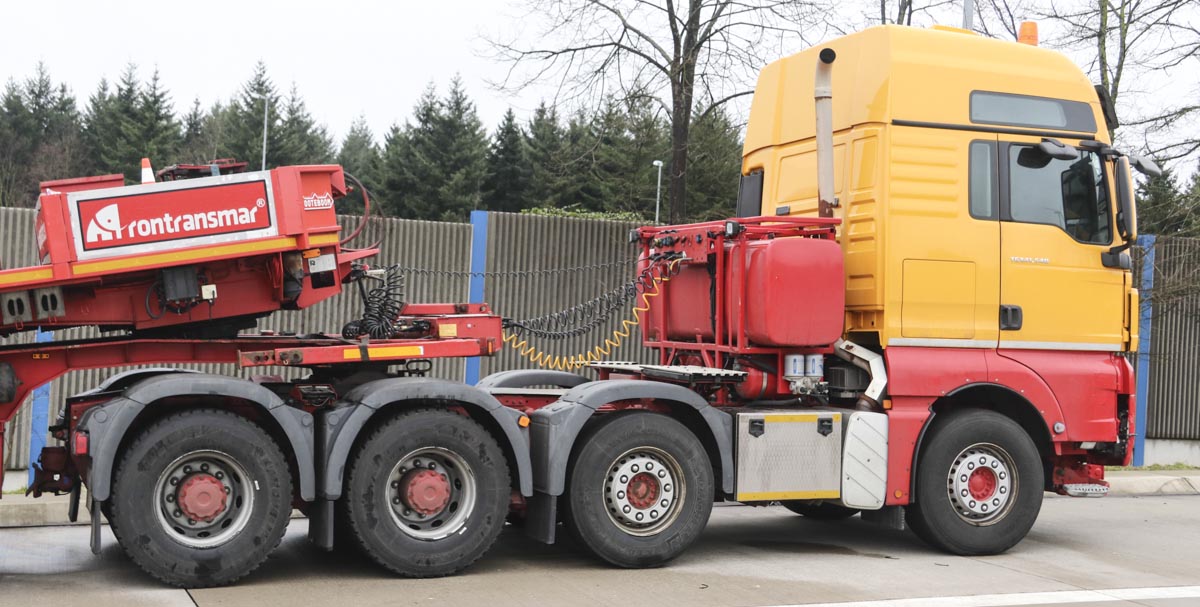 The truck is fitted with a heavy tow bar coupling so that the truck can also be used as a ballasted truck with heavy trailers.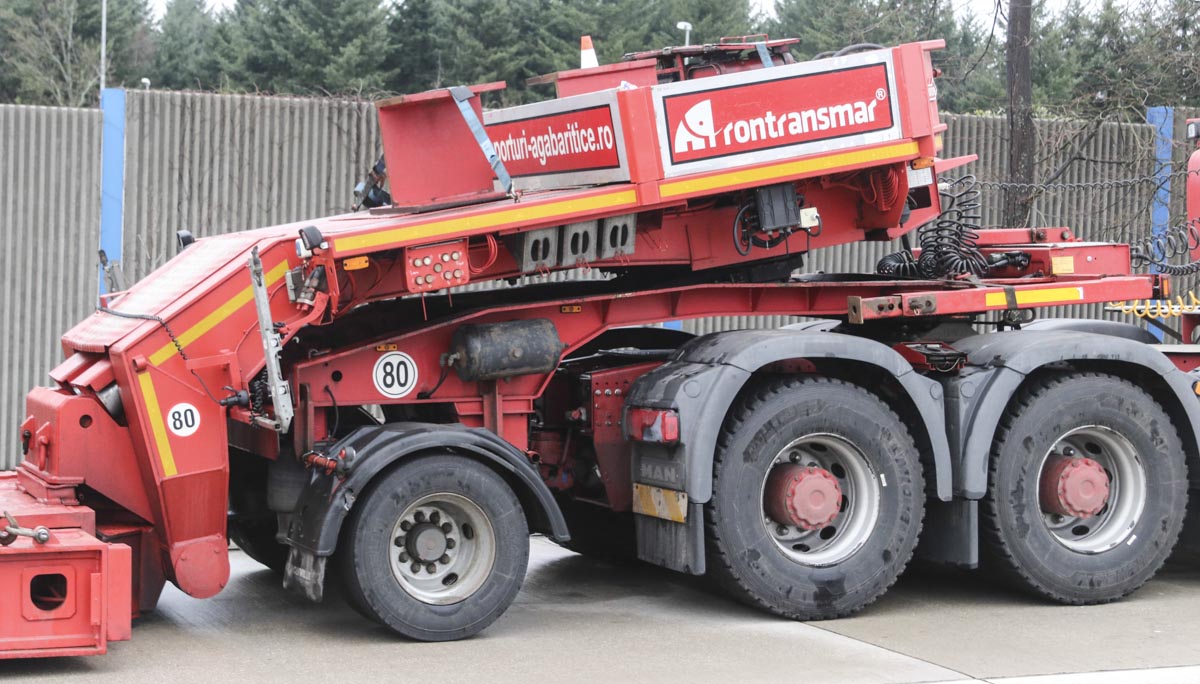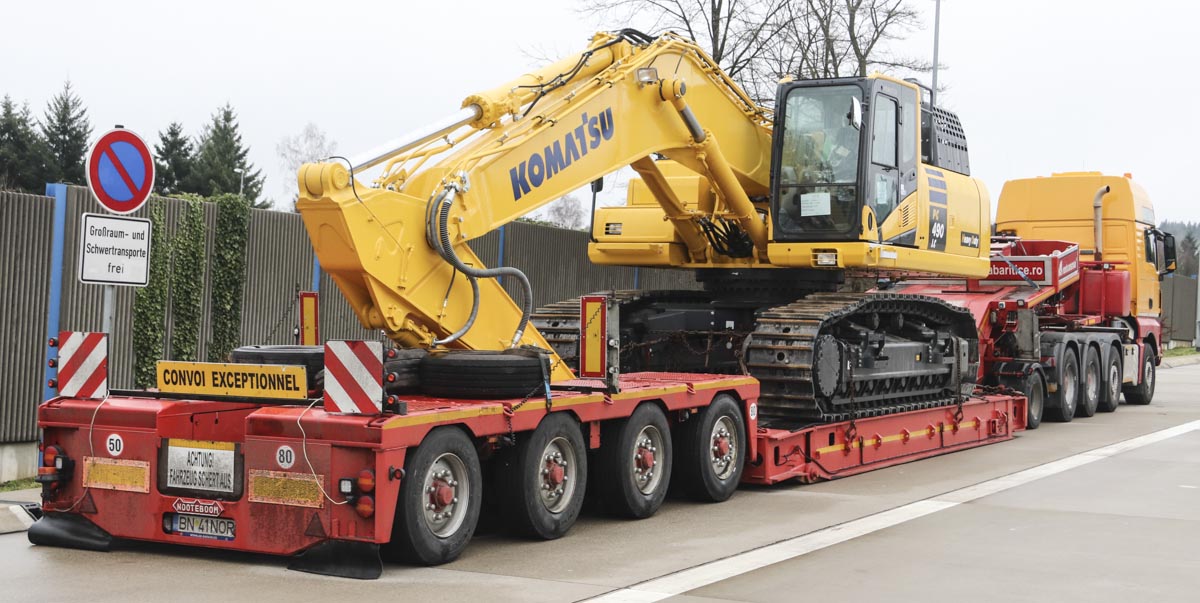 A 5-axle Nooteboom low loader is attached, existing out of a 1-axle jeep dolly and a 4-axle low loader.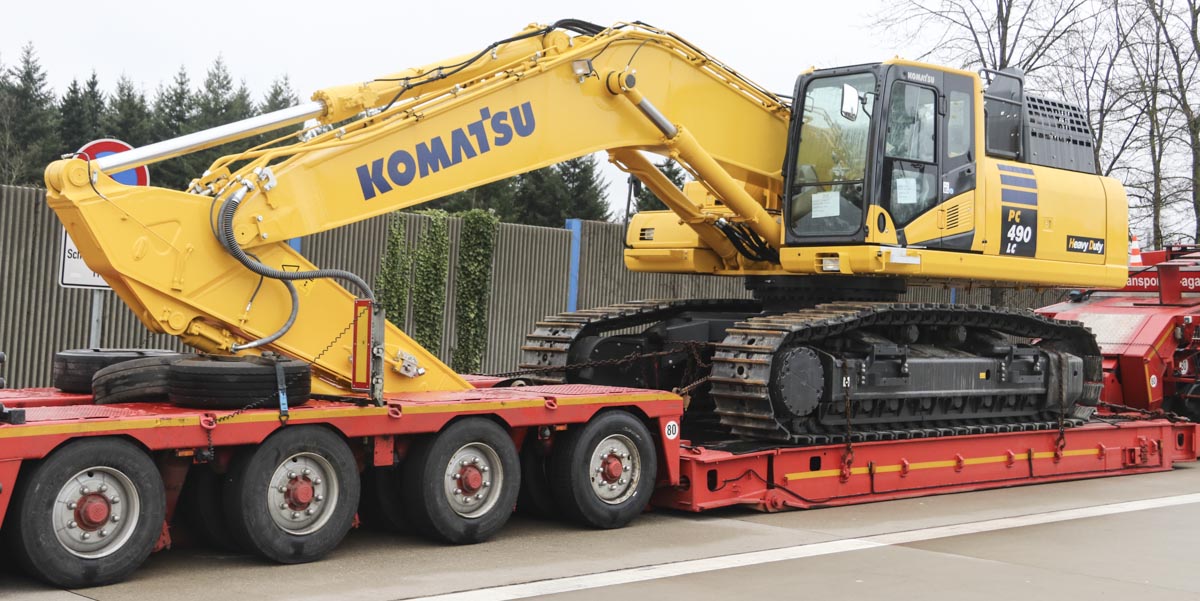 The cargo is a Komatsu PC 490 LC excavator. The cargo is 11.93 meters long, 3.57 meters wide and 3.64 meters tall. The excavator weights around 49 tonnes.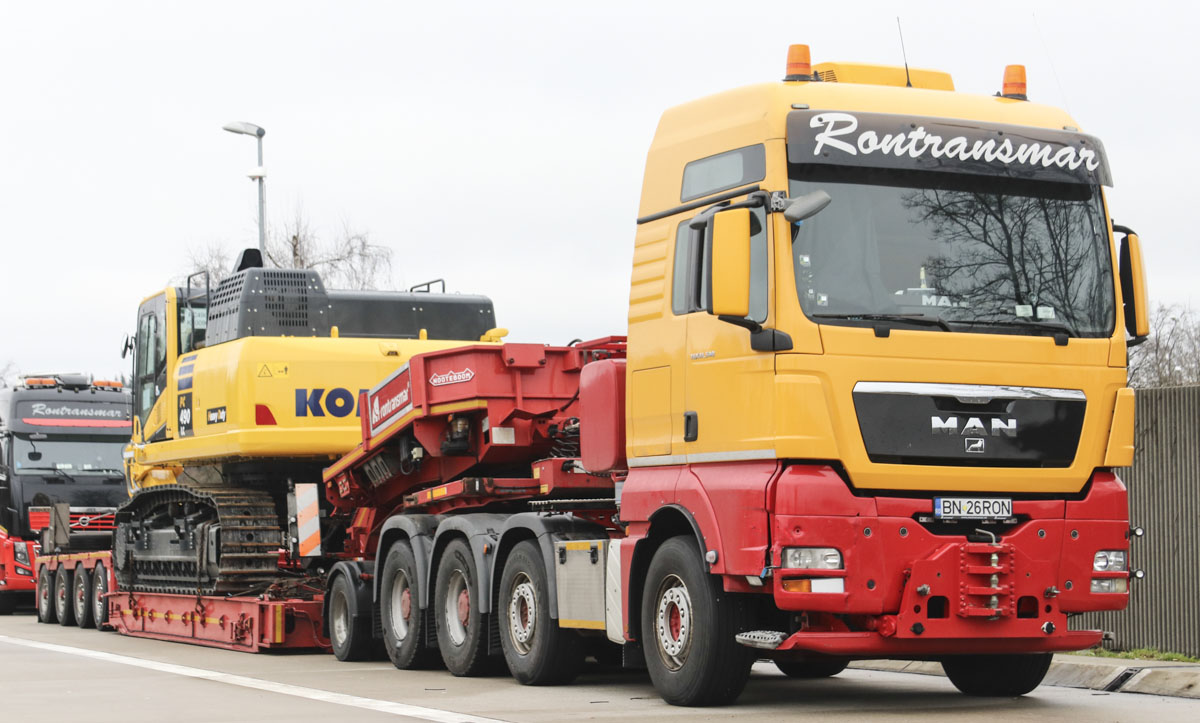 A very sharp combination of Rontransmar!
Back to the MAN TGX menu
---
---