MAN TGX 26.540 - Schmidbauer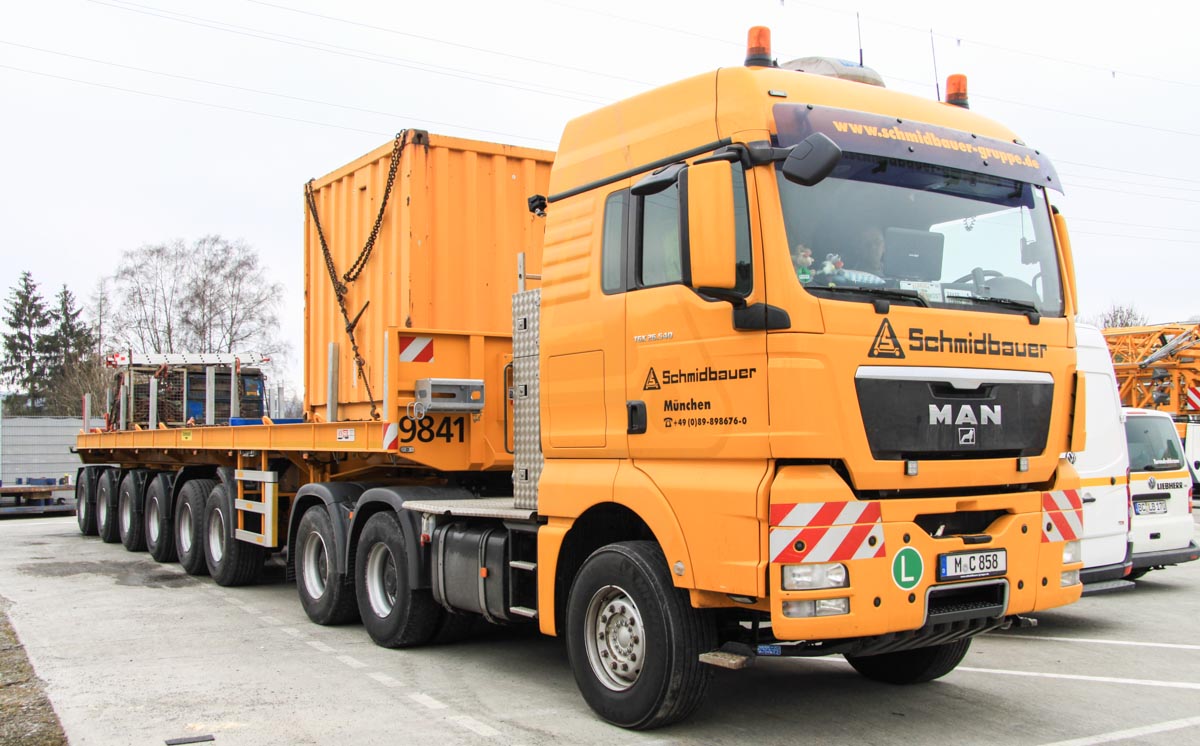 For the transport of counterweight and outrigger pads of the Liebherr LTM 1350-6.1 is Schmidbauer from Munich (DE) using this MAN TGX 26.540 with 6-axle counterweight trailer.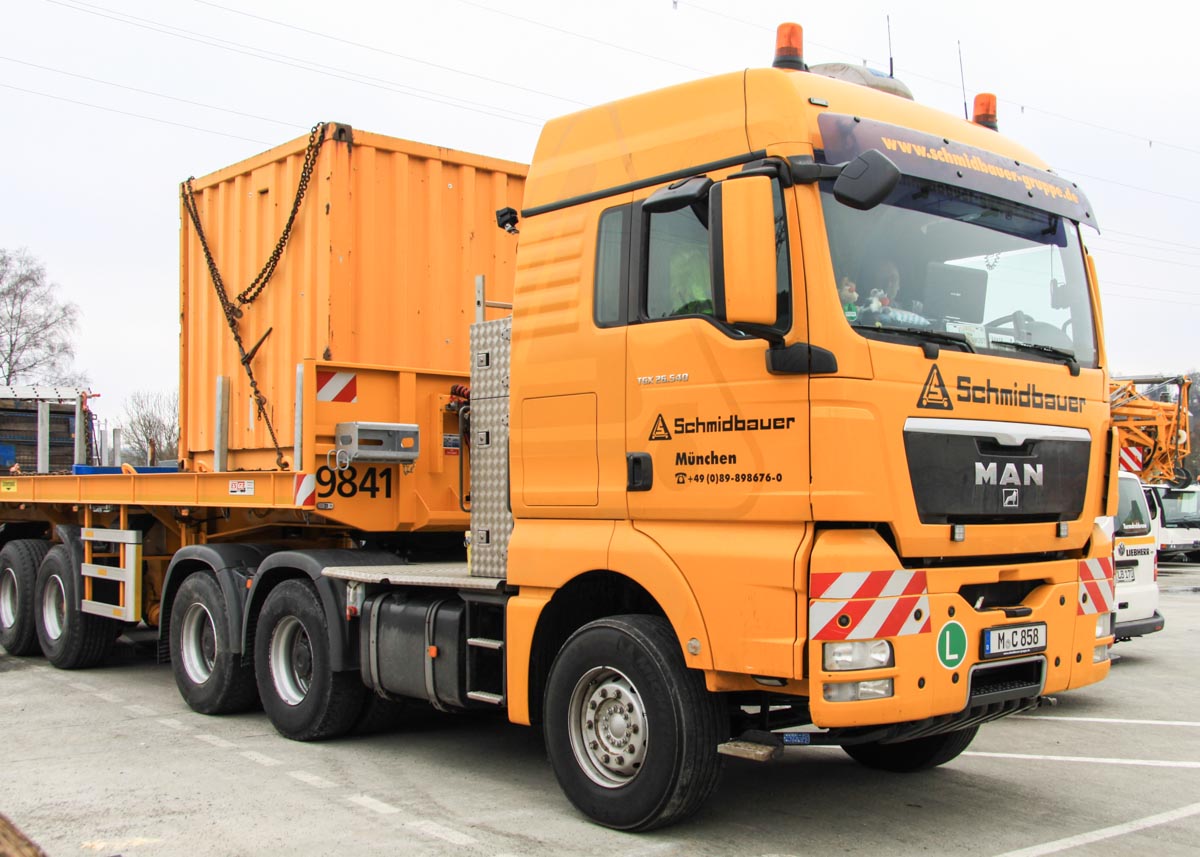 It is a 3-axle truck with 6x4-drive line. The last two axles are powered by the MAN D2676 12.4 liter 6-cylinder diesel engine with 540 hp.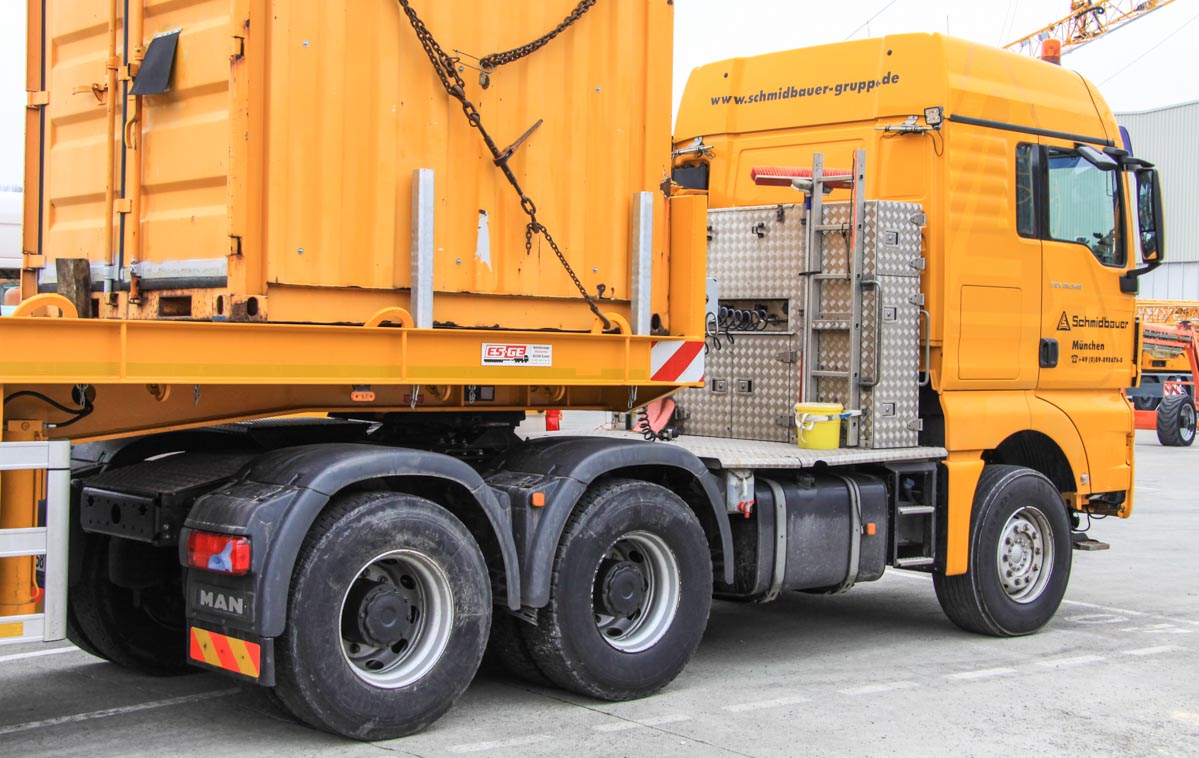 Behind the cabin is are multiple storage cabinets made. Behind the front axle are the diesel- and AdBlue tank installed.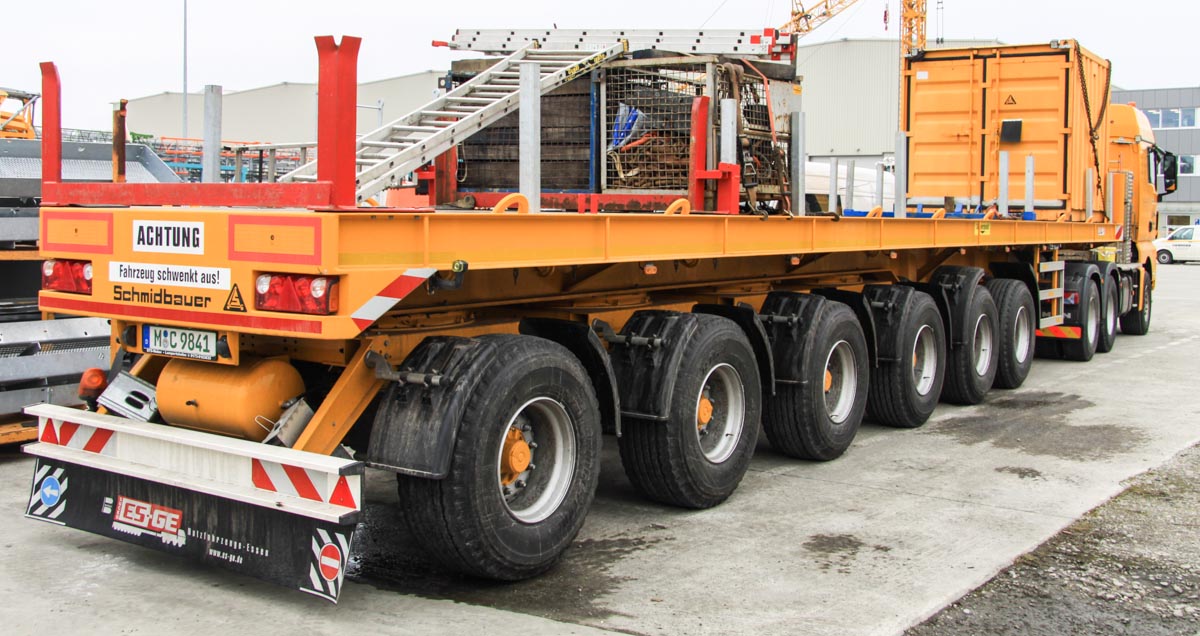 Attached is a 6-axle ES-GE ballast trailer with four steerable axles. The two front axle are liftable.
Back to the MAN TGX menu
---
---