MAN TGX 41.540 - Schmidbauer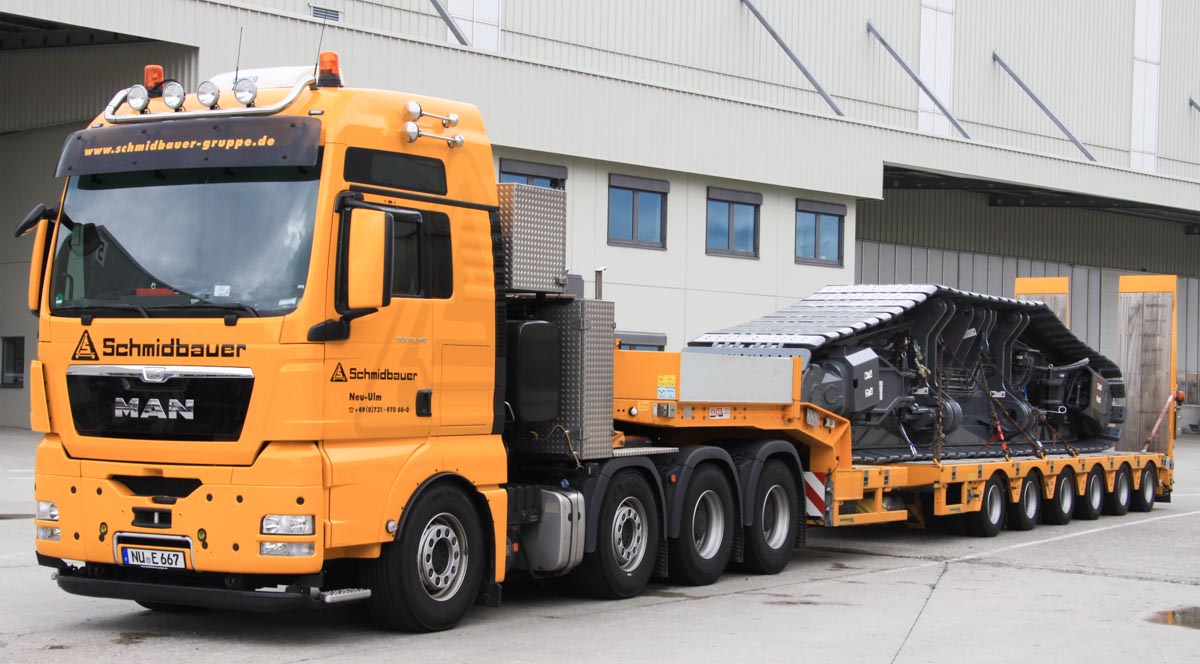 A sharp MAN TGX 41.540 of Schmidbauer, location Neu-Ulm (DE), parked with load on Liebherr's yard in Ehingen (DE).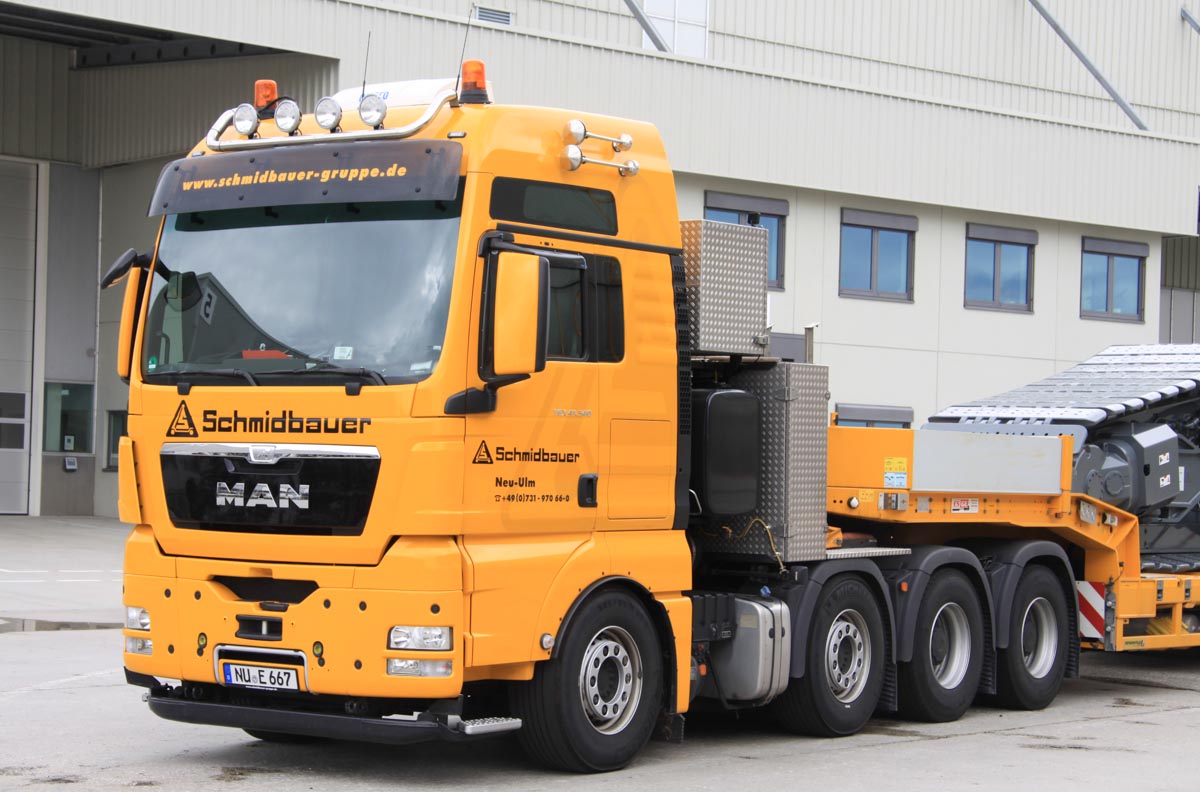 It is a 4 axle heavy haulage truck with 8x4 drive, that is powered by a MAN D2676 6 cylinder diesel engine with a 12.4 liter stroke. The engine supplies 540 hp.
Between the first two axles are the battery, two airbarrels and the AdBlue tank made.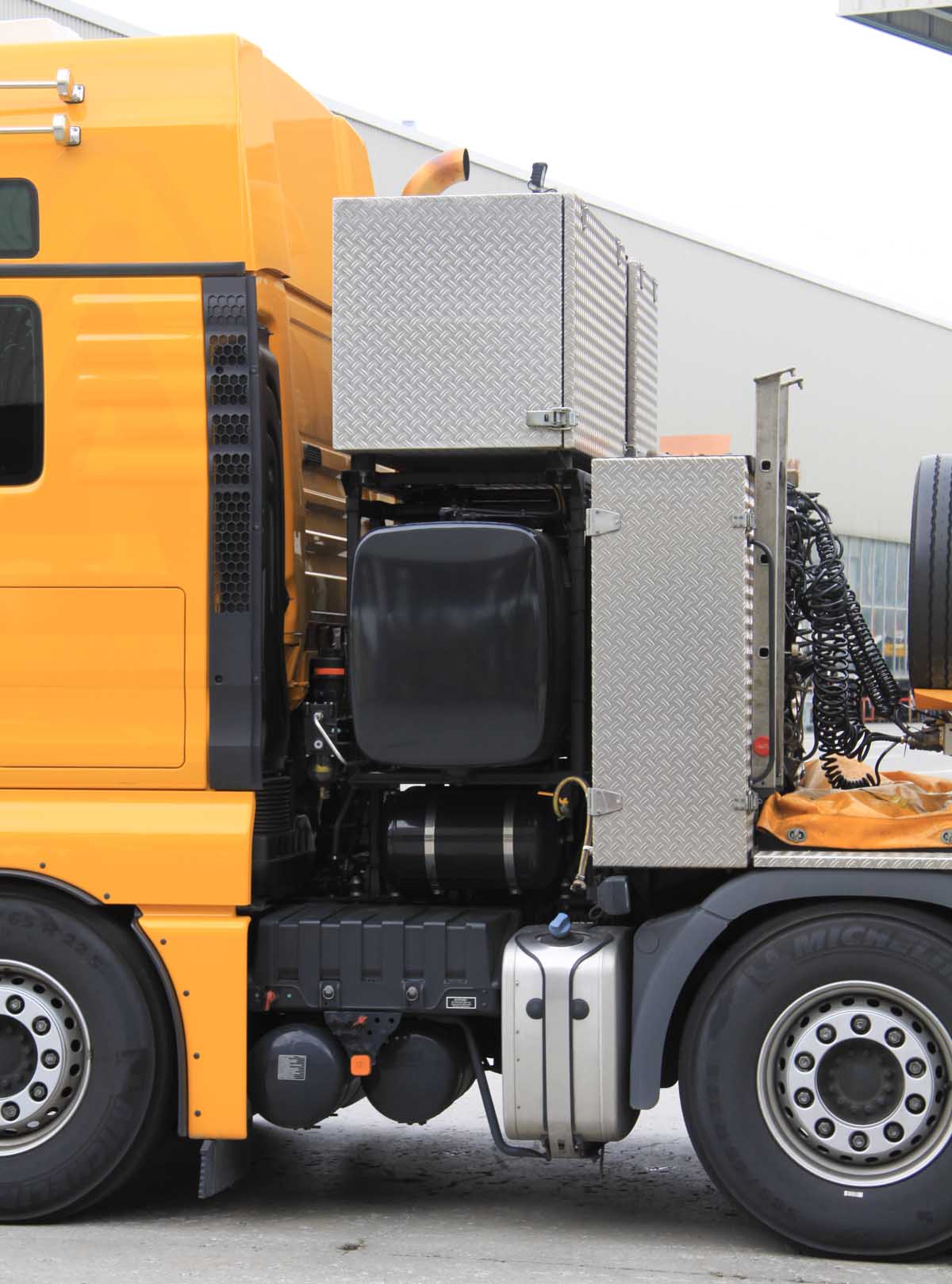 Behind the cabin is the large diesel tank mounted, below the tank some more airbarrels. Above and in front of the tank are additional storage compartments made.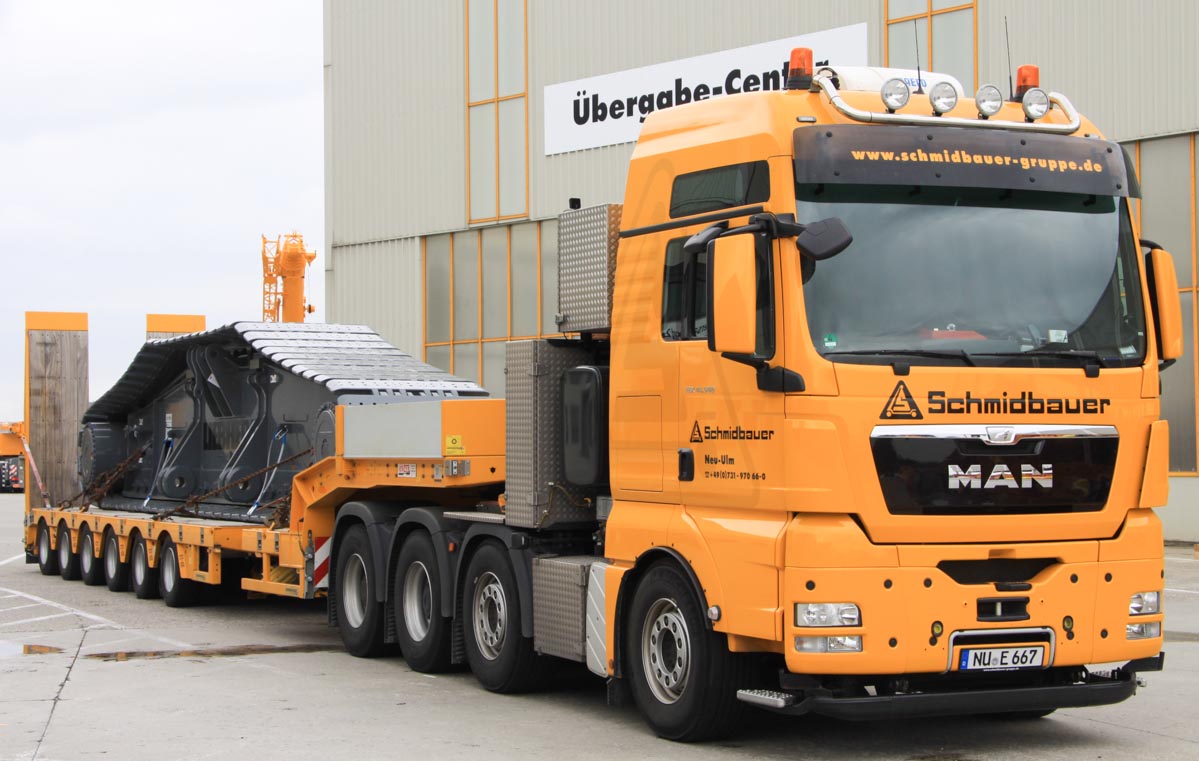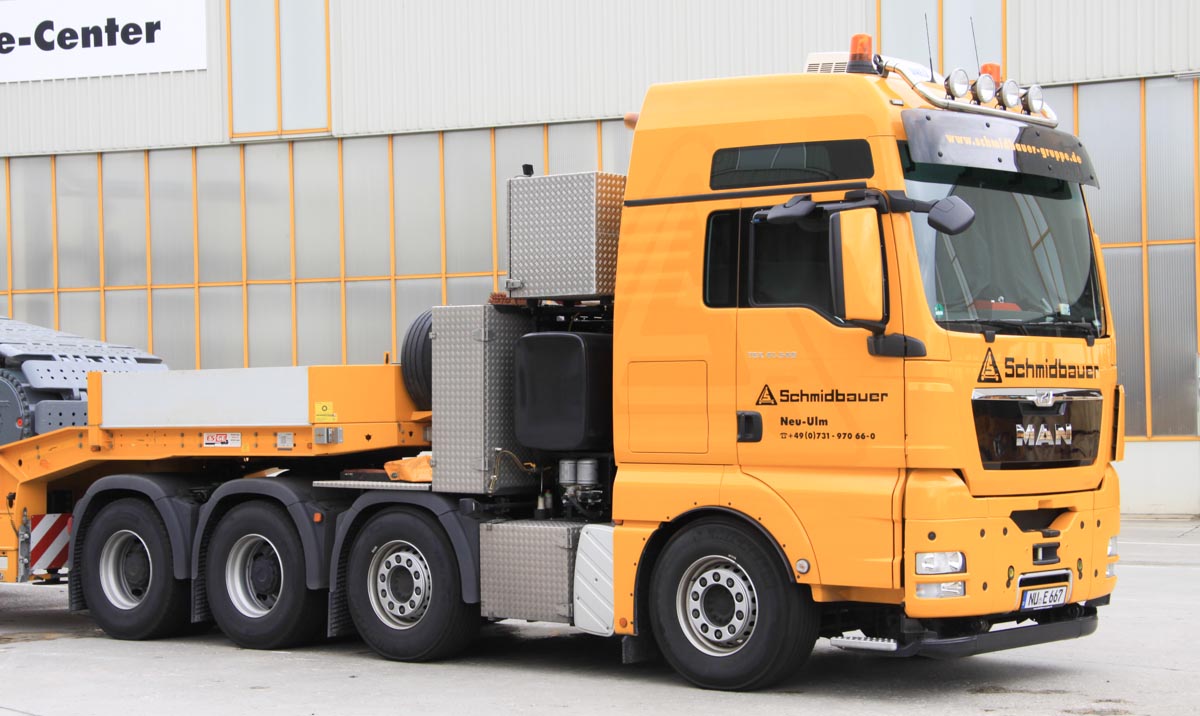 On this side are between the first two axles another storage compartment and the muffler made.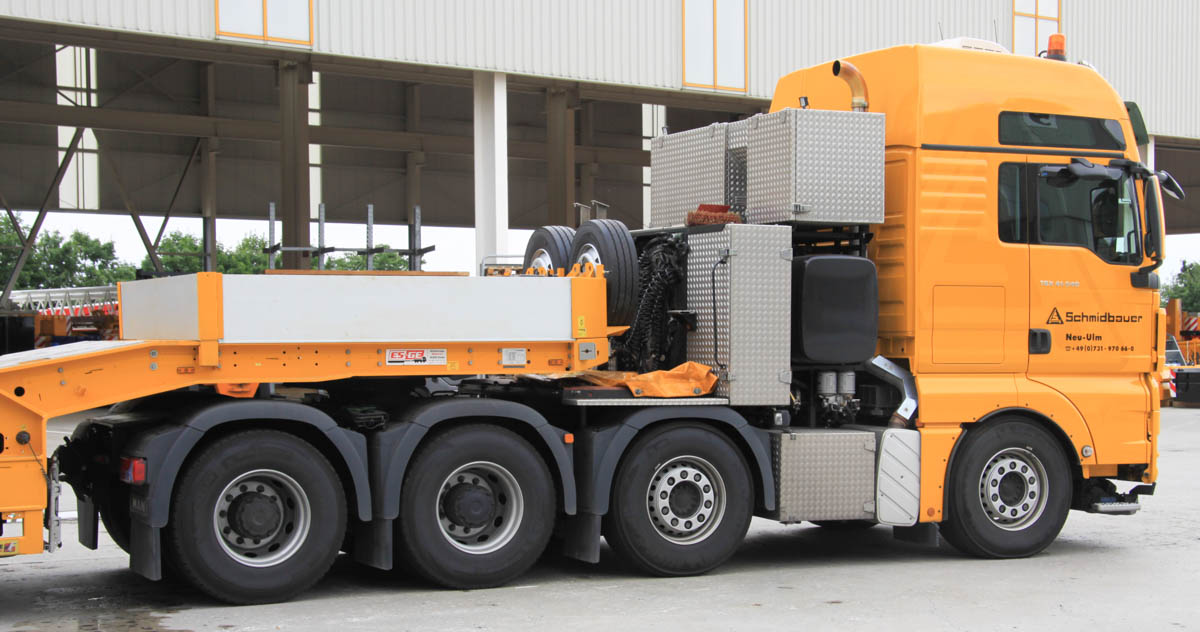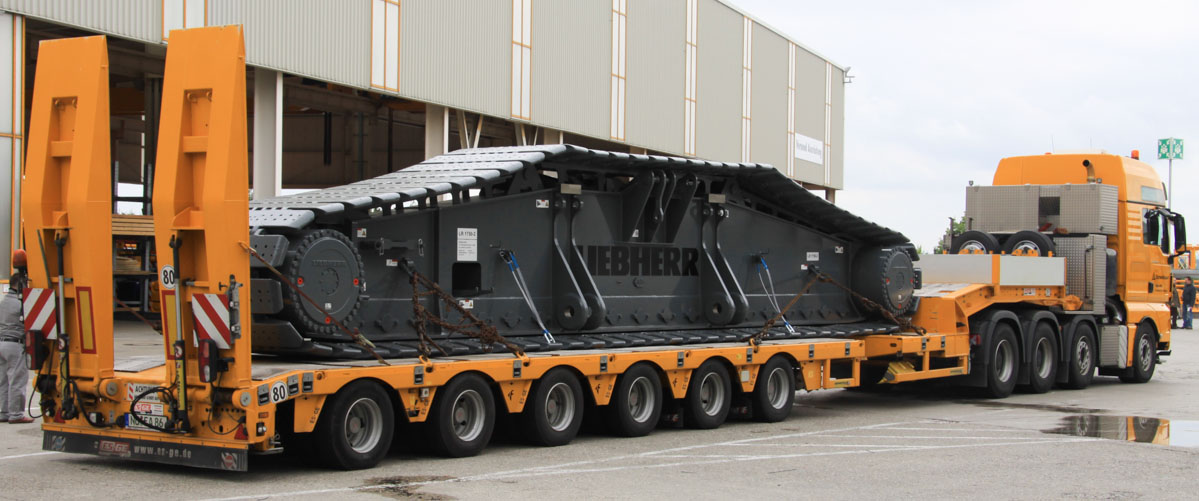 The trailer is a 6 axle Faymonville MultiMAX semi low loader with ramps.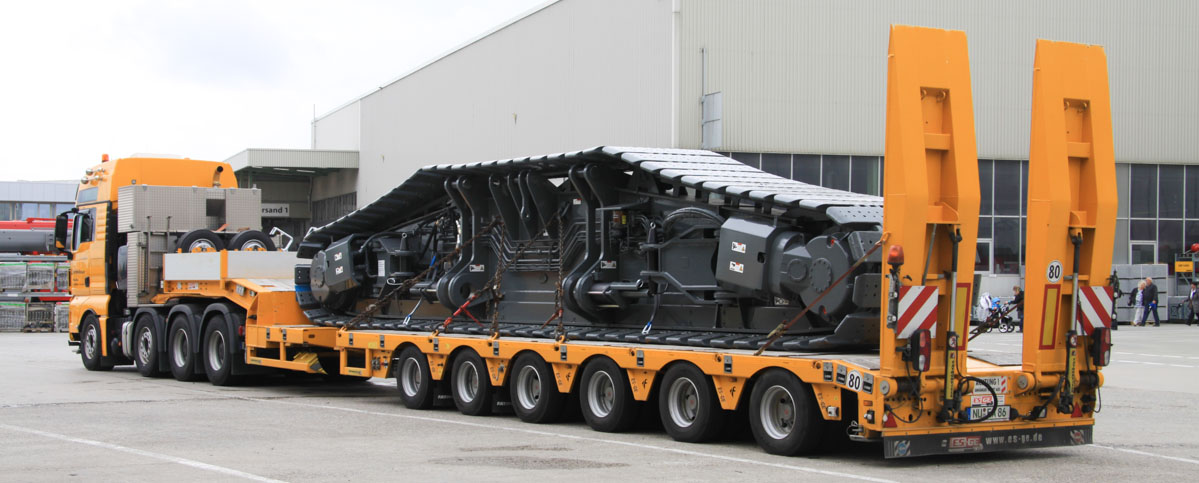 The load is a track of a Liebherr LR 1750/2. The track is 11.9 meters long, 1.5 meters wide and 2.13 meters heigh, the mass is 44 tonnes.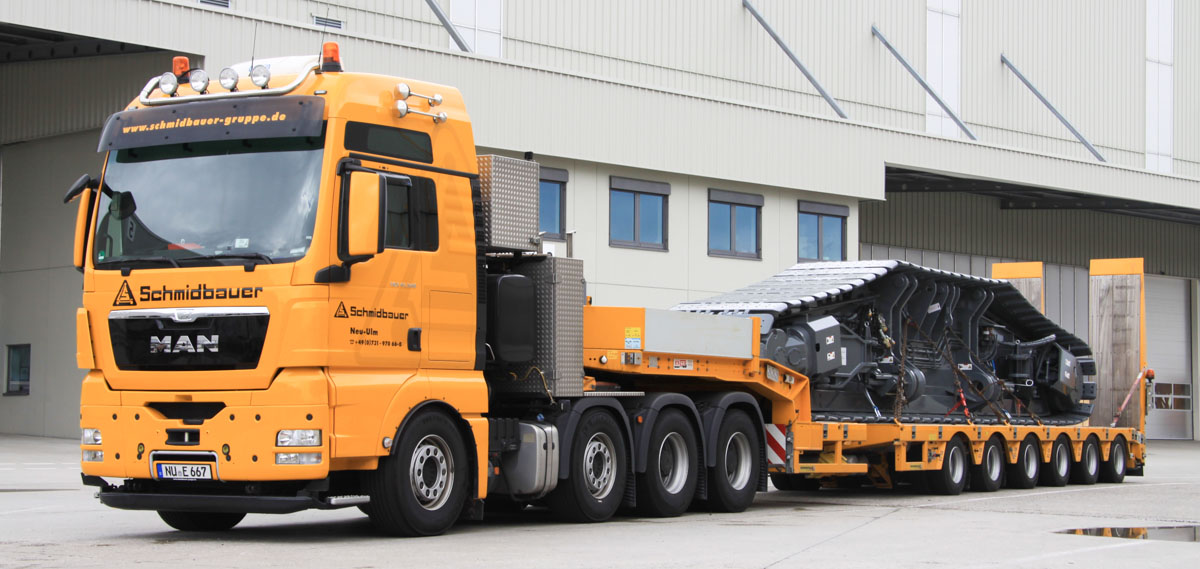 A very sharp combination!
Back to the MAN TGX menu
---
---