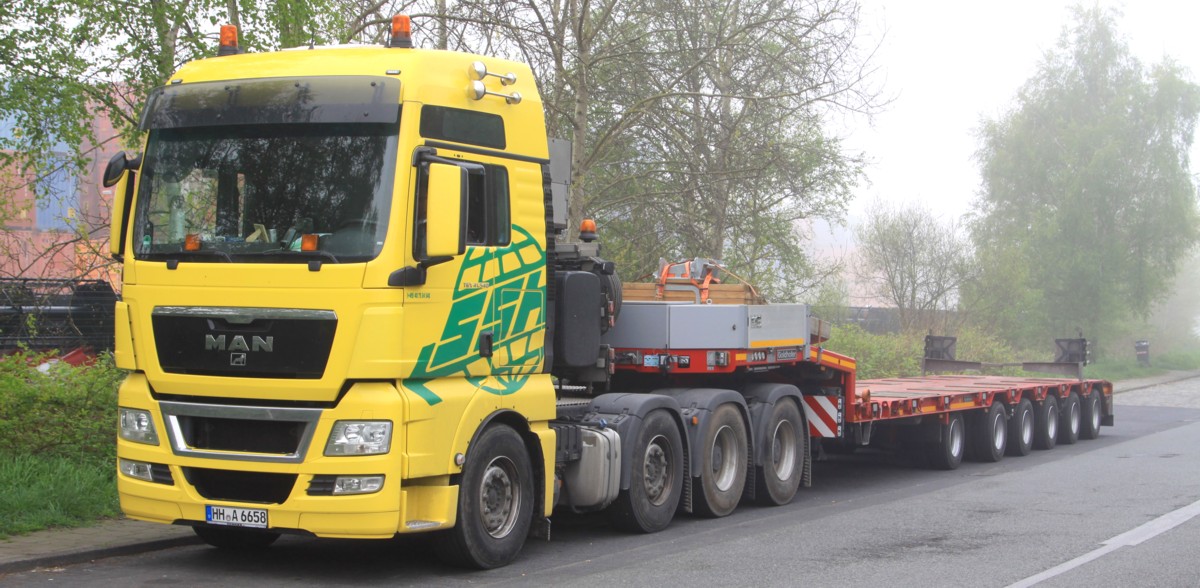 The biggest combination of SSH (Schwerlast-Spedition Hamburg GmbH) exists out of this sharp MAN TGX 41.540 with 6 axle semi lowloader. This combination was bought in 2012.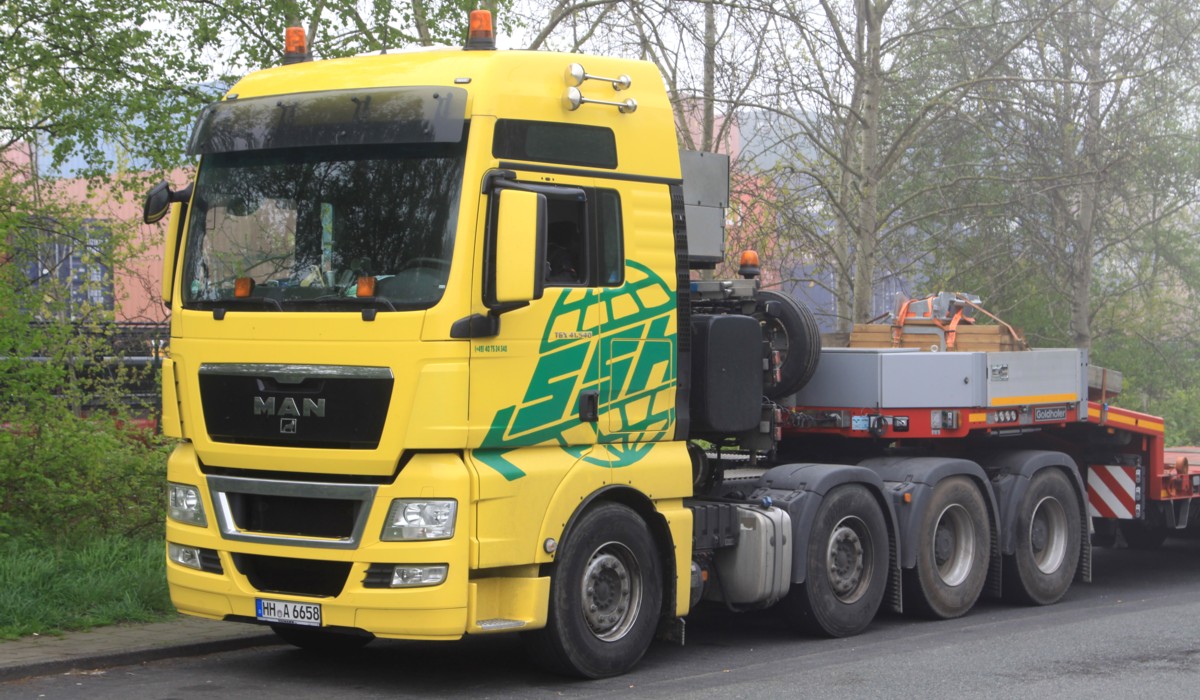 The truck is equiped with the XXL cabin to give the driver enough space.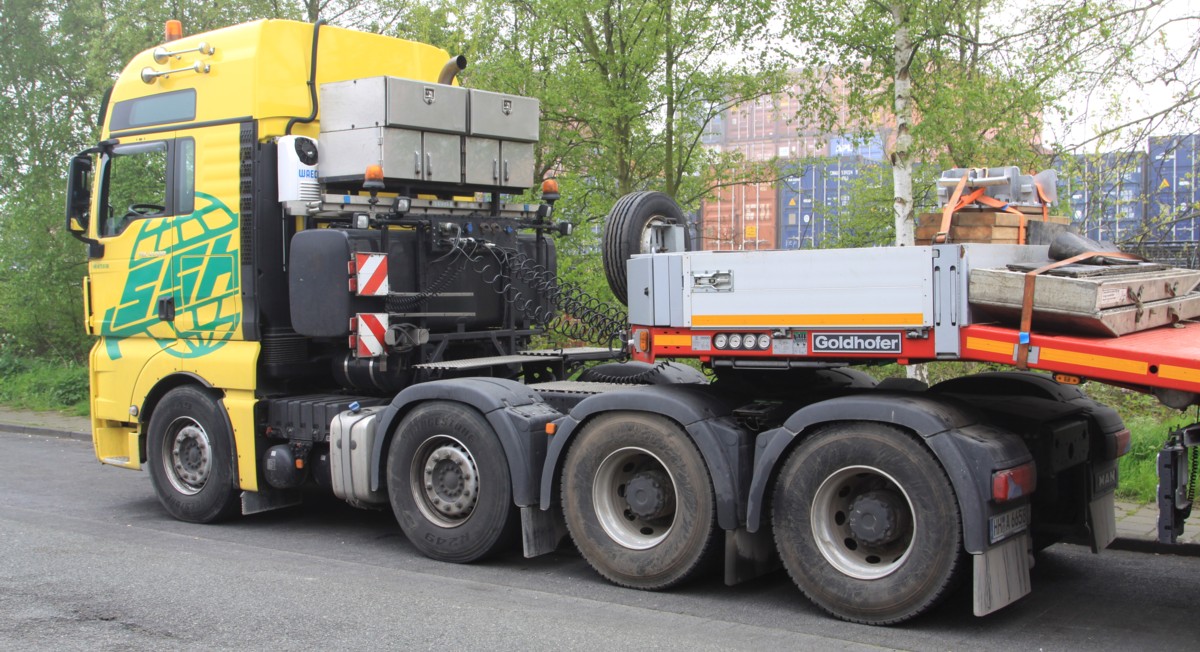 Behind the cab is, as usual, a smaller set-up made. The large diesel tank, below some airbarrels, above some storage boxes. Above the tank, on the driver's side is the airco unit made. Between the first two axles are the Adbluetank, battery and some another airbarrels mounted.

The 6 axle Goldhofer semi lowloader has a 12 meter long loading platform and could, in combination with a 4 axle truck, be loaded with 65 tonnes. The semi lowloader is 8 meters telescopic extendable.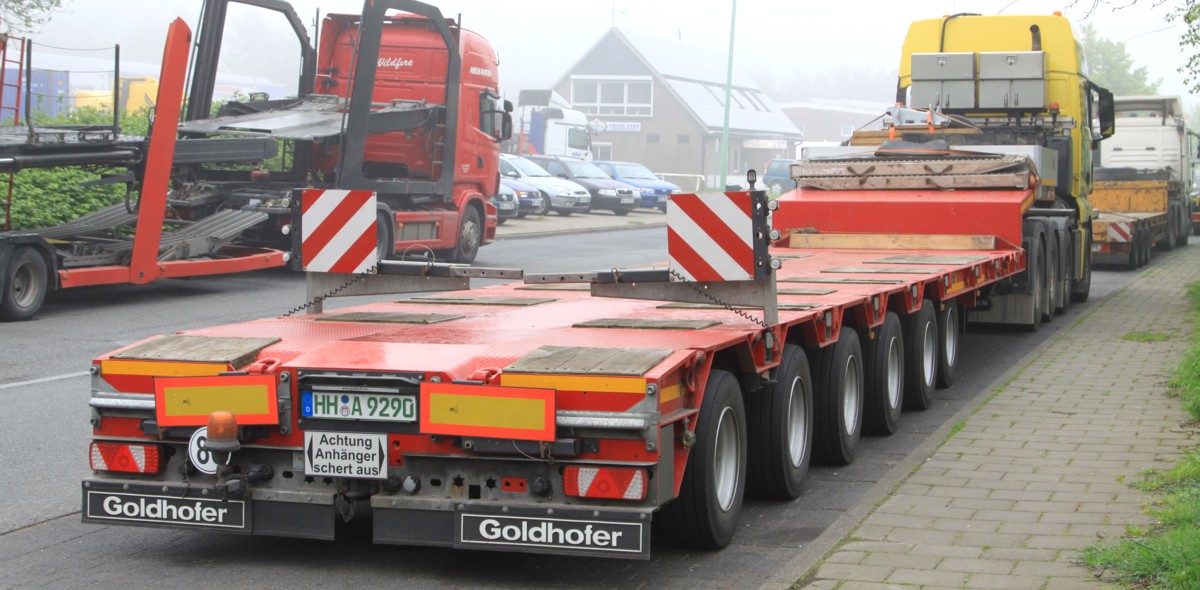 The combination was waiting empty in the harbour of Bremerhaven (DE).
Back to the MAN TGX menu
---
---