MAN TGX 41.540 - TAG Transport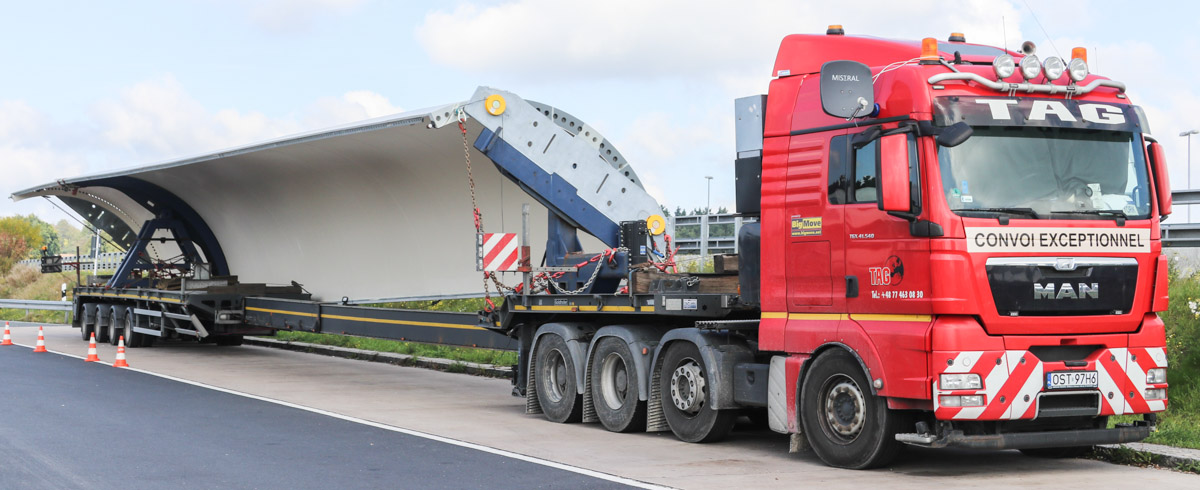 TAG Transport from Opolskie (PL) stood with this sharp MAN TGX 41.540 parked along the German Autobahn 9.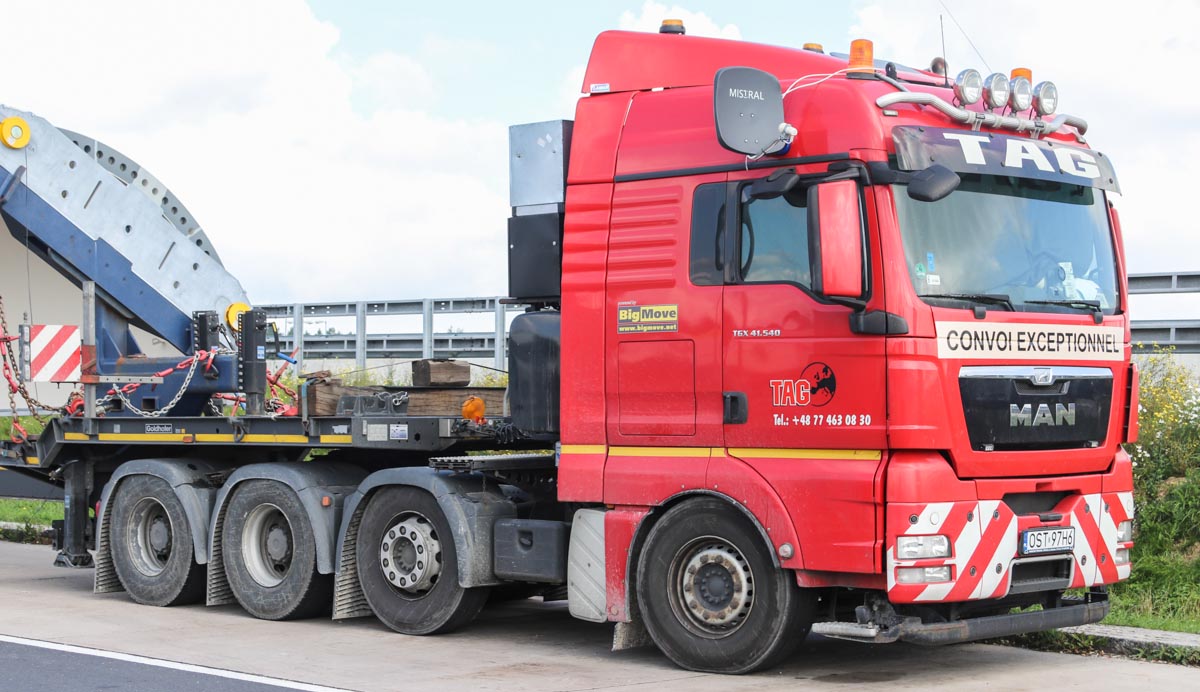 The TGX 41.540 is powered by a MAN D2676, a 6-cylinder diesel engine with a 12.4-liter stroke that powers here 540 hp. The truck has a maximum weight of 41 tonnes.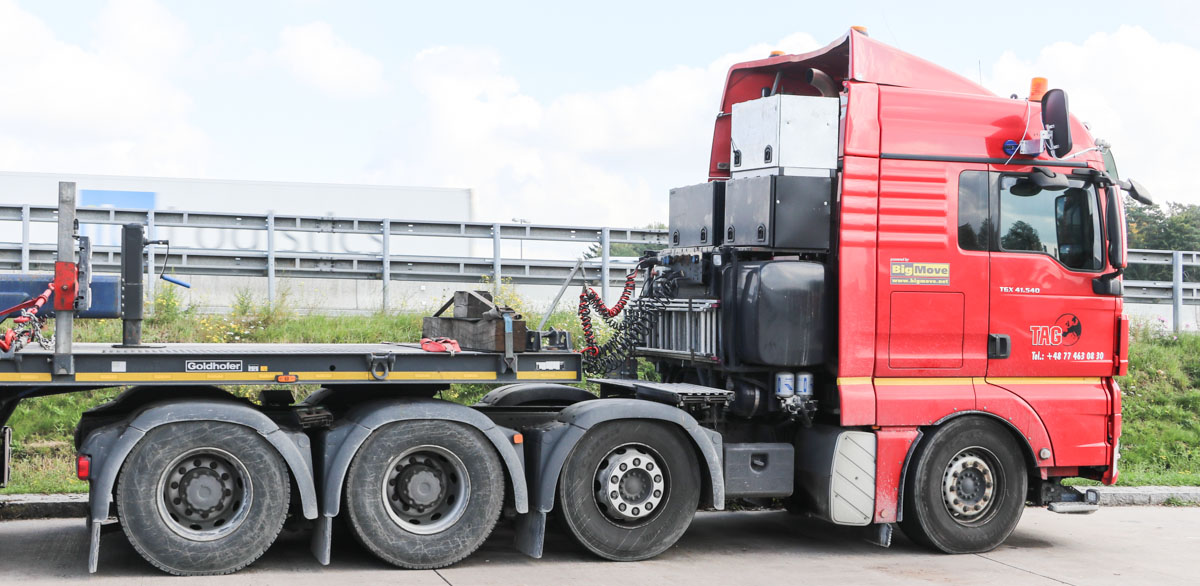 The truck has a 8x4-drive line, with both rear axles powered. The two front axles are steerable.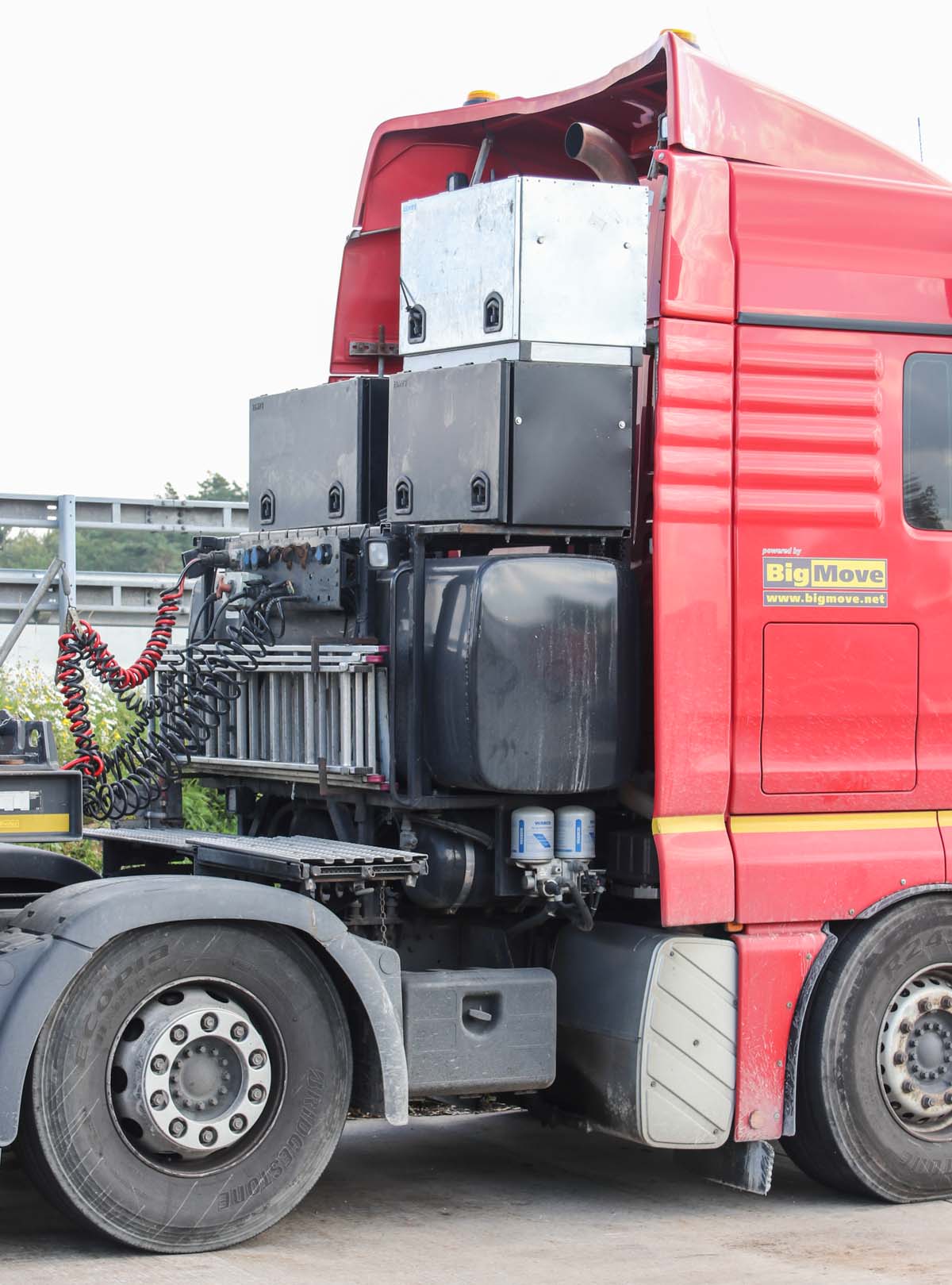 Behind the cabin are the large diesel tank, compressed-air tanks and multiple storage compartments installed. Behind the front axle are the muffler and another smaller storage compartment made.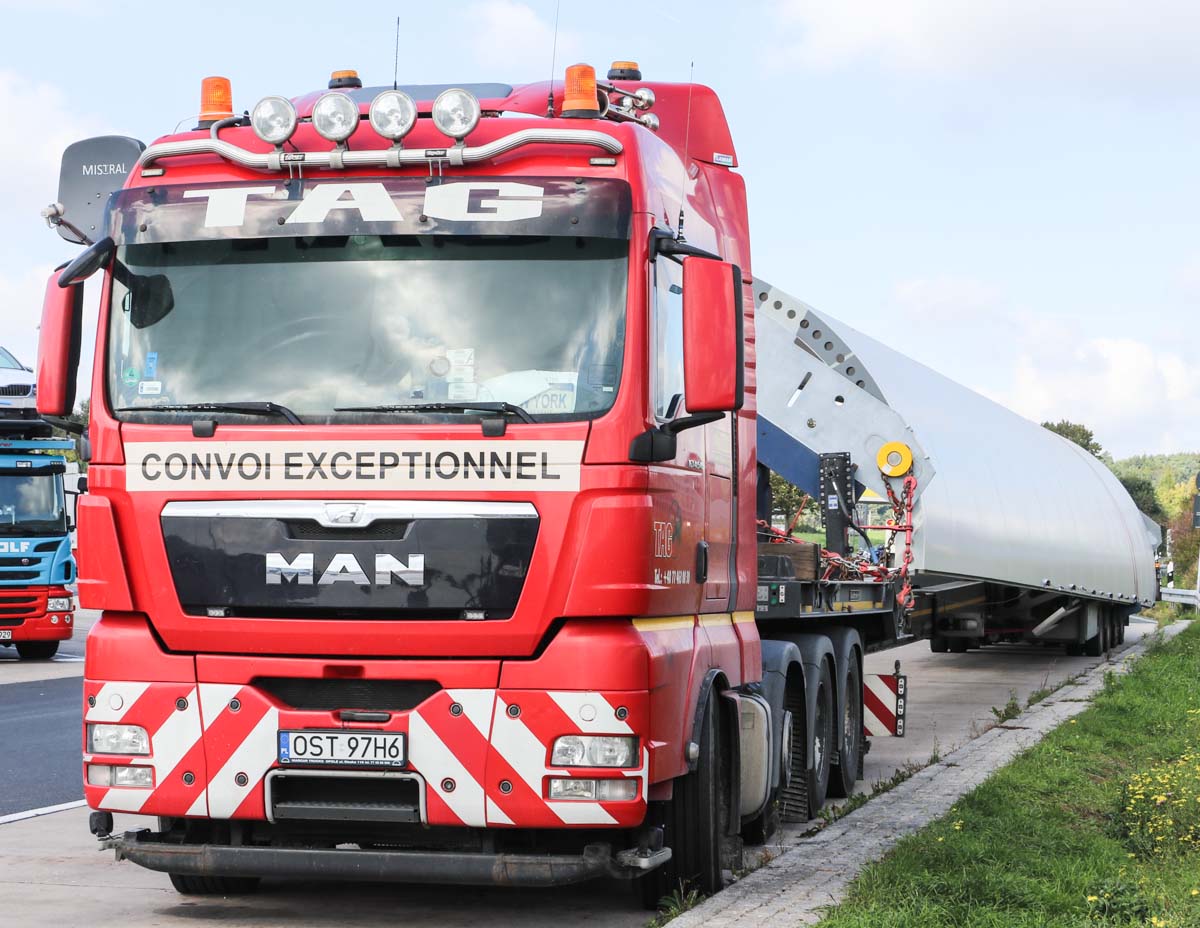 Attached is a 4-axle Goldhofer SPZ trailer that is three times extendable.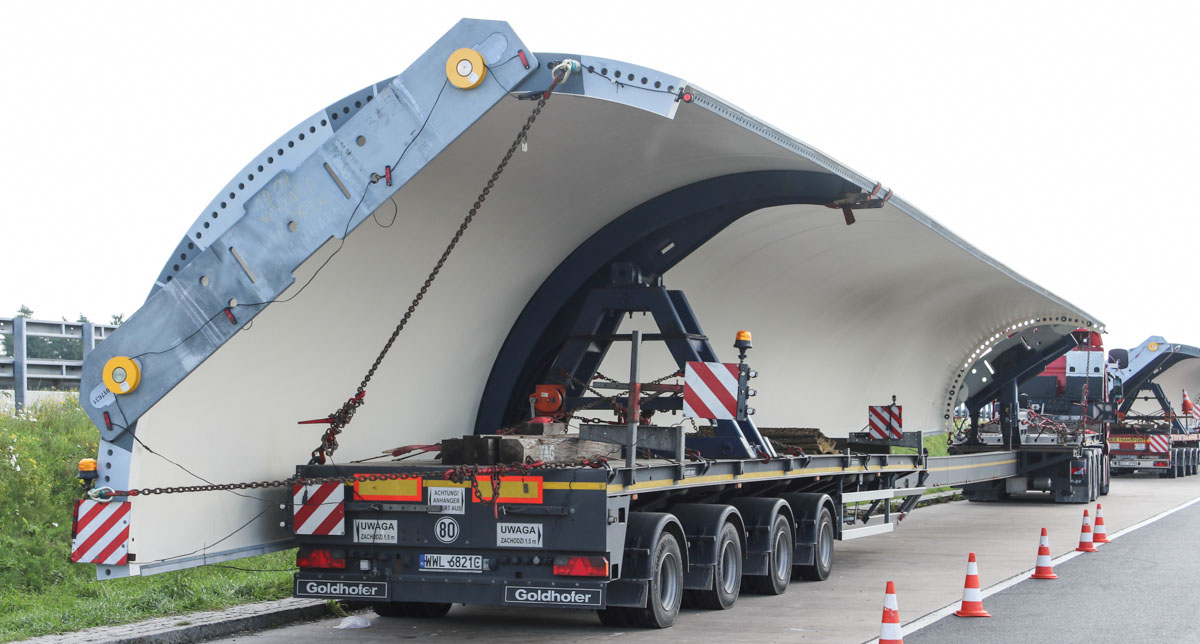 The cargo is a Vestas LDST (Large Diameter Steel Tower) section, by divding the tower into three pieces is the transport over the road easier. Three assembled segments will give a tower section with a 6.5 meter diameter and a 33 meter length. The transport is approx. 3.3 meters wide and less then 4 meters high.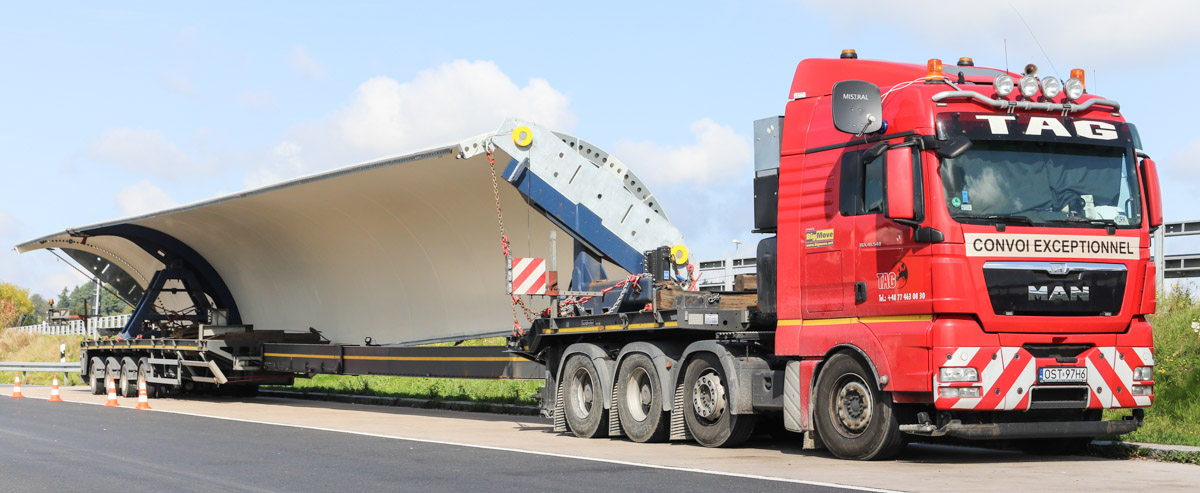 A sharp combination!
Back to the MAN TGX menu
---
---