MAN TGX 33.400 - Tiong Woon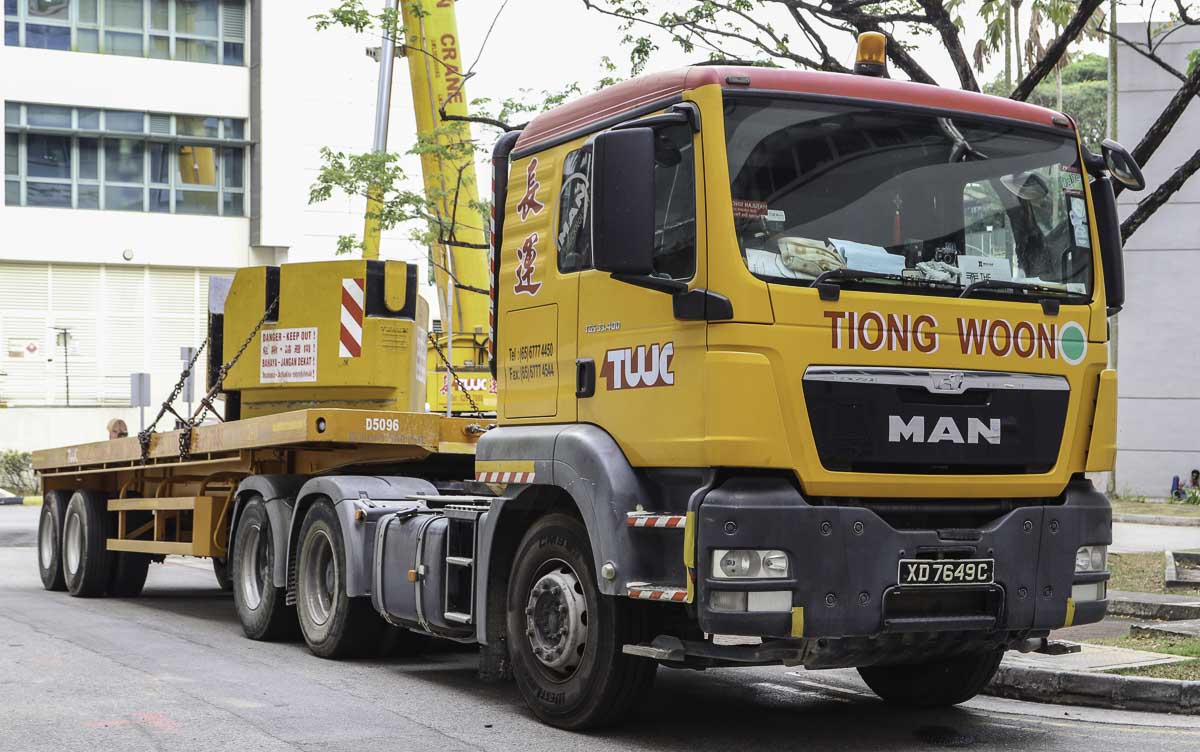 This sharp MAN TGX 33.400 of Tiong Woon from Singapore (SG) was used to transport the counterweight of the Terex AC 200-1. The combination exisits out of a 3-axle truck with a 2-axle trailer.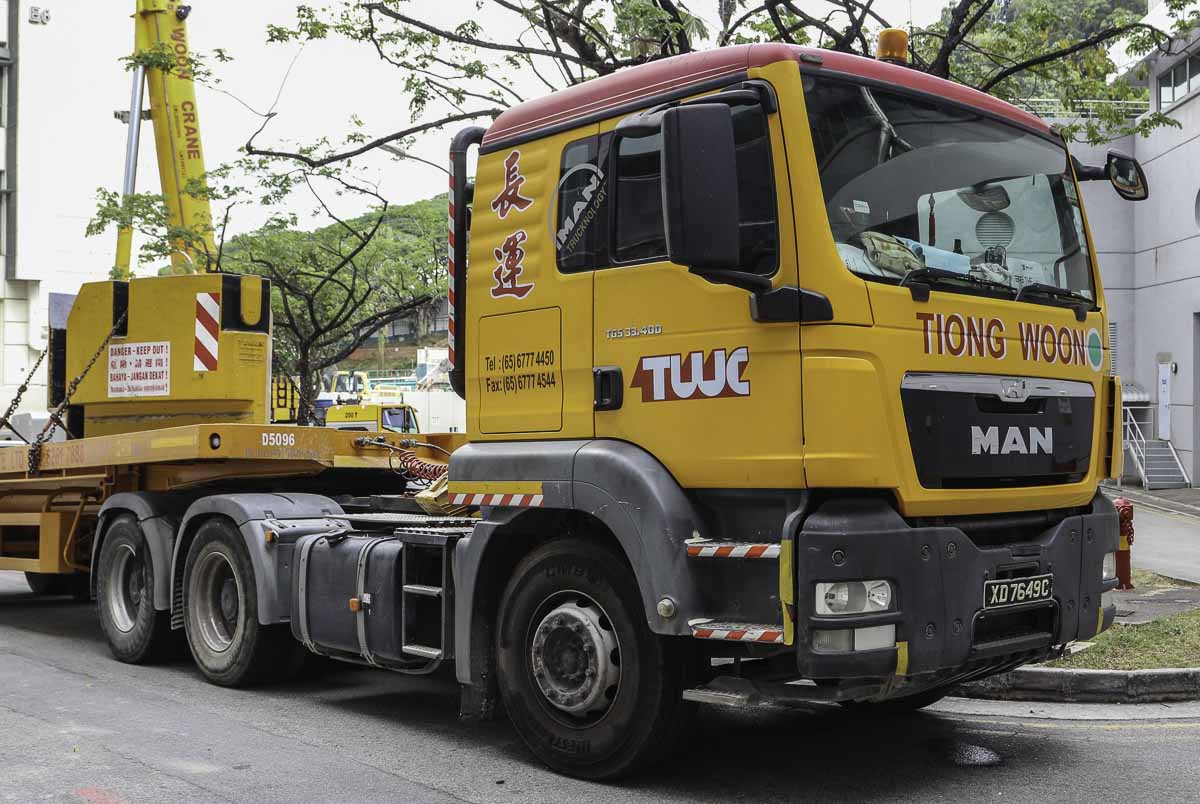 The truck is this sharp MAN TGX 33.400. The truck is powered by a MAN D2066, a 10.5-liter 6-cylinder diesel engine with a power of 294 kW (400 hp). This truck has a 6x4-drive line, where both axles are powered. Only the front axle is steerable. Behind the front axle is the diesel tank installed.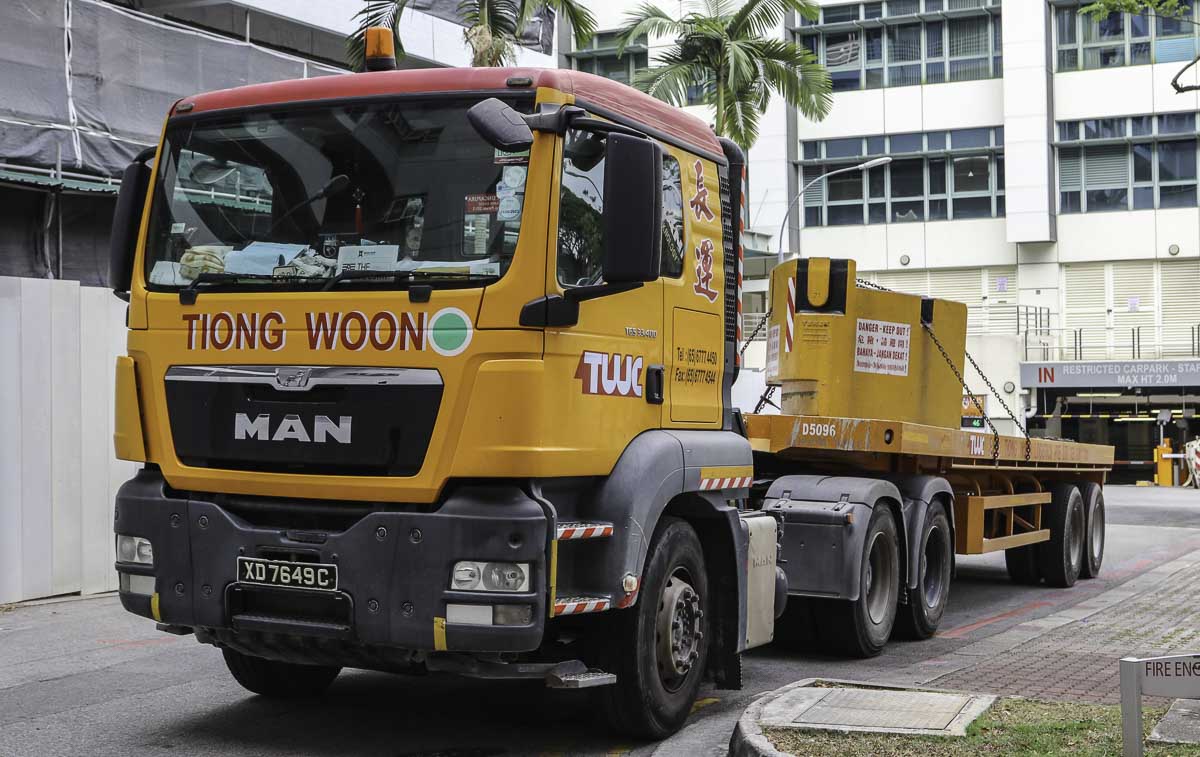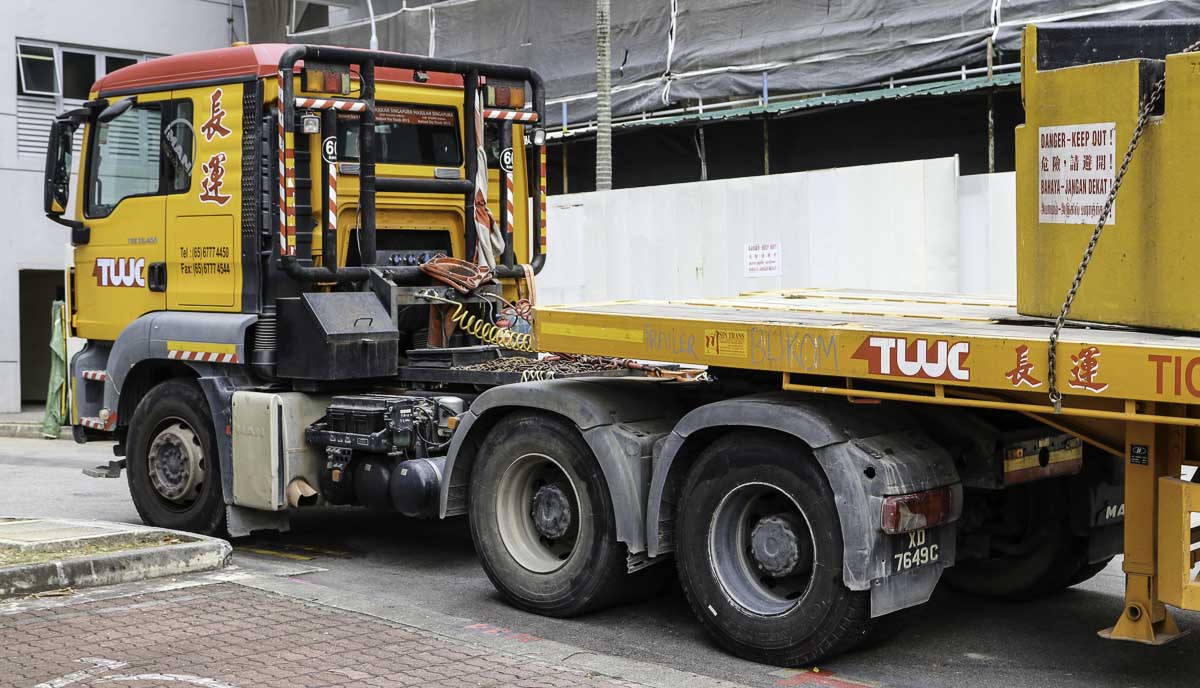 On this side are behind the front axle the muffler, battery and compressed-air tanks installed.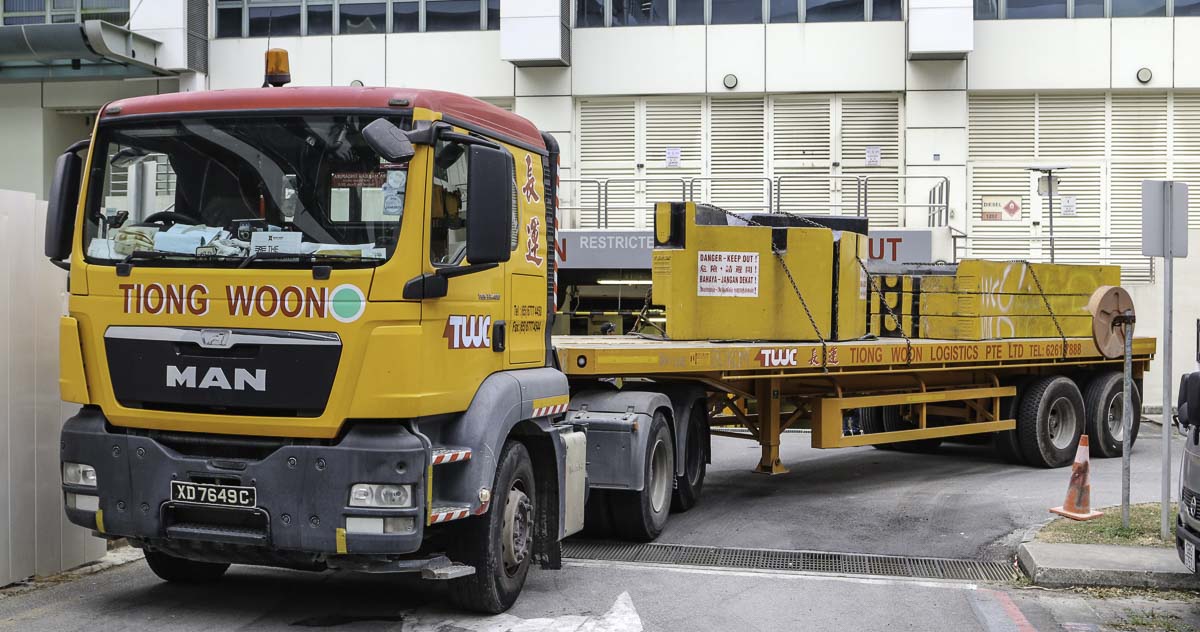 Here is the combination loaded with the counterweights of the Terex crane.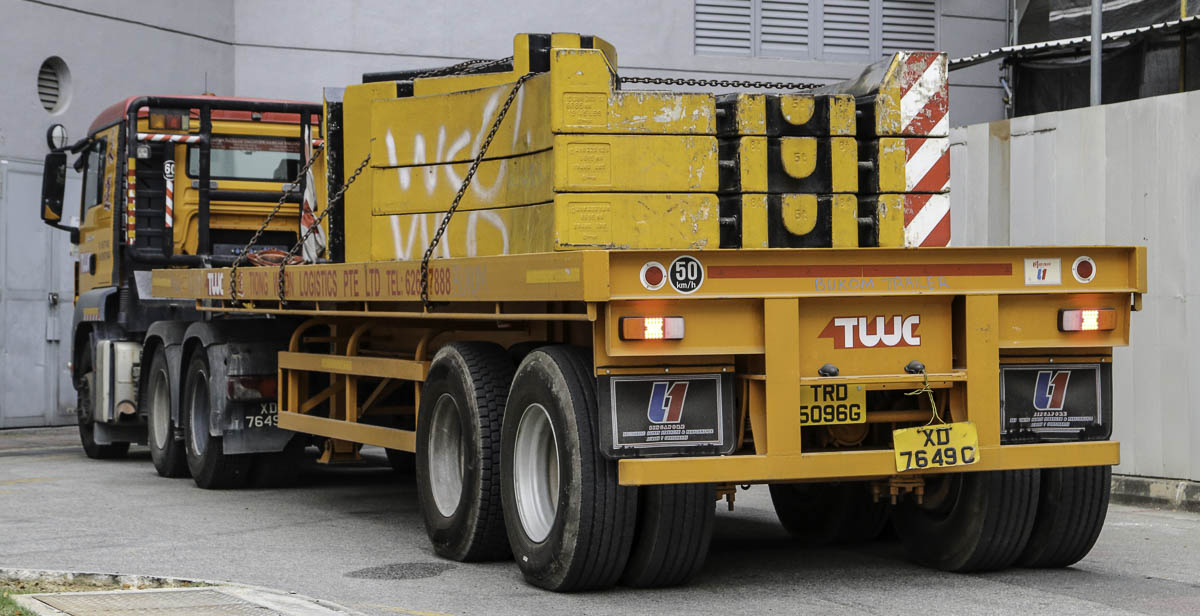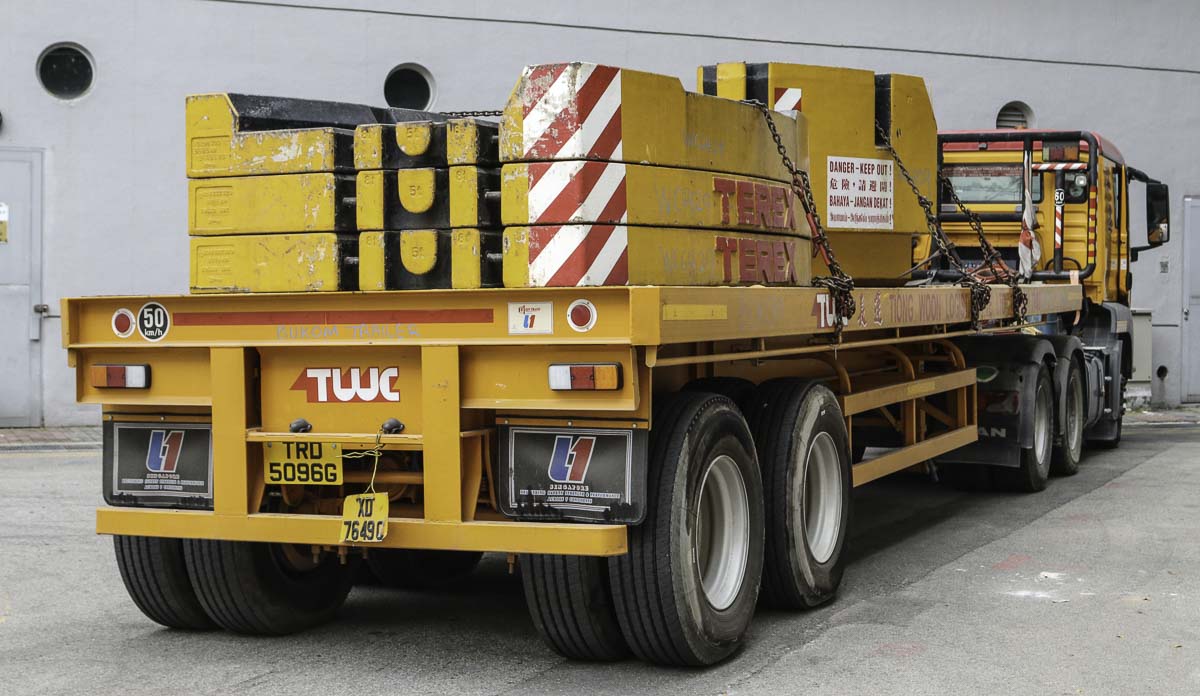 Attached is a Sin Trans 30 Ft flat bad trailer.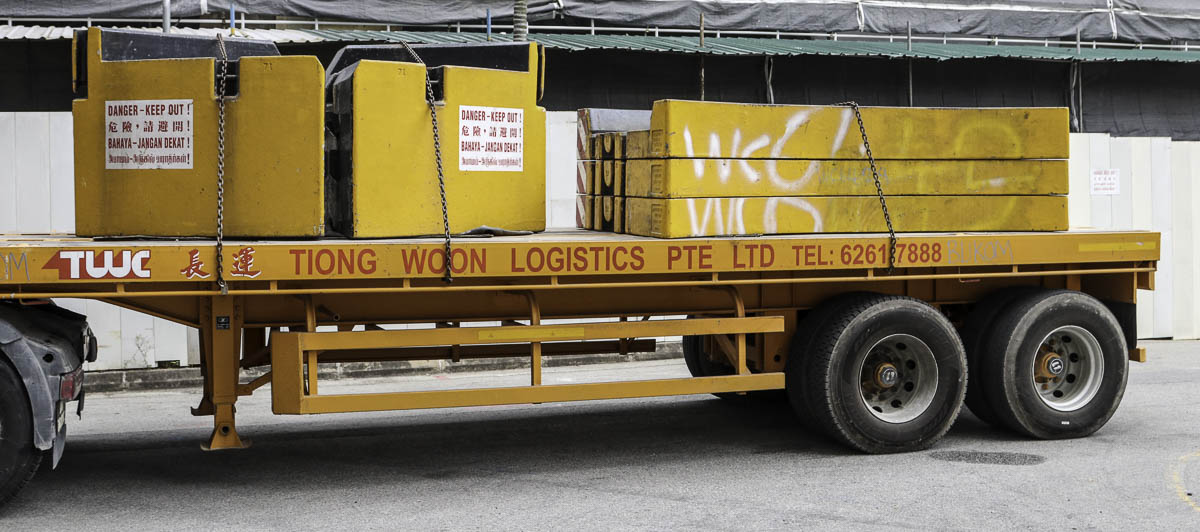 52 tonnes of counterweight is loaded on the trailer.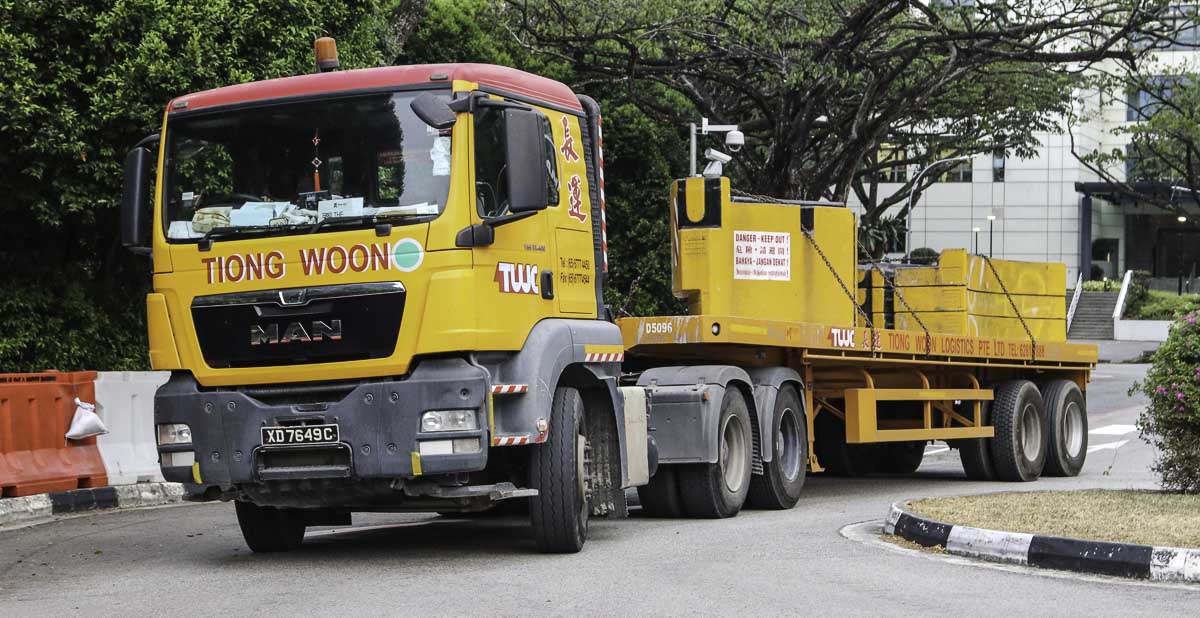 Up to the next job! A sharp combination of Tiong Woon!
Back to the MAN TGX-serie menu
---
---