MAN TGX 41.640 - Tiroltrans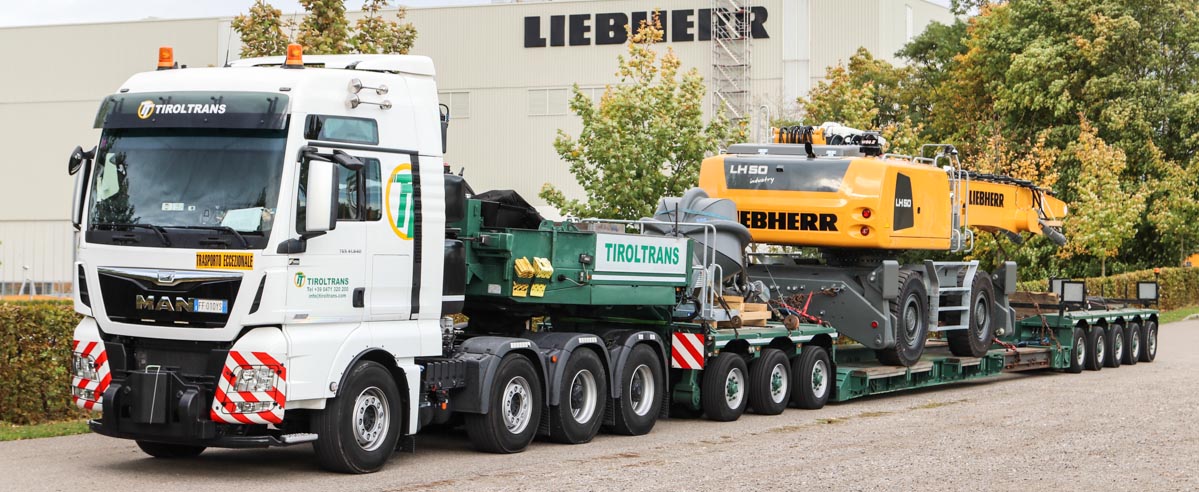 This sharp MAN TGX 41.640 of Tiroltrans from Bolzano (IT) came to Liebherr in Kirchdorf a/d Iller (DE) to collact a new material handler. The combination was waiting here to start the trip in the evening. Tiroltrans is operating multiple trucks of this type.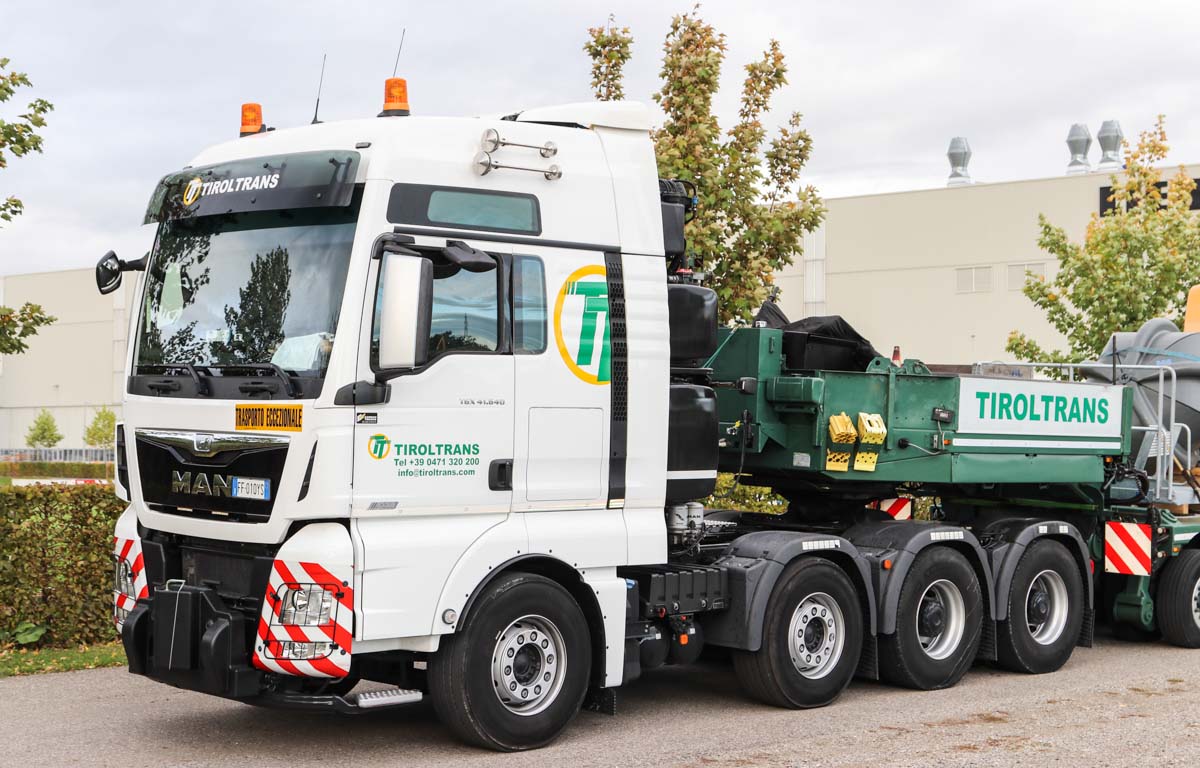 The TGX 41.640 is the last generation MAN TGX, now powered by a 15.2-liter 6-cylinder MAN D38 diesel engine. This is the topmodel out of the series with 640 hp. Standard wise has the engine a torque of 3,000 Nm, but with optional torque converter it can be increased up to 4,700 Nm.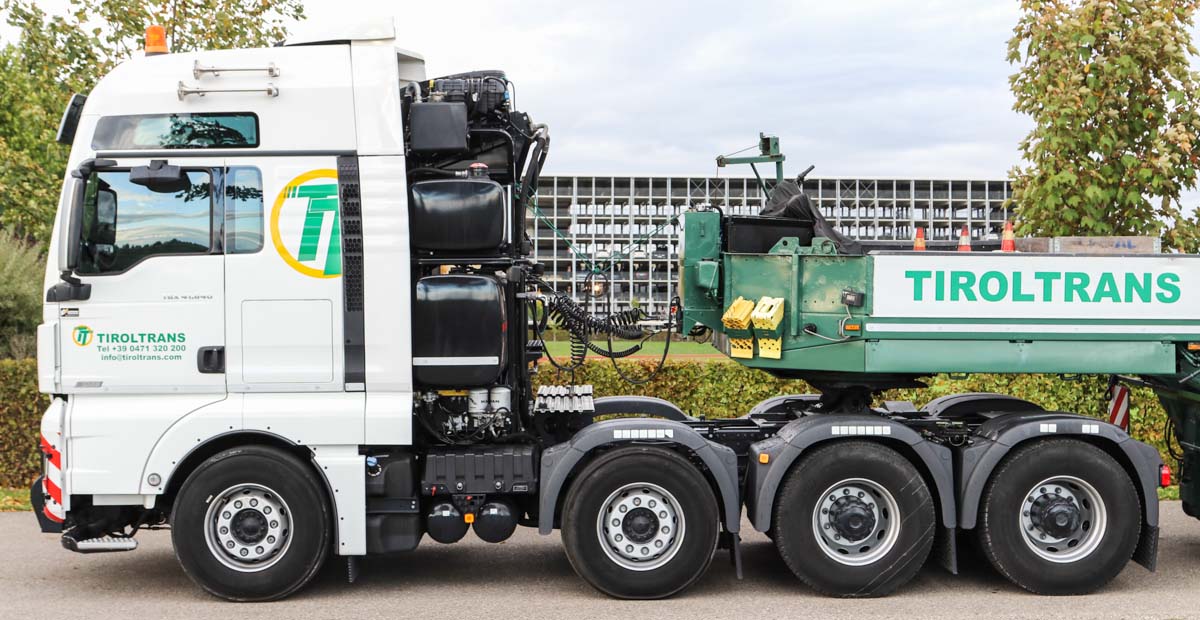 The truck has an 8x4-drive line, where both rear axles are driven. Behind the front axle are the AdBlue tank, two compressed-air tanks and the battery installed.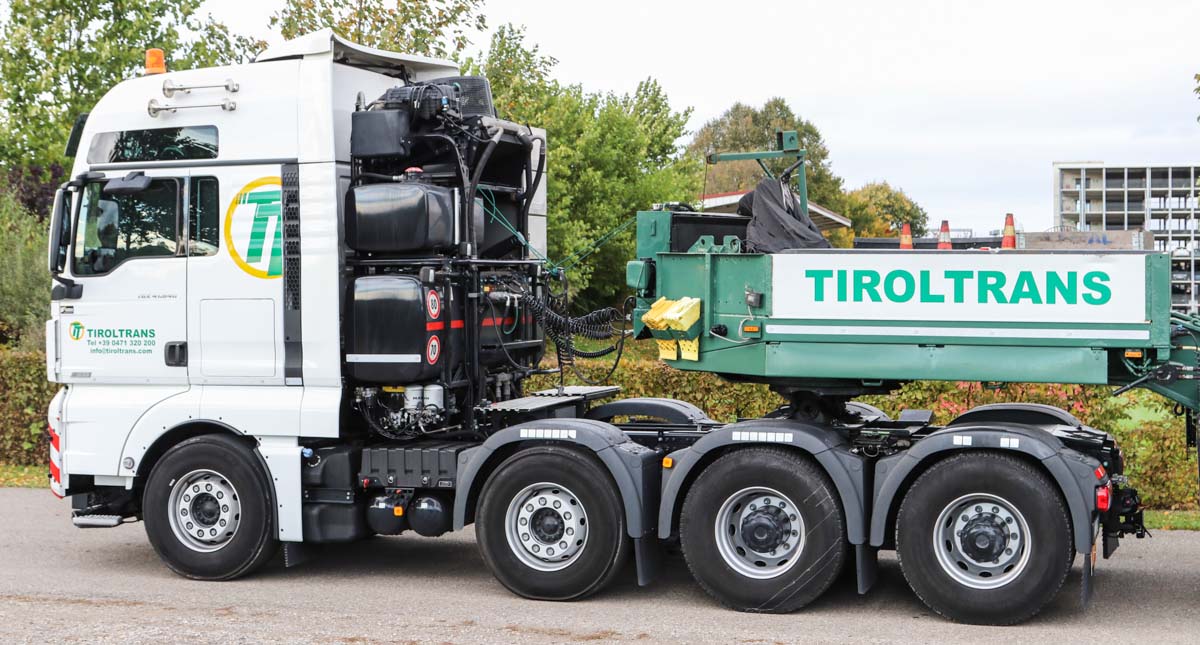 The truck is equipped with a tow coupling so the truck can be used with a ballast box also to tow multi axle trailers.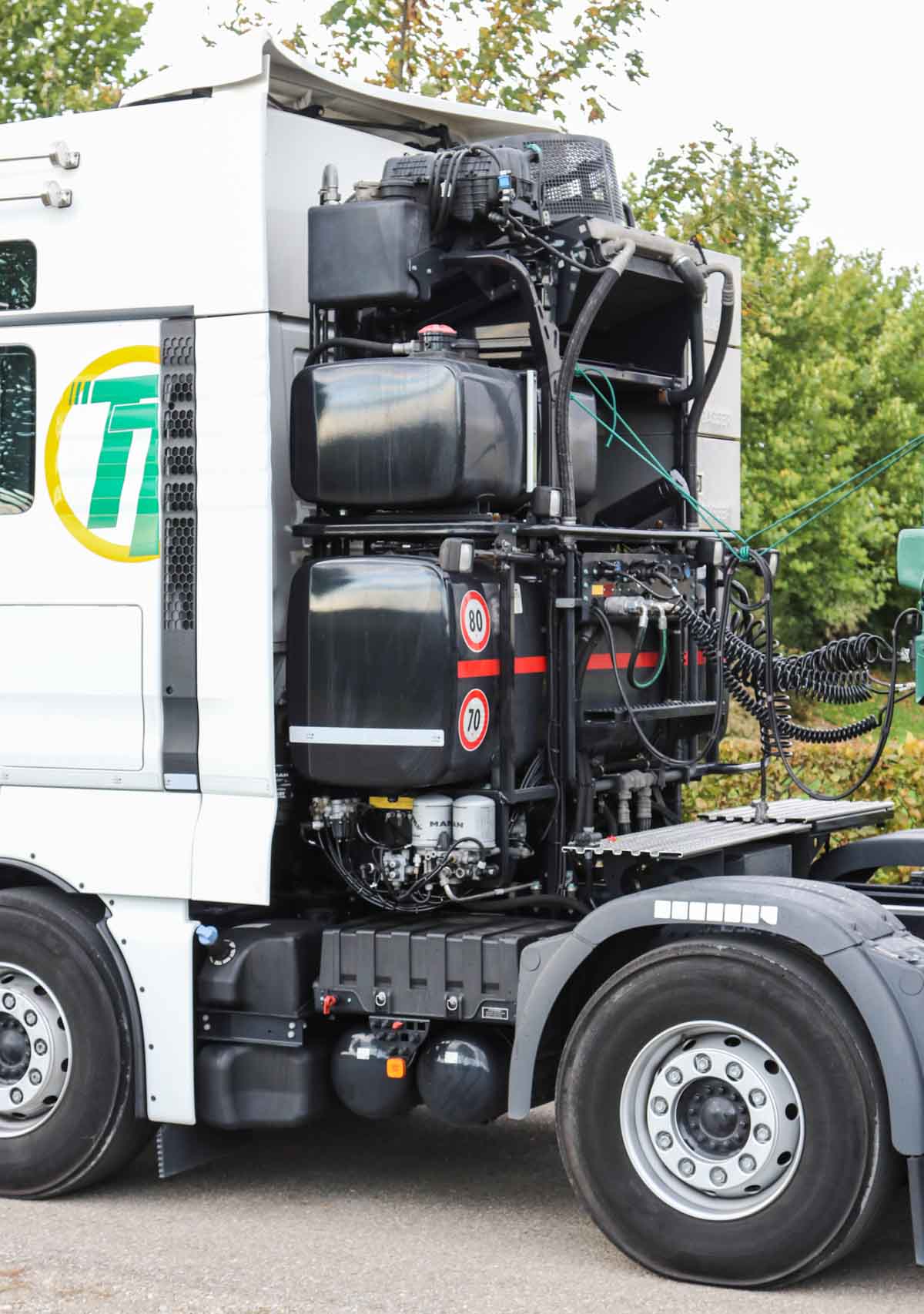 Behind the cabin are the large fuel tank, hydraulic oil tank, compressed-air tanks, storage compartments and a cooler for the engine and torque converter made. This TGX 41.640 is allowed for gross train weights up to 250 tonnes.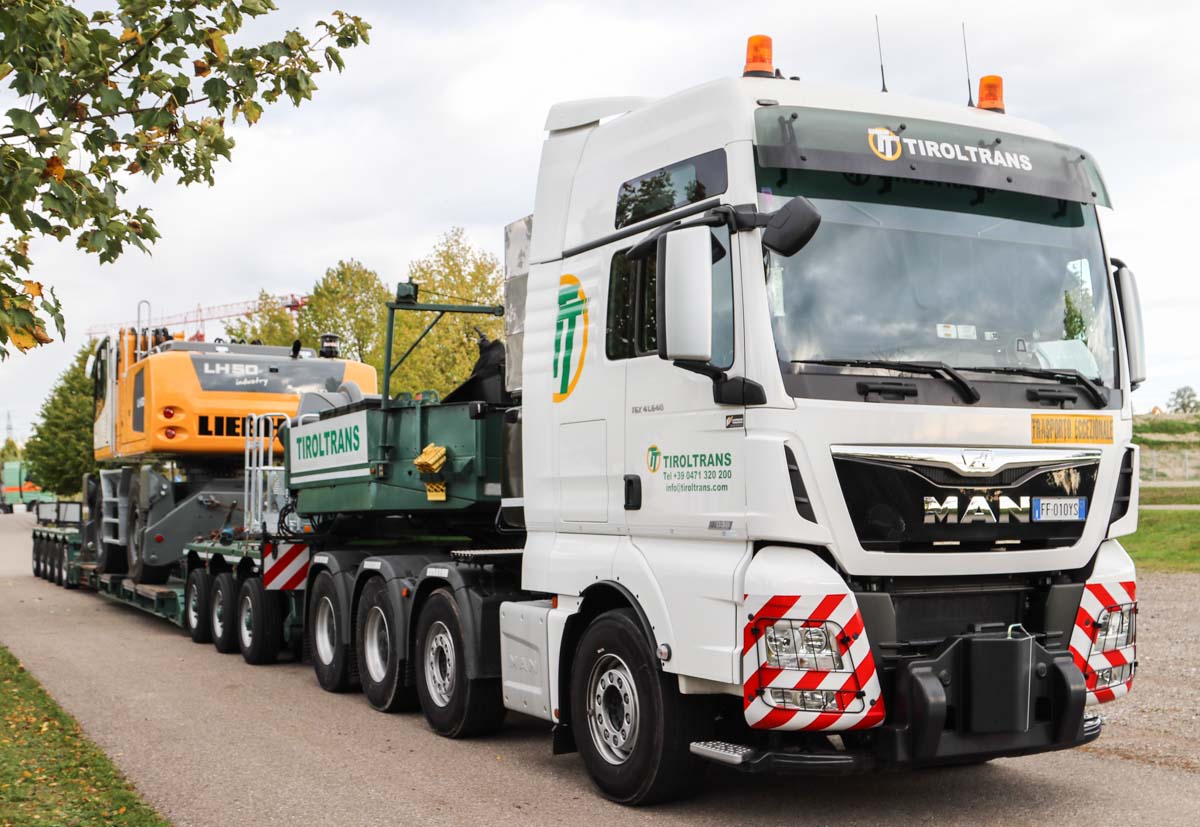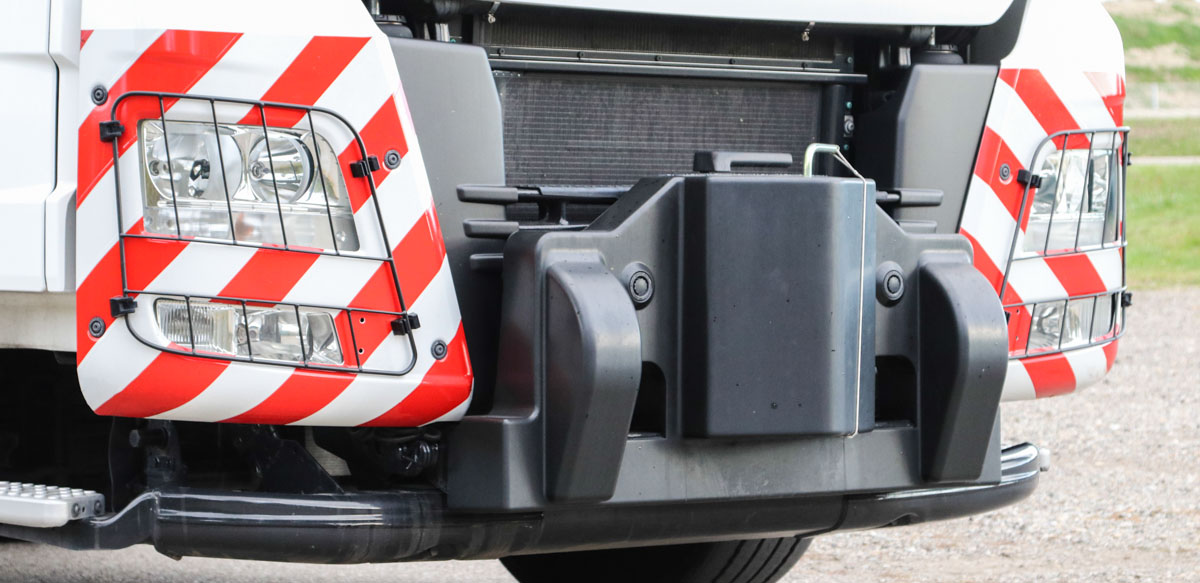 With the register coupling attached to the front bumper is it possible to manoeuvre trailers or the push or brake other large transports.

Attached is an 8-axle Faymonville VarioMAX low loader in 3-bed-5 configuration. As a bed is a girder bridge used. The combination may transport cargos up to 85 tonnes.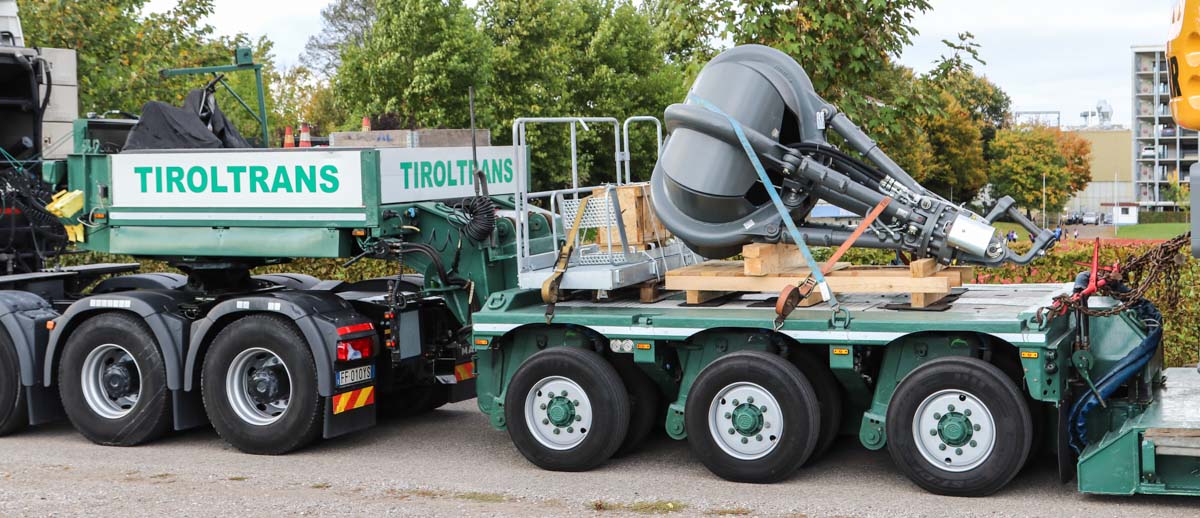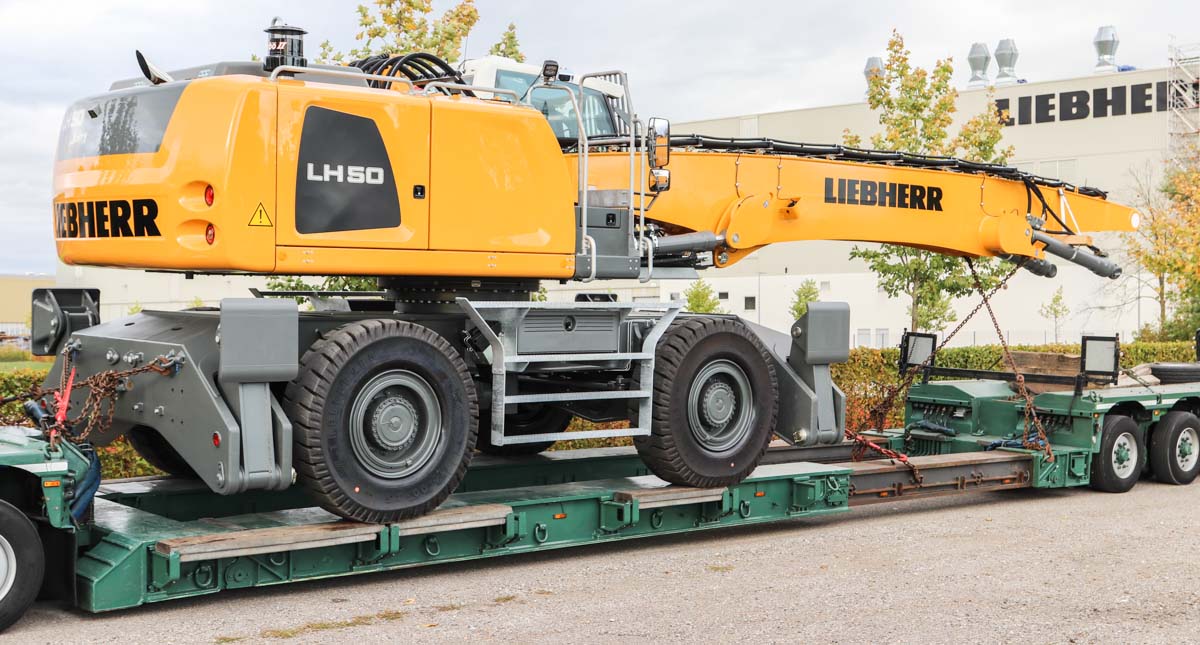 The cargo is a Liebherr LH 50 M material handler with a transport mass of 40.6 tonnes. The machine is 12.65 meters long, 3.25 meters wide and 4.05 meters high.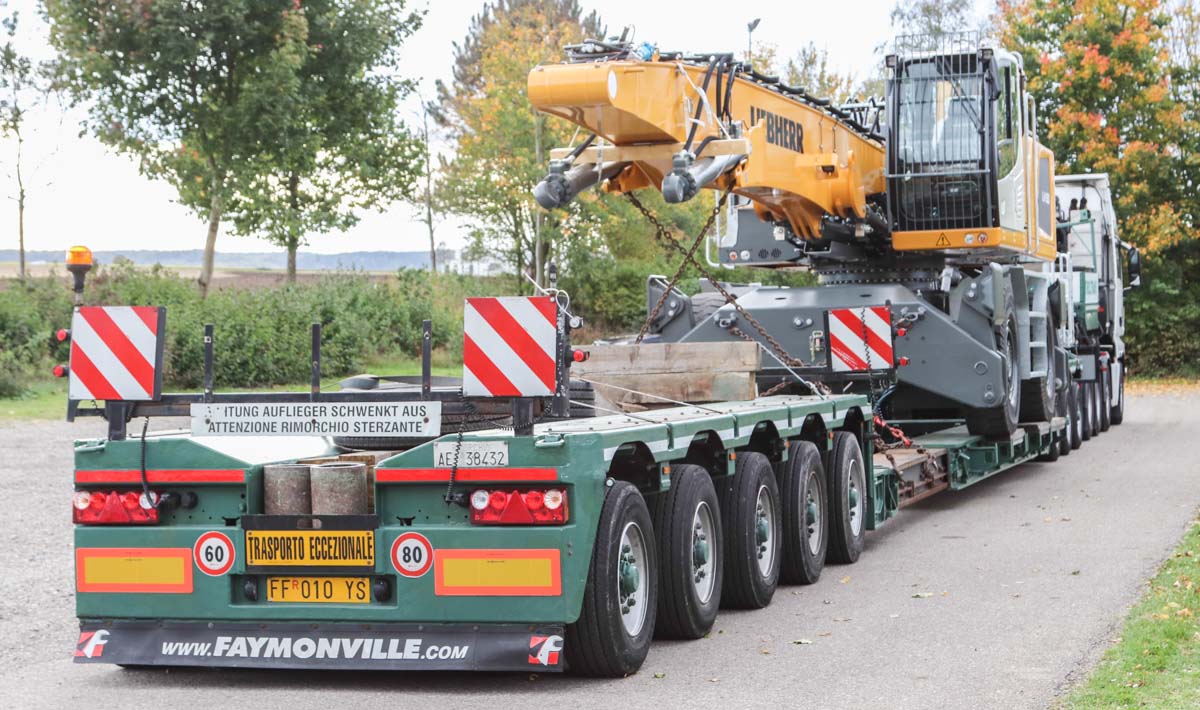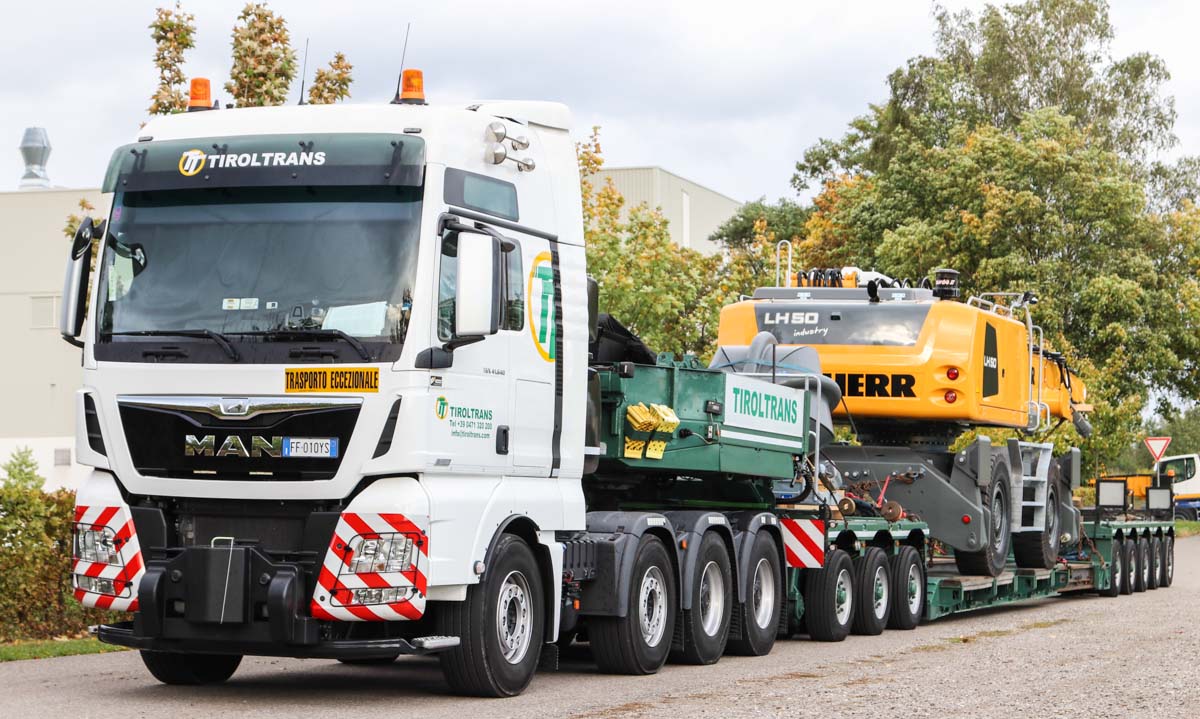 A very sharp combination by Tiroltrans!

Back to the MAN TGX menu
---
---