MAN TGX 41.540 - Titschkus & Wittrock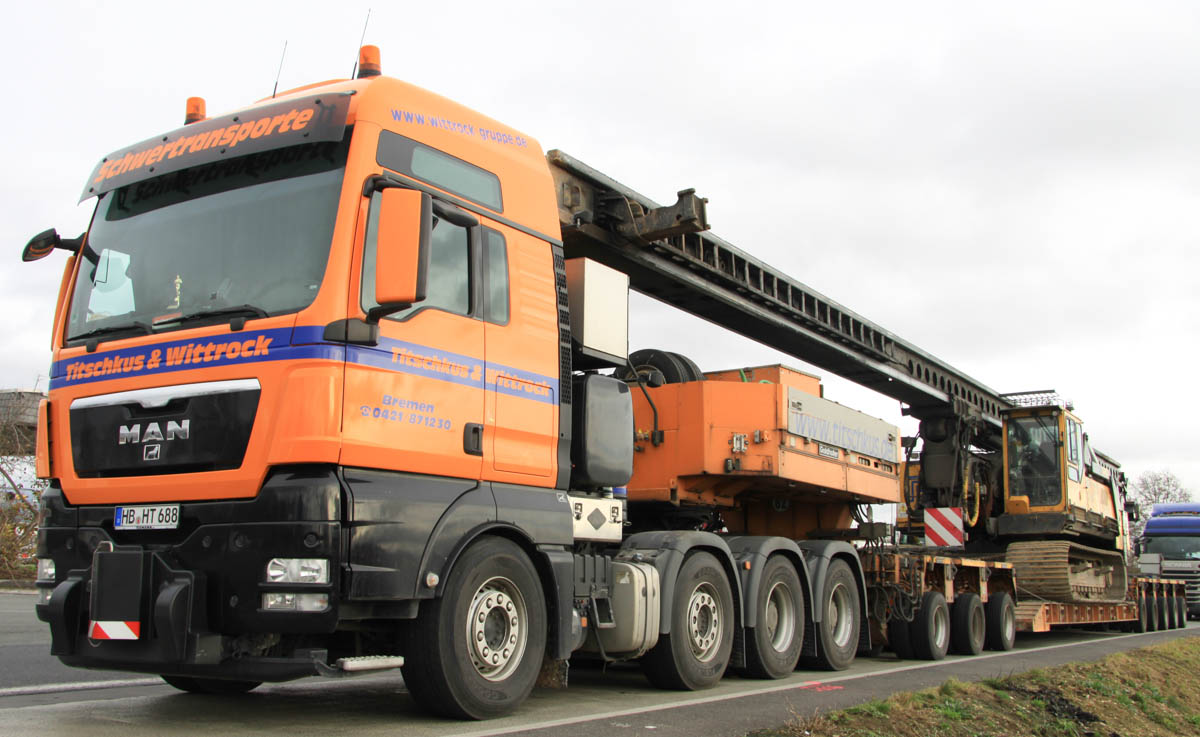 This sharp MAN TGX 41.540 of Tischkus & Wittrock from Bremen (DE) stood parked along the german Autobahn.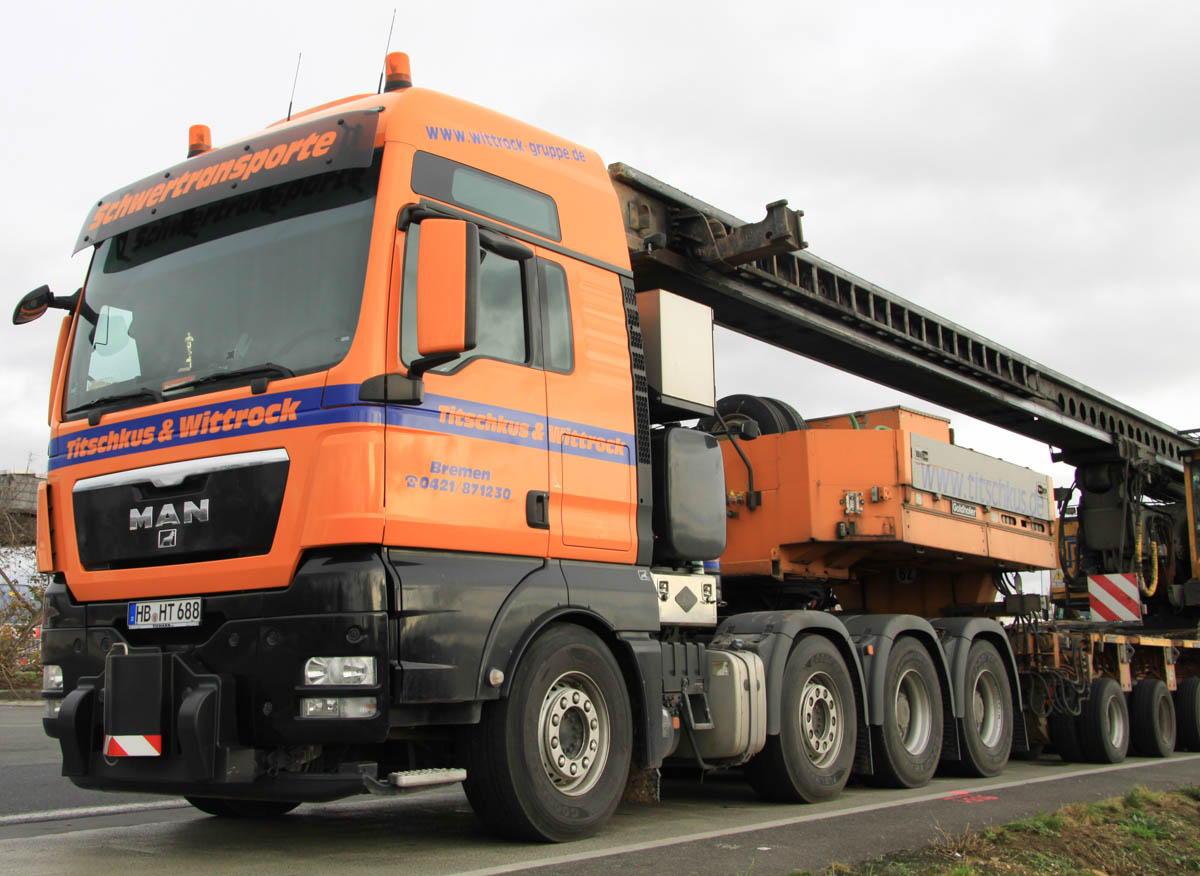 It is a 4 axle truck with 540 hp. The truck is powered by a 6 cylinder diesel engine with a 12.4 liter stroke. The bumper is reinforced and has a coupling to push transports.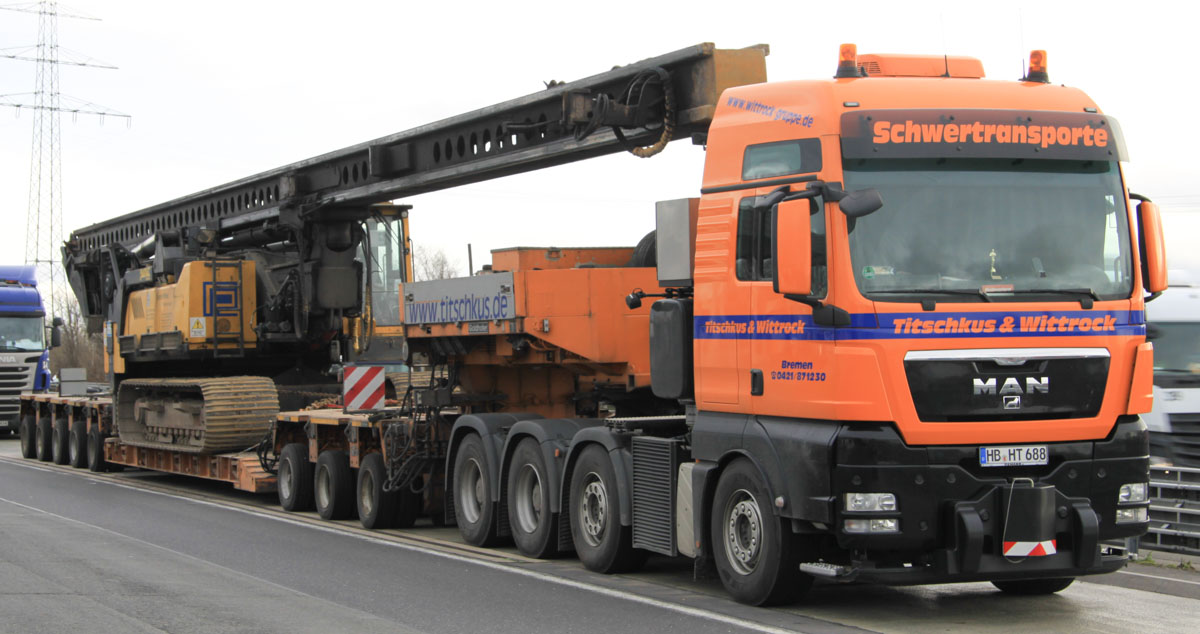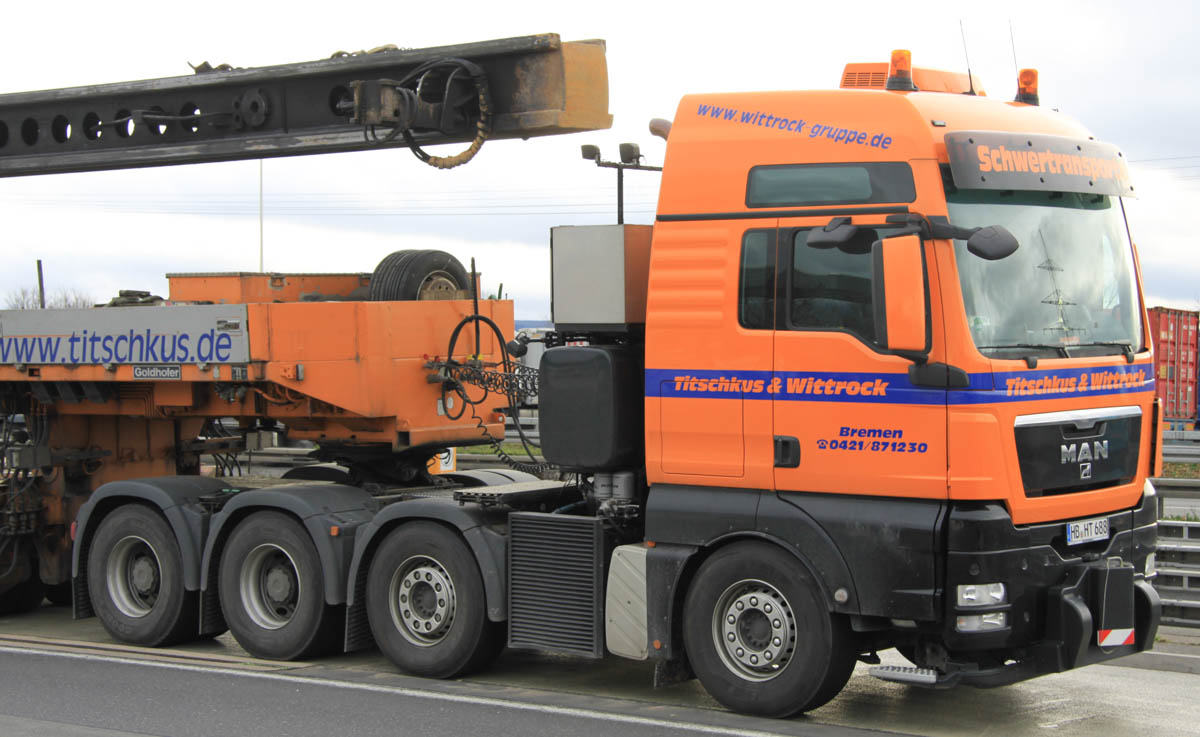 Between the first two axles is an additional cooling made for the WSK 440 torque converter.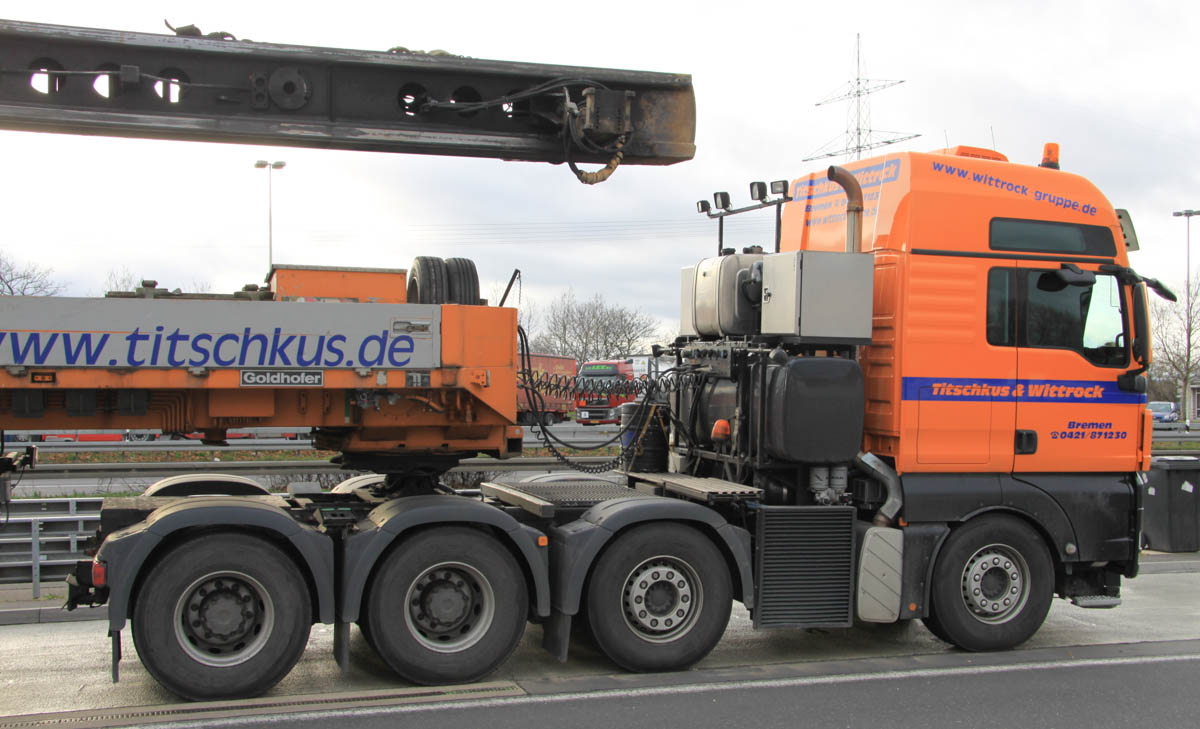 Behind the cabin is a large 760 liter diesel tank, an oil tank and are two storage boxes made.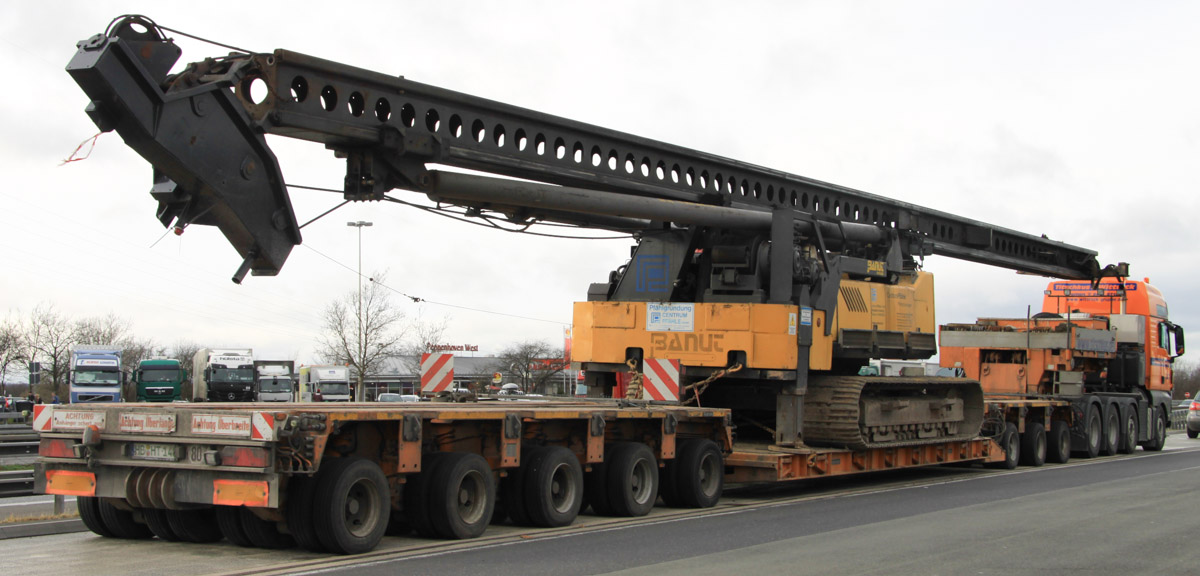 Pulled is an 8 axle Goldhofer lowloader in 3 bed 5 configuration.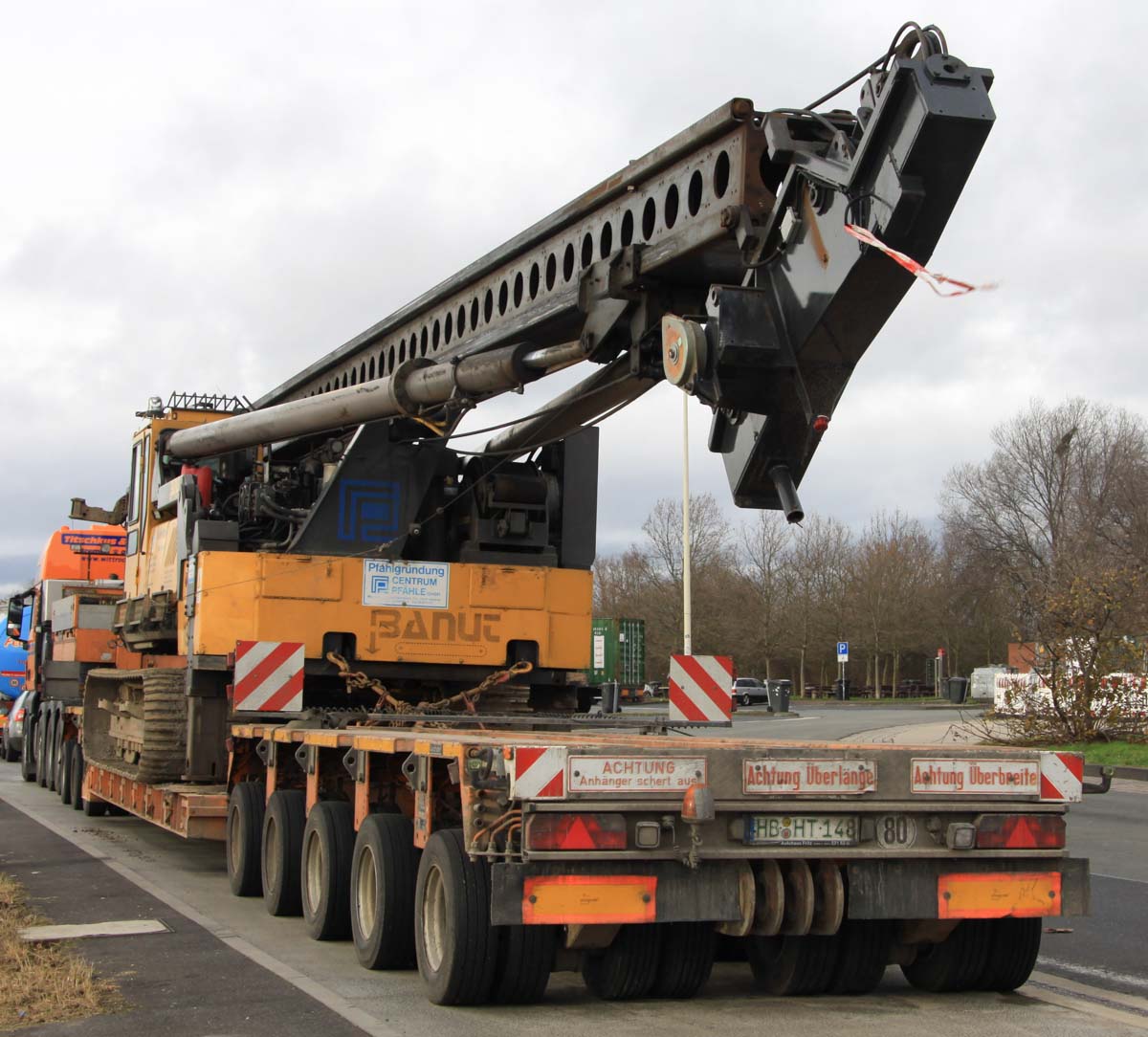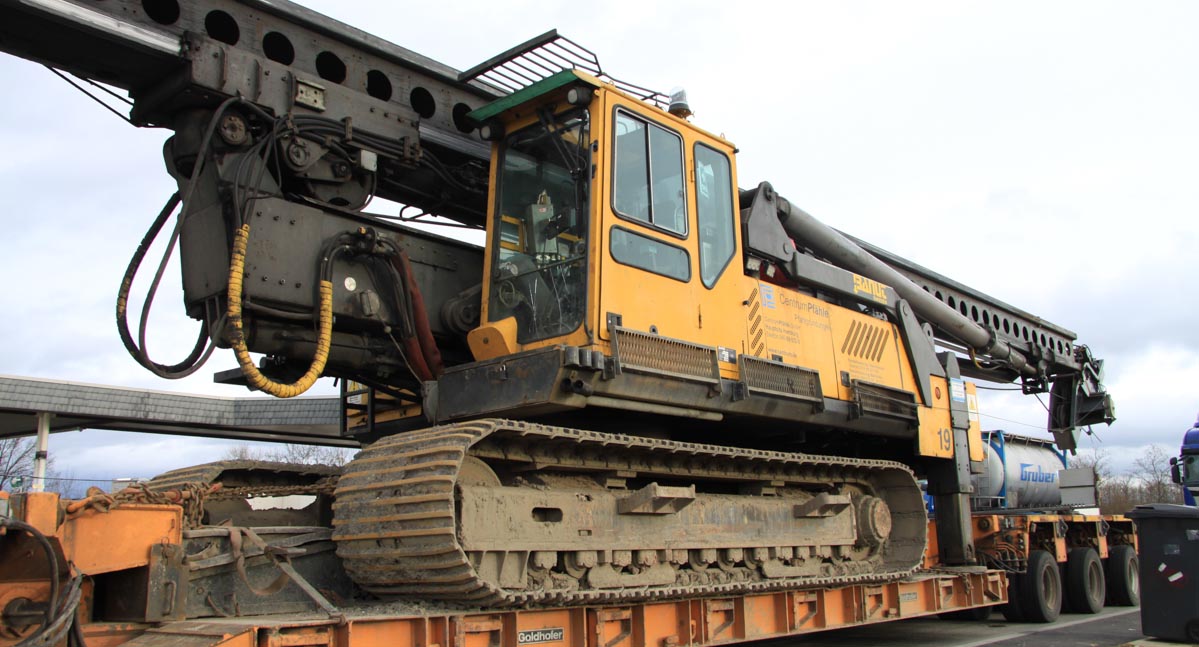 The load is a Banut B850 piling rig of CentrumPfähle from Hamburg (DE). The rig weights about 57 tonnes.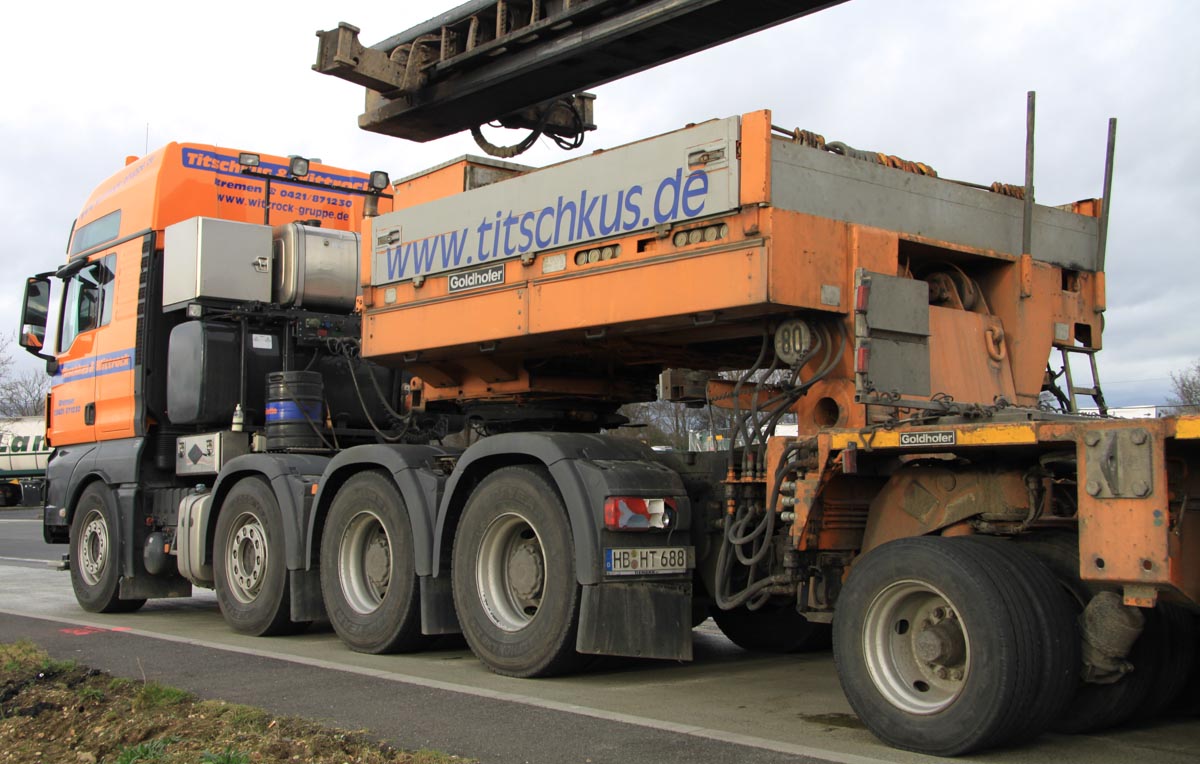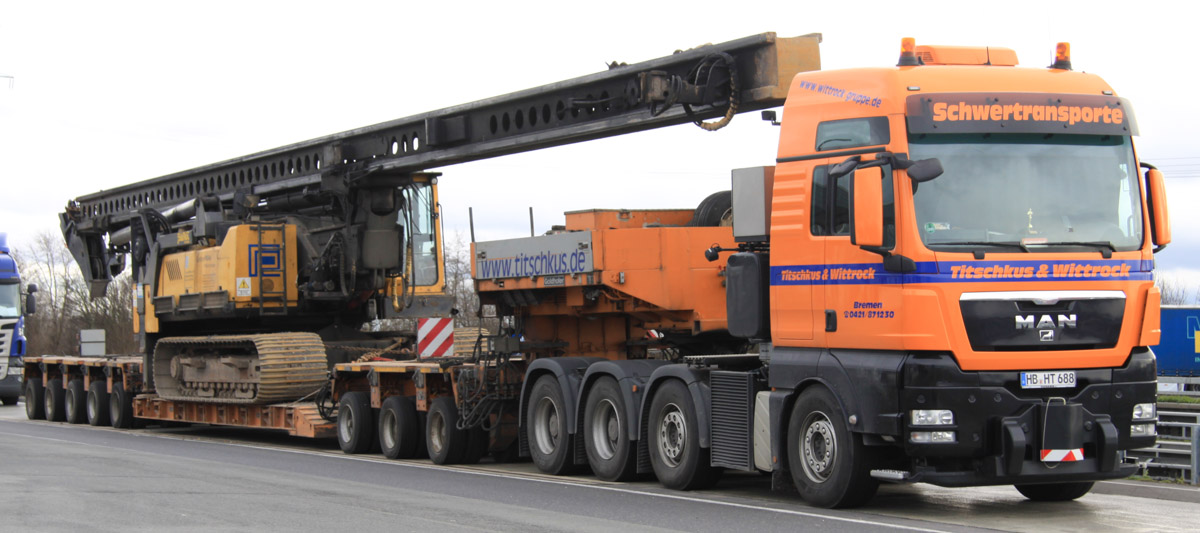 A very sharp combination!
Back to the MAN TGX menu
---
---