MAN TGX 33.480 - Transbiaga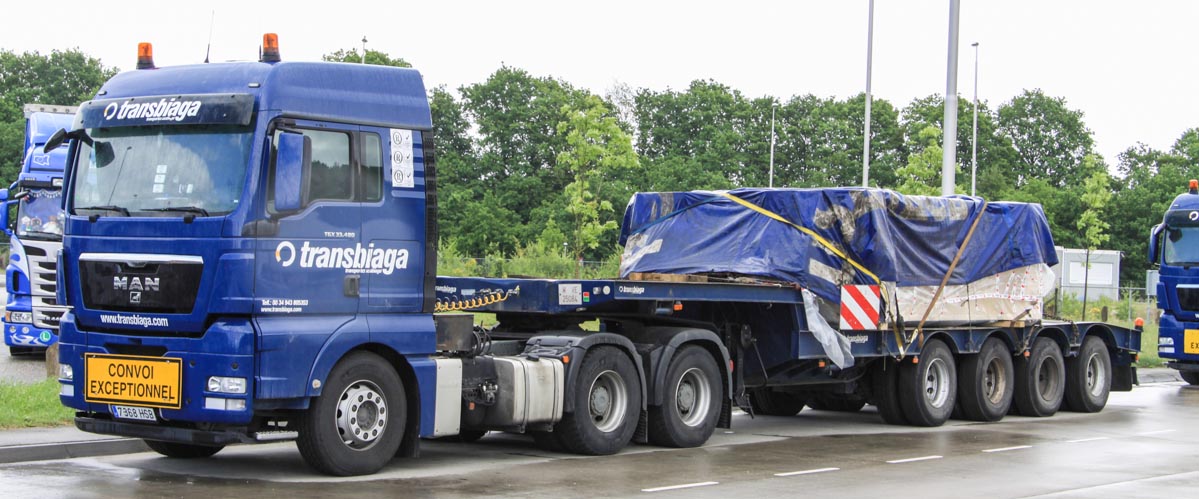 During a weekend two of these sharp MAN TGX 33.480 of Transbiaga from Arama (ES) stood parked at the border near to Venlo (NL).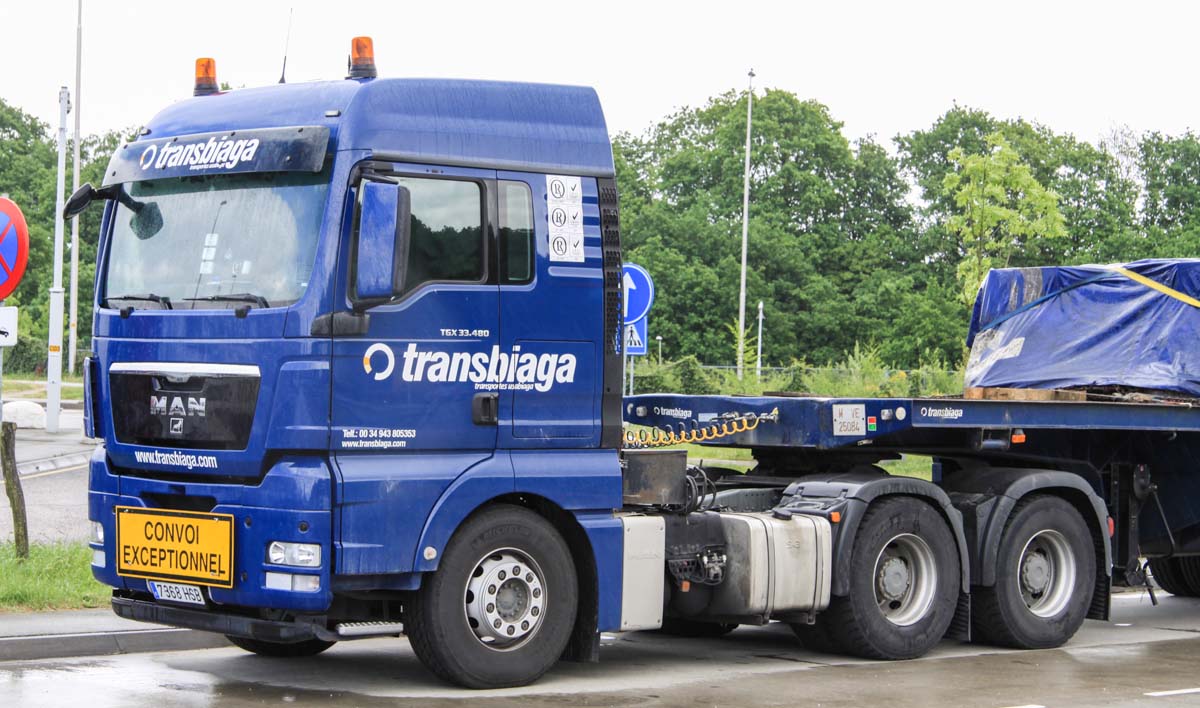 The 3 axle truck with 2 driven rear axles is powered by a MAN D2676, a 6 cylinder 12.4 liter diesel engine that supplies here 480 hp.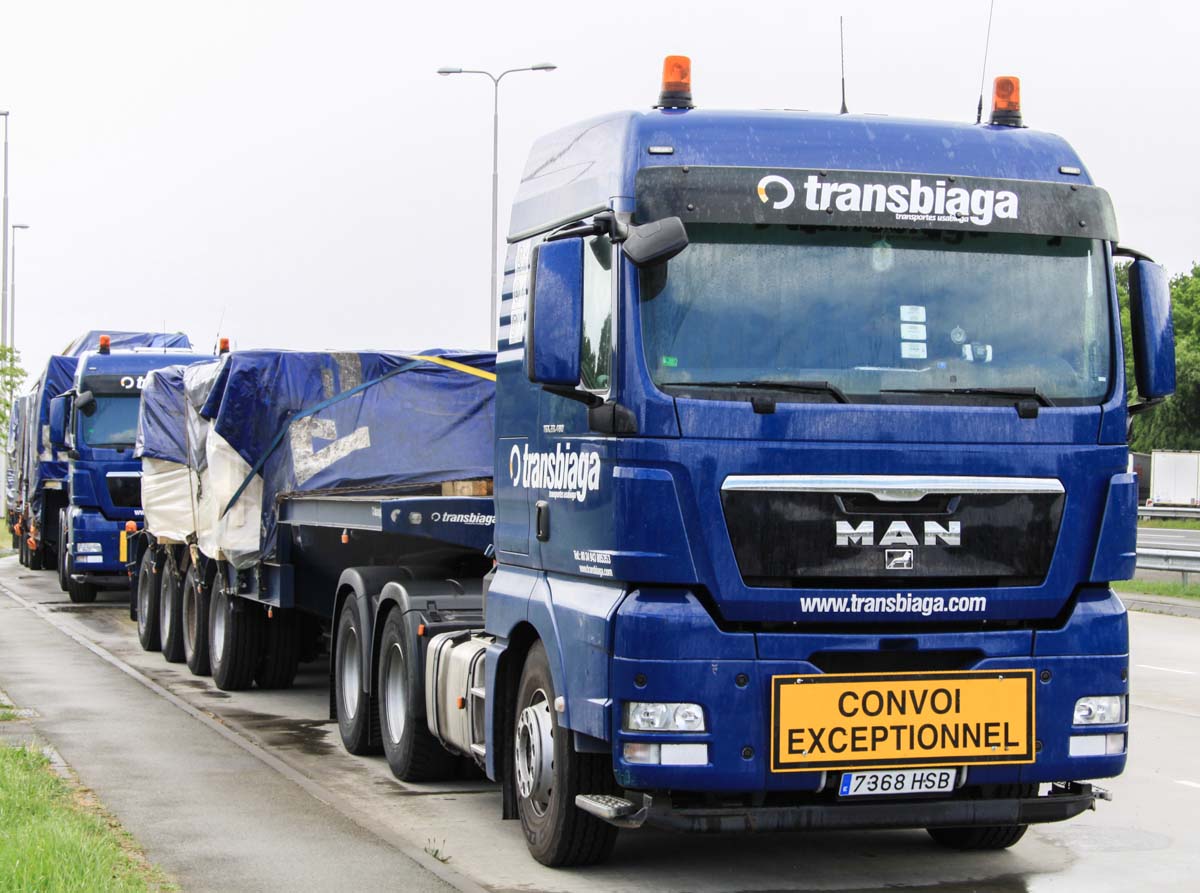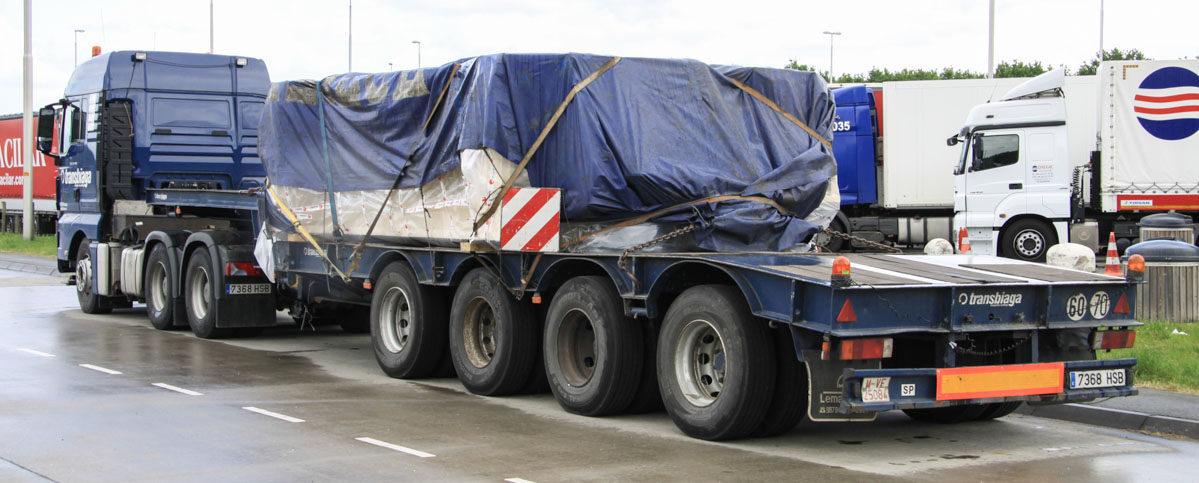 Attached is a 4 axle Trayl-ona trailer.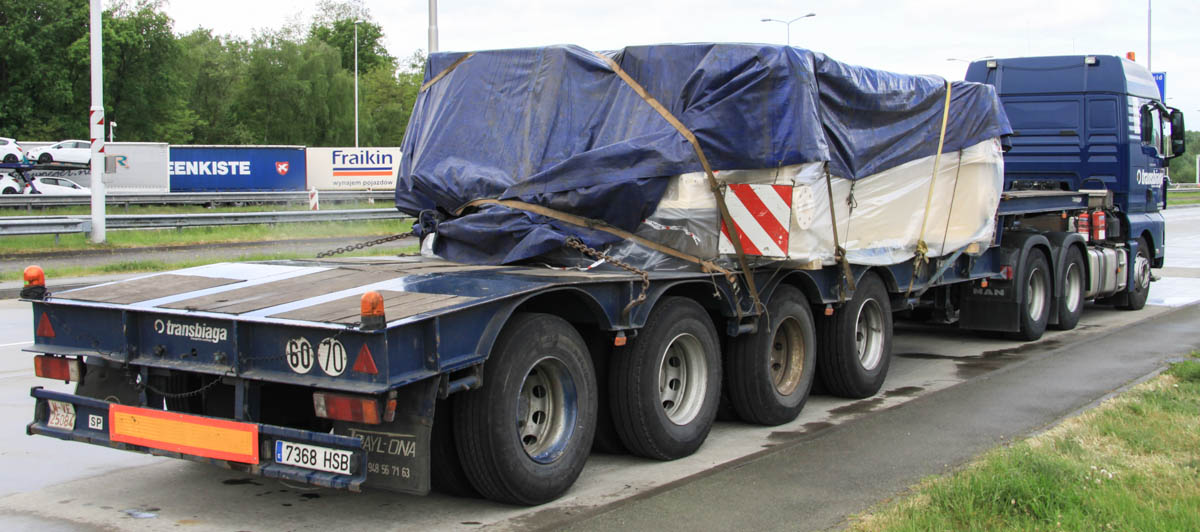 The load is a large mould.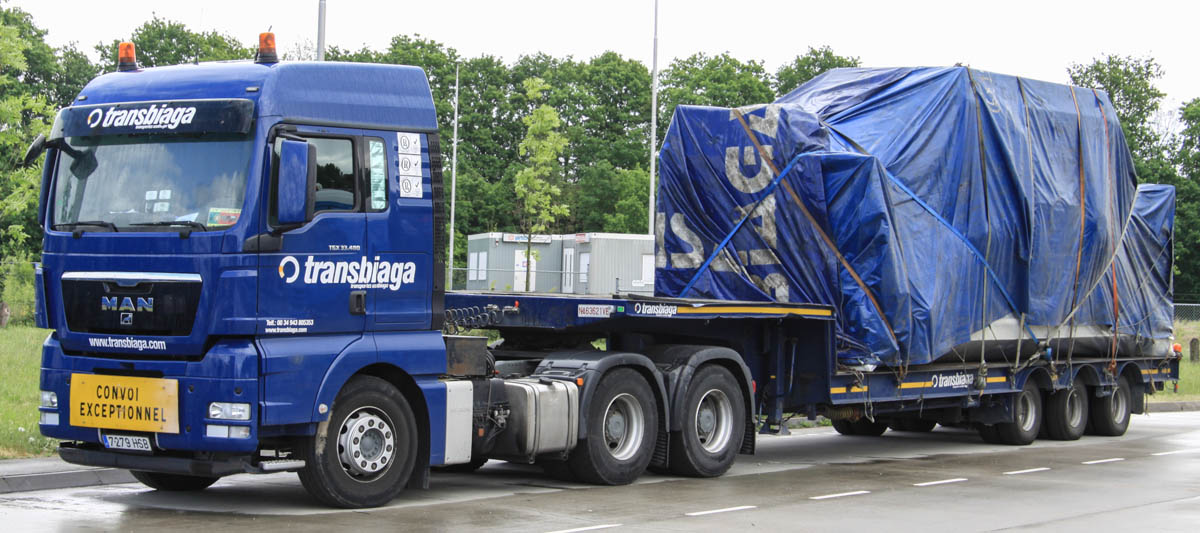 The second MAN TGX 33.480 was identical.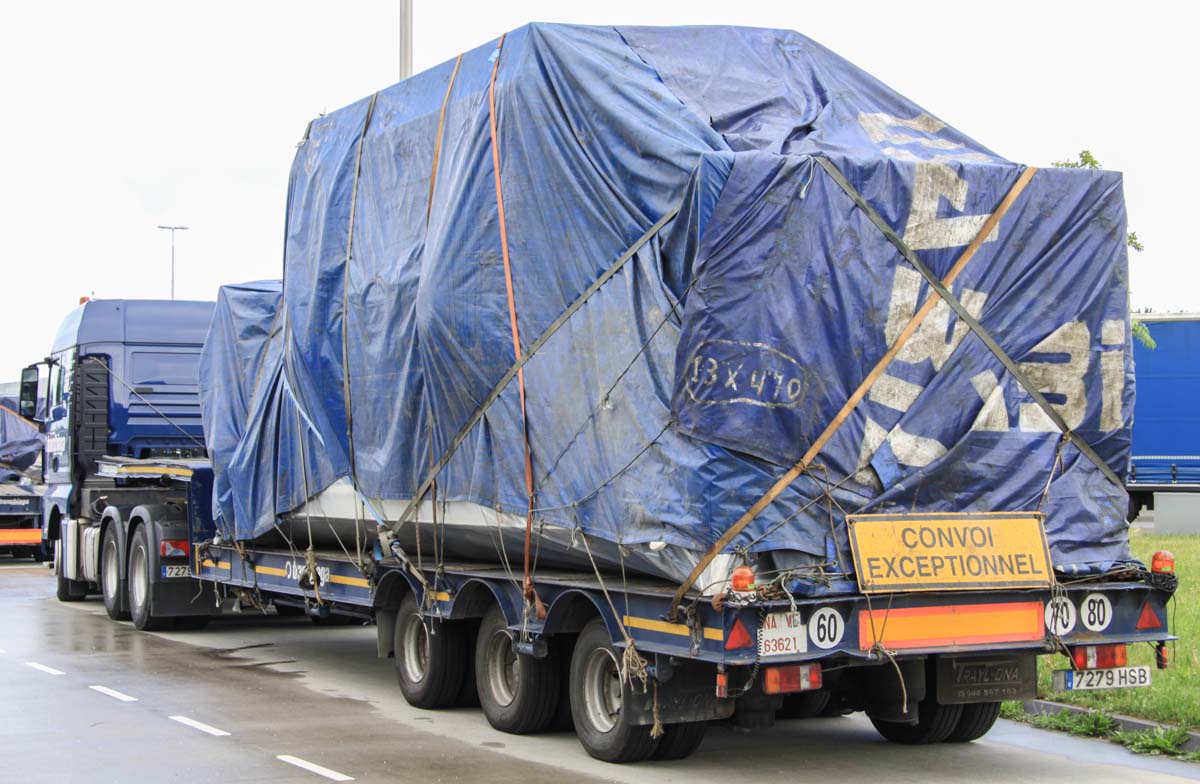 This truck was attached to a 3 axle Trayl-ona semi low loader.
Back to the MAN TGX menu
---
---