MAN TGX 33.500 - Transbiaga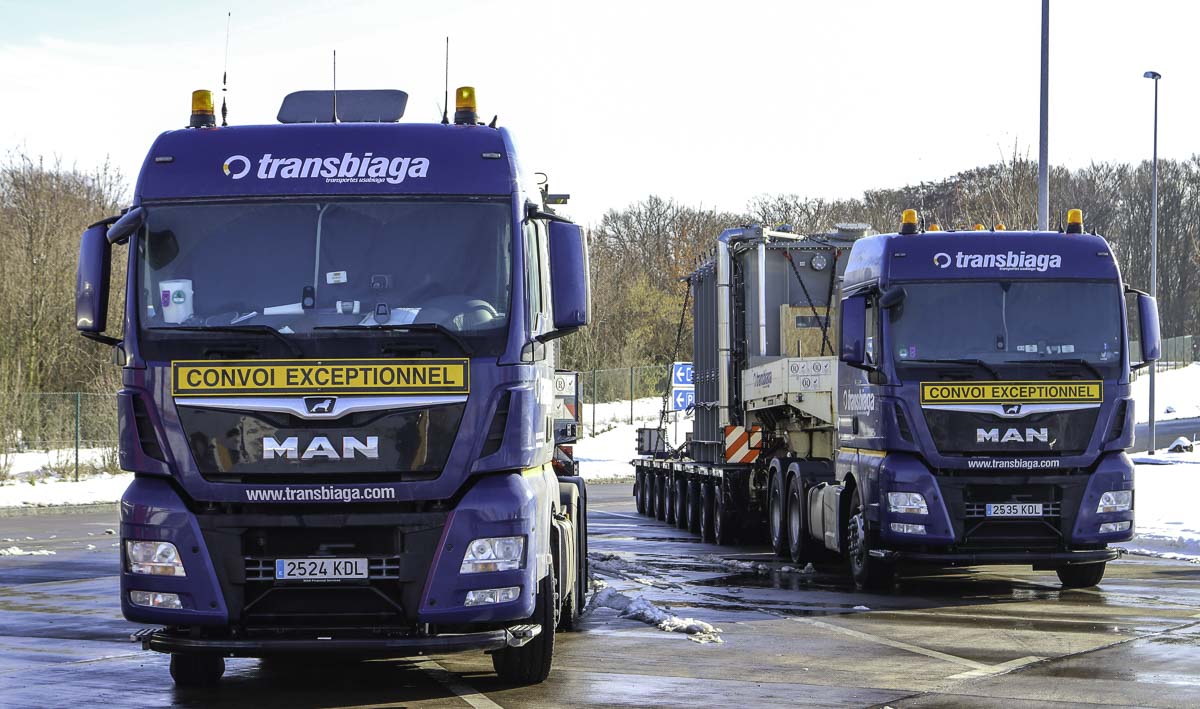 Two MAN TGX 33.500 of Transbiaga from Arama (ES) stood parked along the German motorway 61 near Brohltal (DE).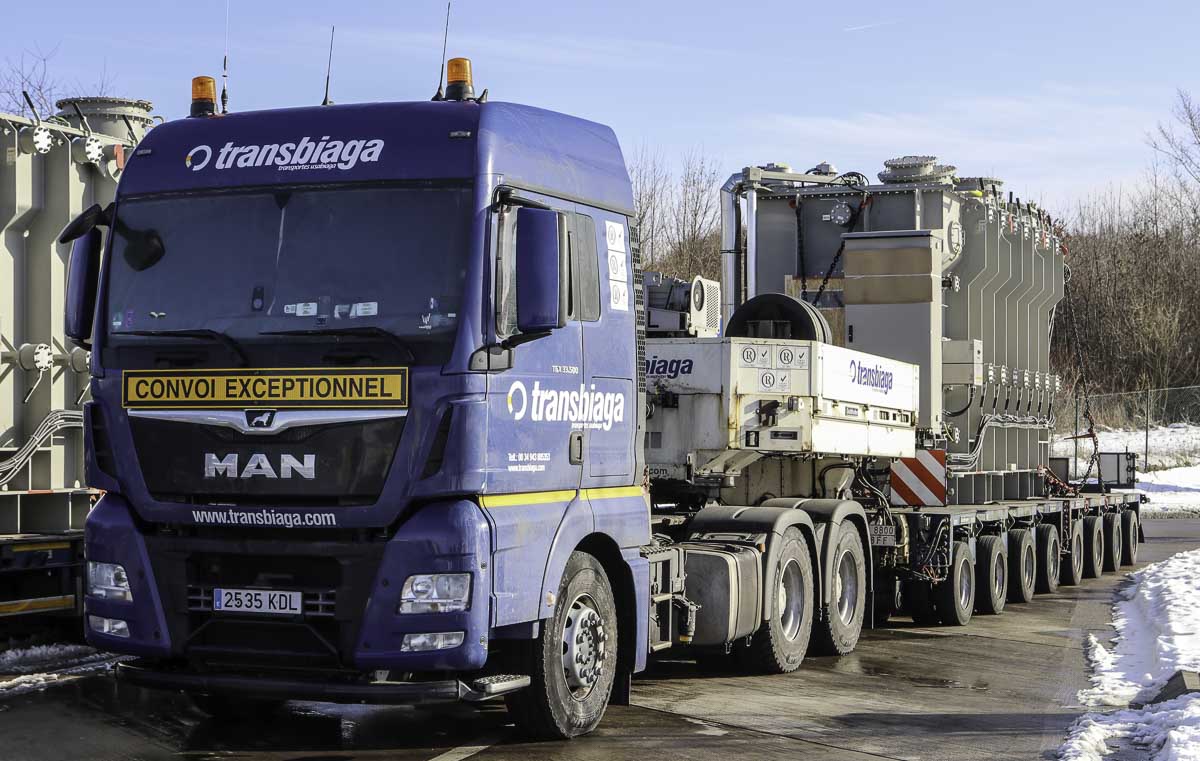 The first combination exists out of a truck with 8-axle modular platform trailer.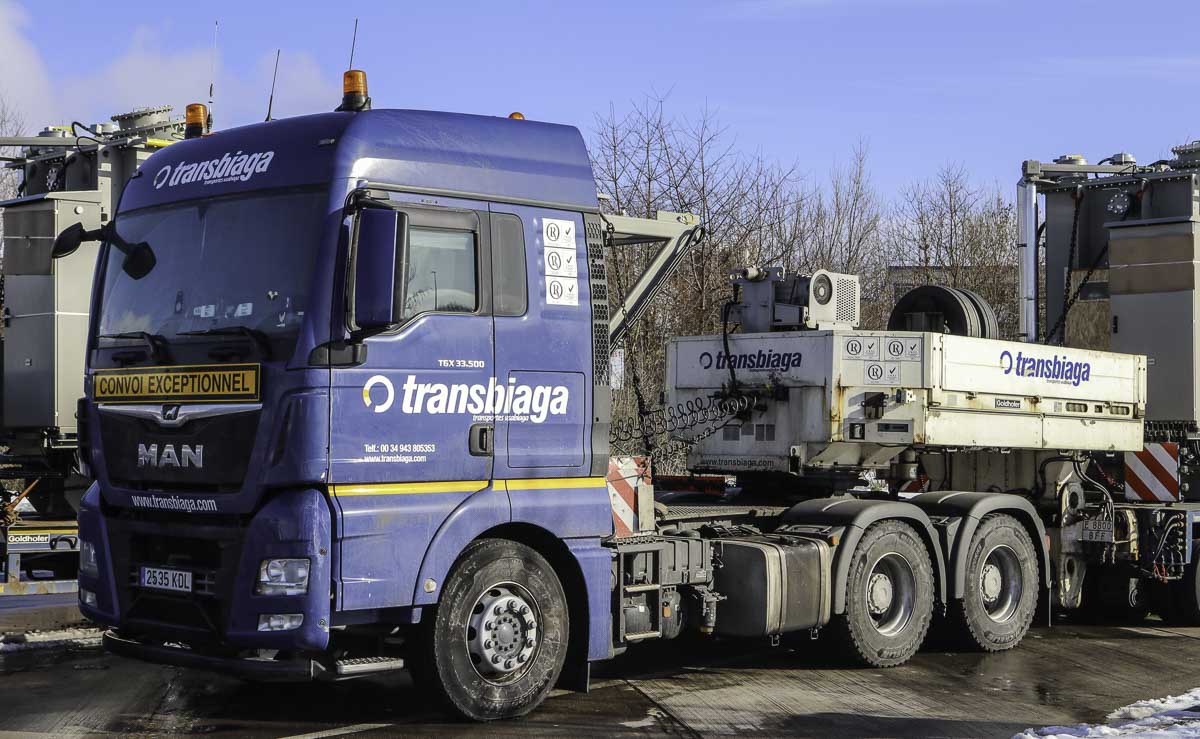 It is a 3-axle truck with a 6x4-drive line. Both rear axles are powered by a MAN D2676, a 12.4-liter 6-cylinder diesel engine with a power of 373 kW (500 hp).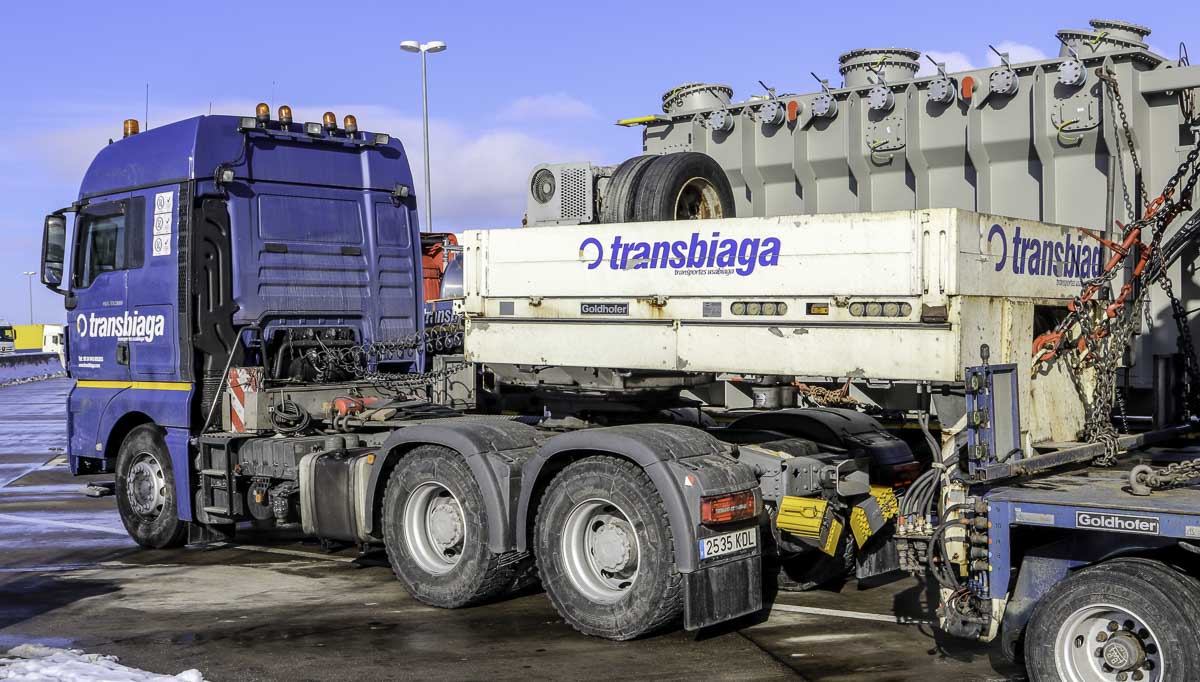 Behind the front axle are the battery, compressed-air tanks and a diesel tank mounted.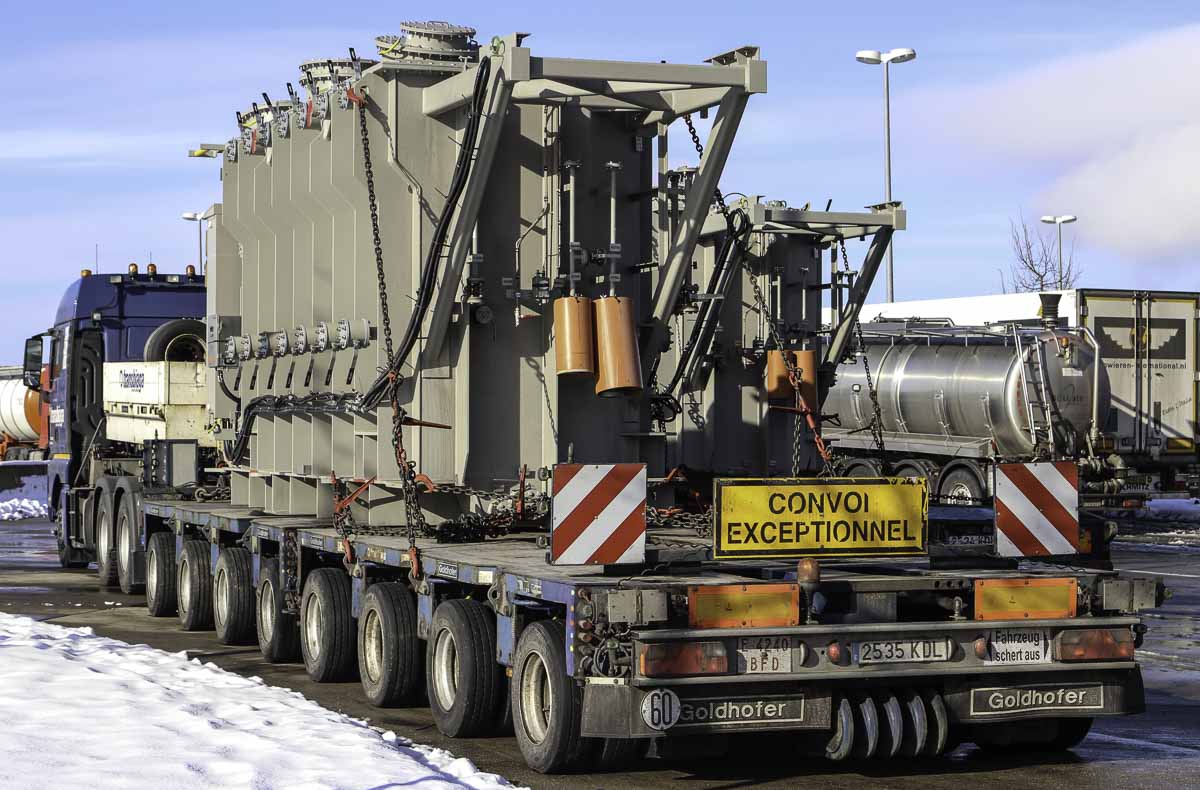 Attached is an 8-axle Goldhofer modular platform trailer, existing out of two 4-axle modules and a gooseneck.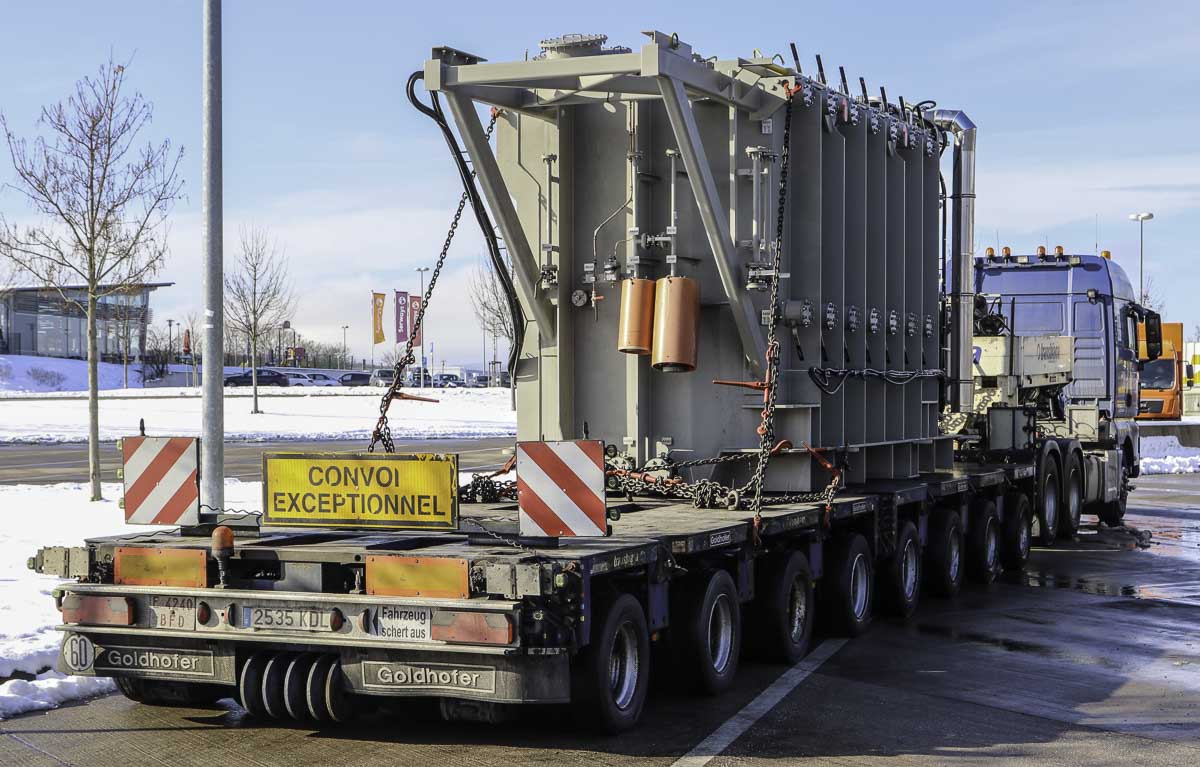 The cargo is a large transformer.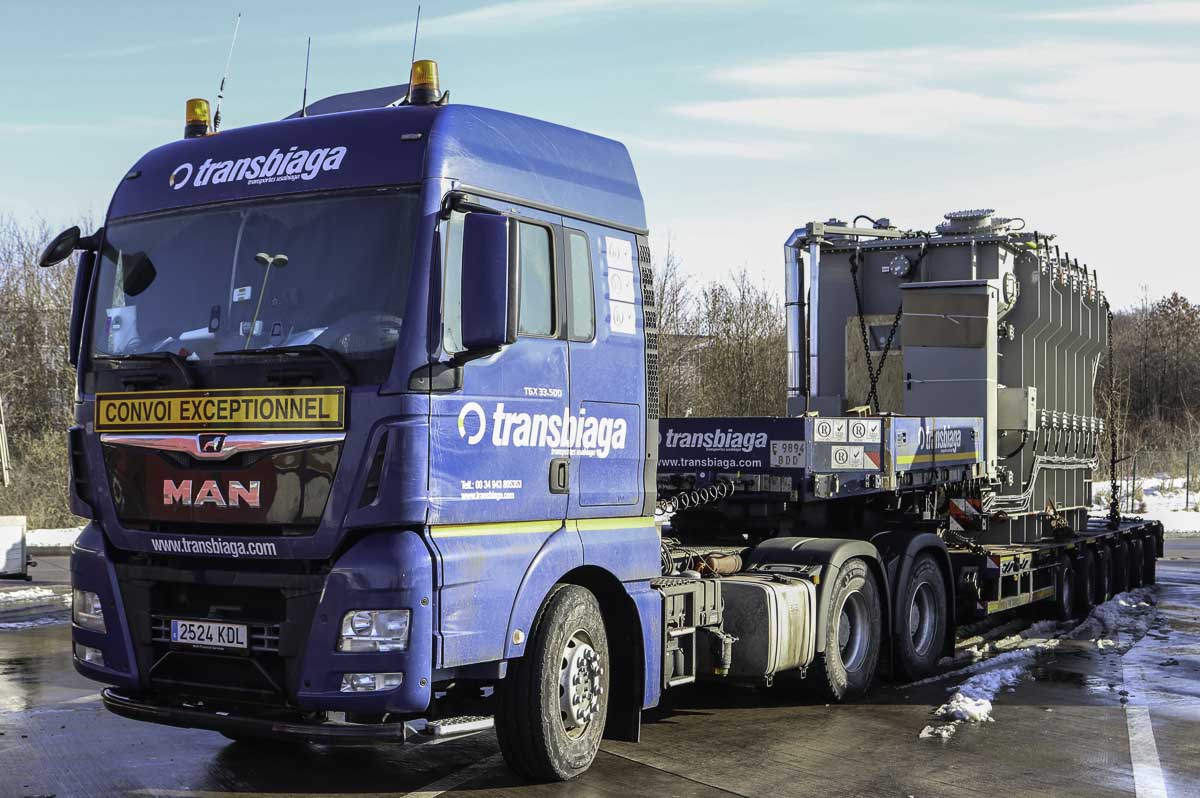 The second combination had a 6-axle Goldhofer semi low loader attached, also this combination was transporting a transformer.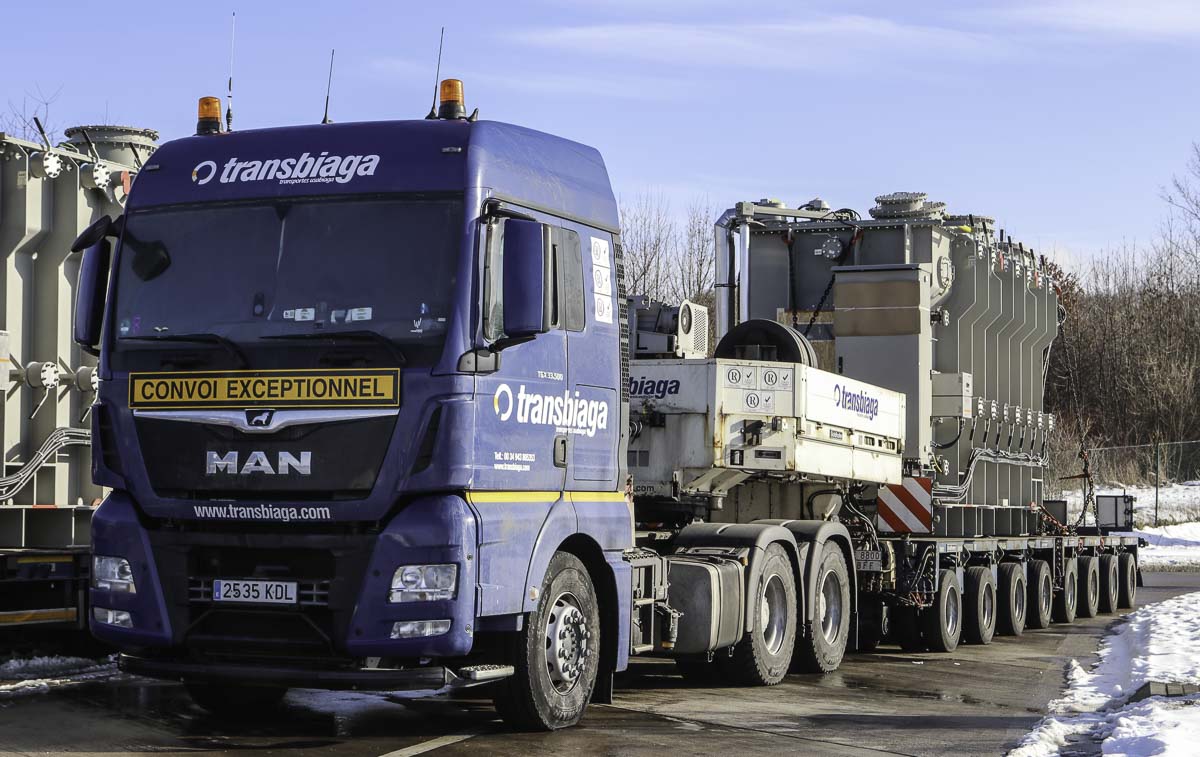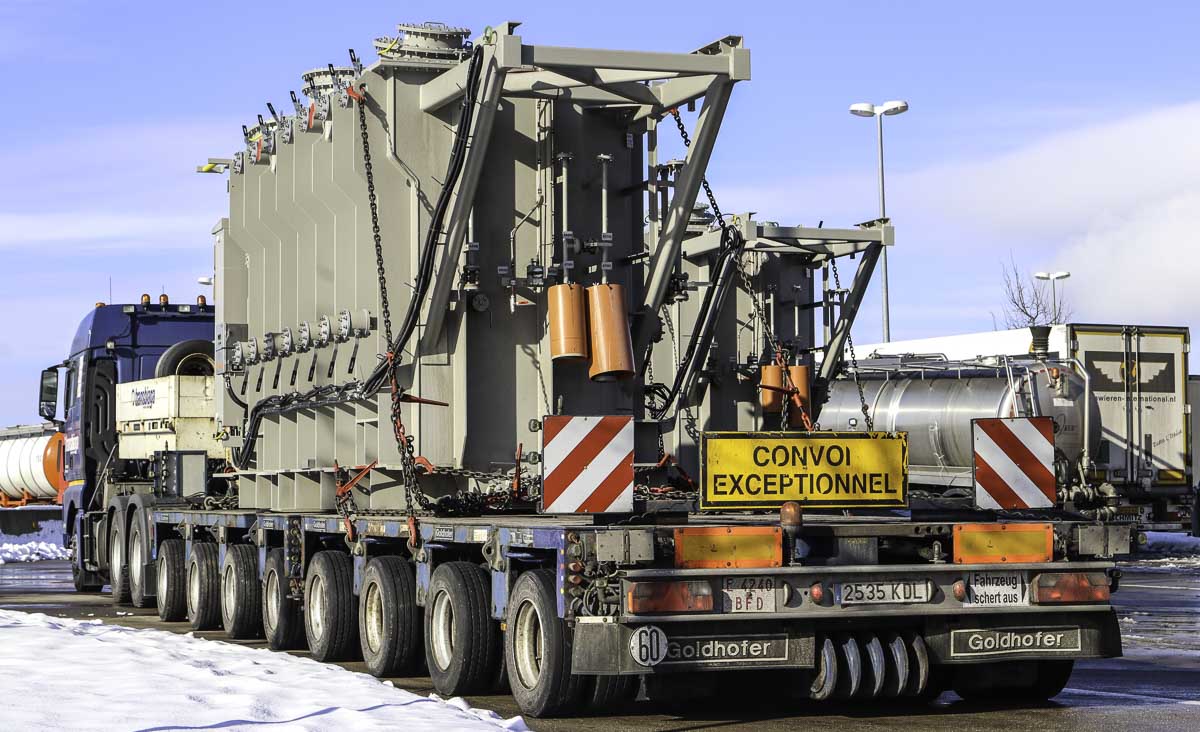 Sharp combinations of Transbiaga!
Back to the MAN TGX-serie menu
---
---