MAN TGX 41.560 - Transbiaga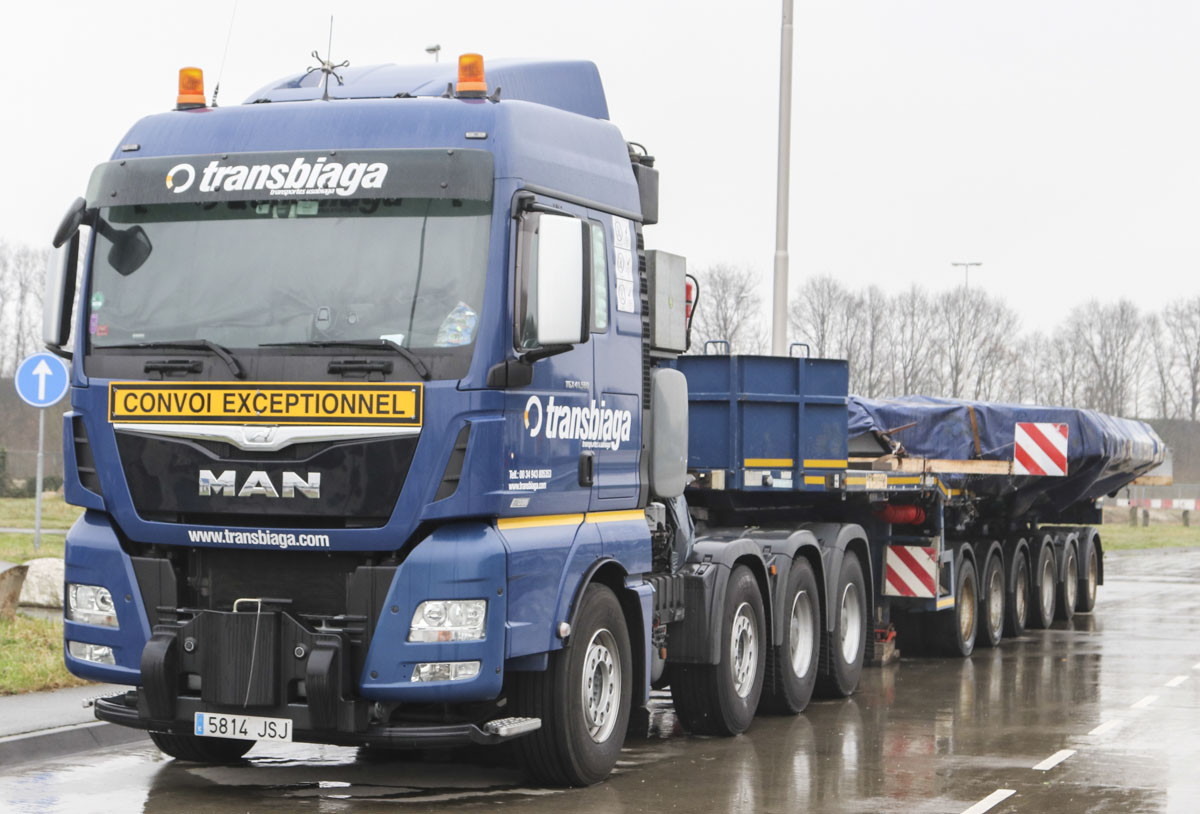 This MAN TGX 41.560 of Transbiaga from Arama (ES) stood together with some MAN TGX 33.500 trucks parked at the border between Germany and the Netherlands near Venlo (NL).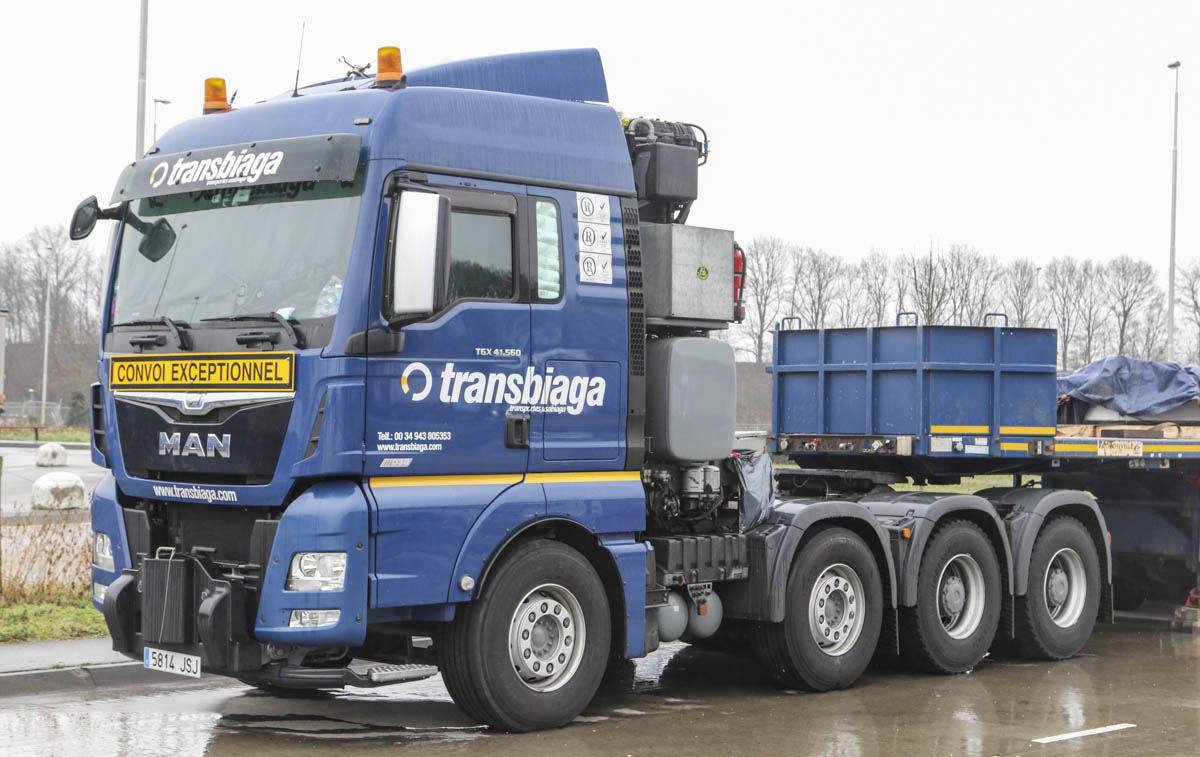 It is a 4-axle truck with 8x4-drive line that is powered by a MAN D3876LF01, a 15.2-liter 6-cylinder diesel engine with a power of 415 kW (565 hp). The truck has a reinforced bumper with coupling so that the truck can be used to push or brake transports from behind.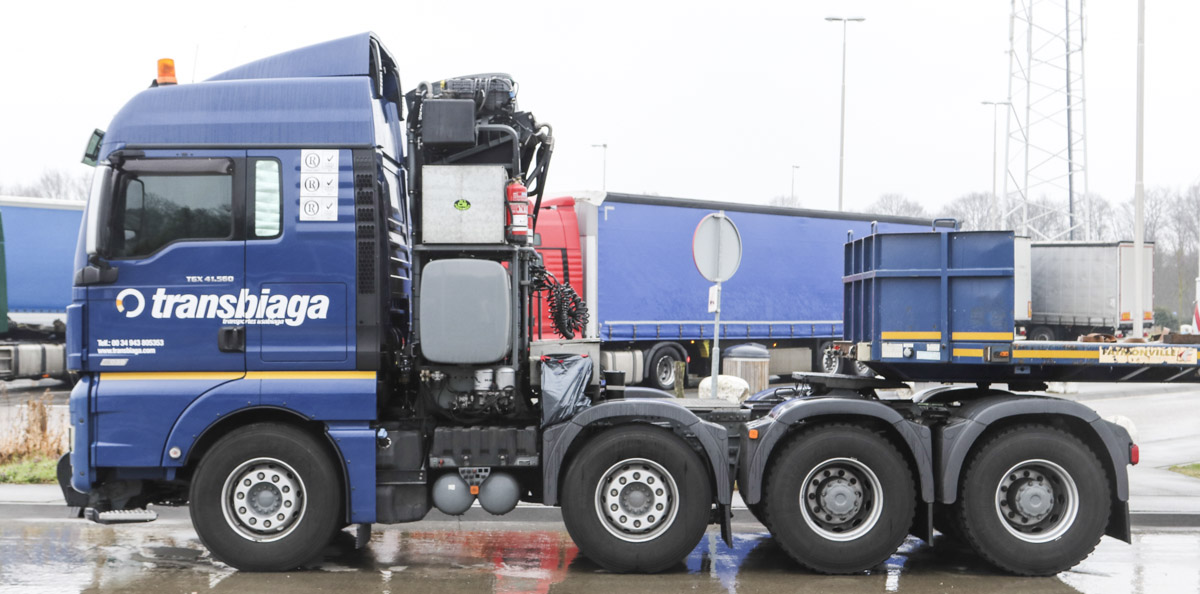 Behind the front axle are the AdBlue tank, the battery and two compressed-air tanks installed.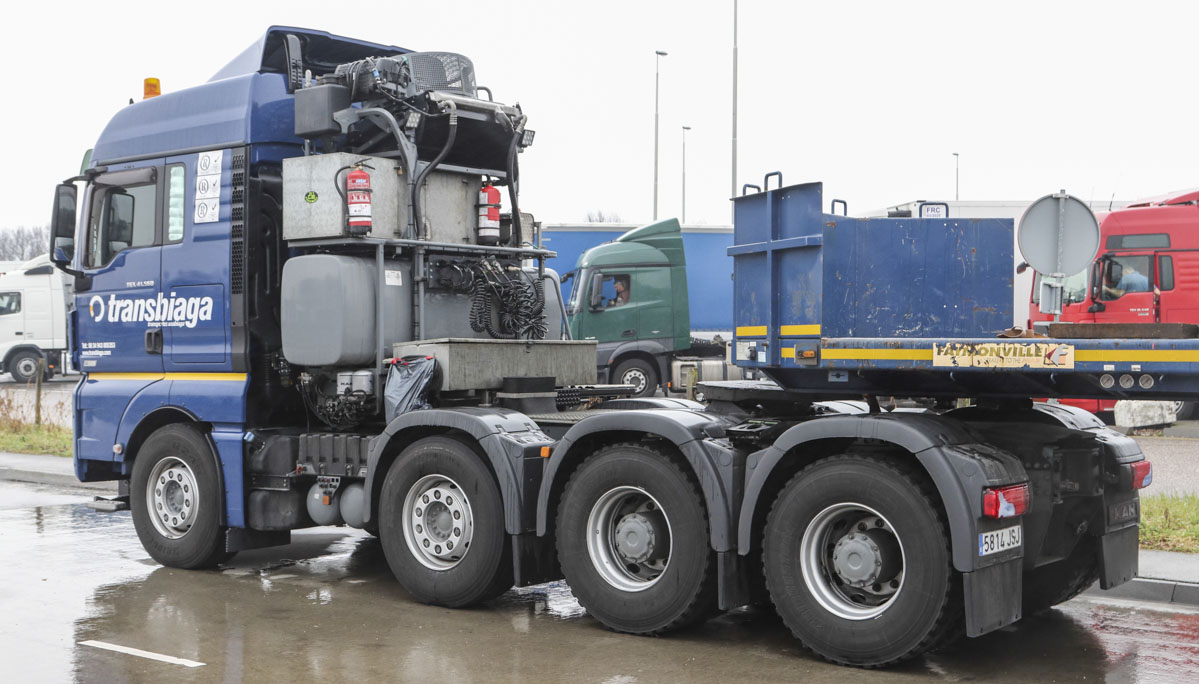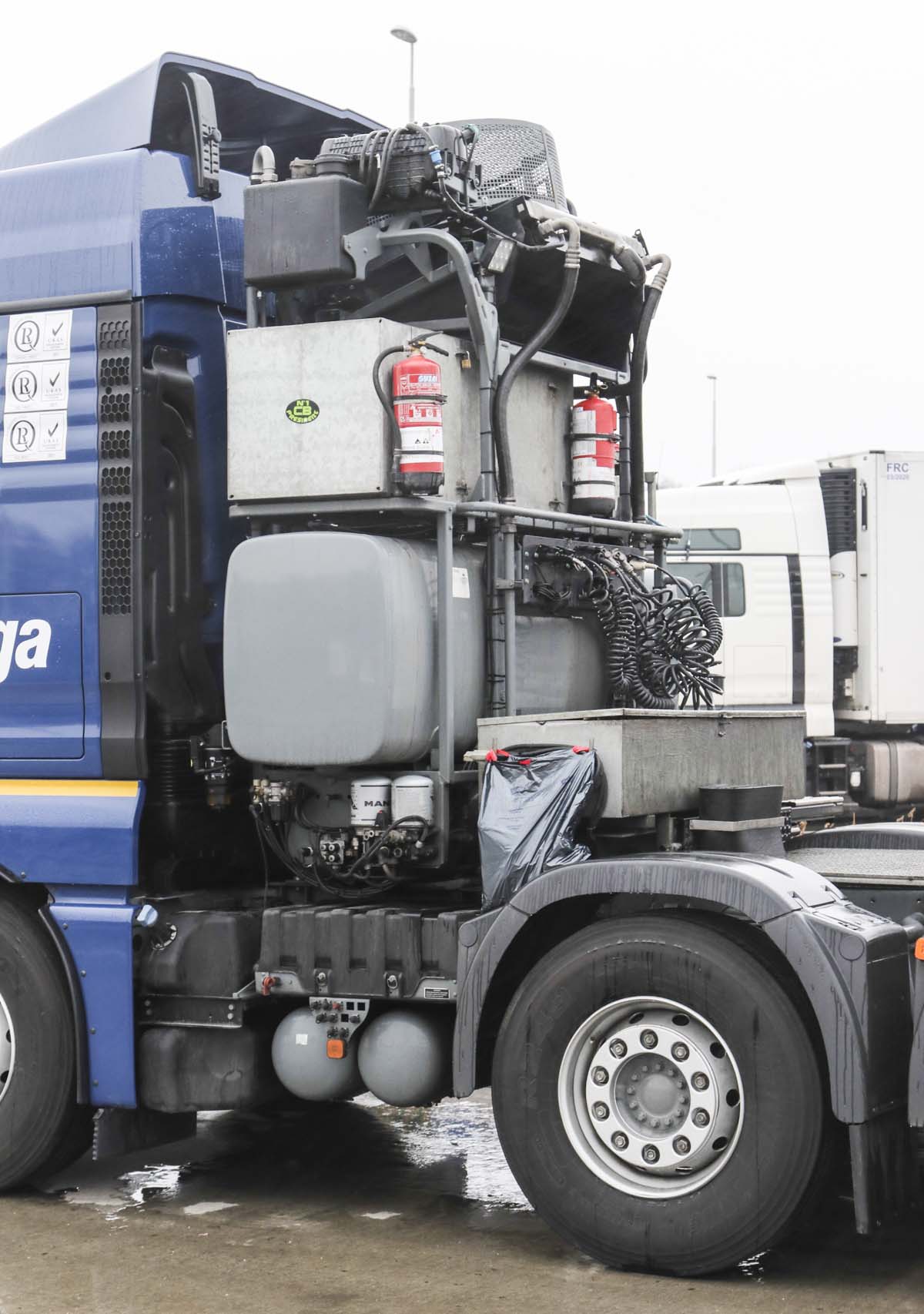 Behind the cabin are the 960 liter diesel tank, two storage compartments and a large cooler installed.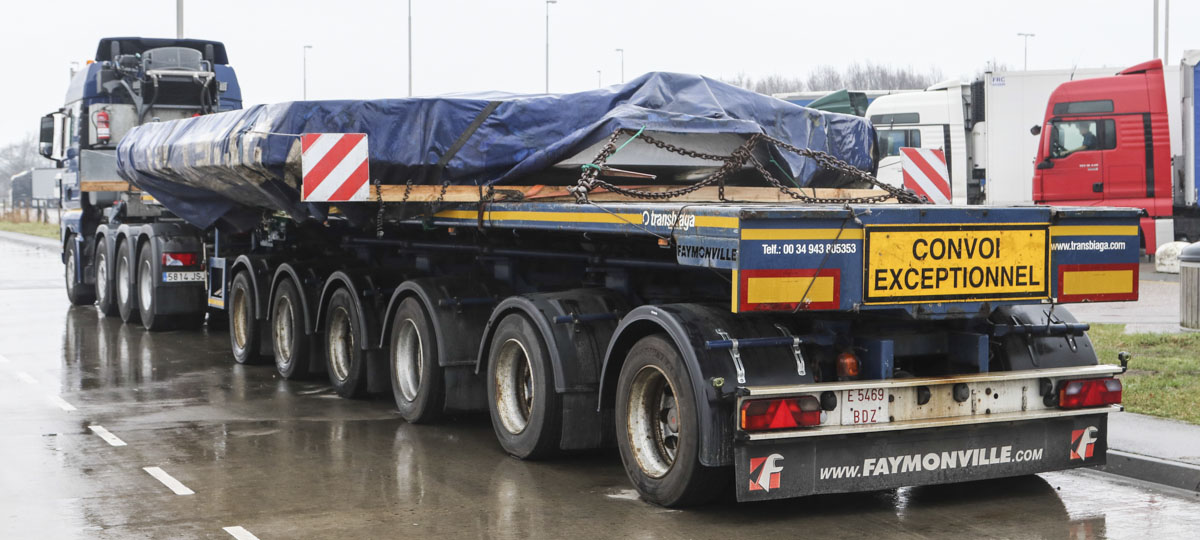 The truck was on the move with a 6-axle Faymonville flatbad trailer.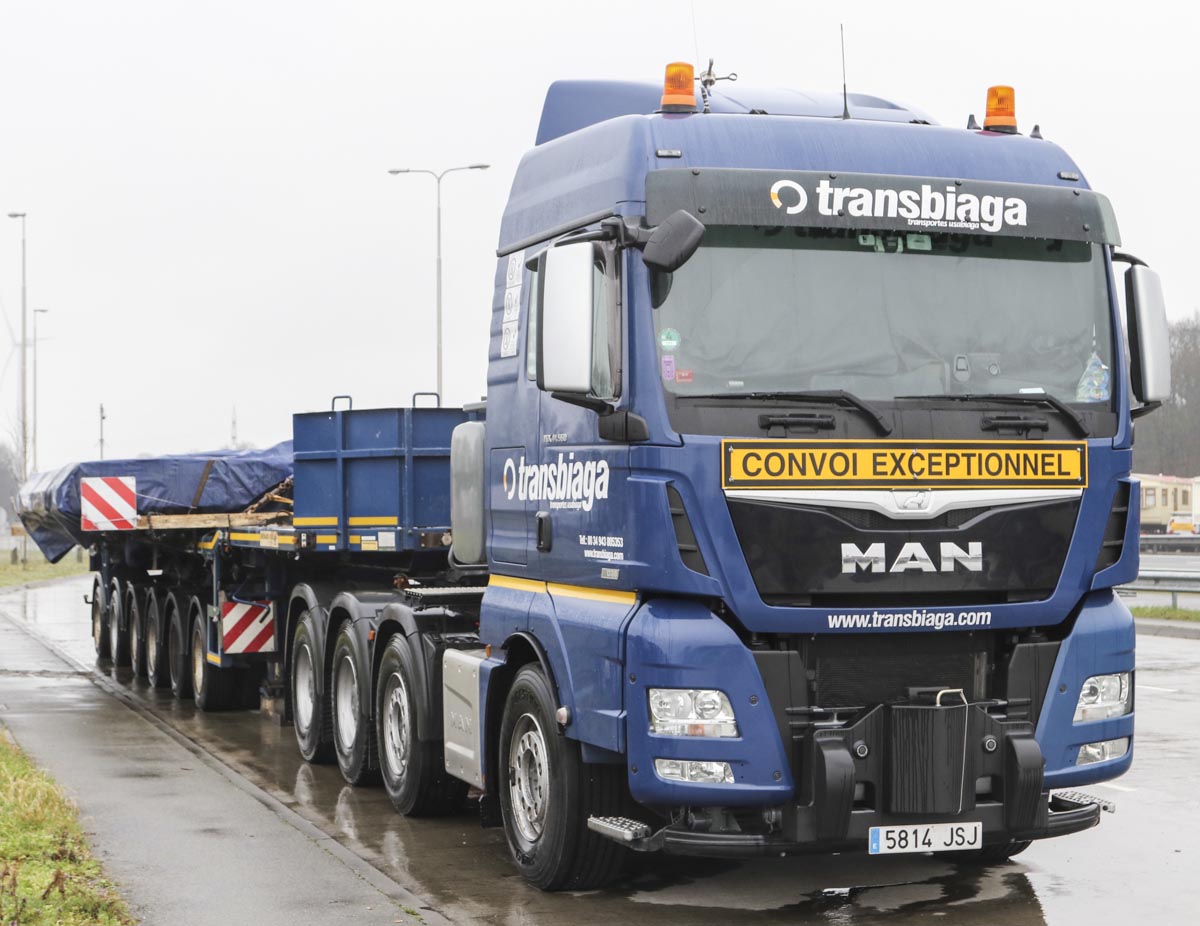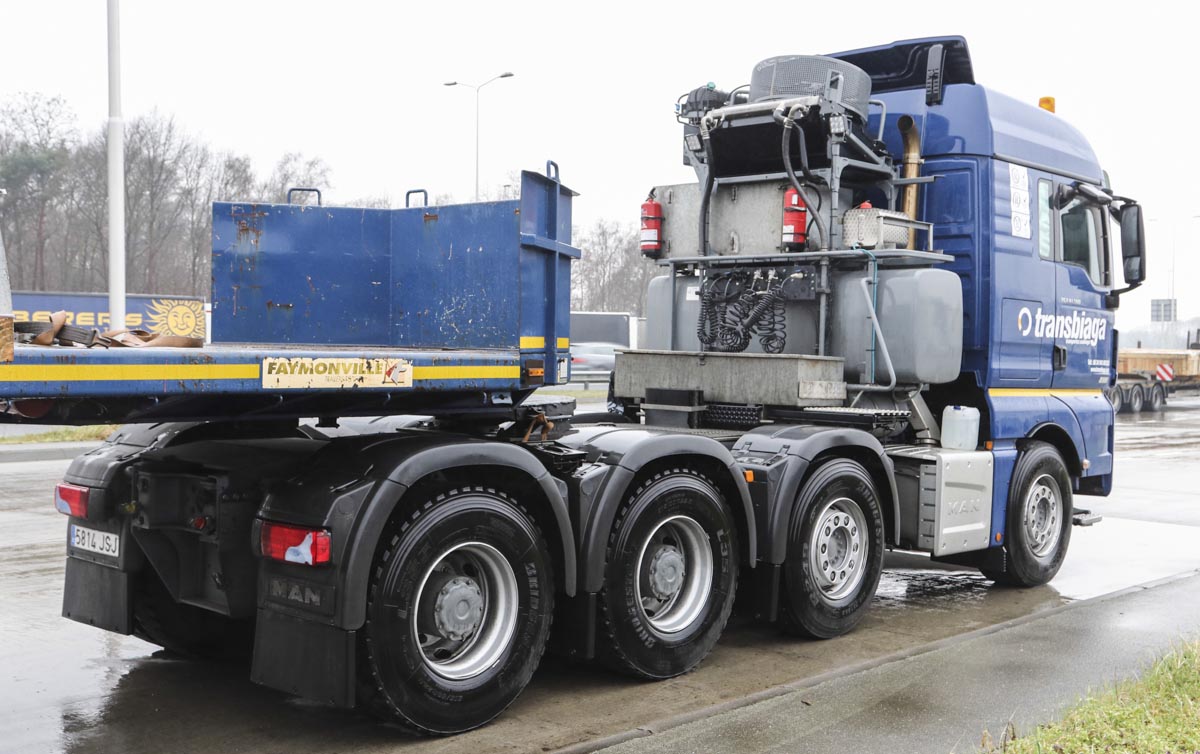 On this side is the Euro 6 muffler behind the front axle installed. The truck doesn't have a heavy coupling at the rear of the chassis.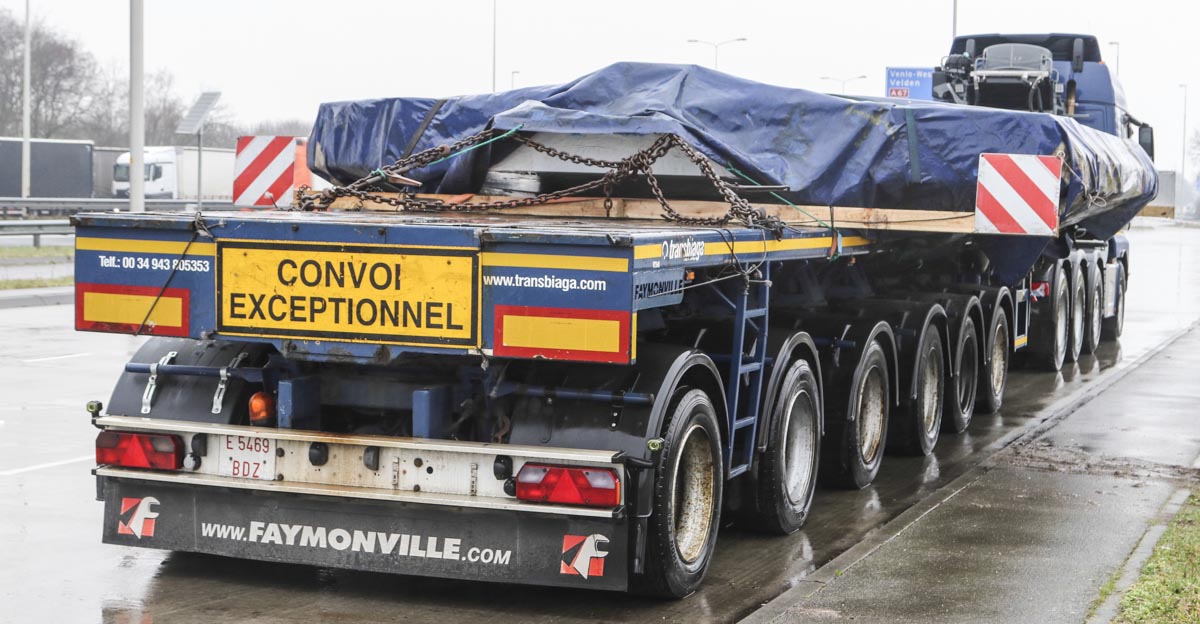 Because the wide load was covered was it impossible to identify and describe the cargo. An interesting and sharp combination of Transbiaga!
Back to the MAN TGX menu
---
---