MAN TGX 41.680 - Voss International

To transport ship diesel engines between Augsburg (DE) and Heilbronn (DE) is Voss International from Dortmund (DE) using this interesting combination. The combination exists out of a MAN TGX 41.680 truck with a 150 tonne girder bridge between two 10 axle modulair trailers. The combination stood parked here in the harbour of Heilbronn (DE).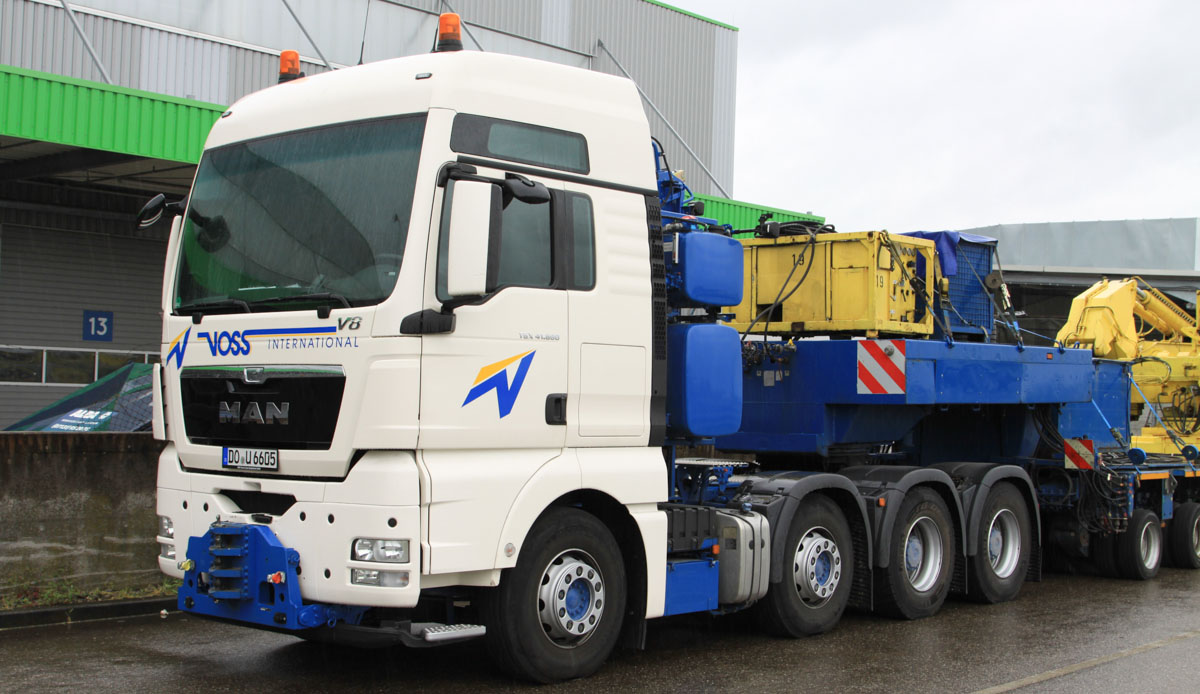 The MAN TGX 41.680 is powered by a MAN D2863 16.2 liter diesel engine with 680 hp.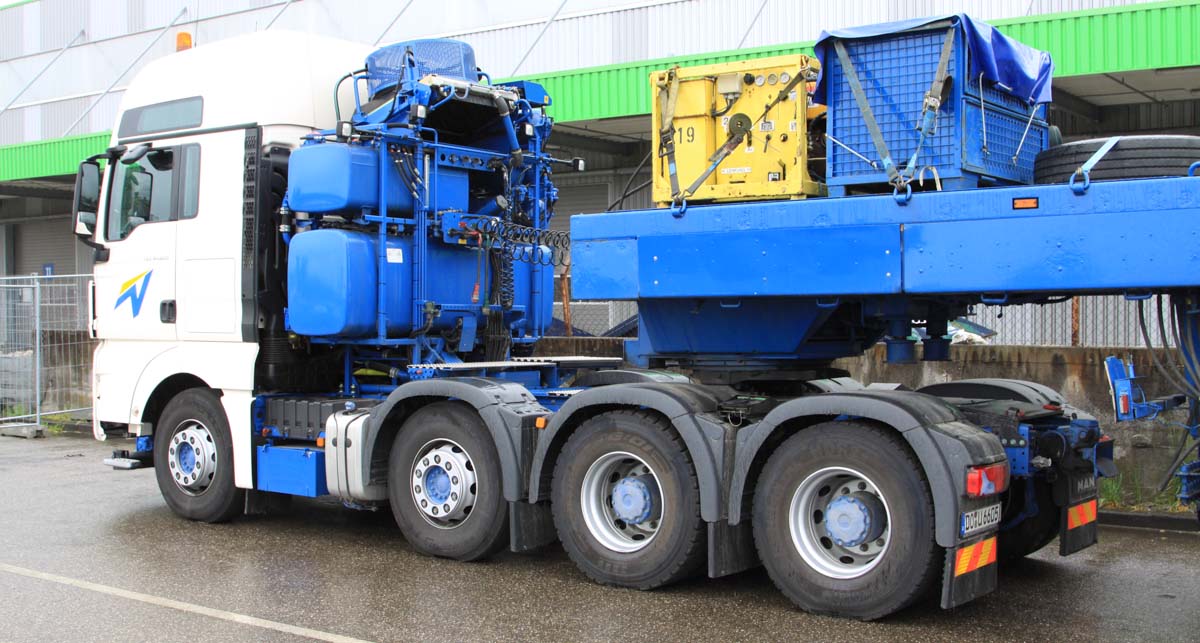 The two rear axles are driven. Between the first two axles are the battery, the Adblue tank and a storage compartment made.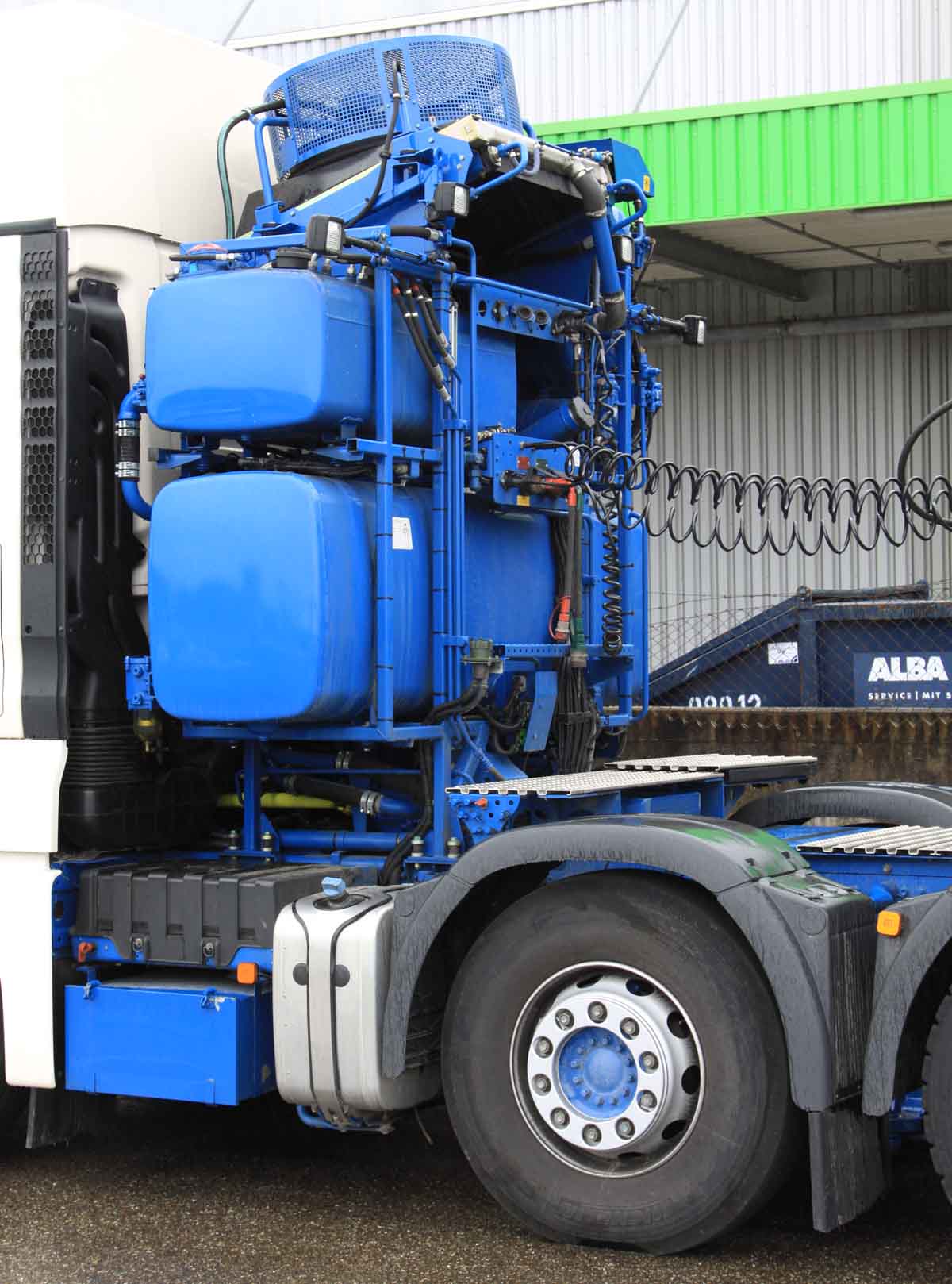 Behind the cabin is a large equipment tower built, with at the bottom a 900 liter diesel tank, above a large hydraulic oil tank, on top a large cooler and at the right the airbarrels.

As a push- and brake vehicle is a second MAN TGX 41.680 attached, used with a ballast box. This truck is a demo truck of MAN.

The large trailer exists out of two modular trailers with each 10 Goldhofer axles.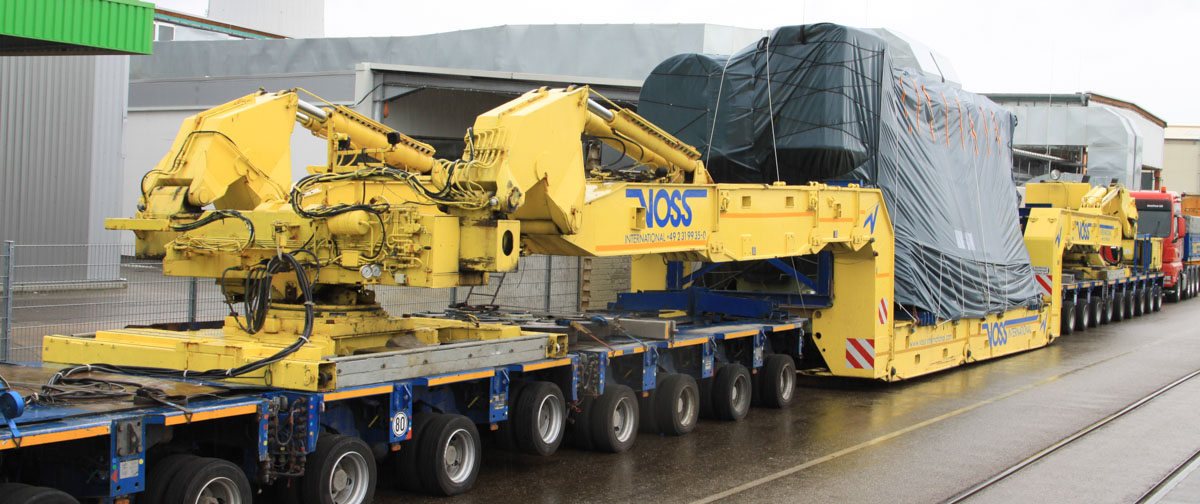 Between the two modular trailers is a large 150 tonne Goldhofer girder bridge made. The reason to perform the transport like this is that the girder bridge is adjustable in height. Now is it possible to make shorter bends compared with a 'normal' 20 axle modular trailer. The route this combination will drive has some challenging bends.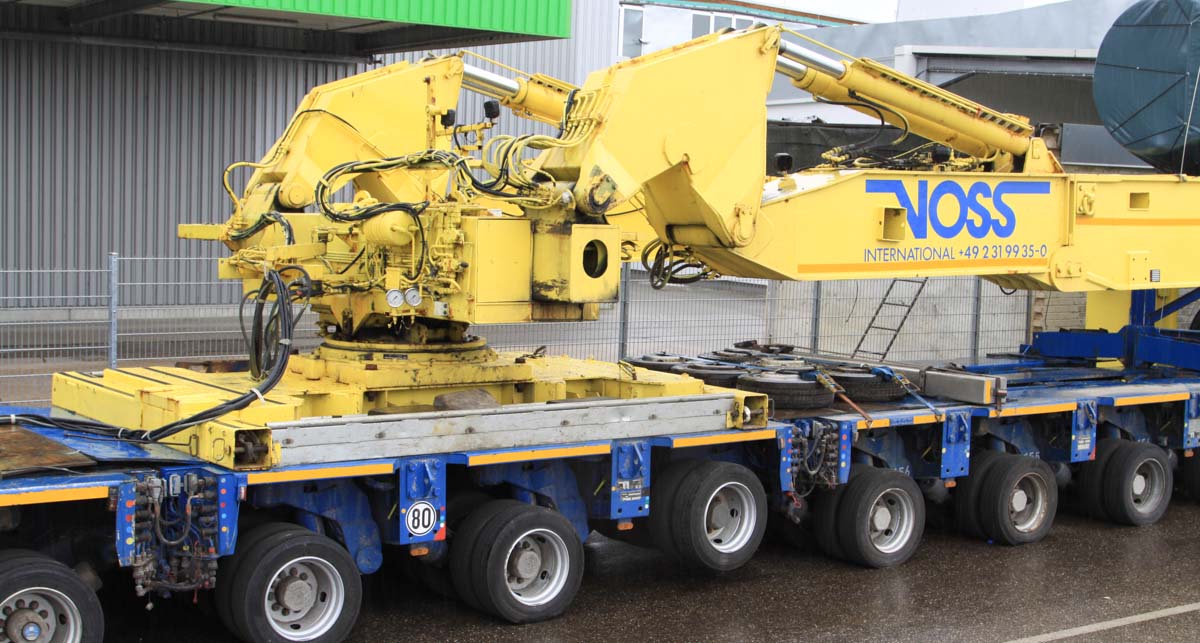 On the modular trailer is a tray laid to spread the load over alle the axles. The girder bridge is also adjustable in width.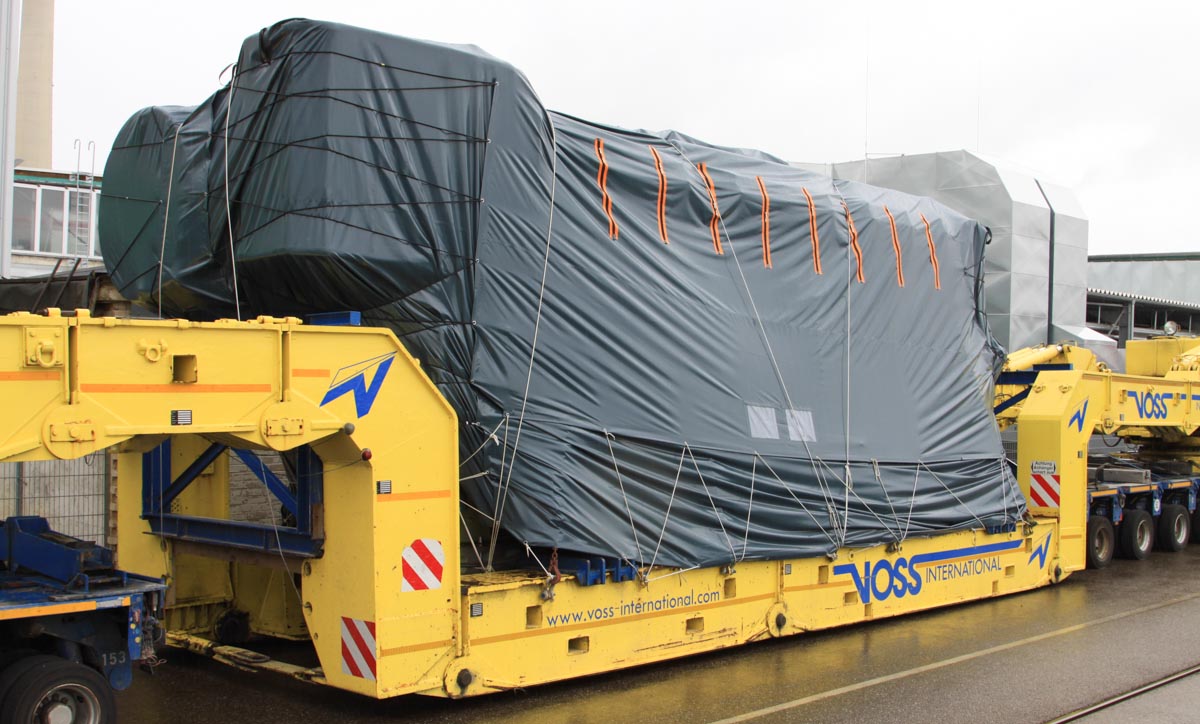 The ship diesel engine is loaded on the beams of the girder bridge. E.g. by transformers is it possible to connect the beams with the load, the load will then be a part of the trailer.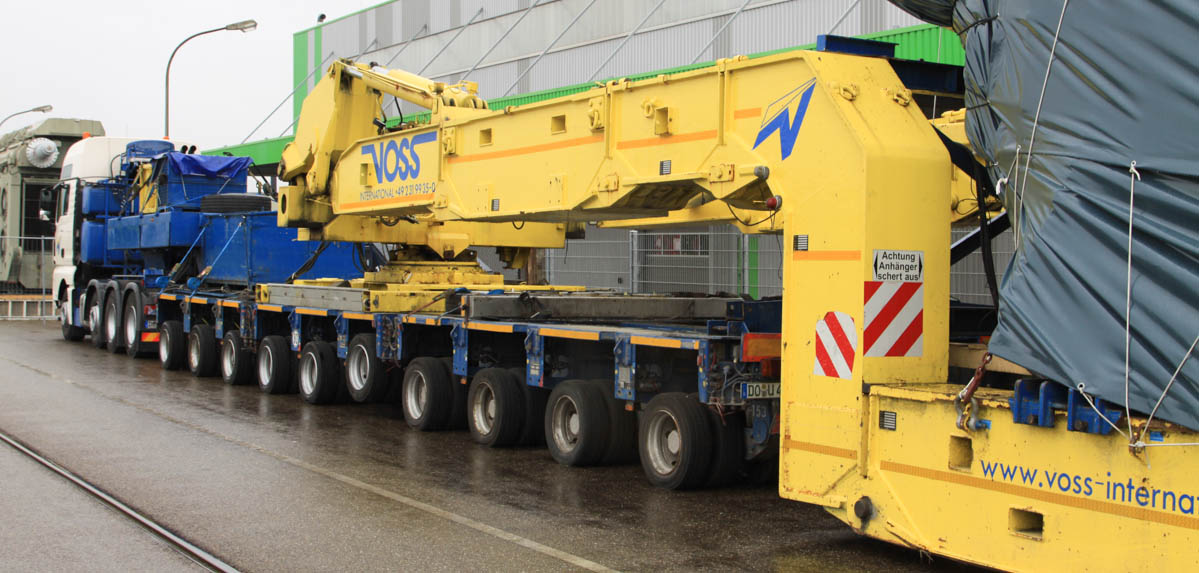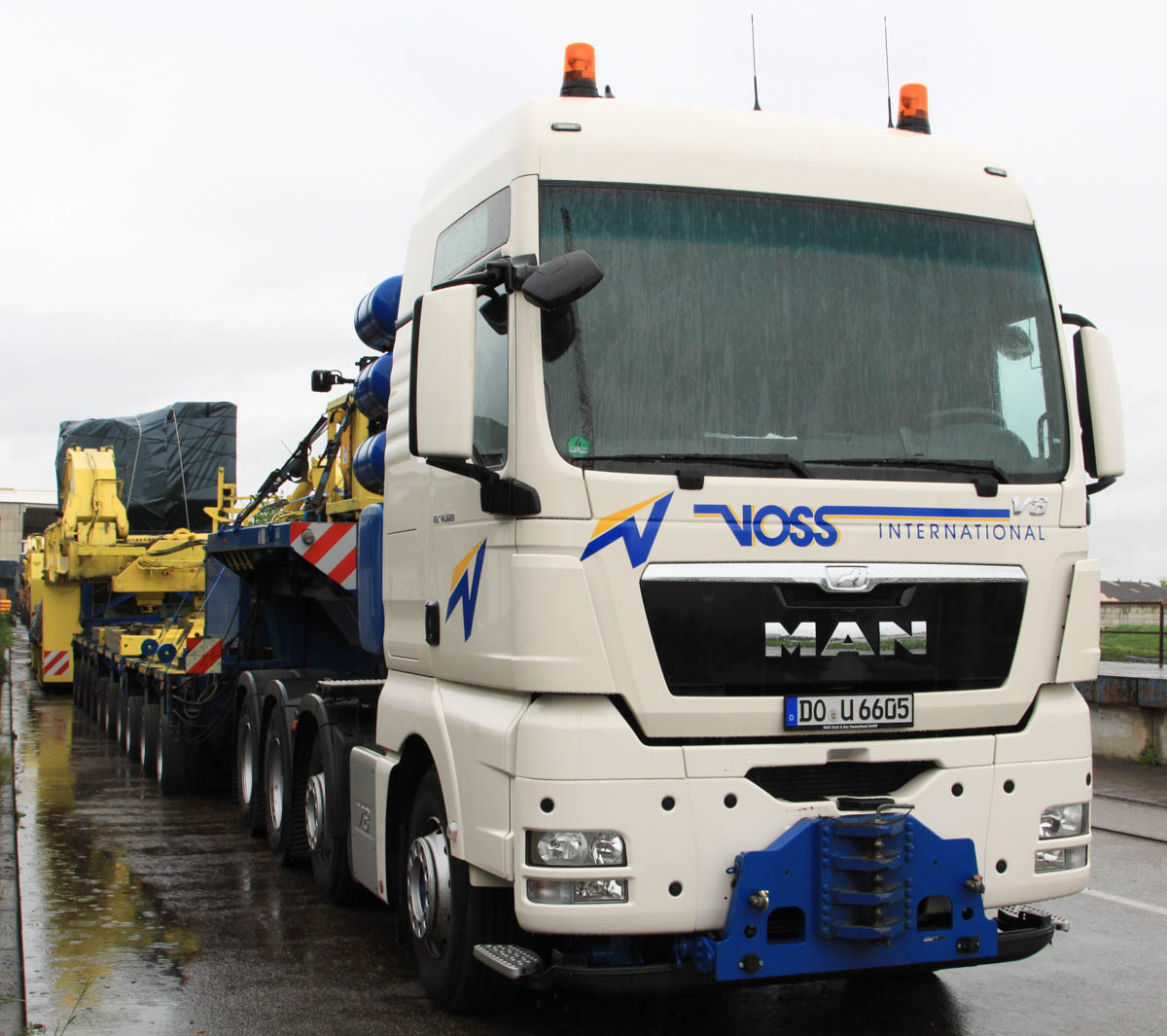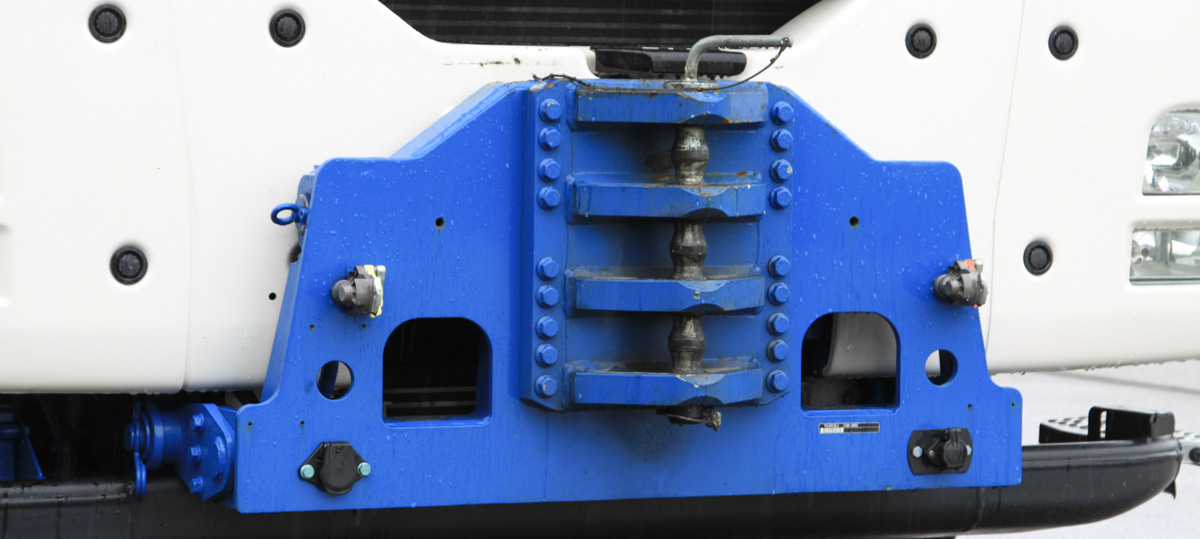 The pulling TGX is equiped with a heavy coupling, the truck can also be used to push transports.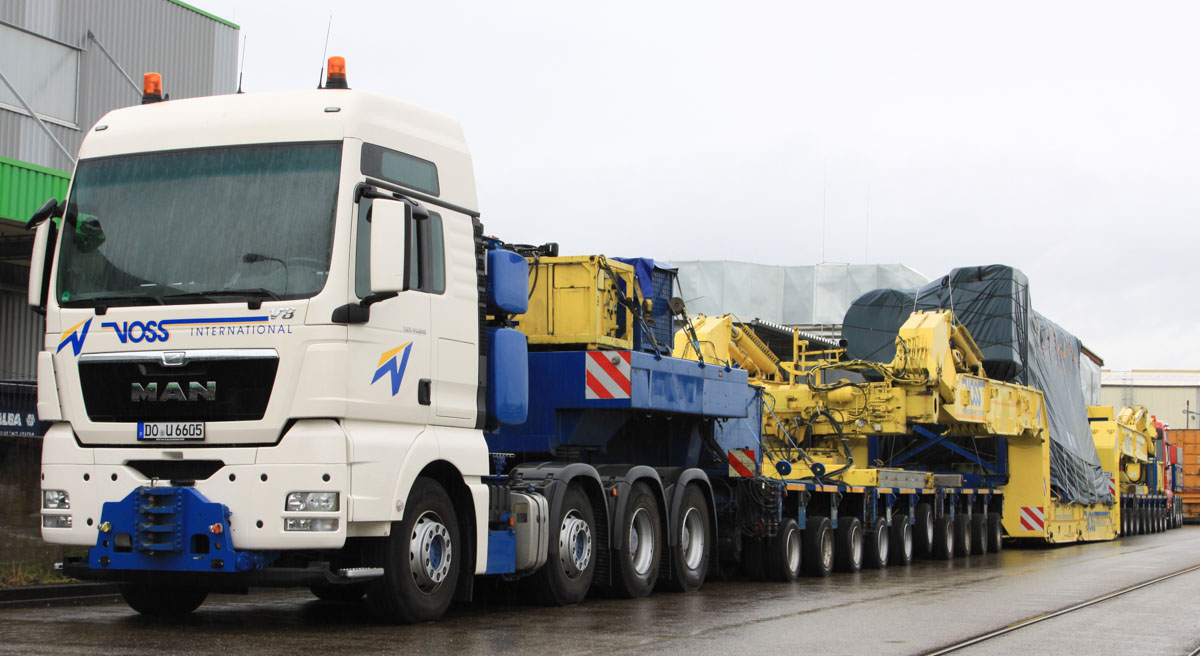 A very beautiful transport!
Back to the MAN TGX menu
---
---